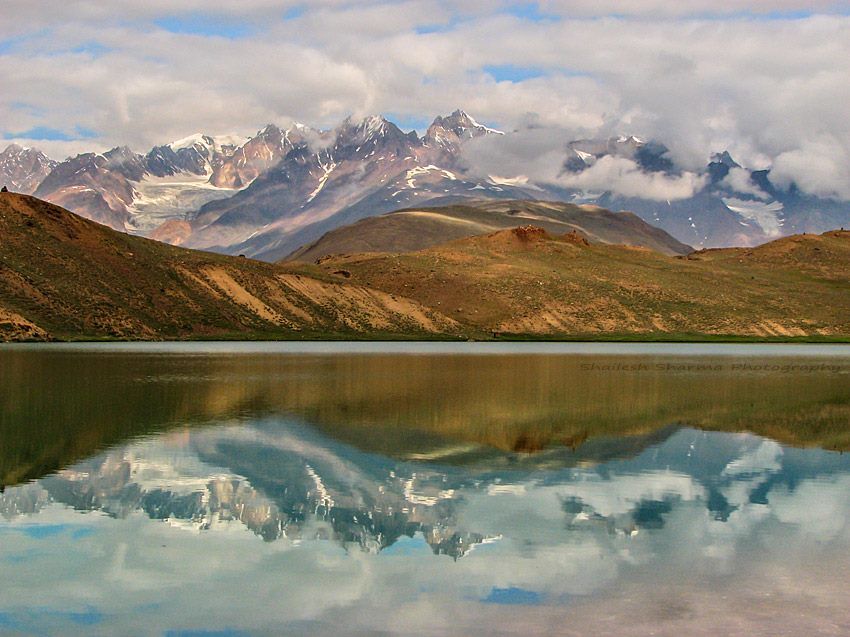 The stark colours of nature are never more evident than when you are hiking in Spiti valley. I could scarcely believe the shade of light blue-green colours of the Spiti river. How could the river be so pristine when almost every other river we see is muddy or white?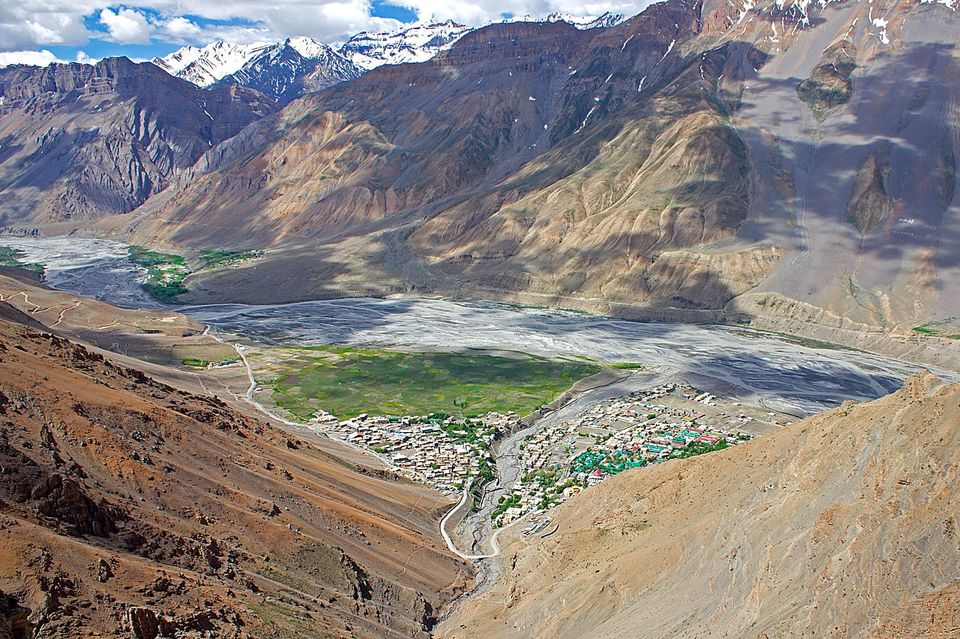 I'm sure it also has something to do with the altitude. Remembering a classic Murakami quote:
"I was always hungry for love. Just once, I wanted to know what it was like to get my fill of it—to be fed so much love I couldn't take any more. Just once." — Norwegian Wood
Here is the itinerary I followed for my September trip of Spiti valley.
DAY 1: Shimla - Narkanda
DAY 2: Narkanda - Sarahan
DAY 3: Sarahan – Chitkul
DAY 4: Chitkul – Kalpa
DAY 5: Kalpa – Charang
DAY 6: Charang – Tabo: Skiped Nako
DAY 7: Tabo – Pin Valley
DAY 8: Mud – Dhankar– Lhalung - Kaza
DAY 9: Kaza - Hikkim - Komic - Langza - Back to Kaza
DAY 10: Kaza check out– Key – Chicham – Kibber, stay in Kibber
DAY 11: Kibber – Gette - Tashigang, stay in Tashigang
DAY 12: Tashigong – Losar, stay in Losar
DAY 13: Losar - Hike to Chandrataal lake, camp
DAY 14: Chandrataal Lake (left early) – Chandigarh (10-hour drive)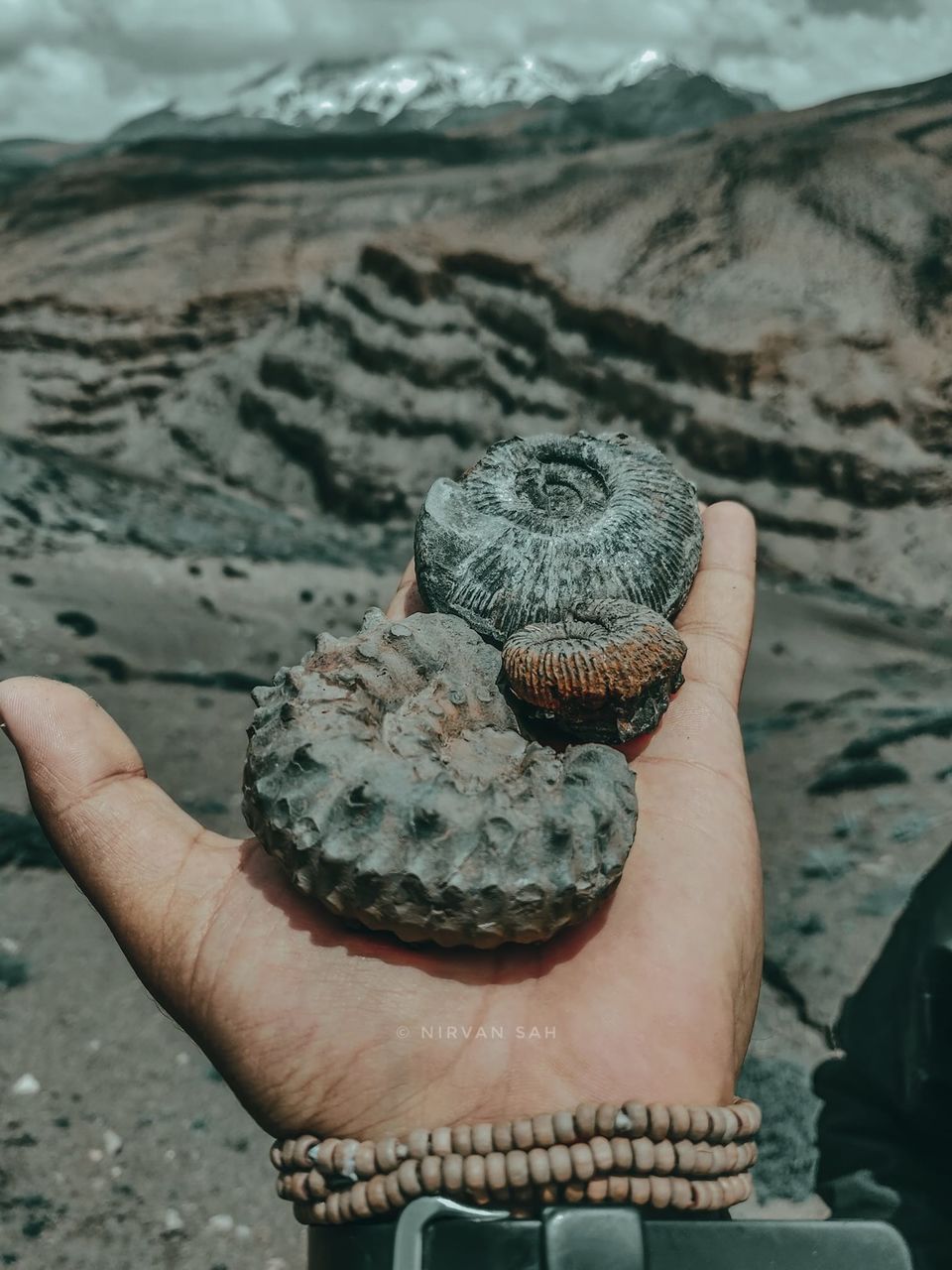 Spiti Valley and all its components were once a part of Tethys Sea floor that closed down during the collision of Indian and Eurasian tectonic plates. The sediments and everything else in the sea.
Please note: while it's perfectly fine to chance upon fossils in these regions, please do not take them with you or indulge in buying fossils from villagers, which encourages them to continue illegally mining and selling them as souvenirs. These pieces of rock are of great historical value, and displacing them would hamper the ongoing research process.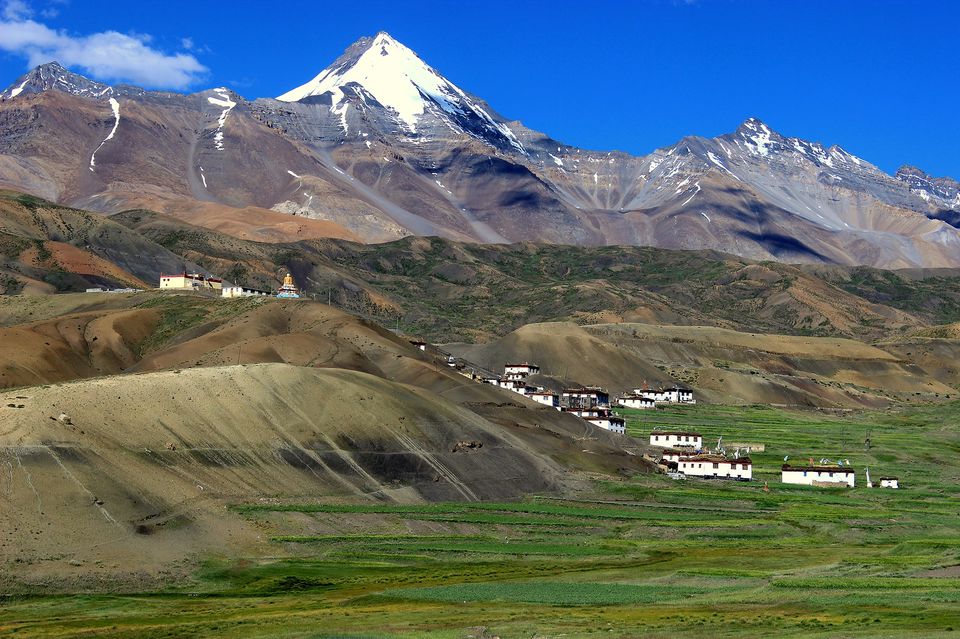 Langza in the backdrop of snow-clad mountains. Langza village, situated at an altitude of 4400 meters, is divided into 2 sections, namely Langza Yongma (Lower) and Langza Gongma (upper). This Homogeneous Buddhist village belongs to the Sakyapa sect of Tibetan Buddhism. Langza houses a population of 137 in 33 households. The mainstay of this village in the olden days was mud craft.
Vessels of all shapes and sizes were produced here and supplied to the entire valley for household use. This craft has dwindled over the ages and the current mainstay is primarily agriculture. The village is adorned by an ancient Lang (Temple) estimated to be around 1000 years old. The Lang is regarded as the headquarters of all the devtas (Deities) of the Spiti Valley. You can also see the Giant Lord Buddha Statue and Langza Monastery in the picture.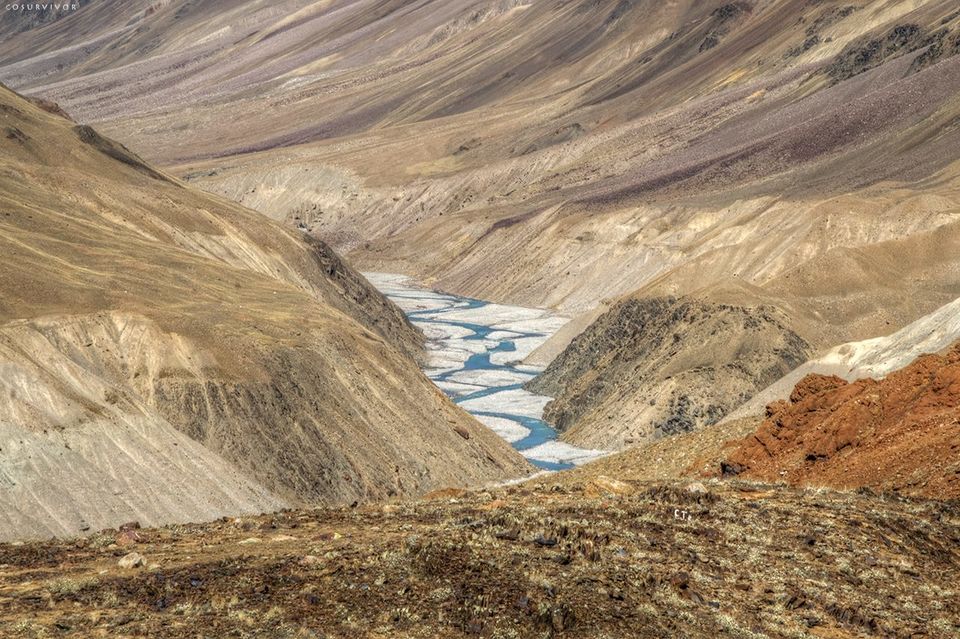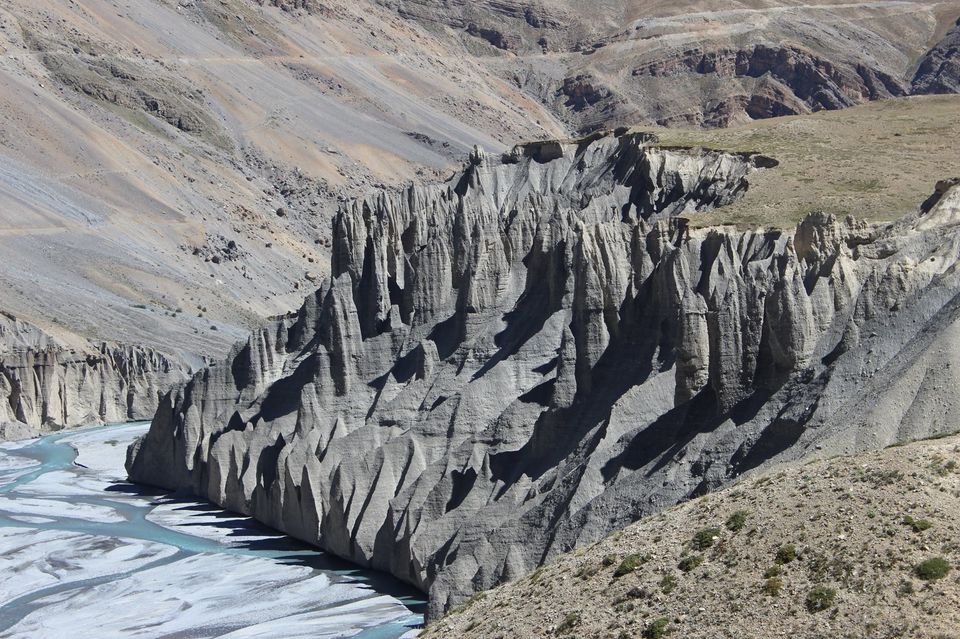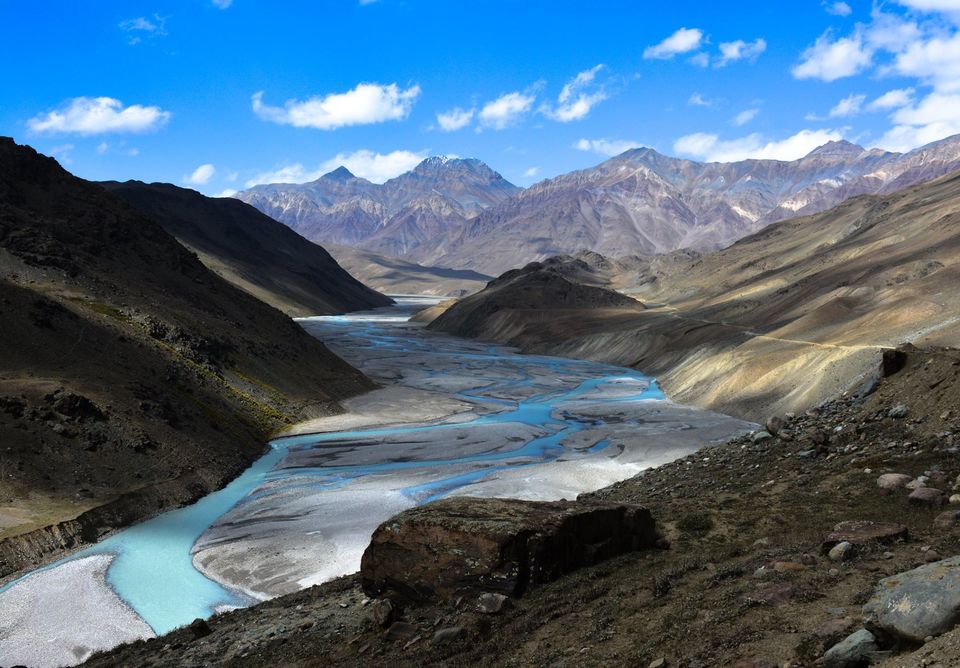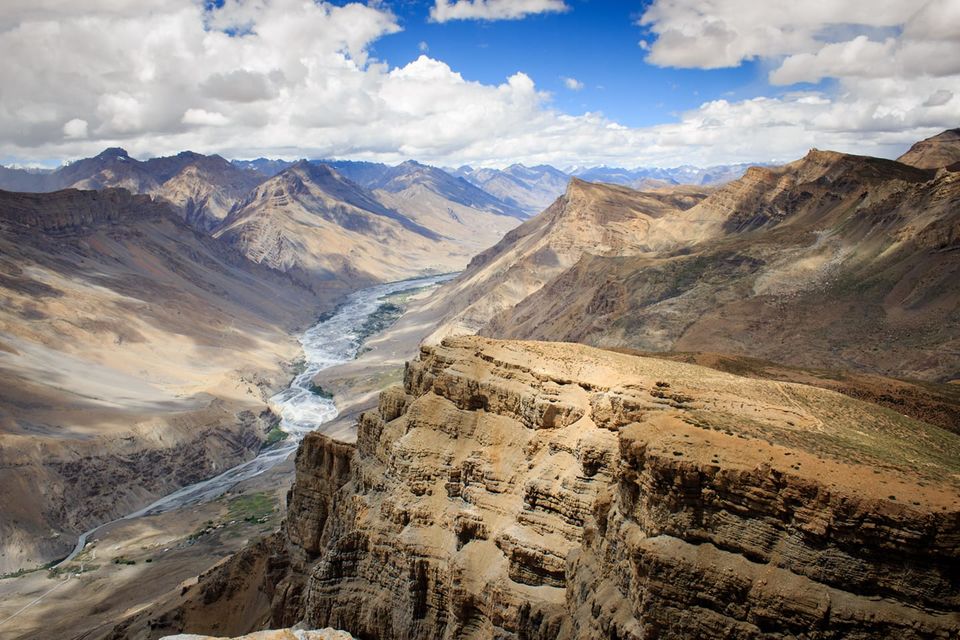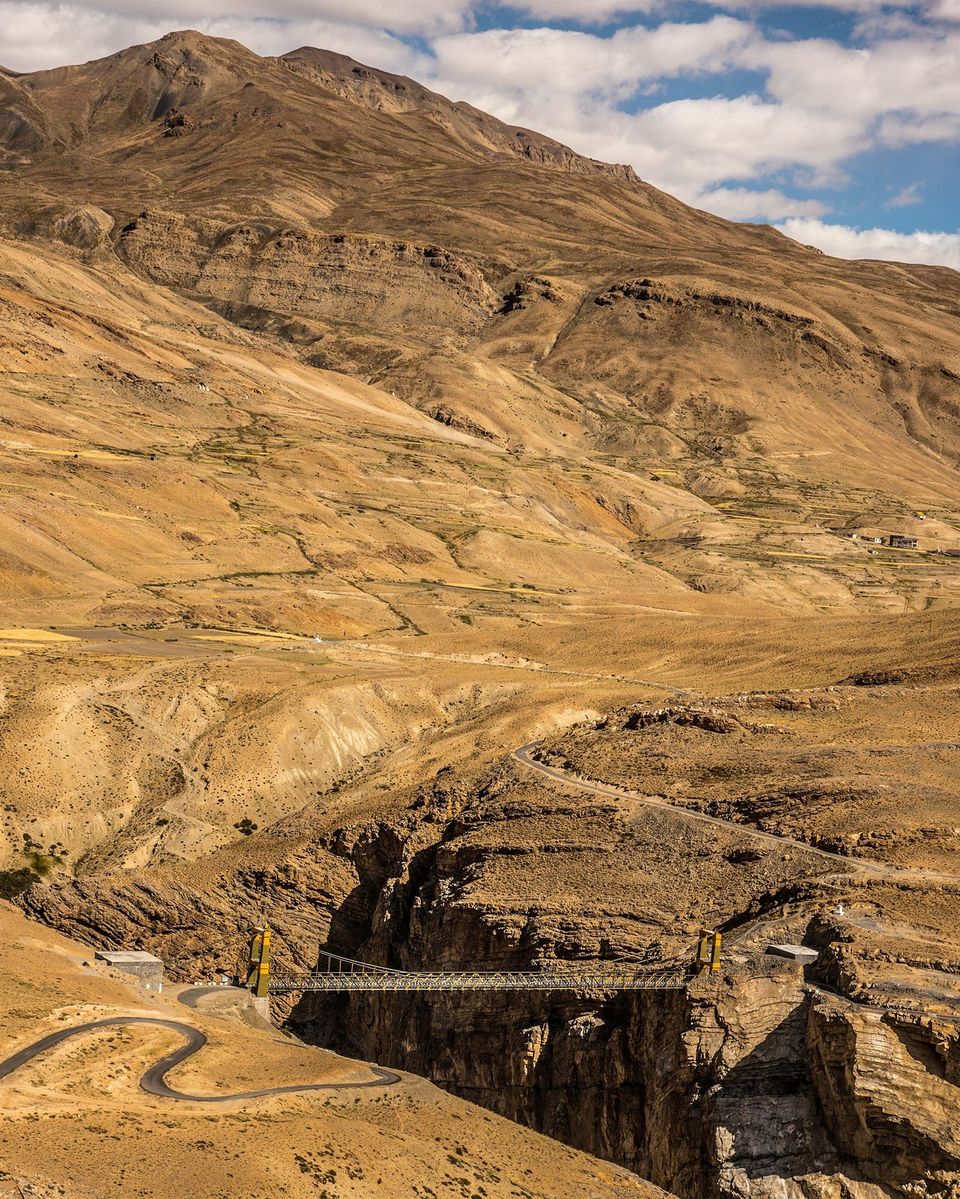 This is Asia's highest bridge and luckily situated at Spiti valley. It was first opened in September 2017. This bridge is 120 meters long, 150 meters high, and situated at 14000 feet. The view from this bridge is simply astonishing.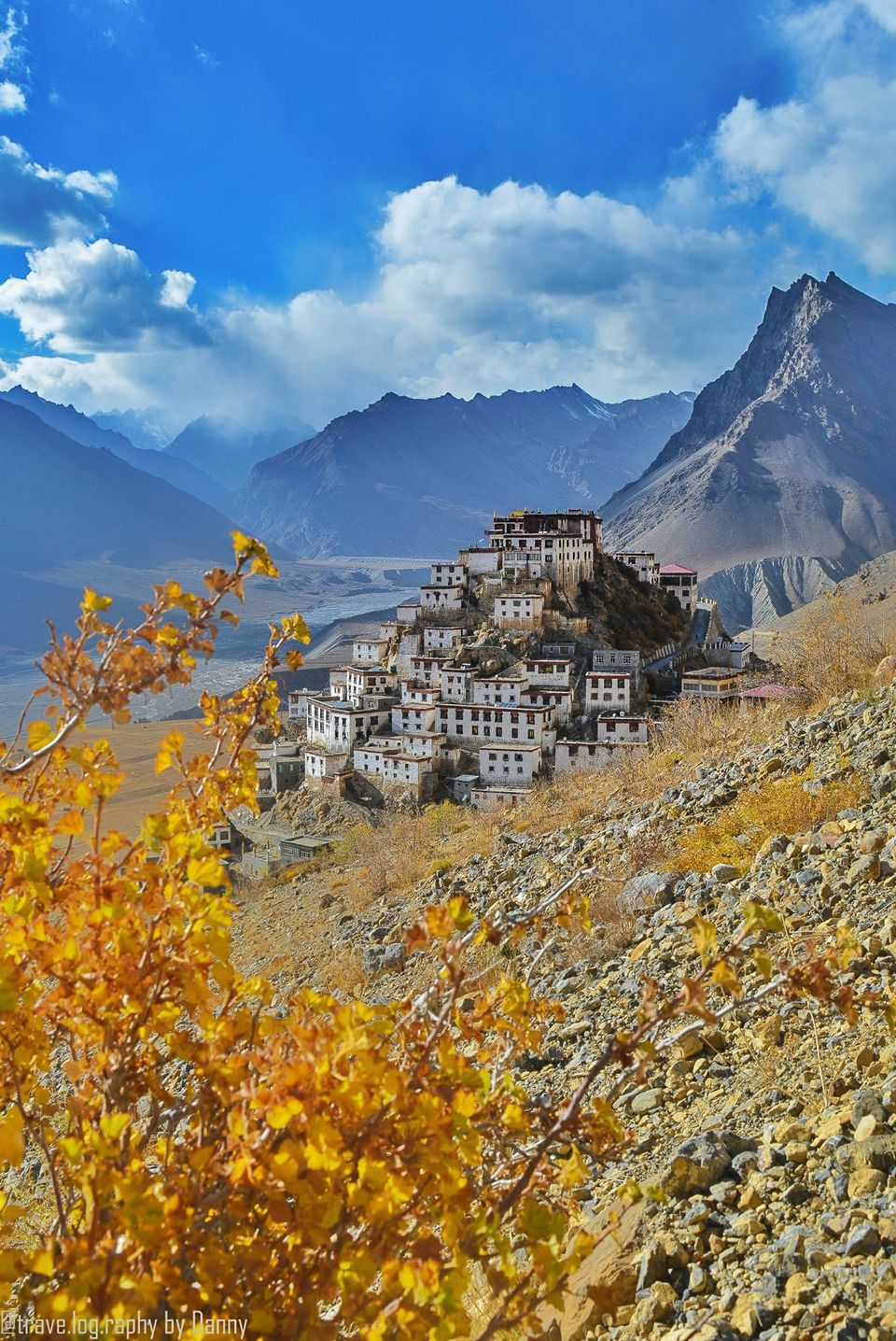 Probably the most Clicked place in Spiti Valley, but this is how it looks in Autumn