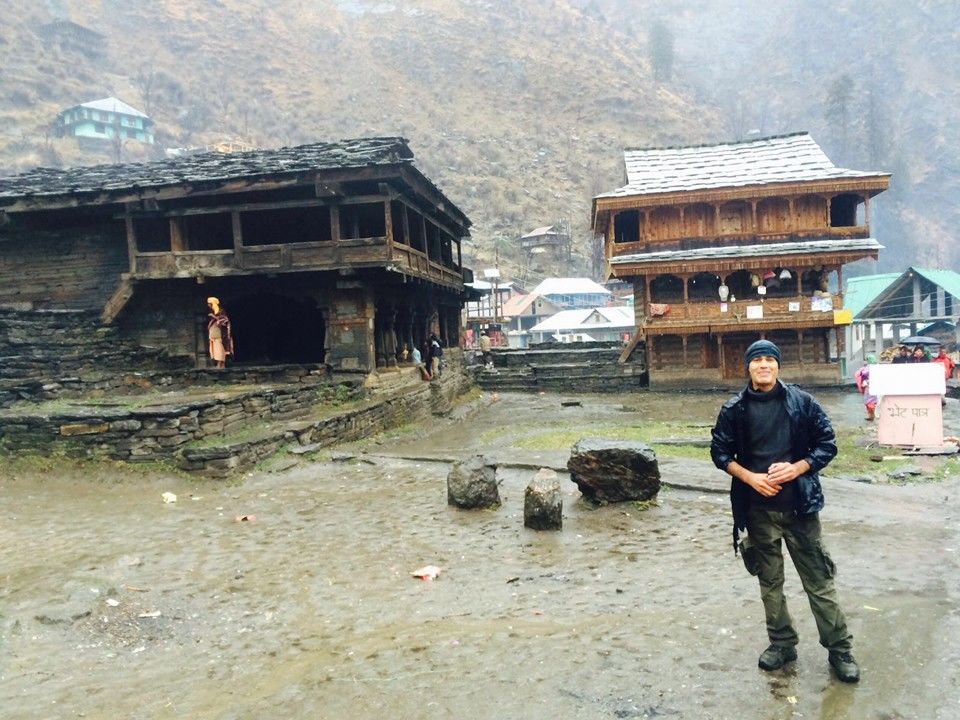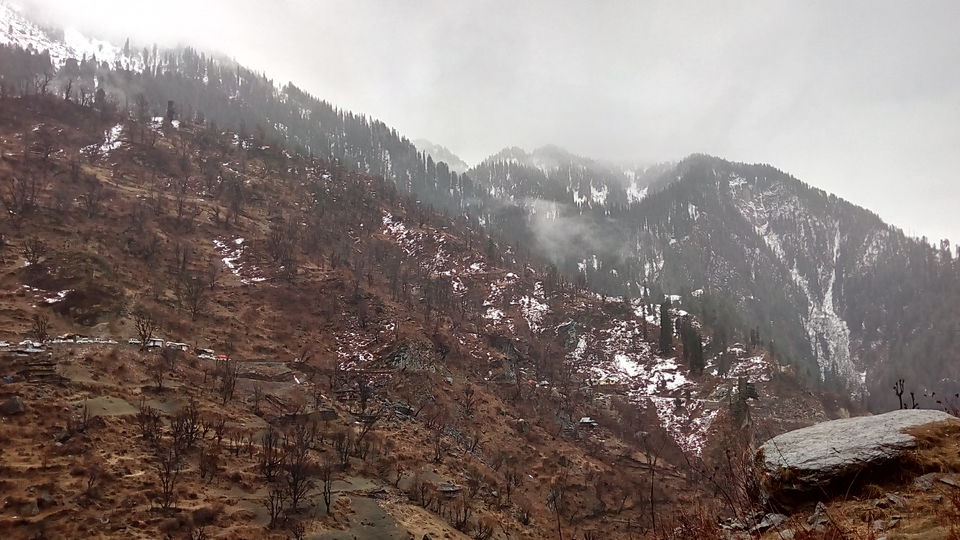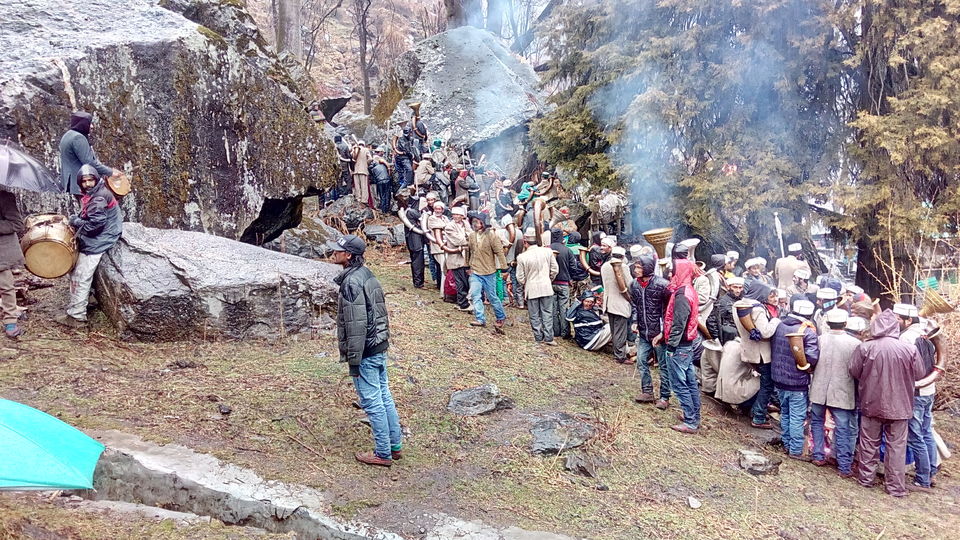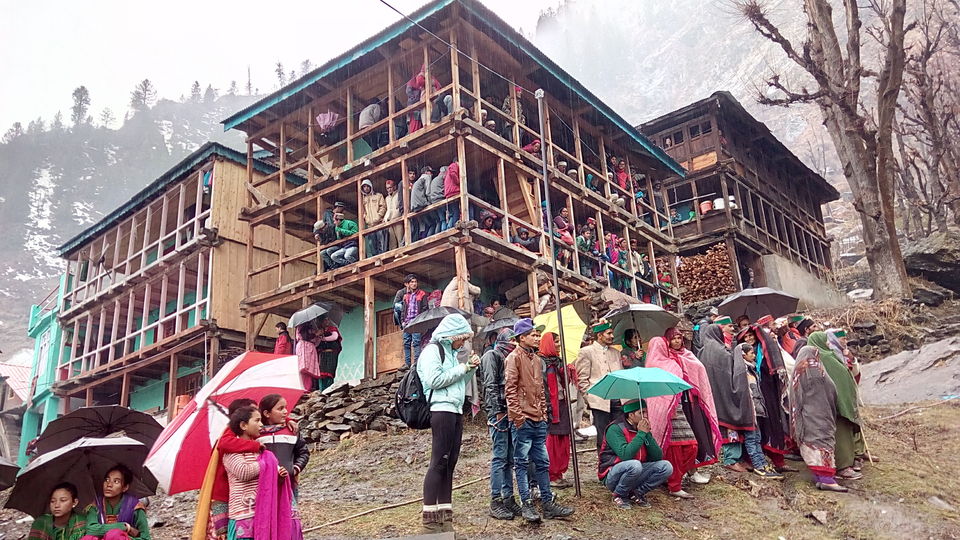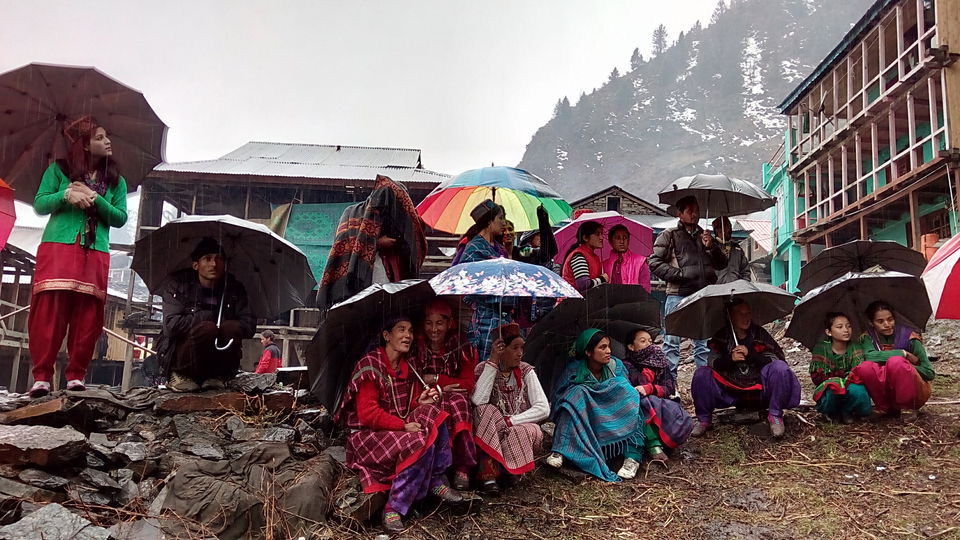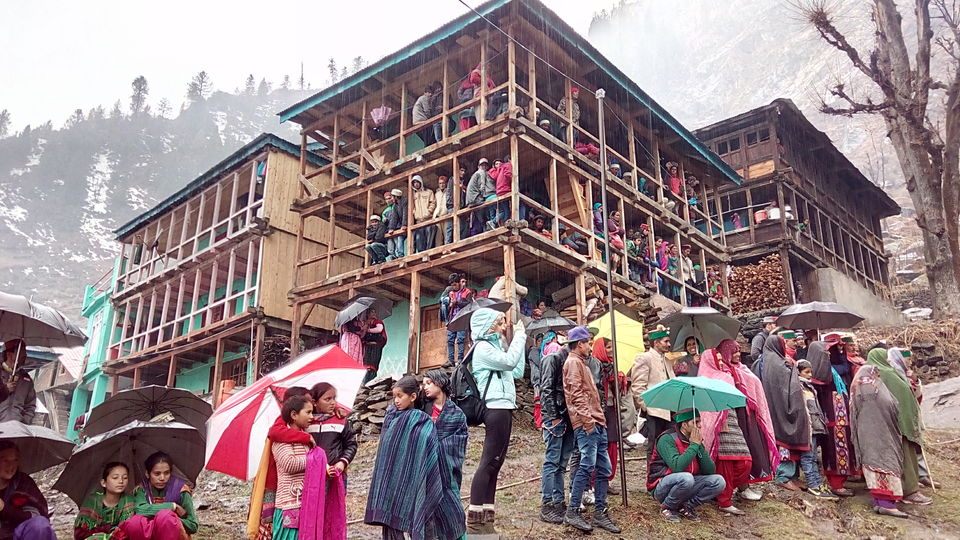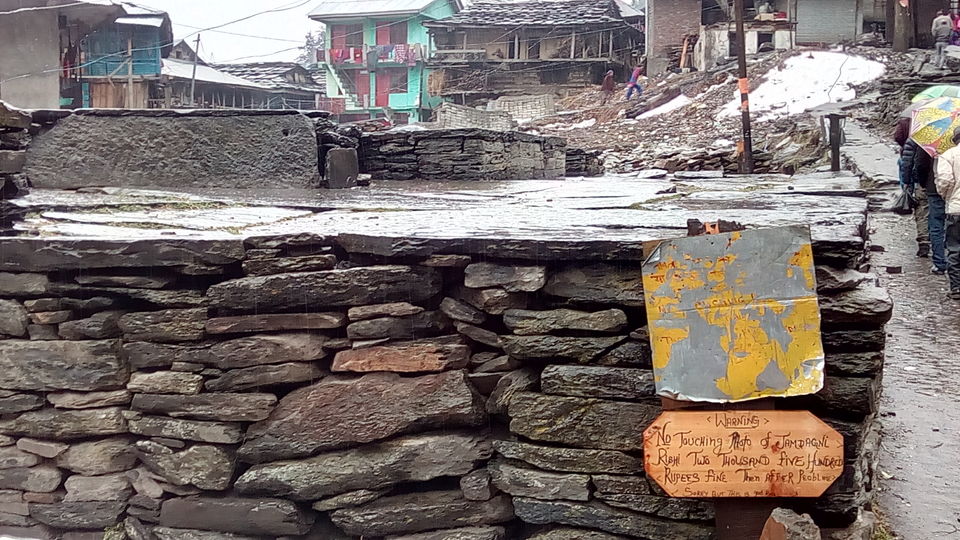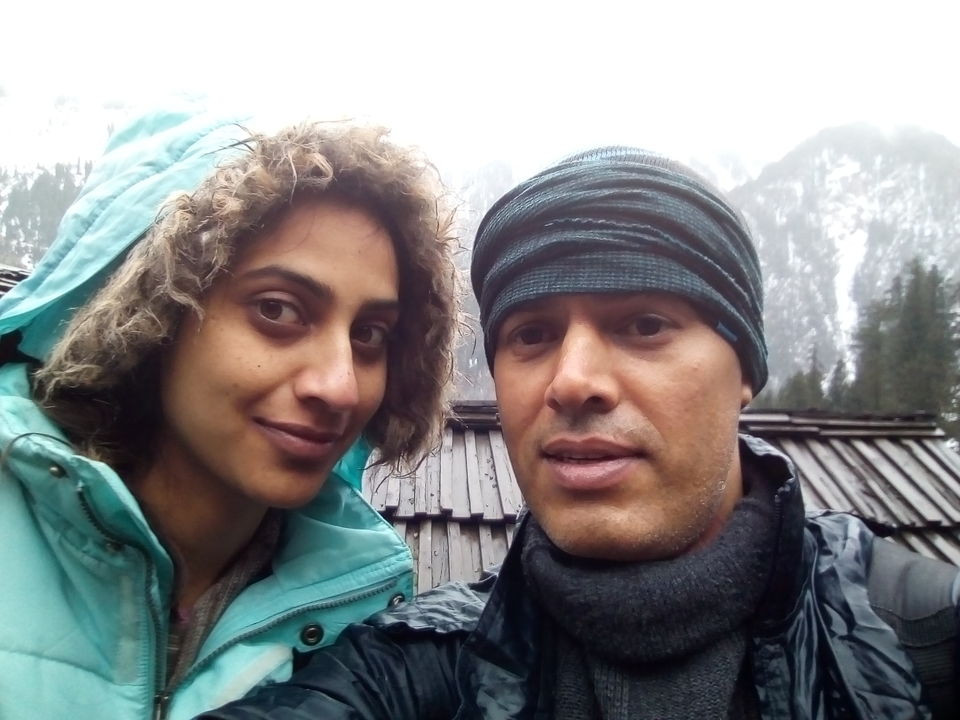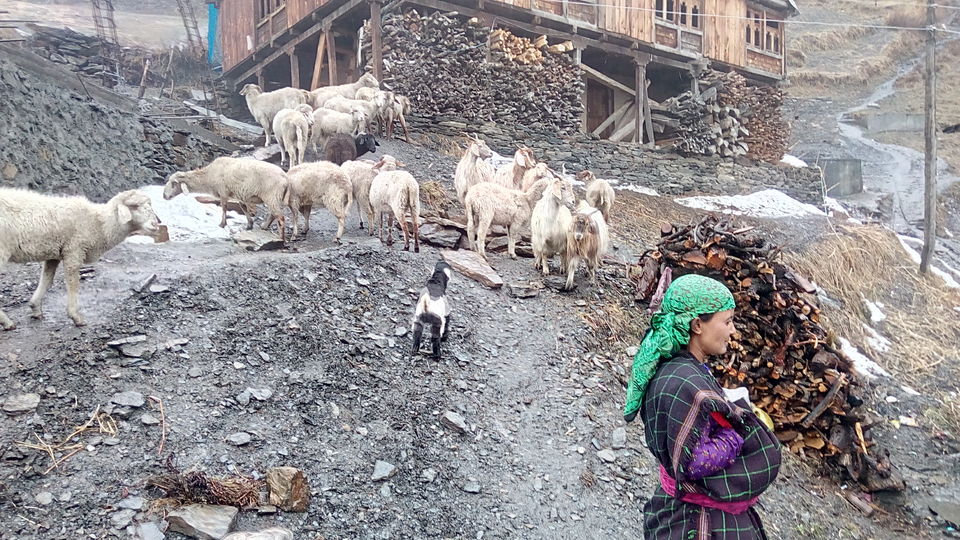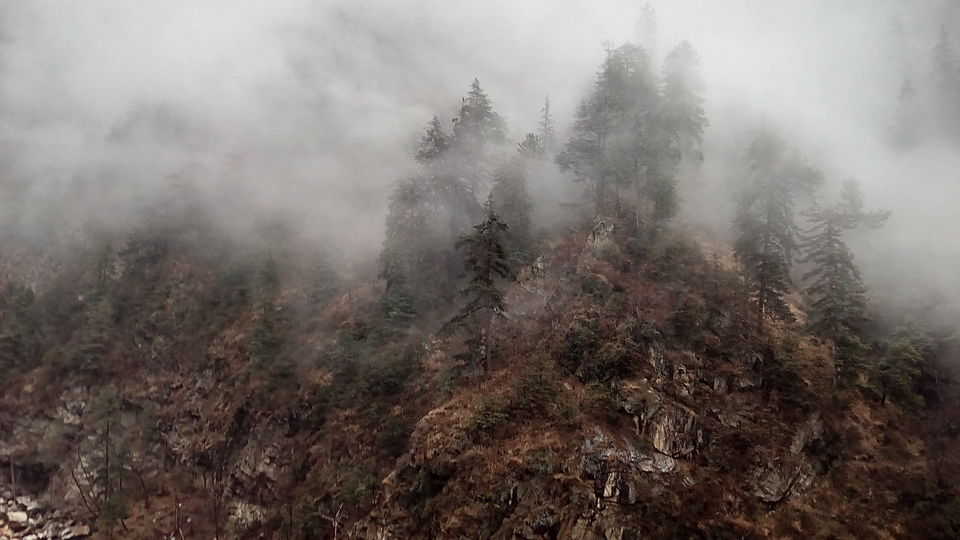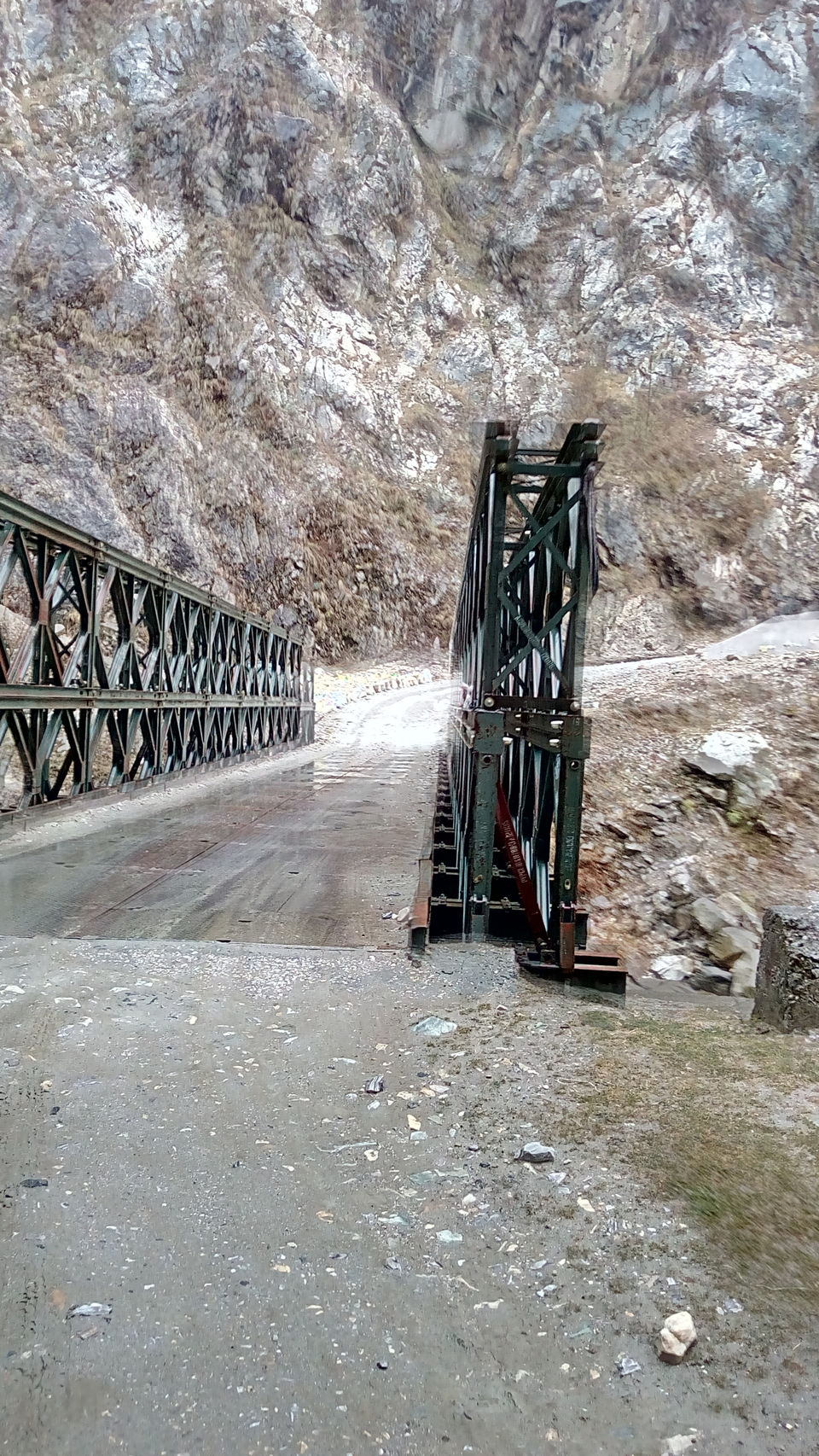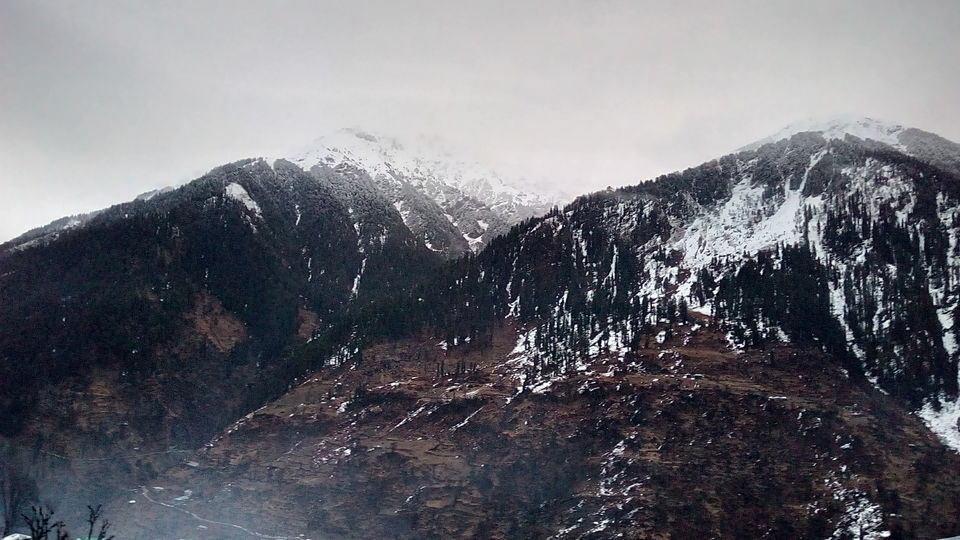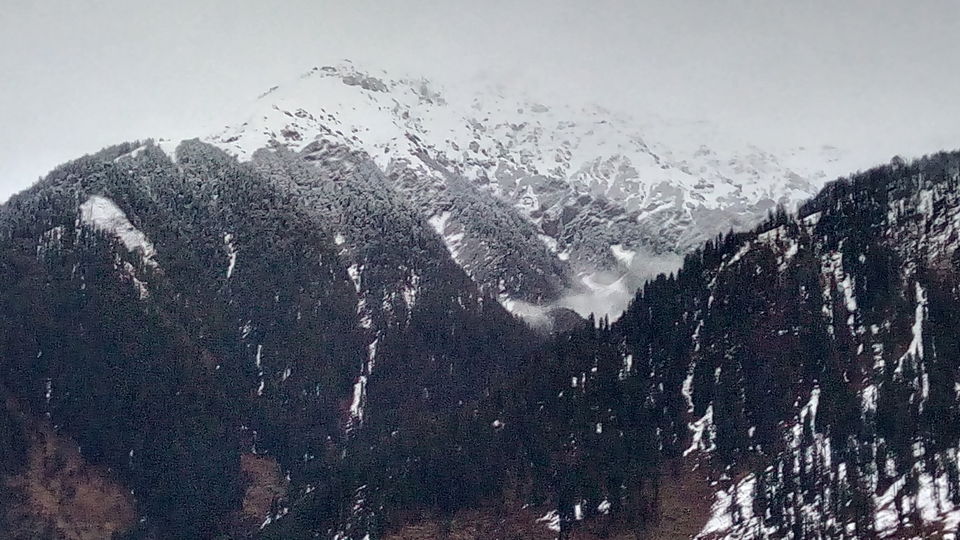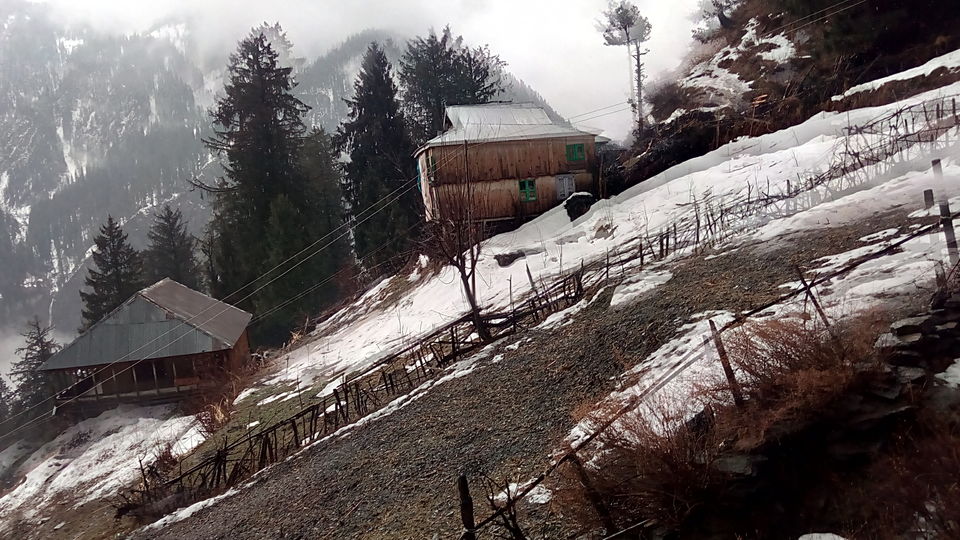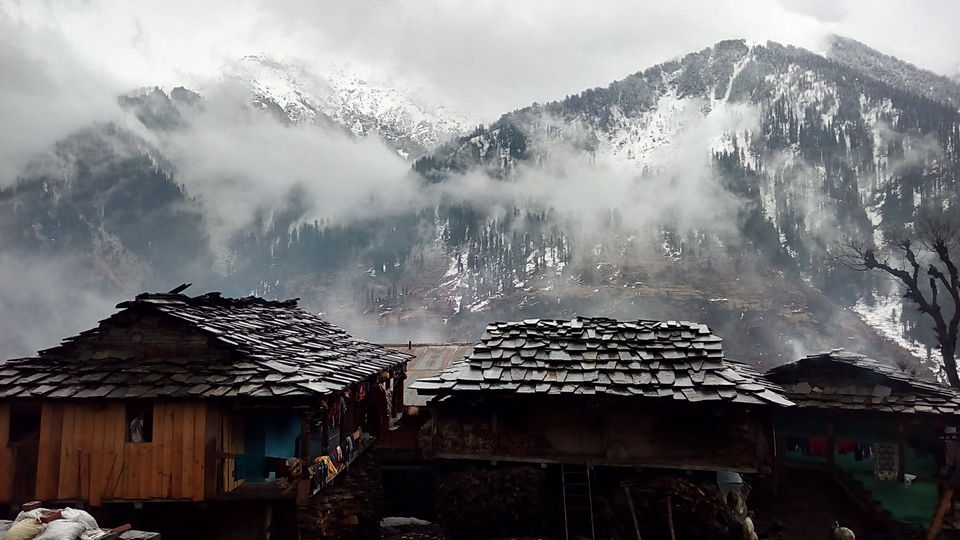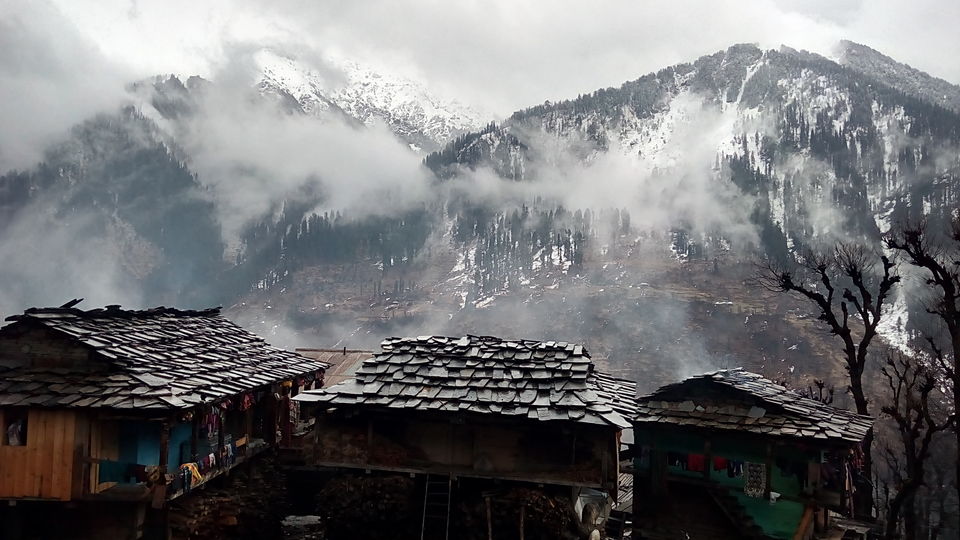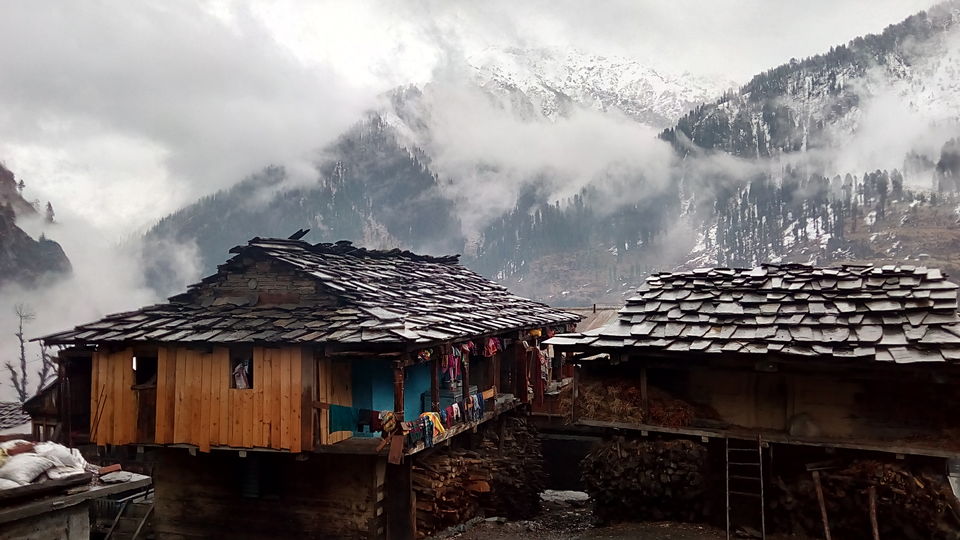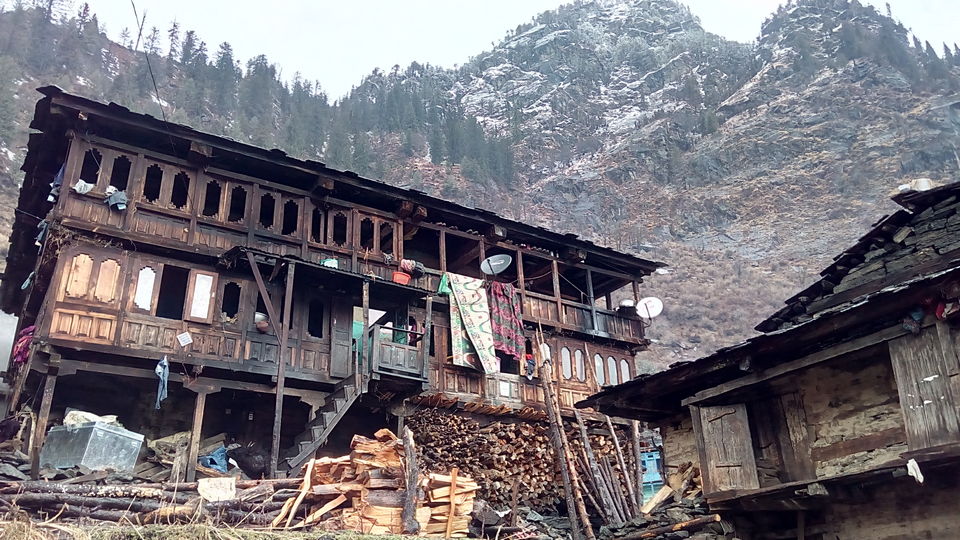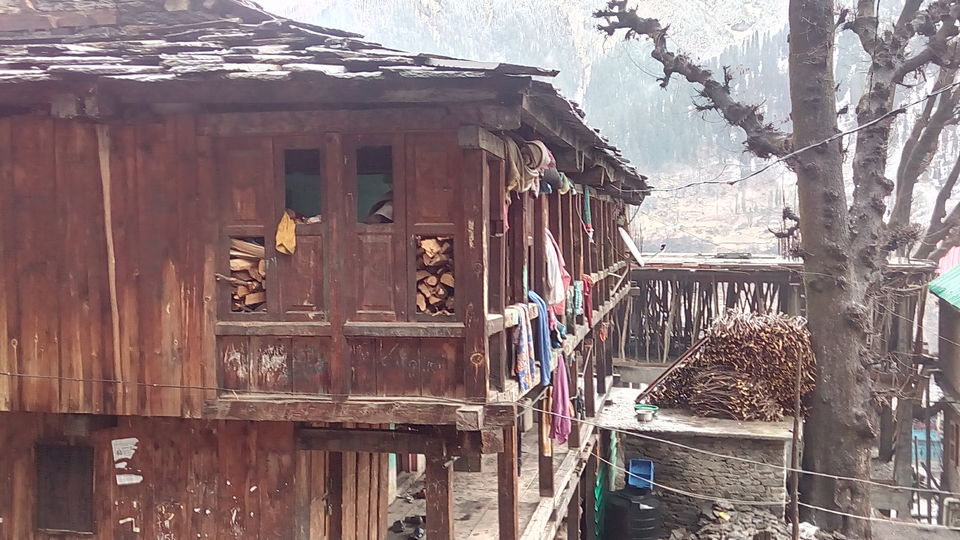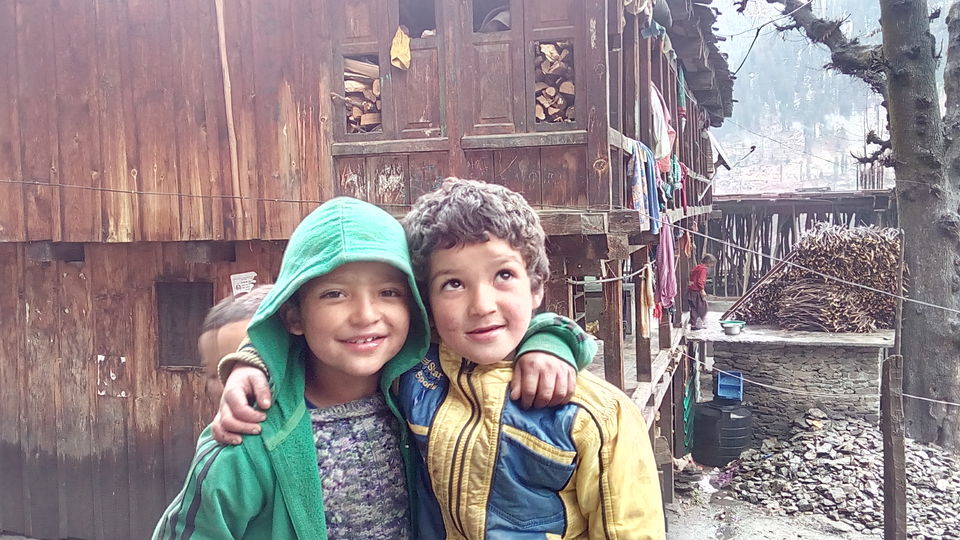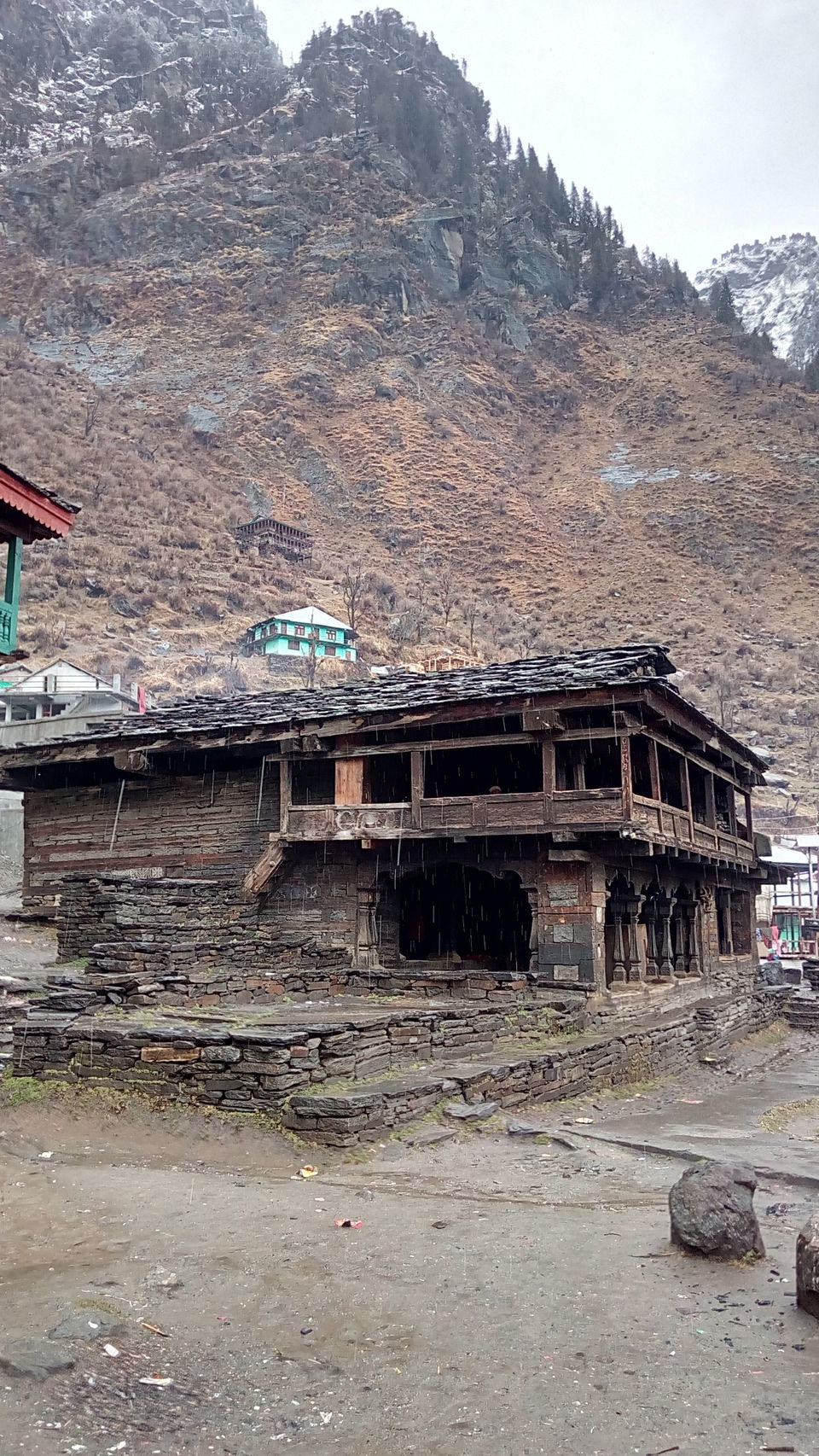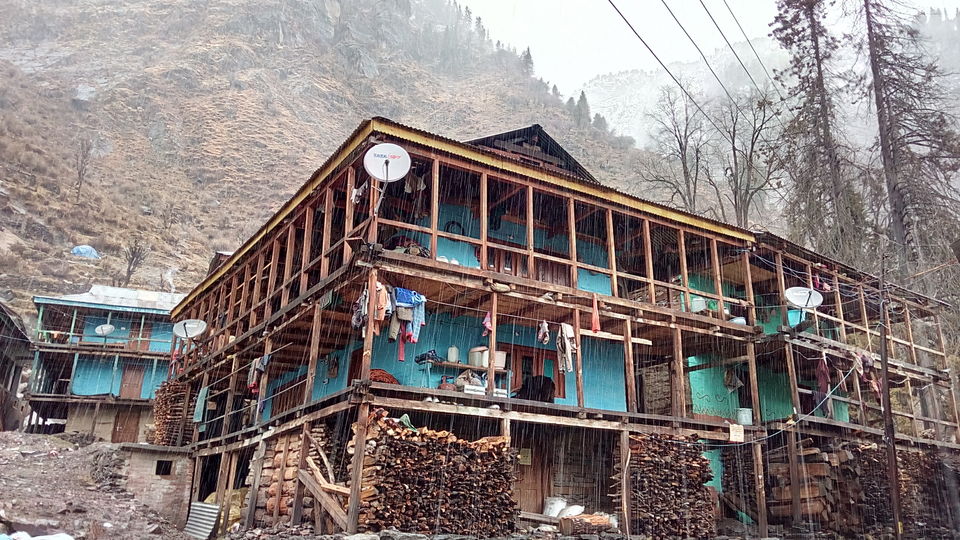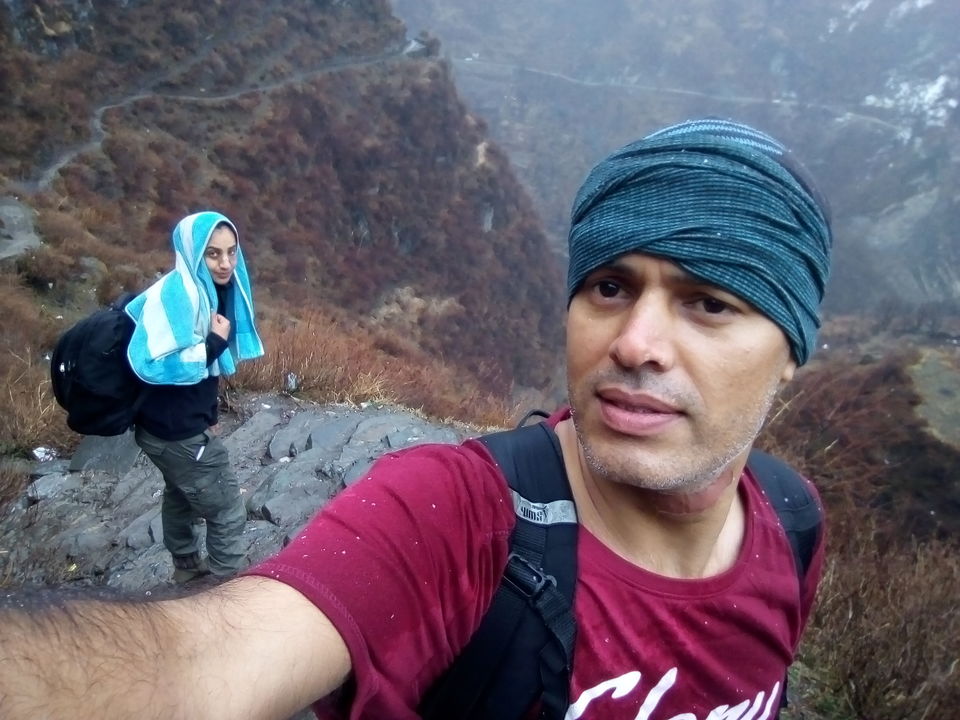 The plan was to travel solo from 17th of Feb which luckily materialized as a journey with like minded Poonam on 18th Feb 2016.
After 11 Hrs. of overnight journey in HPTDC bus we reached Bhunter in morning, where we boarded a local bus and reached Kasol about 10 am. After morning chorus and having breakfast we roamed around for a while. We have been here many a times, but on this day we found it least happening place, may be because the tourist season was not set on yet. Trek to Malana starts from Jari somewhere in between Bhunter and Kasol, so by 12 noon we were at Jari, which is famous for Malana powerhouse. Though Jari is small town but it is the only biggest market for villages in this valley (eg. Choki, Nirang and Malana). It is advisable to be handy with enough cash and supplies from here, because after this there is option.
From Jari one can opt for
Trek from Jari to Malana (18-20 km, which covers Jari - Choki - Bridge Four - Nirang - Malana).
Hire a cab from Jari to Bridge Four, which may cost 500-600, from here trek to Malana (strenuous).
Hire a cab from Jari to Nirang, which may cost 800, then trek to Malana (easy).
As we reached Jari, it was already raining (heights of our intelligence, in spite of knowing the weather forecast of the region we did not carry any umbrella, rain coat or enough attire). So may be at 1 pm. instead of trekking from Jari, we hired a cab to NIrang. While on the way we found the traces of technology in this valley, may be because of two water reservoirs created for power house in this valley. But even then, vertical cliffs, taken over by mist and clouds were providing mesmerizing view. We reached Nirang about quarter to 3 pm, by then it started raining heavily, so we had to wait in a shelter before starting trek to Malana (about 3 km from here).
(While standing there we kept looking at each other and appreciated our wisdom of not carrying enough supplies and ... lol).
May be after 30 min, we availed a small window to trek, and after an hour of strenuous trekking we reached Malana. As soon as we entered the village may be by 5 pm, we realized there was no other better time to visit the place as a local fest (Fagli) was in progress. Village crowd in too bright attire was gathered at a place where deities form nearby villages was gathered to meet Jamlu devta, the local deity of Malana. Here by the time we were asked not to photograph the rituals going on, we had already manage few clicks.
In spite of all the hardship these people go throughout the year and especially in winter, life at this time looked bright and full of pomp and show. There was no restriction of camera work in rest of the village; one can capture village and people, provided you don't touch them. This festival was going on at one corner of the village which is dedicated to lower and upper house of village parliament.
(PS - Malana is considered as oldest republic in the world, has own parliament and judiciary system).
At the center stage of the village there are two temples, one is said to be centuries old, (got burnt a decade ago). Other is newly built and dedicated to village deity. In front of the temple there is small ground, where one can see village children playing and elders chilling out. Next to this ground there is open air elevated platform, clearly instructed not to be touched by outsiders. I used to hear that the Malanies (even children) approaching outsiders to crack a deal for their rural business (Malana Cream) is not a rare sight, I also encountered one. After exploring village streets, raw culture and natural beauty, while on the way to guesthouse my partner got heart badly, as she fell down on snow (not fresh but frozen). We stayed in Dragons guest house which is just at the other corner of the village. After getting settle down there in late evening, while sitting around small fire outside the guesthouse kitchen we met 2-3 other travelers.
Sitting there till late in night while in "session and connection", followed by hot cups of tea, I realized that village is distinguishably divided in two parts. Lower part near temple have newly built houses of wood have tin rooftop, and upper part of the village has old wooden structures with slate as rooftop. Later on it was explained that the fire which did cost the temple to village, also took few houses near temple, so they were newly built. In our guest house we got a room with very basic facilities, but that's what we call a decent room here, for that matter whatever we get to survive in this hostile weather, we should be thankful with a smile on face. Next day morning we met few other travelers from Kasol. Even on this day it kept raining with gaps of 20-30 min in between. We were not able to explore the jungle treks outside the village, so did not witness any wildlife/birdlife.
Surprisingly People with Airtel and Idea as network service provider can even browse 3G in this village, though rest of the provider not even has presence in this area. Even on this day mother nature did not allow us to trek (Malana to Jari) so early evening we called the driver who brought us here last day. In evening we headed back to Jari then to Bhunter, and in night from here we got the bus to Delhi. Though we did not reach Delhi as planned that's different story all together, and Poonam, thanks for joining, may be without you this trip would not have been as adventurous as it turned out.