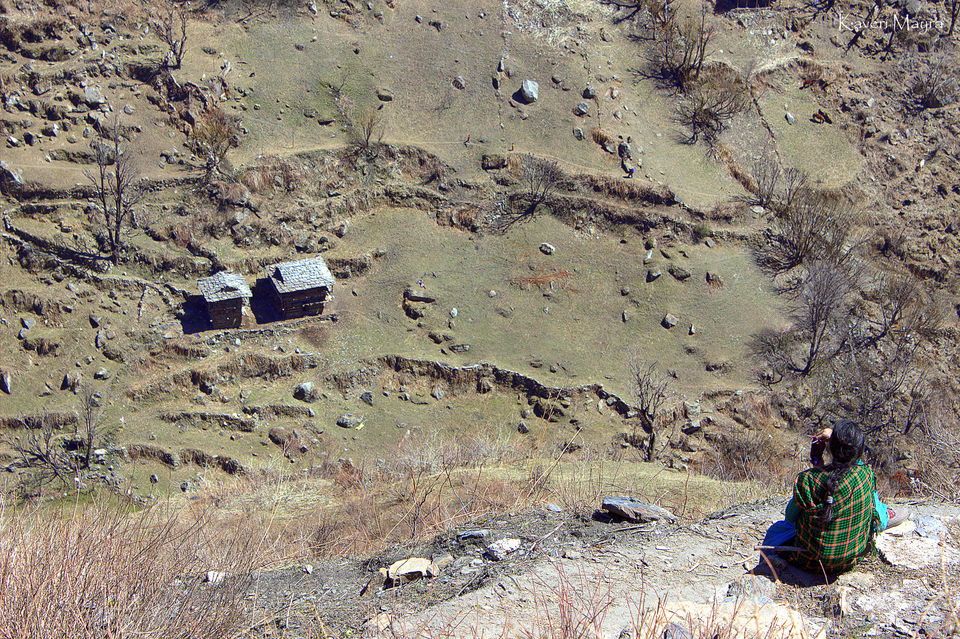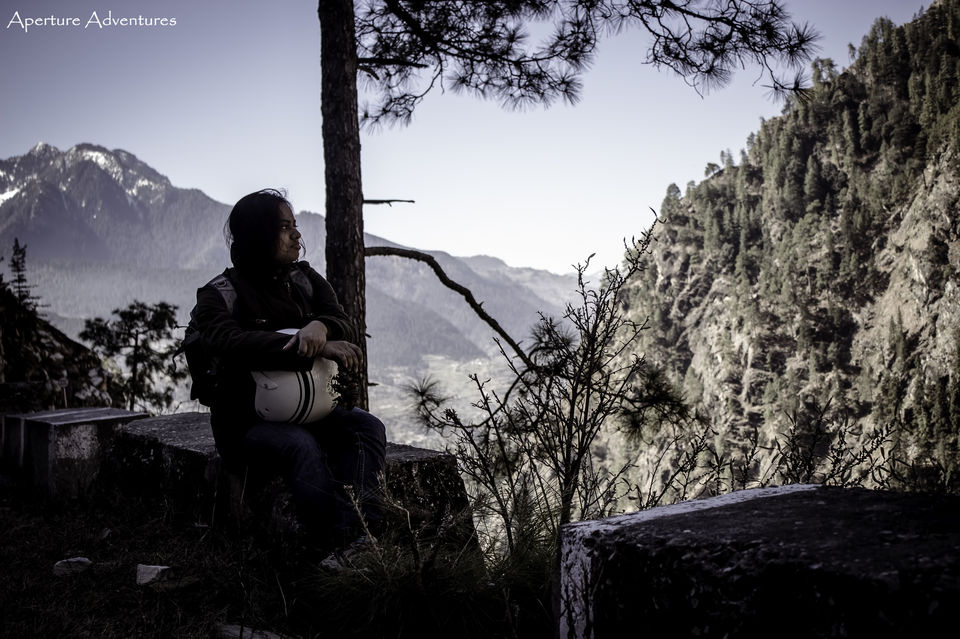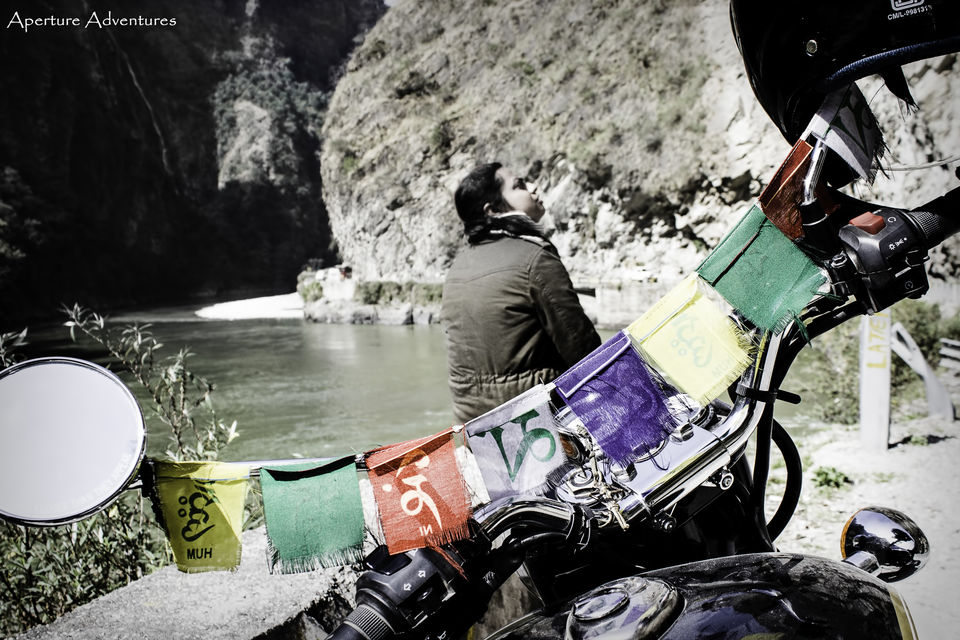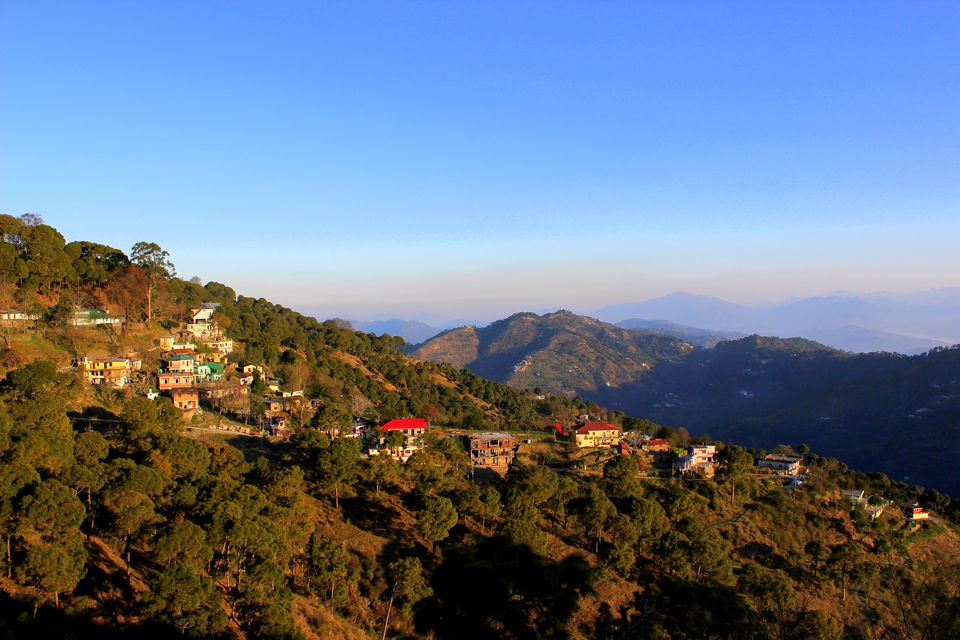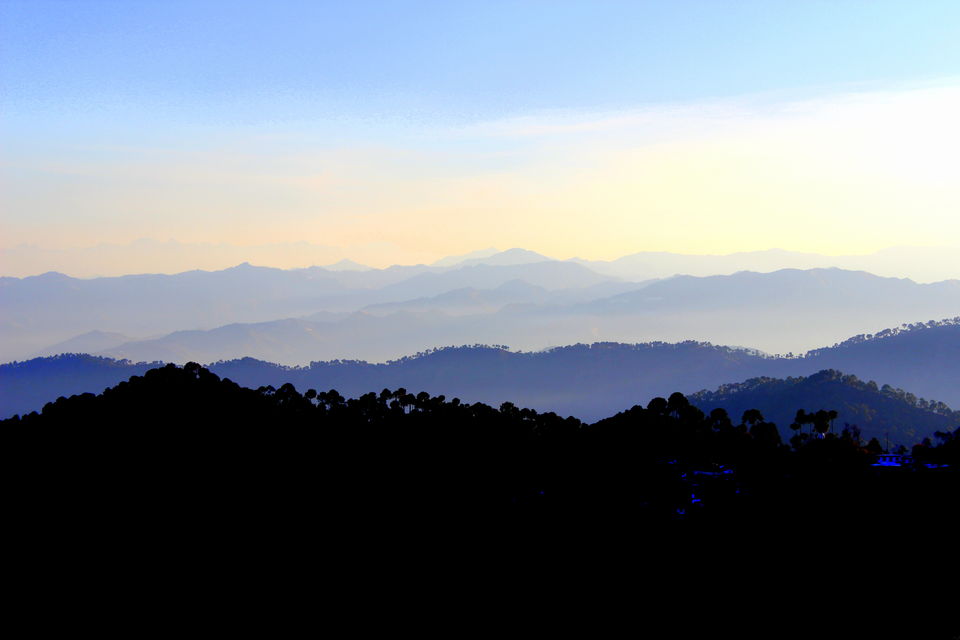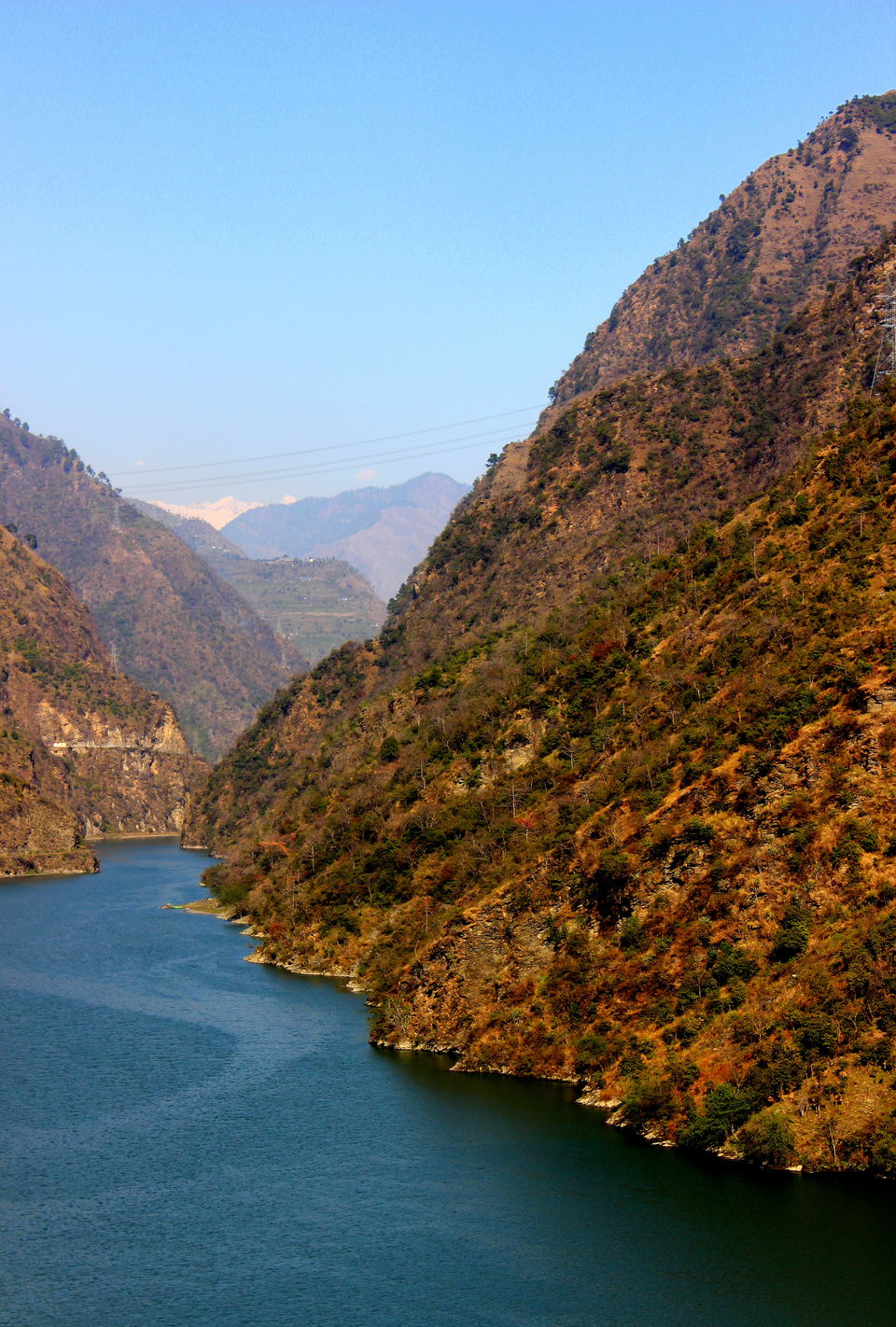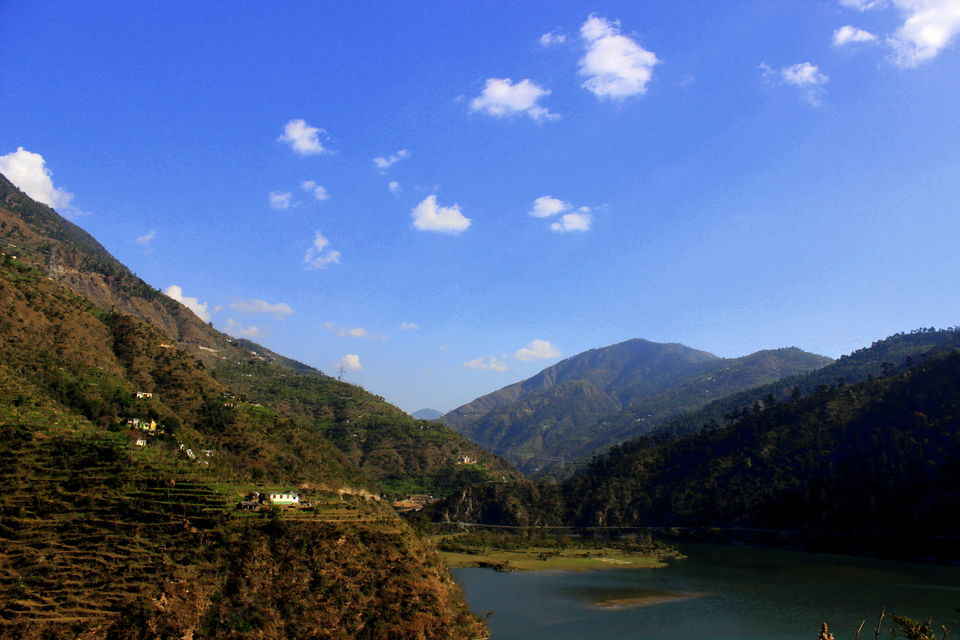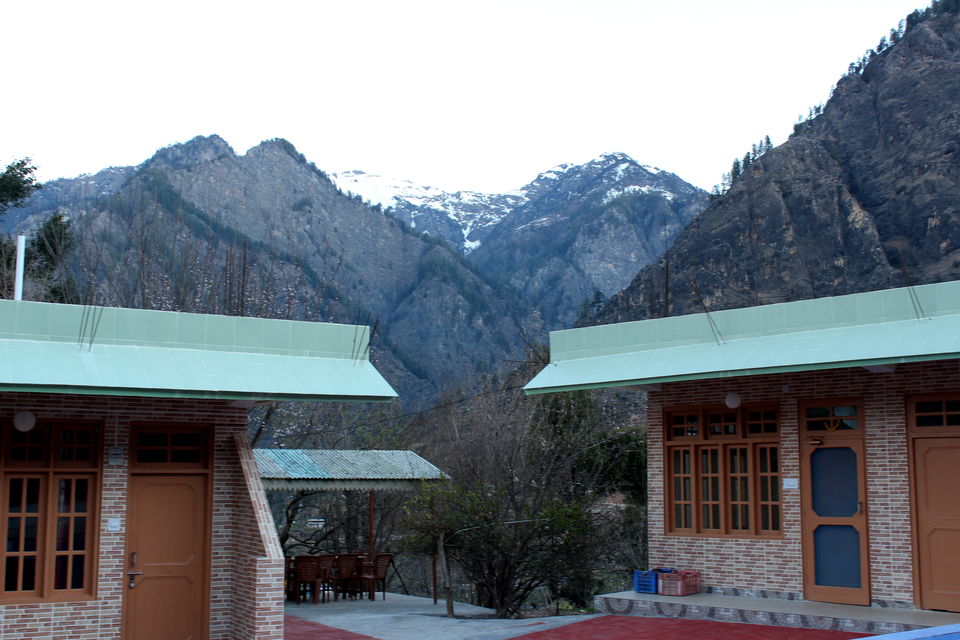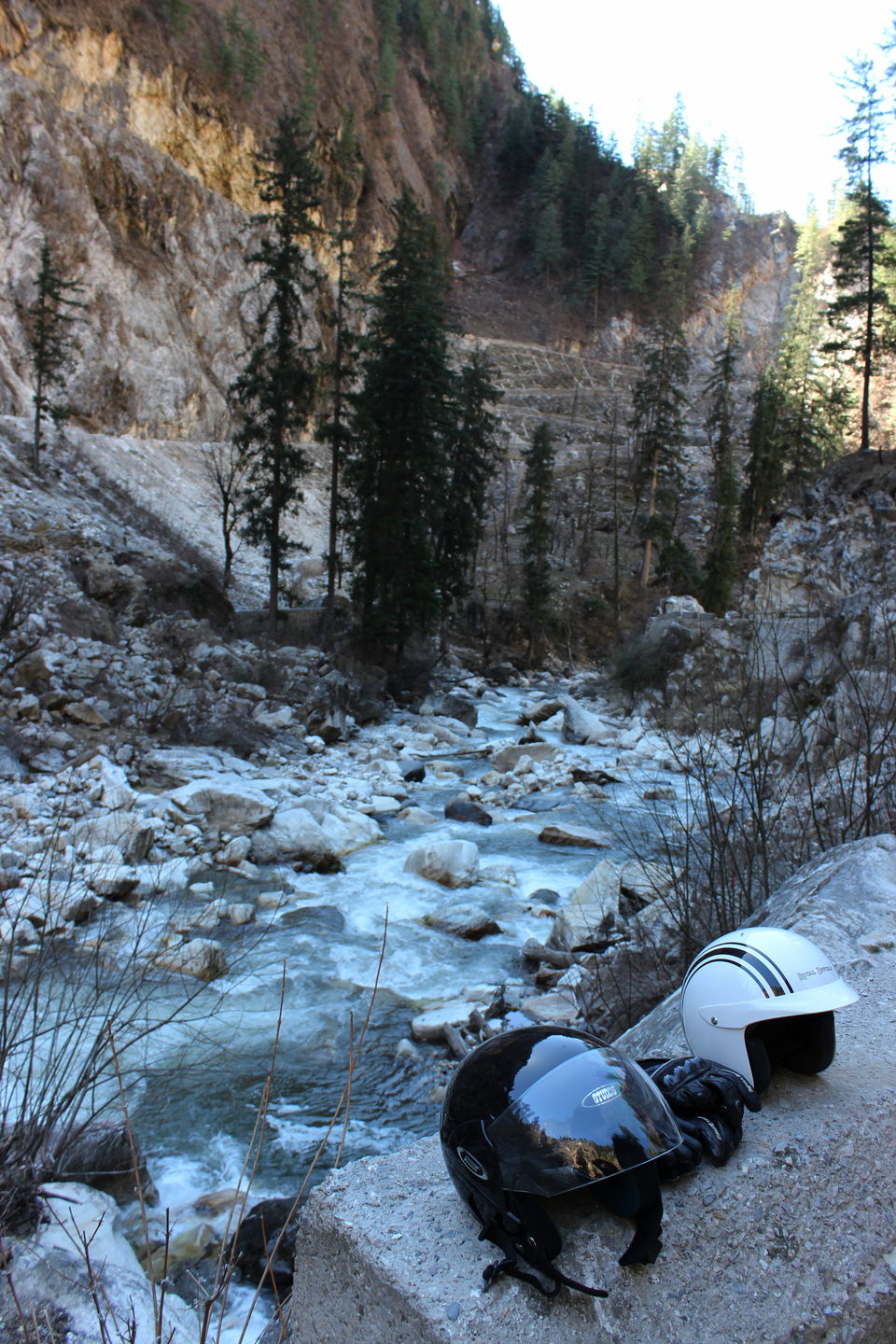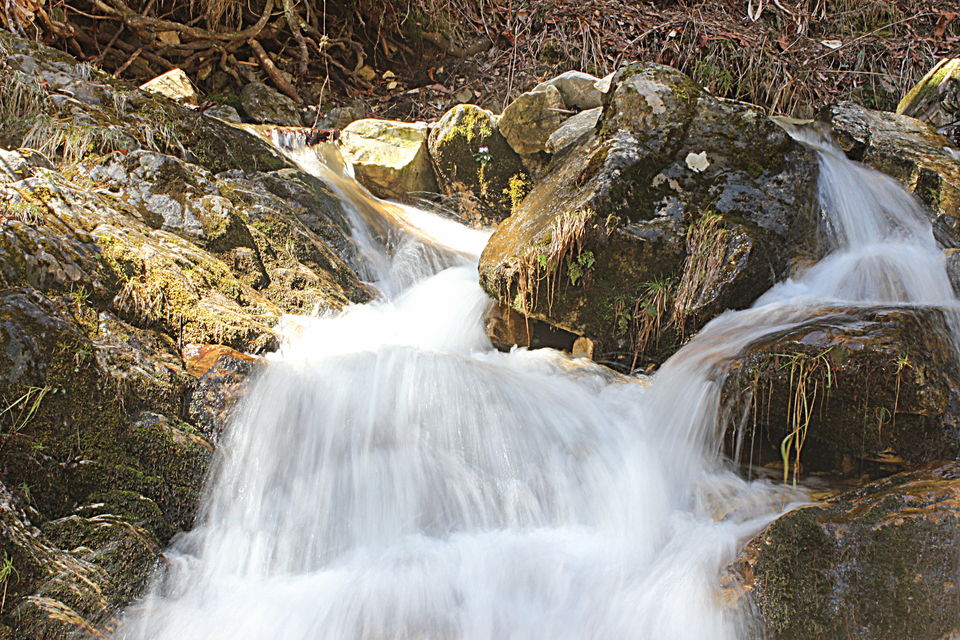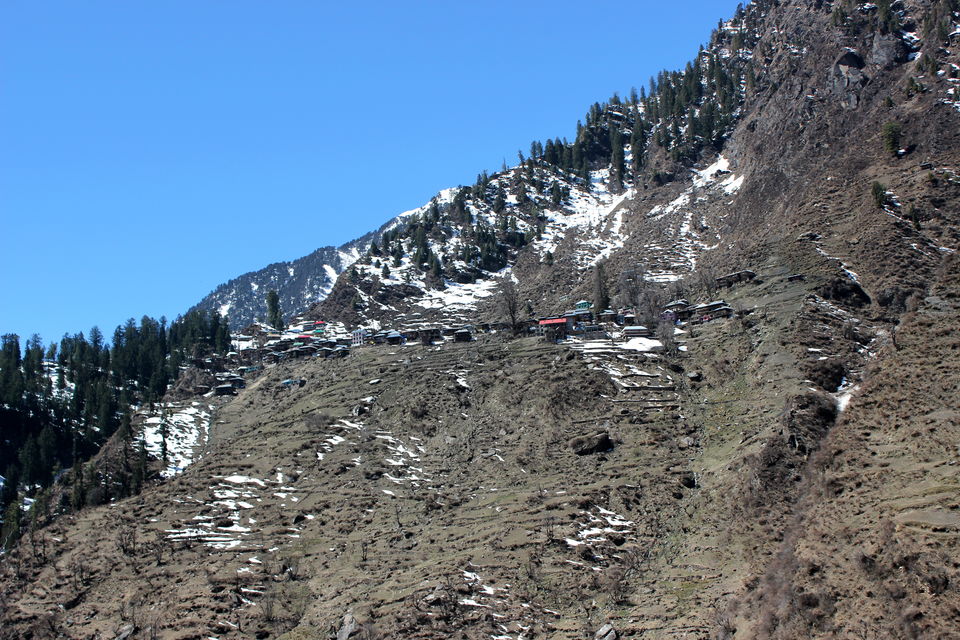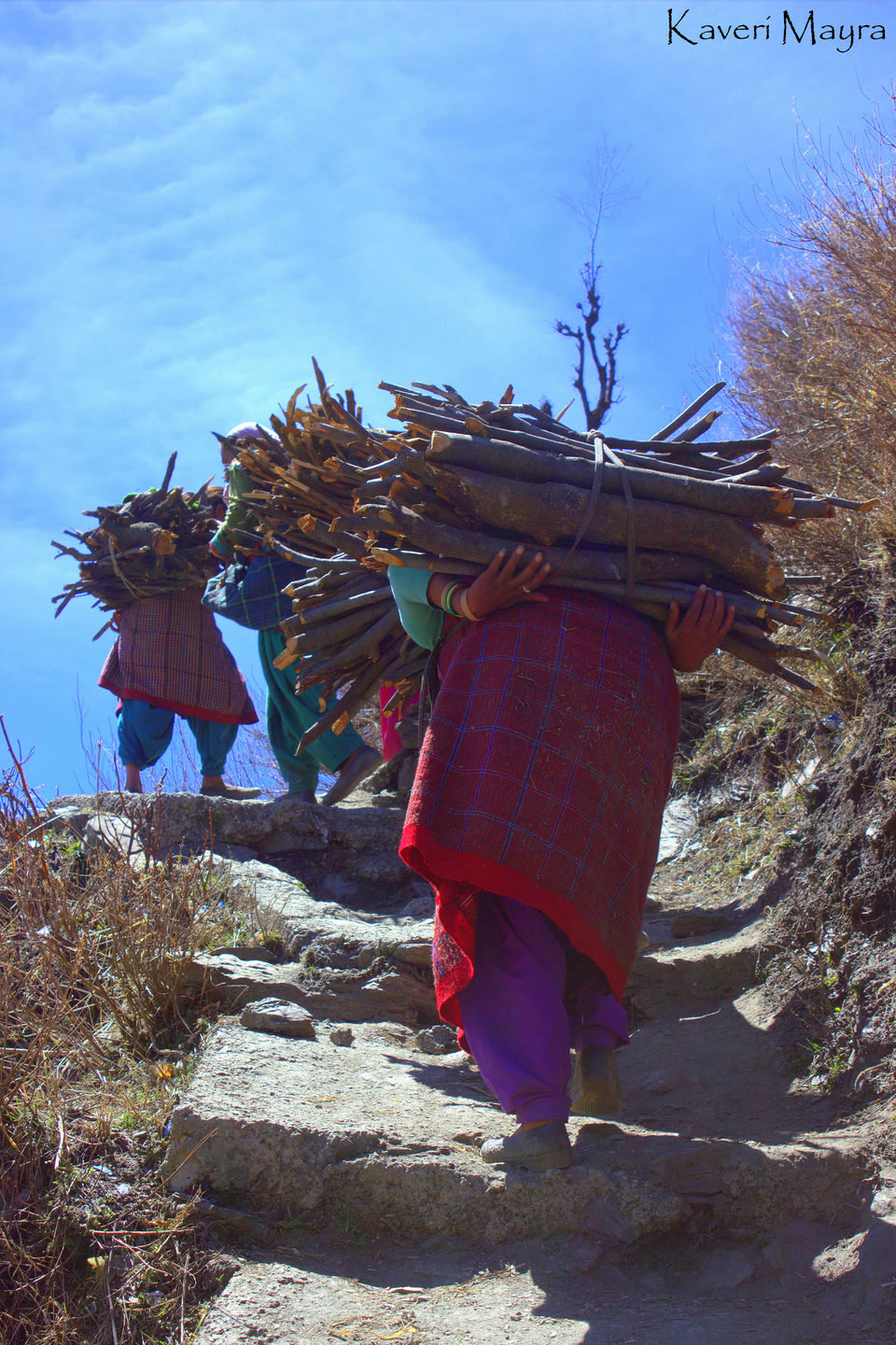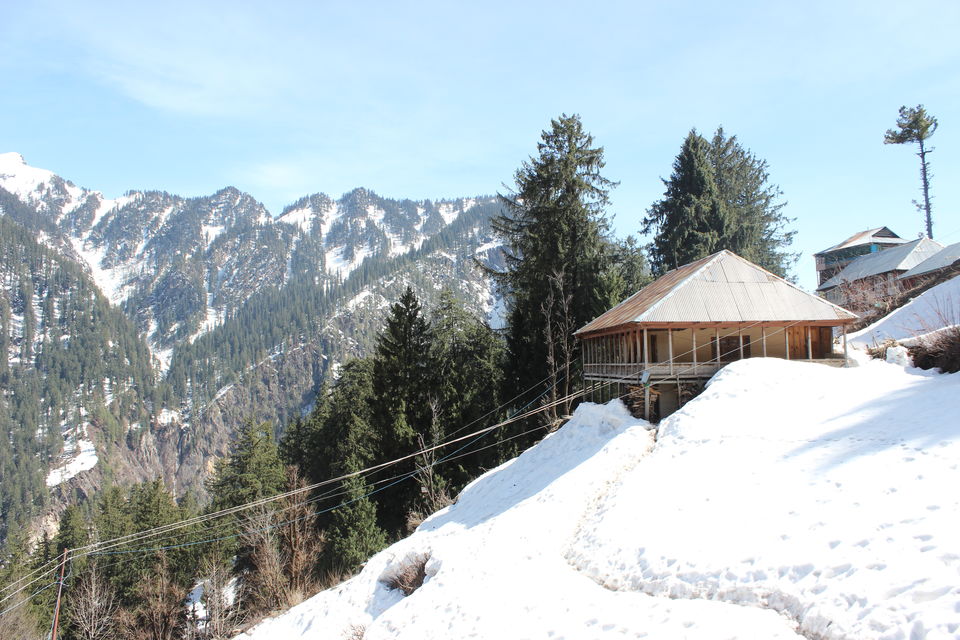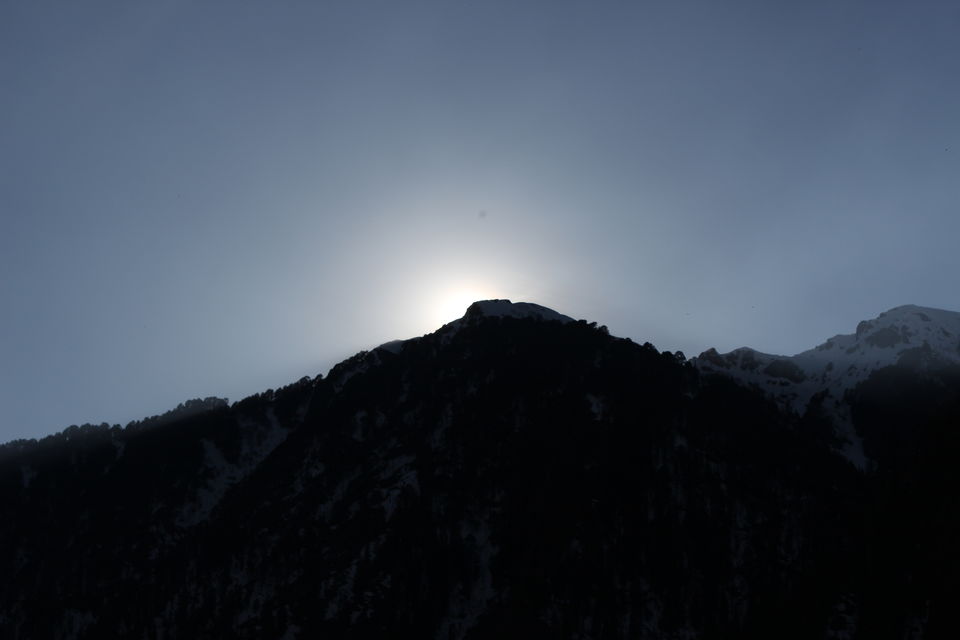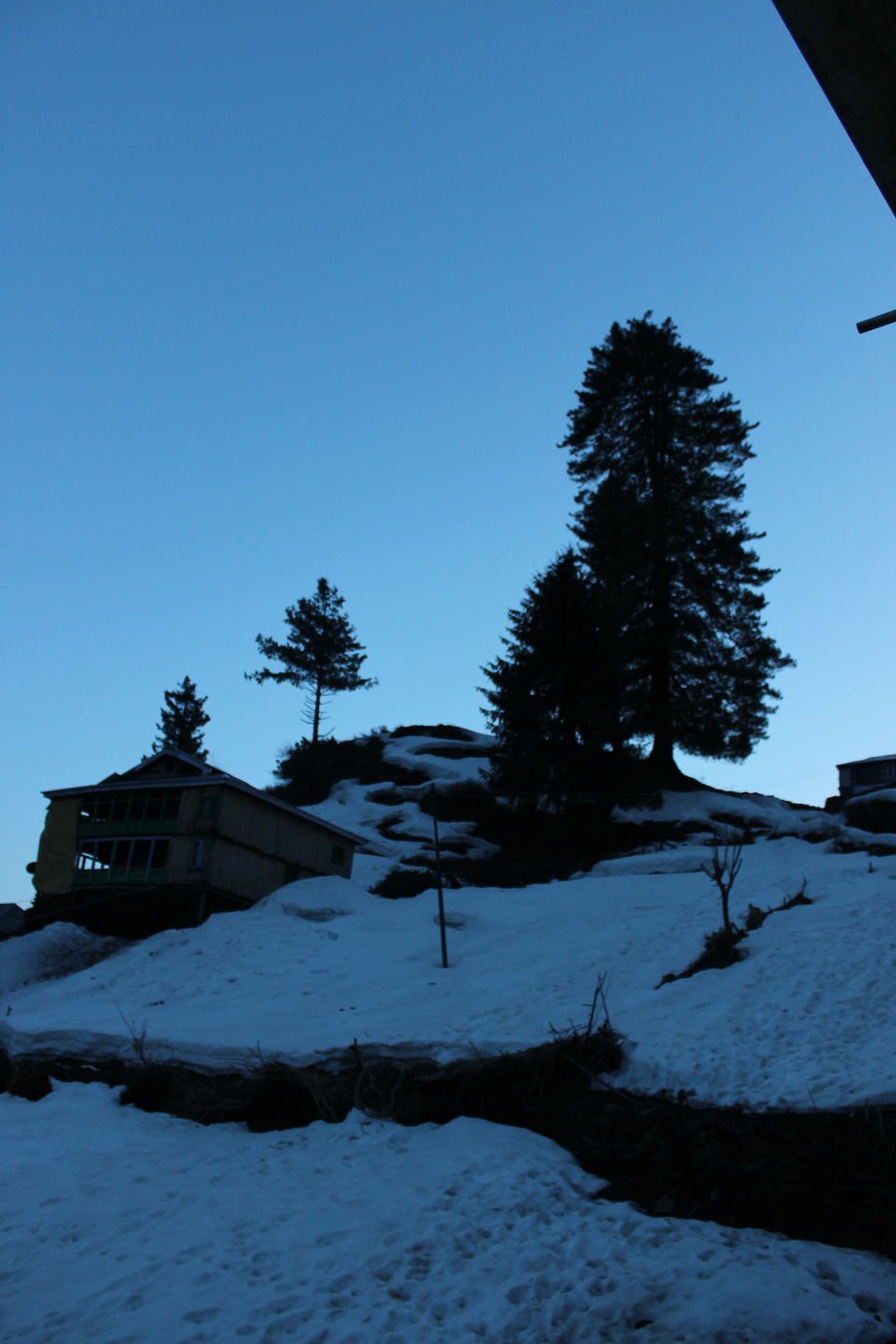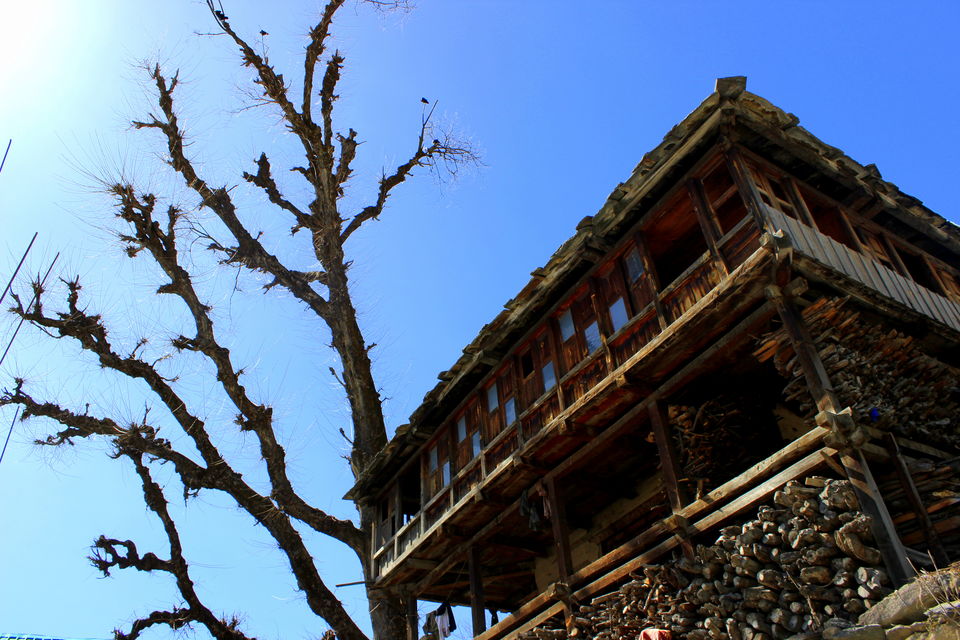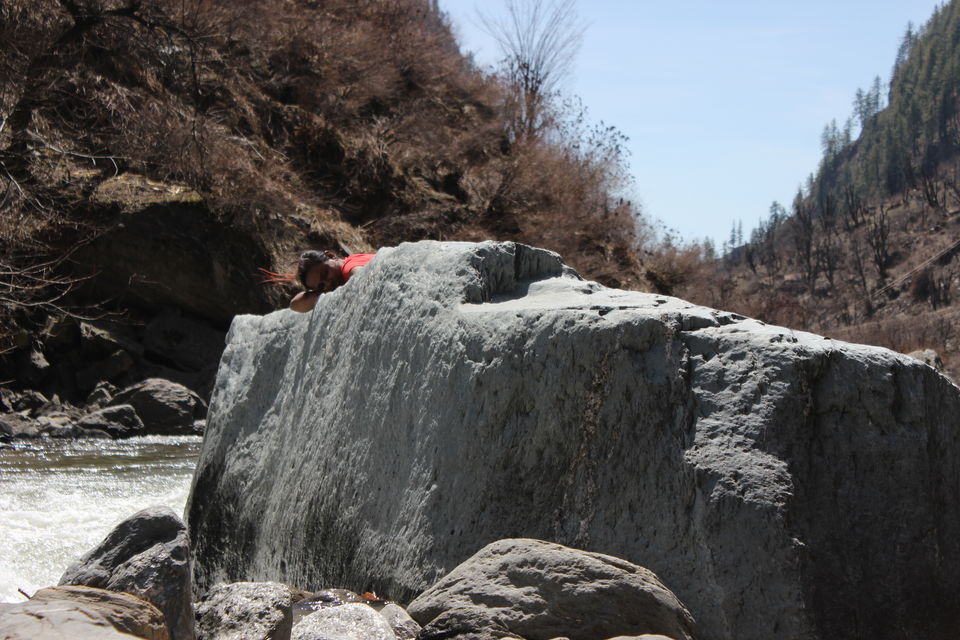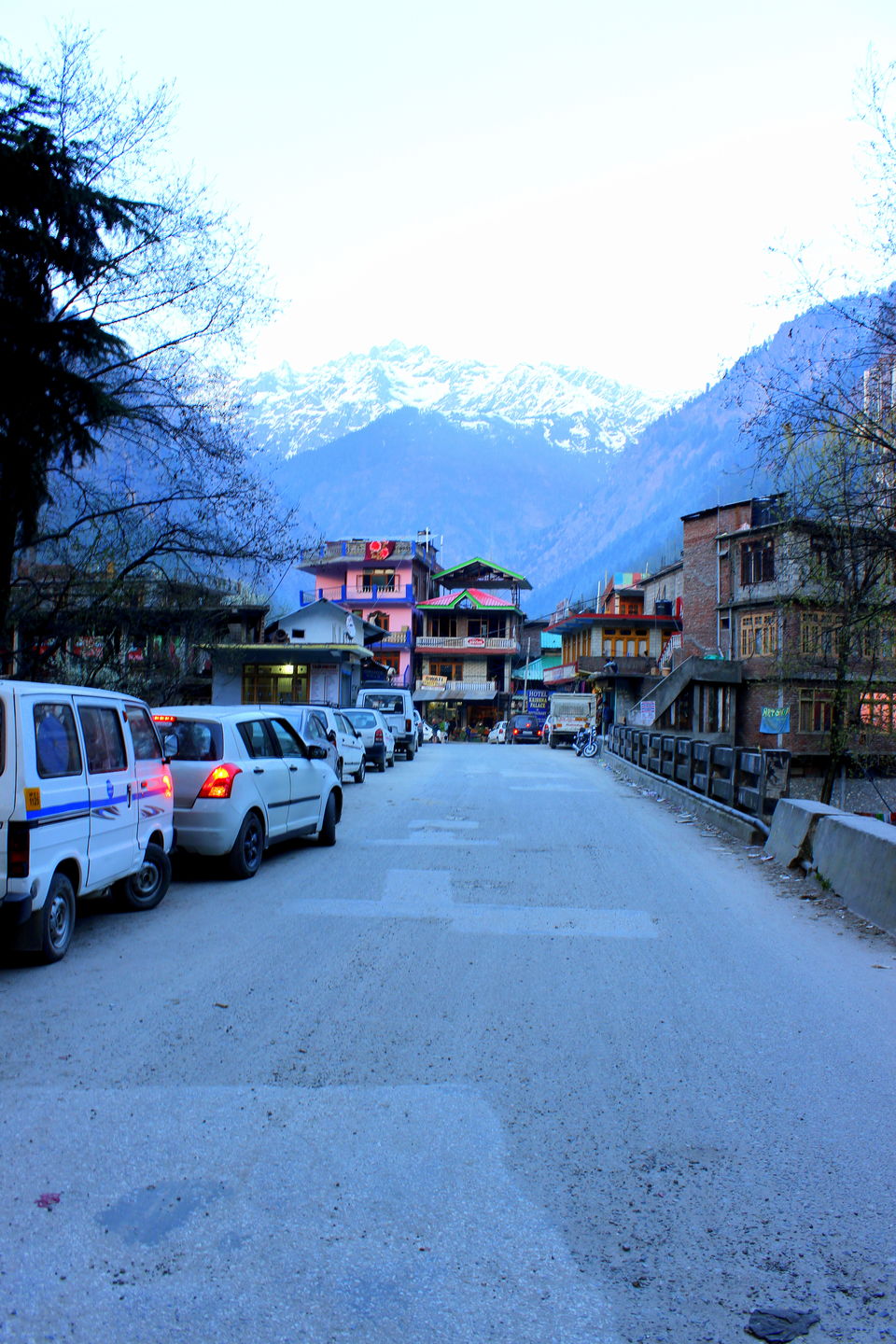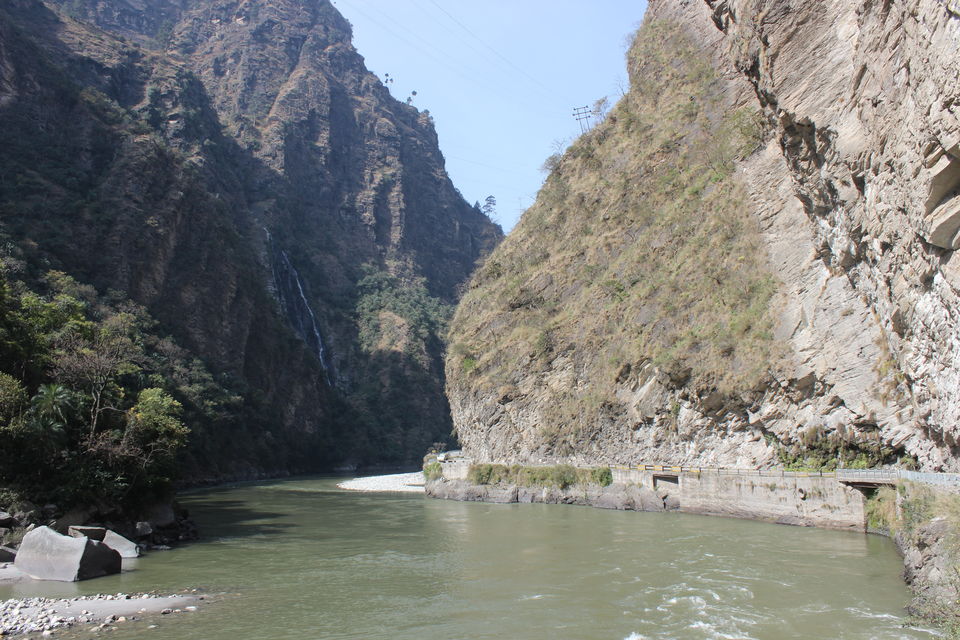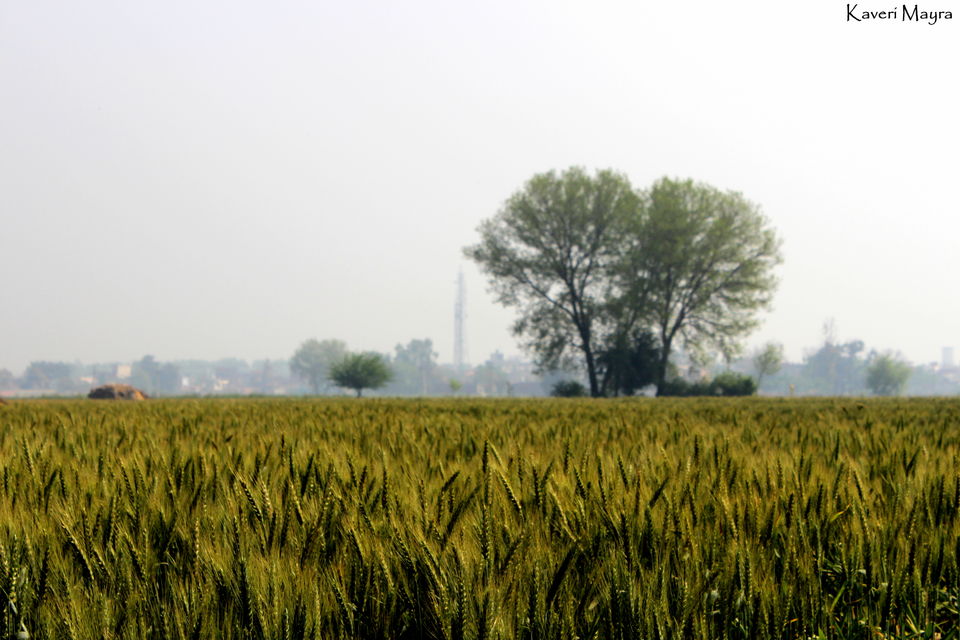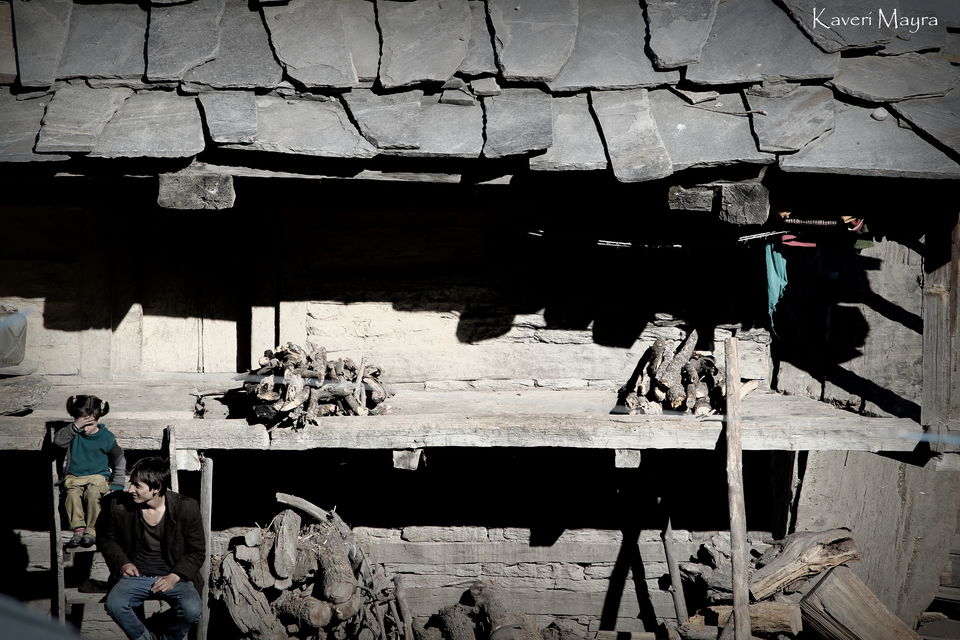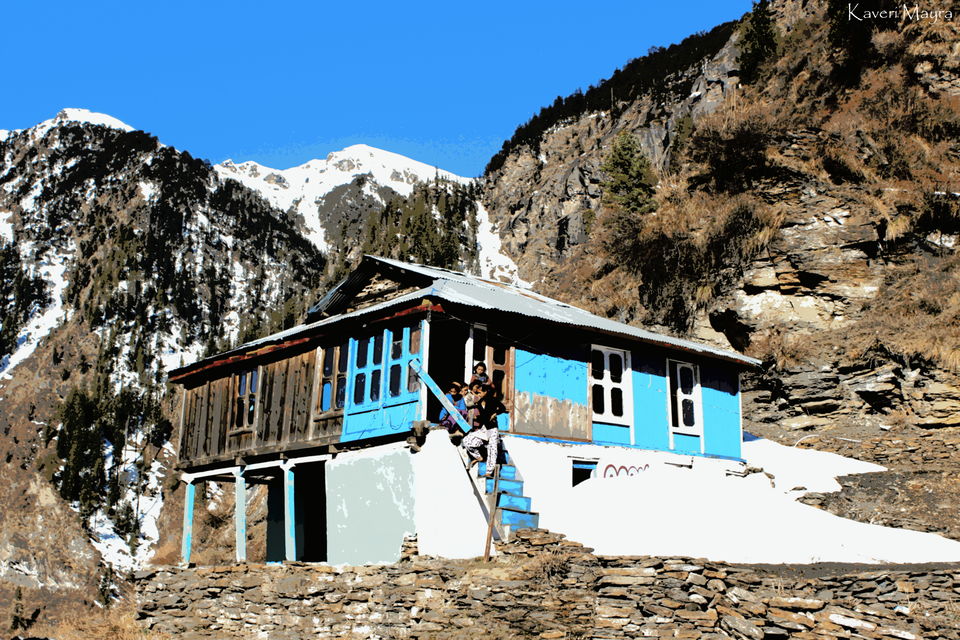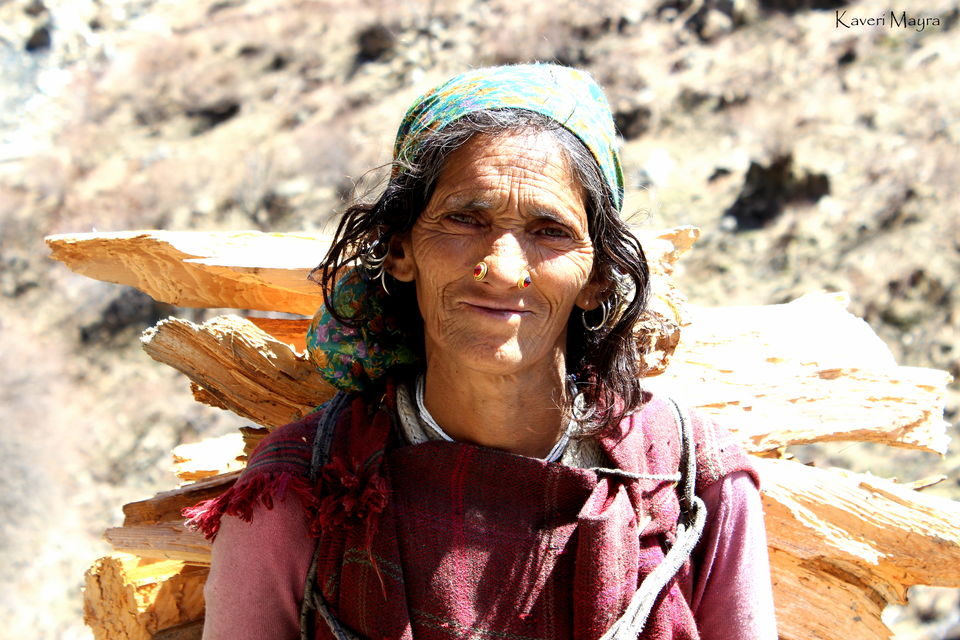 Gate Day 1 - New Delhi to Kasauli
This was my first trip on a bike to the Himalayas, I was piling on no wasn't riding. I had never been to any part of Himachal before. Me and a friend started our journey on bike from New Delhi one morning. The ride was pretty straight forward except some forced changes in route in Panipat due to repairs on flyover (which BTW killed 2 hours). The only tiny bit of hills we climbed was when we decided to take a little detour of around 23 kilometers and spend the night at Kasauli. 
After freshening up we took a walk in and around the hill station. It was nice and cold. We visited an old church and walked around at Mall road. 
Day 2- Kasauli to Jari 
Little did I know what an amazing day I was getting into when we woke up that morning. We started really early and rode all day via Mandi and Bhuntar. The Mountains were Oh! so beautiful. I was glad I wasn't riding. Most of the times I was just looking up. I could not have enjoyed the view this much had I taken a night bus to Jari. One must travel on this route during the day. Its a great ride, one where you remember turns and corners and tunnels and bridges even if you cross it just once. The road condition is good most of the way but gets bad after crossing Bhuntar and up till Jari. Its important- hence- to reach Jari before dark- which we did. The view just keeps getting better and better as you go in. This is Parvati Valley. 
There are many home stays and tiny hotels in Jari. We stayed at the Village Guest House which is Lonely planet recommended too. It was a resort actually, up on the hills, surrounded with peach and apple trees. The view was good and all for 300 rupees a night. The family that runs this place is very charming and food was good too. It felt more like a home stay actually, sitting around bukhari sipping on Ginger Honey Lemon Tea. 
Day 3- Jari to Malana
The view from the window next morning was really good, of snow-peaked mountains lacking any green. I got up early to watch sunrise and took a walk in the neighbourhood, clicked lots of pictures (I had recently acquired a DSLR). We started to Malana after a delicious breakfast of scrambled eggs, beans and ginger-honey-lemon tea  (of course!). The distance from Jari to Malana is 20 kilometers and route is, well lets just call it, scary at some points. The Biker needs to be really confident, experienced and brave. There were some difficult turns where I got down (lost my scarve on the way pushing the bike). We reached the 'Welcome to Malana Village' gate and decided to take the other route to climb up to the village which is an easy trek of 4 kilometers. There is a shop where you can keep your bike for 100 rupees a night and start trekking. Trekking was fun, the village looked amazing from far clung to the snow clad mountains. Yes! There was snow and it was melting so the village was very muddy and frankly the way was extremely dirty and slippery (I need to visit Malana in its greens once at least). We met many villagers on our way up, women mostly- carrying firewood for the month and knitting while going up. They made it look so effortless. Here on wards I started experiencing all the things I read (which makes Malana unique) about Malana.
1. Yes, They don't touch you and keep a distance. 
2. Yes, you are not supposed to touch the temple and many houses and keep to the tracks that you are told to. 
3. Yes, people are very friendly and are interested in your story and in telling their's. They are camera friendly too.
4. Yes, they do not consider themselves a part of the India. A guy under the 'giant pine tree' called me "so you Indians" and also a woman at that hill-top advised me to marry her husband (ha ha) if to become a citizen of Malana (when i expressed an intention to stay longer in future). 
And,
5. Yes, they do come from no where and ask you 'maal chahiye?' I came across children (14-15 years i think) selling maal and really old women too. 
But: 
1. I also saw some people shaking hands with us who do not (may be not publicly but) want to continue the age old tradition of not touching outsiders. 
2. Houses with modern amenities are being built. The stone and mud and wood houses are slowly disappearing. Only a handful left when I visited. 
3. More guest houses (Not just the Dragon Guest House) are coming up. 
4. I saw 'tourists' most of whom just trekked up to the village and left (you know!)
The trek was tiring but amazing, the view from hills and windows, that tiny rooms made of wood (with a cigarette stuck on its roof- i have no idea why), the giant pine tree and people of Malana. I didn't come across any Indians post evening. The food was basic and good but expensive. Room rent is decent, I think we paid 400 or 500 rupees.  Night was equally good- stars, snow and the lights go off frequently (which is good). 
Day 4- Malana to Kasol 
We had planned to take a break from routine early wake ups and long tiring rides and back breaking treks. Watched sunrise from window, climbed up to the giant pine tree, killed time, clicked photos, and then climbed back down from the village. For the love of water, we got down to the Malana river - water was freezing cold (i drank some from the waterfall right next to the village). Spend some time just lying there on that big rock middle of water. 
We started our journey to Kasol with the news of a car accident and four deaths in the next 10 kilometers. So, we just decided to be careful. The way back up till the power house was scary but uneventful. The route from there to Kasol was nice. Our time in Kasol was relaxing, the cafes were very different and it looked like a tiny Israel (not that i know what it looks like but given the population and food and language).
Day 5 and 6- Kasol to Ambala to Delhi 
Longest bike ride which involved taking two wrong turns (one unknowingly and one just to see) which made our ride hell. We started from Kasol very early and reached Ambala very late and tired and decided to spend the night there. The only thing i need to mention is the restaurant of Batra Hotel. Delicious food! You must try everything there. 
Next morning we started late and reached Delhi by afternoon. 
NOW-
Pointers for the Pillon Rider :)
1. Wake up before the rider (if possible) and get almost ready (at least) and call the rider. Almost ready means- free the bathroom. You should give that extra 15 minutes sleep to your friend who'll need to be very cautious on the road. 
2. You need to be as cautious as the rider is on road- believe me its very important. My friend says "the pillion rider and the rider move like one person" and I agree. 
3. Do not suppress your instincts. There were times when I suggested that I get down from bike at certain points to make it easier for my friend on very slippery roads or when I suggested a detour. He listened to most of my suggestions and once or twice that he didn't listened to, well he did regret later. 
4. Discuss the route and know the turns. Remember, there are usually no easy U turns on the hills. Its just one road and if you miss one turn may lead to adding too many extra hours to your trip. This is coming from experience and a lot of body pain. 
                                                                                                           Have a Great Trip!
PS: It is important to follow their way of life in Malana. Culture is an important of part of their life and whether we understand people's ways or not we have no right to hurt them by disrupting order. 
PPS: The pictures featuring me are clicked by my friend Varun Kakde under copyright of Aperture Adventures.