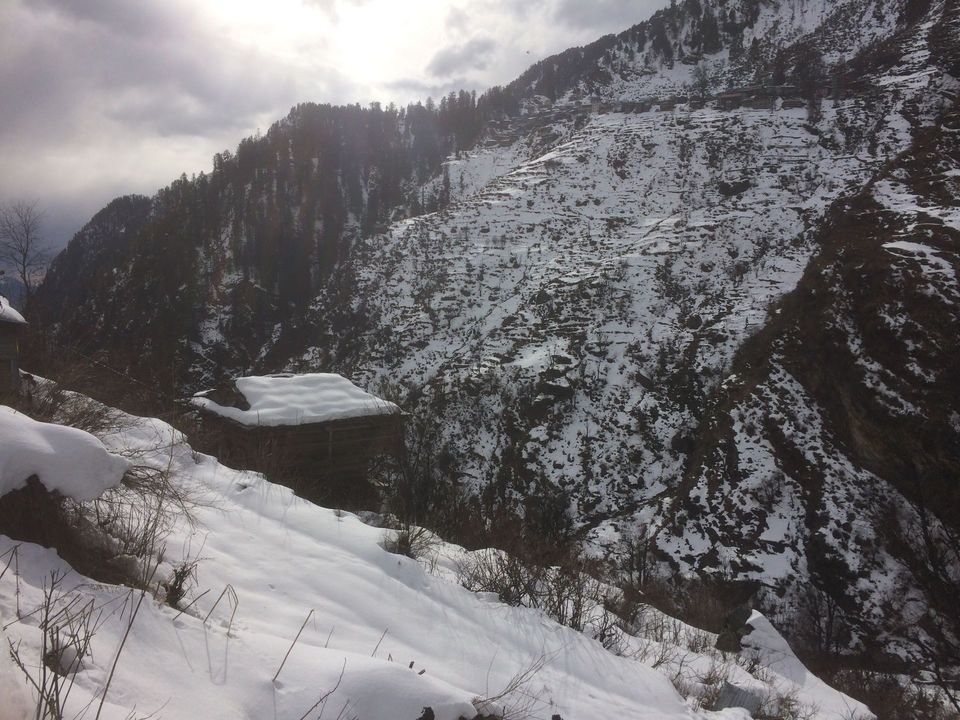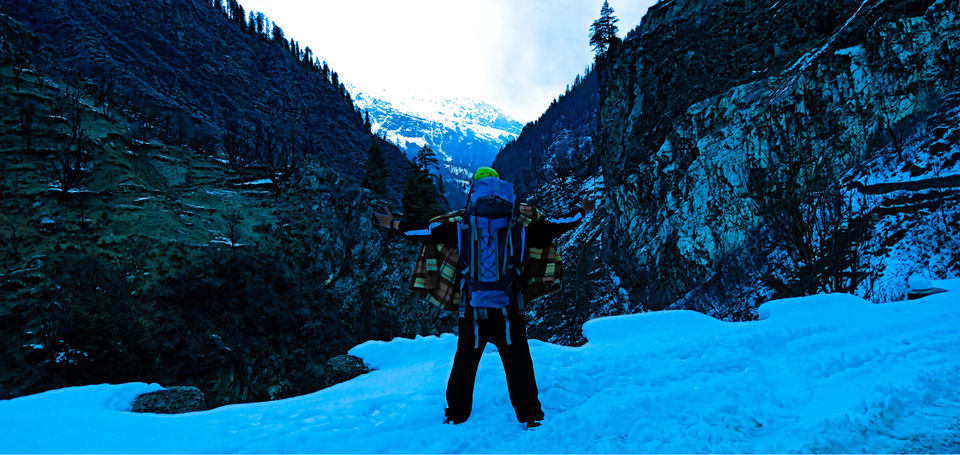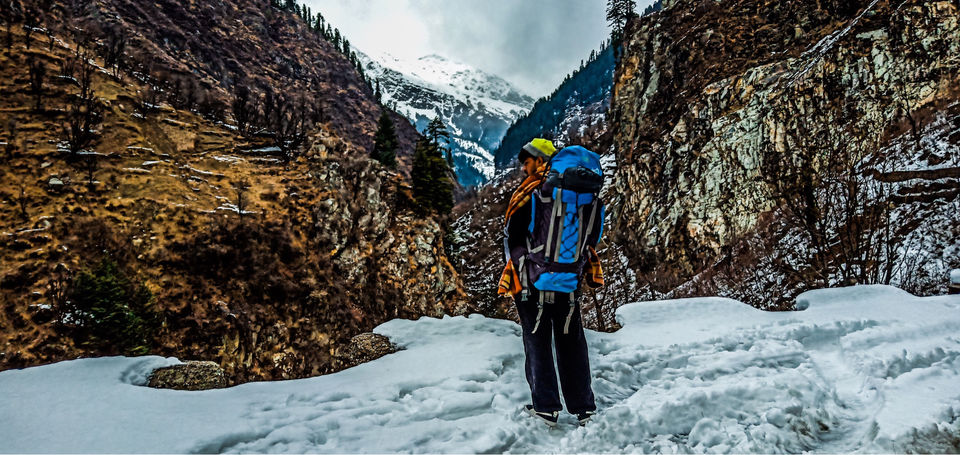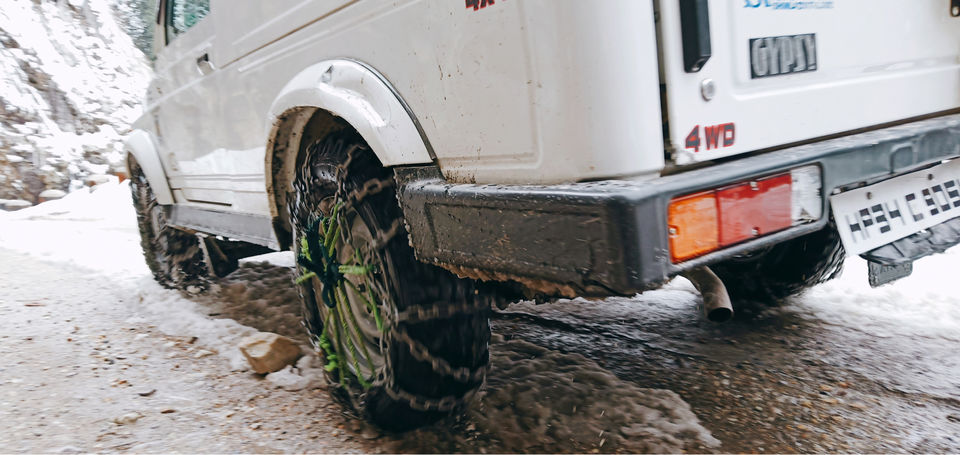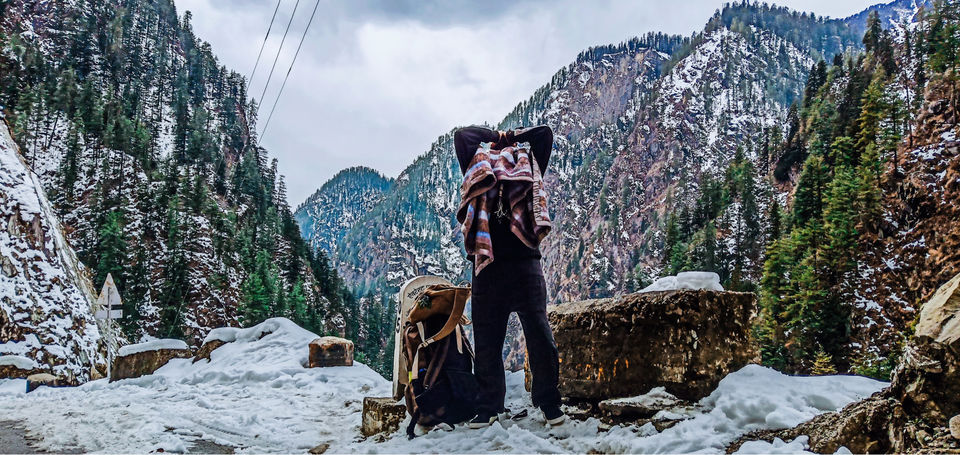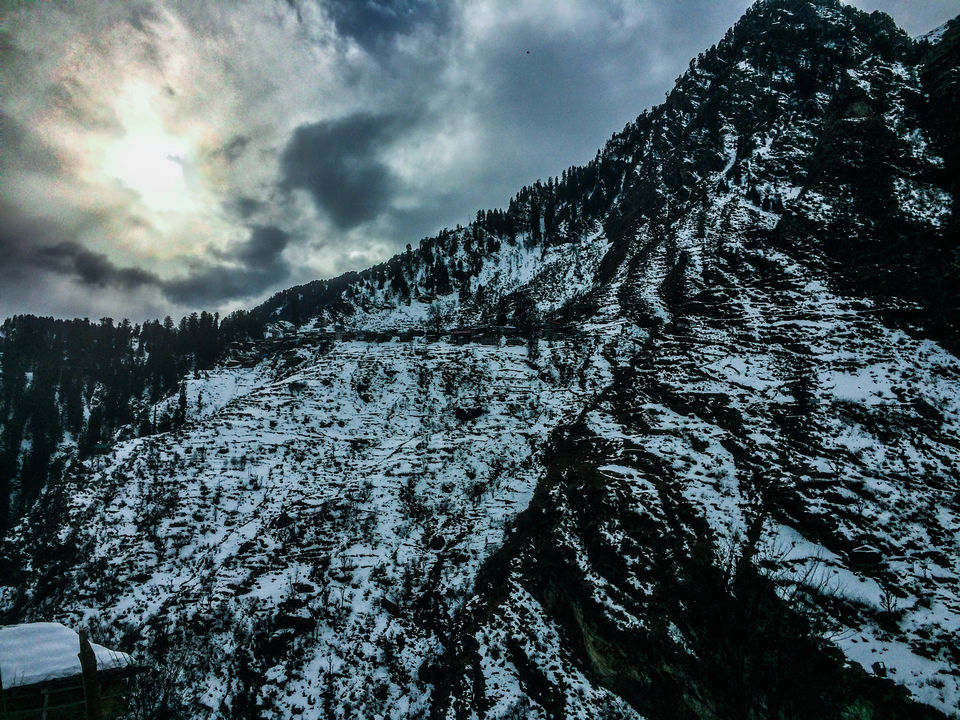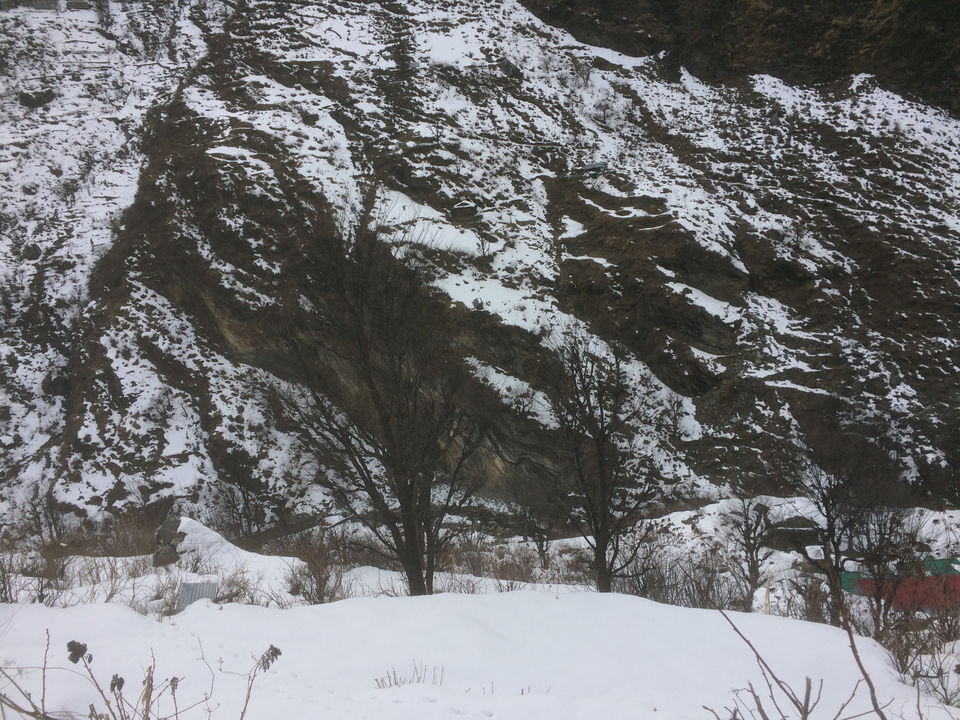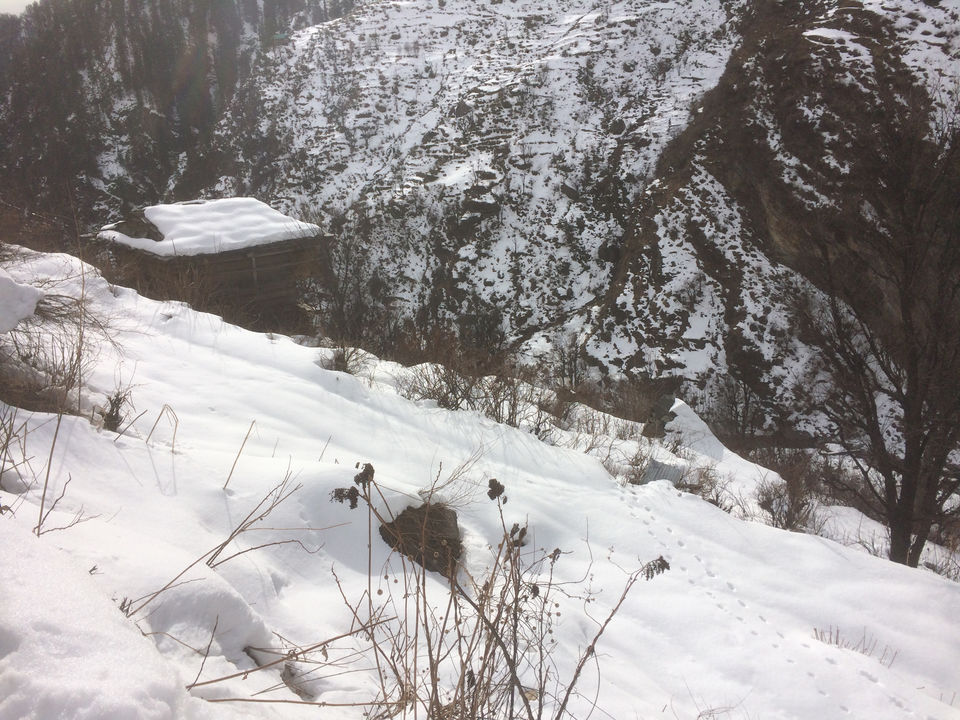 We three guys started our journey from delhi at 5pm. We took a bus from rk ashram marg to bhunter n it took us 9 hrs to reach our destination. From here we had to go malana village. So From bhunter we rushed to hrtc bus stand and board a bus for jari village because theres no direct bus to malana from bhunter bus stand. We had two options either book a taxi which about to cost us 2000-2500rs or take a bus to jari from where we can get taxi or cab at low rates.So we decided to take to bus to jari village which costs us 46rs per person.
It took 1 hr to reach jari from bhunter bus stand.after reaching jari we had some tea n pakodas over there which was so tasty n cheap too. After having our breakfast we rushed to a taxi stand to confirm prices of taxi and gux over there tells us that the cost wud be 700rs a taxi and will drop us midway because of the heavy snowfall it's difficult to reach directly. Hence we rufused to take taxi n started walking towards our destination and we saw some outstanding views or scenery midway. It was mesmerising.
After walking around 1 or 1.5 km, a jeepsy guy crossing us n he stopped asking us where do we wanna go. We told him. He told us he would charge 100 bucks from each person n he will drop us at the point from where we have to walk to reach malana or hire another taxi because of snowfall( I mentioned earlier)
So we boarded the jeep meanwhile we had some conversation with the guy. He shared some amazing things about the mountains that we heard for the first time. After reaching the point, we gave him 300 rs and asked other taxis. We got to know that it was a 2.5kam pathway full of snow that we had to walk coz they were charging 1500rs which was too expensive for us guys.
So we started walking towards our destination with our big bags. And then the view was breathe taking. Every single tree, every mountain,roads was covered by the snow. It was amazingly amazing. Somehow we reached malana village walking and sliding on snow, haha.
This was a all new experience for us and yes sometimes its good to have no plans.just go with the flow and everything will amaze you.
So this was our first day we spent. Tiring, dead but beyond happy.
It was kinda moment I never thought that we going to experience this.
This was our day one.