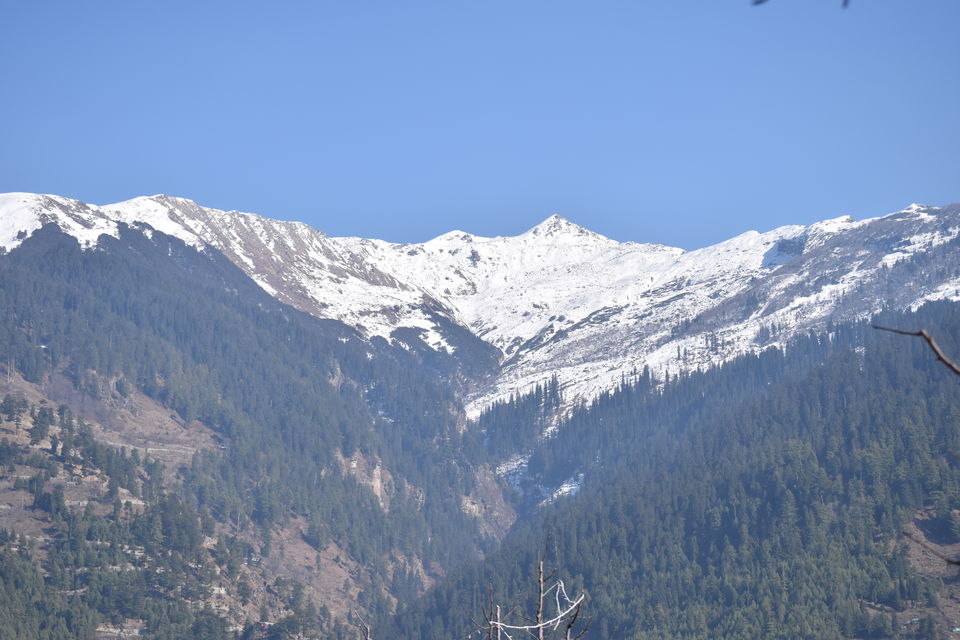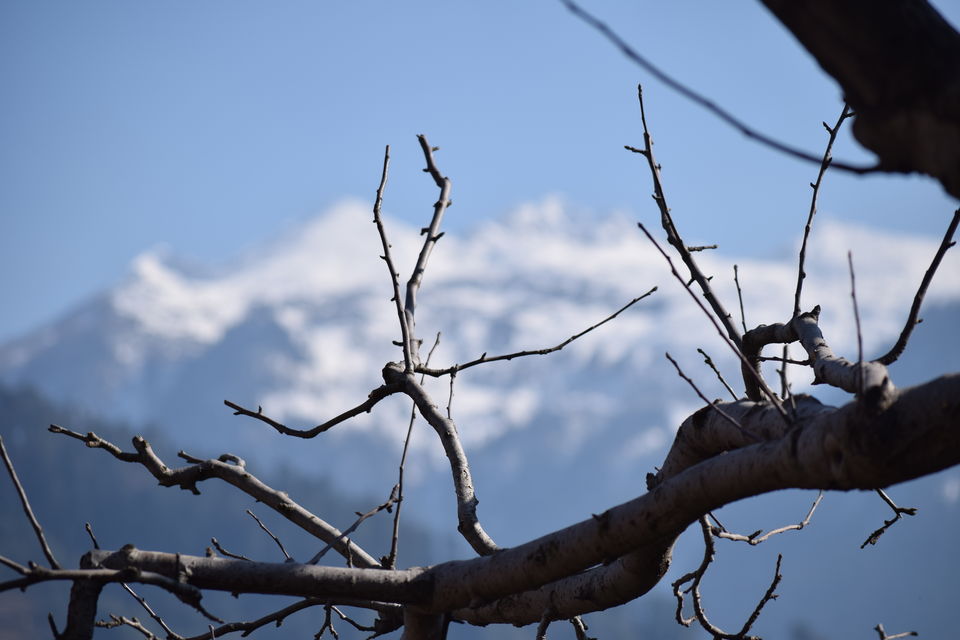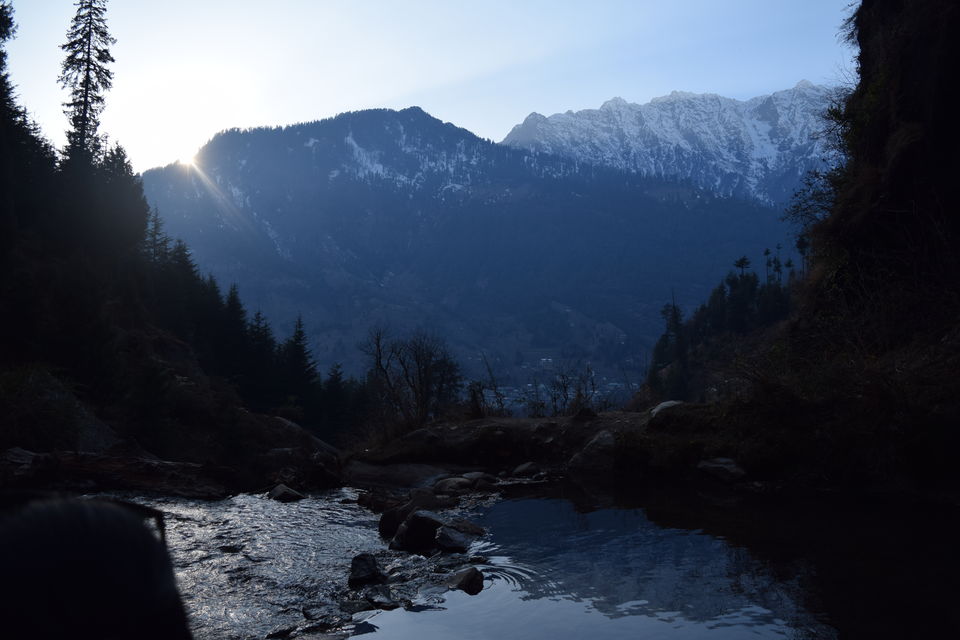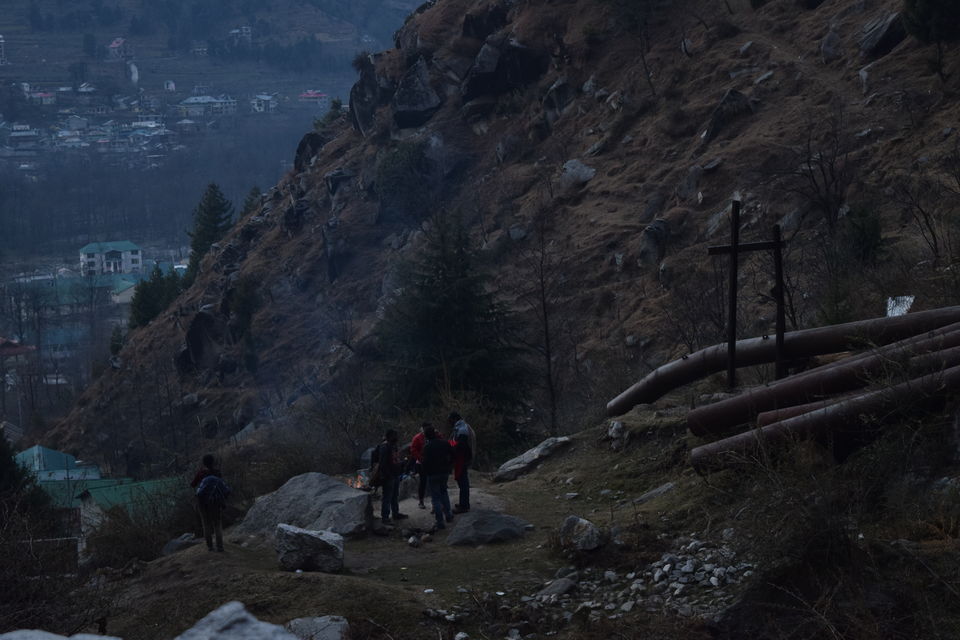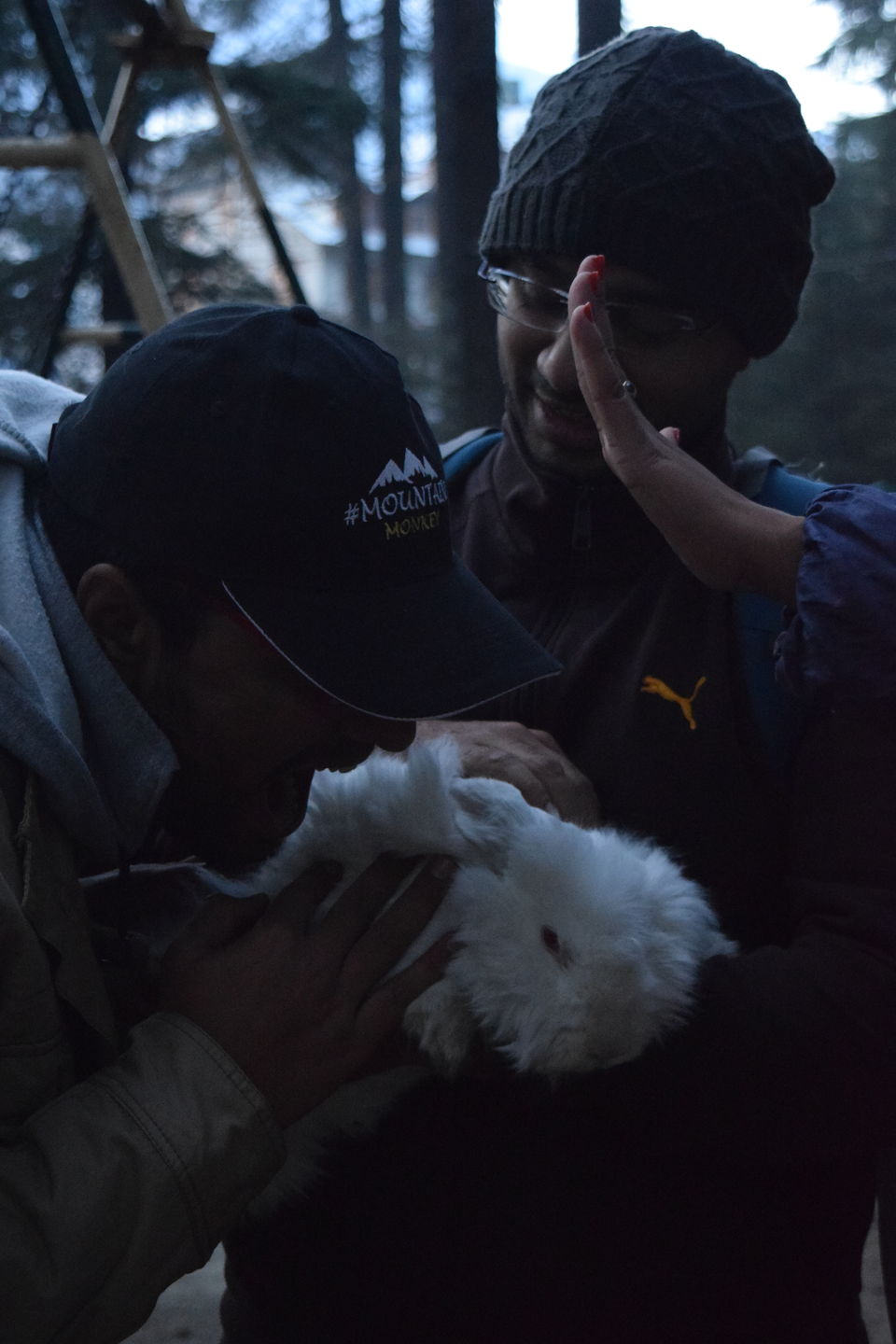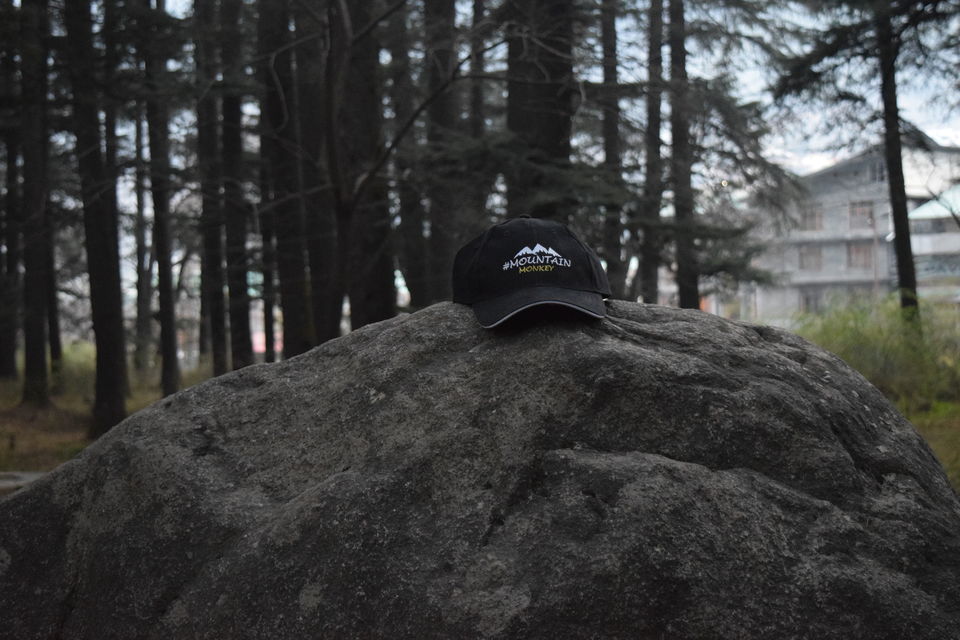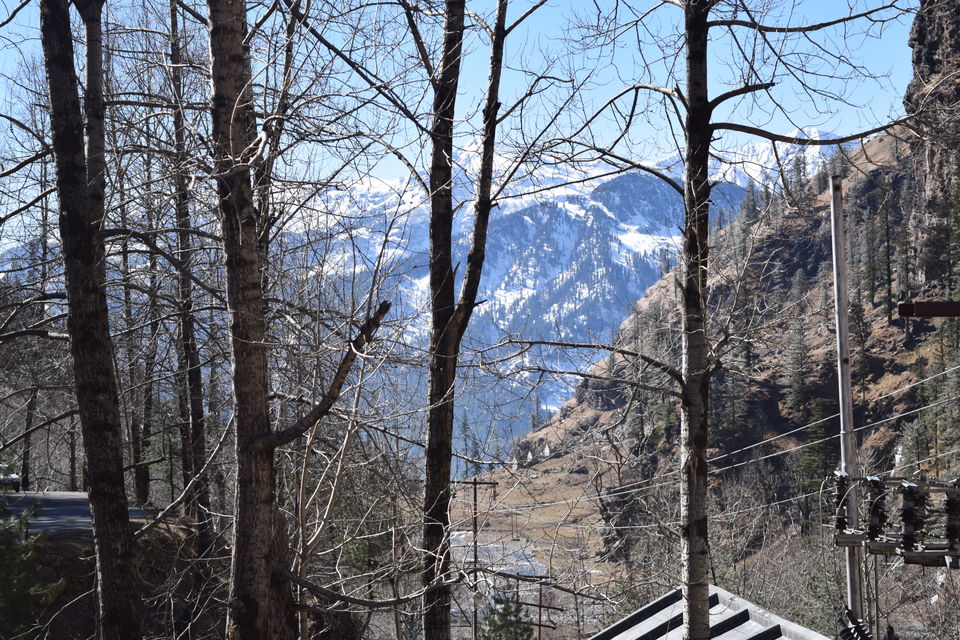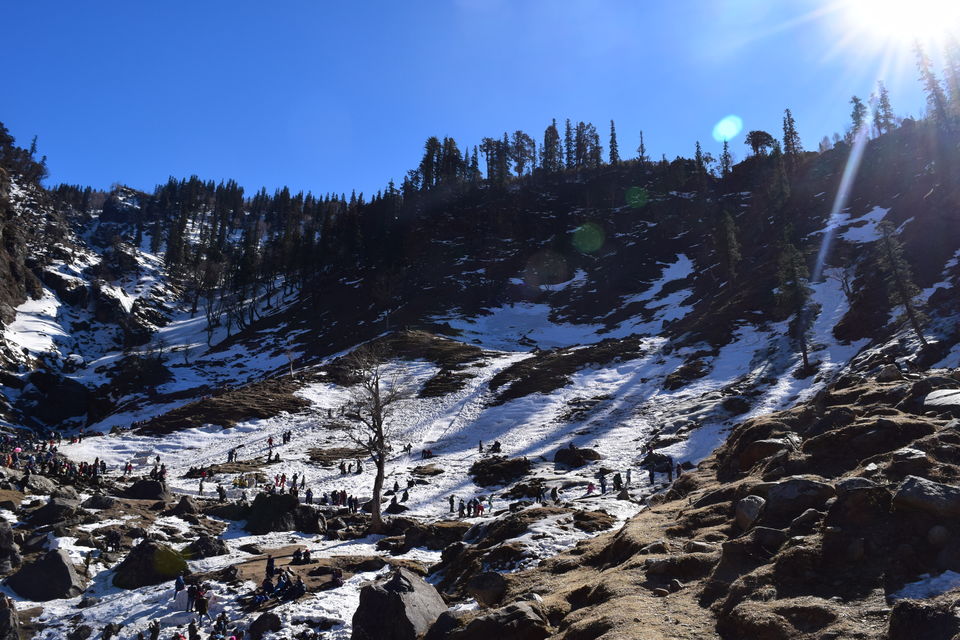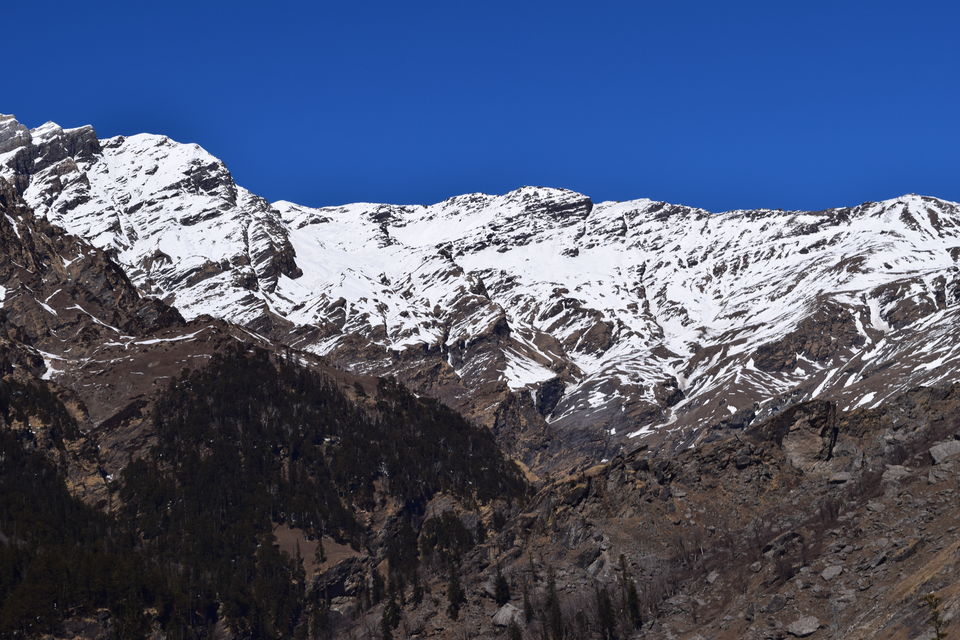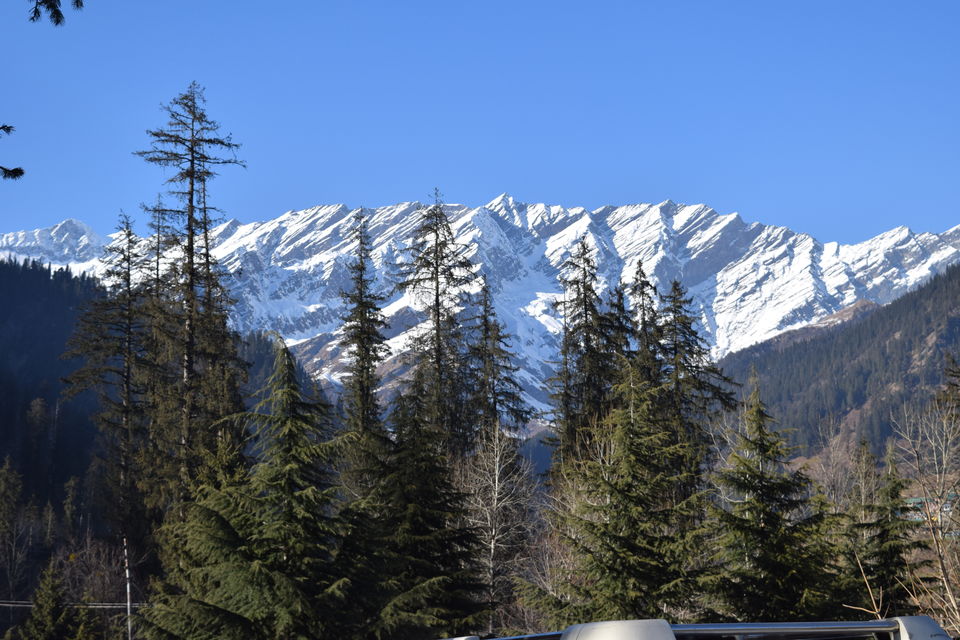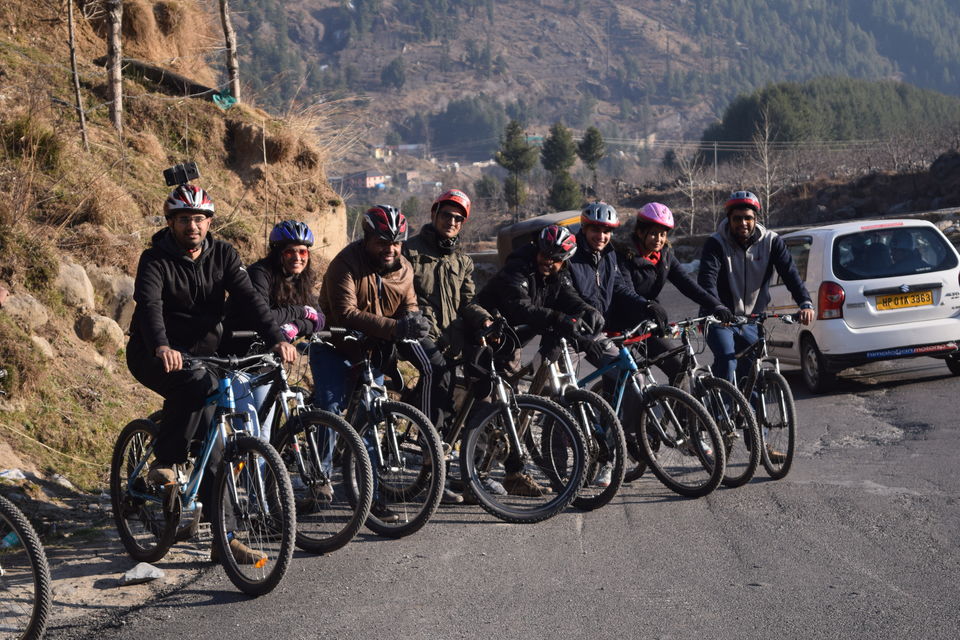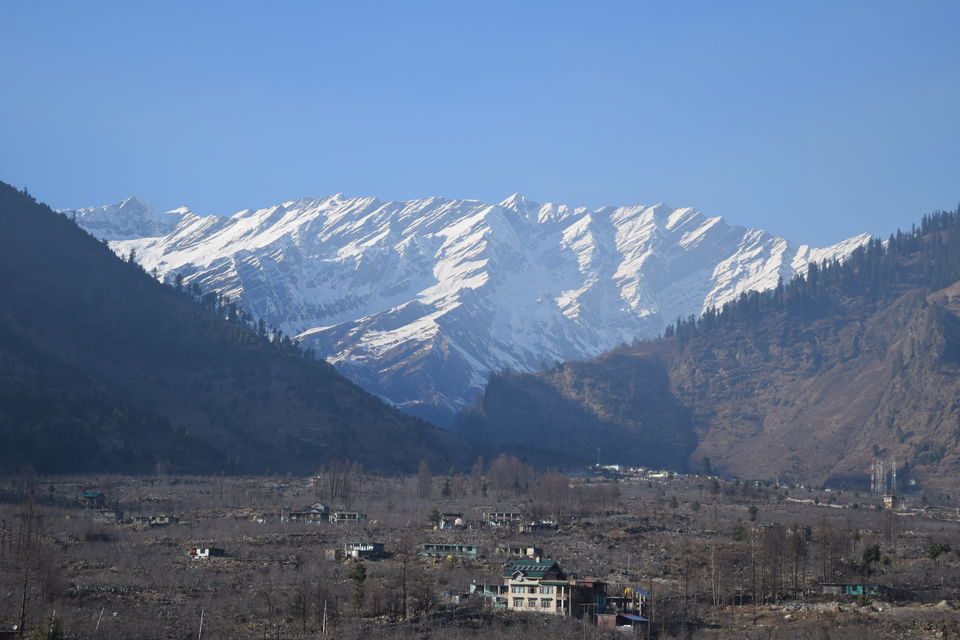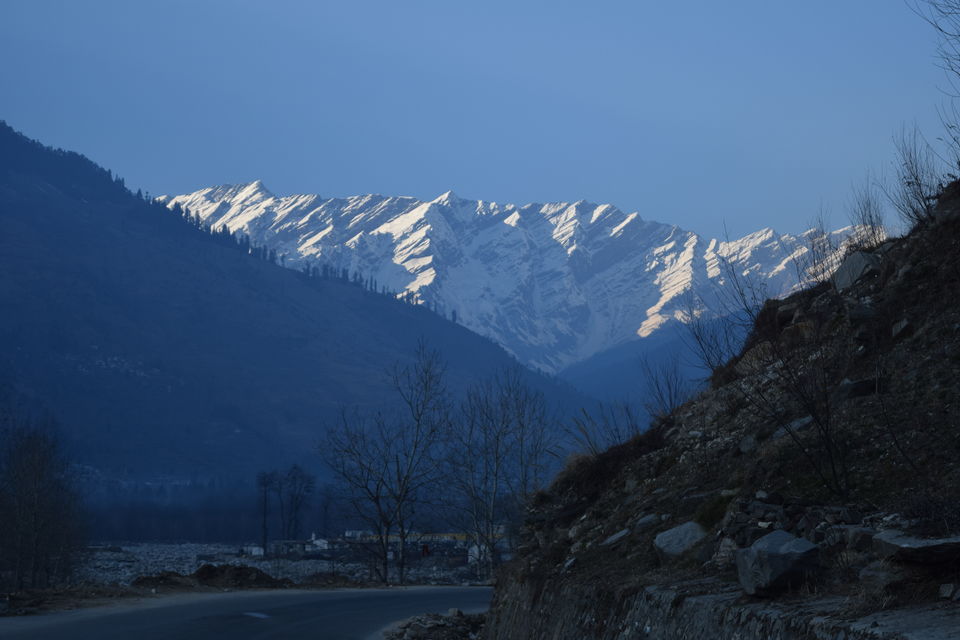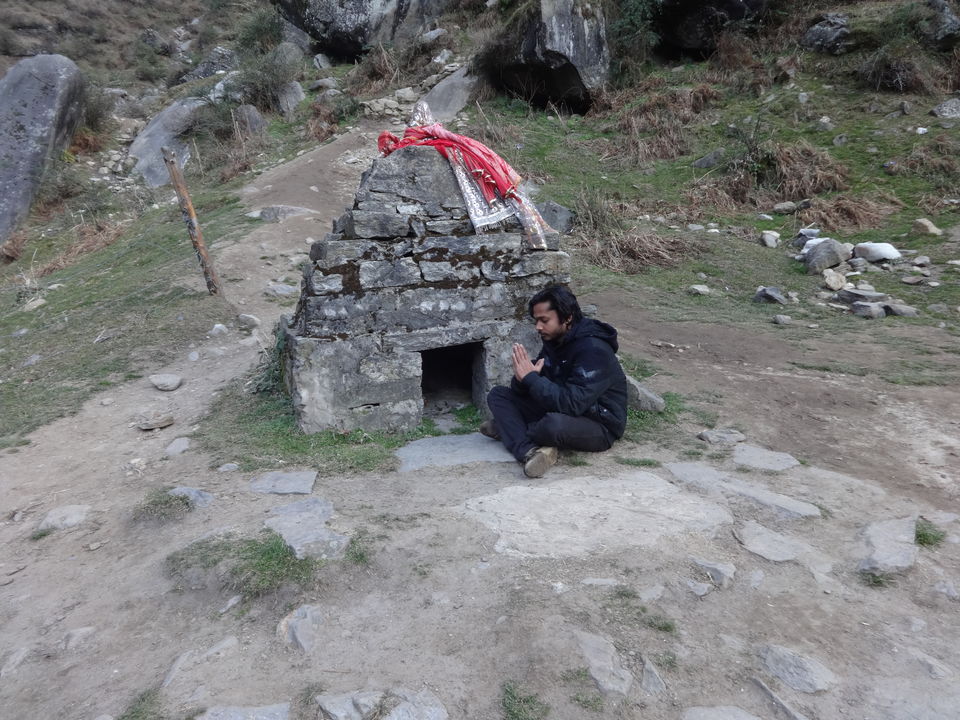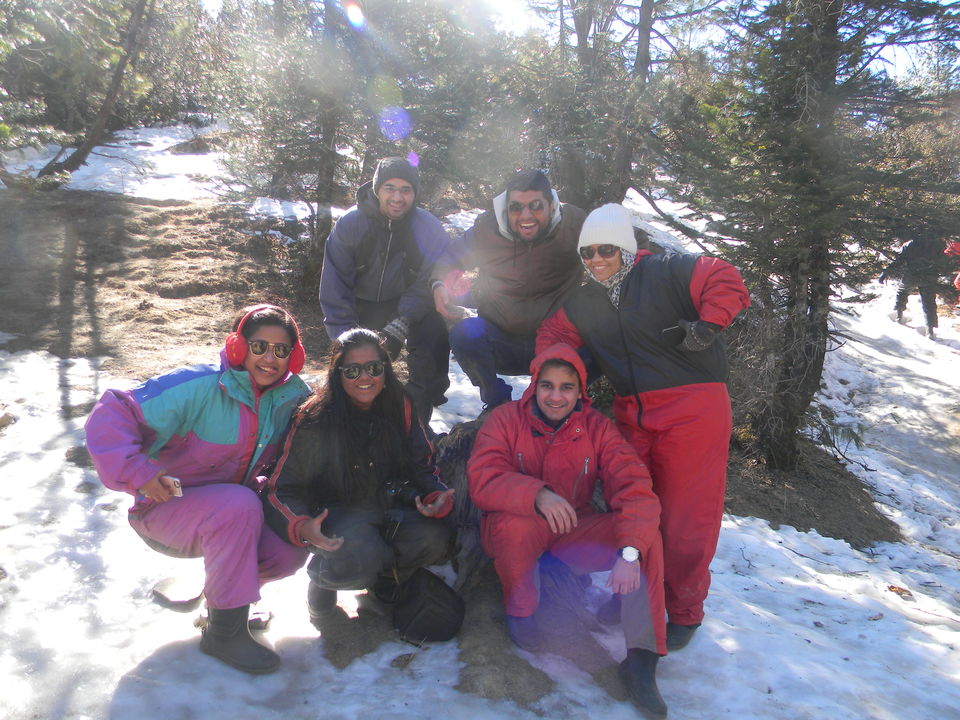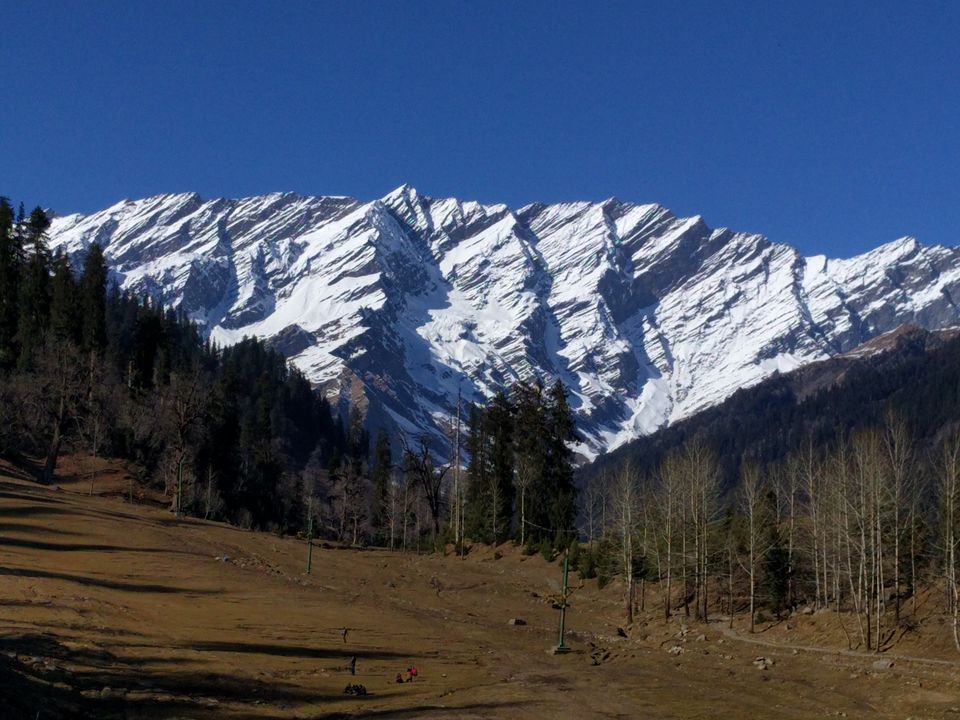 "When the mountains call, you must answer."
I got that call when I was sitting with a friend sipping on a cup of coffee, when we both remembered that 26th January was approaching. Now, if I was a normal person with regular hobbies, I would have said that "Perfect, sleep time". But then I would have not been a monkey from the mountains.
It was decided then that I would take my next adventure to Manali. I have been to Manali many times already and to be honest I don't even like the main Manali areas, its probably because its full of people no matter what time of the year you plan your trip. Perhaps behaving like a typical Indian tourist is what I hate the most.
However, having said that Manali is surrounded by a beautiful mountain range. In fact Manali is actually sandwiched between two very prominent ranges of Himalaya, the Dhauldar Ranges and the Pir-Punjal Ranges. Perhaps its due to this topography that Manali has an amazing weather condition and it has some of the most scenic spots in Himachal Pradesh. If you could get over the "Mall Road" obsession and explore the areas around it then you would be greeted by some really awesome places.
Manali actually plays various roles to various types of tourists; it serves as a base camp to many beautiful treks like Hamta Pass, Chander Taal, Punjal Pass and many more. It also serves as the first stop to the riders heading to Leh & Ladakh and Spiti valley. Not many people know this but this place is also quite popular with the adventure lovers. It is also quite popular amongst the hippies & junkies. Old Manali however is covered with cafes and guest houses that cater for a really specific kind of clientele.
In fact close proximity to Kasol (the Hashish capital of India) helps a lot in attracting the right audience.
Finally last but not the least, its amazingly popular amongst Indian tourists with no agenda. These are those people who have no idea what this place can offer and to be honest they don't care either. These are people who have come to a cold place where they can drink and make noise, litter mountains, play loud music, shop on "Mall Road" and spend their entire vacation around the market area.
This was my fourth trip to Manali and that should tell you how much I like that place despite all its flaws. Honestly, the main town of Manali is completely avoidable. Also, it was the first time I was traveling there in the month of January, which usually is supposed to be the time of constant snowfall in Manali. There was barely any snow and this was the only disappointing part of our trip. Apart from this everything else was perfect.
Lets jump into the introduction of my group, this was my first group that I lead to Manali. To be honest I was a little lost on how to make their experience of Manali unique when every thing in Manali was already so highly commercialised. The answer was to not take them to the commercial places, but rather take them to the places which I have enjoyed over the past visits.
Meet my group – it was made of a professional musician who by the way had the tendency to get lost in the mountains, an owner of digital marketing agency who once drunk could do an amazing bar trick. A universal friend zoned guy (his words not mine). A guy who was not a people's person but became a people's person on this trip; a girl from Hyderabad who reminded me of another girl from Guwahati (Salma, you know what I mean right :P). A software engineer from Lucknow who was part of a music band called LSD (I mean are you freaking serious!). A final year student who cries when she sees beautiful mountains. A lady who was later named 'MOMMA' of the group. My sister (worst idea ever to take her along) and finally the youngest and most darling member of my group a three and a half year old infant (I miss her already) of our momma. None of them would have thought that they would become a family by the end of the trip but that is exactly what happened with them.
Upon reaching Manali, we checked into our luxurious looking wooden cottage in Kaniyal village, away from the hustle and bustle of Manali. It was quite secluded and quite honestly with the best view of the Rohtang pass. It was the kind of spot where we could have sat on the garden swing for a full day and started at the mountain summit right across on the other side.
Now if you open any travel site to look for places to visit in Manali, it will flood your screen with a list of popular places. Jogini Falls will be somewhere in the bottom of that list. I chose that place as our first and only destination of that day. Jogini falls sits on the top of the Jogini Mata Mandir. Story of Jogini Mata is that she likes to stay in peace and tranquility. That would explain the peace and tranquility we felt in the air when we reached the temple. It was a good 500 meter trek from the last motor able road.
Unlike many other water falls which fall prey to the commercialisation, this one has managed to keep its tranquility intact. Personally I am a huge fan of waterfalls, it just calms me down in ways nothing else can. The sound of constant running water has that affect on me. Somehow when you are in that setting, you just don't feel like disturbing that peace. I think one day I would love to go back to Jogini falls and meditate, like proper yoga meditation.
It goes without saying that the water was freezing, I loved the fact that people wanted to go into the water despite the freezing winds. They was my kind of gang!
So there we were in front of a beautiful waterfall surrounded by snow covered mountains, jumping into the ice cold water while taking crazy pictures. Next day was a really exciting day, as this day would be remembered as the day when this mountain monkey led a downhill cycling expedition!
Whoever says that the rush is only there in riding a Bullet in the mountains, I dare them to try riding a cycle without holding the handle on the downhill road. It is next level shit people!
I was actually not sure how much people would like it or appreciate it, however now that we did it I have realised that for a lot of people in the group it was the best thing they had ever done in their lives. There is a thrill in riding a bicycle with gears at the speed of 30km/hour downhill when on one side of the road you have the himalayan mountains and on the other side of the road you have a roaring river flowing. If you dare to spread your hands (only do it if you are an expert cycler, I almost fell) while freezing winds touch your face, you will find the meaning of living on the edge. In those few minutes when you are cycling down the Himalayas, the gravity of life falls on your head. In those few minutes, you don't want to go back to your mundane life. You want to spend the rest of your life In those few moments. If you have yet not lived those few minutes of cycling then please go, take a break and do it. Life is too short for you to not take a break for that feeling. My favourite moment of the trip is when one of the group members stopped right next to me on his cycle and calmly inhaled the chilly air and then nodded his head to say "this is the best thing I have ever done".
Nights in Manali were especially amazing for two reasons; First, it was a full moon (I am a sucker for full moons). The blue moonlight on the snow capped mountains made that entire scene so magical. Our bodies welcomed the bonfire, saving us from bone chilling winds. Secondly, we had the privilege of having the company of a music band with us. LSD – this was the name of their band. They just added the spice to the night. We kept singing horribly on their acoustic guitars, made countless recordings of the stupid dance moves and then when our bodies could not stay awake we slept. So the moon was the cake, the bonfire was the icing and LSD were the cherry on top! Now that was the perfect recipe for a fun night.
Finally on the last day of the trip I chose to take my group to a mystical temple called Bijali Mahadev. This temple has a very interesting story. Its said that this temple has a spear on the temple's top which receives lighting every year and as a result the Shivling in the temple gets shattered in hundreds of pieces. The priests of the temple then rebuilds that Shivling with butter and this entire exercise is repeated every year. I can't say anything about the mythological beliefs about this place, however that place is mystical. The surroundings of that temple are just extraordinary. First of all its not accessible by road, you need to trek for a hour and a half to reach the top of the mountain where this remote temple is located. However once you reach the summit, you are greeted with a full 180 degree view of the Himalayan ranges. When we reached the top the university student started to cry, I got so scared and I asked her "Behan, what happened?". She described it as well as she could by saying "its that feeling of when you look at the mountain and you can't stop crying.".
I looked at her and smiled, she was feeling what every wanderer feels at some point in her life.
Mountains have their own way of dealing with life, they teach you humility. When the wind slaps you accross your face on the summit of the mountain that you just trekked, you get the answers you were looking for.
I don't know if you have ever trekked in your life but if you are someone who has yet to climb a mountain, then my dear lazy friend you are yet to live your life.
Take a break, ask for leaves, make mistakes, roam the world because life is too short not to… Monkey over and out.
Frequent Searches Leading To This Page:-
rishikesh manali trip, manali travel guide, manali trip package, delhi to manali trip cost, cheap manali tour packages, manali tour package for couple from delhi