"I stood there, yet again, on that Manikaran bridge but this time with a different kind of glow on my face and also a different kind of ache in my heart.
I knew precisely in that moment that I had finally found the answer that I'd desperately come looking for."
Last May, I packed my bags and geared for yet another solo trip but with an entirely different objective. This trip was borne out of unrest and hopelessness and confusion. I needed clarity, and what better way to get it than to go on a trip? Right?
Mountains and specifically Himachal has always been my saviour, and something had told me that it would untangle the knots of my soul this time too.
So after some thought, I had zeroed in on Parvati Valley and had gone ahead and booked my tickets to Bhuntar.
I remember how it had been just three days since I'd arrived to Parvati Valley and I was not having a good time. The mountains were failing to cast their magic on me and this was a first. For the first time on a trip, I wasn't eager to explore every hidden nook and corner.
I had spent the night before in Tosh which is an hour's hike away from Barshaini. I spent a night there and it looked beautiful but, didn't feel beautiful at all. I remember looking at millions of stars, bright and shimmering; and not feeling moved by it.
On my way back to Barshaini, I told a fellow traveler that I'd be cutting this trip short. I had come for 15 days but here I was, ready to leave in mere three days. The immense pain and restlessness I felt was making me want to run away.
I was ready to leave, but I had gone there with some questions this time. Questions, answers to which, I had failed to find in the city. I decided to stay for a few more days in hopes that something, those mountains, those pine trees, parvati flowing by or maybe those million stars; something would sort me, fix me, solve me.
But it wasn't the case, at first at least. I felt numb.
From Barshaini, I decided to go to Manikaran and spend a few days there in solitude. Local buses regularly ply between Barshaini and Manikaran. I had boarded one of those and had reached Manikaran in the evening.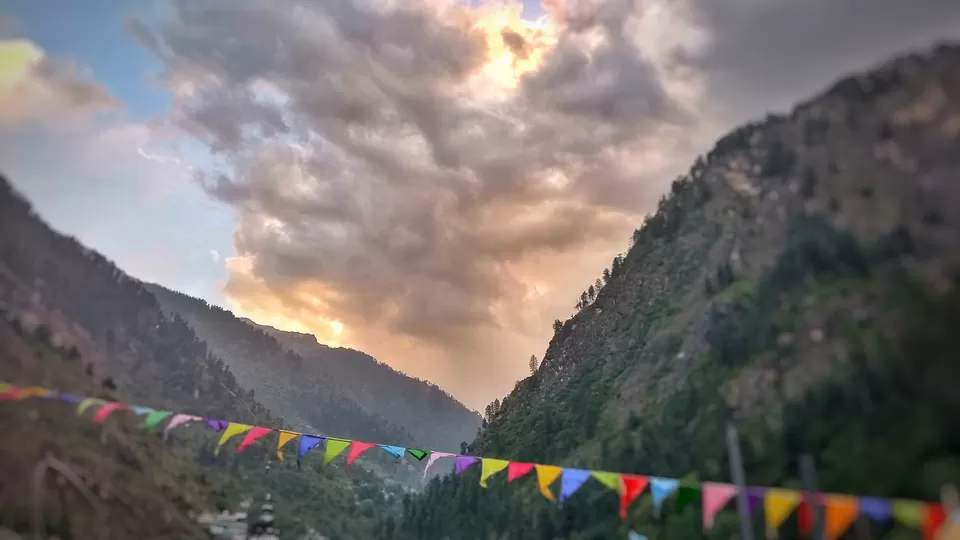 On my first night in Manikaran, I had gone to the Manikaran Sahib Gurdwara. I had langar (free meal served in gurdwaras) there and then tea. I slowly walked back to my hotel room after that, trying to hold my tears back. I remember having felt painfully lost.
The good thing though was that for the first time since I'd arrived in Himachal, I felt something. I wasn't numb anymore.
I barely knew then, that the Manikaran Sahib Gurdwara and writing would be the two things to pull me through the next few day.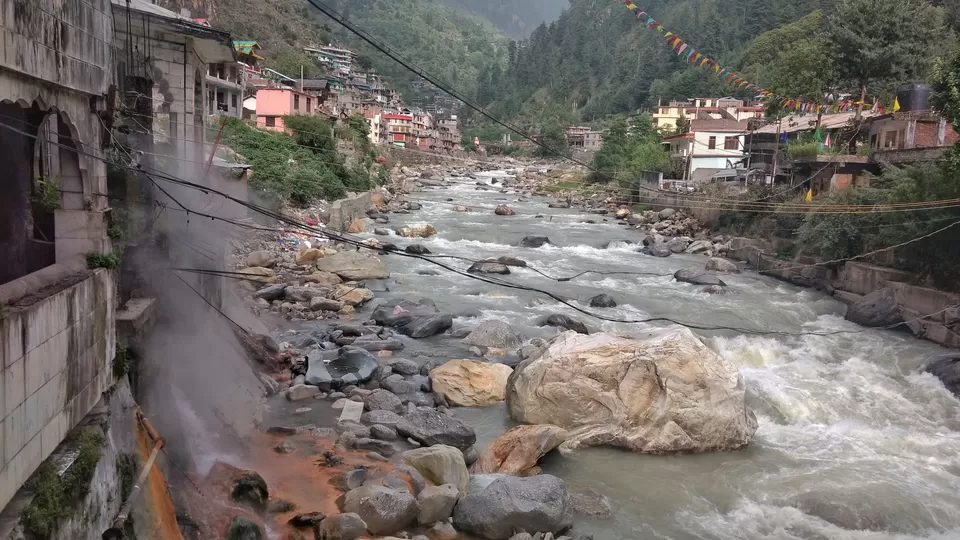 The second day in Manikaran was surreal to say the least.
I was looking forward to bathing in the natural hot water stream that Manikaran offers. It is medicinal and is known to have healing properties. But the reason I was looking forward to it was mostly connected to the spiritual beliefs that are attached to this holy water.
The water is boiling hot and thus is stored in a pool to make it suitable for bathing. I sat on the edge of the pool, feet dangling inside.
It really was hot! It seemed like it would burn my skin. I was scared to go all in.
A lady who was inside the pool lent me her hand and coaxed me to come inside. She seemed so soft and motherly, that it warmed my heart. I climbed down the pool, still holding her hand.
She closed her eyes and stood there mumbling a prayer, while she held my hand. I know she wasn't exactly praying for me, she was praying because she was standing in water that is considered holy. But it was almost like she had prayed for me.
For when I got out of that water, it felt like something had washed my soul.
I felt an unreal sense of calm. I don't know if it was the hot water bath or her praying or both but something had shifted in those few moments. I was more grounded. More mindful.
"There are burdens on my shoulders,
there's grief in my veins.
But I'm still standing,
I'm what remains."
After the bath, I had had langar at the gurdwara. And while I was having tea, I kept thinking how I didn't have the strength to do much. And well, I wasn't doing much. I would just bath, have food, sit at the gurdwara, write a little, while I watched the day fold in itself. I felt like my world had fallen apart. I felt like there was nothing left. And that's when I wrote the aforementioned four lines, having my tea.
Manikaran was shifting something inside of me, with one kind blessing at a time.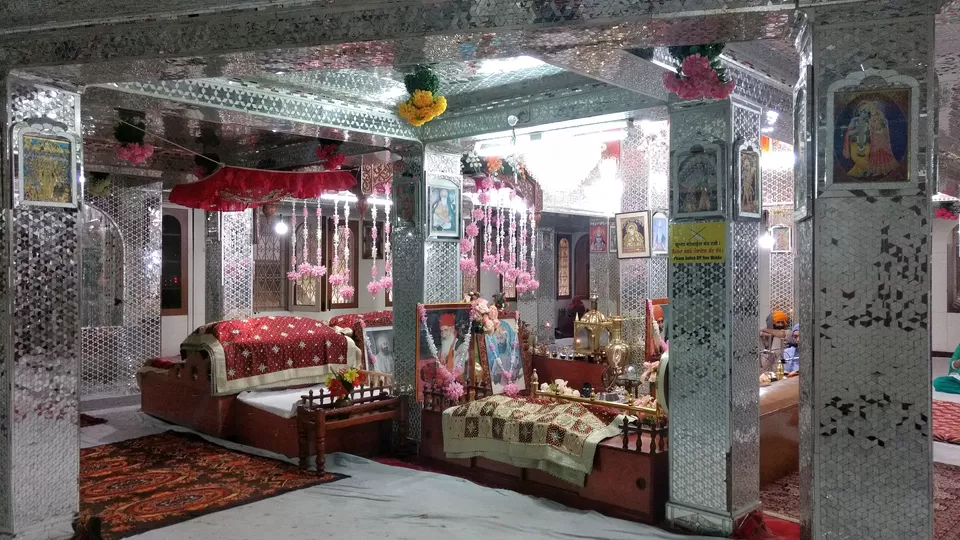 After having tea, I went inside the gurdwara to pay my respects.
I went inside paid my respects, took prasad (sheera) and then sat in a corner. The quantity of the prasad they give is very little, probably because of the huge crowd that comes there.
"I have nowhere to go.
Should I stay?
Should I stay?"
I sat there in a corner; quiet and still. Not having the willingness or energy to even move. I sat there for over an hour. It was strange because generally while I'm on a trip, I'm constantly on the move. Because there's always so much to explore. And here I was, not wanting to even move.
When I got up to leave, the gurdwara priest who was giving everyone prasad called me. I went there. He smiled his warmest smile at me and gave me a lot of prasad while he nodded at me in a very comforting manner.
This unexpected kindness and the realization that my pain was so visible made me cry. I left the gurdwara premises, sobbing, feeling more lost than ever.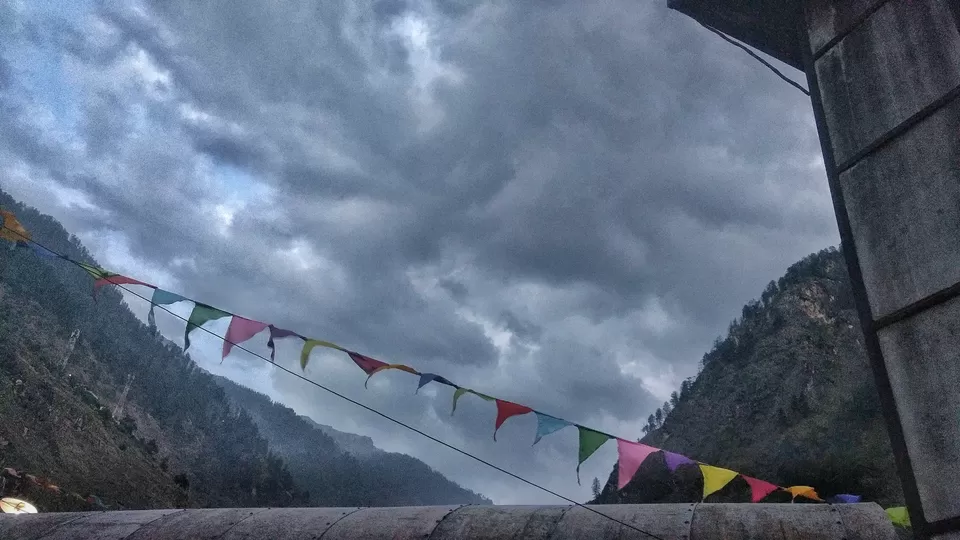 I came to my hotel room and took a nap and then left for a stroll in the evening. I roamed around the streets and then went and sat near the gurdwara bridge. The sound of the stream was calming. I remember letting myself feel all the pain in its entirety.
I sat there, writing. And thinking, whether the answer I was looking for was writing itself. Because in the past two days, it had been a constant source of strength.
I went and had langar and filled my water bottle from the tap in the gurdwara, like I had been doing for the past two days. It had become a ritual. A ritual which seemed to calm my nerves.
The next day was supposed to be my last day in Manikaran. Since I'd arrived in Manikaran, I was having all my meals at the gurdwara and was also spending most of my time there.
I woke up and headed to the gurdwara on the last day as well. I repeated all the things that I'd been doing since the past two days. From having a hot water bath to paying my respects in the gurdwara.
I'd been standing there, on that Gurdwara bridge, for the past 45 minutes or so. Each act, including this, seemed like a feeble attempt to say my goodbye to the place.
A day ago, I'd spent a couple hours sitting there, trying to make sense of the pain while letting it stay, without bothering it. I had sat shattering; the noise of each piece of me falling to the ground, clearly audible. I sat, not moving; quiet, still.
The pain spoke. And I listened to it, calmly, trying to understand it and accept it and honour it.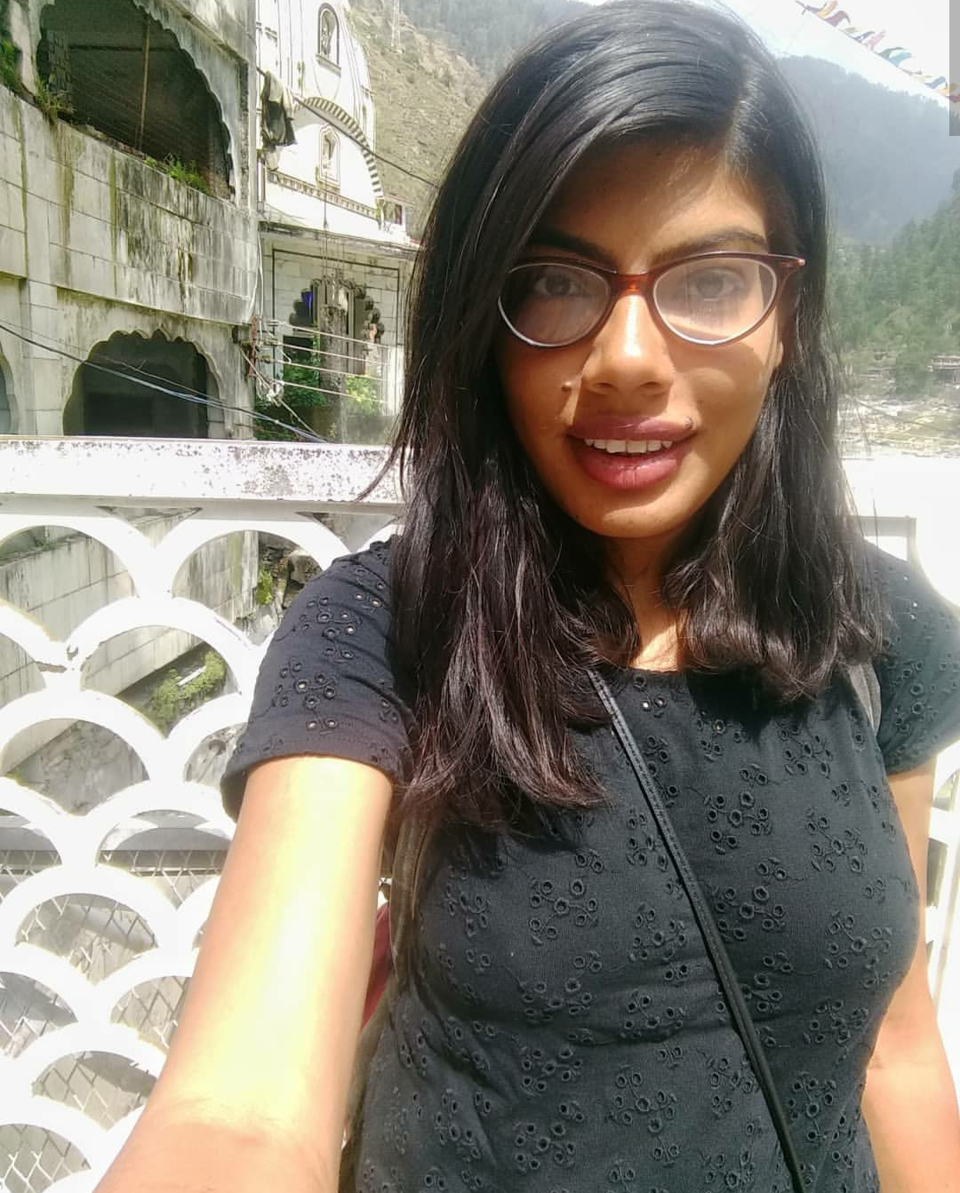 I stood there this time, with a different glow on my face and also a different kind of ache in my heart. I let myself feel all of it, while I stood and it washed over me. This time, in gentle waves.
I wasn't hurting anymore. Or maybe I somewhat was, but this pain was mostly of separation not of hopelessness and unrest.
"And in stillness,
you wait, (no, be)
and the answer comes rushing to you.
This new finding washes over you
and
you dare to breathe life again.
Living is still difficult;
but right now you're breathing easy,
right now you're breathing easy."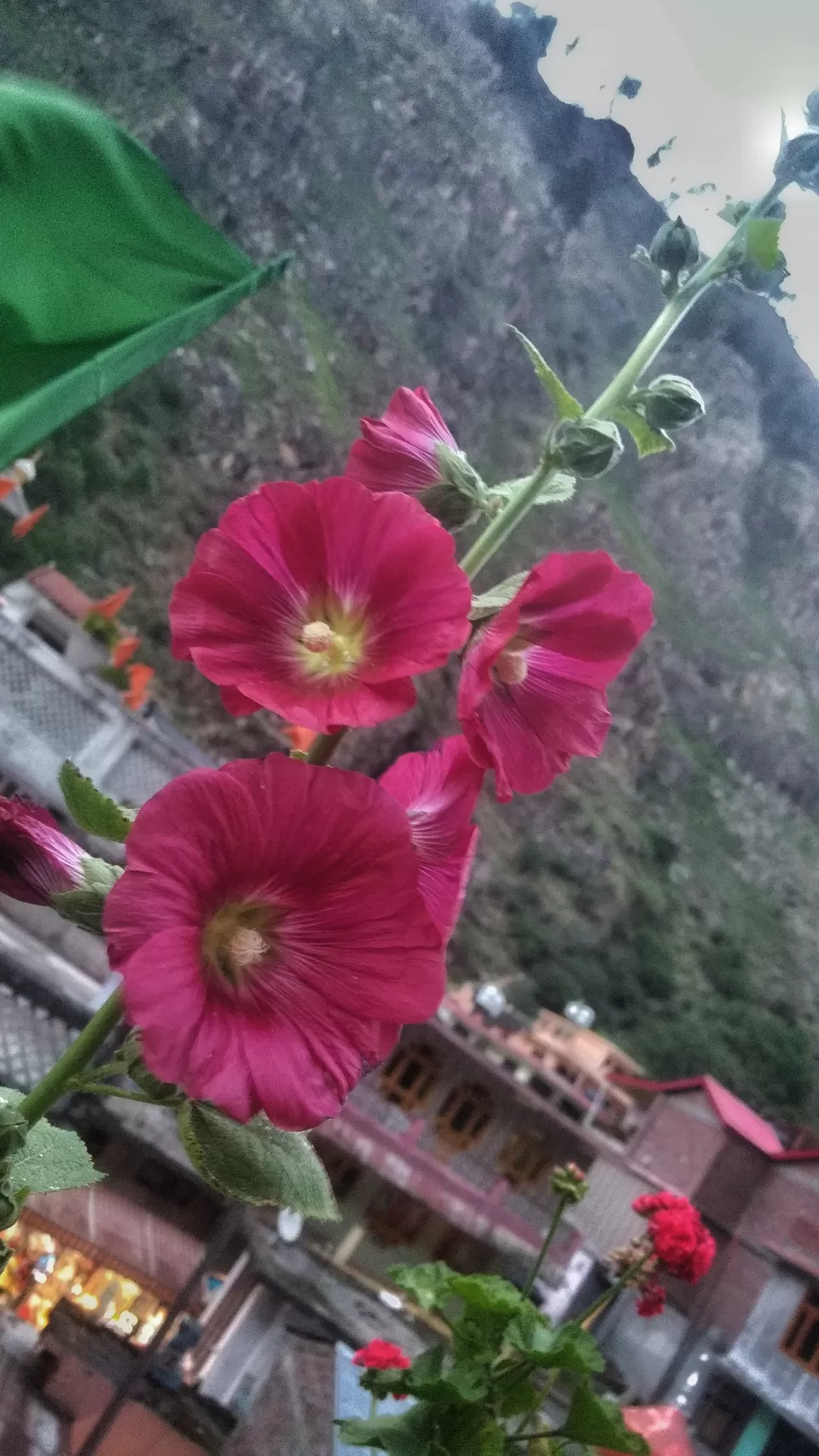 I realized in that moment that I'd finally found my answer. I remember feeling fragile and soft yet I also felt strength finding it's way through my veins, probably attempting to make a home inside me.
My hands had felt so empty and ironically my heart had seemed to be brimming, of love and pain. The existence of this pain was enveloped in an uncanny acceptance. I no more saw it as bad, I just saw it and took it all in.
The overwhelming pain and unrest that I had felt the past few days was still somewhat there, only I had accepted it now.
I hadn't found an exact answer but I had found an answer, nonetheless. This acceptance was the answer to the chaos inside of me.
You see, the most magical things that have happened to me have not been things but places I've gone to, and people I've stumbled upon at those places.
I couldn't help but think how Himachal had saved me, yet again. How travel would always be the answer to all my problems and confusions.
With this reignited love for Himachal and new found love for Manikaran, I finally left Manikaran but never truly left it.