Kheerganga is one of the beautiful and fun trek option for trekking and adventure seekers. It comes under Kullu district. Beautiful Parvati valley (river) follows the way to Kheerganga. Since it was rainy reason, we were bit unsure that heavey rain might affect our trekking but we were lucky that when it had to rain and not to rain, it happened according to our plan only. It was one the best catch of our journey.
Our journey started from Chandigarh, took bus from sector 43 ( Chd bustand ). One can also catch buses from Delhi. Lots of private and Himachal travel buses also available like himsuta. We travelled from Himsuta around 10 pm. It was a journey of 8 hours. Reached 6 am in the morning to Bhuntar. It's a village in Kullu. So take bus from your place till Bhuntar.
As we reached Bhuntar ( small village ), we then took Trex or taxi till Barshaini. Buses also run from there so you can go by Bhuntar bustand also. In between the journey , Manikaran will come which is again a small town in Kullu. We stopped there for a while and went around. There is a beautiful bridge over Parvati river. You can buy local stuff and can administer beautiful temple over there. After leaving from manikaran, we reached Barshaini. The driver took around 300 per person fare. You can save money by travelling by bus also. But I would recommend to travel by taxi or sharing taxi since the driver also works like a local guide. He will be a help actually. Try that. I would recommend you to buy stuff from Barshaini since it has got some shops, restraunts and wine shop also. Further you may get stuff , but not the wine shop and general stuff. After dropping down at Barshaini, One way goes to tosh valley from left , you can search separately for that , it's a different amazing trekking option. We went down and took path towards Kalga village. It's a small trek from barshani to Kalga. You will cross a bridge and beautiful river, amazing scenes you would see. You can ask the locals and signs are also there to reach Kalga village since it's near to Kheerganga starting point. Although two more villages are there naming Tulga and pulga and stays are also available there. But go for Kalga. Beautiful village with lots of culture as you can see in the photos. When it comes to stay in this village, rooms are very cheap . Might vary from 400 RS to 1000. And rooms are normal just for the stay sake but are good. Worth staying. We stayed there for the day. Note ; Local stuff like weed etc, the hotel person might arrange it for you if u ask any. Smoking is normal here , even the villagers are normal with it. You will see everyone smoking here. So yeah be confirm with the fact that it can be a great family trip also. Just avoid smoking part , rest it's beautiful as heaven.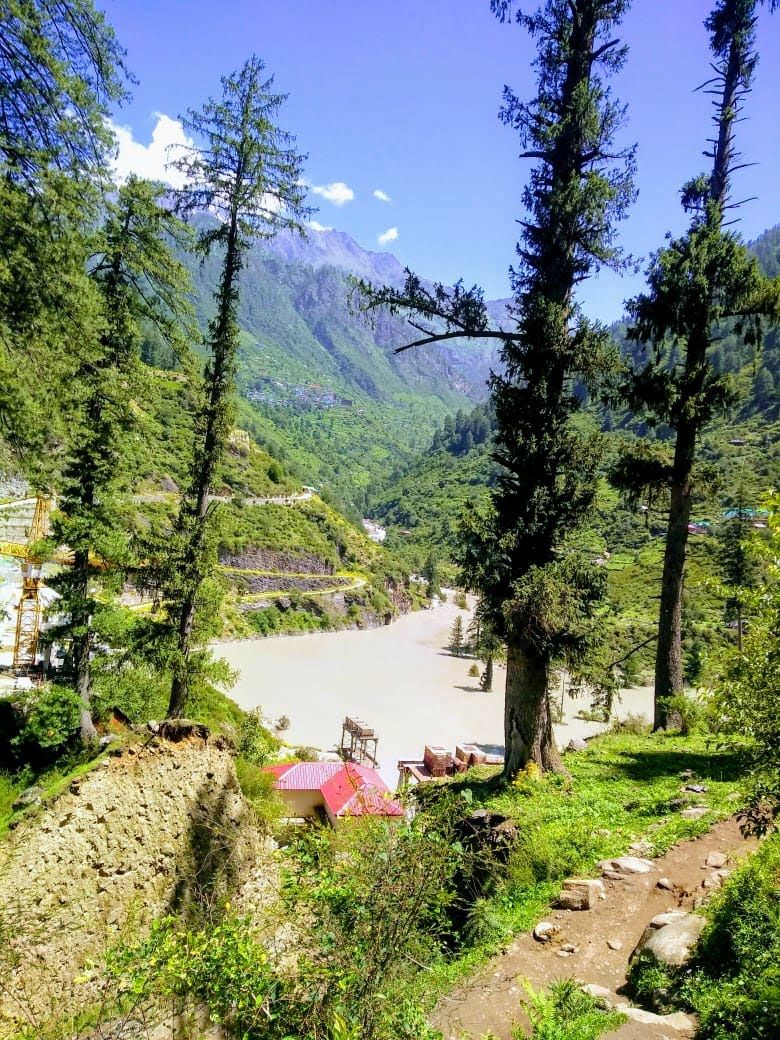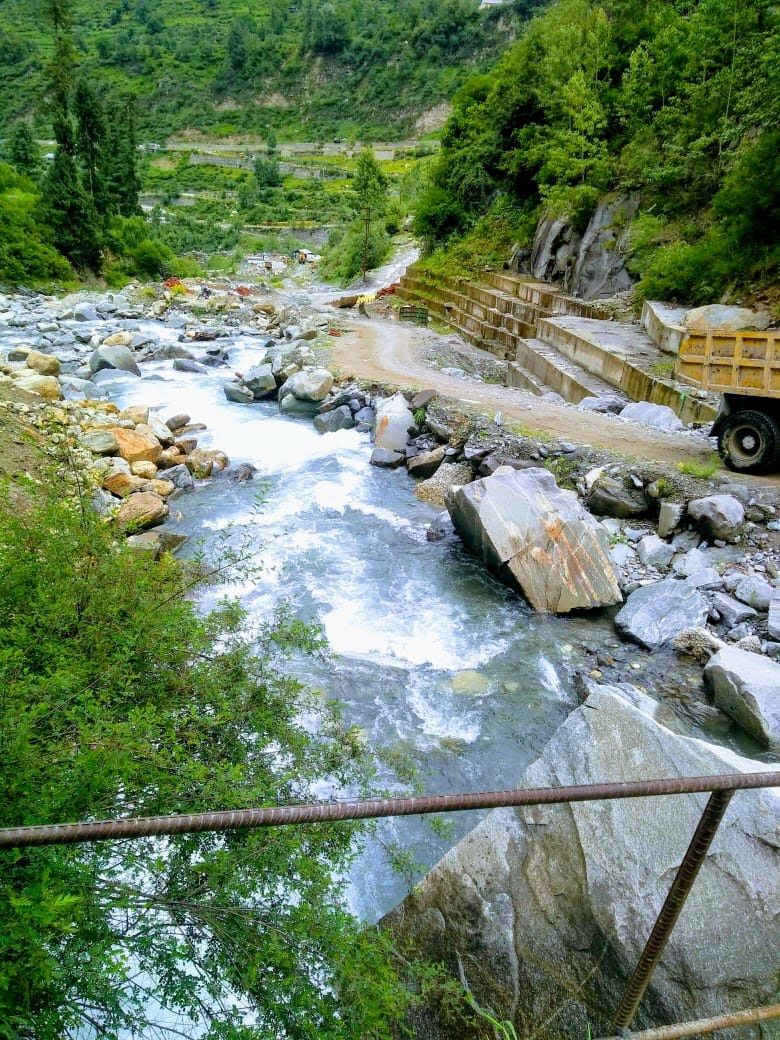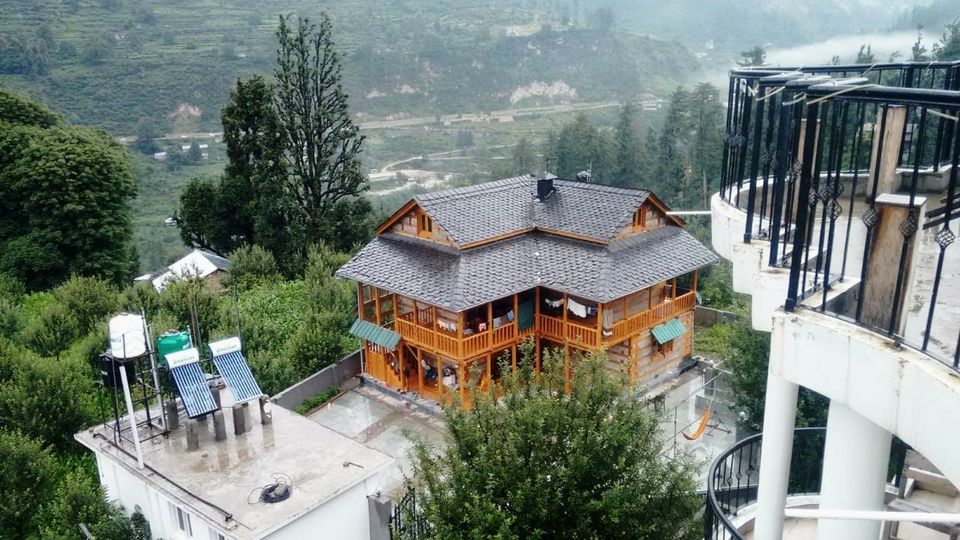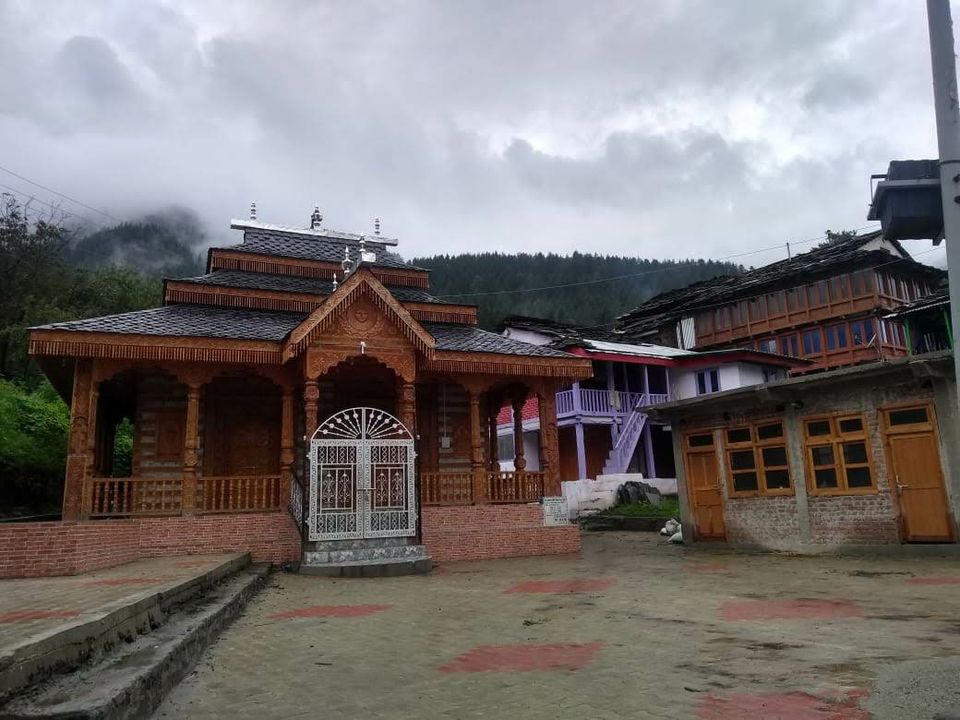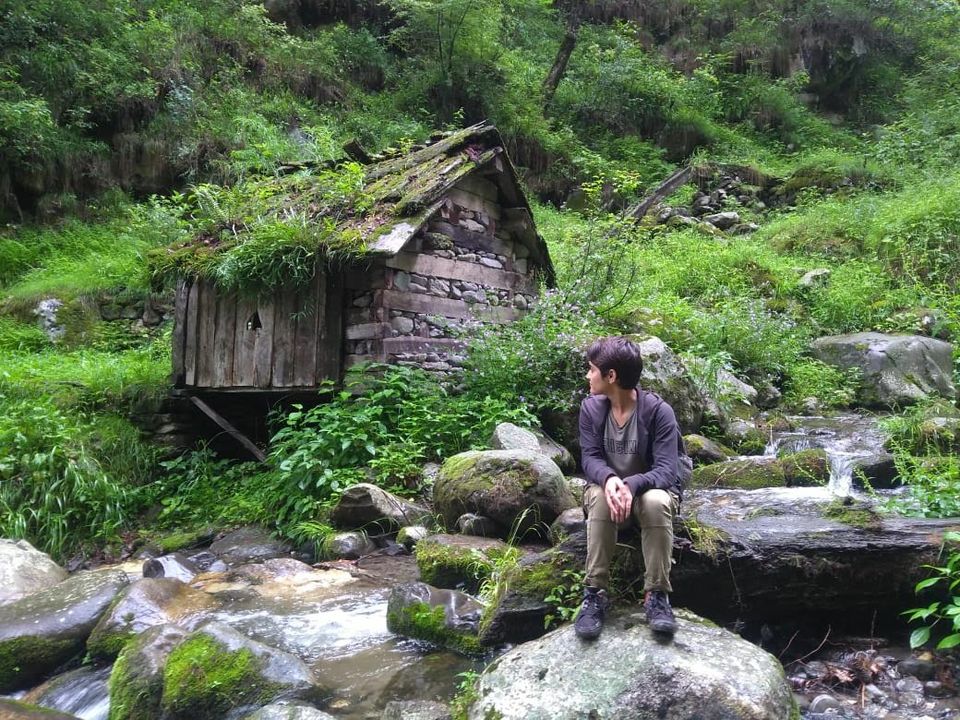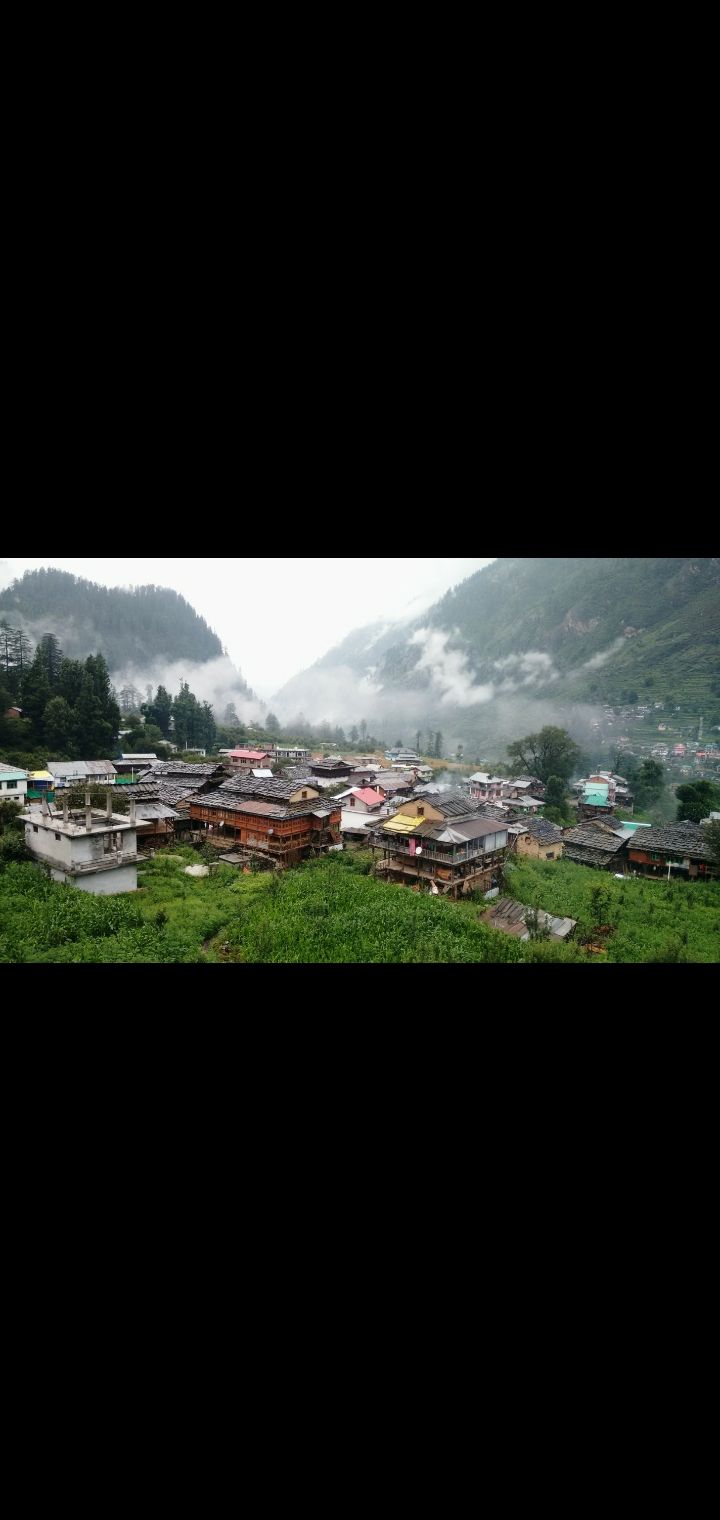 Third day, in early morning 6 am we aimed to Kheerganga. We packed our drinks, food, clothes ( Separate clothes for natural spring hot water bath at top) . You can also take along your tents ( or you will get it for rent on top also ) and stuff if want to stay there at top for a day or so. It's safe there. We came back on the same day. It's around 16 to 20 km trek and truly saying a challenging one. But keep on climbing since you gonna be exposed to one the best experience of your life. During trekking, we saw lots of greenery, small rivers, and lots of stuff . As we reached at top, we went for hot water bath. For women it's seperate ( nari kund). As per my experience girls, the women bathing area will give you a queen like bathing experience. It's very beautiful from inside. You can set your tents over there also. And enjoy !!
We came back by 8 pm. Since it's not advisable walking in night there. Not to risky though even if you get late. But still try to come back to your rooms as much as early you can.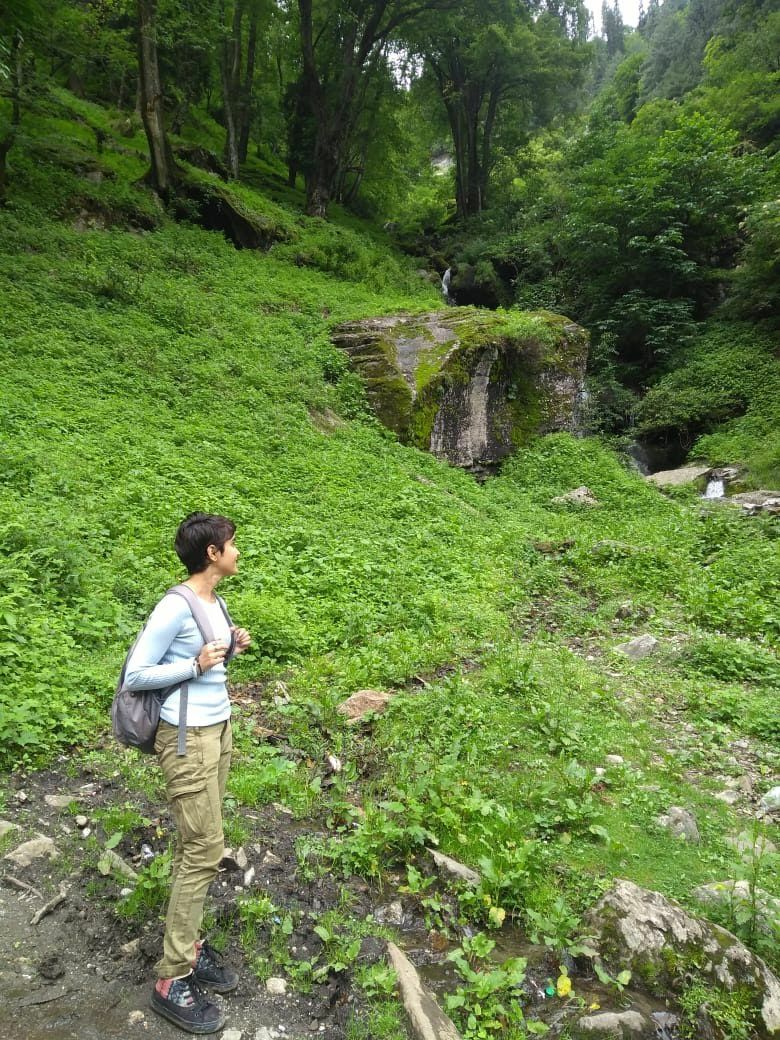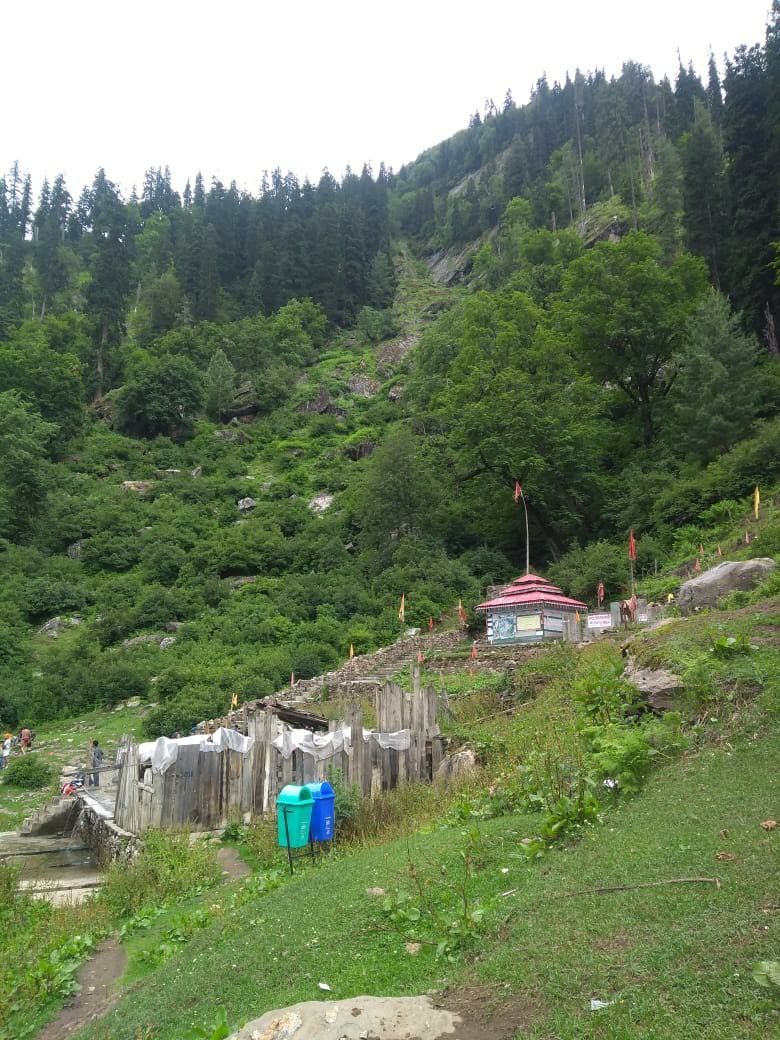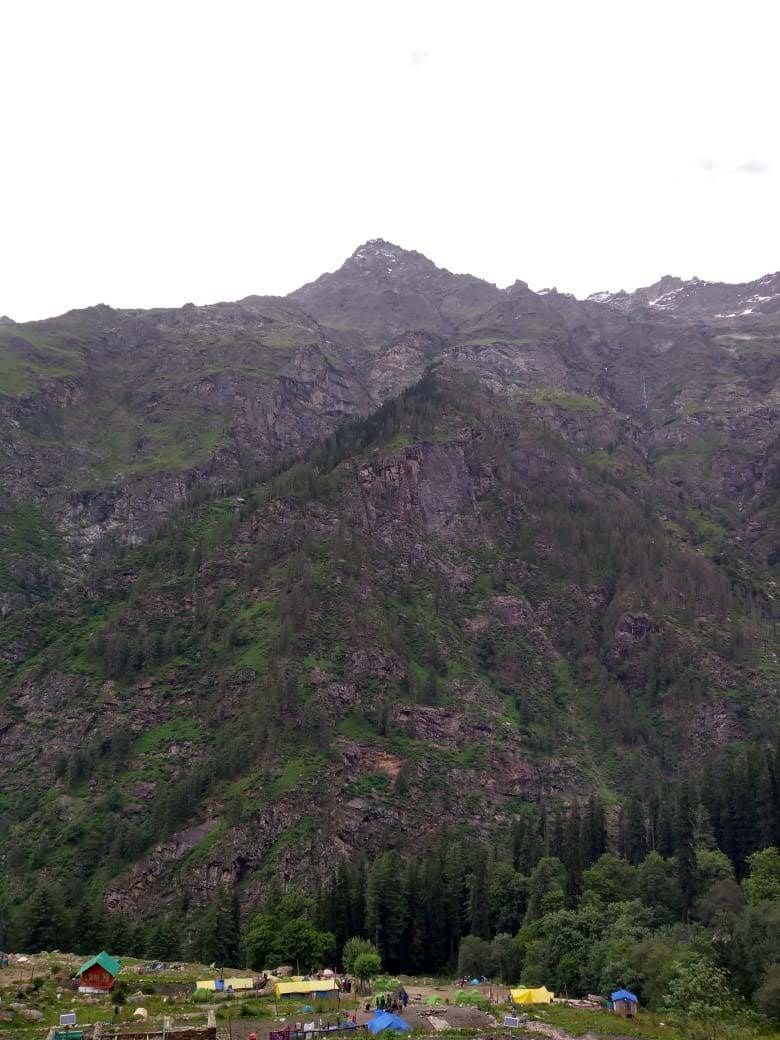 In morning , we left for Barshaini, after a bit of walking once we reach the road . There will be a small market and buses will be going to local areas. You can ask the locals for buses. We took bus for Manali, You will also cross Kasol also. Once we reached Manali mall, we explored mall for a while. We went to Hadimba mandir also. It's a must visit. You can go for local Chinese food and shopping. Search for Manali mall in google , you will know what to do there. Our bus was leaving by 10 pm ( Himsuta, HRTC) till Shimla . We reached around 7 am in morning. So that was the end of our trip. But you can also explore Shimla from here also and make it a trip of more days. 😍.