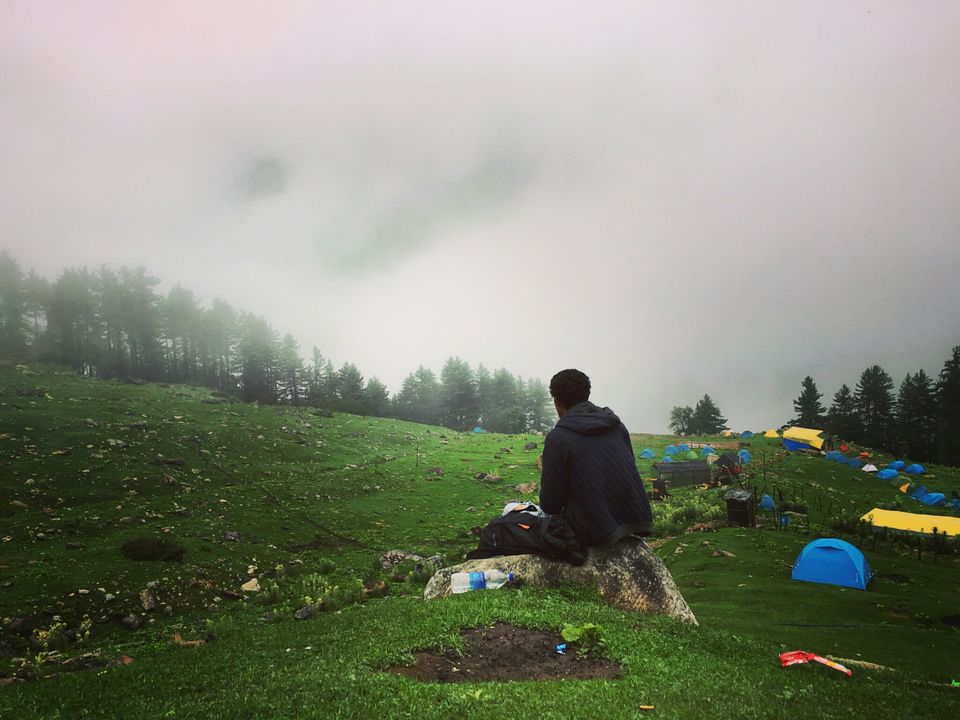 Kheerganga was on the list since last few years. But as i was living in Bangalore exploring the south of India, I patiently waited for this day. And finally, we decided to go hiking Kheerganga and also, check out what Kasol has to offer.
There are two ways to reach the top. Either you take Barsheni-Rudranaga route or Kalga route. If you are looking for more of the wild scenery then you gotta choose Kalga. Also, Kalga route is 2kms shorter the former one. It started with a walk in to the forest to climbing rocks and it got a little tougher after 6 kms. There is a waterfall cafe halfway to kheerganga(6kms) and i will advice you not to miss vegetable maggi, its extremely windy and cold because of the waterfall and you will enjoy your maggi well.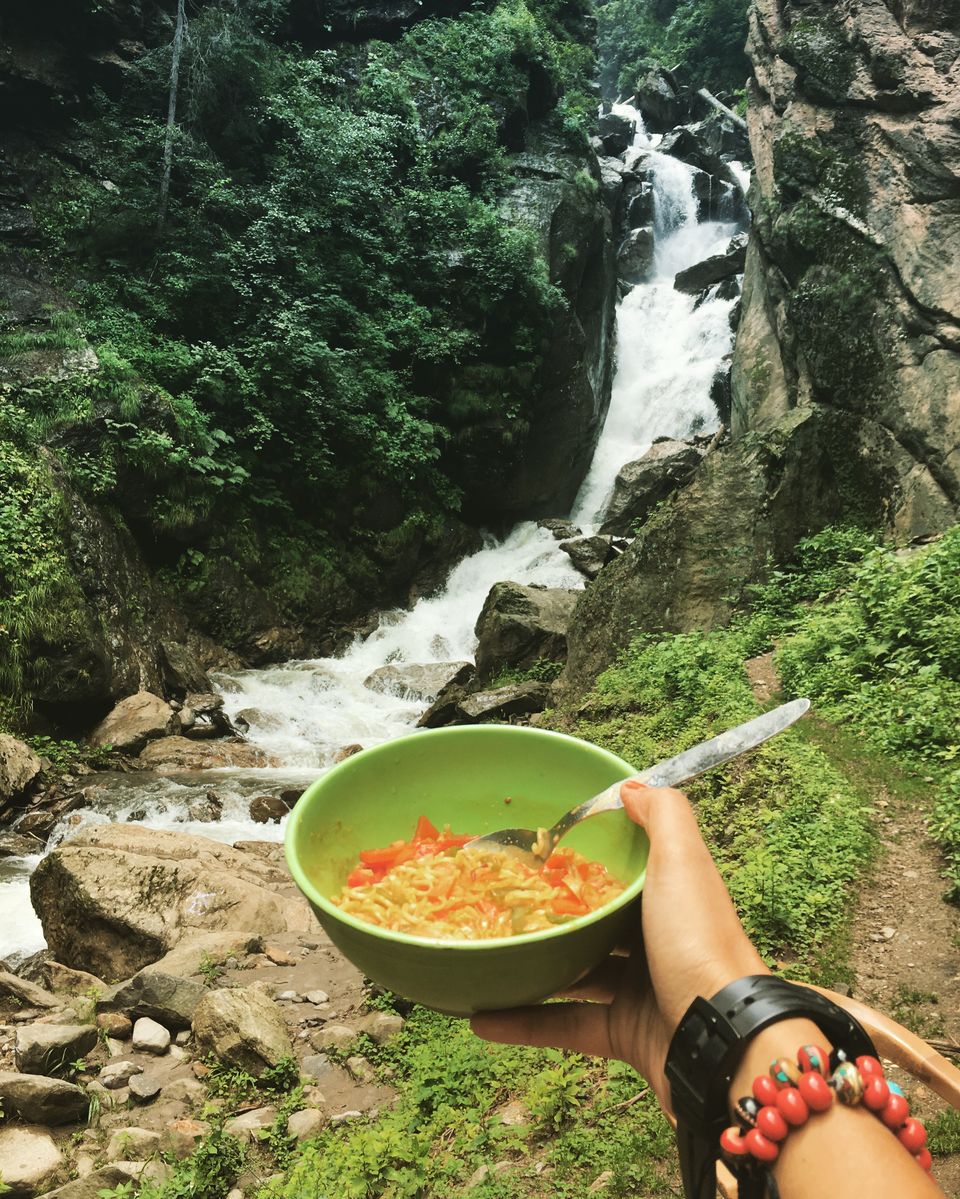 Reached the village around 2 30 and it was time to pack up, we had our bus to catch at 6 45pm from bhuntar. Gagan packed sprouts for us and ate them all the way to barsheini. We also picked up lot of apples and filled a bag with those.
You can easily get a cab from Barsheini to Kasol or Bhuntar at a flat rate of 700 and 1600 respectively. I turned off my airplane mode after 3 days of wilderness and i cant tell you how sad i felt.
Who wants to live in the city after spending such peaceful days in the mountains. Some goodbyes are really hard to say.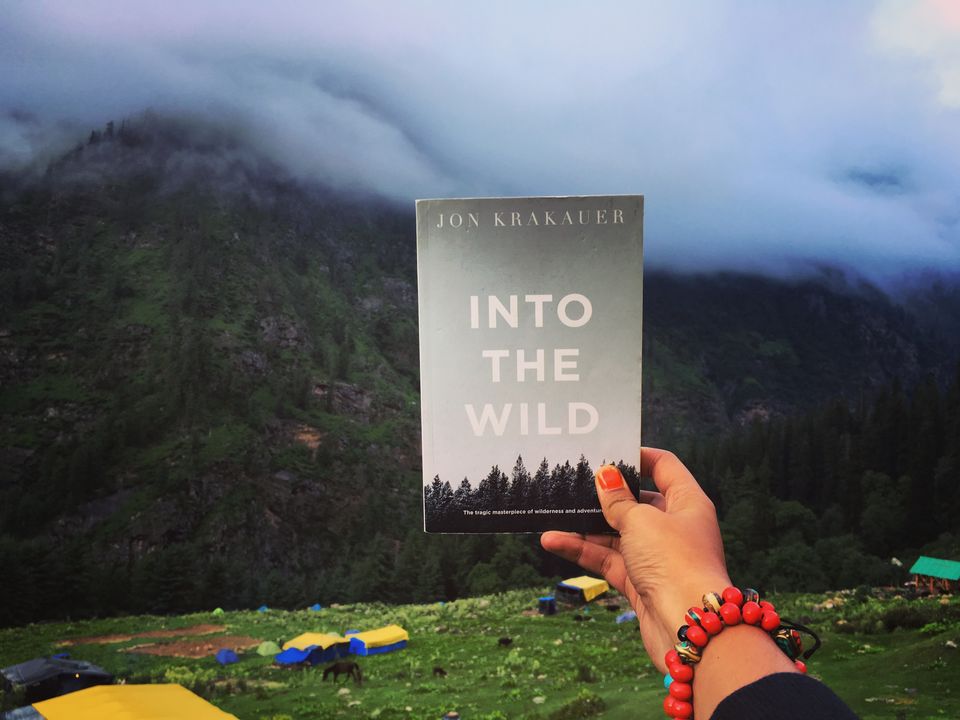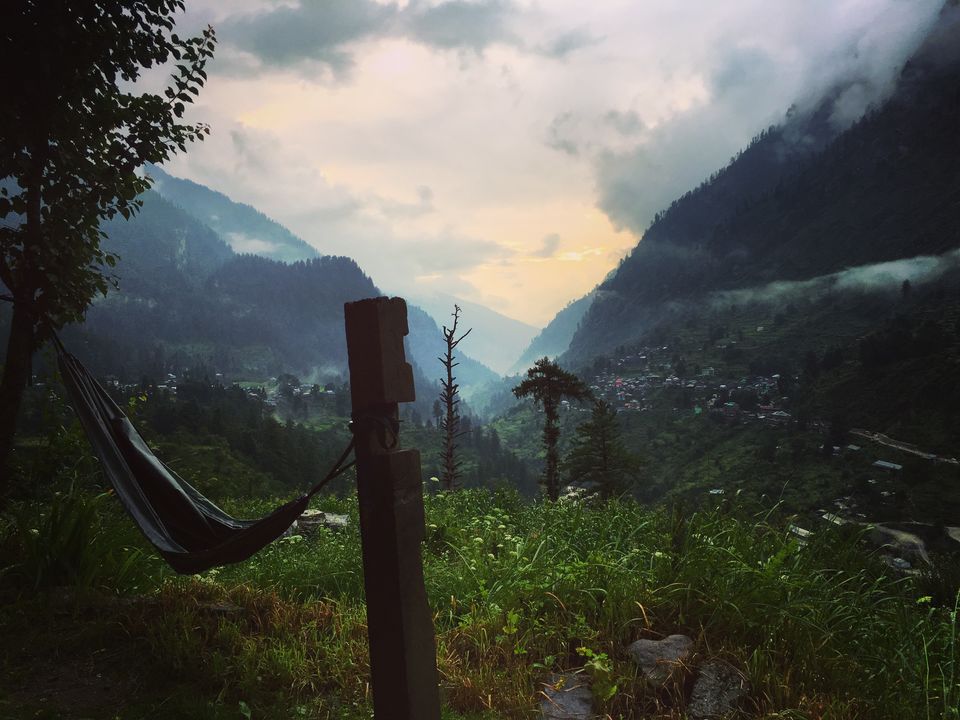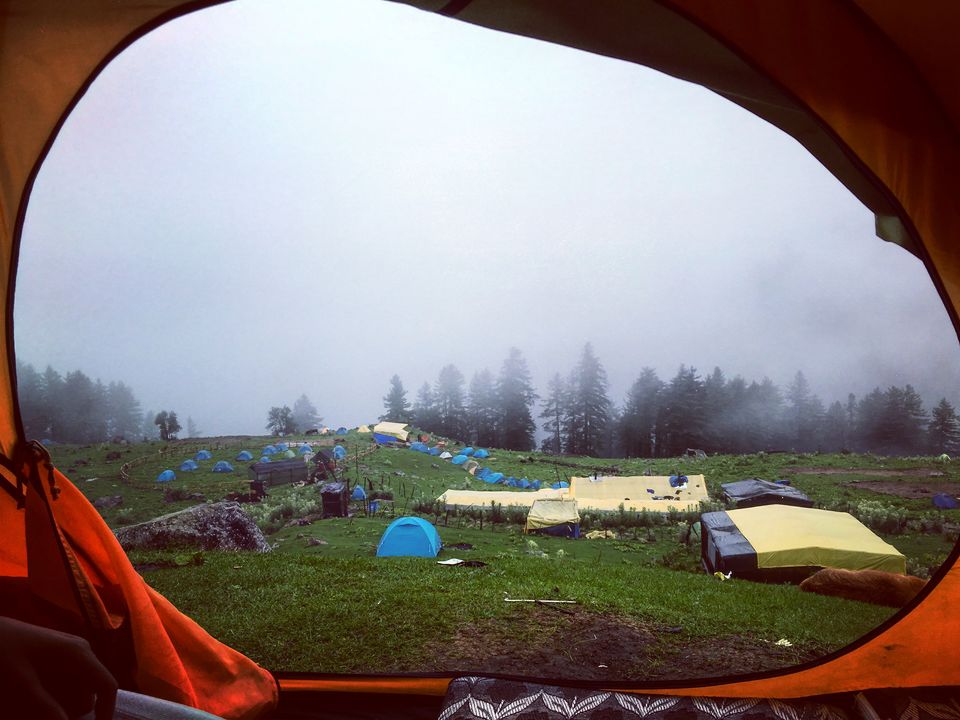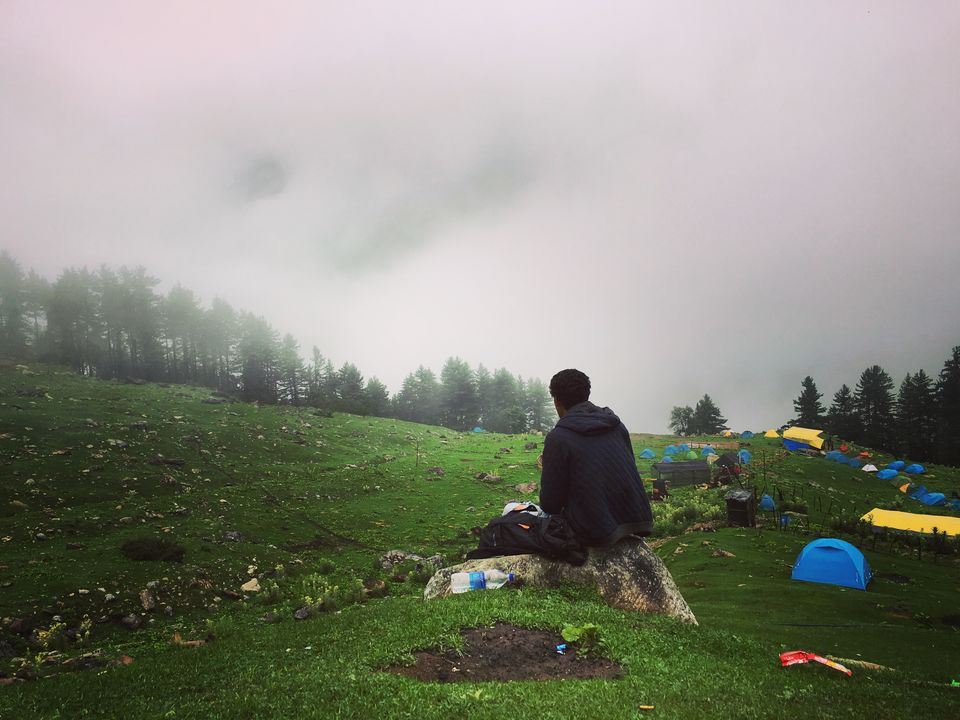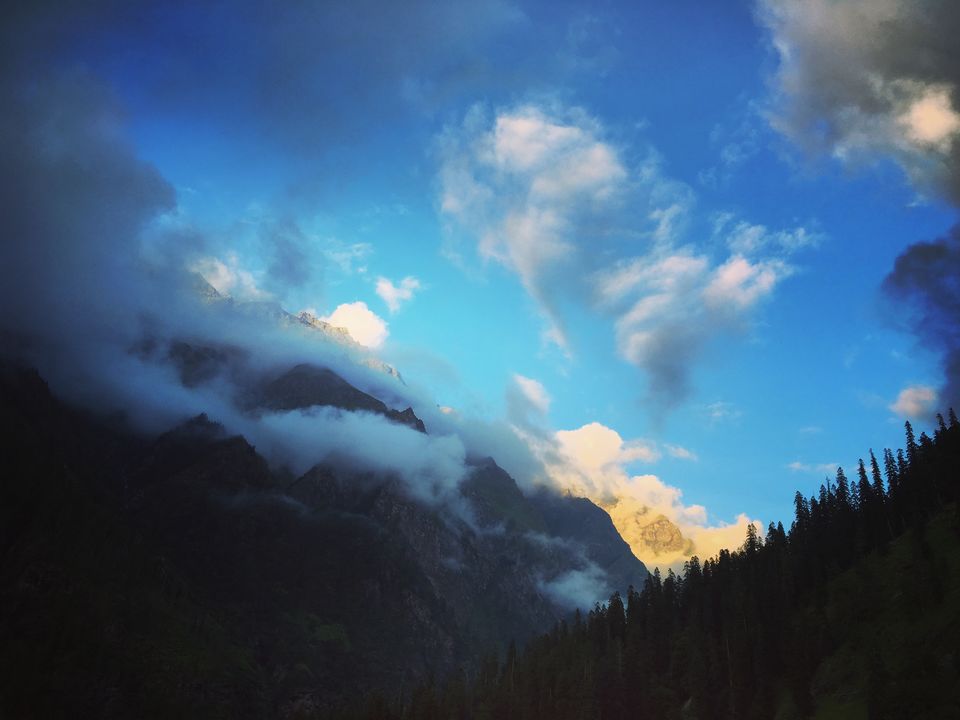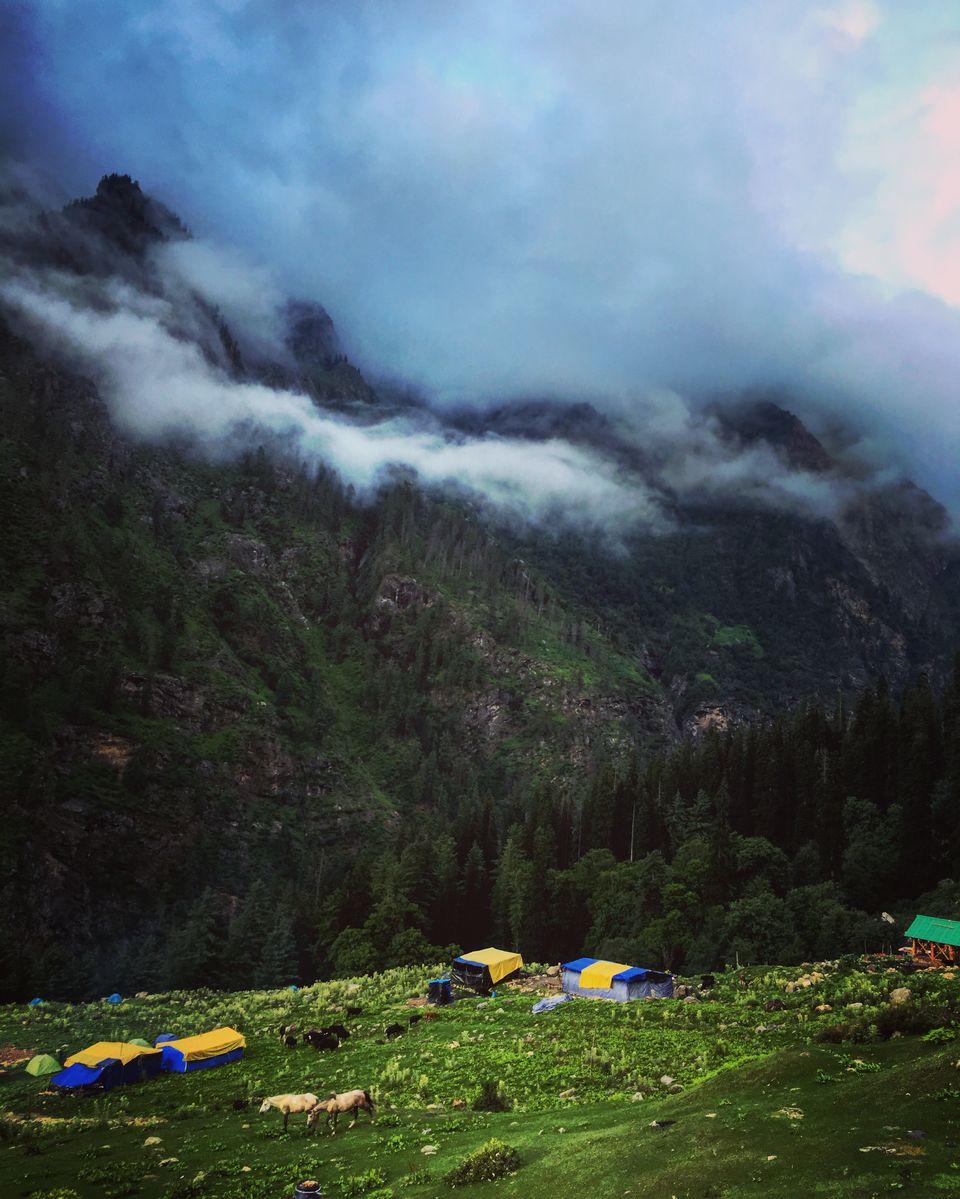 Took a volvo semi sleeper bus from Majnu ka Tila to Bhuntar and from there, a local bus to Kasol.
We had an option to take a cab but why would I choose the comfort of a car and compromise on the feel of a rickety bus full of pahadi log. Local bus ticket was 50 rupees each and we reached Kasol in a couple of hours. You can spot numerous hotels as soon as you get down from the bus in Kasol. We had no plans to stay overnight in Kasol so we took a hotel room to freshen up and keep our stuff for as cheap as 300 bucks. Famished, we left the hotel to find a place for breakfast.
Moondance cafe looks comfortable to begin with but food was such a disappointment. We ordered Mocha, masala chai and babaganoush with pita bread. Everything except the tea was total bland. Ordered Nutella crepe to get rid of the bad taste, which was, thankfully, edible.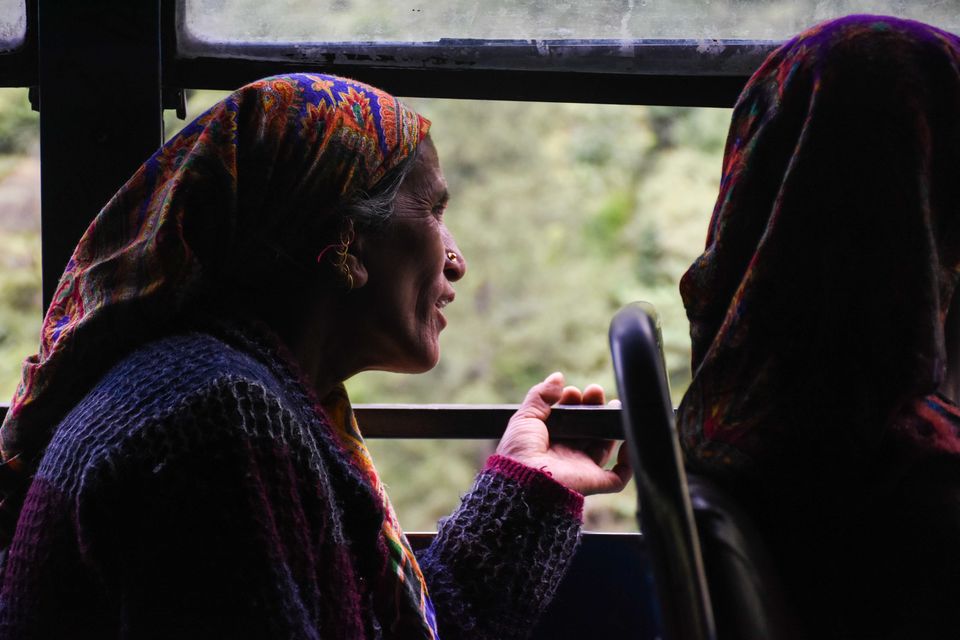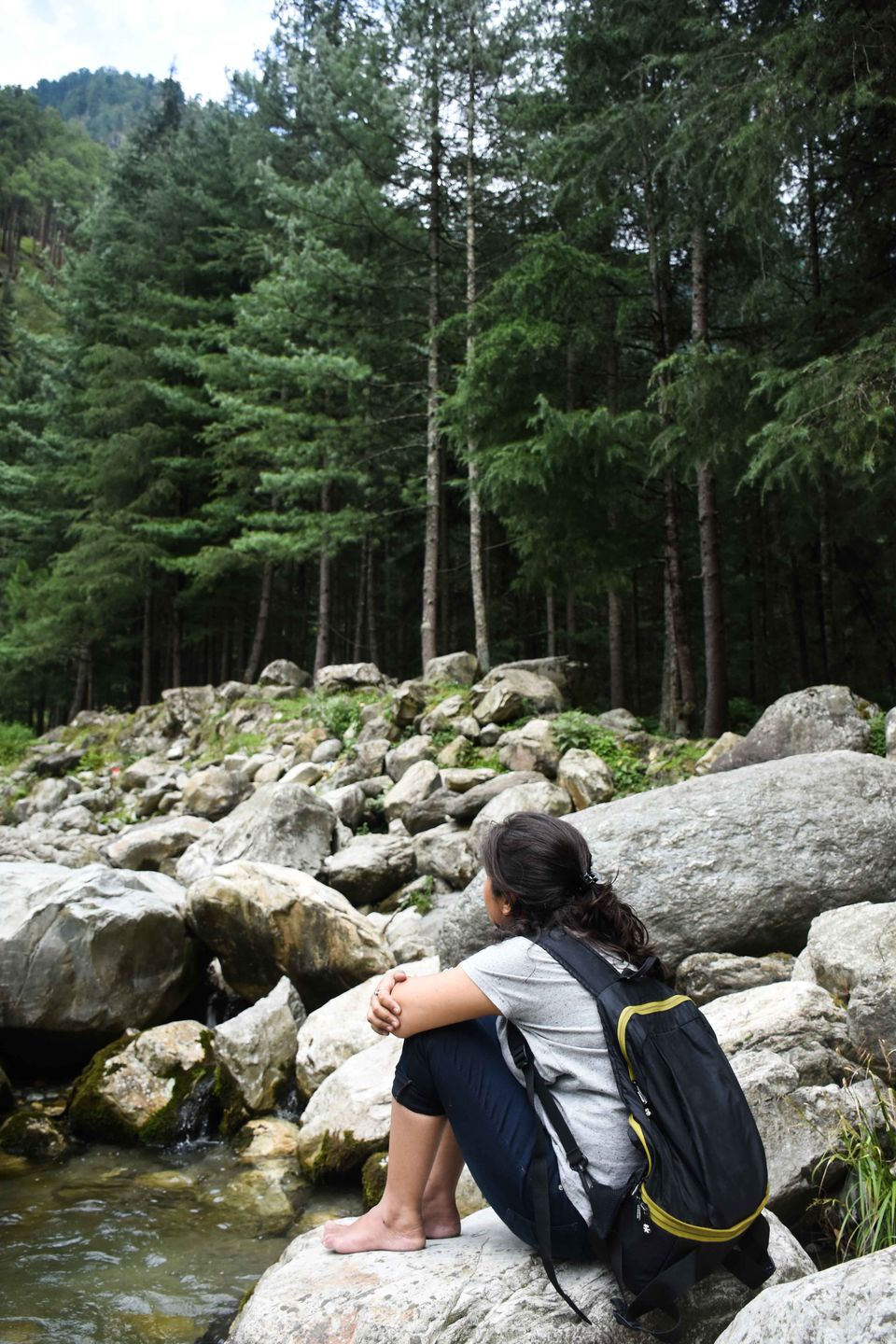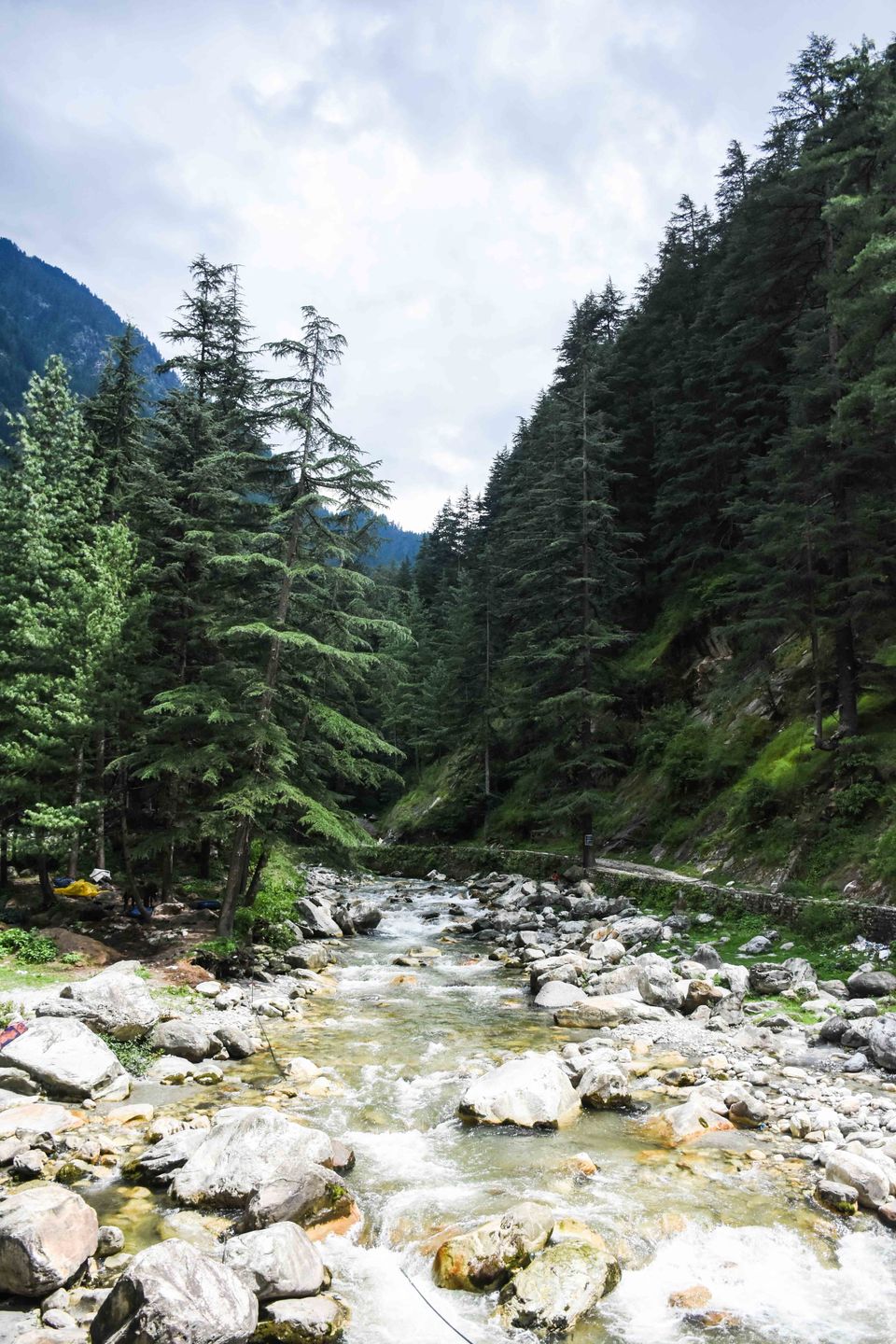 Kalga is a small village on way to Kheerganga with not more than 20 houses. We took a bus to Barshaini and it was really windy, started to drizzle as we crossed manikaran, the perks of taking a trip in monsoon. The local buses in mountains are in no hurry to reach anywhere. Every face is without a single wrinkle of worry, the weather made for a perfect ride.
We had a talk with the guy owning a homestay in Kalga called Kalga 24. He came to pick us up at Barshaini, bought vegetables from Barsheini itself for dinner and we started to follow him to kalga. The only way to reach Kalga is to walk. It was not like a walk in the park, there is no as such proper way, at first we thought he is taking us through a shortcut. We reached Kalga in 20 minutes after crossing lot of bushes and mud. We were treated by a beautiful sunset just as we reached our homestay.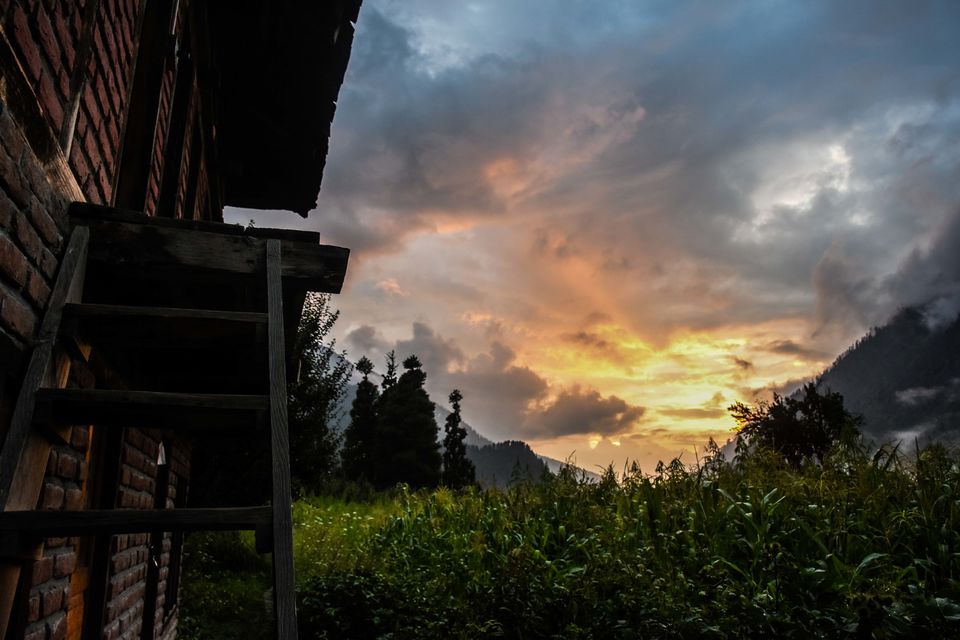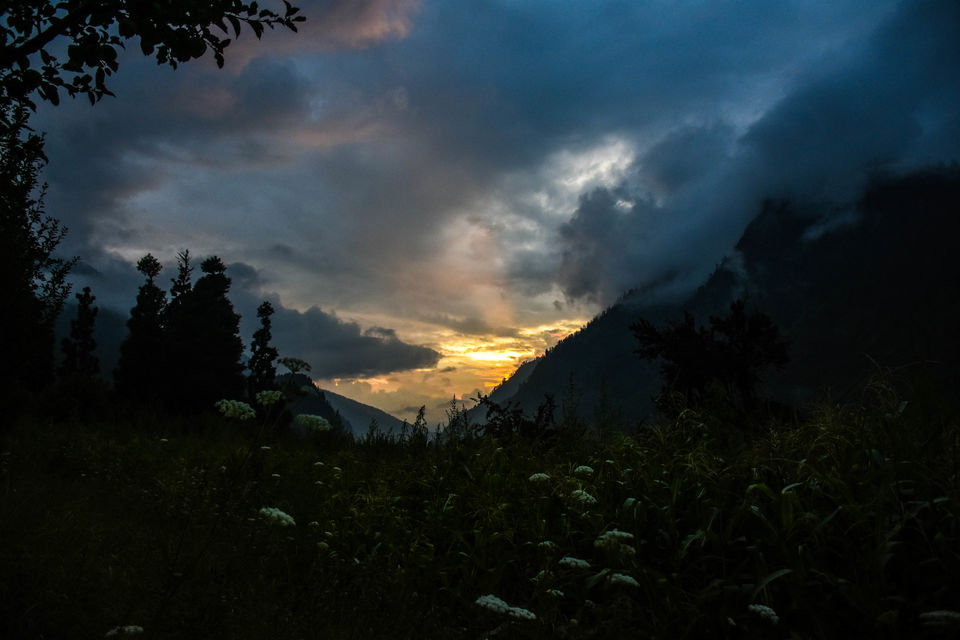 And it rained for the whole night. The sound of raindrop falling on the tent is eargasm. Such a treat. Its gonna to ring in my ears for the longest time.
Got up at 5 30 when the rain finally stopped and the view was a site to stare at. The grass all wet, had to walk real slow, else one would go rolling down the hill.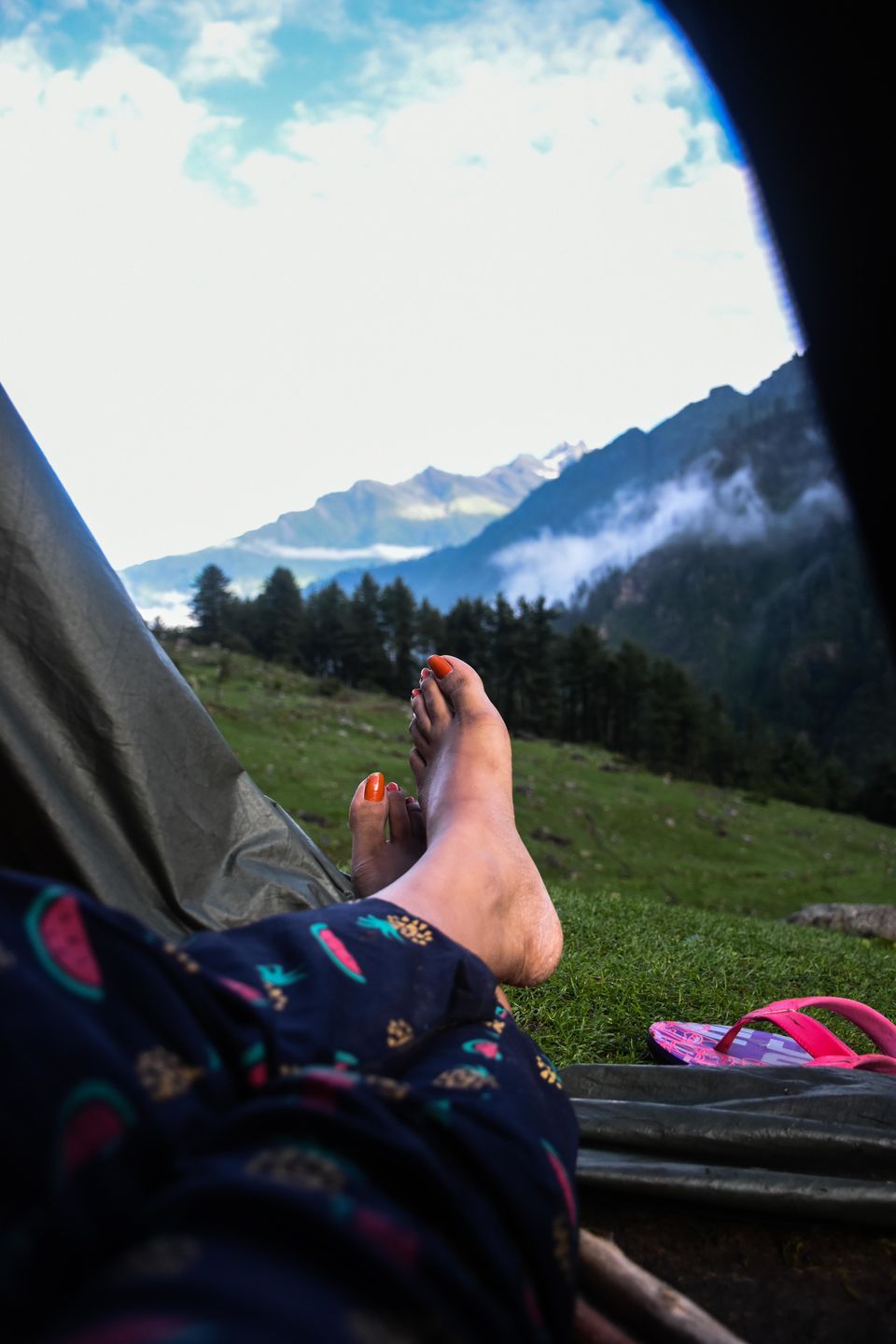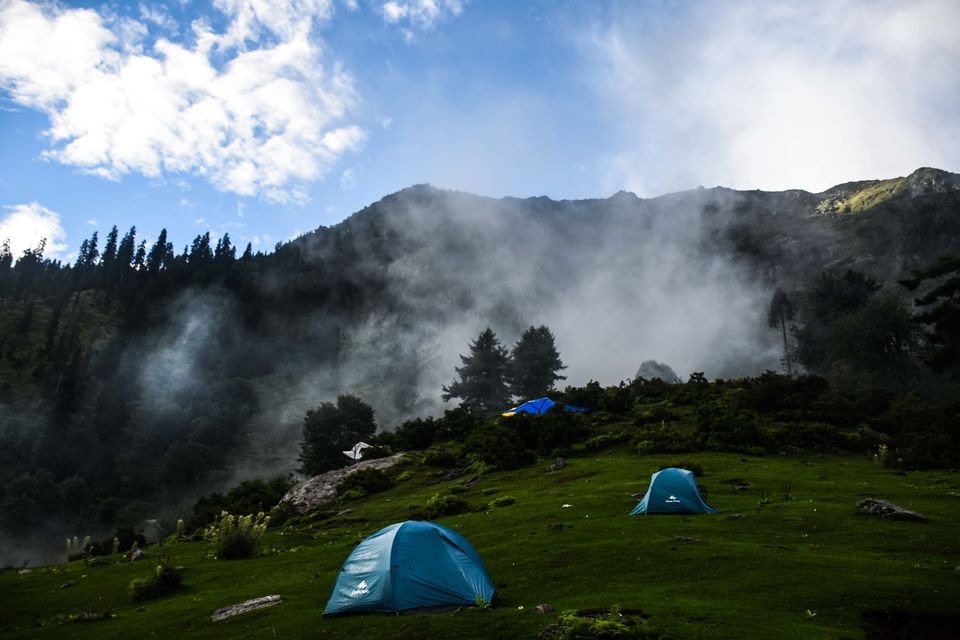 The parvati river side view was a beauty. You can dip your feet in the chilled water, take lot of videos in the forest around the river and capture the happy moments with friends. We also walked around the market but it was all quiet and boring.
Had lunch at Bhoj cafe, the burnt noodles and pasta were just perfect to add up to my kasol experience.
I will say Kasol is just not the place for you if you are a traveler. If all you want is weed and the firangi crowd, go ahead and you will spend a good time.
We left Kasol around 4 30, bought a couple of beers and started our journey to Kalga.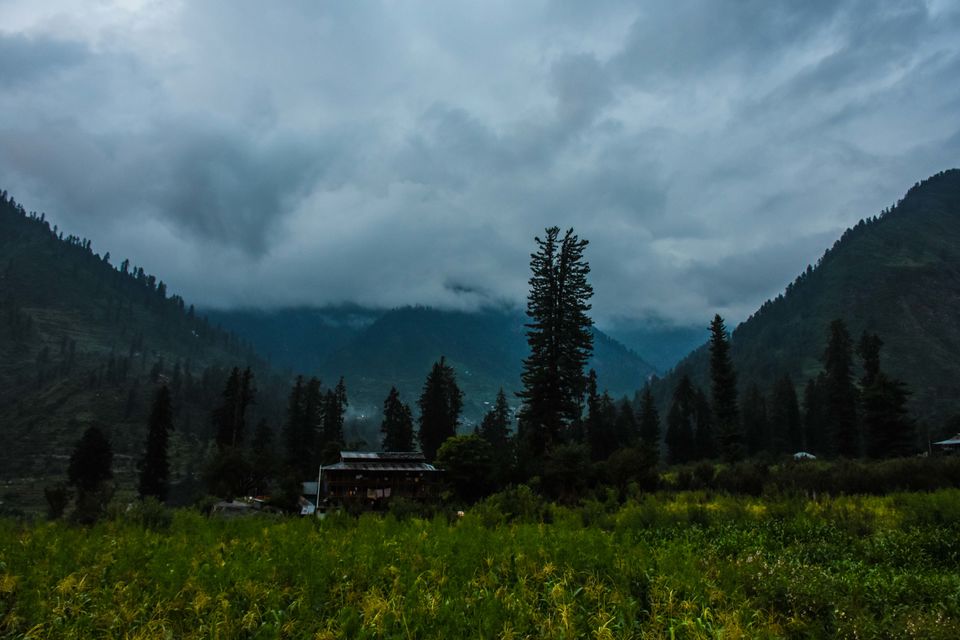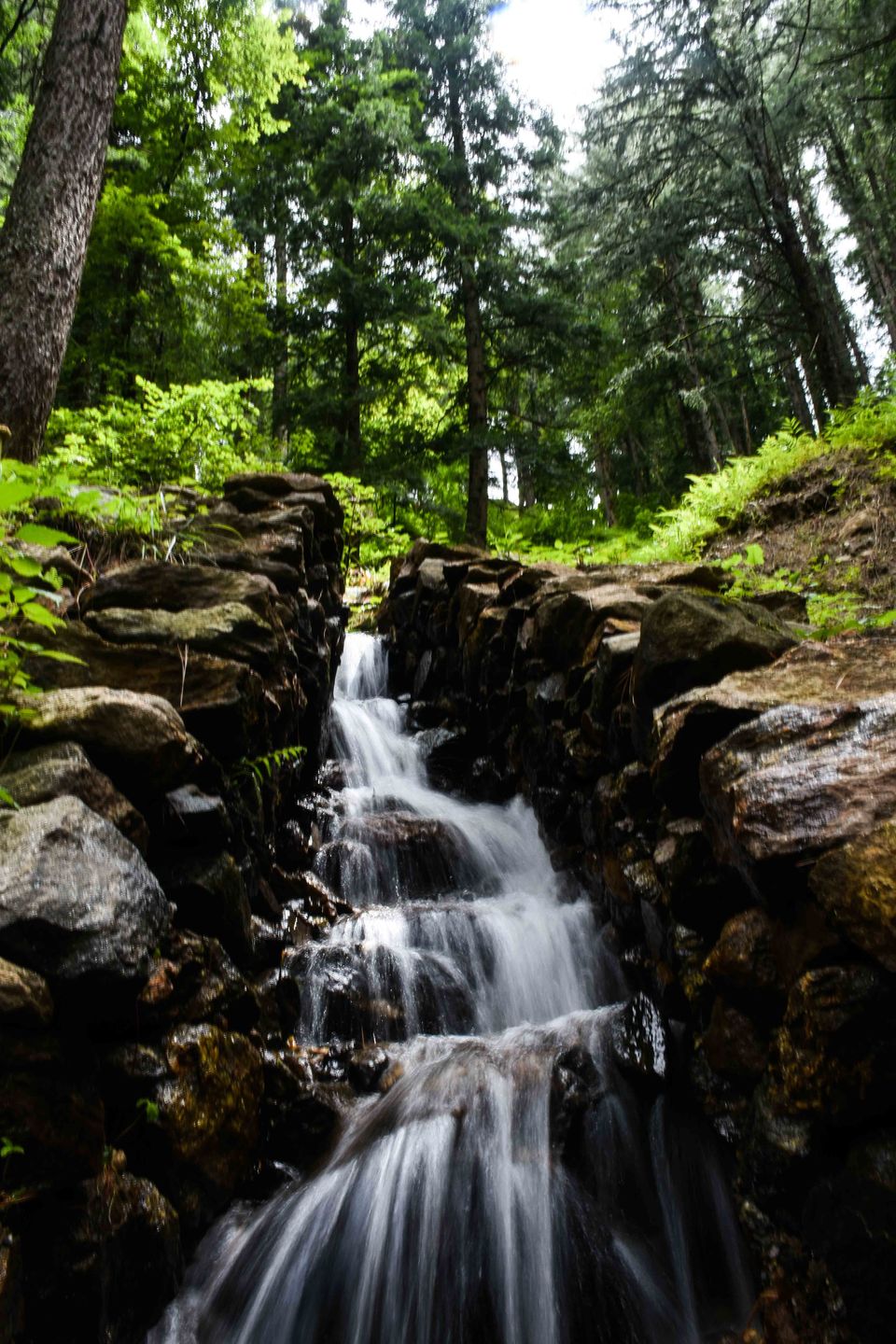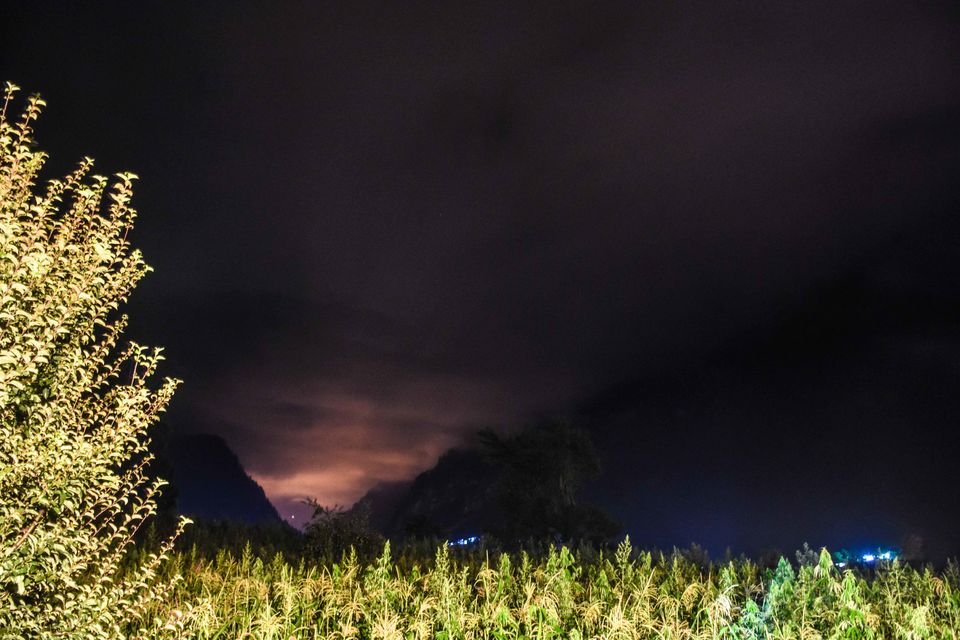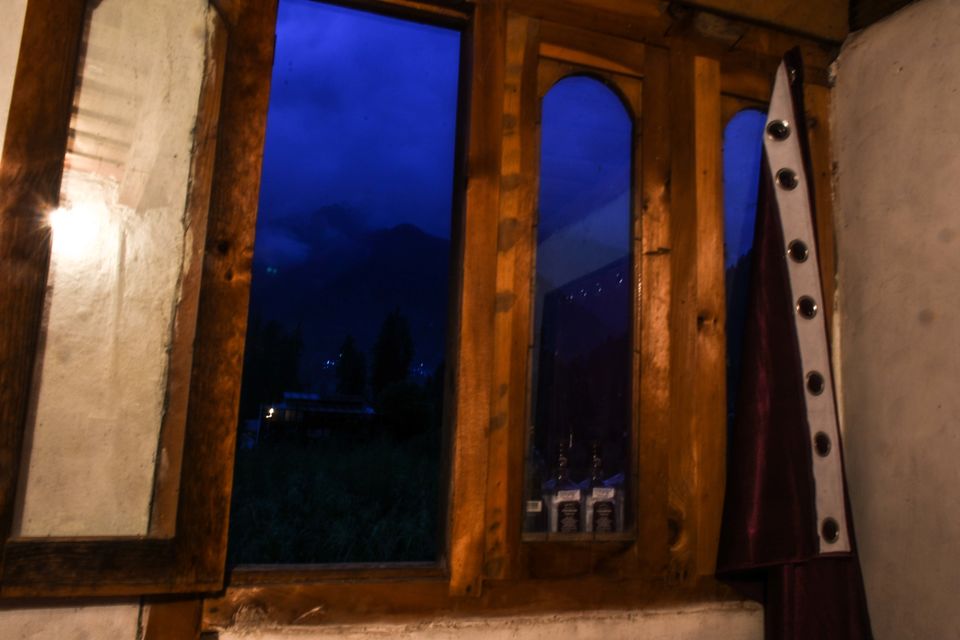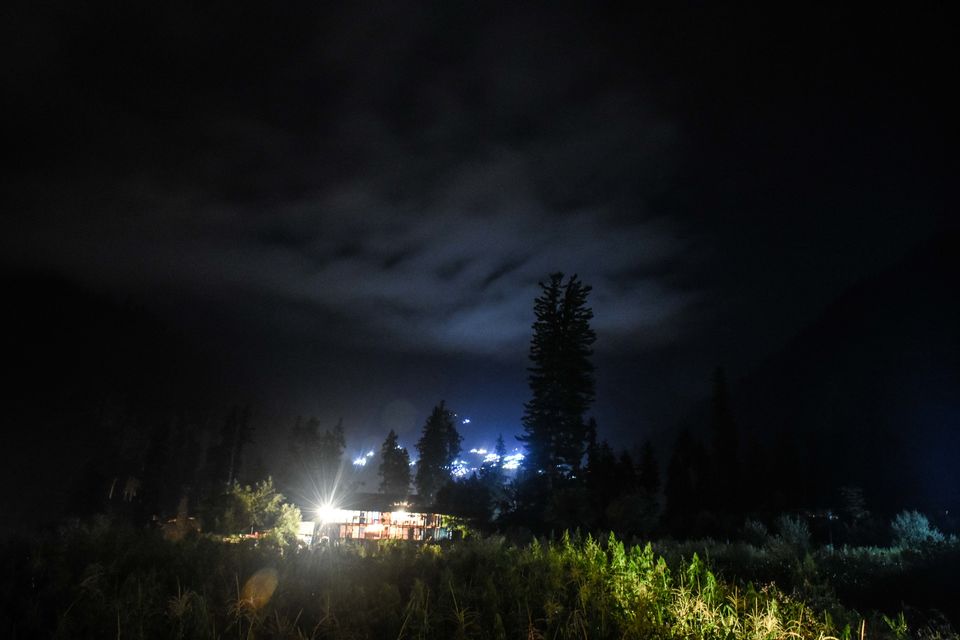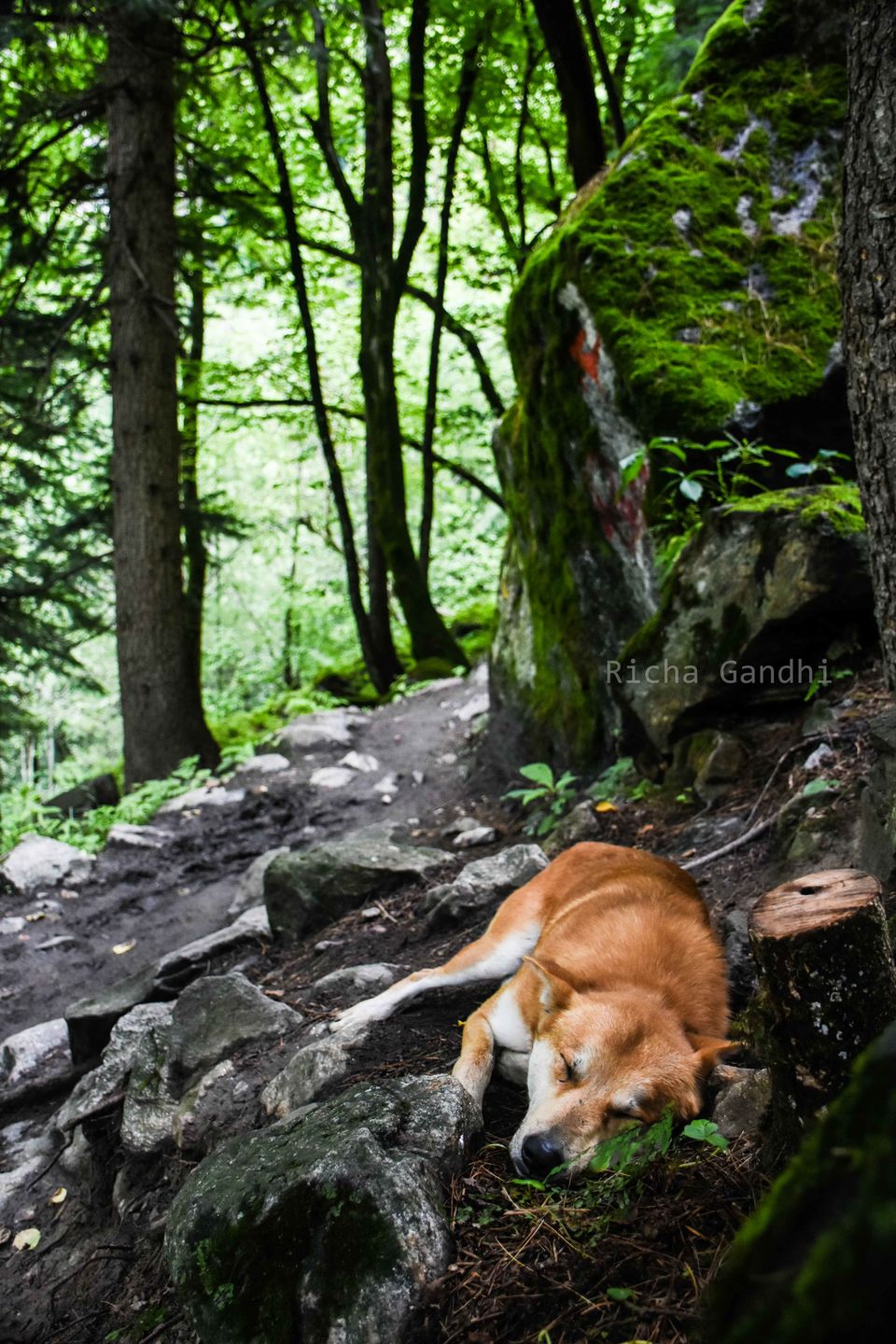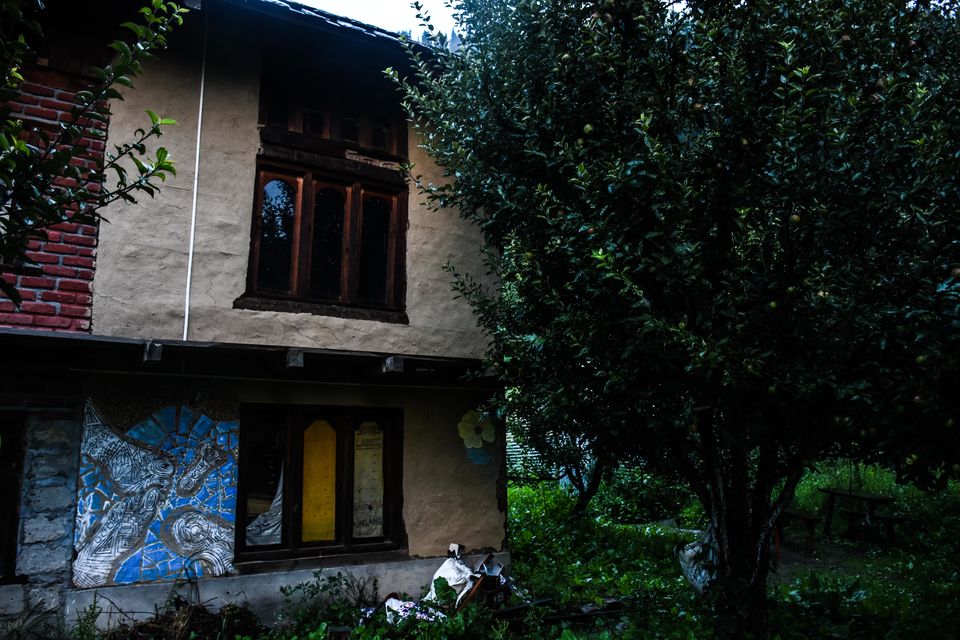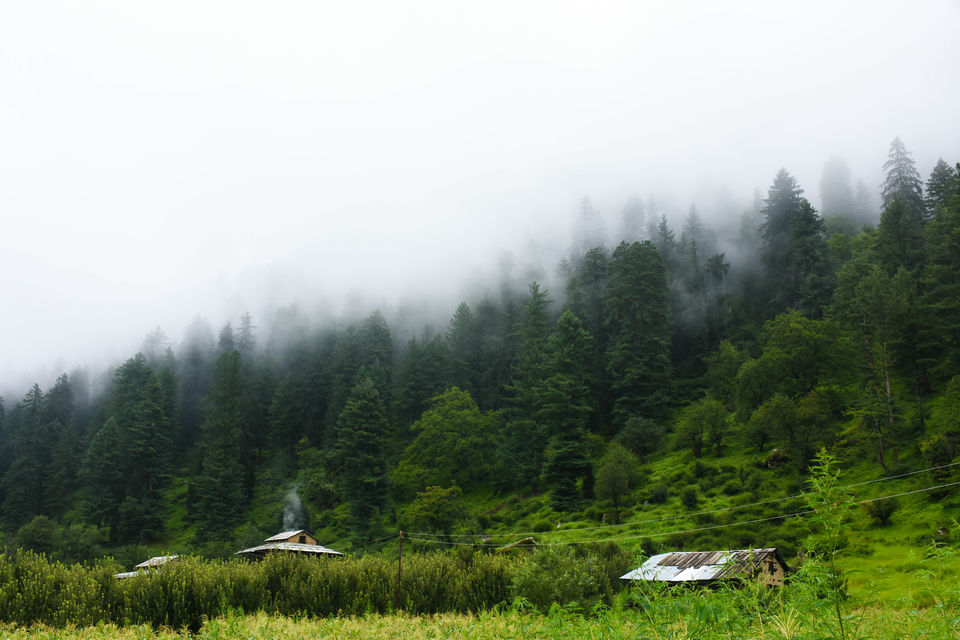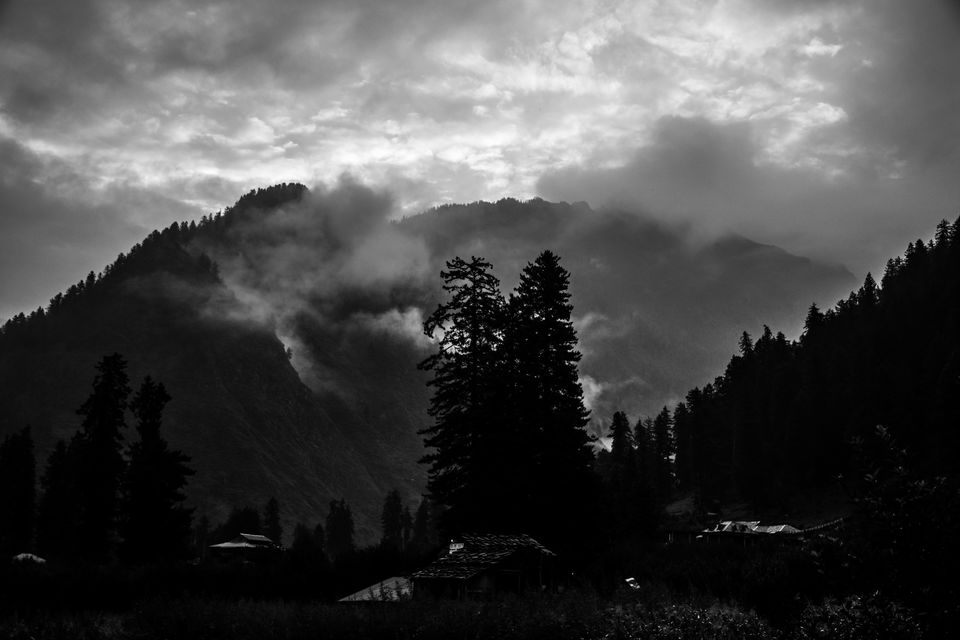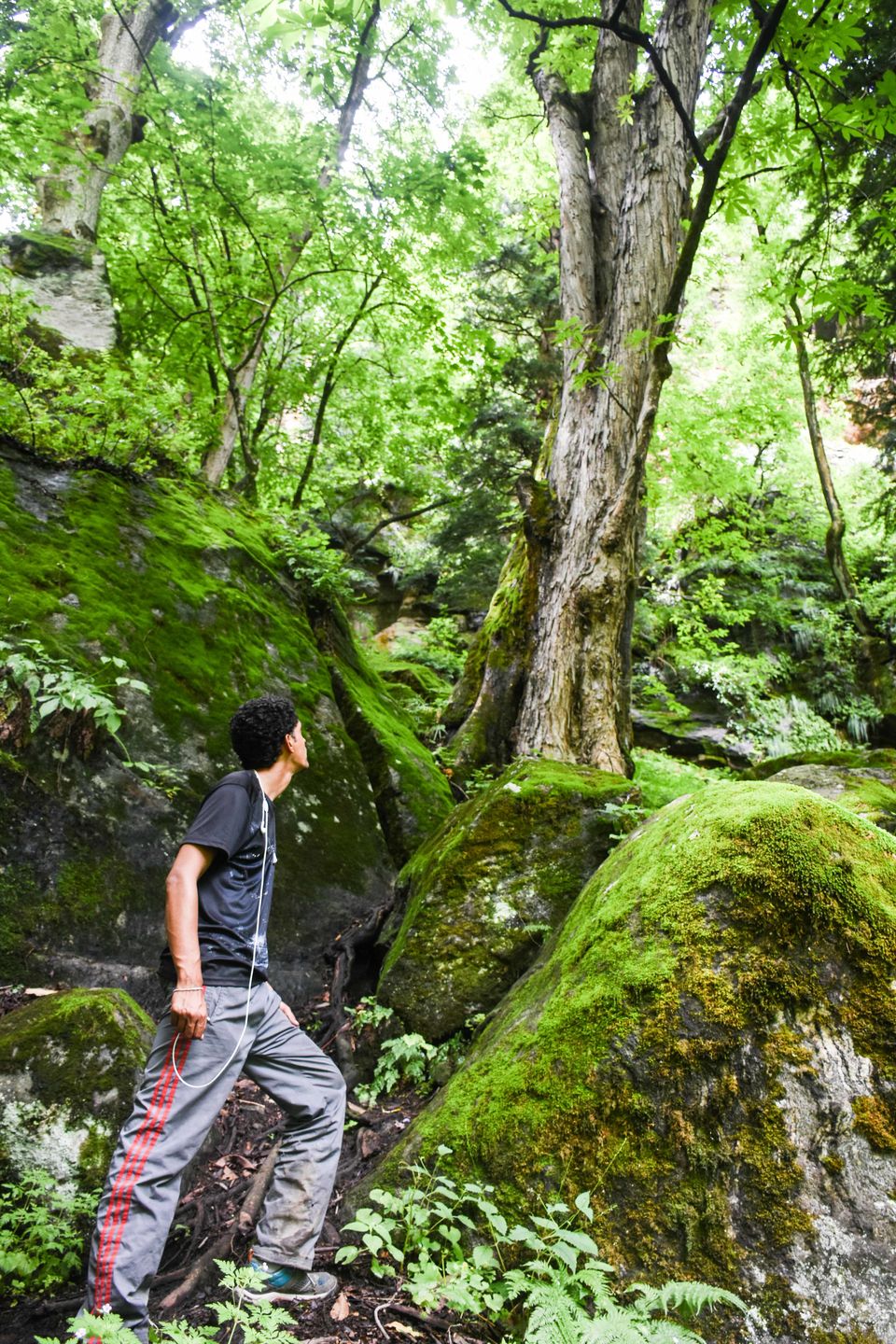 We stood there in awe, took videos and panorama shots. Oh, what a view. Got into Kalga 24, Gagan, the owner and our caretaker, prepared mix vegetable and dal roti for us and we savoured the meal with such a gorgeous view. Played lucky ali on his speakers and had our beers. It started to get really cold and we had to crash for we need to get up in time and start our trek the next day.
Gagan served us with Nutella sandwiches and apples from his garden. We packed up and started our trek to Kheerganga.
We reached Kheerganga in total of 5 hours and we started hunting perfect location for the tent. Lonely Planet restaurant put up a camp for us and we got the uninterrupted view of mountains blanketed in clouds with cattle grazing the lush green. As the ritual goes, you cant miss the hot spring bath. Relaxing, sleep inducing water and you will forget all about the paining legs. Later, walked to the restaurant for a desi meal of shahi paneer and dal tadka with butter rotis.
We sat outside our tent for hours and couldn't get tired of the view which changes every few minutes. You need to carry your bluetooth speakers for these moments, the harmony of the mountains sans people.
It was almost dark by 8 30 and drizzle followed. We wanted to stay out for longer but had no other option when the sky started to pour.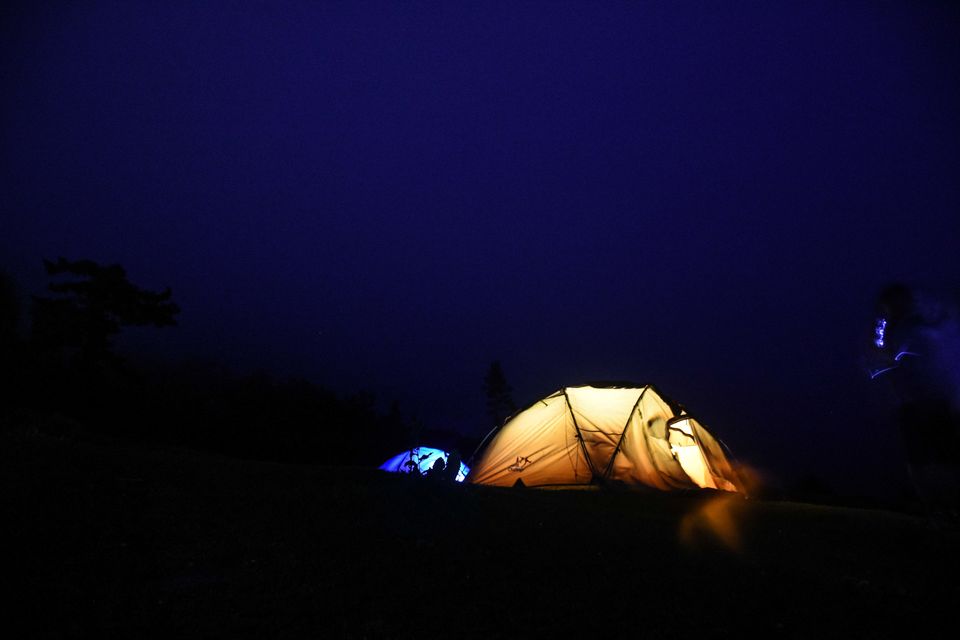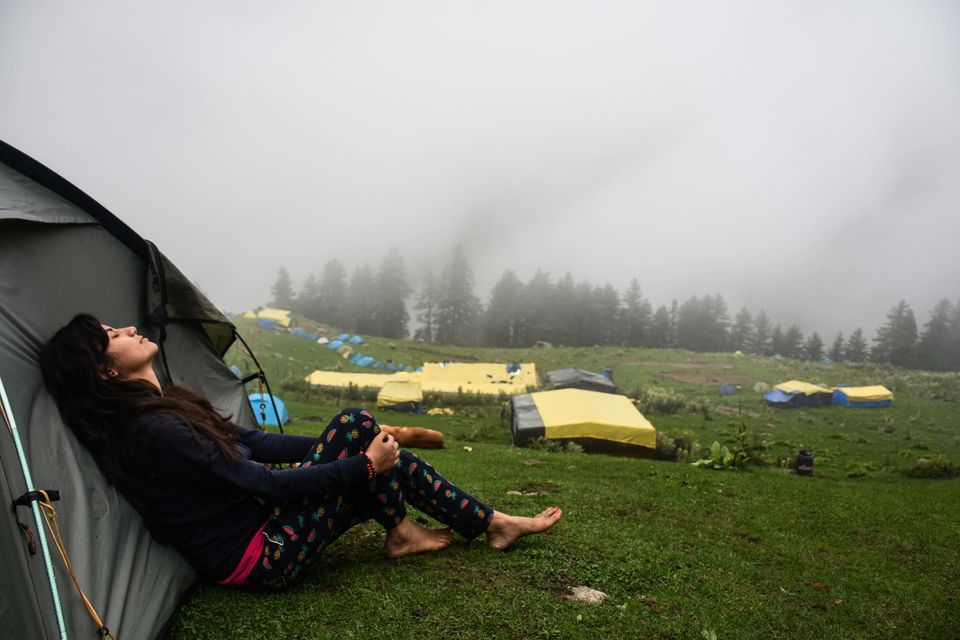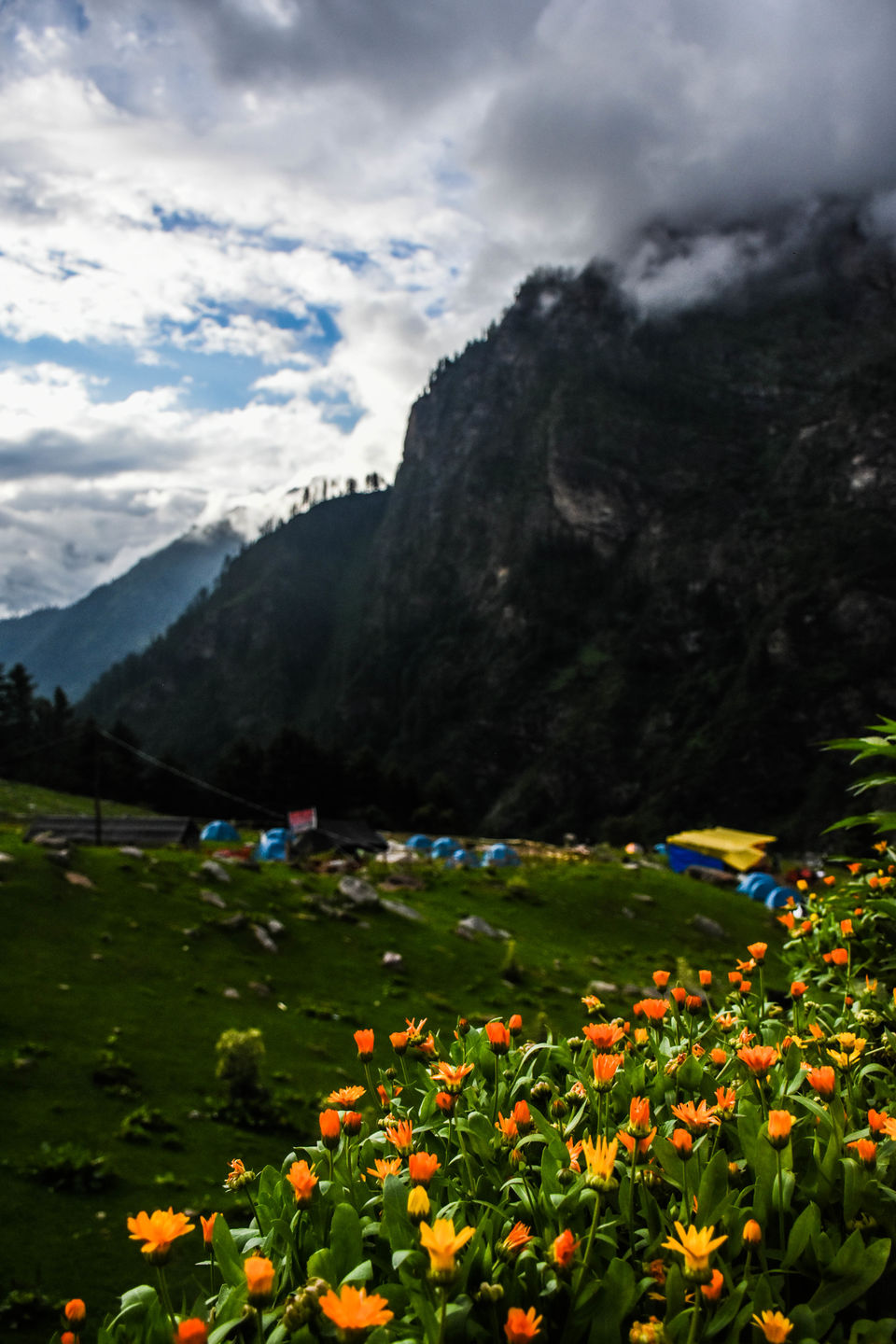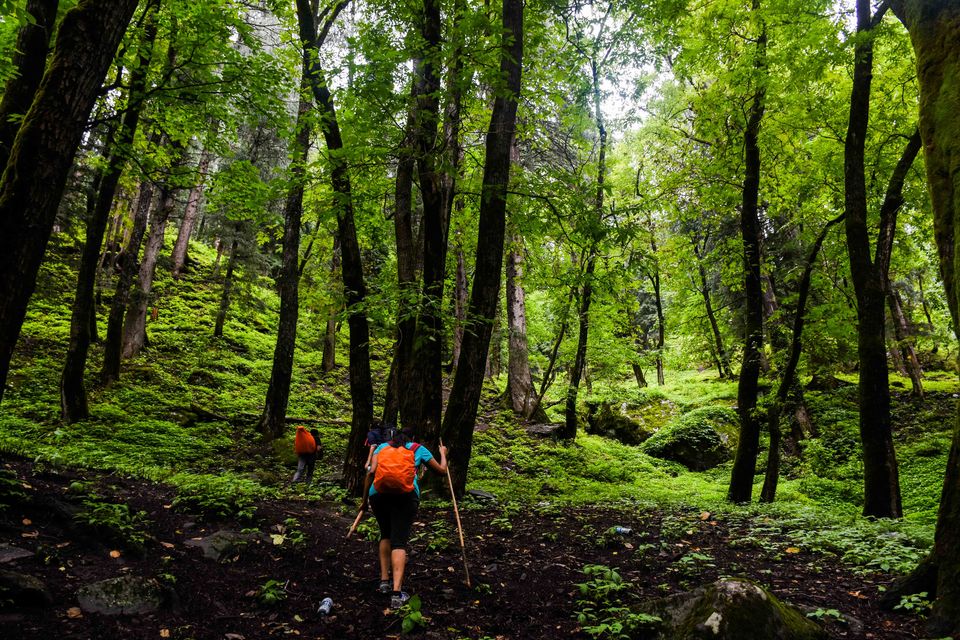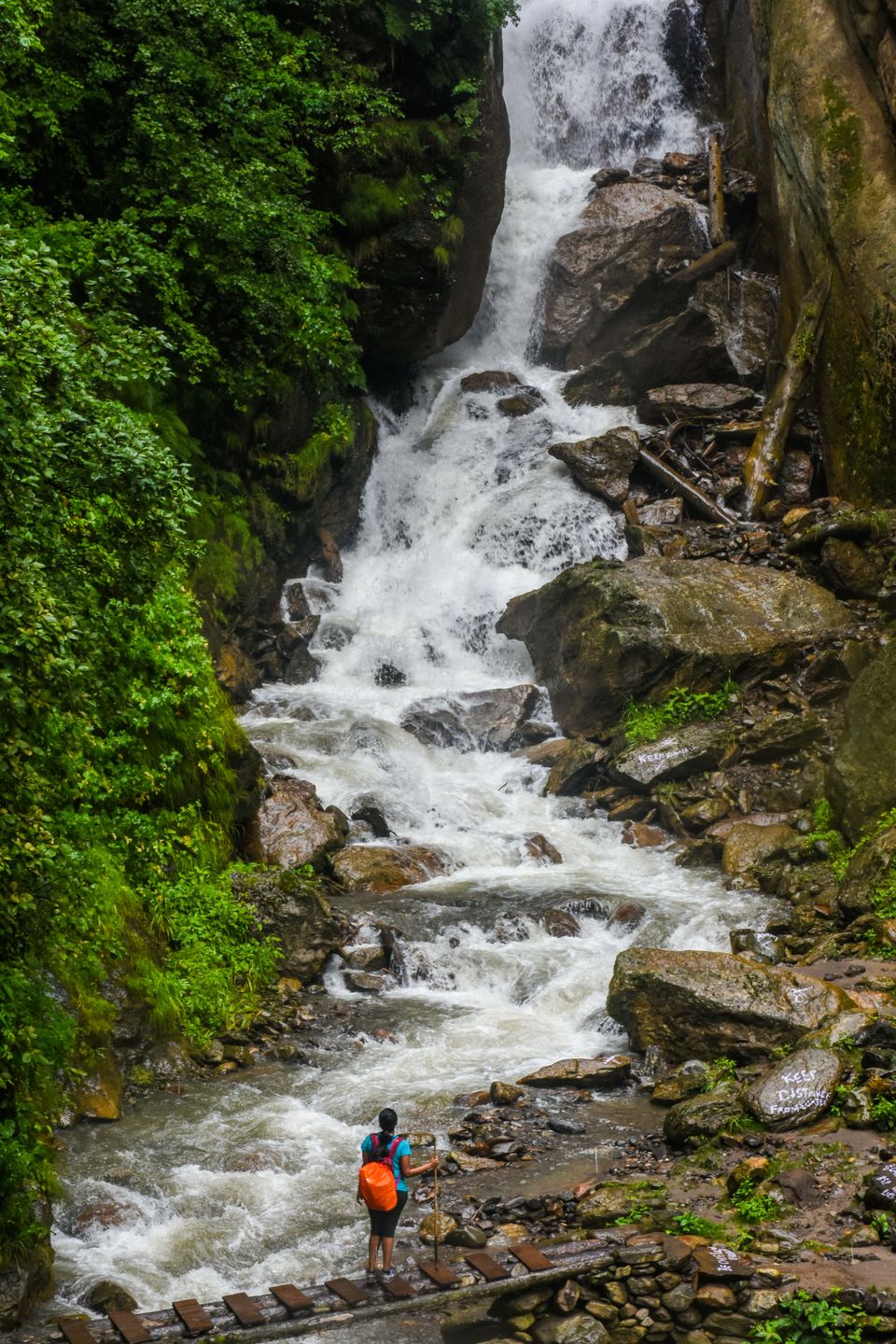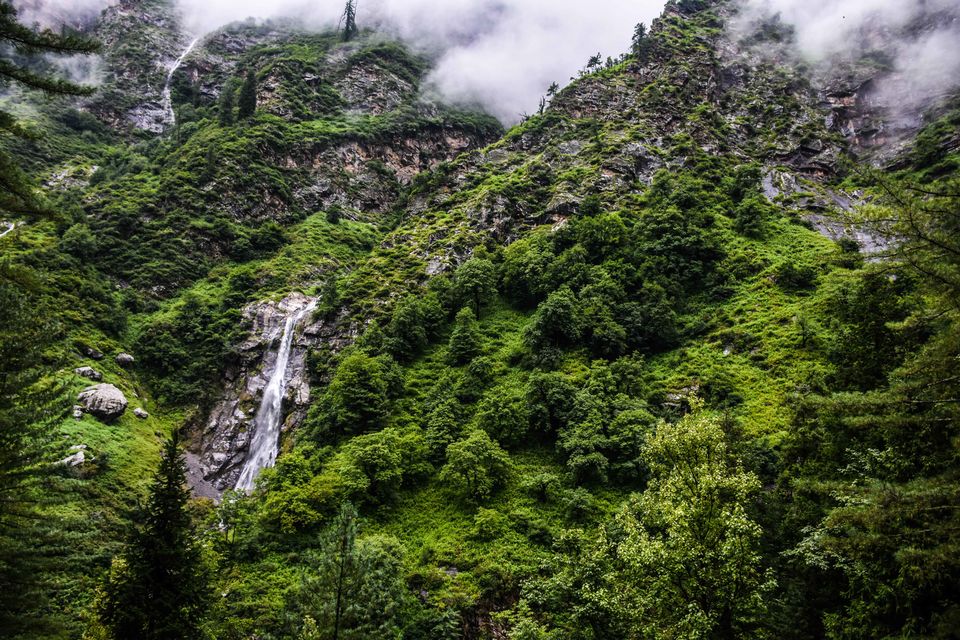 We took our own sweet time taking videos and photos near the camp and had a nice breakfast of maggi and chai at Lonely planet restaurant.
Started our trek back to Kalga around 10 am, had to be extra careful this time coz of the wet and muddy way, there were no chances of seeing the sun.