MANALI, a magical place with it's huge pine trees and beautiful mountains all around can completely mesmerize you. This place is one of the must visit places in India .Having visited it once I would love to share my amazing experience to you all and would love to be a little part of your beautiful journey to Manali .
It was my journey from Chandigarh to Manali through cab.
It was a lovely morning with beautiful weather .We all got up and started our journey to Manali from Chandigarh ,by then it was twelve noon. It was a long long journey of almost 300 kms . We halted at many places to have a little walk .And as we were half the way, there started huge traffic which lasted for two hours and the traffic was due to a landslide. Waiting was too tiring but there were many dhabas in between so we took a halt and ate .The view from the dhaba was so amazing and then I knew the journey ahead would give me many more picturesque spots.After a long break we started back and it was evening six by then .Finally we reached Manali by one in the mid night and got into our hotel . We travelled all the day and were so tired so without any delay we jumped into our beds.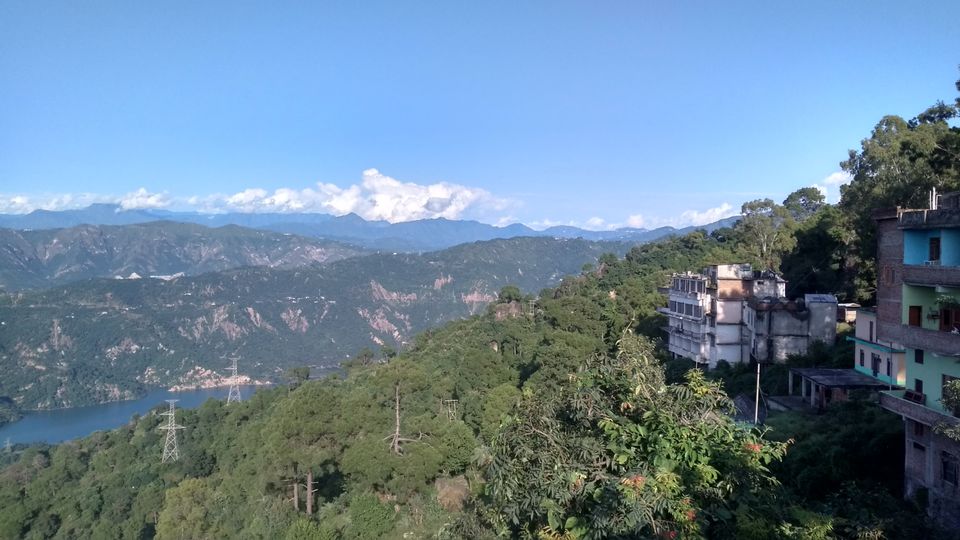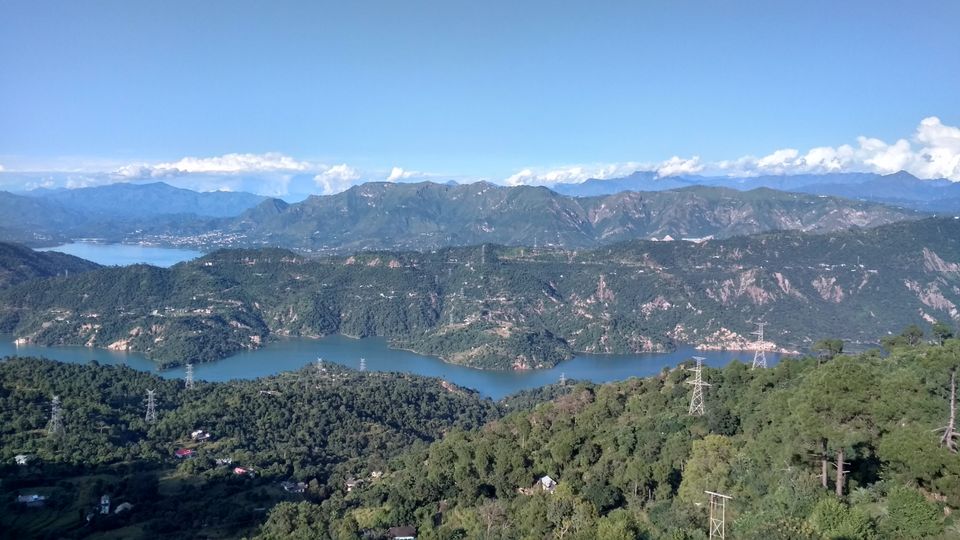 We all woke up with lots of excitement because finally we were in Manali.Having heard a lot about it and finally being there was so exciting.The view from the hotel was so amazing .
We ate our breakfast and started to Vashisht Temple .There you get to see hot water springs which is believed to be having several healing powers which is located right next to Vashisht temple .We spent some time took some pictures and from there we went to get rented dungarees (costed RS 250) as our next stop was Rohthang Pass. Rohthang ,which is located 13,058 feet above sea level and 52kms from Manali is a must visit spot in Himachal. It was one noon by the time we started to Rohthang .As we were half way again there was a huge traffic which lasted for 3hours .This time it was quiet annoying but still we waited .After so many hours of waiting traffic got cleared and we continued to go .We reached a point in Rohthang from where we no longer can drive and should take horses to see the beauty of the place. So we wore our dungarees and got onto the horses and it was just a 20 minutes ride .And then we looked around there was very little snow but still got to see the beautiful mountains covered with snow .I can't forget that moment ever in my life it was that amazing .We clicked some pictures and headed back to our cabs on horses. And then we got to see clouds passing all around. We were in between the clouds.Can you even imagine ? No words to describe that moment. It was 6 in the evening and we can no longer stay in Rohthang as the way becomes hardly visible due to clouds and fog so we started back to our hotel .We reached our hotel by 8 ,took some rest and went to Mall market .The night view of Mall was so amazing but the prices over there were little high so didn't buy anything but tried some Manali sweets and ate South Indian food and to be frank sweets were so good but food was not upto the mark .Later we went to our rooms and slept.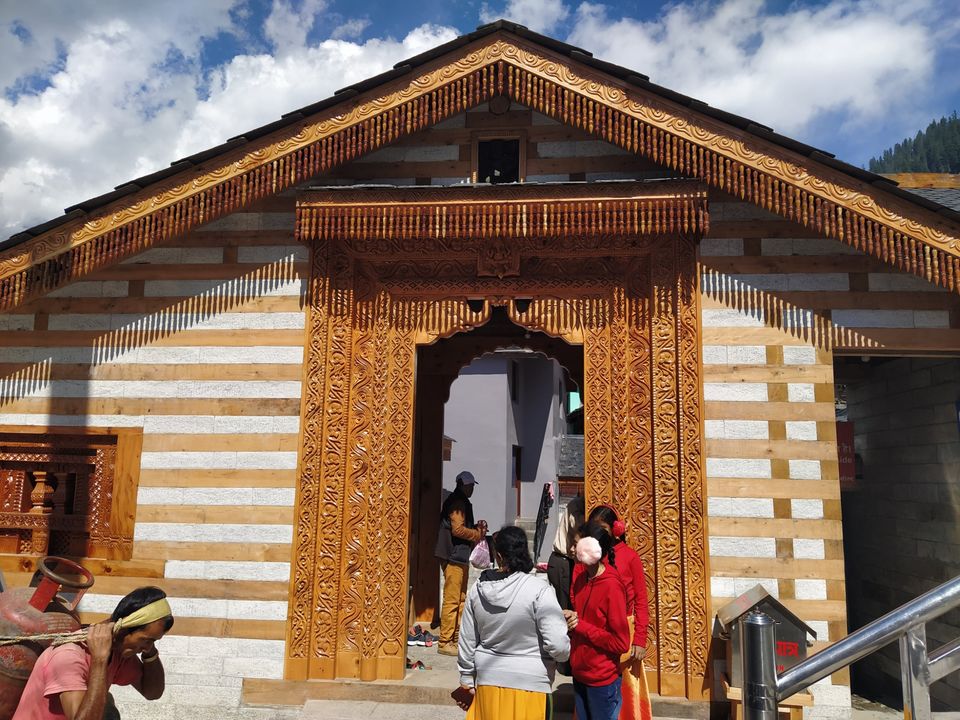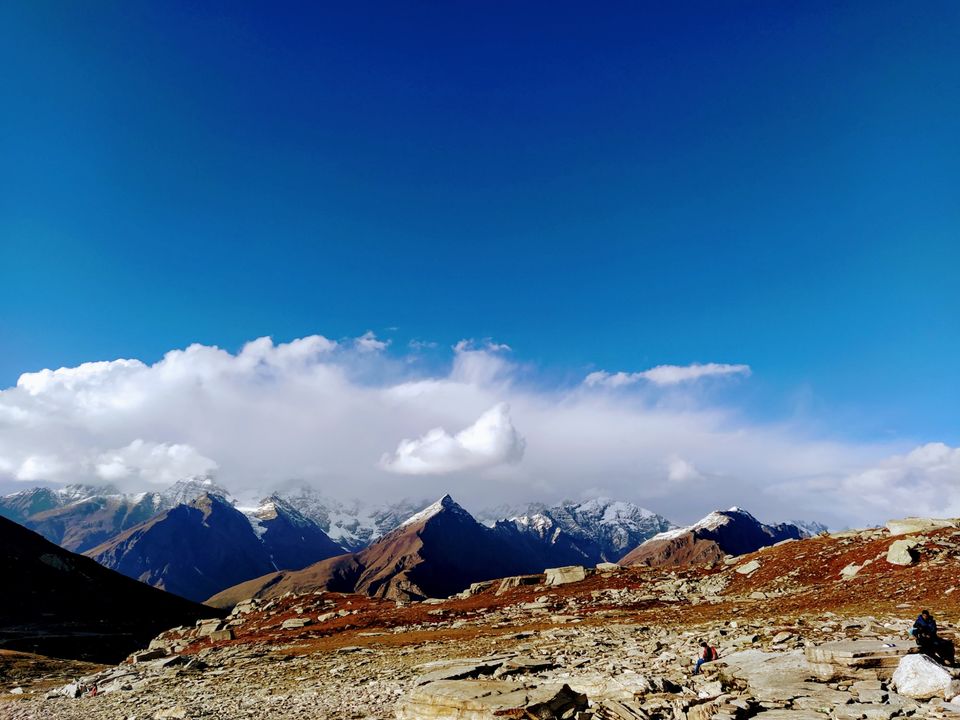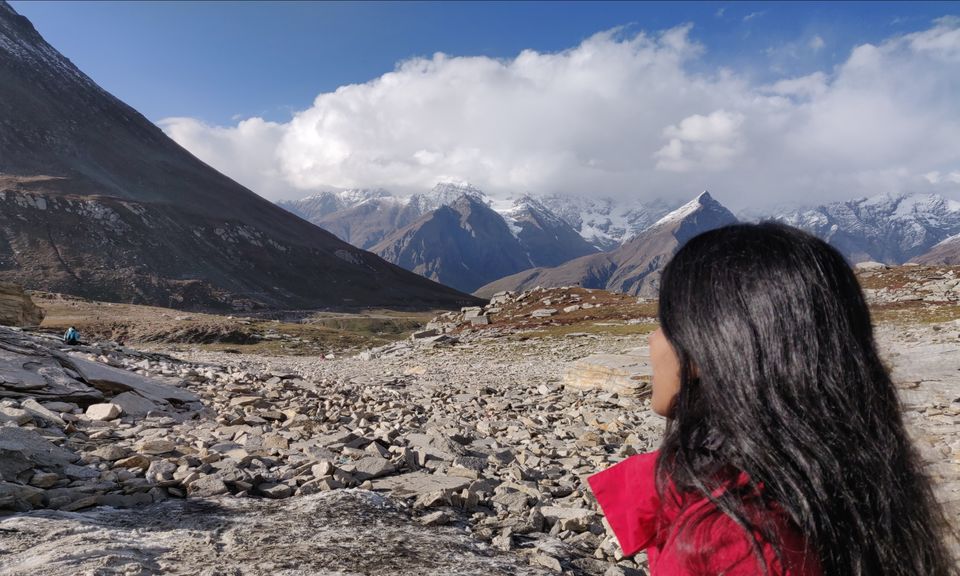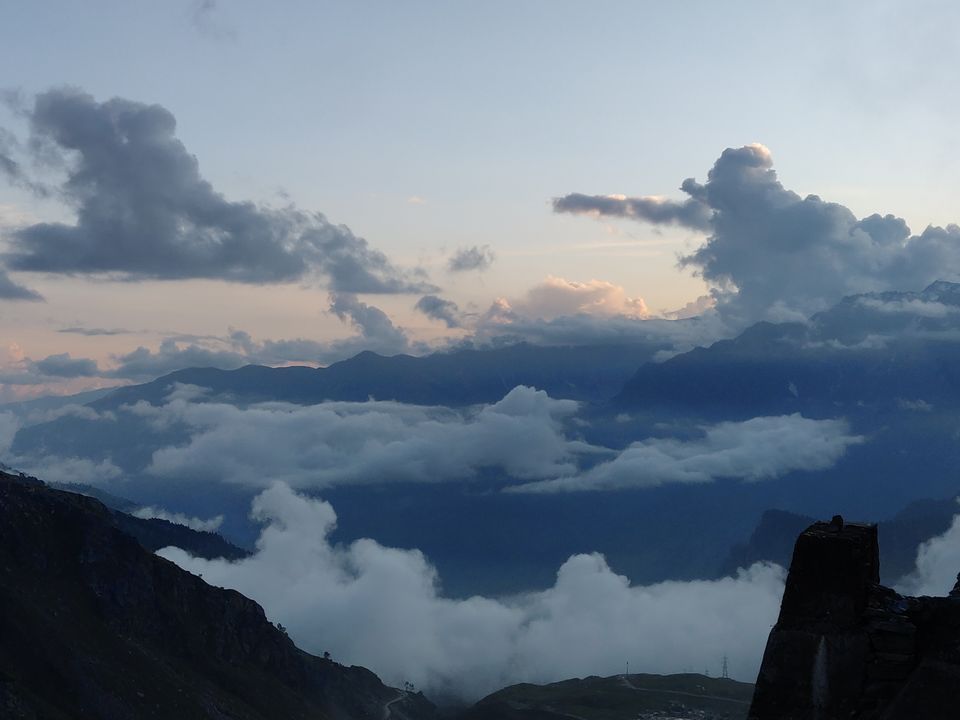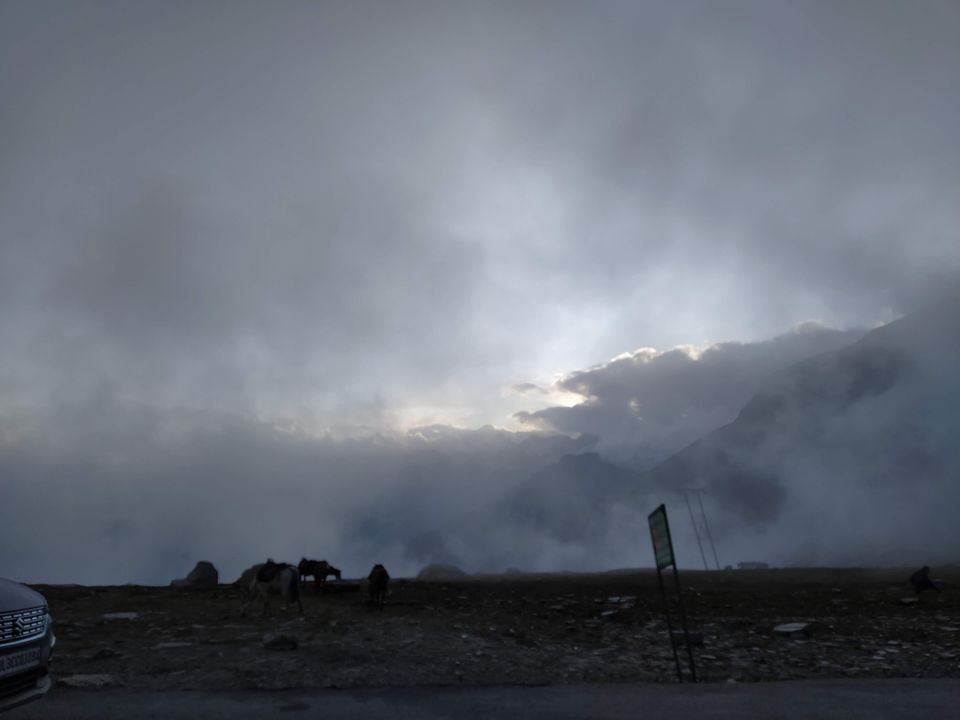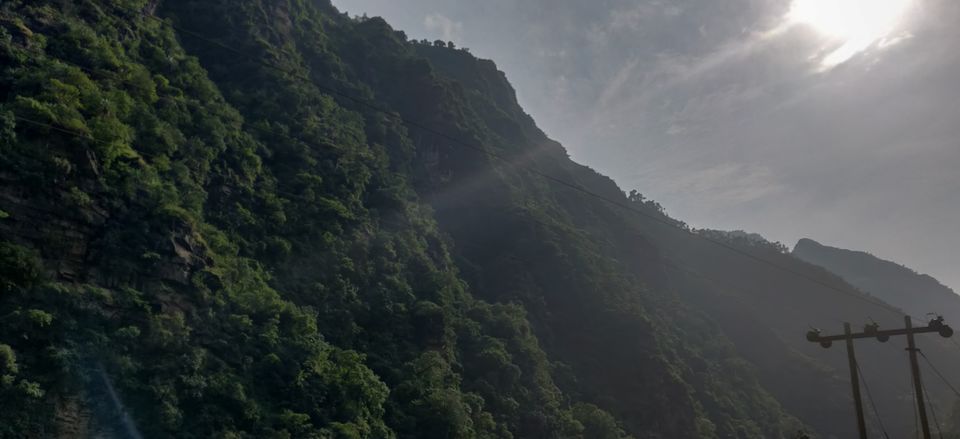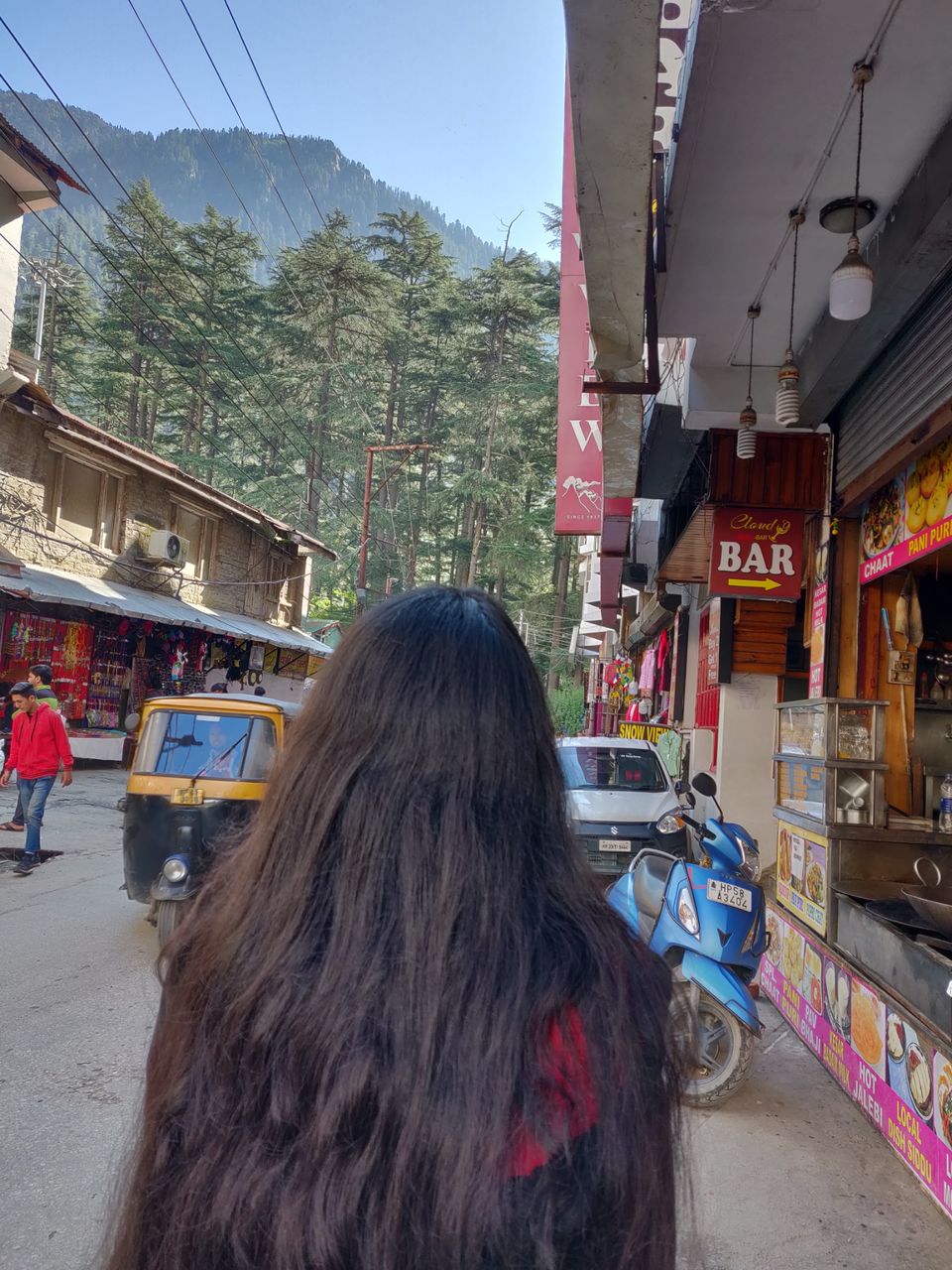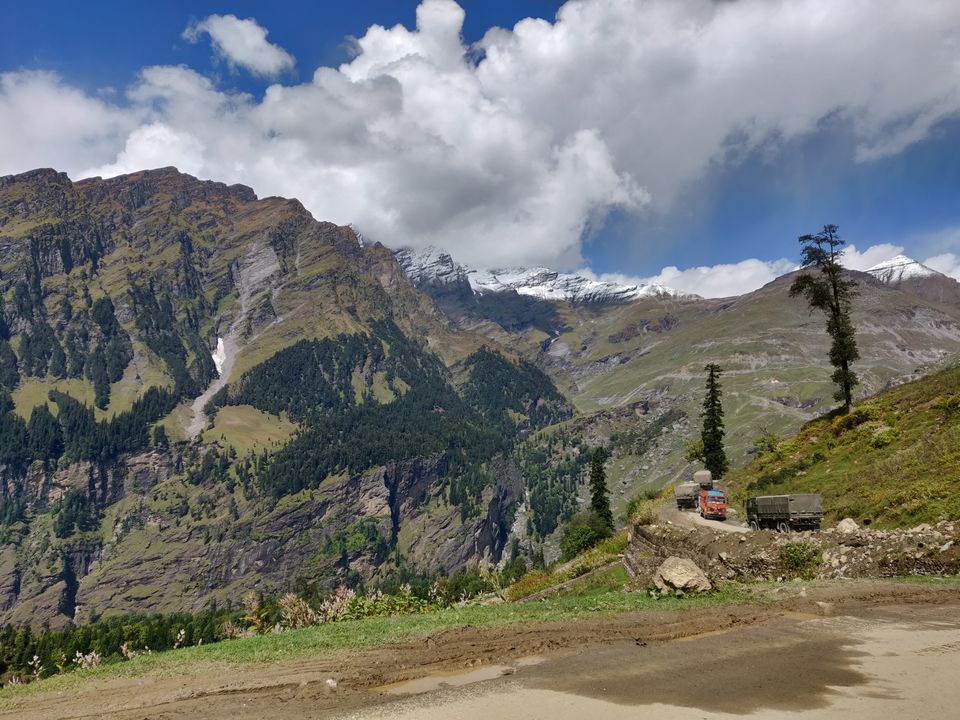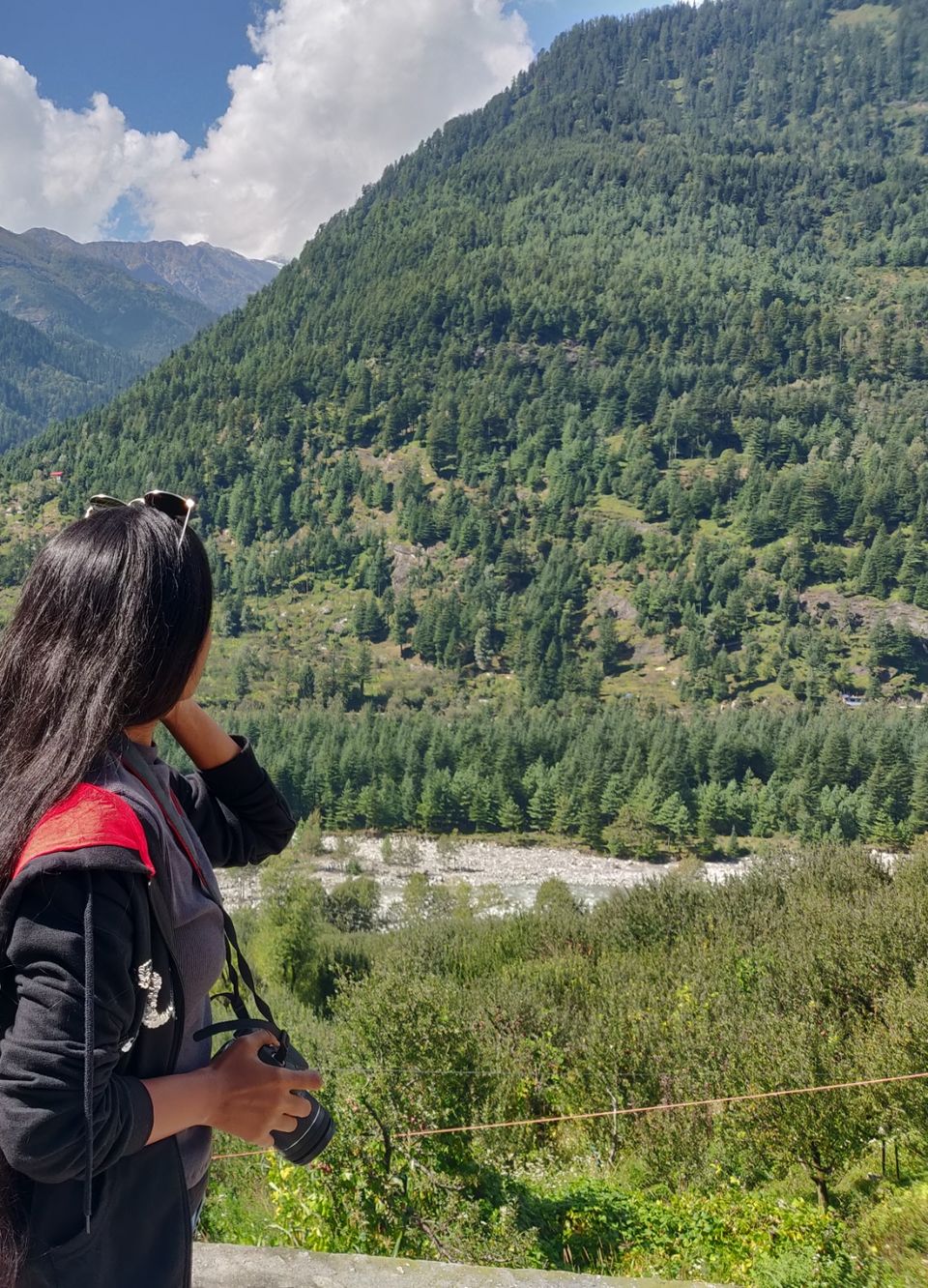 It was our day three and we had much less time as our next plan was to Shimla. So we got up early, ate breakfast and by 10 we started to Hadimba Temple which is located in the midst of huge Pine trees.Being honest never saw any temple that beautiful . After spending some time in the temple we started back to Shimla .Mid way we stopped to experience the paragliding (costed RS 3500 +500 for video) which is one of the adventures not to miss in Manali . At first I was little scared but once got into the air everything turned normal.It was beautiful.Later we got back to start our journey to Shimla and after a long journey we reached Shimla by 11 and slept.
So this is all about my Manali journey which was short yet beautiful. I surely suggest you all to do visit this place .I never saw any place this good and peaceful and the people over here were helpful too .