Himachal pradesh, land of Deities, Finally after months of planning.. i left for Kasol on 23rd of june with one of my colleagues.There is a connection to mountains that many of us crave. I seek solace in their grandiose statures. I always find myself genuflecting at the gates of the himalayas. Such a refreshing atmosphere it was,We find stillness from our minds in the music that they play,in the whooshing winds that kiss our faces,in the water that calls us with its glimmer..Mountains are love..!! I reached kasol on 24th June after spending 22 hours in the traveller bus due to traffic jams.. I could feel the aroma of hashish in the air and trance in people's heart.Our friends joined us in Kasol. We managed to get in very beautiful homestay near Parvati river.. the way to our homestay was very dangerous. I could hear sound of river and the track was covered with trees.We stayed overnight in the cosy room.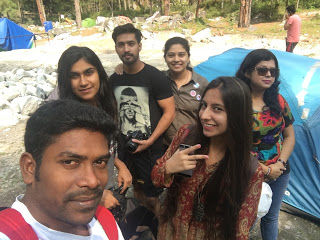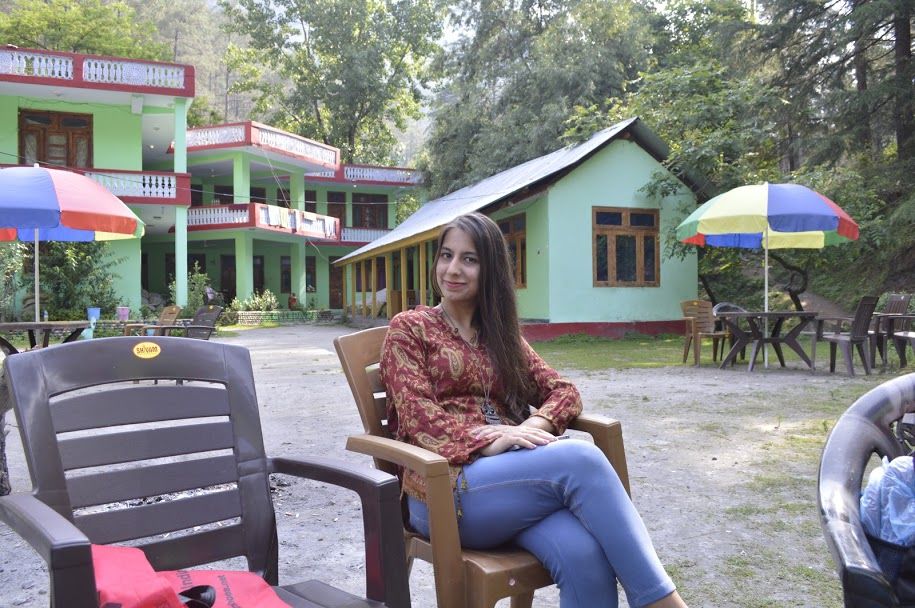 Then next day me along with 5 friends, left for great trek. We drove in our White Honda city To reach the Village Barsheni. There we parked our vehicle and started the trek. It is 10 kms from Barsheni. The magnificent sceneries of the valley will leave you spellbound.
There are small cafes in between the trek.They will provide you with Maggi, Omelette, Shakes,Tea and food.Believe me a cup of tea with Maggi in the beauty surrounded by gigantic mountains with thick Deodar trees followed by melodious sounds of Parvati river will revive your soul.I felt so alive and refreshed for that moment I left my world of worries and stress somewhere then after reaching midway, there comes a breathtaking view of RudraNag. There is a waterfall and wild flowing river. The flow of river is so fierce that i could feel the droplets reaching me every drop could re-energise and fade away all the tiredness .
Then after having hot chocolate milk and some paranthas we resumed our journey.Finally around 8 we reached on the Top.We managed to find a tent for all 6 of us at ''Hilltop View''. We enjoyed bone fire and after having dinner we all slept in tent as were exhausted of the trek.
Next Day I woke up to the musical sounds of raindrops. I stepped out of tent and could barley see anything because we were surrounded by clouds all over. When it stopped raining I could see clear view of beautiful Mountains trees and tents down the way.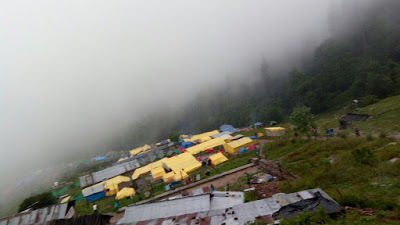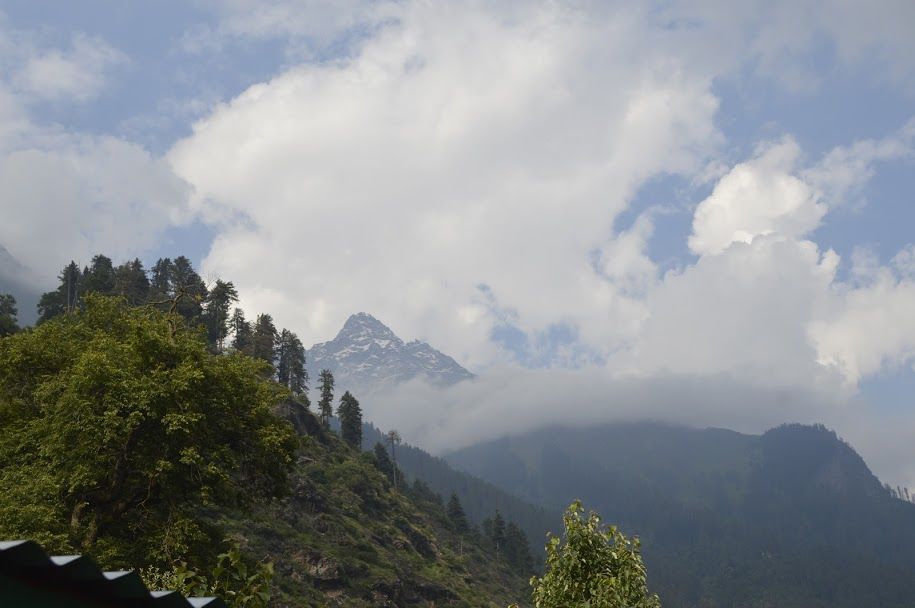 After having some breakfast and tea we went to hot-springs of Kheerganga. Now that place was magical.The moment I stepped into pool all the pain & stress vanished.Those Sulfur springs were amazing .We trekked downwards and reached kasol around 7 pm.
We got room at ''Red and Blue'' Hotel . After checking in we left our room for dinner. I ordered Iseriali dish ''ShuKshuka'' though it is breakfast special but, being foodie, i couldn't resist myself, as it was soo tempting.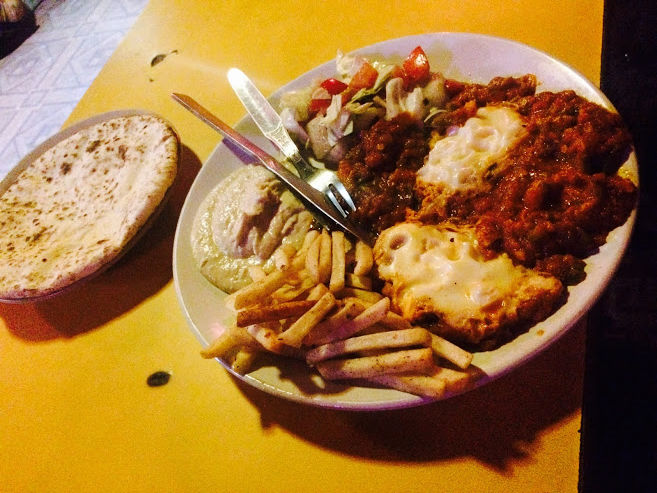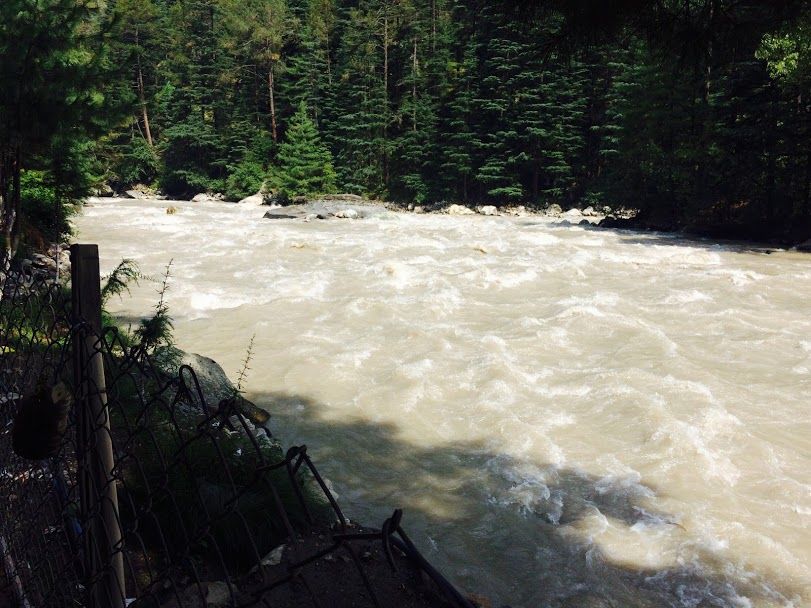 Next morning we woke up to beautiful view of Mountains, River and trees with a cup of coffee. Wow that is something I miss even today.We went to holy Manikaran gurudwara ,after that we took bus to Delhi from Manikaran.