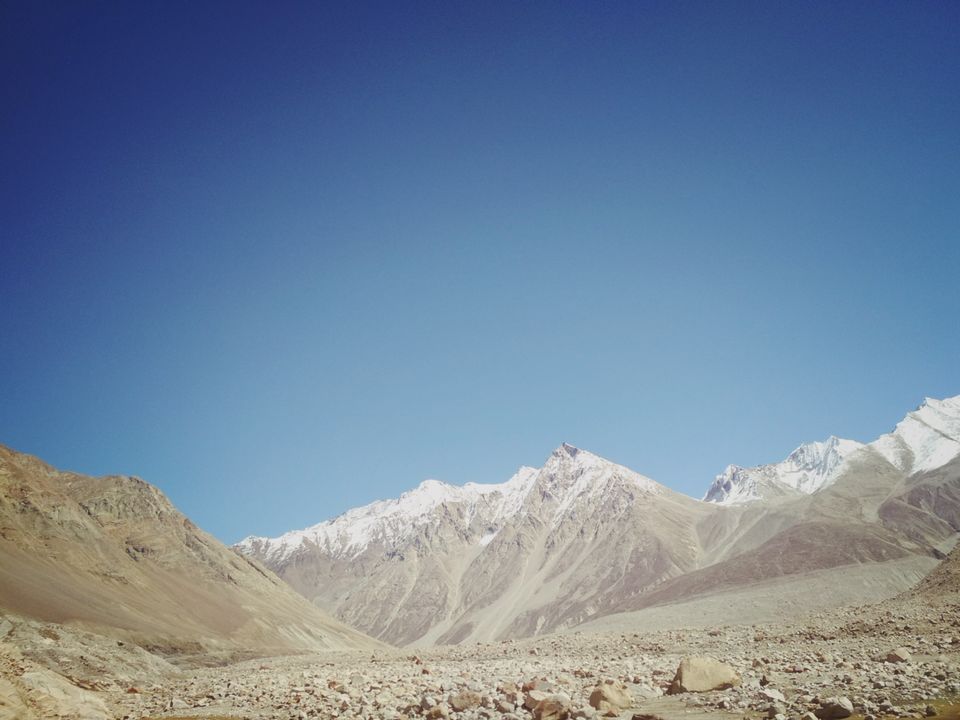 On a Sunday eve, I was having chai enjoying the alluring view of monsoon in shimla. I was just going through the pictures that I clicked on a roadtrip to lahaul & spiti, cherishing those moments, thinking about all the fun I had with my pals..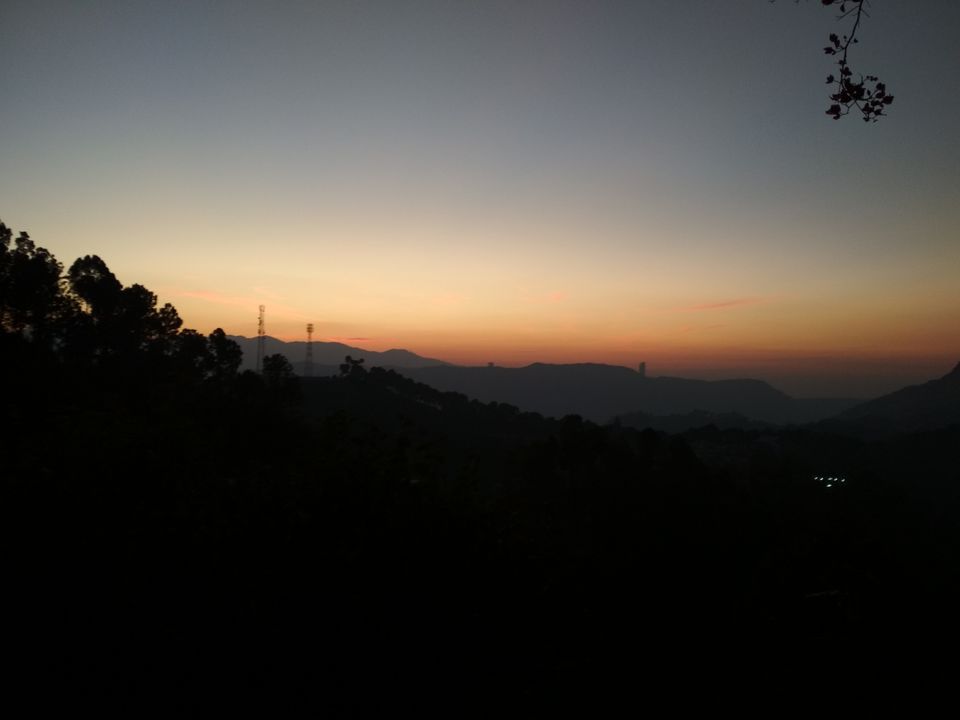 I'll fill in about my expedition. So just vibe with me. Last year, I with my friends planned a road trip to kullu as we wanted to see the dushera. According to the plan it was a 3 day trip, but it didn't happen that way. We were planning it for about a month. It feels like yesterday. We were contented and a bit hyped when our road trip started.
We were going to kasol as we decided to go there first. After 6 hours drive from shimla we reached kasol at dawn. It was my first time visiting kasol so i was a bit excited, what would it be like to stay in kasol as i heard a lot bout' there culture and its life.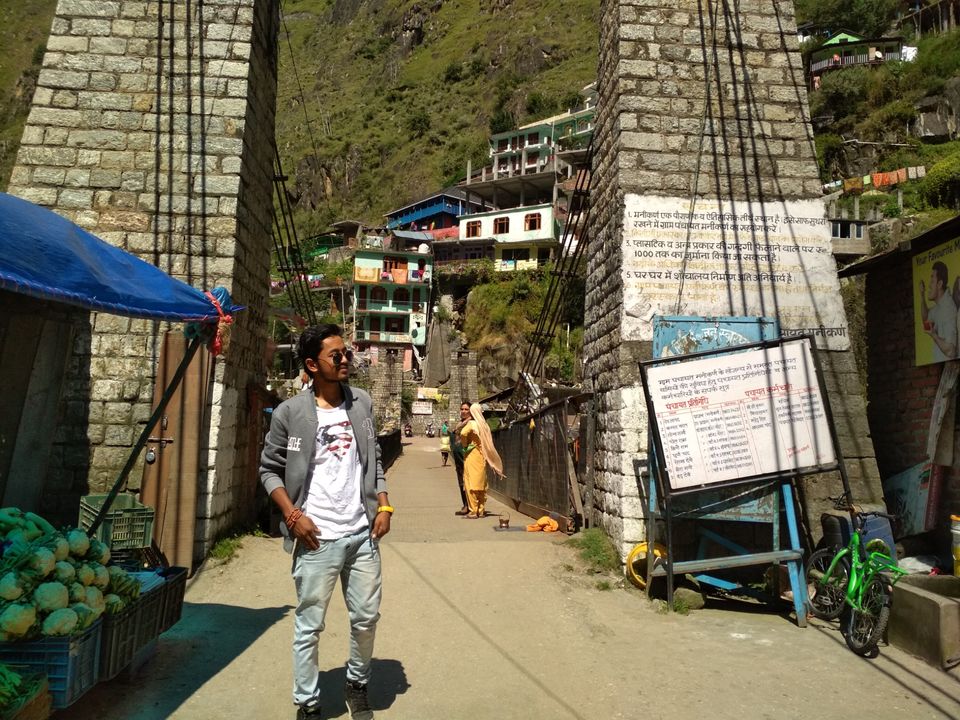 As you all know kasol is also known as mini Israel, and guess what it was full of Israelis. Aaaamazing people out there, all were in a different dimension, all thanks to joint and LSD. Most of them were raving, living their lives to the fullest.
You can hear trance in every cafe. Sometimes i wish to be a hippie like them. You know, open minded, peaceful, always smiling , far away from this twisted world and its problems. I really think they were a sentient being capable of loving everybody.
"I want to be around these magical people who believe in being happy and love without conditions. I want to be around the people who won't judge me for being me and who will like my weirdness."
And Kasol was that place where I found those magical people
Next morning I was planning to meet my aunt in manali but as planned it didn't happened that way and we went to keylong instead. And it happened before dushera, we thought we would return before dushera. So we went to lahaul & spiti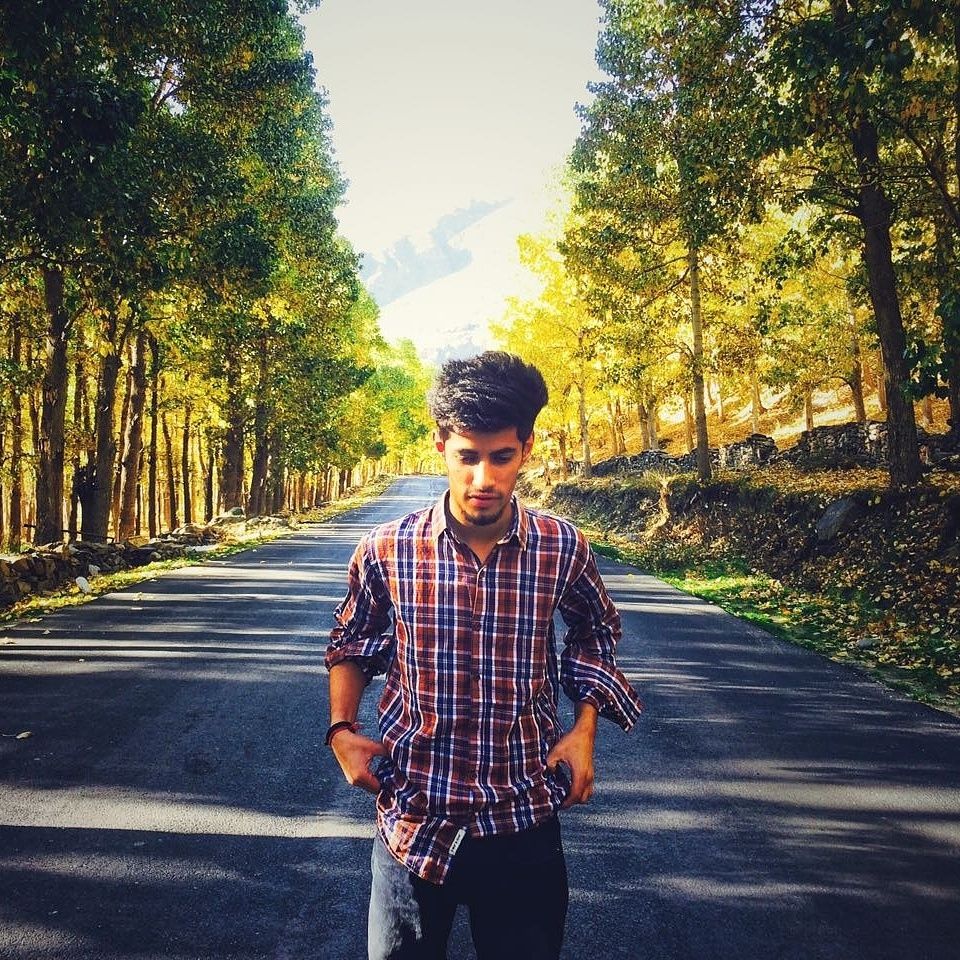 It's not foreign guys, its a road in sissu, spiti. Just imagine you with your favourite car, no speed limit in this road. Sounds fun right, that's exactly what i felt there. It was a mere serendipity that we found this road with komorebi that is so alluring.
So we stayed the night in keylong. There was no signal but we didn't want it as we were enjoying every moment there. People out there wake up at 5am. You all must be thinking what's the big deal waking up at 5. But guys if the temperature was - 15° or less then there's a big deal and working on fields to earn the daily needs. Place may be cold but the warmth and affection they gave us was balancing everything.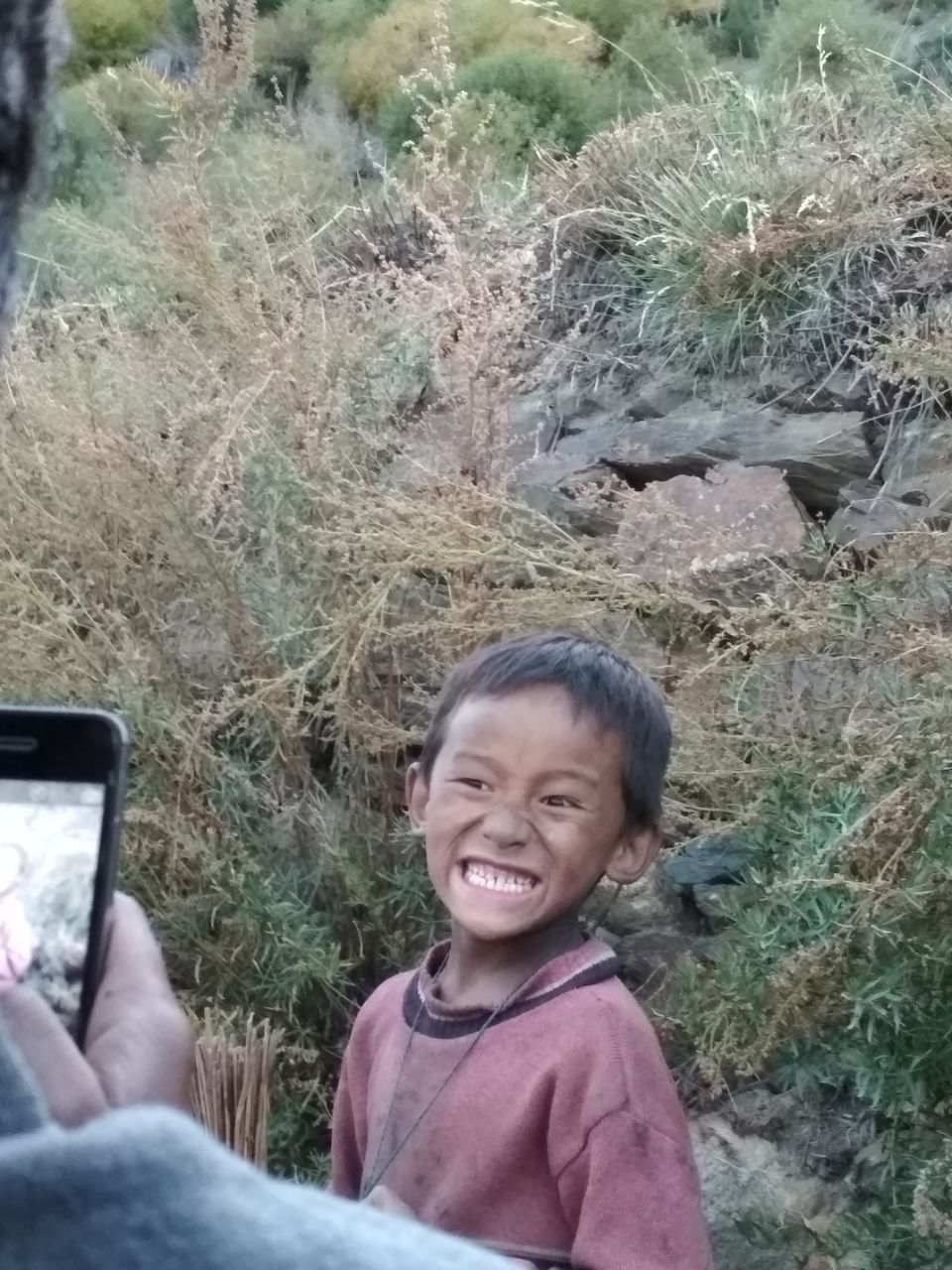 See the happiness in his eyes, no regrets, no tension, nothing to lose and a world to see.
We woke up at 5 am and started our journey further. We couldn't even sit in the car as the seats was icy cold. We were shivering, dying to get some heat. Atlast sun rose, and we stopped the car, rushed to get some sun's warmth.
About half an hour later we sat in the car and started our journey further.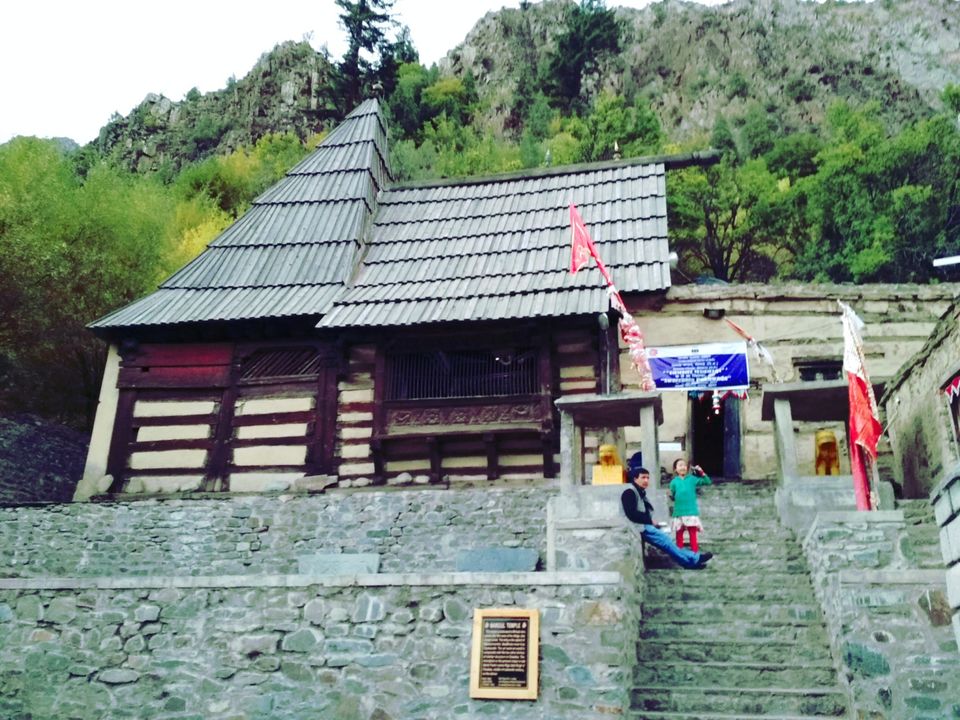 We went to Udaipur in lahaul as there was a famous Mrikula Devi temple. If you ever visit lahaul , i recommend you to visit this temple, there's a story behind this temple but i won't tell you that. Sometimes a lil' suspense is important in life. So why don't you go and see for yourself what's the story behind this temple? You won't be disappointed, I can assure you that. You'll find a plausible answer.
The next day we woke up at 4 am and I think the temperature was -20°. And the next spot where we were going was no less than a paradise. Chandratal, the moon lake.
You have to visit Chandratal at least once in your lifetime. Chandertal is one of the most beautiful place I've ever been in my life. Everything there was so appealing. Imagine you're sitting at the edge of this lake cogitating, enjoying the cold breeze, staring at the deep blue water and mountains, appraising its alluring view. Sounds fun right? By the way that's exactly what I was doing there And the water was so palatable. The moment i drank some water i was on the 7th sky. So refreshing, I had never drank the water that tastes so good.
And I am not exaggerating, lahaul spiti is effin awesome.
I deeply recommend you to make a road trip at least once to lahaul spiti . It has many more surprises for you. You won't be disappointed.