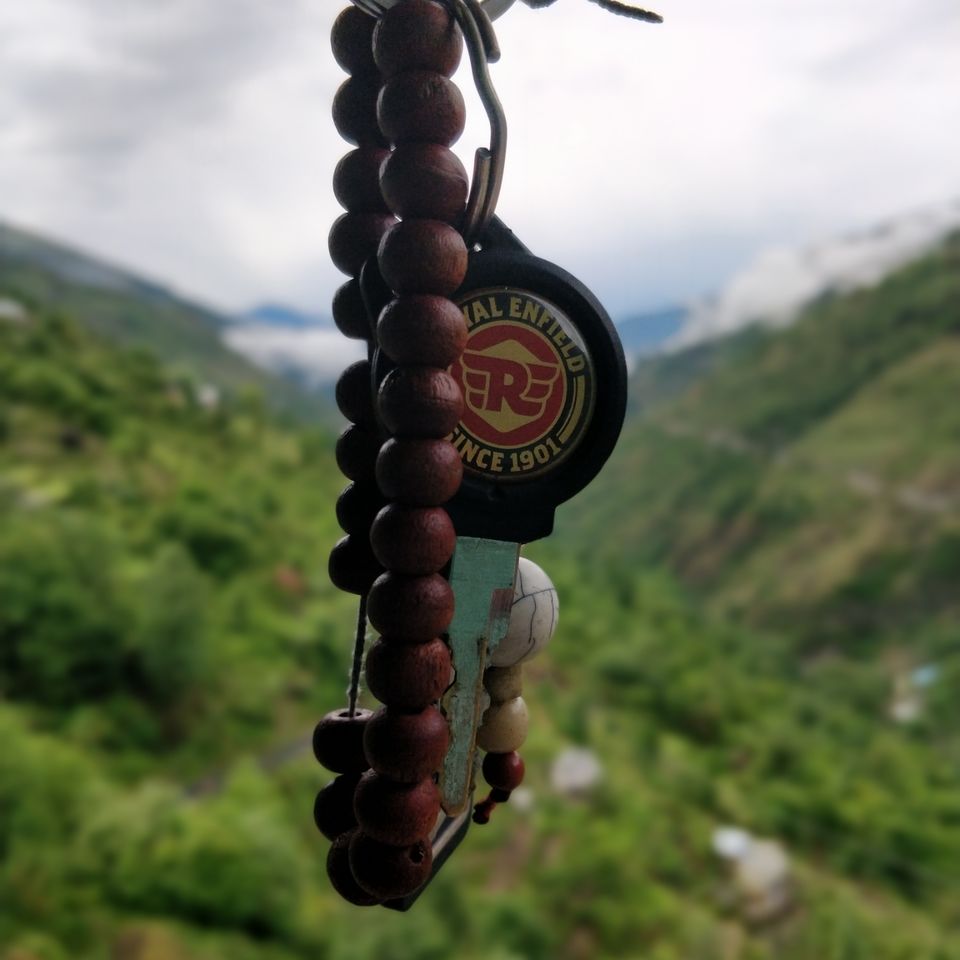 The time ws 4 in evening.The weather was little humid.The sun was planning his trip for another country.i was ready with my back pack and with my classic 350 to hit the road again .we had started our journey from Mohali toward Sachpass.we reached pathankot at 9.30p.m.Then after that we plan to go to one of our friends house for our night ,but after going 5-7 km from pathankot our accelerator cable was brake down.nearset market was close.we we're stuck .so I call one of my friends (parikashant) who lives in pathankot and tell him the whole story.we go to his house and have a stay there.(NOTE: when ever you want to go for a long ride on your royal Enfield or any other bike always take a extra clutch and accelerator cable to avoid these kind of problem and also a  chain lubrication ).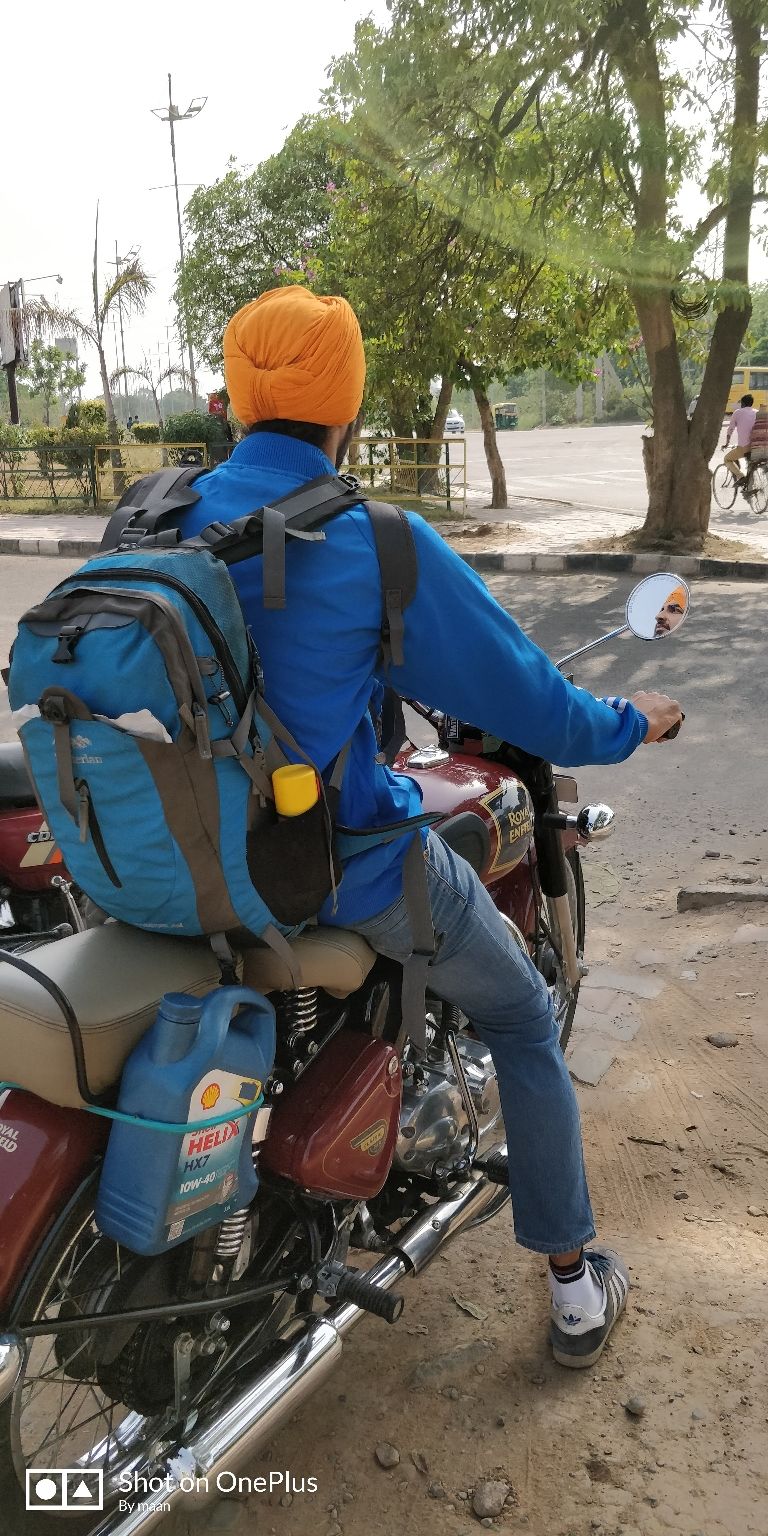 On the next day which is may 5 ,we woke up and start planning for the ride.we go to the nearest mechanic to fix our broken accelerator cable.After that saying goodbye  to parakishant,we were on our way to Sachpass.sachpass is 200 km away from pathankot.after clearing pathankot hilly roads starts.all the beauty was eye catching.on the way near tissa there happens a land slide and again we are stuck ,the sun was already behind the mountains and the clouds were roaming over mountains tops.it takes 45 minutes to clear the road.we were already late ,it was all dark outside.so we call our friends who came from Sachpass and ask them to book a room.after reaching their we meet our friends who were one day ahead of us.they was telling us stories of the whole route.i was really excited because all the road is covered with snow.everywere was snow snow and snow.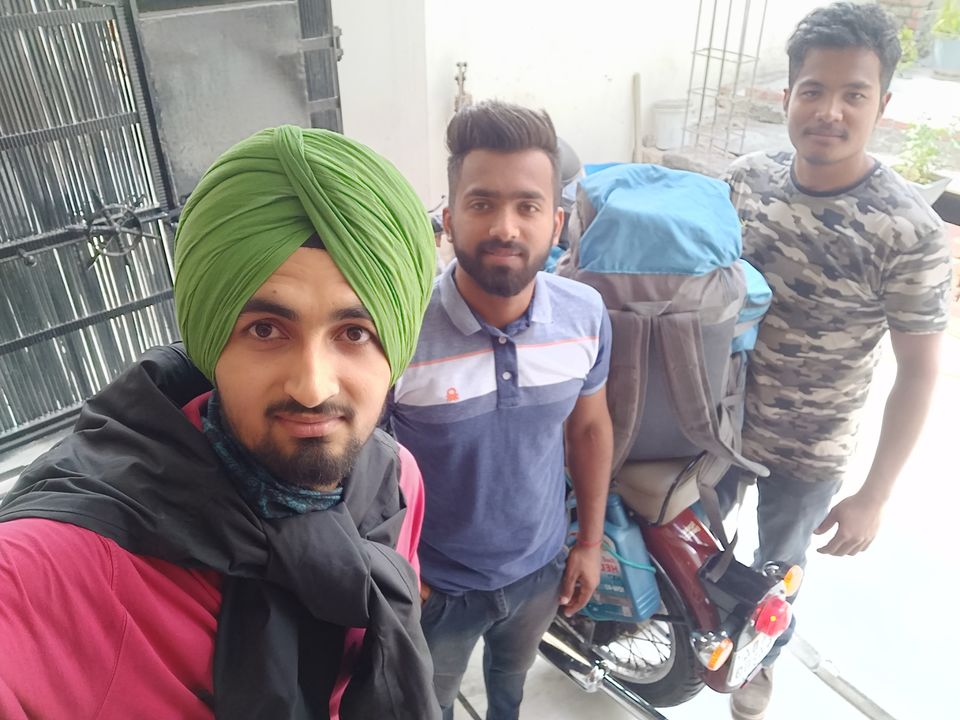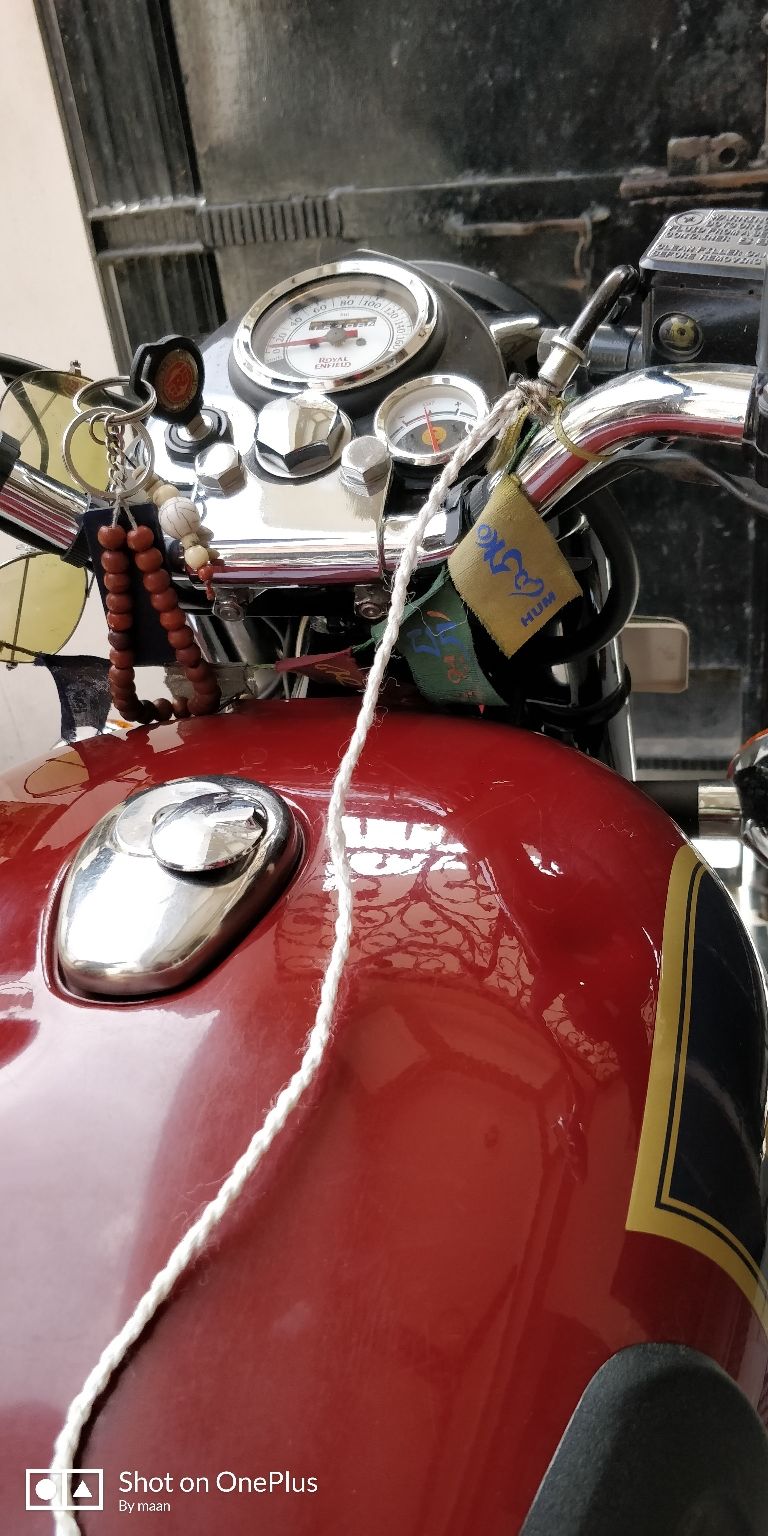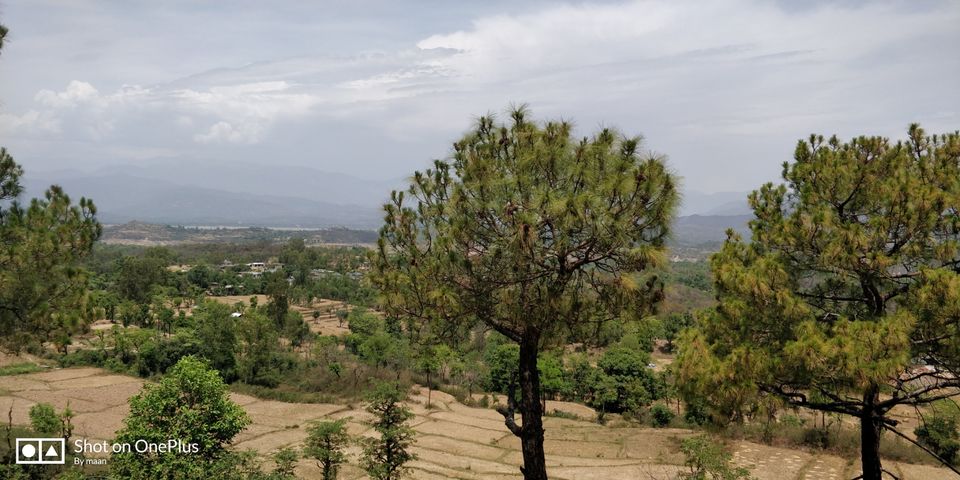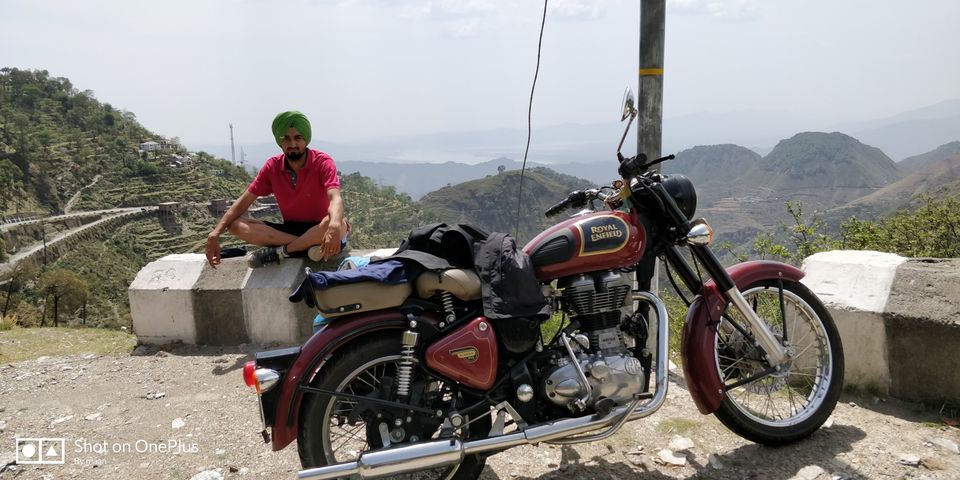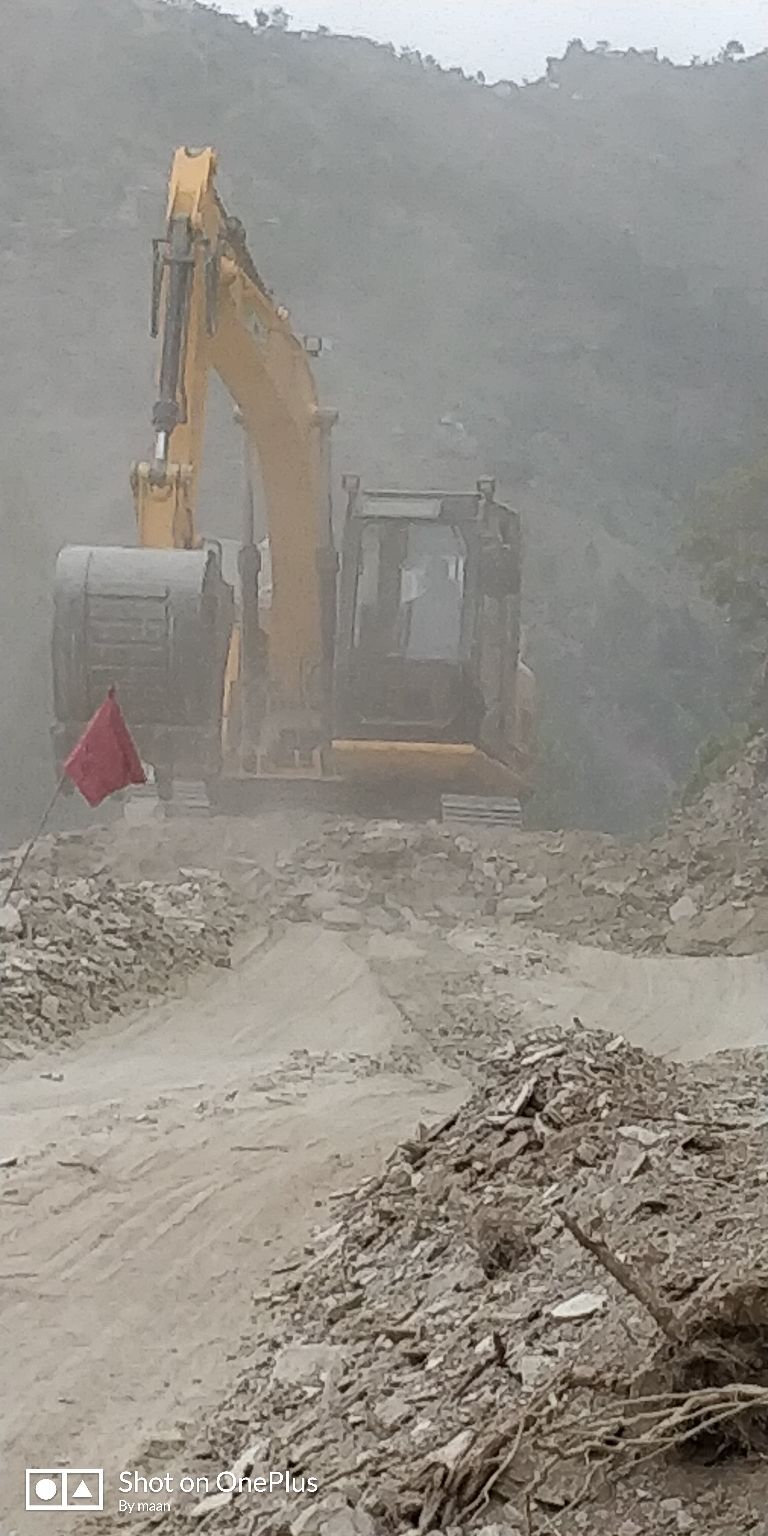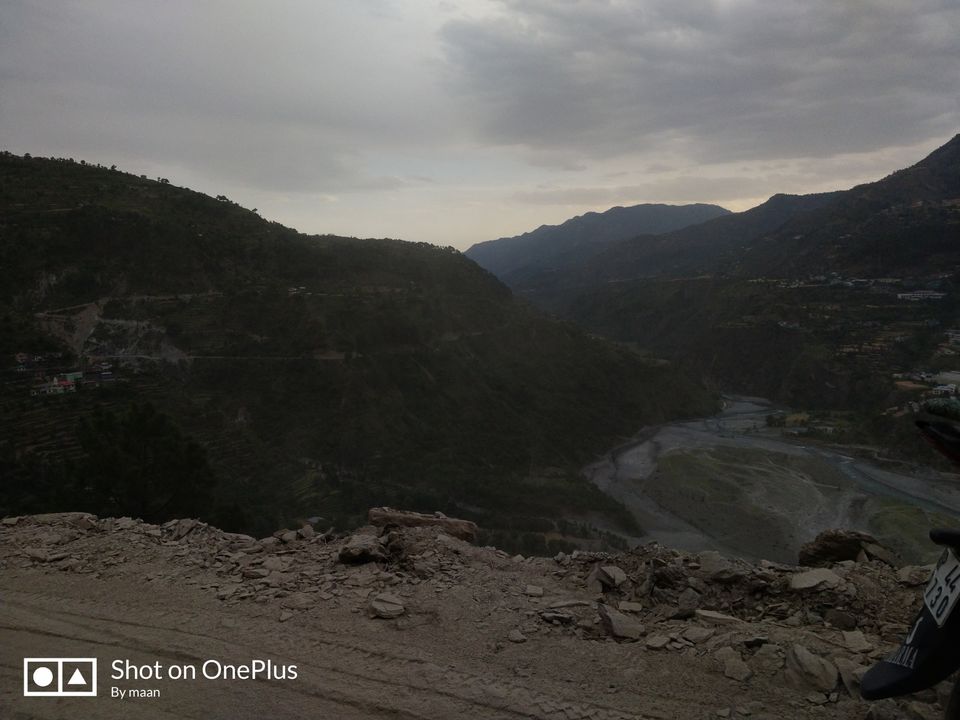 On may 6, we woke up very excited,bcoz it was first time I was riding in the snow.before starting our ride we took some photographs with our friends and then start our journey.from our hotel room Sach pass was 50-60  km away.the last habitale village was barigarh which was 3-4 k.m from our hotel which is situated in tarelli mod.in barigarh there was a check post where we have registered and sign there with a note that (we are going on our own risk).after barigarh all the terria n was totally gravel.but it was worth riding.we fell like we have open the door of heaven.the weather was cold.after crossing satrundi we encountered with the snow,as we were going further the snow starts to increase,first I was on right,after some time it was on my left side as the time passes I was riding on road which was covered by snow on both side .as we move further there was snow everywhere.left right ,up ,down all the sides are covered with snow.& Then snowfall starts .we were in middle of nowhere but it felt like we are on a different planet.as we move further the road was totally covered with snow our bike starts to skid due to lack of friction and grip.we were 3-4 km away from the Sachpass and the weather changes within a blink of eye.we are covered with dark  black clouds.&then again it snow fall start with a fast blowing wind.the temperature was -2°c.again we we're stuck but this time we don't have a friends like prakishant to call.the weather conditions was getting worse.so we decided to go to back our hotel.bcoz if we stuck there nobody can help us .it is a very remote area.so we start going back to our hotel room .while going back we were kissing the clouds bcoz they were very close and going up to the mountains.at that time Himachal government announced a 4 day alert of heavy storm ,and we are in the 2nd day😁😁.as we coming back rain starts.we were completely wet in a temperature less than7°c .as we reached our room,first both of us change our clothes and have a tea . At night there was a heavy shower of rain outside and thunderstorm.we were talking about journey and proud of our decision.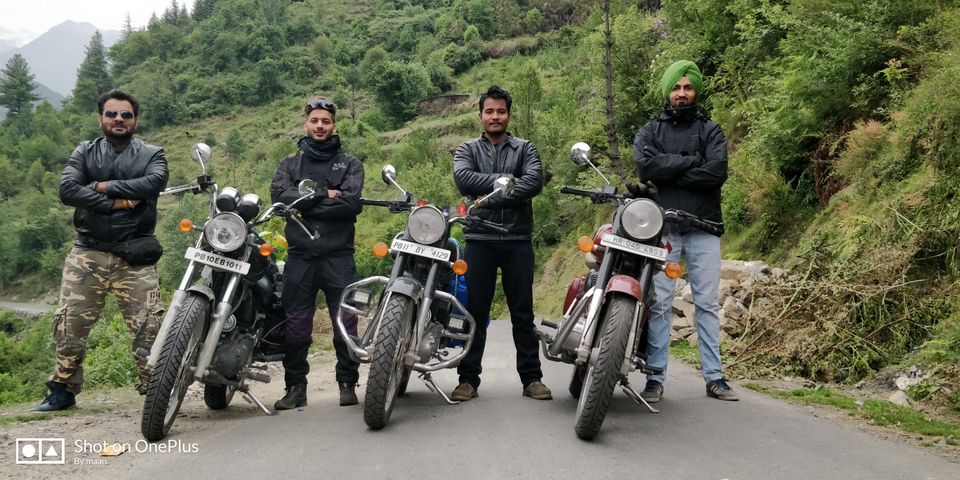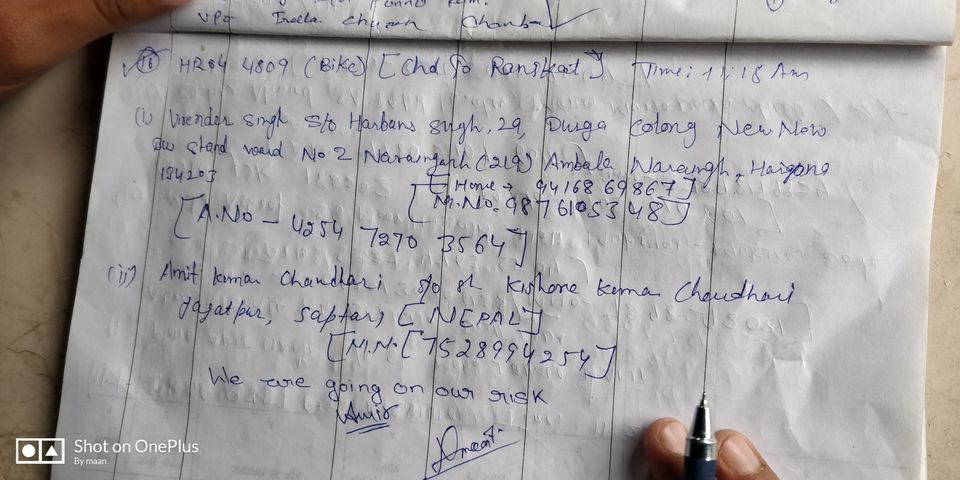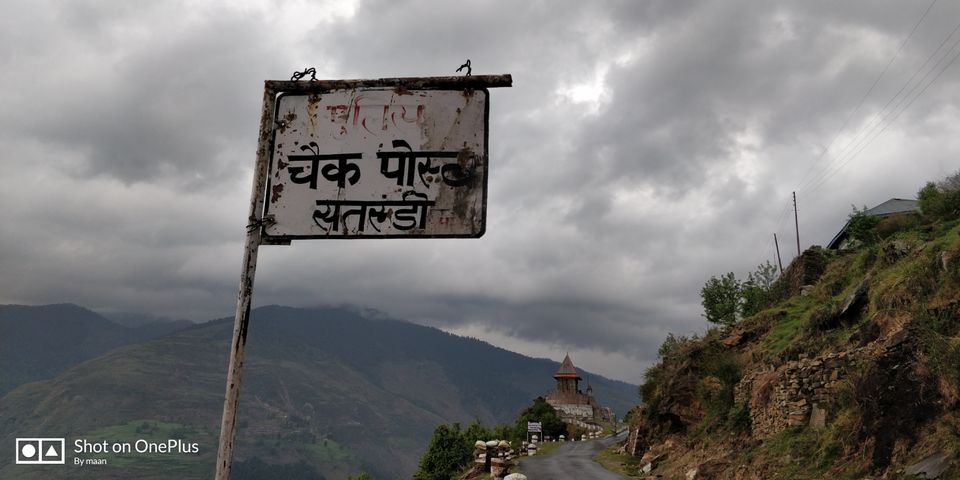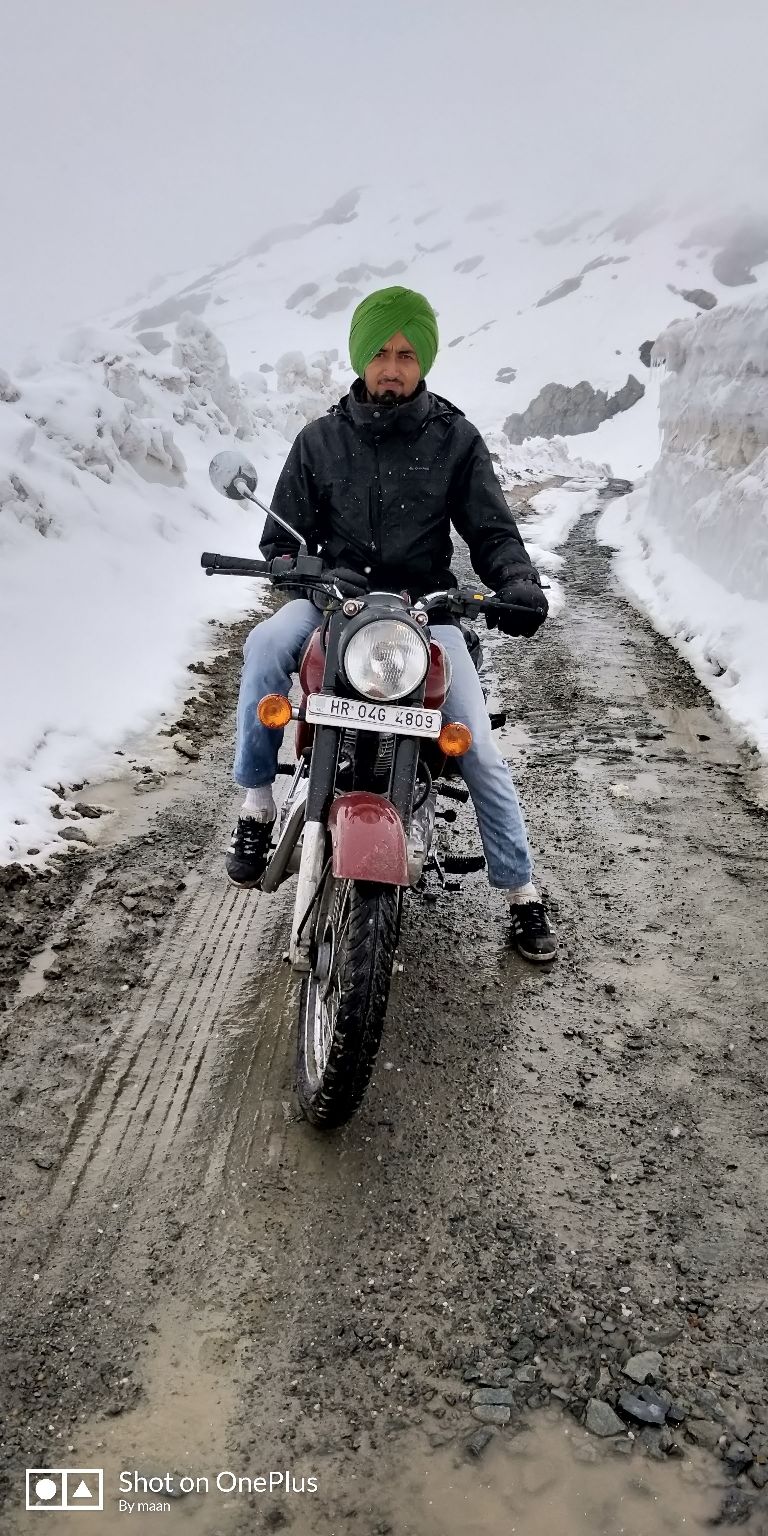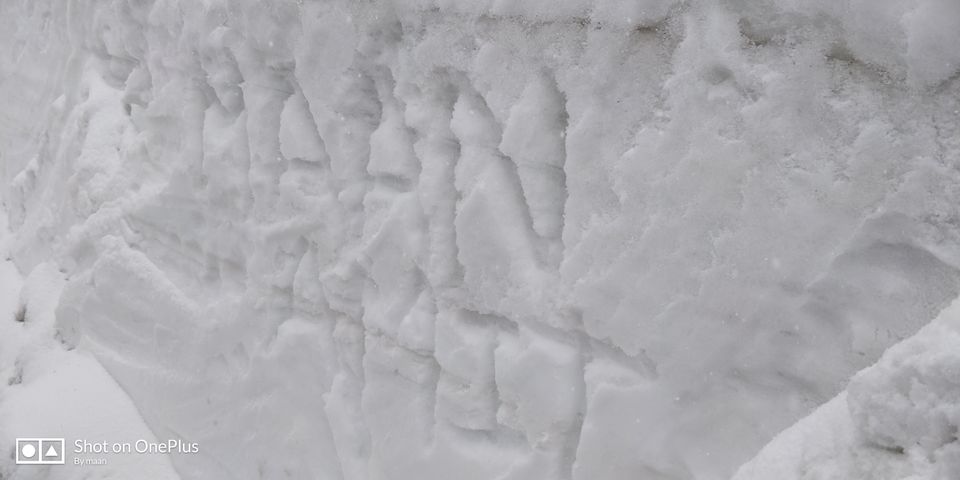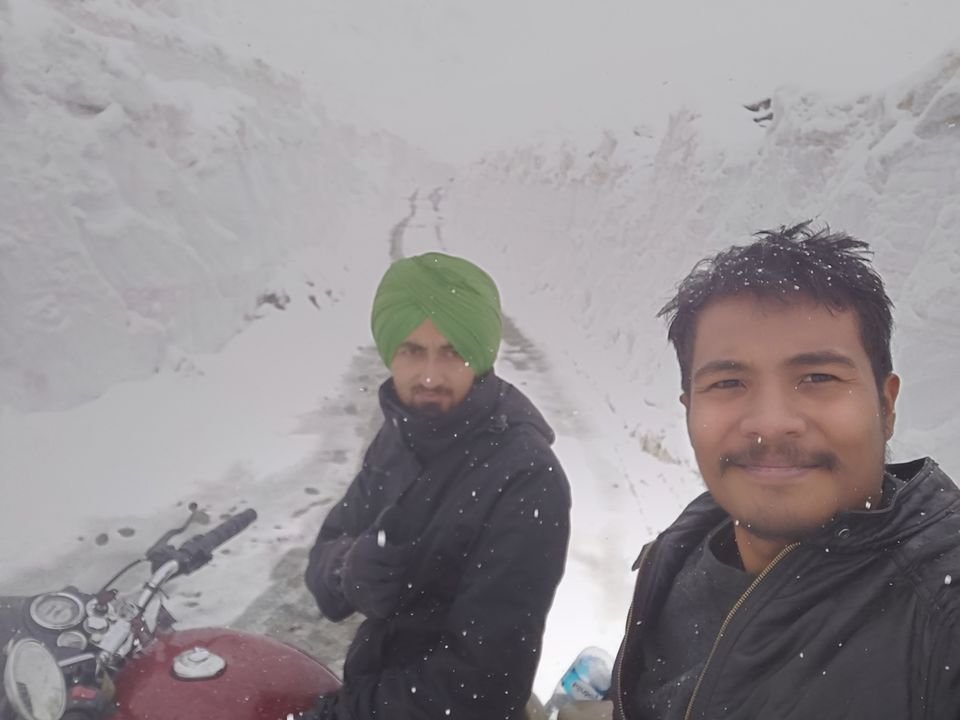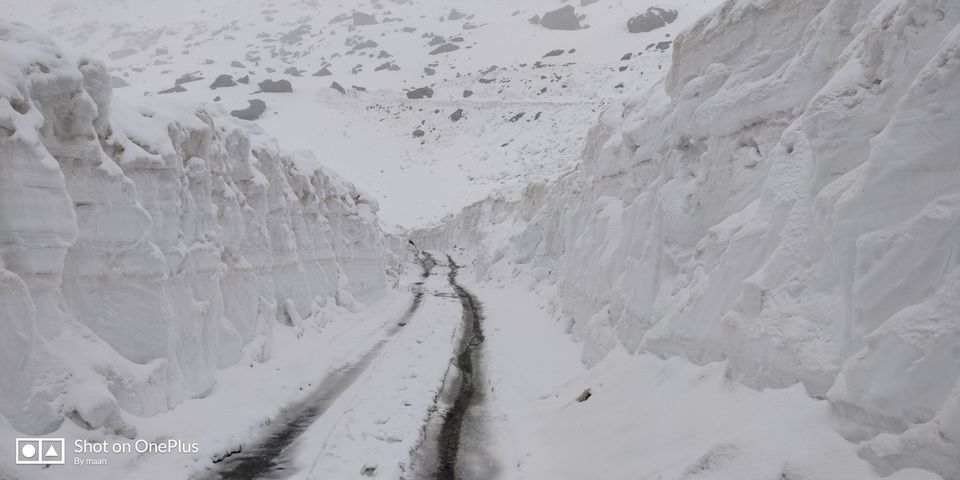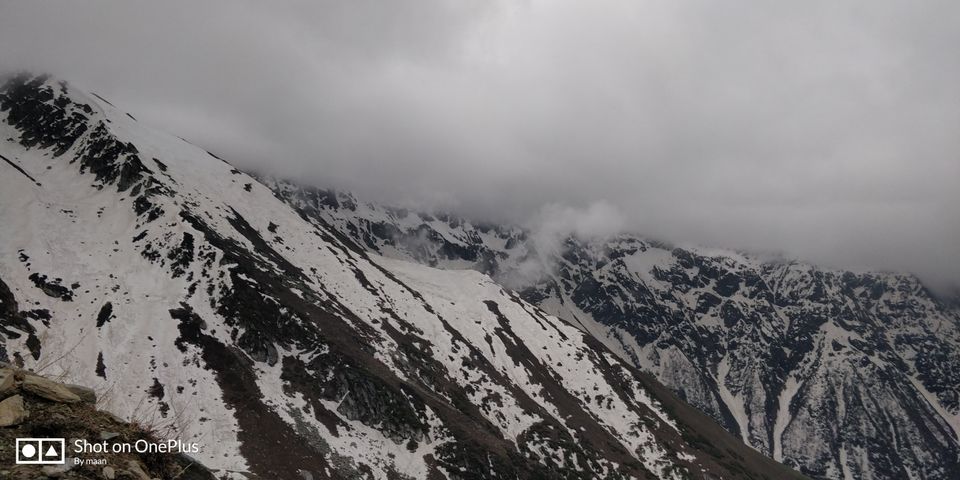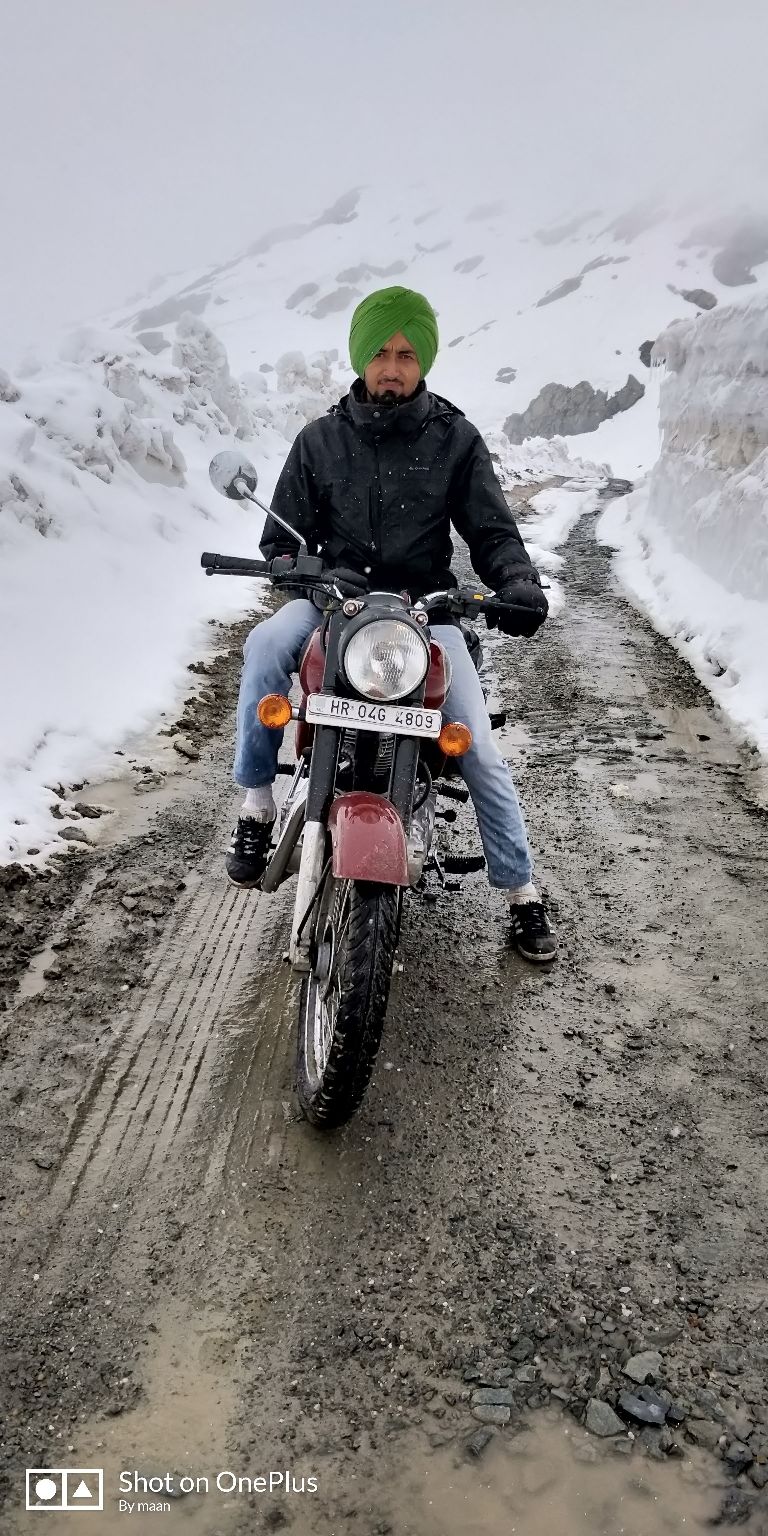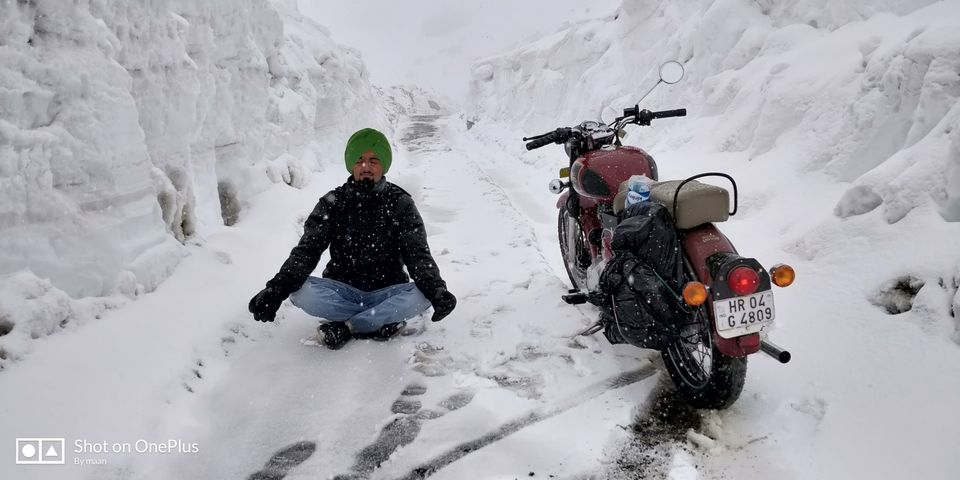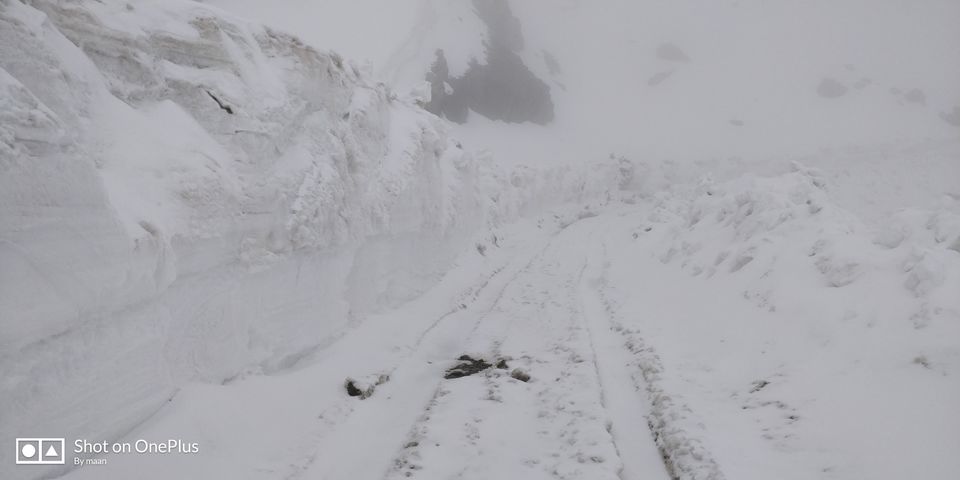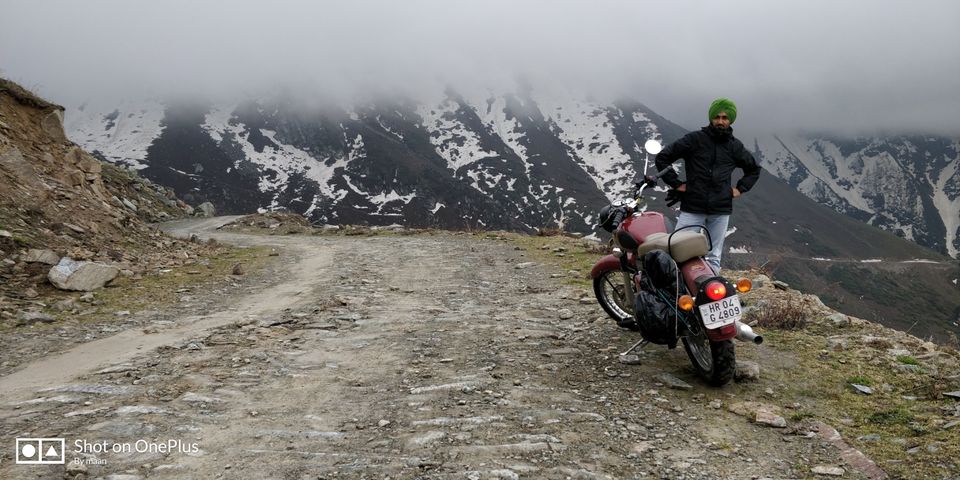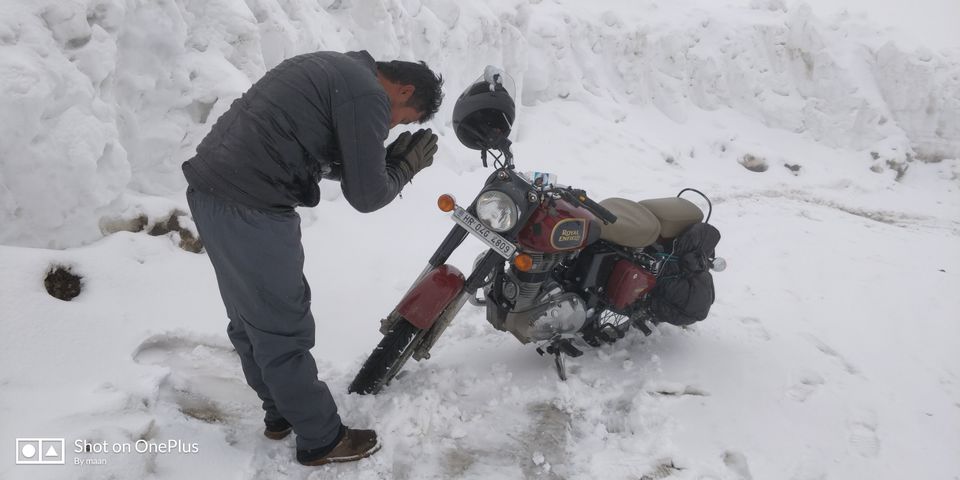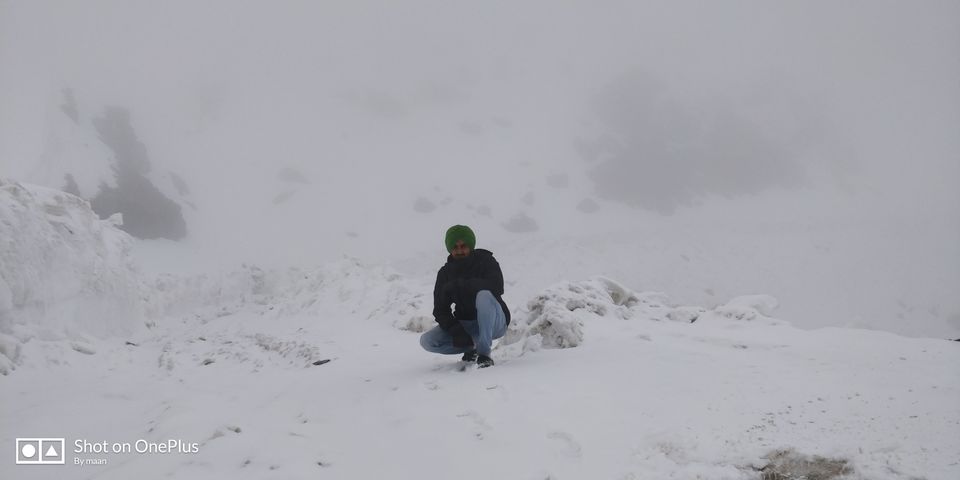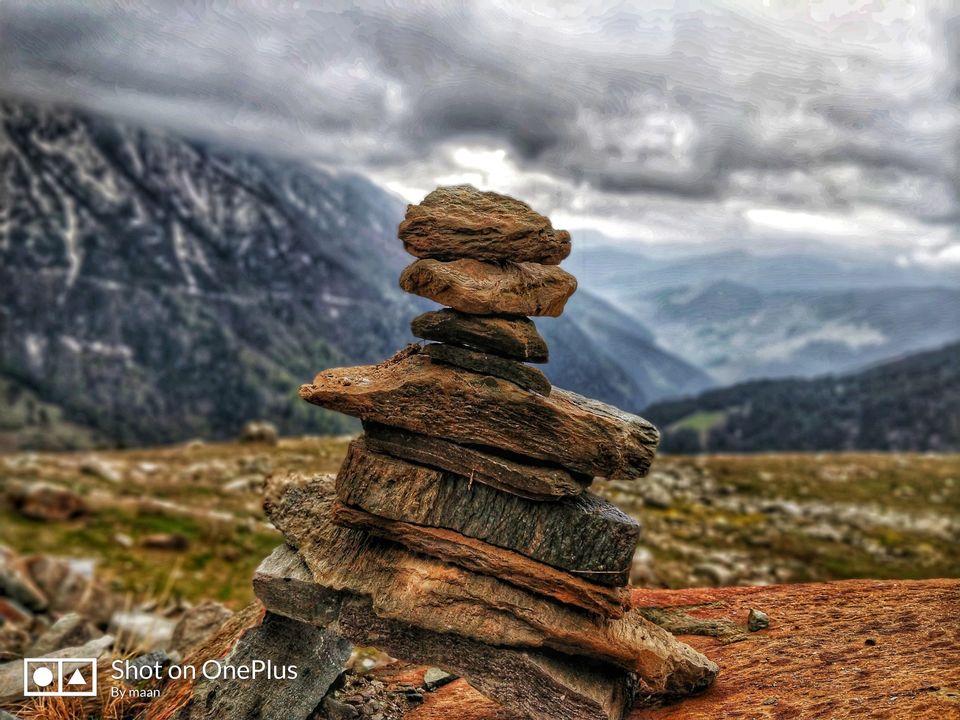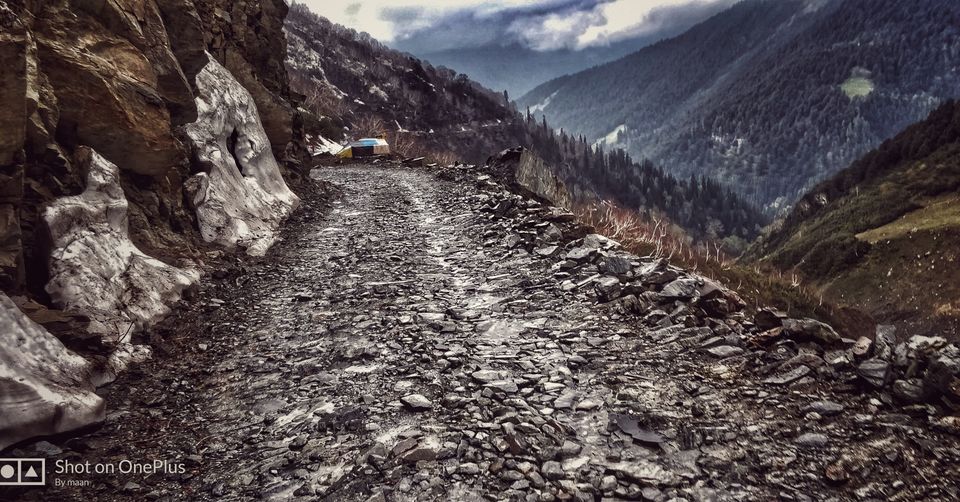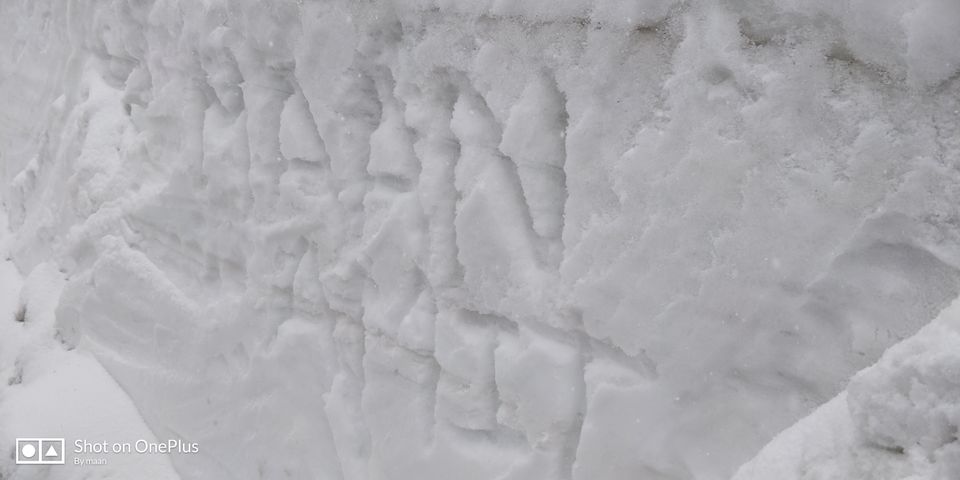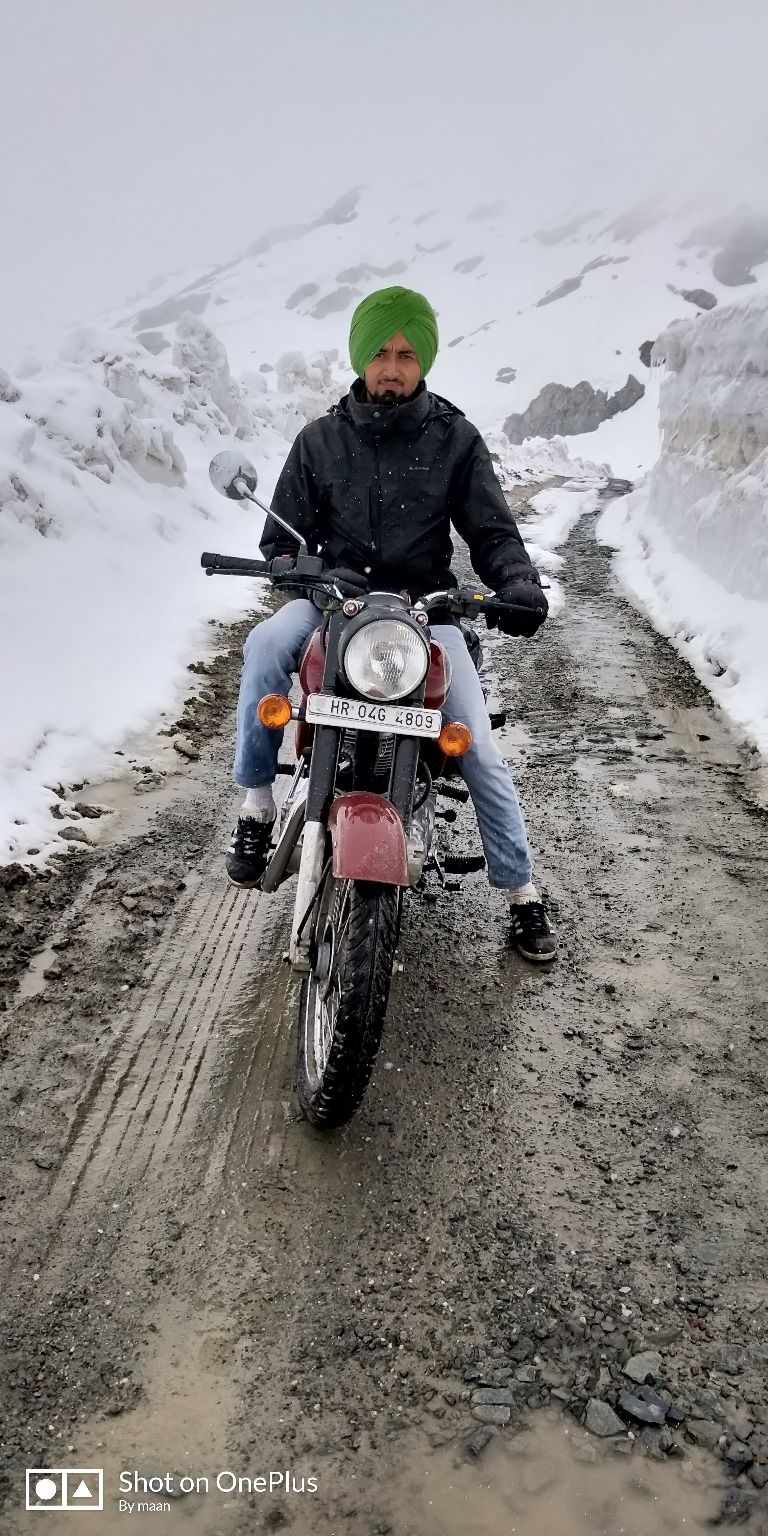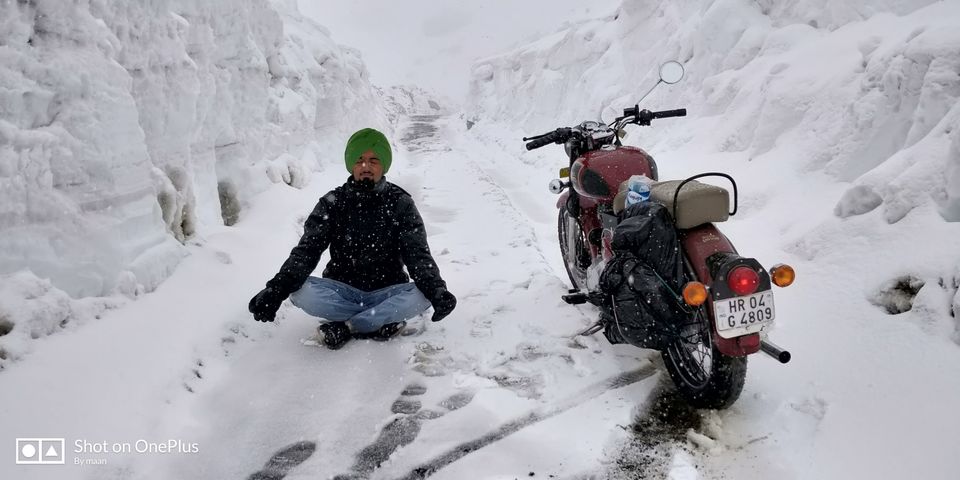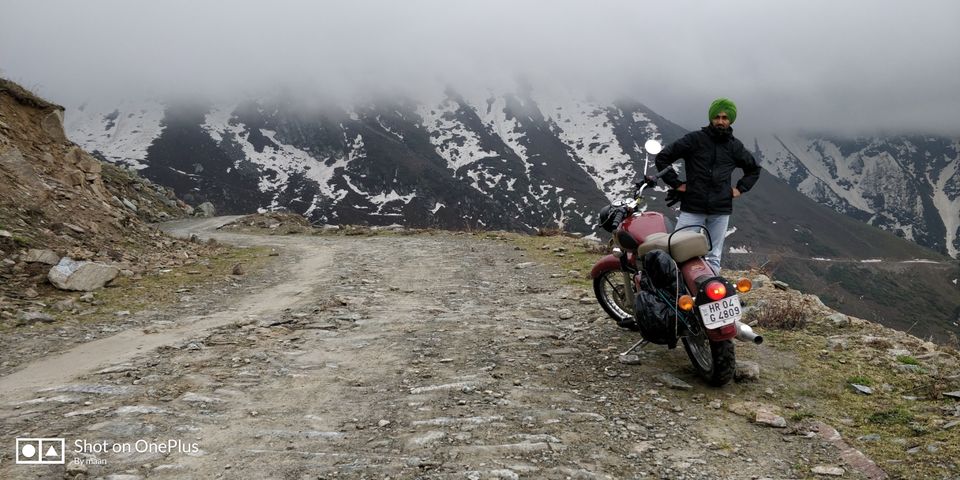 On last of trip we thanks nature for protection us ,then came back to our home.BUT ONE THING THIS JOURNEY TEACHES US THAT BELIEVE IN NATURE , BELIEVE IN YOURSELF ,TRY HARDER TILL LAST BREATHE REST WILL BE IN THE HANDS OF DESTINY.- BABA MAAN.