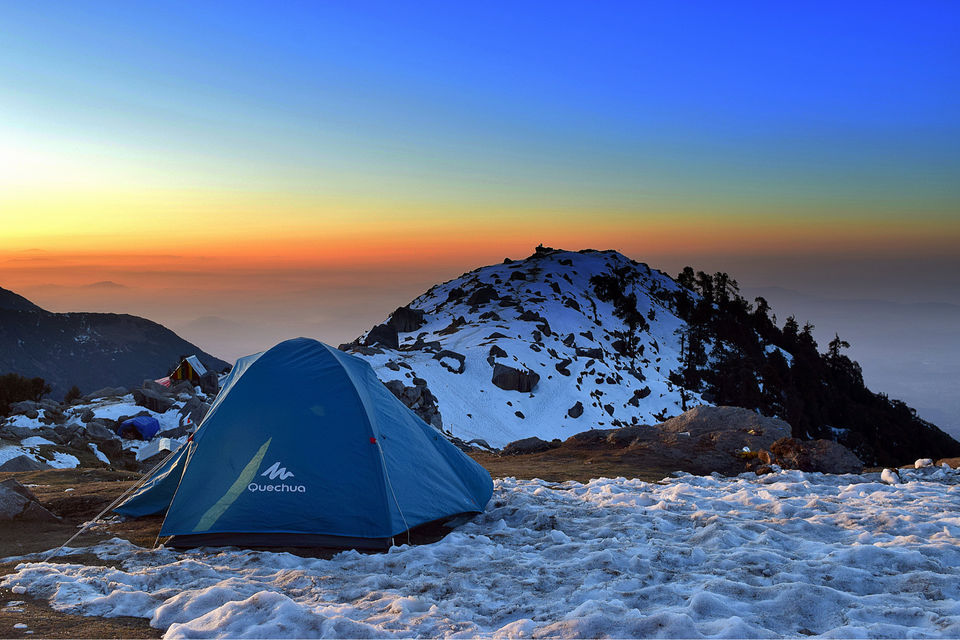 Plan came out to be how to Celebrate this coming New Year 2018
So, me and My friend ( Rohit ) Decided to trek around Triund this Season. Although i hav done this trek 2-3 times but it was my first time in winter Snow conditions. I was Excited for this trail as i was waiting to watch the white beauty of Dharamshala.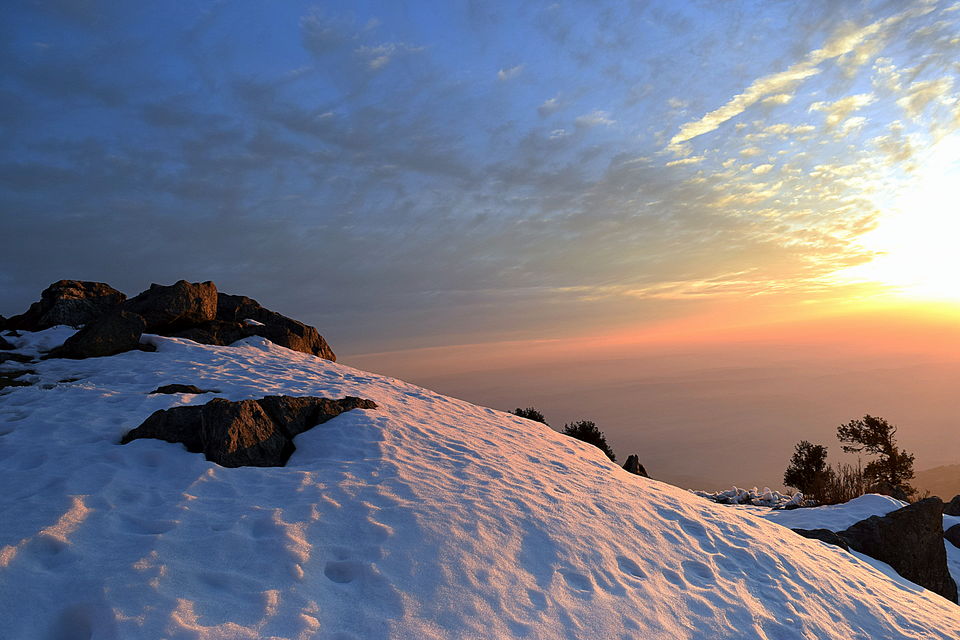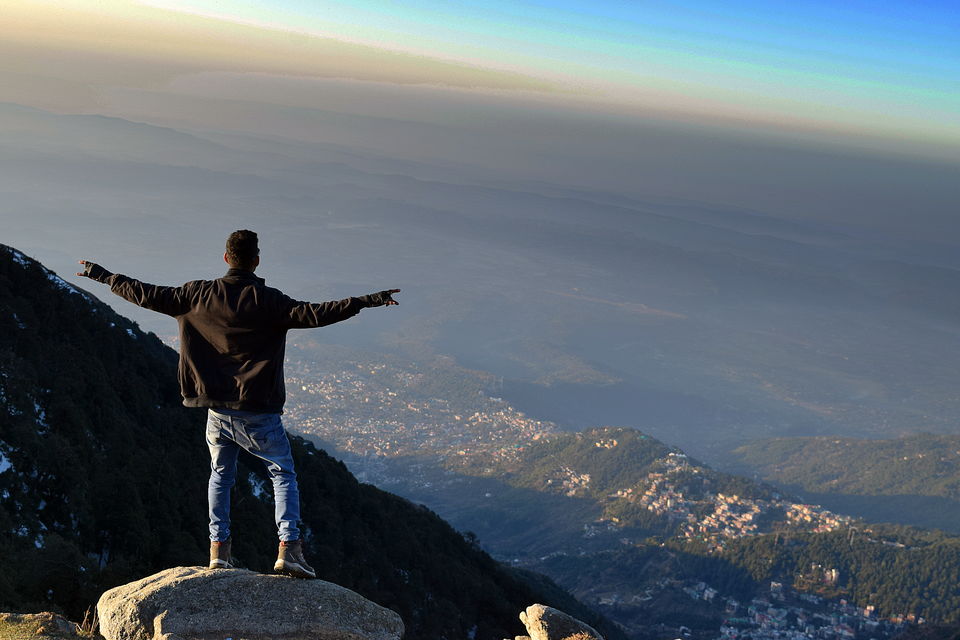 Arrival at Meclodganj -
I coordinated with my friend to meet up in Dharamshala (from where M'clo was Just 10kms) So, i took my Bike and started my Journey from a Small town of himachal Pradesh in Distt. Una "Gagret" to Dharamshala ( approx 90kms )
I reached there in the evening around 7 and my friend was waiting with his cousin at the Destination i have told him about.
We Get together and went to M'clo ( the suburb of Dharamshala ). As we Reached the first thing to do was to park our Bikes near taxi stand and booked hotel. Settled our bags in the Room and walked out to enjoy the Local Evening Lights & food in the M'clo market ( it Represents tibetian people )
M'clo to Triund top -
Chilled morning Started from the hotel Room, we checkd out around 9am in the morning and took our Bikes to the Location Called 'Dharamkot' ( from where trek is Going to be Started )
Earlier trek use to Start from M'clo but now Road of about 5kms has been Constructed till there. So, we Parked our bikes Over there with Safety & Started our journey to the Crown jewel of Dharamshala
it was a trek of hardly 9kms - it's an easy trek and is Considered as a right Choice for begineers. Journey walks through mixed forests of deodar, Oak and u will see the mighty mountains of Dhauladhar Range.
We easliy reachd there around 3pm :
the view was more beautiful this time as all was Covered with Snow and place was also not much Crowded. Even i was eagerly waiting to watch the Sunset this time. We also havn't pre-booked for any tents in the M'clo bcoz i was Sure we wil get it on the top in our budget. So, we booked a tent near tea shop place it on a beautiful Place & enjoyed the Camping in Snow with a Soft music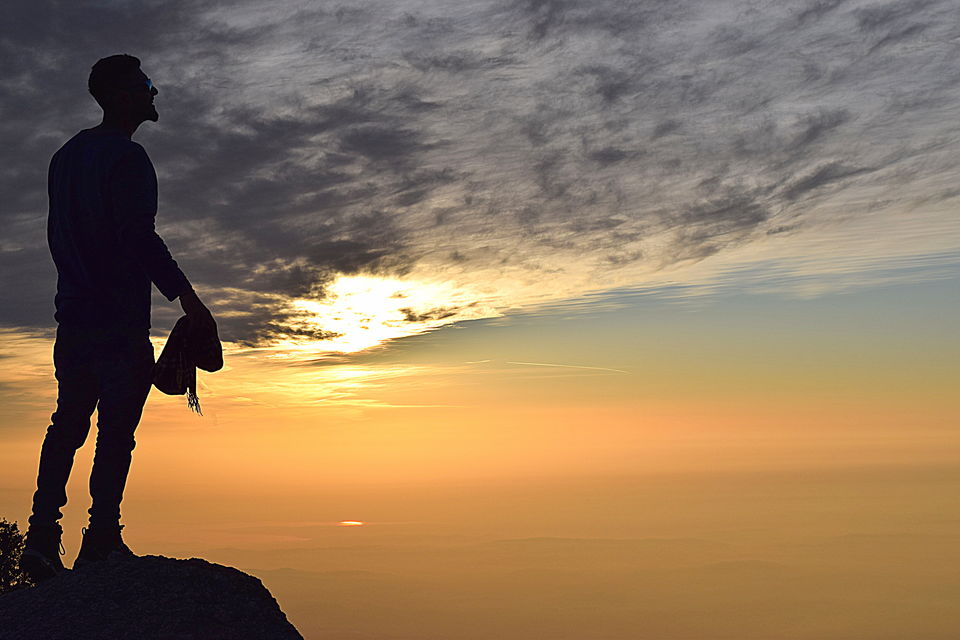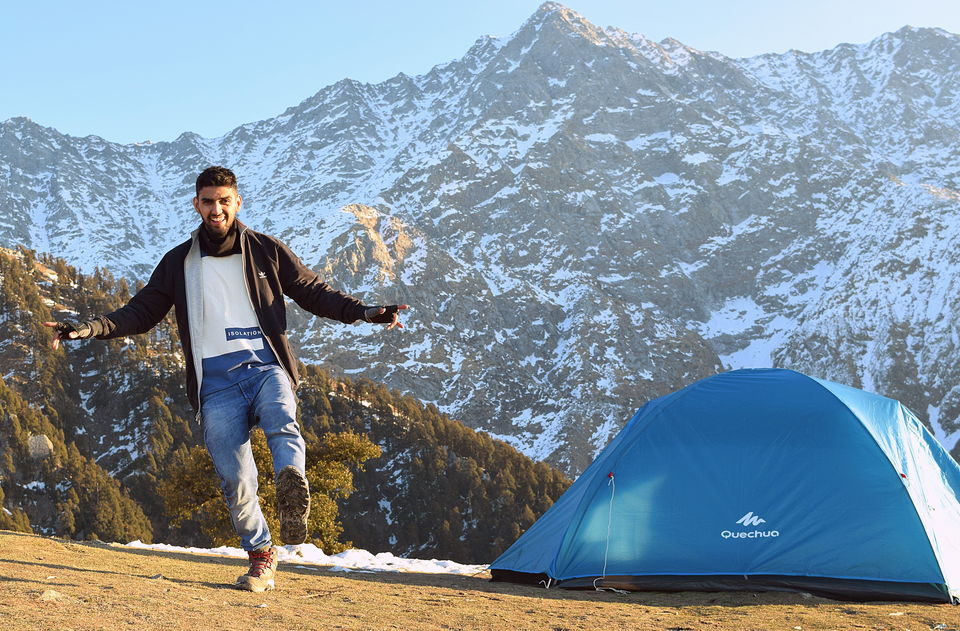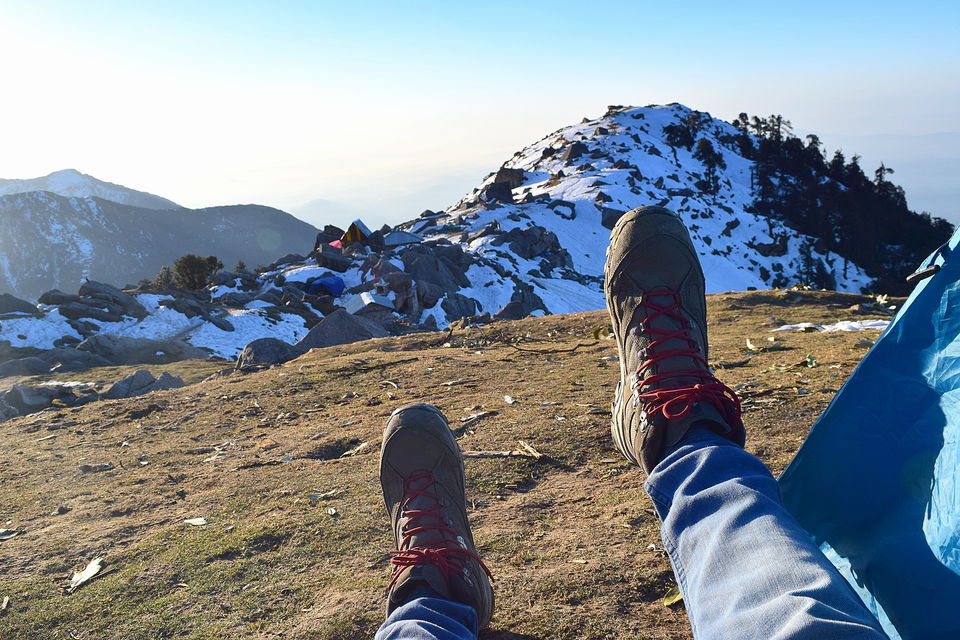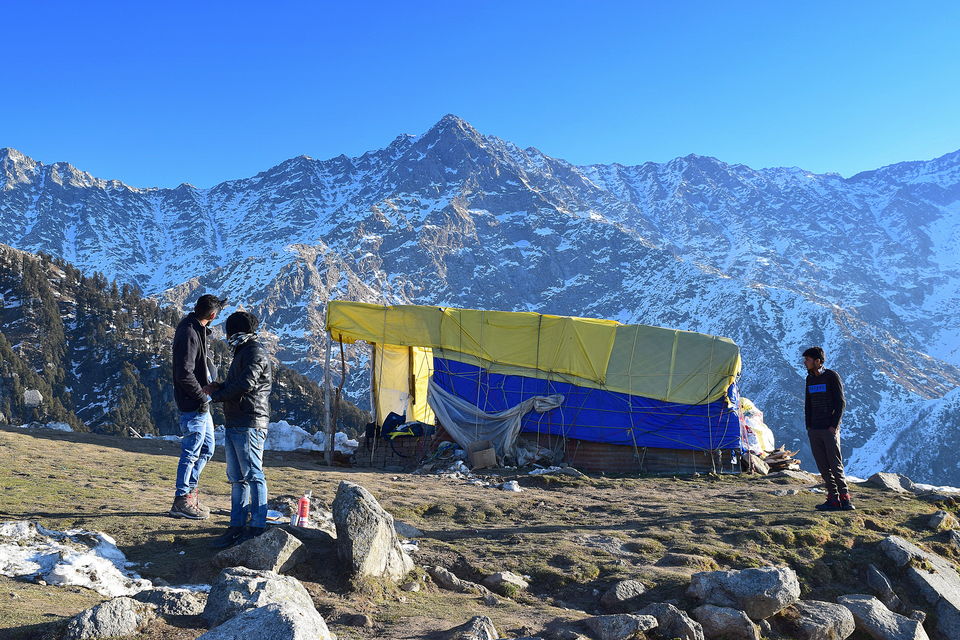 Triund to Snowlines and then Back to M'clo -
Wake up with a mesmerising Sunrise with beautiful clouds almost there , a hot cup of tea on hand and as always i love to click some pictures.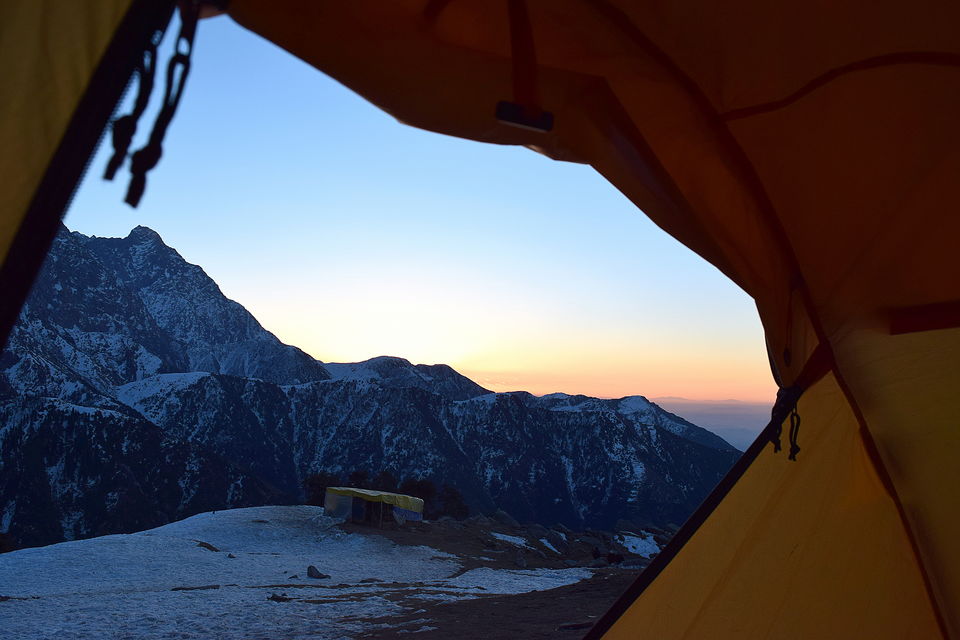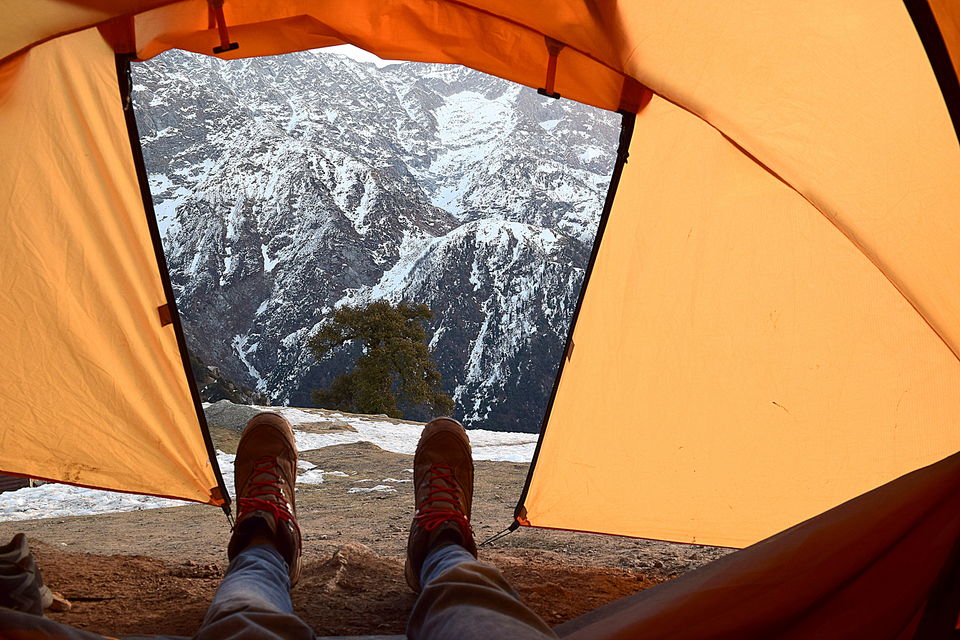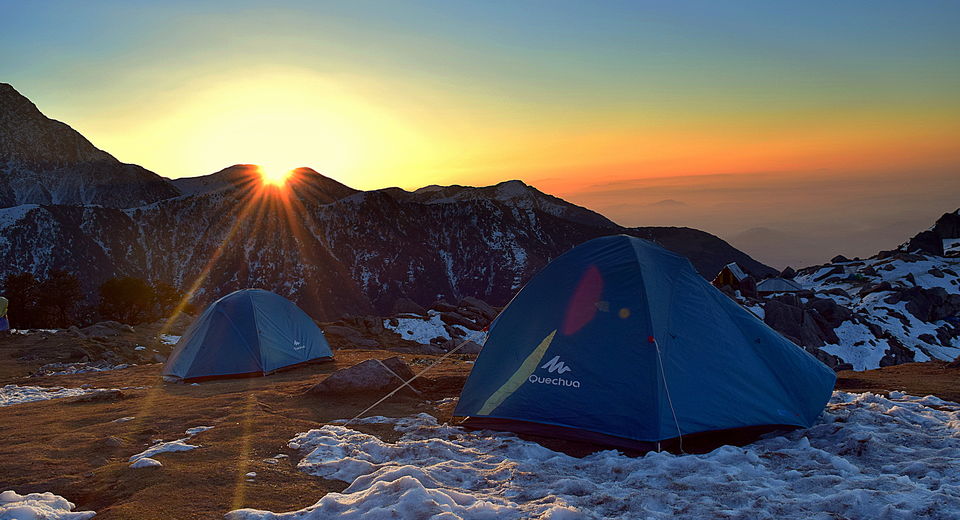 this Day i decided that we will hike to Snowlines ( which is 4kms from triund ) and then back to M'clo
Checkout from our Camps started hiking, this hike is little bit difficult as it a steep One & the Snow level also increased as we moved further. View was Getting better & better the mighty Dauladhar range was getting more Closer and it leaves you astonish. It was a Long day depending on our walk speed and stamina as today we hav to reach back to M'clo
finally, we reachd there around 10am we hav a enough time now to Spend there and Enjoy the winters beauty.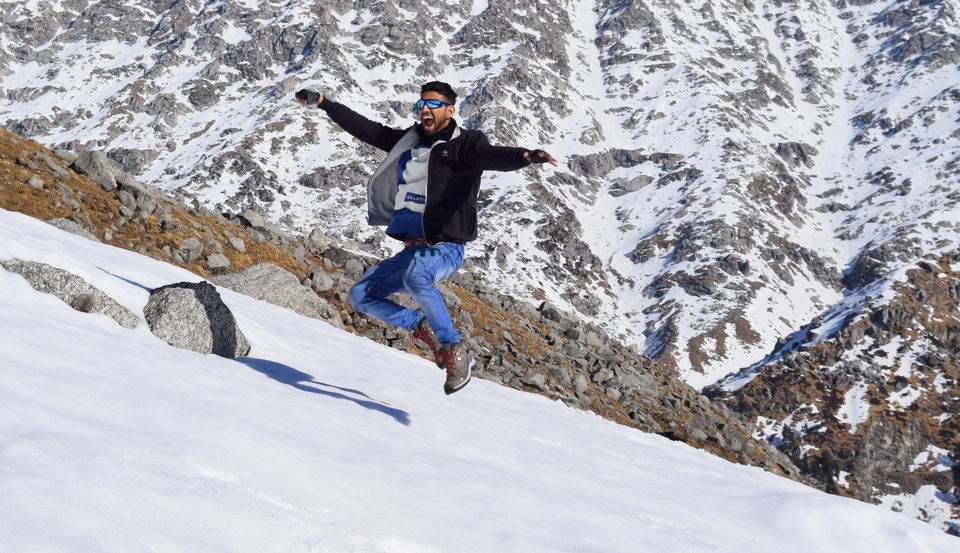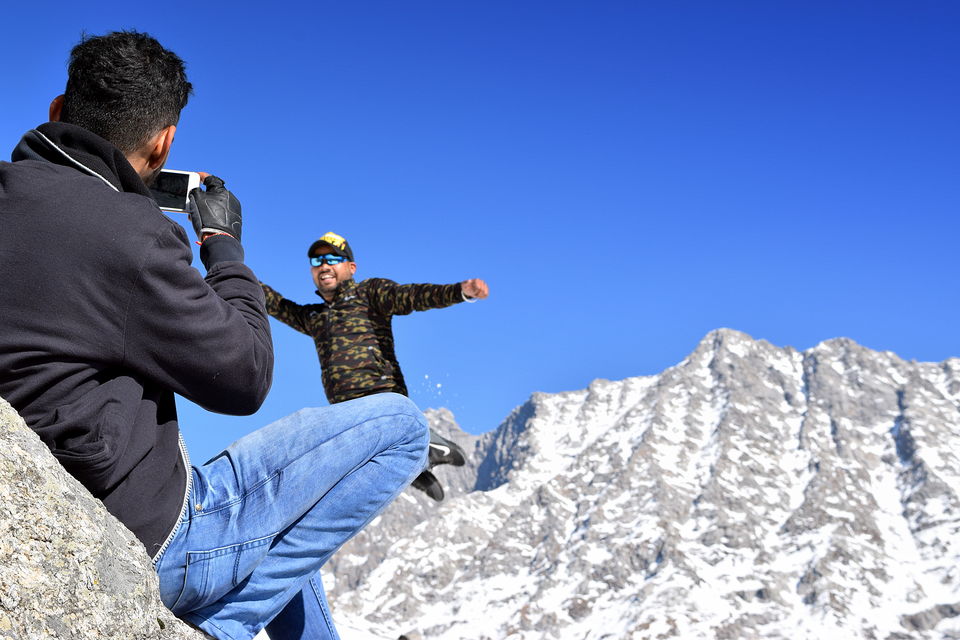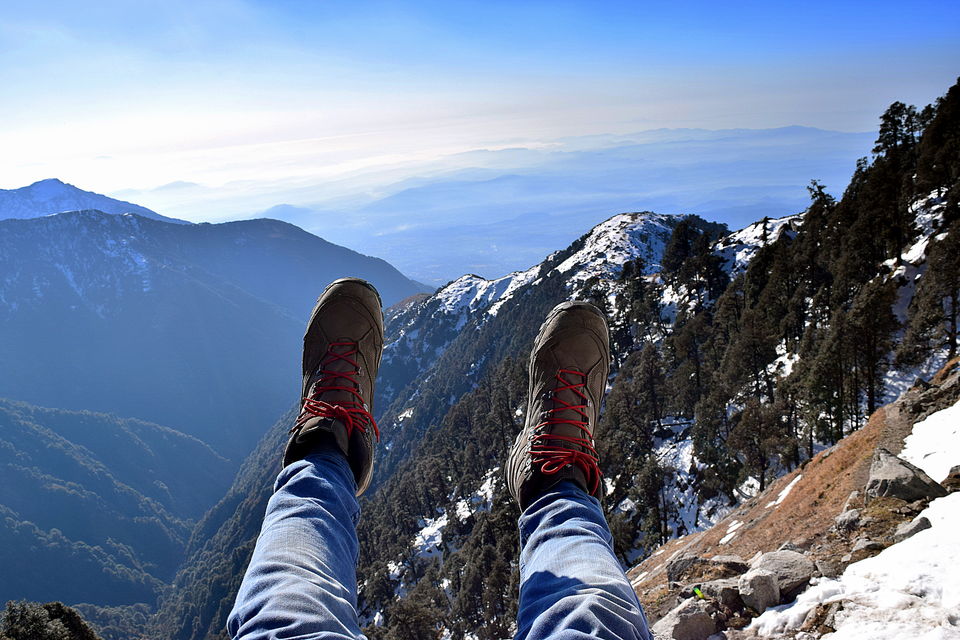 Only 1 shop was there in b/w the Journey and No one hiked today till here except 1 foreigner who has gone further till Lahesh Cave.
We dumped our plan for that place bcoz it was an enough Snow condition. Spend a memorable time there and we started getting back to triund,
On the way back its very Easy to cover the distance fast - taking Some Pictures + that peacful memories we landed around 7 in the evening back to M'clo. Back to the Same hotel, Celebrated and stayed overnight.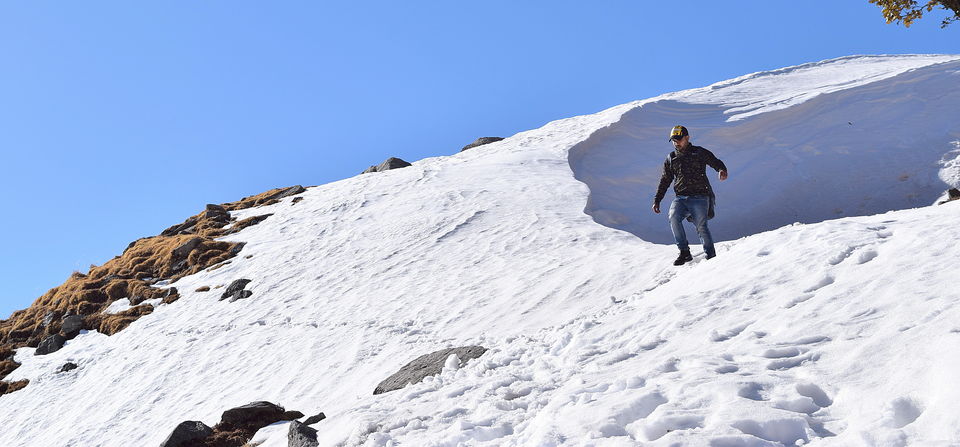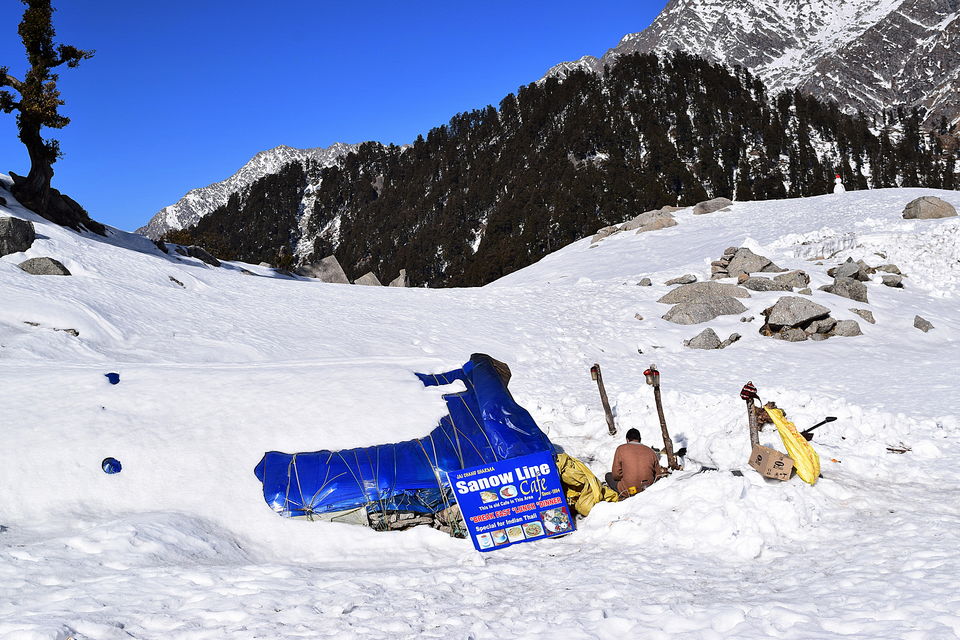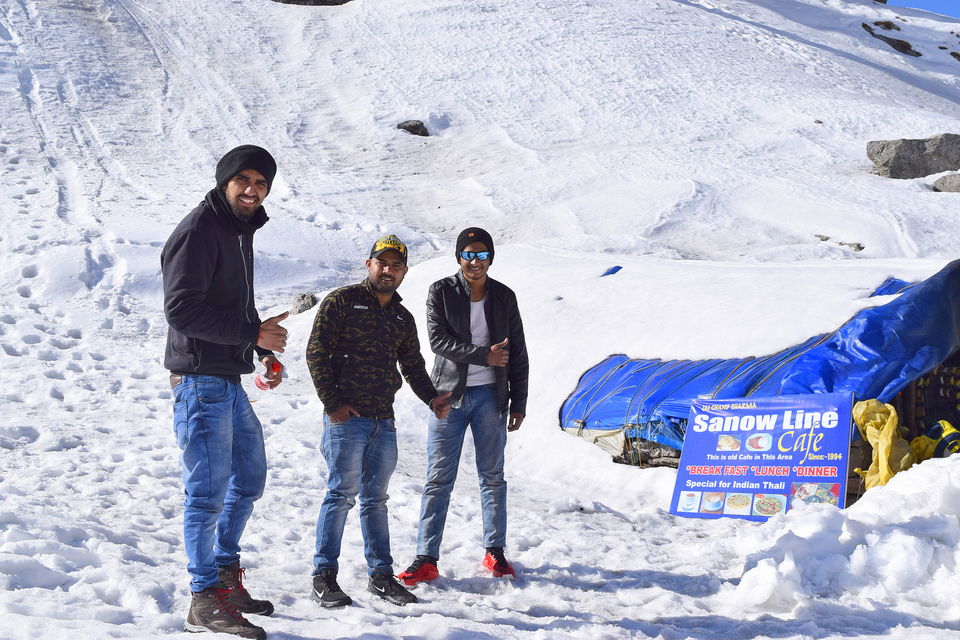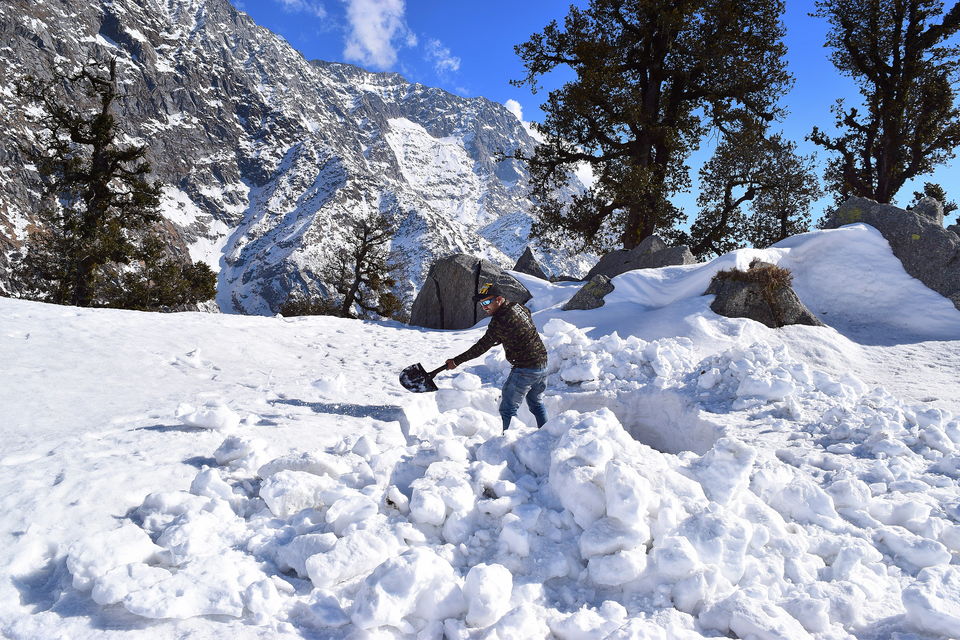 M'clo to home -
On the way back this Day we just casually visited Dharamshala Stadium and from there me & my frnd Got seperated to our destinations.