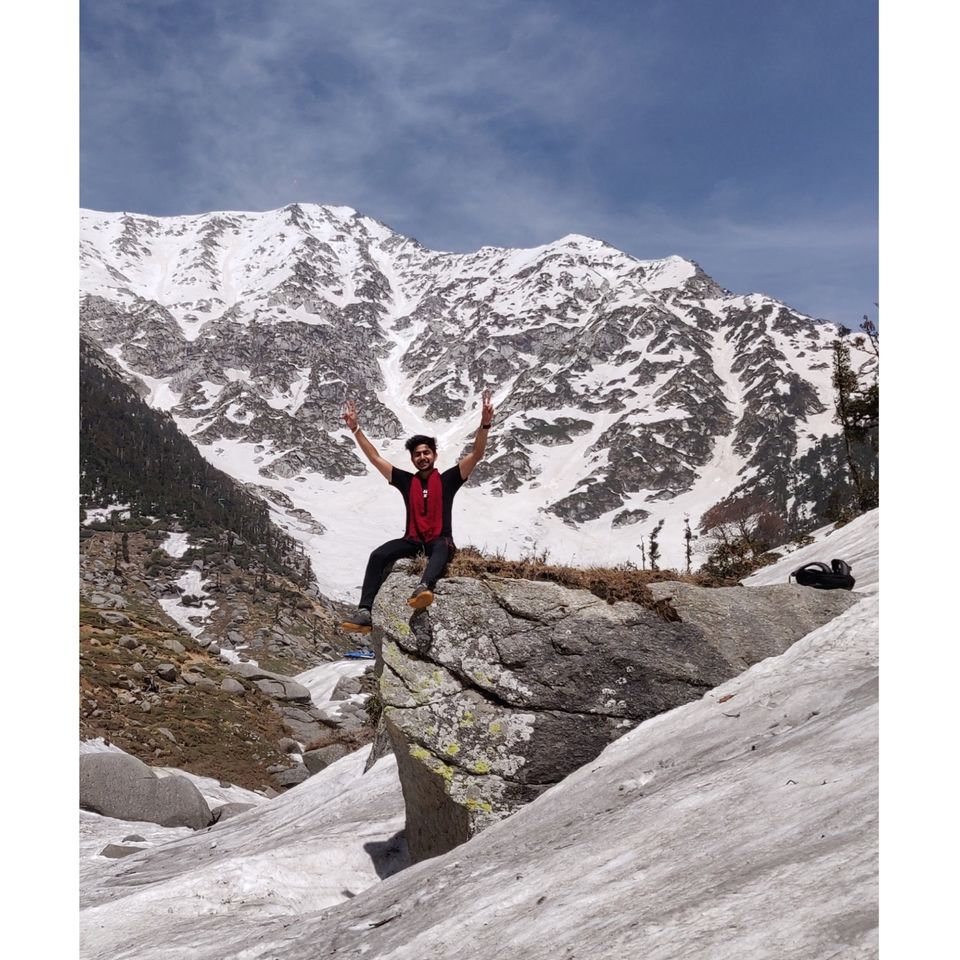 As the title says "A heavenly day trip" our trip was started early in the morning and ended up late in the night. It was just a one day trip and was so cheap. We started our trip from Jalandhar and took train to pathankot and reached there by 4:30 am. We had already booked a taxi to Dharamshala where we wanted to go "kareri lake".
We drove to Kareri village and it was almost 4 hour run to kareri village from pathankot but only if you are going in morning. In noon it can take much more time due to traffic. So, we reached kareri village at around 9:00 am. We had our breakfast which we already have in our bags. After having breakfast we started doing trekking.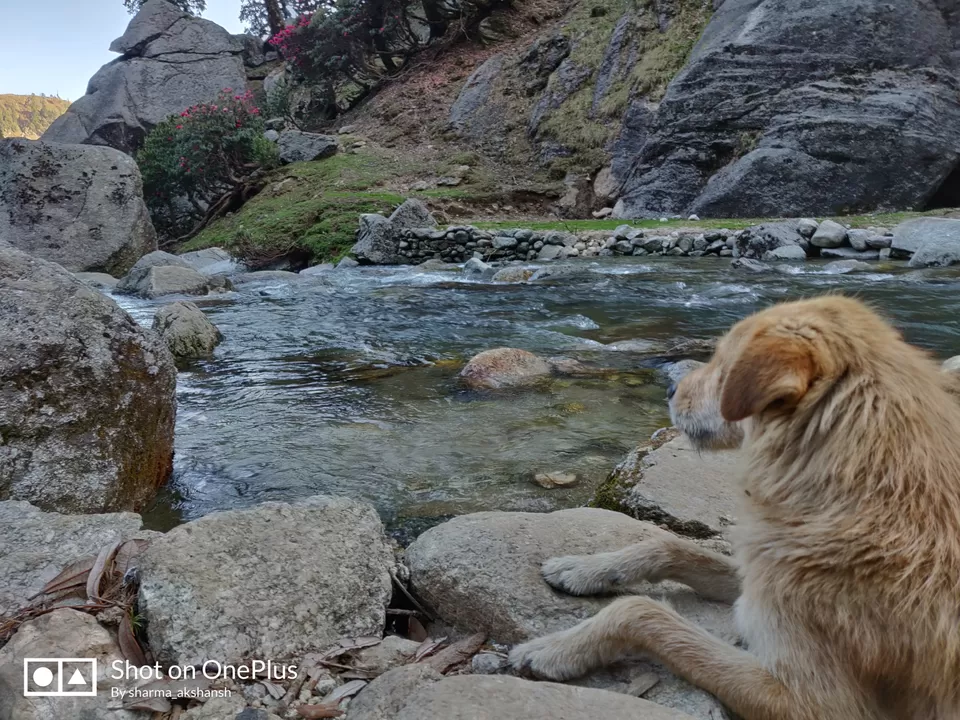 There were 2 to 3 paths or you can say trails and we choose one of them which we thought to be the path for kareri lake. Me and my four other friends almost trek to 5 Kms and suddenly we felt that this might not be the path to the lake because a huge mountain came in between our path and there was no other path to continue the trek. And, we realised that it's not the path to the lake. So, we came back down 5 Kms again and reached the real path to the lake. We wasted almost 3 hrs in that way.
Now, we didn't have enough time because in between 6 to 7 hours we had to complete the trek in order to get back to Jalandhar. So we started the real trek with speed and trust me it was the most beautiful path I have ever came across. Little rivers were passing by, there was also not so much of the crowd, we were so energetic. There was a river crossing where we captured the moments.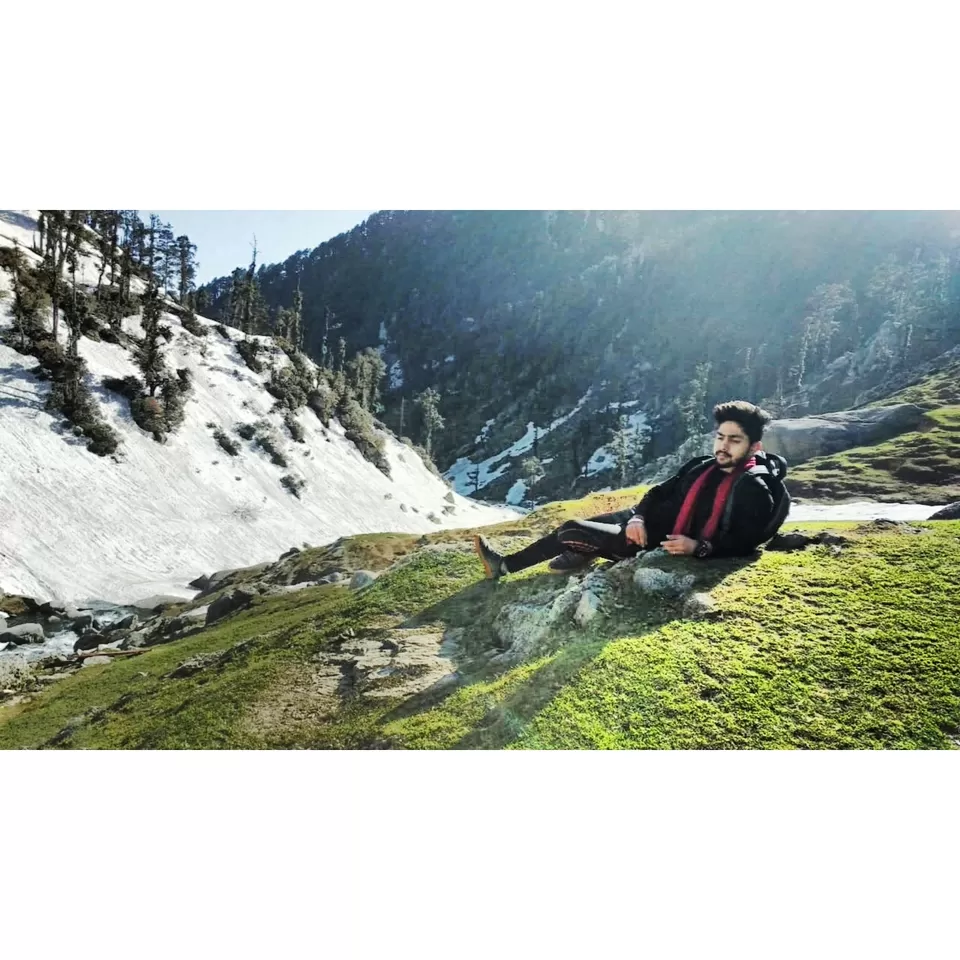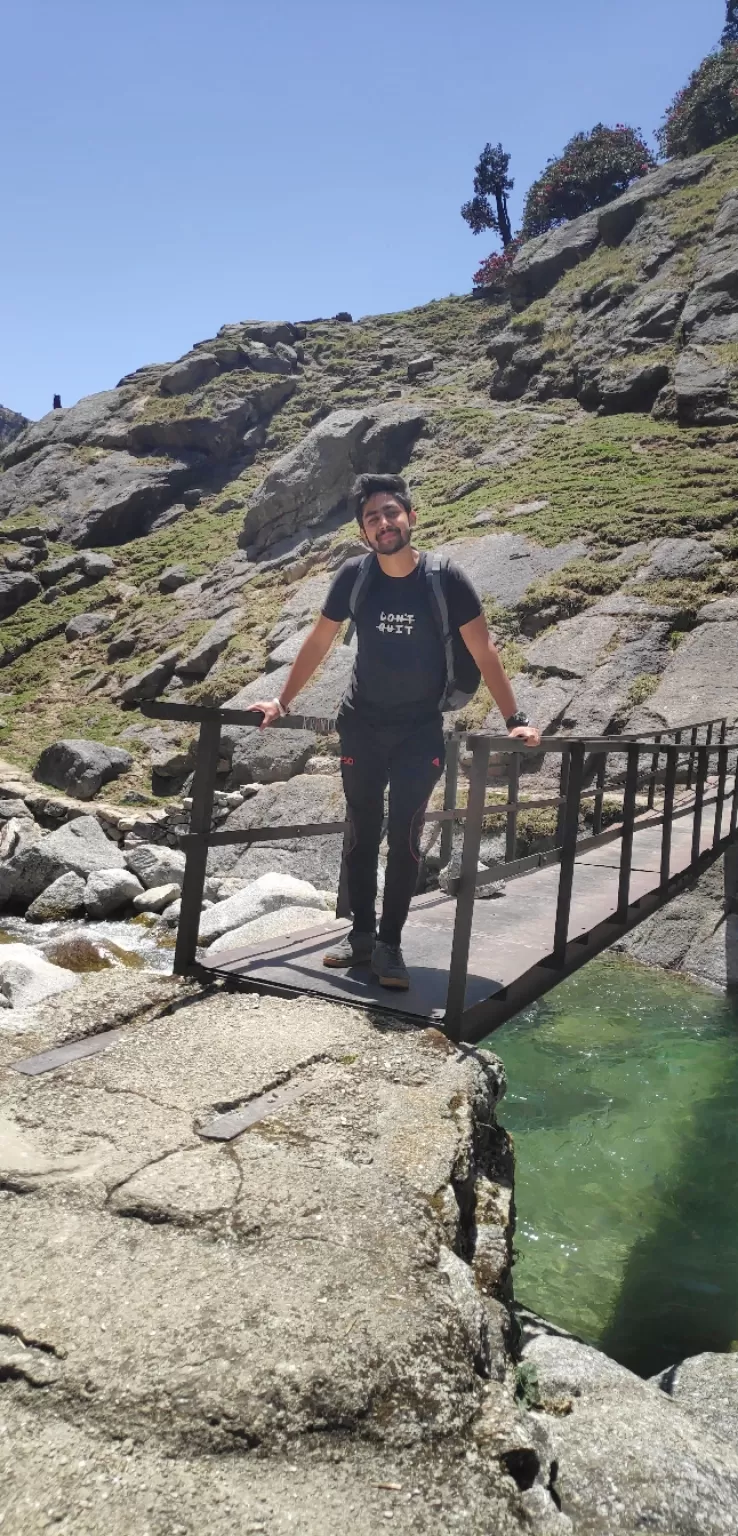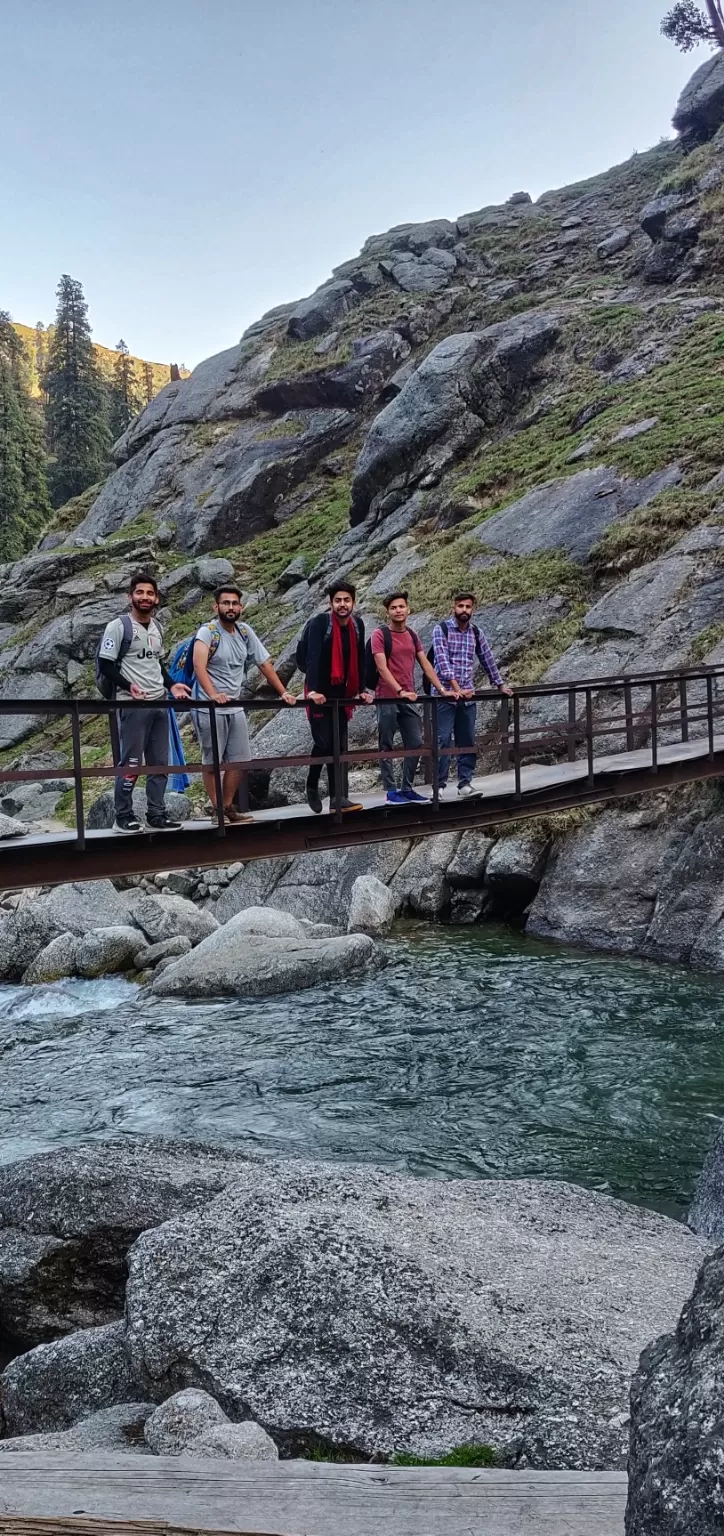 We also crossed some mountains which were covered with snow and it was really tough to walk on those. We took some breaks in between in order to eat something and relax ourselves and also to wait for our friends who were behind us. Then after trekking to almost 4 hours we reached at the top of the trek. And there we saw White mountains( covered with snow) and a lake covered with ice and also a temple at the top. There were just 10-15 people on the top, and the view was extremely beautiful. We also stripped off and dive into the ice cold lake and it was the best feeling.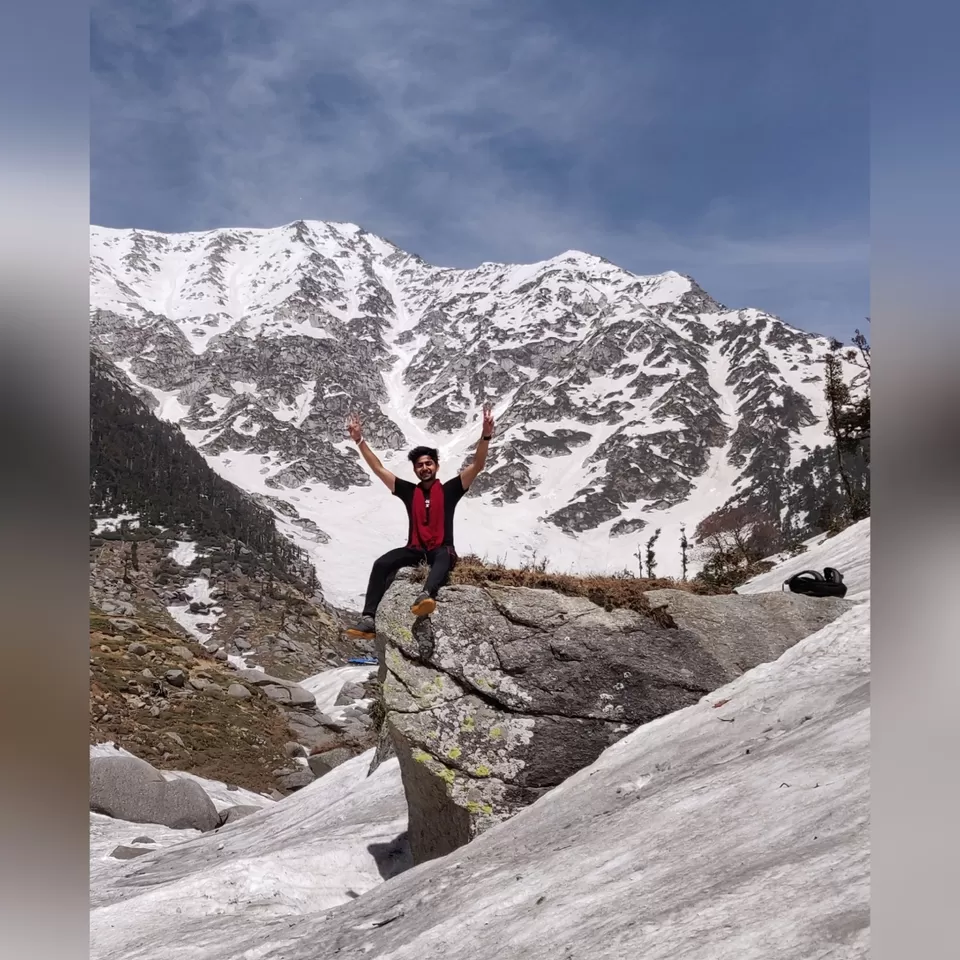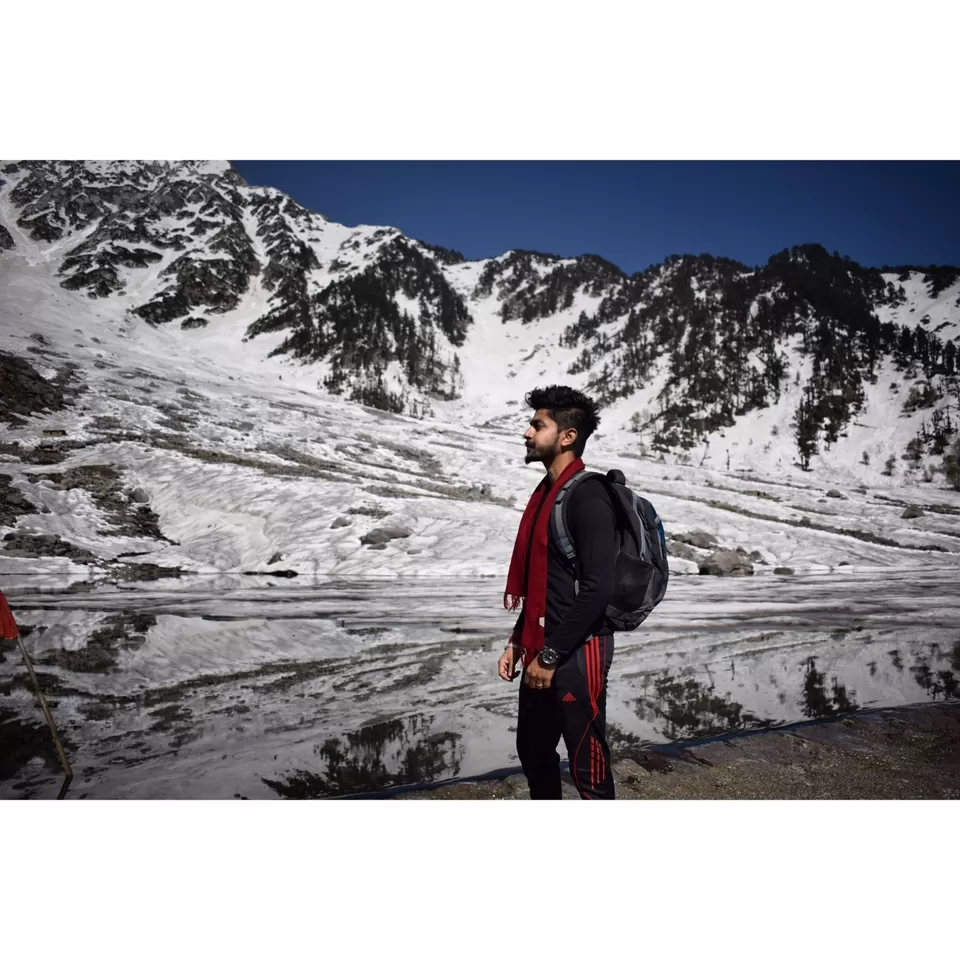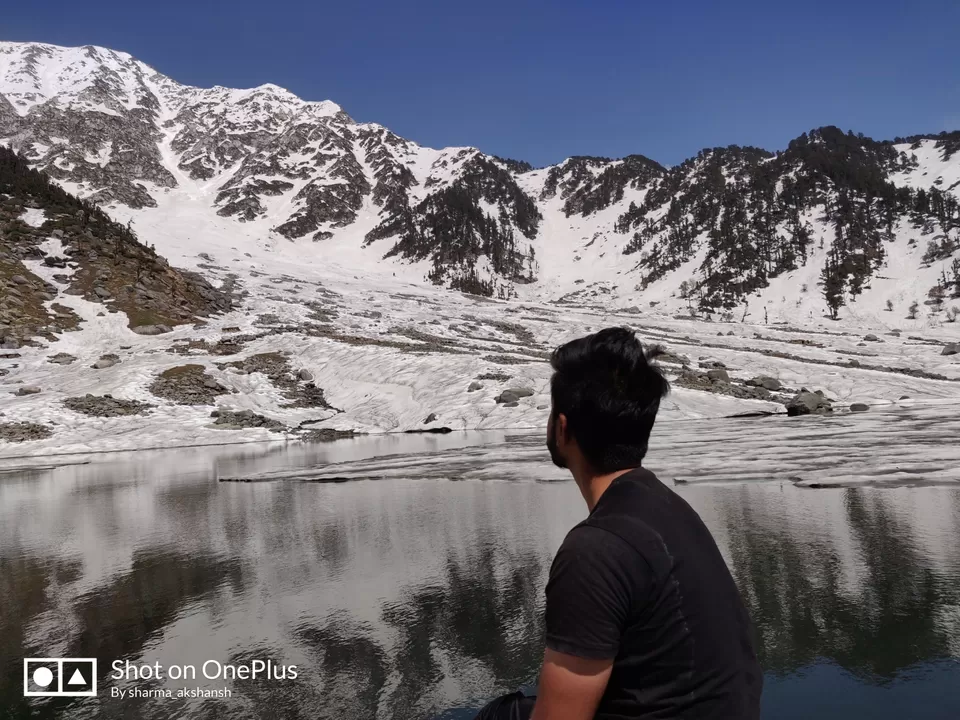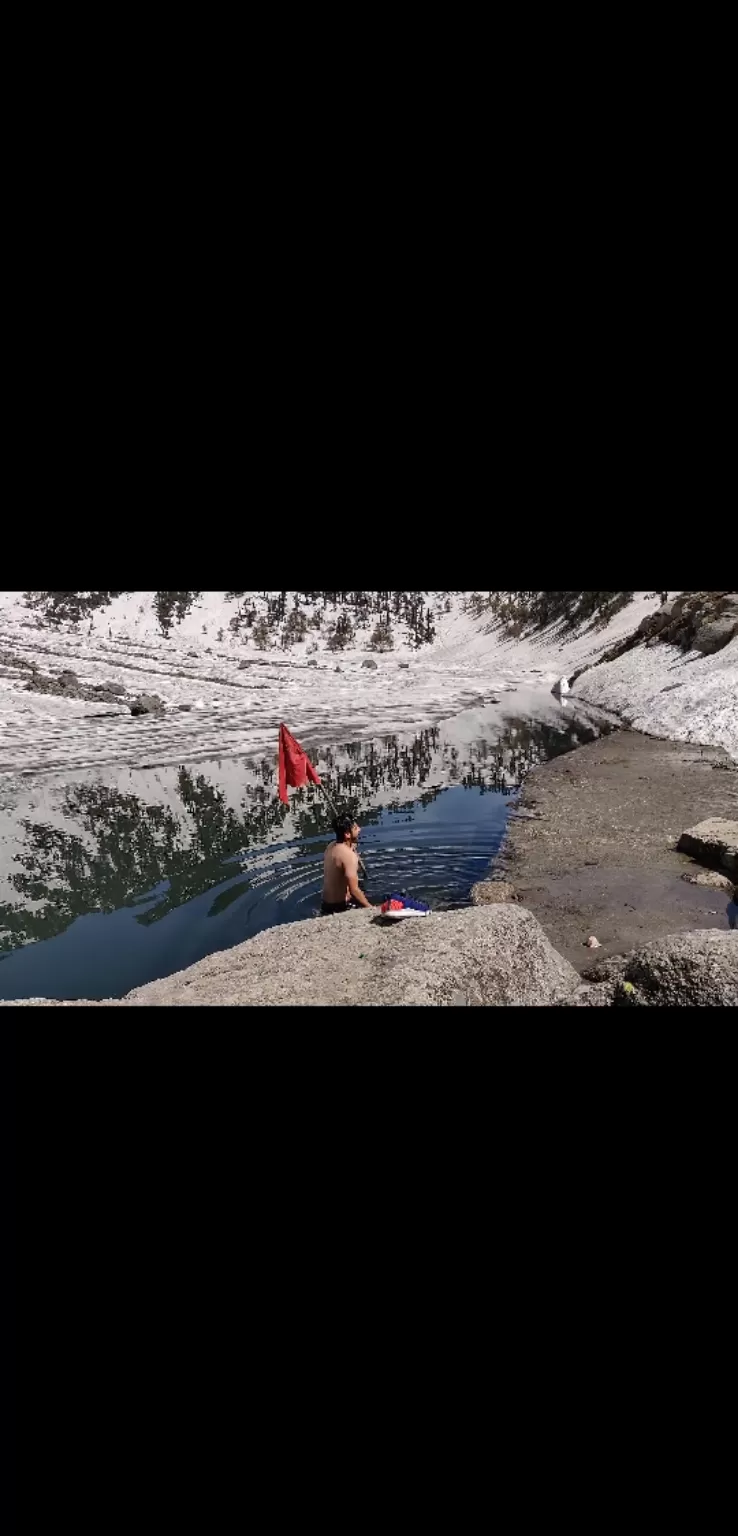 After spending 2 hours up there we trek to the kareri village and it took 2:30 hours to do so. Then we called our taxi driver and drove back to pathankot. At night we had a levish dinner because we were so exhausted and needed something healthy. After having dinner we went to the railway station took the train and reached back Jalandhar. We completed our trip in just 700 rupees each which means a total of 3500. But I would say it is a must go trip.