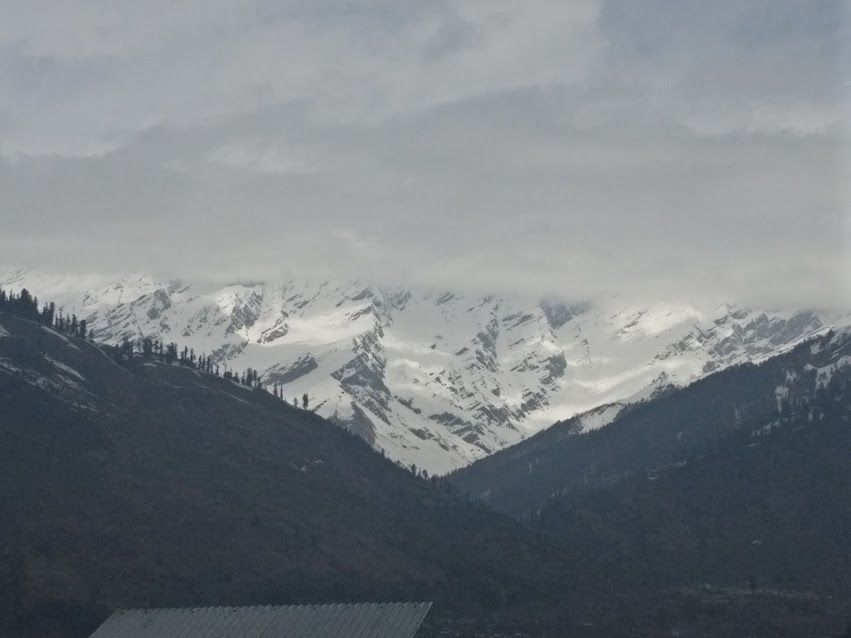 Time: March end (off-season so hotel costs are low but most places, especially in nearby small towns, are shut)
What I learnt: Travelling without a plan
Day One:

Back to Manali, leave for Vashisht, explore the area
Day Four:
Back to Manali, leave for Delhi
Approximate expenditure includes travel from and to Delhi in Volvo buses.
I will not say that I am the most experienced traveller you will come across, but I can safely say that I will agree to travel even if the slightest opportunity looks feasible.
A successful trip is the one that teaches you a new skill or a new way of life, and introduces you to a side of your own personality that you may not have known existed. For me, I learnt how travelling without an itinerary was actually not as bad an idea as I thought it would be.
Leave for Naggar, explore the area
Day Three:
Arrive in Manali, explore Old Manali
Day Two:
The first step towards the unplanned trip that I took with a friend was not looking up hotels in advance. And, of course, it worked in our favour. While on our hunt to look for the best balcony with a picturesque view, (and, of course, something that would not be too lavish an expenditure), we chanced upon a beautiful hotel but sadly, it did not have a balcony. And, the generous owner of that hotel recommended another place to us that was to suit our budget plus apparently had a beautiful view from the balcony. And, I must say we were not disappointed by his suggestion. (The sweetness of pahadi people, I tell you!)
Also, another special mention for a lady called Lakshmi, who has a little shop in Old Manali that sells the mountain essentials – Maggi, tea and momos. When we reached Manali way before our stipulated time – at 6.30am – and were welcomed by crazy cold winds of minus 3 degrees Celsius, we had no place to be, except for Lakshmi's shop which had just begun business for the day. Also, this place has the best veg momos, which are nothing like your typical, overtly-spiced momos of Delhi!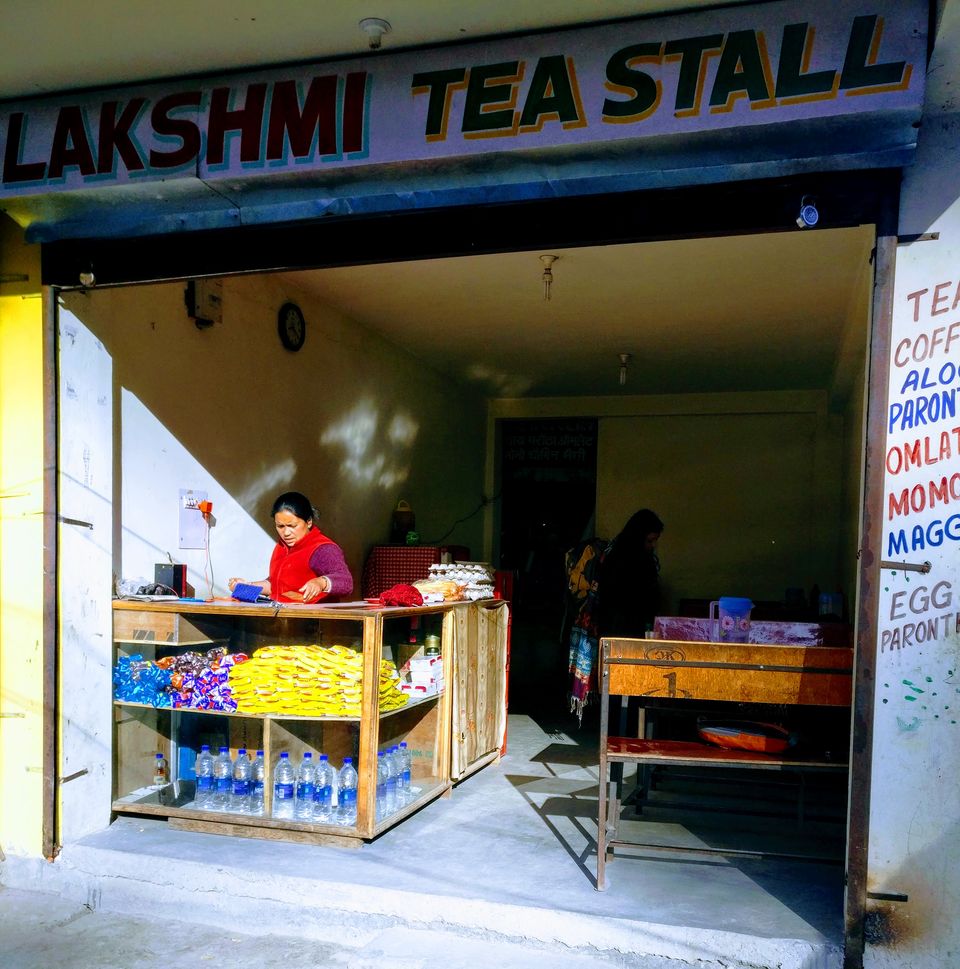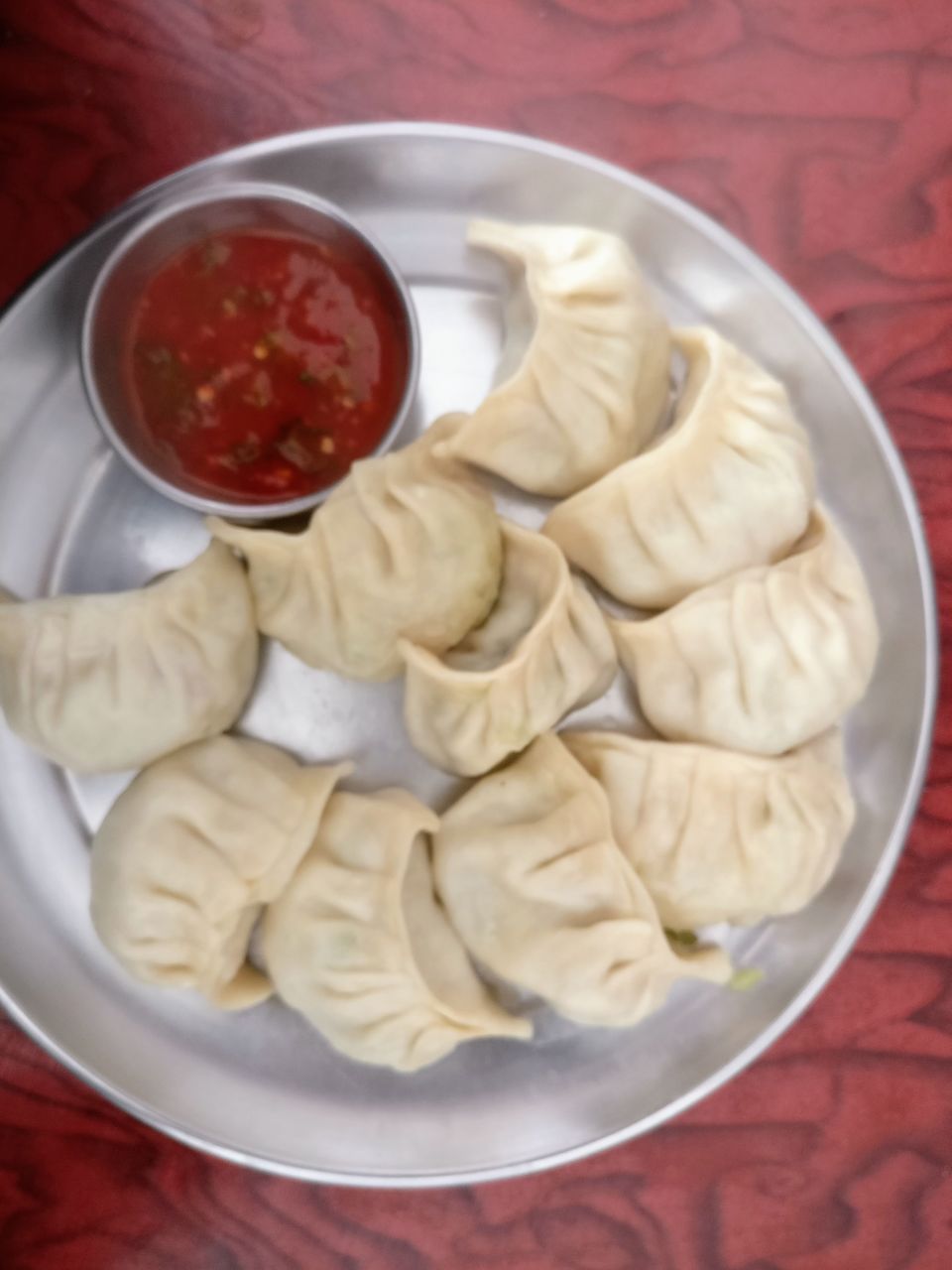 The rest of the day was spent following random trails that led us through forests and step-farming setups that were still covered with snows, patched sown with colourful flowers against a backdrop of the snowy mountains and equally brightly painted houses nearby. Also, we became friends with a doggo who accompanied us throughout the trails. The day ended with a ride on a giant wheel at the edge of a mountain, followed by dinner at a cafe with trippy lights and trippy music.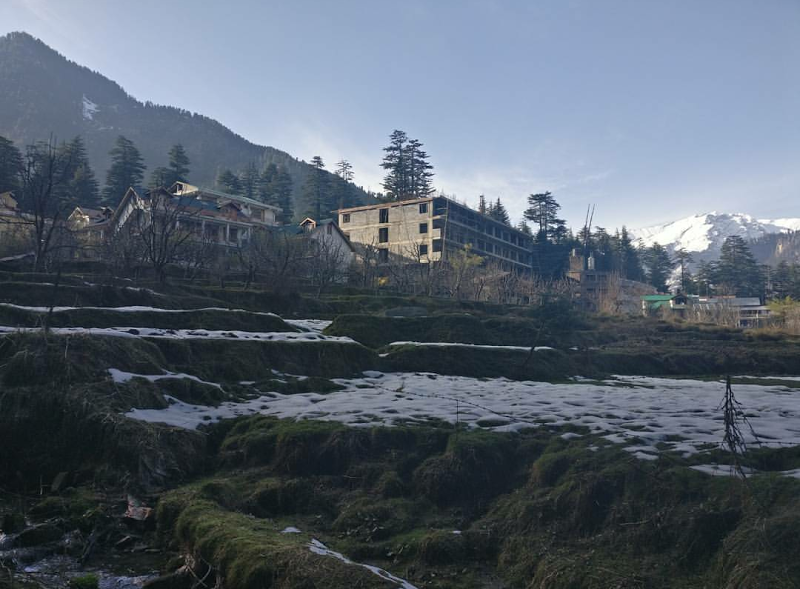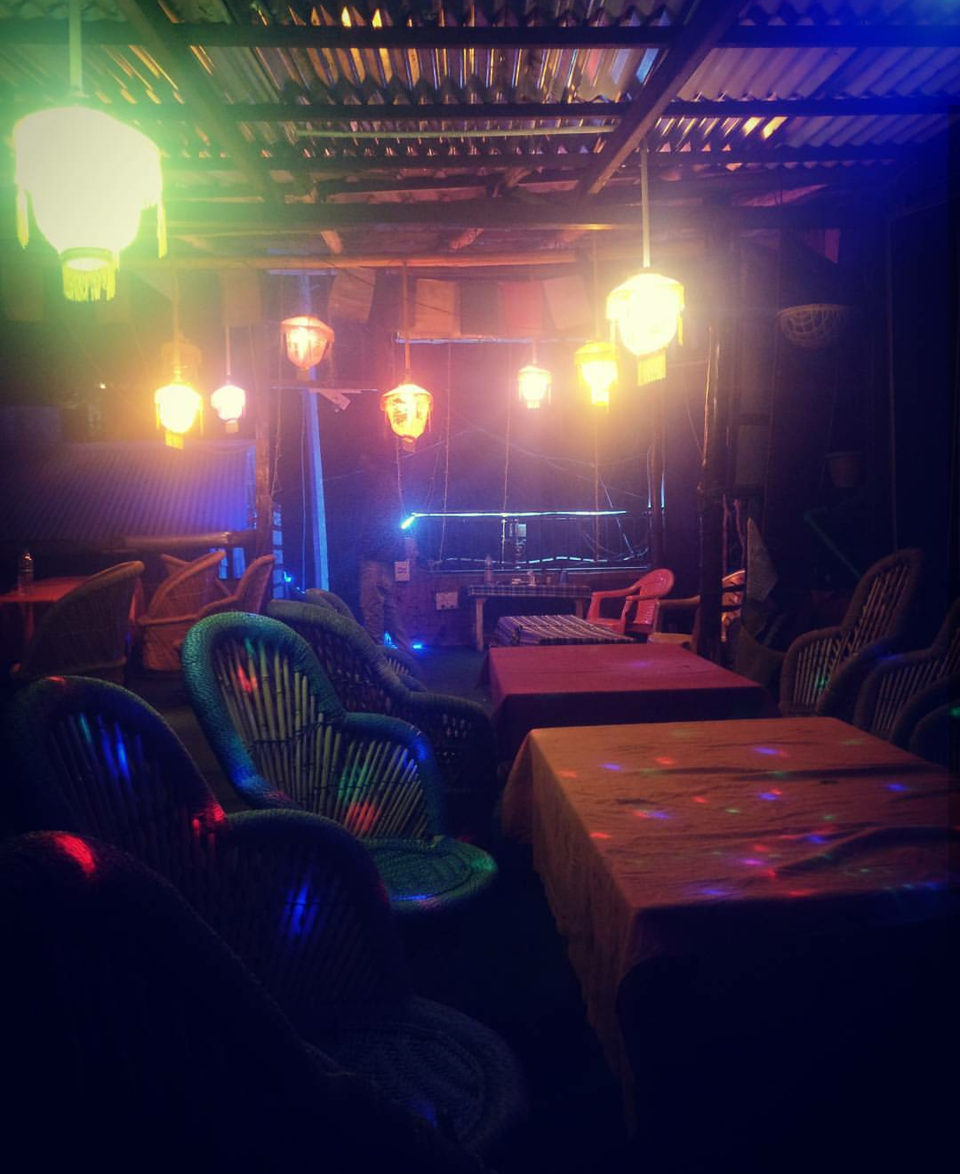 We had read about Vashisht on the internet and it was to be our destination the next day, but while sitting in a cafe and talking to an American-German couple (who happened to be celebrating their 26th anniversary together), we were suggested to visit a small town called Naggar rather than Vashisht, which was crowded due to its religious importance. So, we boarded a Himachal Roadways bus and for a mere Rs 30, it took us on a beautiful journey through the Himalayas for around an hour, till we reached Naggar.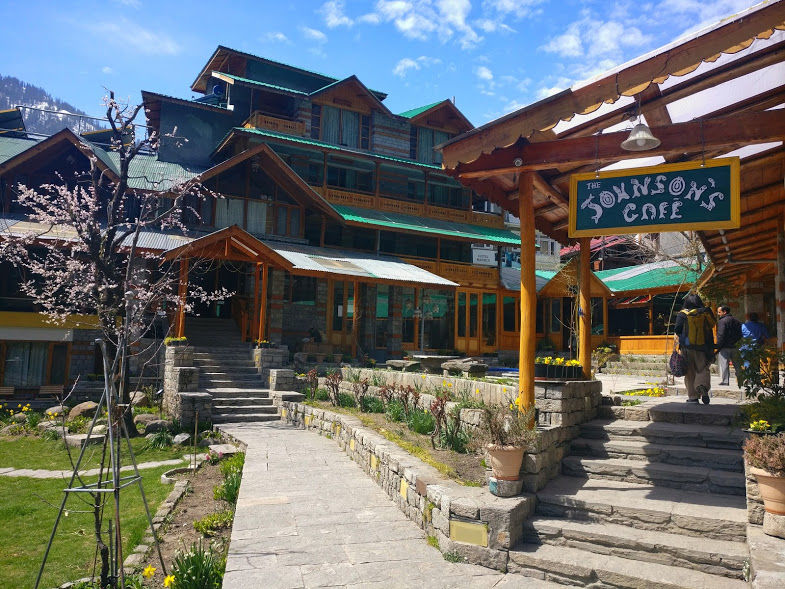 There is also a beautiful castle in Naggar that has legends associated with a former King of the Kullu region, and the castle has featured in a handful of Bollywood movies as well. Most other places that were recommended to us to eat at for shut. However, the next morning, we did walk up to the Roerich Art Gallery, which was on the other side of the town. Before that, we also happened to witness a major religious ceremony, where the idol of Sheshnag was brought into the castle after a gap of nine years (according to locals).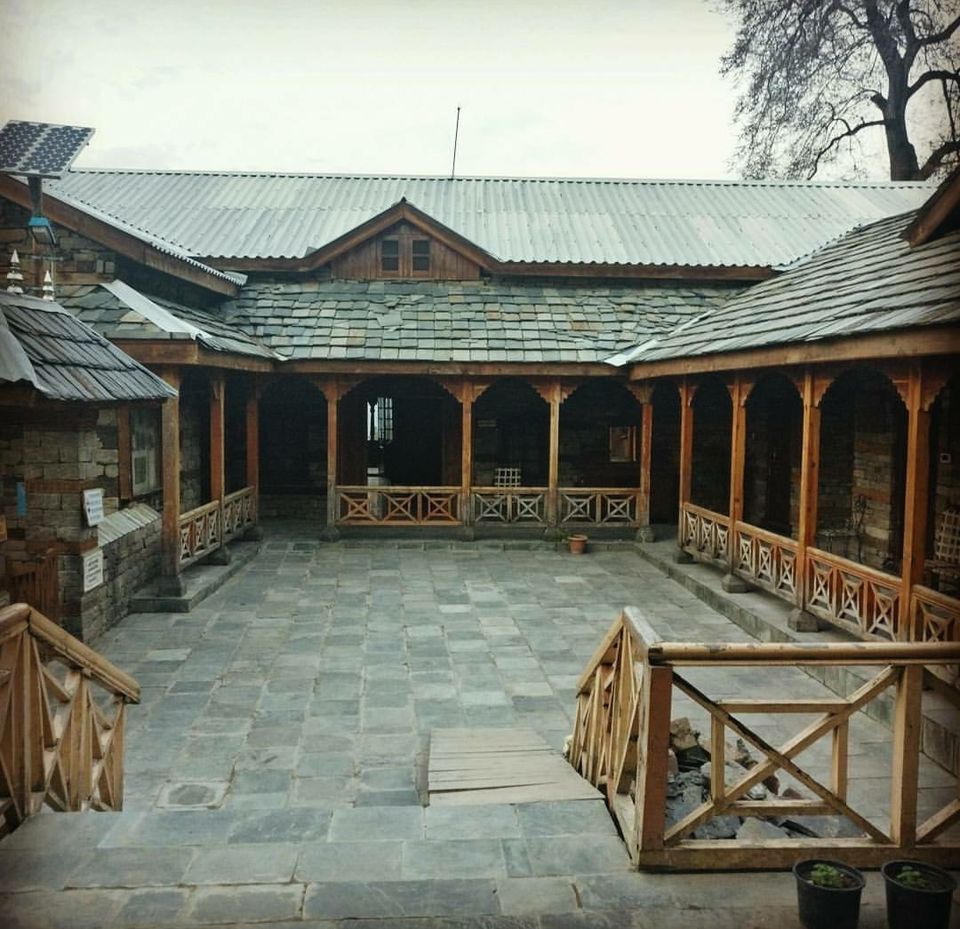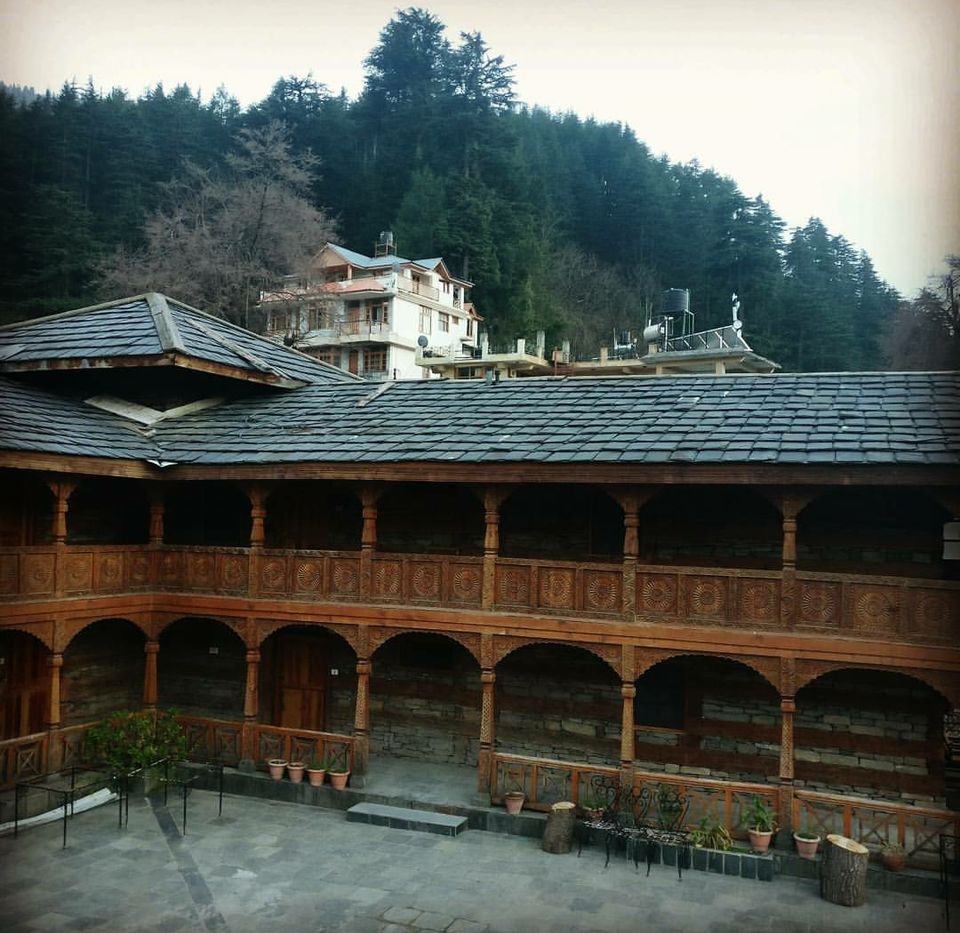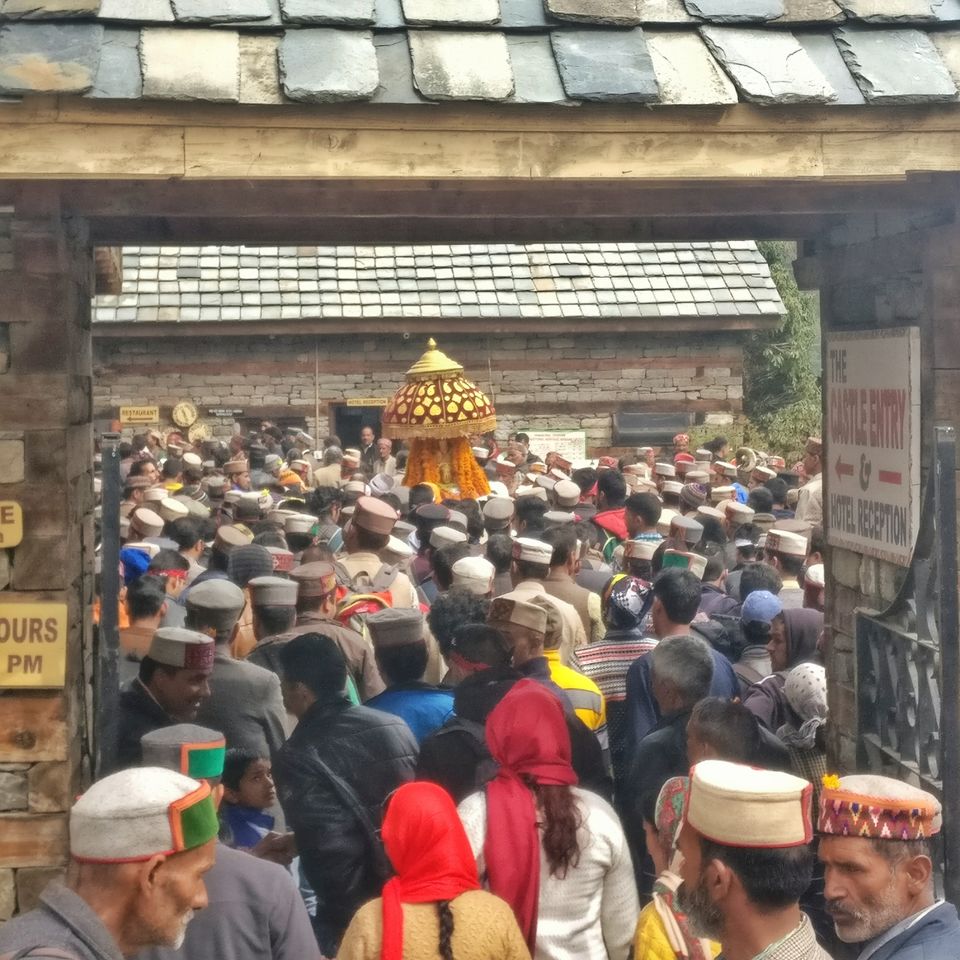 Having explored this quaint, little, and quiet town of Naggar, we headed towards Vashisht in an auto we booked at Manali (autos are a frequent mode of transport in the area, not the CNG ones of course). The first look of the town, I must say, wasn't too pleasant with the crazy traffic and swarms of humans everywhere. But, as luck would have it, we found ourselves a room in one of the local home stays, which overlooked mountains and a river, away from all the hustle – all of this for just Rs 300! Yes, it was a tough walk up to the room – full of stables that reeked of cow dung, and similar looking, narrow lanes, but it was worth the effort. Although we again had to stock up on food since this place wasn't in the main town and we couldn't really manoeuvre our way through those lanes after dark.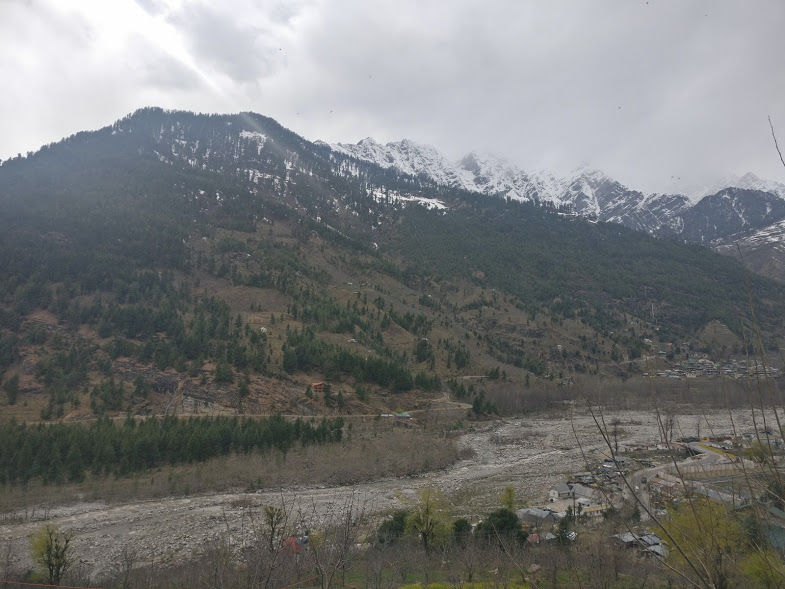 The couple in the Manali cafe had told us a bit about Naggar, but we had no clue of the directions. So, we took the direction that led uphill. And, after a pretty steep hike of around a kilometre, we panted our way through winding roads, kids playing cricket, old women looking at the streets through the windows of their wooden houses, we reached the place that could be called the centre of the town (a couple of restaurants and a few other shops). We found a home stay that offered us a room and the entire balcony (off-season so no other visitors) for just Rs 800. It should be noticed that home stays generally do not provide food and do not have an on-call kitchen, so it is always best to keep some instant noodles and ready-to-eat foods handy.
The next day, it rained all through. We had an entire day to kill before we could board our bus back to Delhi, and we found ourselves seated in the narrow balcony of one of the homes turned into cafes in Vashisht. If you'd asked me before, the thought of not being able to move around because of rain might have irritated me before, but this time, this one time, it was beautiful. We ate till our stomachs almost burst, and this cafe claimed to serve everything fresh.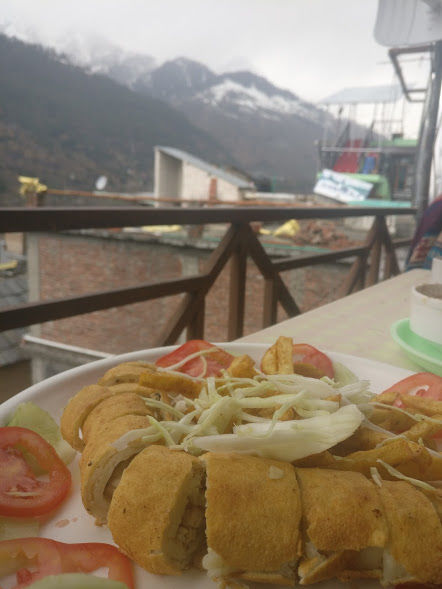 The trip ended with a plate of maggi at the bus- stand, and with a hope of more unplanned trips in the future, because they're so much better than having to stick to a schedule.
Also, did I tell you - always ask for sugar on the side when you order tea/coffee? The pahad people are so sweet, it reflects in their beverages.
Frequent Searches Leading To This Page:-
manali tour package for family, manali tour package for family from mumbai, manali tour packages for family from delhi, manali tour packages for family from delhi india, manali tour packages for 2 days