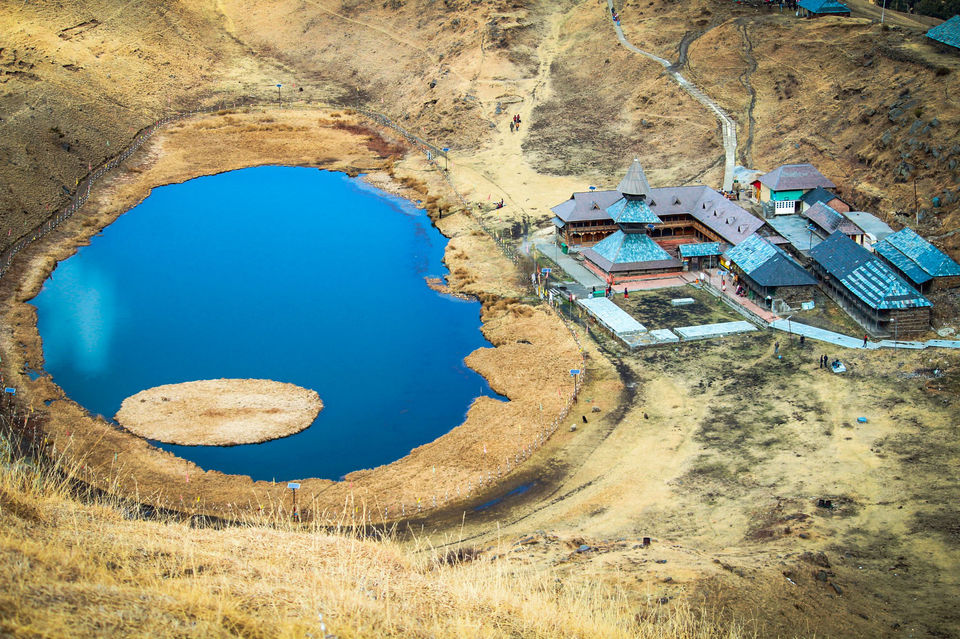 Being an adventure seeker and a mountain lover , I always want to spend most of my weekends close to nature.
As it's said: "Keep close to Nature's heart... and break clear away, once in awhile, and climb a mountain or spend a week in the woods. Wash your spirit clean." - John Muir
After doing some research for a weekend trek, I found out this place called "Parashar Lake" in Himachal. I wanted to do it solo but as it was my first time and also I was not much aware of this route and place/trek so i booked a weekend trek tour with the "justWravel" team.It cost me around 5k including pick and drop from delhi, one night camping + all meals during camp stay , bonfire etc.

We started off from Delhi Akshardham around 9:00 p.m. We were a group of 5 (3 solo travellers and 2 trek leads). Trek leads were very humble and friendly , also we had a good interaction during our drive to baggi village(from where trek will start).
We reached baggi village around 9:00 a.m., we had our breakfast there and the best part of being in the hilly areas is having aloo parathas with hot ginger tea that too in front of the mountain and river view . After having breakfast, we started our trek around 10:30a.m. as the weather was cloudy it started raining but we continued walking as the local village guy told us it would be difficult if we take a halt here seeing the weather conditions and we have to reach the top before dark. First few kms were dense forests and rocky path.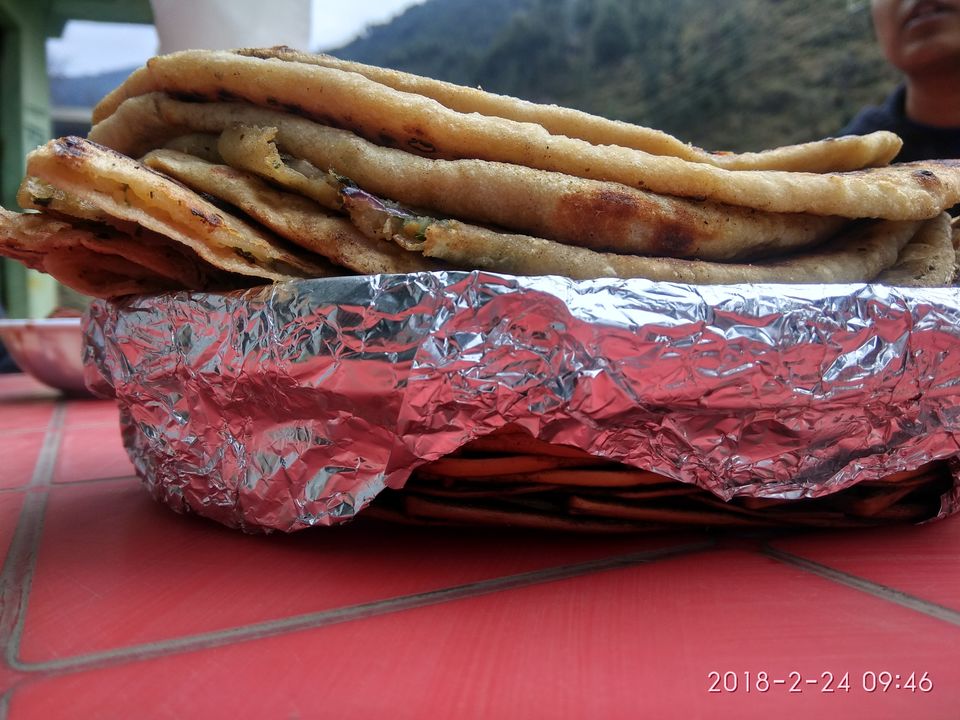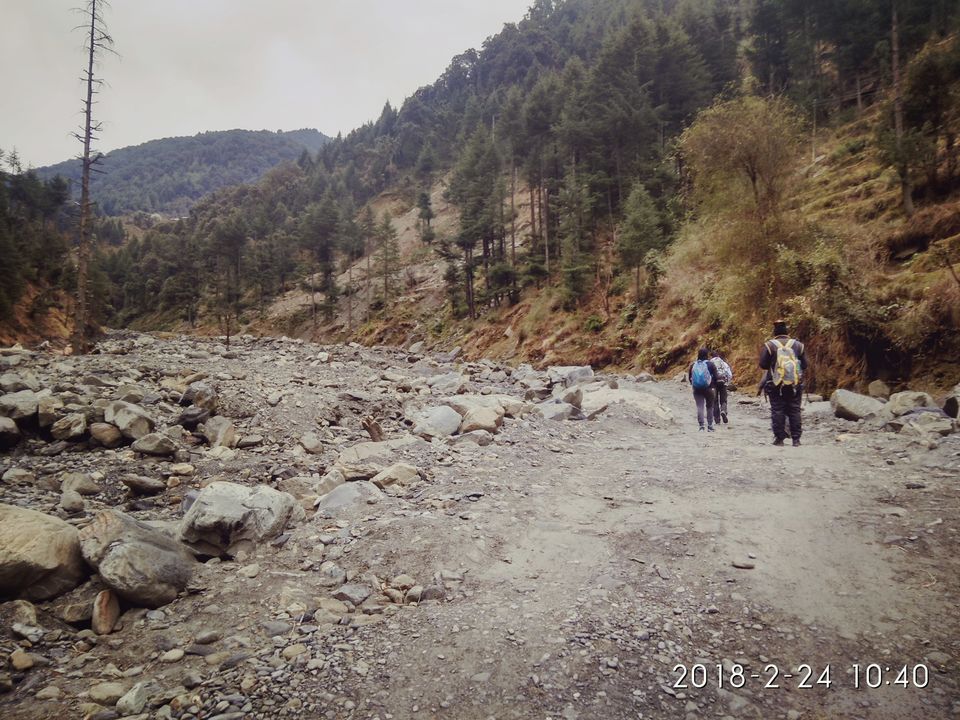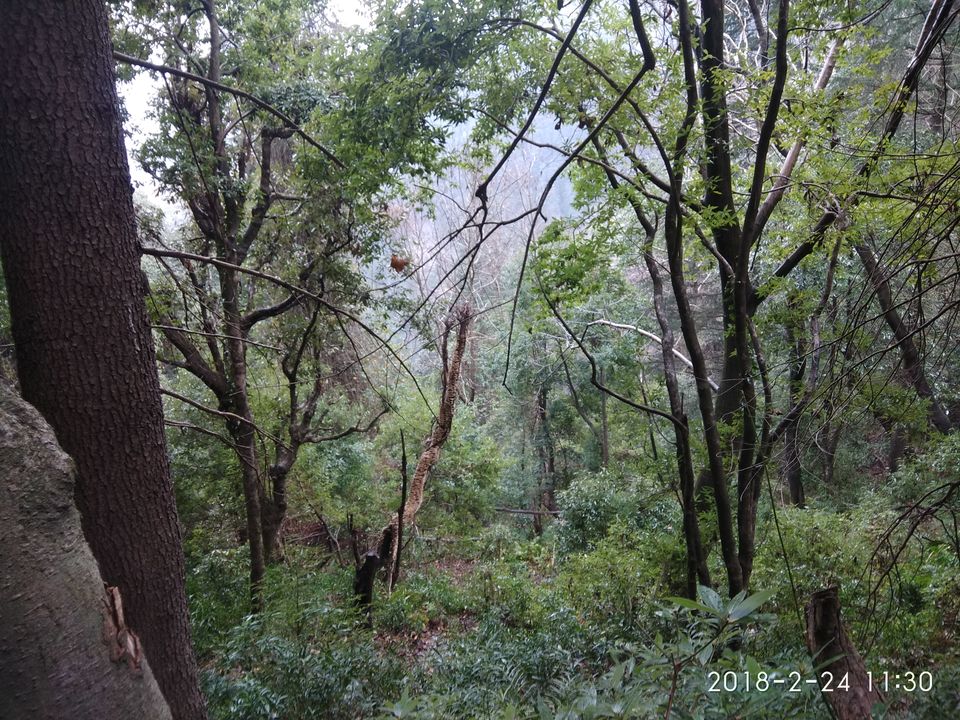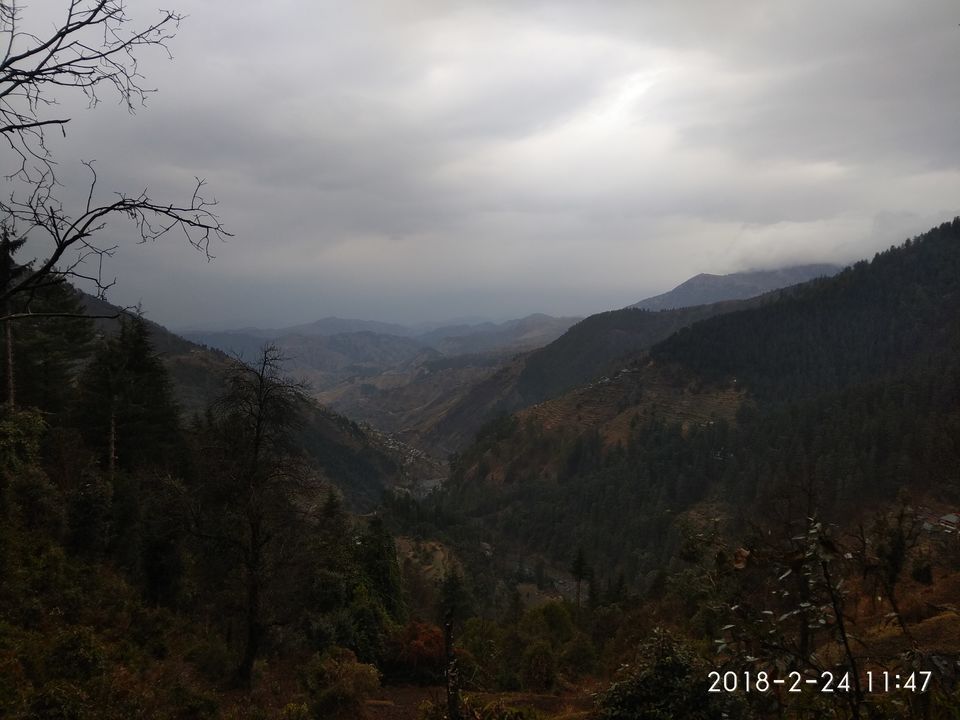 Suddenly it started raining heavily, we stopped for a while and had our packed lunch meal took a rest for 30-35mins .Then again started towards our destination, after walking for few 1-2kms, we encountered snowfall and chilly winds blowing it was damn cold. Now , we were just 1 km away from our destination i.e. Parashar Lake. It was now just straight path for few kms but it was difficult to walk as it was snowing heavily with chilled winds. But once you encounter the first view of the beautiful Parashar lake and temple, you will surely forgot all your tiredness at one go as the view is so soothing. We stayed there for 40 mins had a warm cup of tea , clicked few snaps and then left for our camp location as it was some 1-2 kms from the Parashar rishi temple.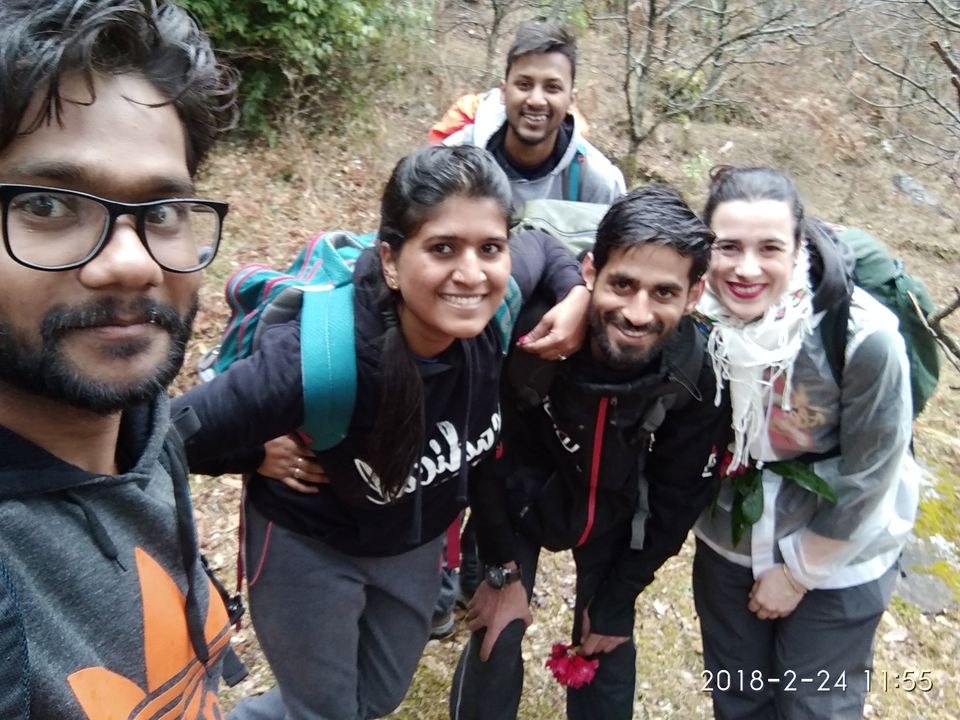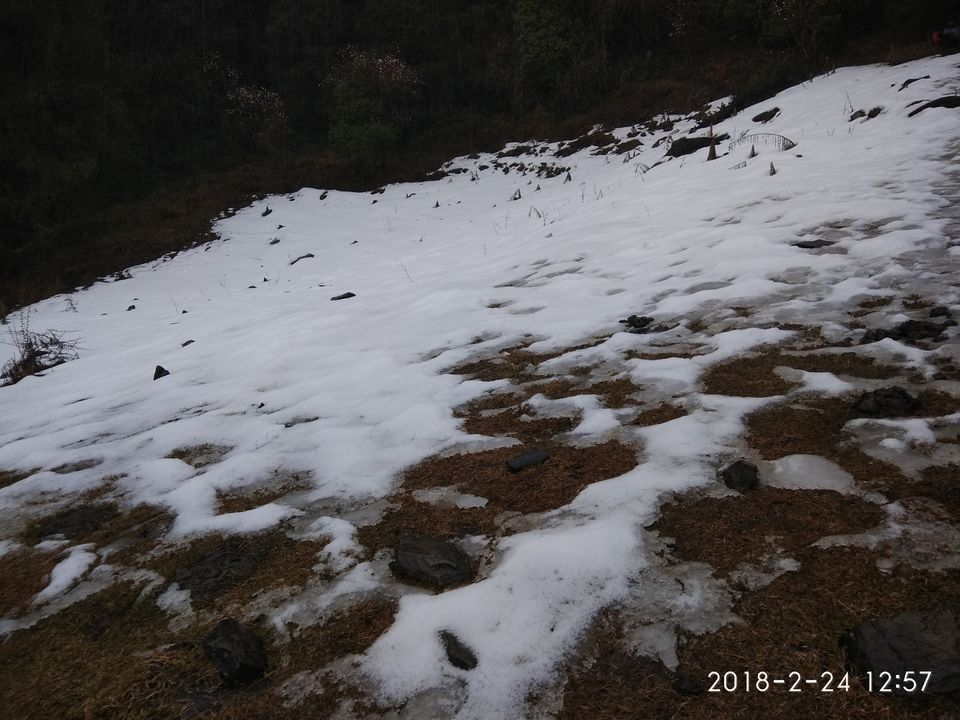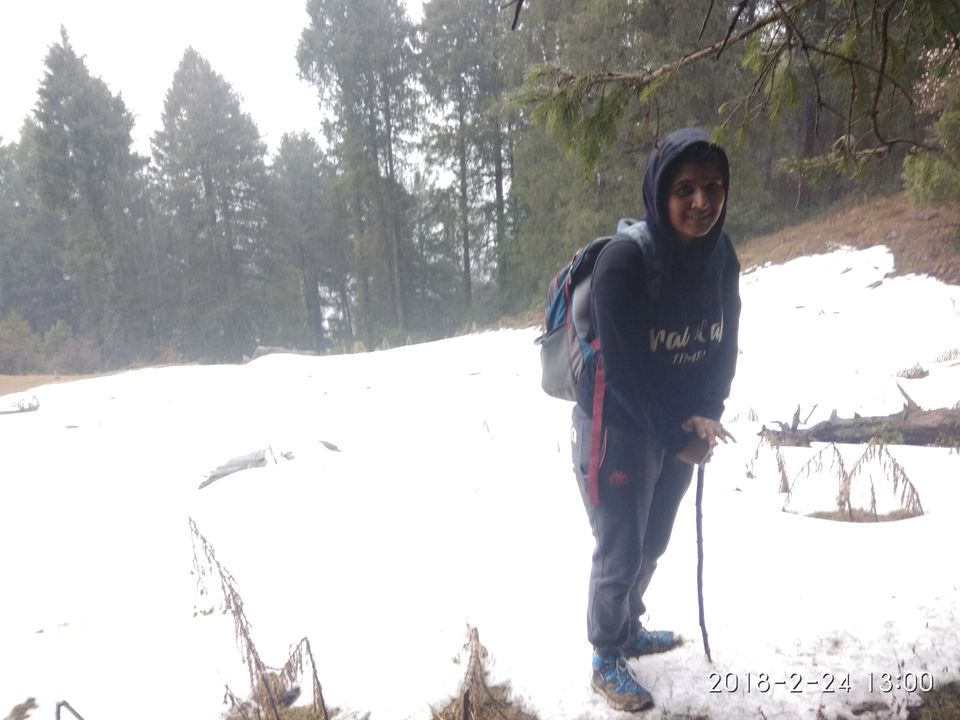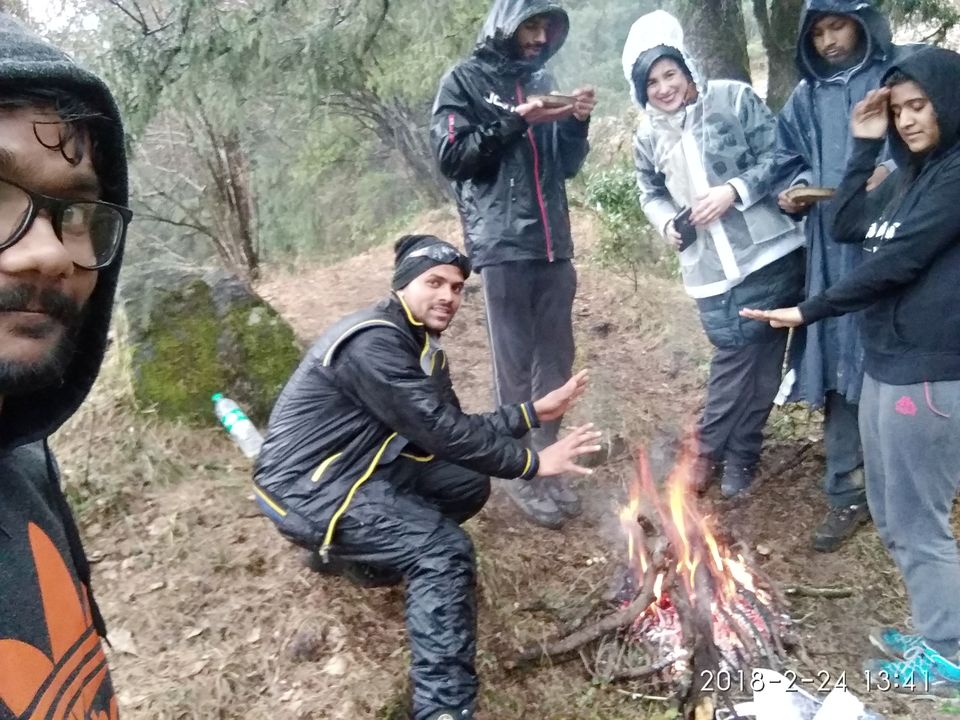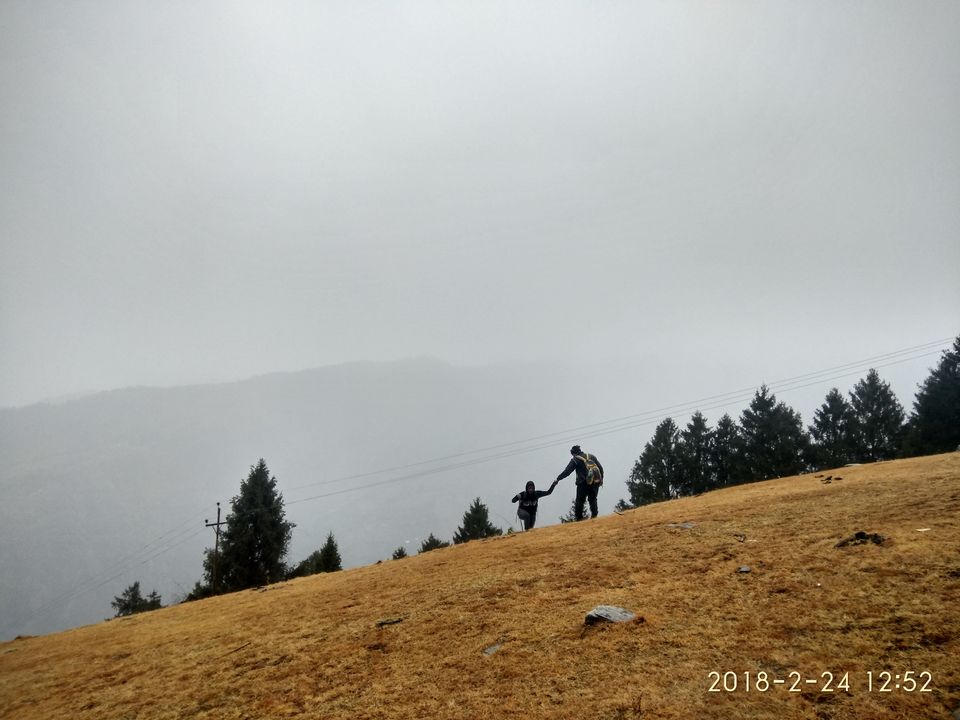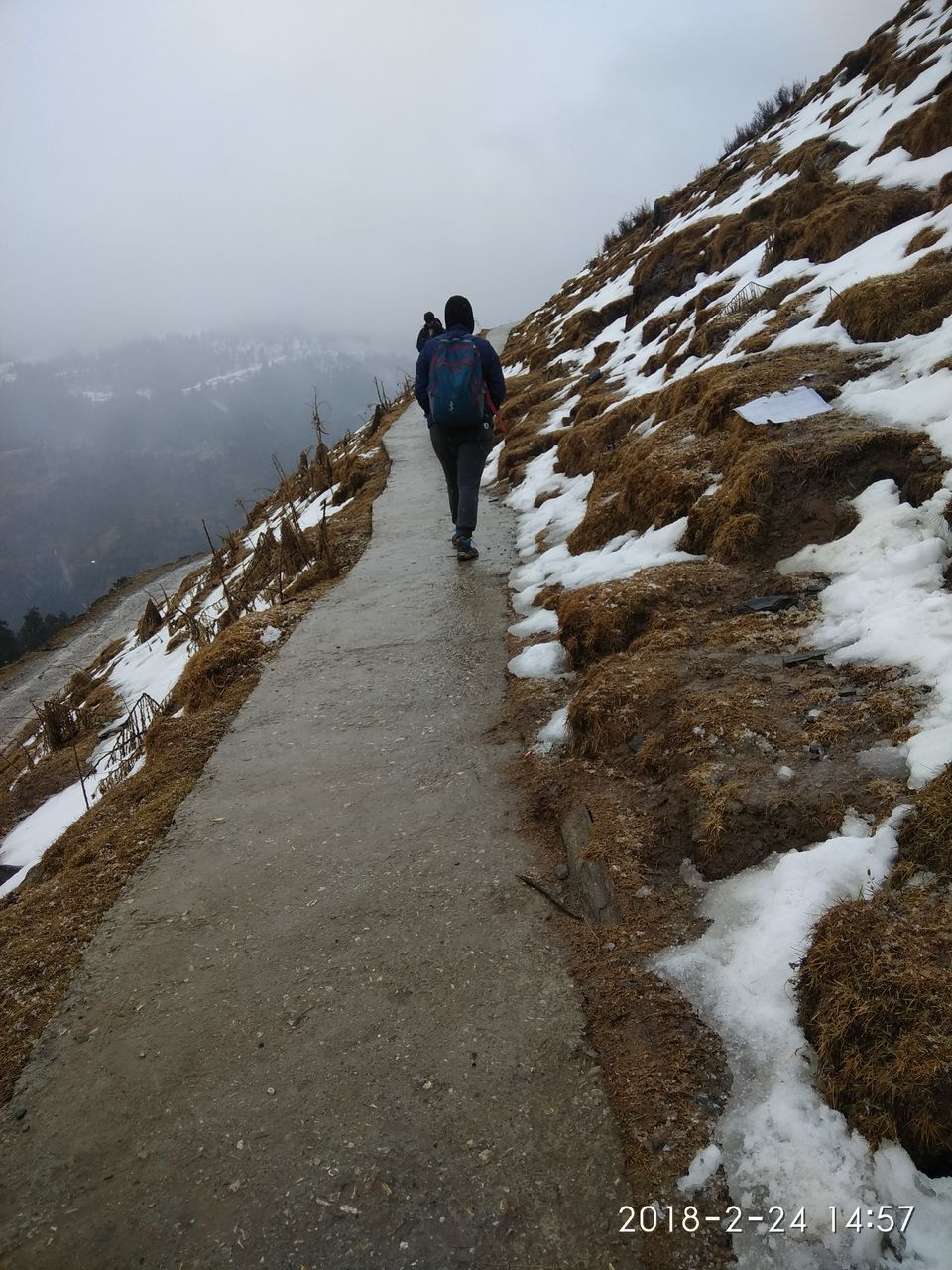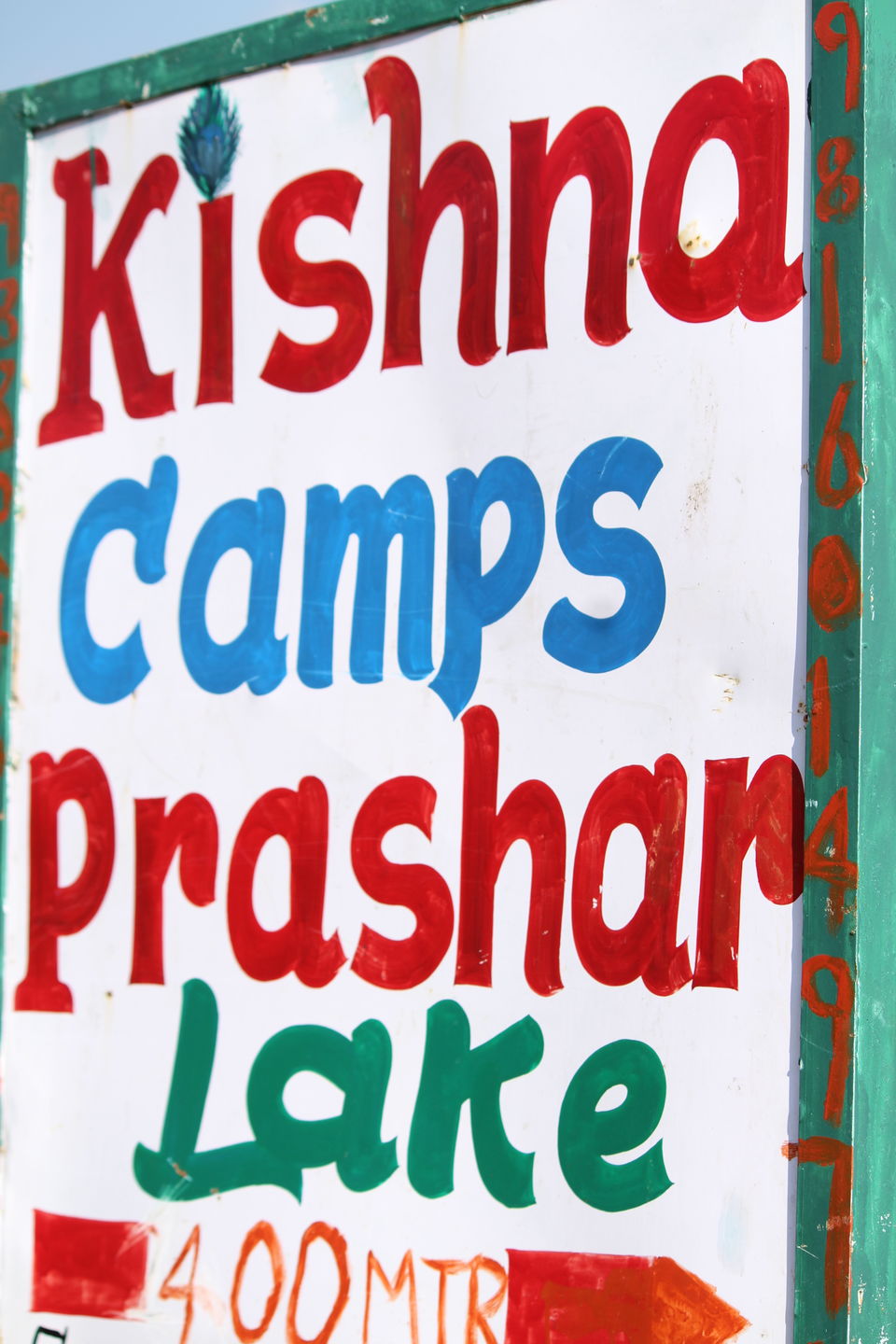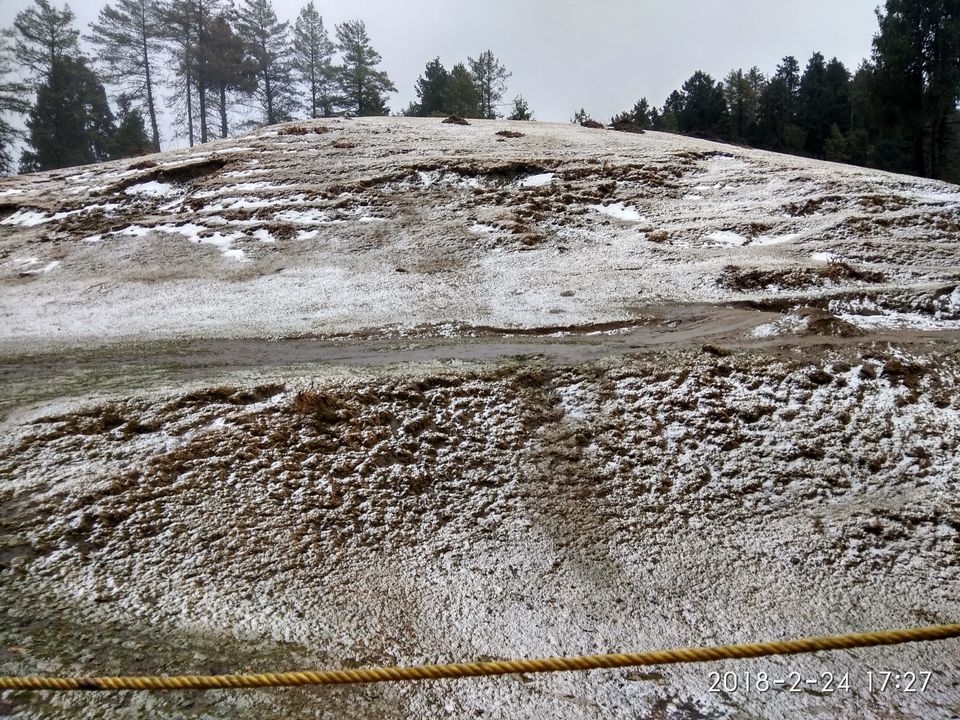 Finally, we reached our camp sight around 4:00 p.m. our snow covered tents were already pitched there and chai pakoras were ready for us. We sat nearby firelogs and warmed ourselves as it was still snowing outside. We played dumb charades, shared some horror stories , our previous trek experiences over bonfire .Soon when everyone felt sleepy we headed towards our camp as we had to get up early in the morning .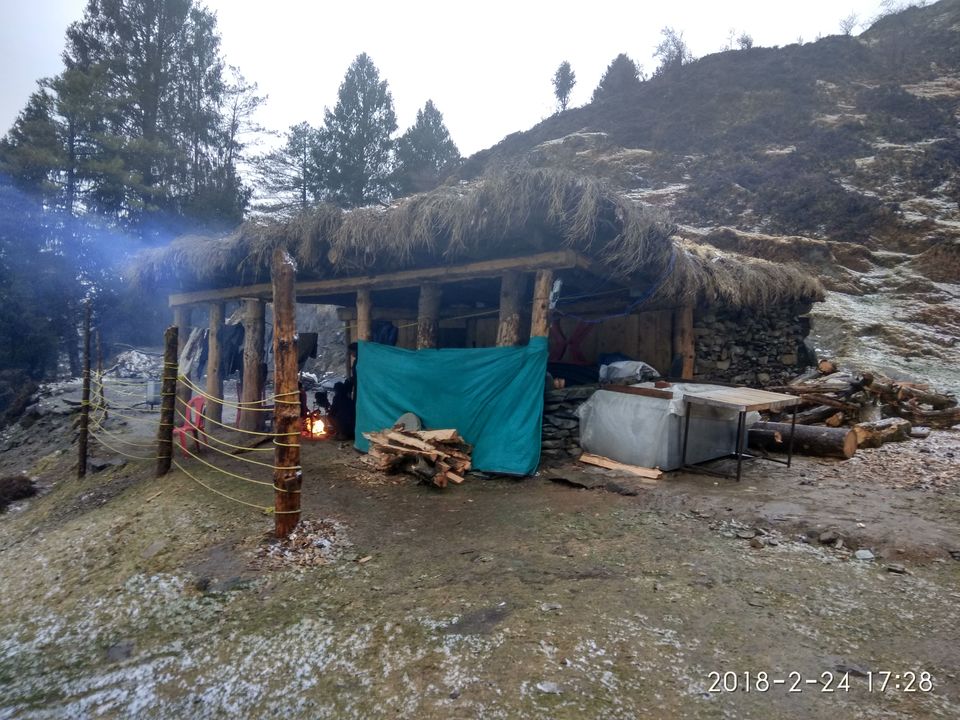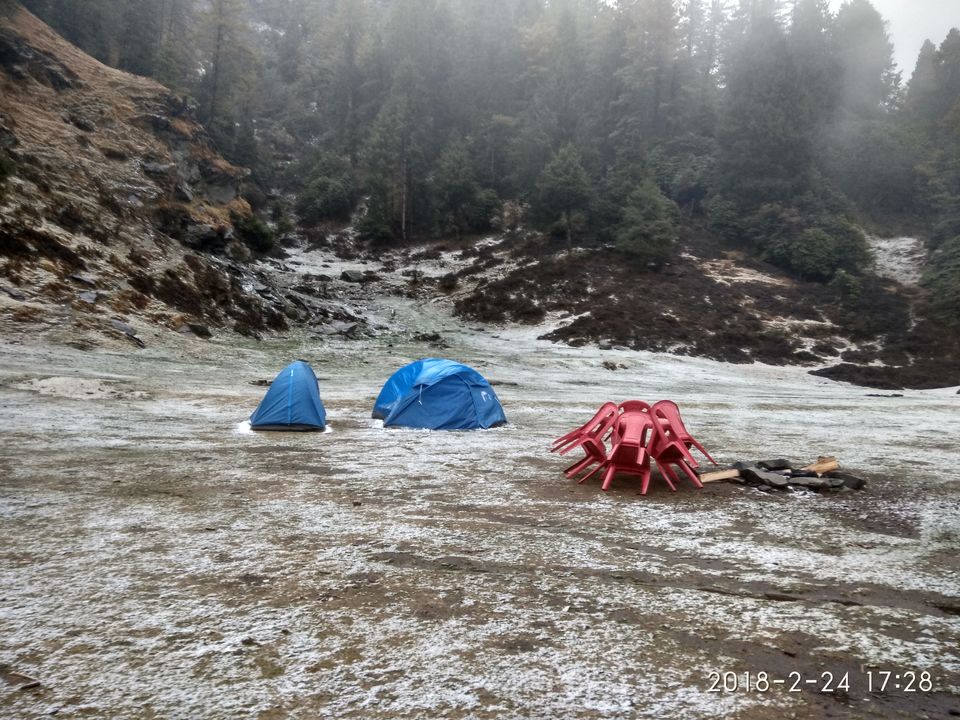 We woke up around 7a.m. in the morning and when we opened our tent and looked outside it was a bright sunny day welcoming us after the heavy snowfall. We clicked some pictures and had our breakfast and just packed up our things and left for the Parashar lake back.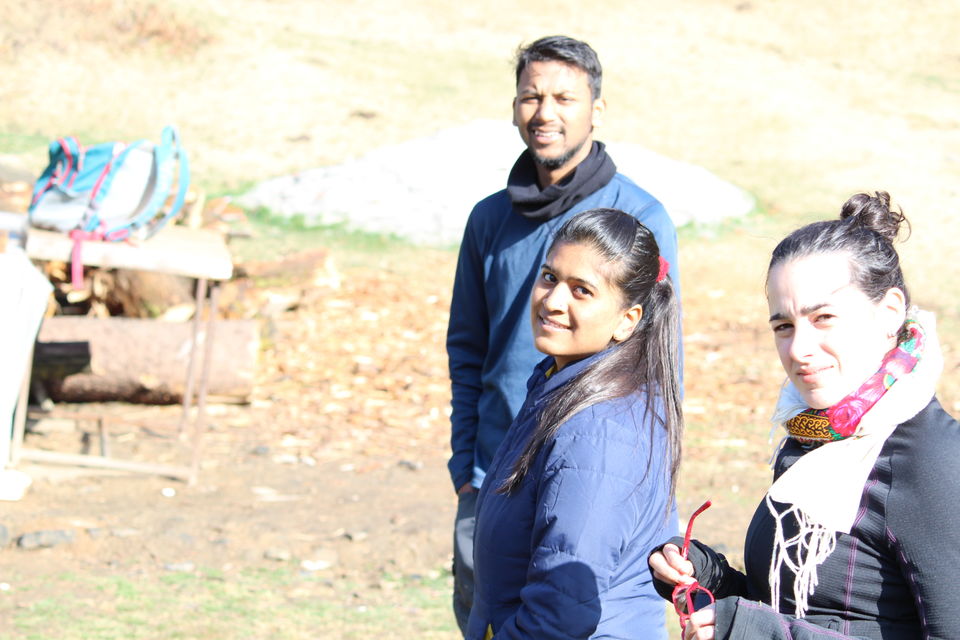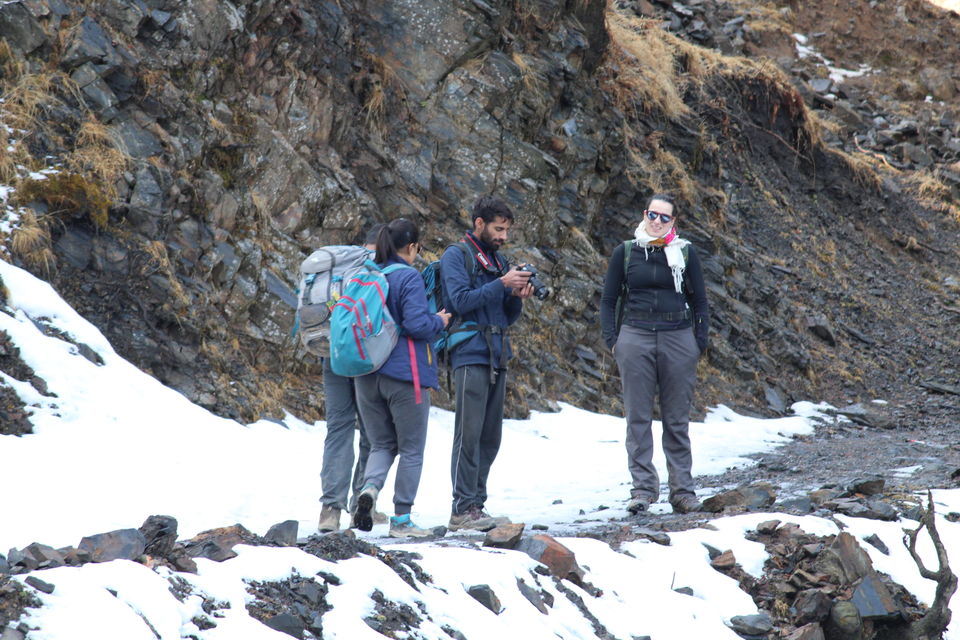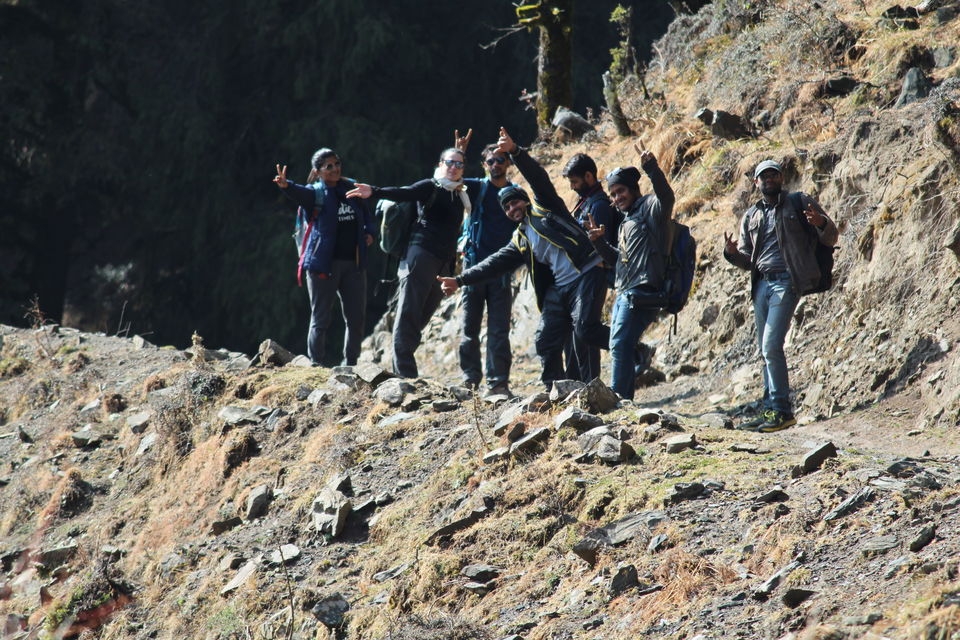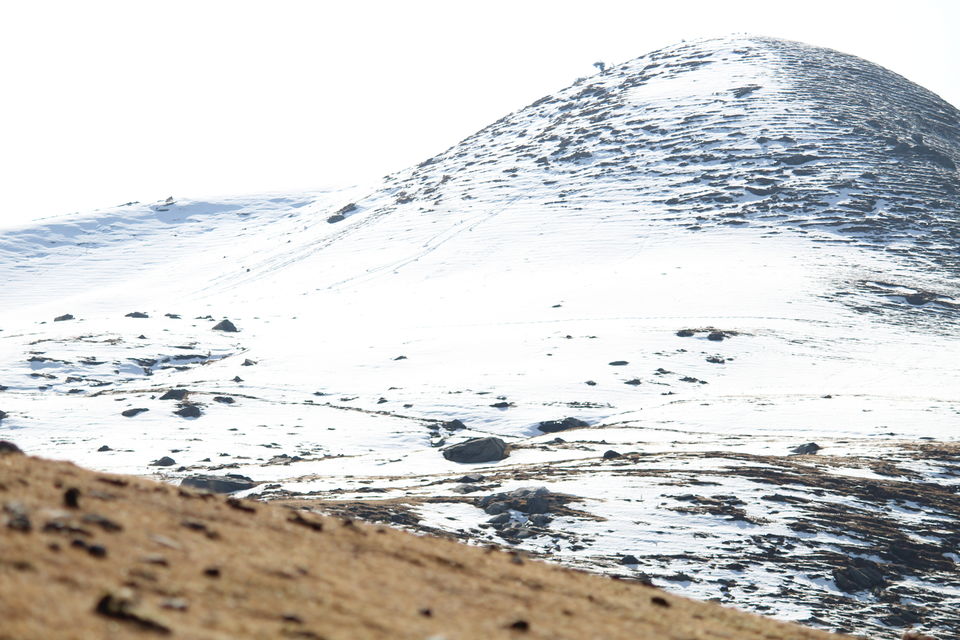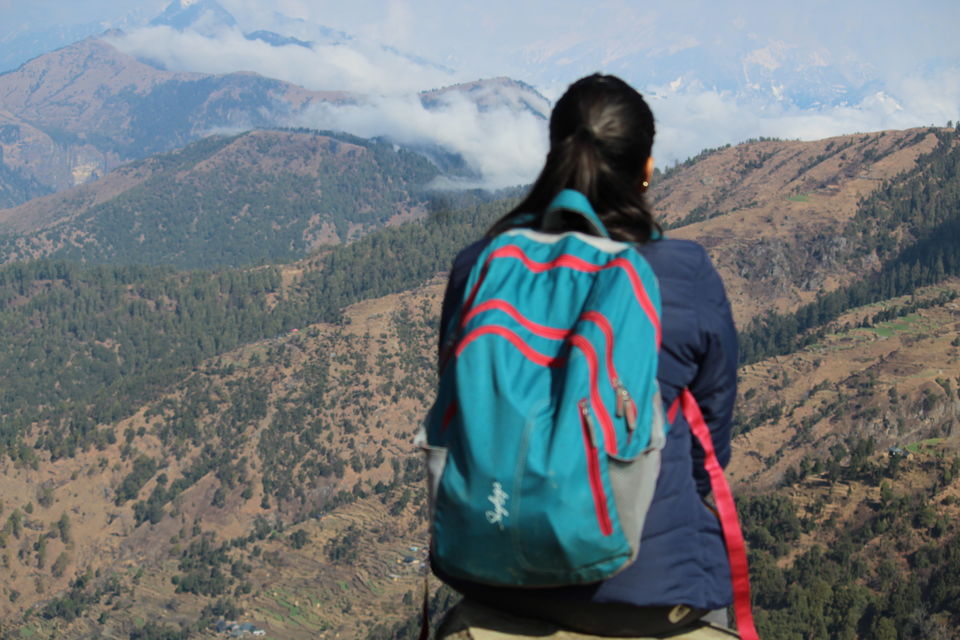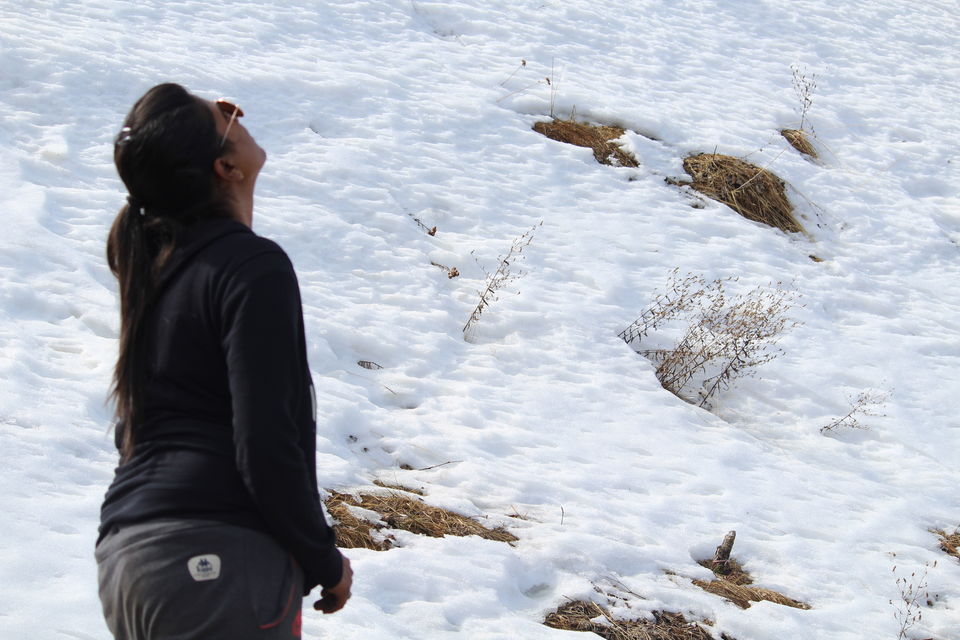 Then we spend 2 hrs near Parashar lake side and visited the old Parashar Rishi Temple .Being there sitting nearby lake was such a divine experience that you don't want to go back but soon our trek lead called us as we had to head back to the village where our cab was waiting. Then we reached down around 1:30pm , had our lunch in the village and left for delhi with some amazing memories and wonderful experience for lifetime.