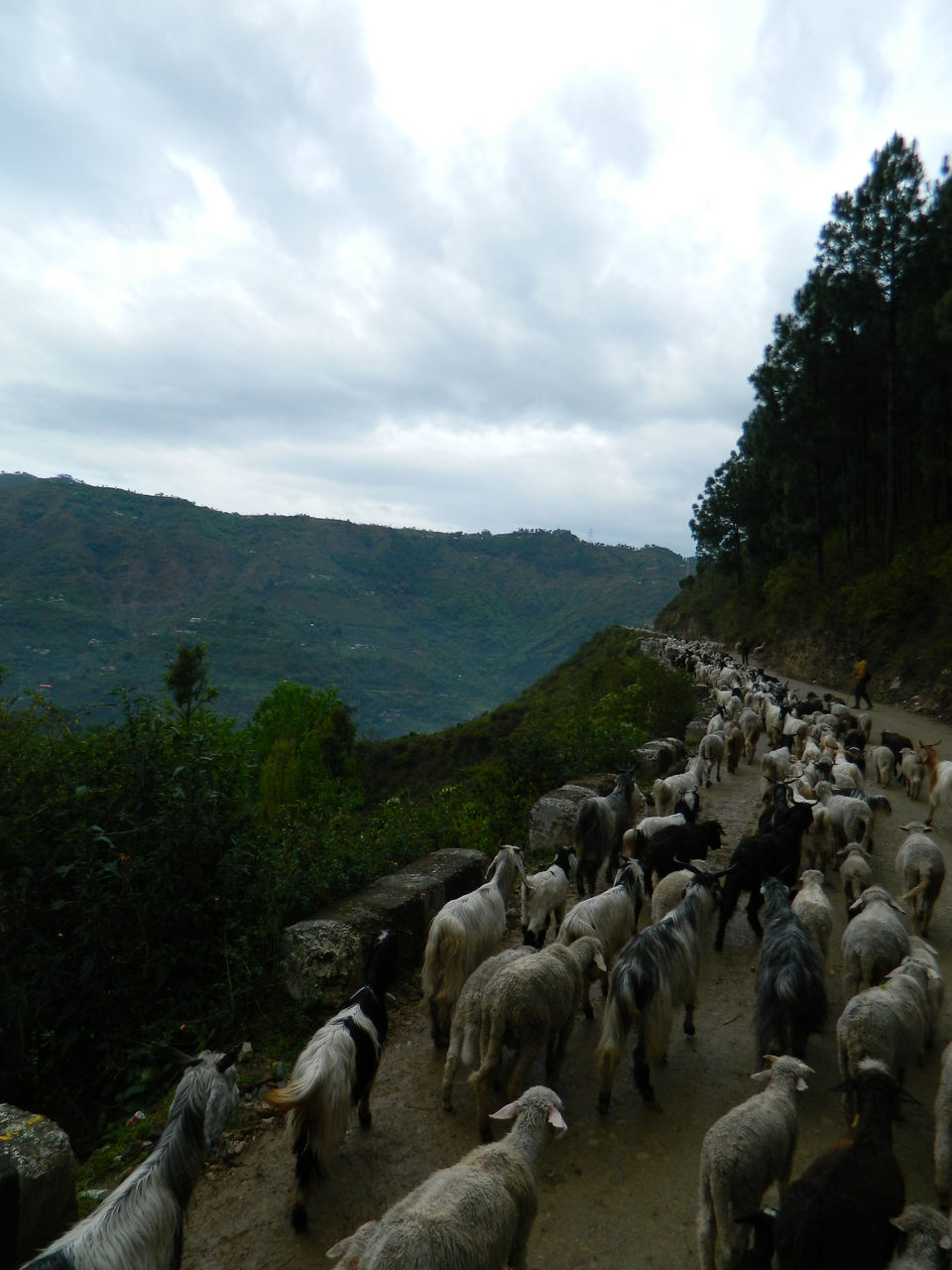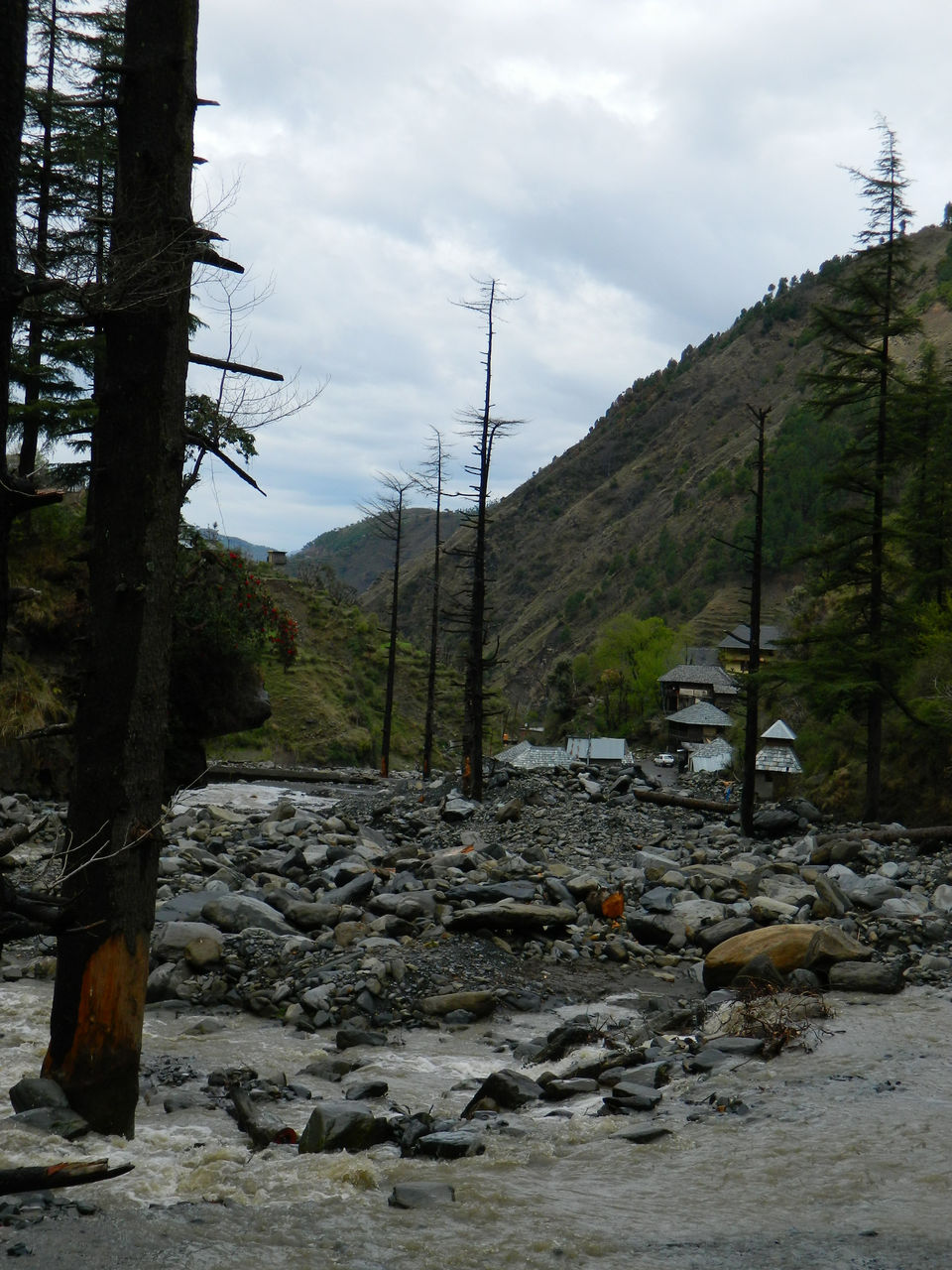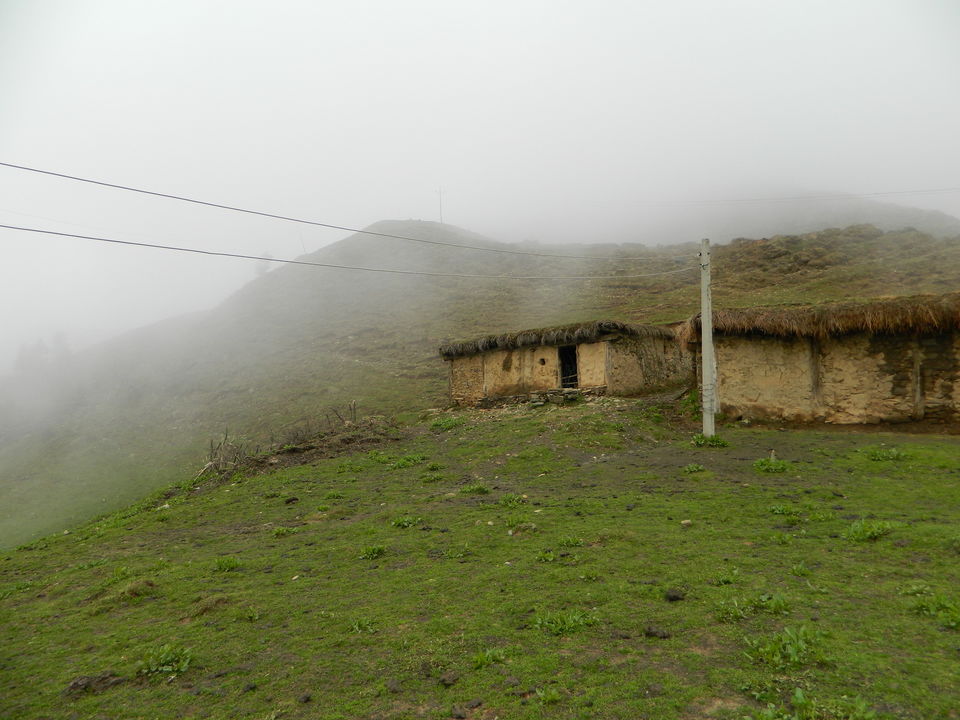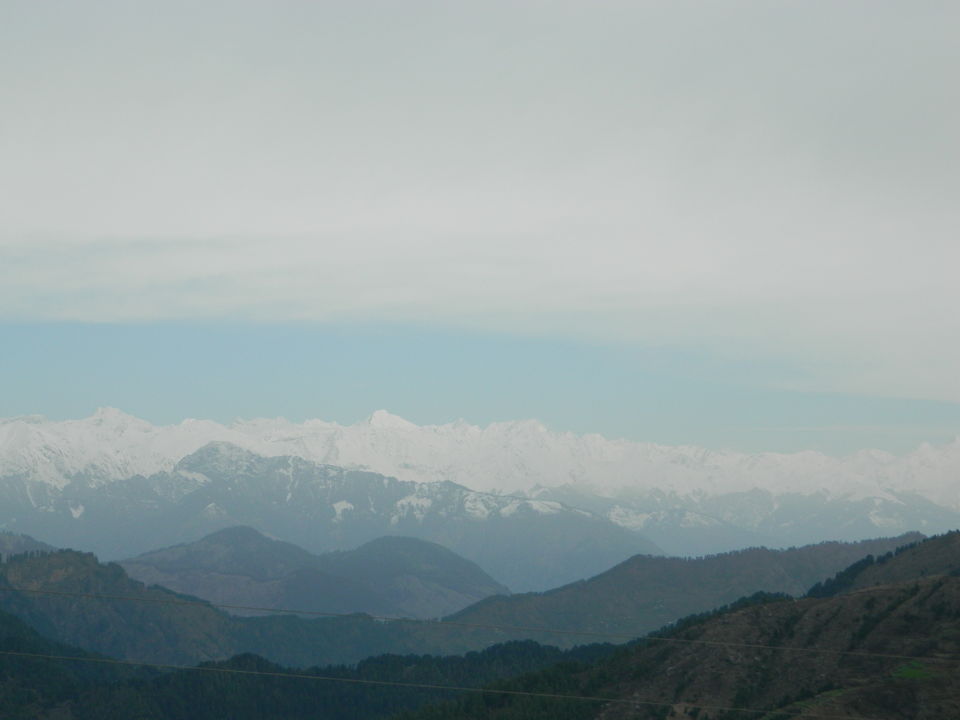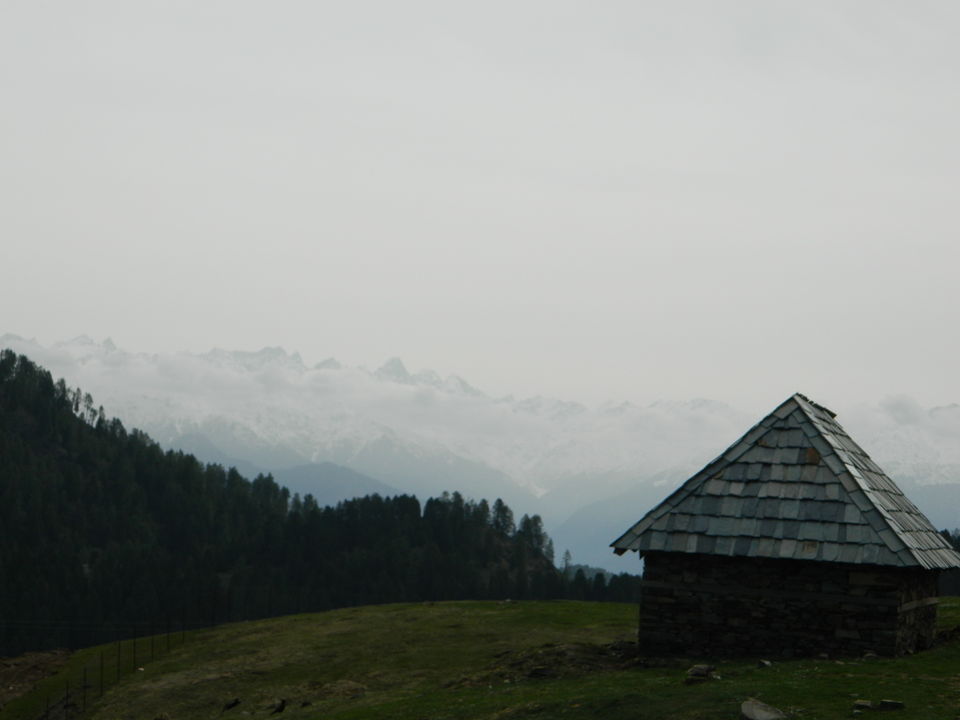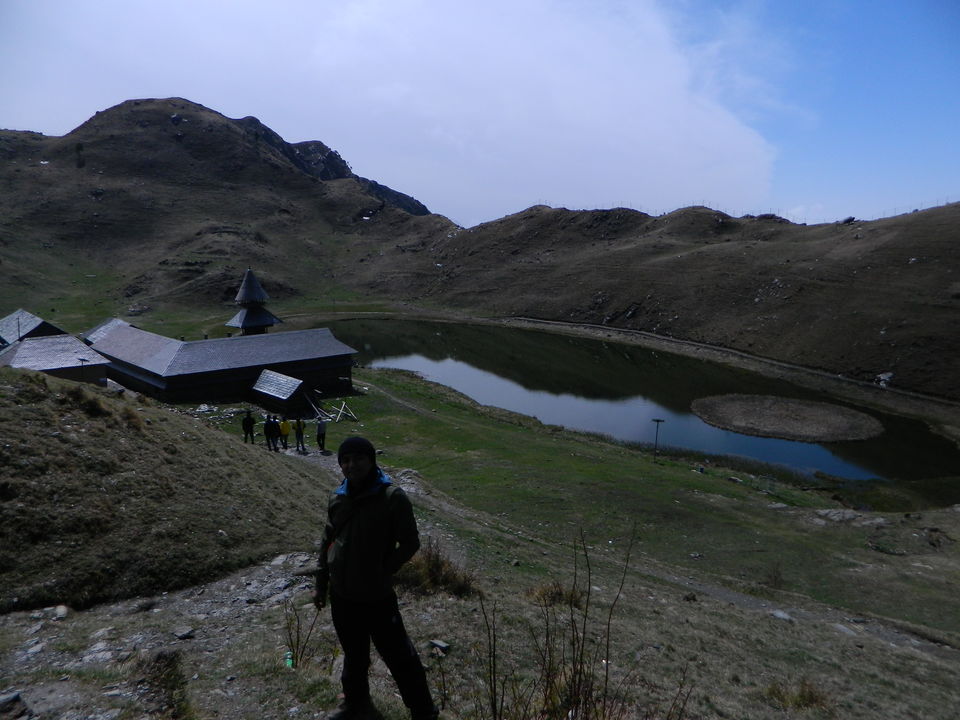 While watching a travel show on the EPIC Channel, I came to know about Tapasya Bhoomi of Rishi Parashar - He was the grandson of Maharishi Vashista, Son of Sakti Maharisi, and father of Rishi Veda Vyasa. Long weekend of Good Friday facilitated the journey and I booked my ticket with Himachal Roadways for Mandi. From Delhi ISBT Kashmere Gate, Bus left sharp at 6.40 pm and after a gruel-some journey through the extremely bad patch of road in Bilaspur, H.P., which is filled with cement loaded trucks and parts of highway badly damaged and under construction, arrived in Mandi at 6 am on Good Friday. On the bus, I was fortunate to meet a local and had a good conversation with him.
From Mandi Bus stand, a bus goes to Parashar Lake Point but due to incessant rains, this service had not resumed when I arrived. I resorted to local hopping on and off transportation mode that I thoroughly enjoy. Local Bus took me upto Kataula (a small hamlet) and from there another bus to Village Baggi. This is considered as the basecamp for the trekkers. After arriving in Baggi past 10am, spend sometime relaxing in the midst of mountains, exploring trek route, enjoying snacks & tea and chit-chatting with locals. Remember the supplies are limited here so better stock it in Kataula or you will find some bare essentials from Baggi point too.
I begin my trek around 11am with the intention to reach at the top in next three hours. Trek is around 6-7 kms long. The initial part of one and half kms passes along a local stream and after that there is an unrecognisable point (a Sukha Nala - depending on the season) from where the real climbing starts. Its better to keep checking with people who meet in-between. Due to non-clarity at this point, I took a wrong turn and wandered for about 700 metres and fortunately met with a local wood-collector who put me towards the right path. This happened since I was climbing alone, it had been raining those days and was the only trekker of the day to the Parashar lake.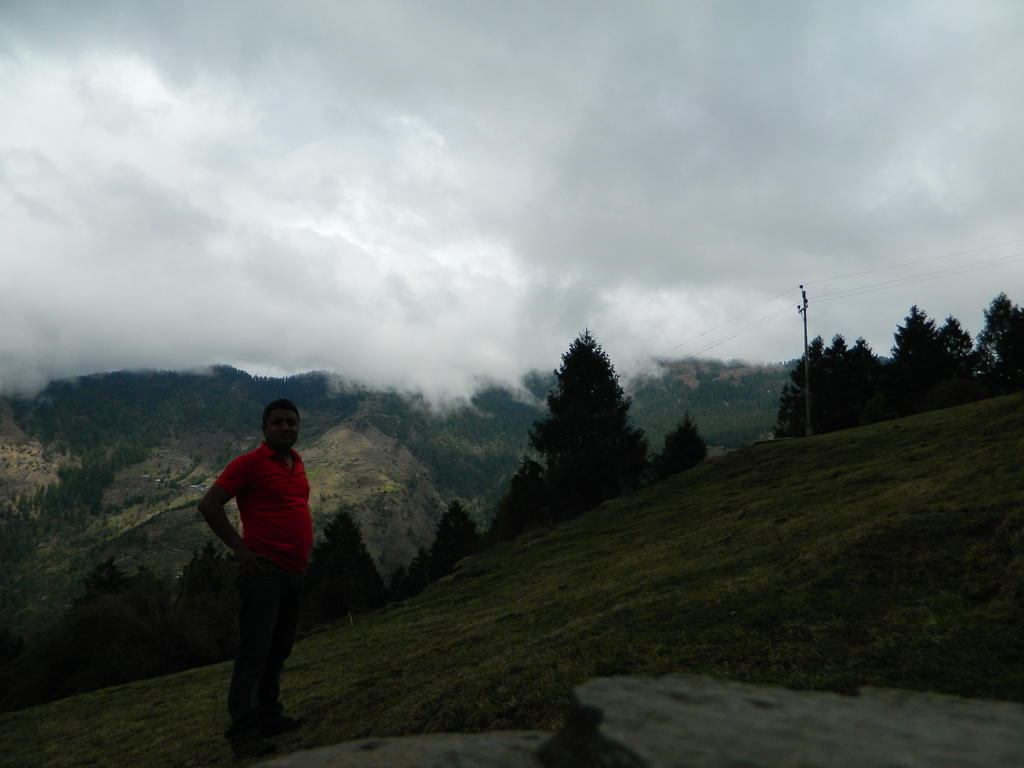 Trek was made difficult due to rain and difficult to recognise which trek pathway in the jungle is the real trek route. After finding my way, I continued and its a tough steep climb all through till the top.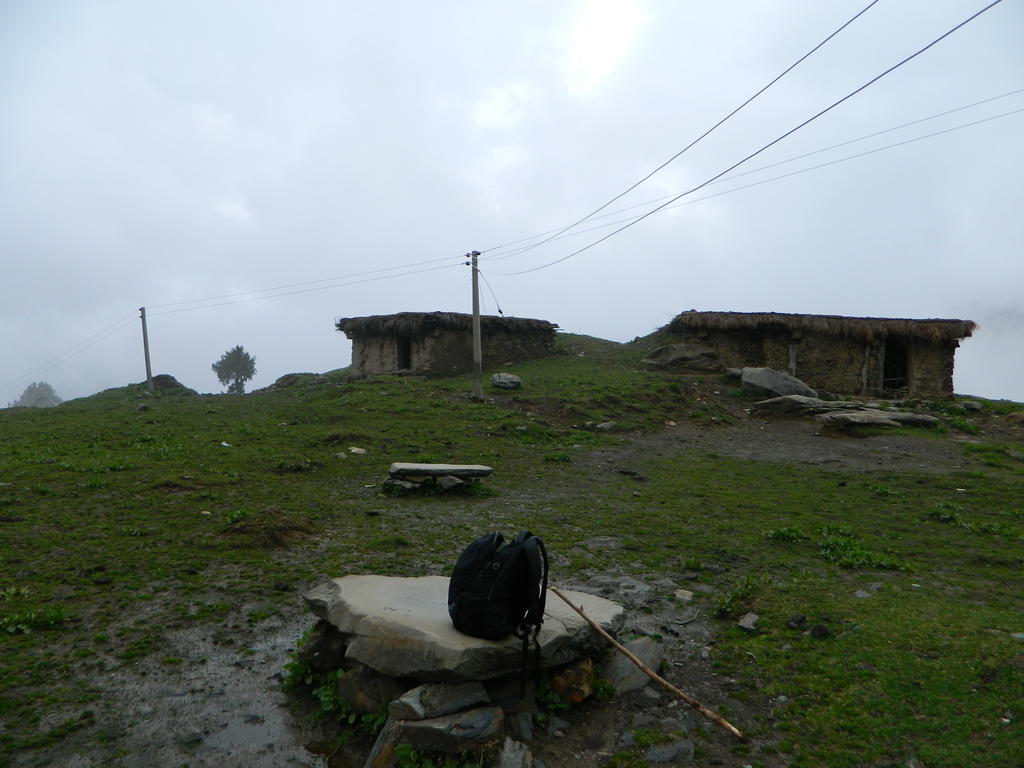 It is sad that the trek is not properly marked and mostly have to be dependent on your deductive skills and understanding of the directions. You do come across Two Trishul points on the way as an indicator that you are in the right direction. Once you find electricity wires going towards the top, you basically follow that and reach to the meadow with 4-5 huts around which are inhabited during the summers only. Here you will get the feeling that you have finally arrived as on your right you can see the PWD and Forest Rest Houses. Climb is still left and you trek to the unmettled/Kaccha road that takes visitor towards the lake Parashar. After reaching at these points, view becomes breathtaking and I started to feel good about my efforts and decision to trek. Over all it took me about four and half hours to reach to the top.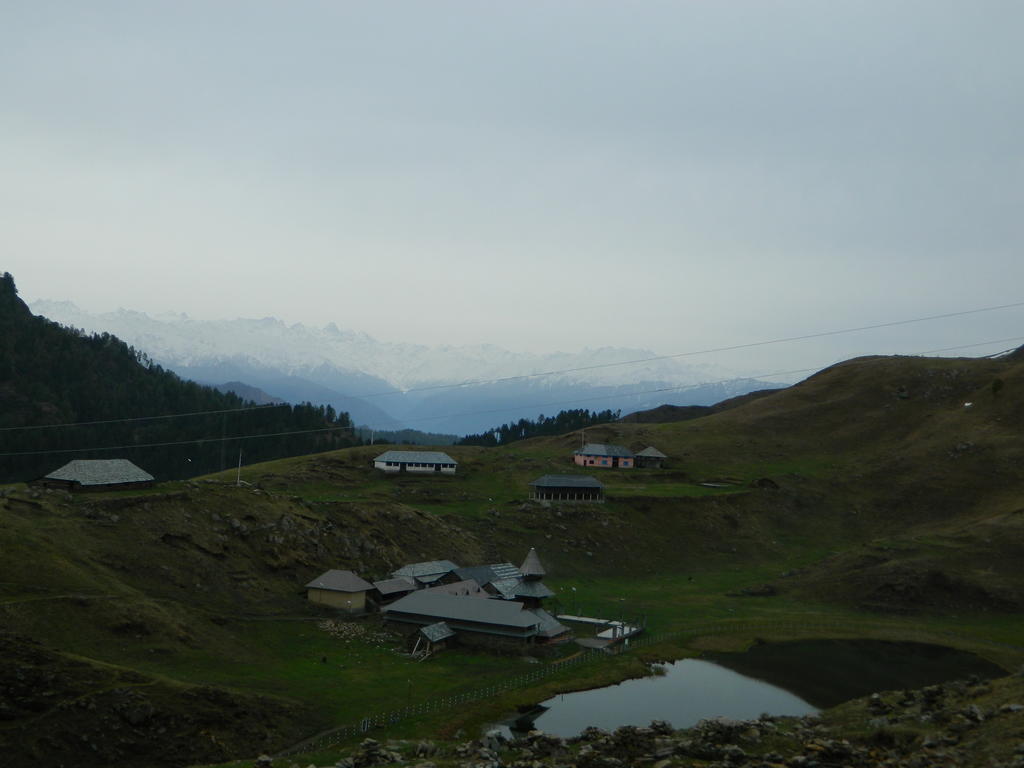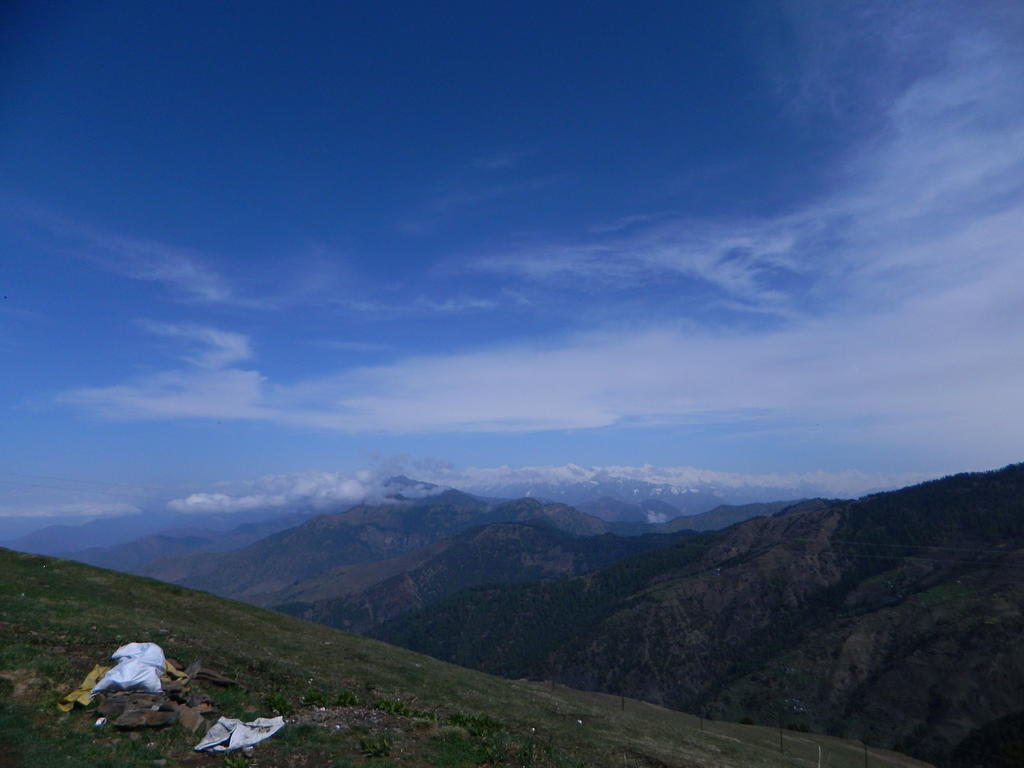 I was welcomed by the clouds and doondh which has engulfed everything. This has an altogether different experience. I hoped that next day morning, these clouds will give way to the rising sun and I will get to admire the snowy peaks of the Himalayas and clear view. I had the great fortune of meeting with local folks who have come from Kataula with their isht devta/local deity for a pooja and had prashad with them that quenched my hunger after arrival at the top. Due to the long weekend, PWD & FRH were booked. Many tourists have come with their vehicles so I decided to try my luck at the Parashar Temple complex itself. The temple management after asking few questions was kind enough to agree to my stay. The arrangements are very basic with mattress and quilts but what else you need at 9,000 feet :). It rained all night and I slept like a log. Early next morning begun to explore the views and surroundings. And it was every penny worth it. I won't divulge much on to the importance of the place as it can easily be find in Google and other travel blogs. It every worth a visit and the view from the top is serene, peaceful and holy though litters left by tourists have started to concentrate at different places :(. There is shop cum small dhaba that sells food and other items. You can enjoy tea and view from there. While trekking down, it is advisable to to find the right descending point once you have passed the early first part of the jungle and have arrived at the open meadow. From there a wrong turn can take the hiker to an uncharted area of the forest which is very slippery and risky. Overall its a good trek and I will love to do it again.
Frequent Searches Leading To This Page:-
himachal pradesh cheap tour packages, himachal tourism holiday packages, himachal pradesh tourism tour packages, cheapest himachal packages, holiday packages to himachal pradesh india