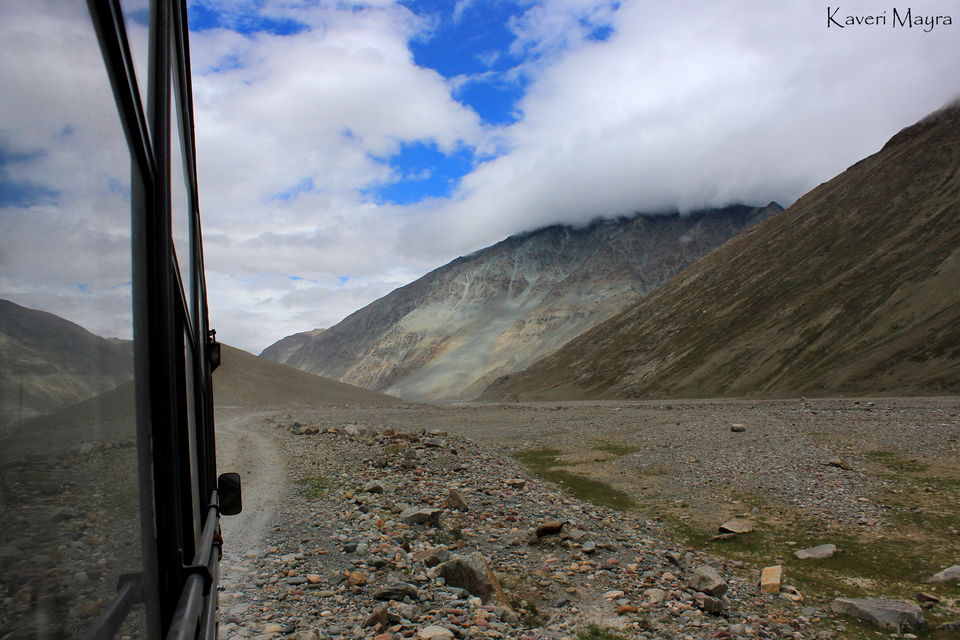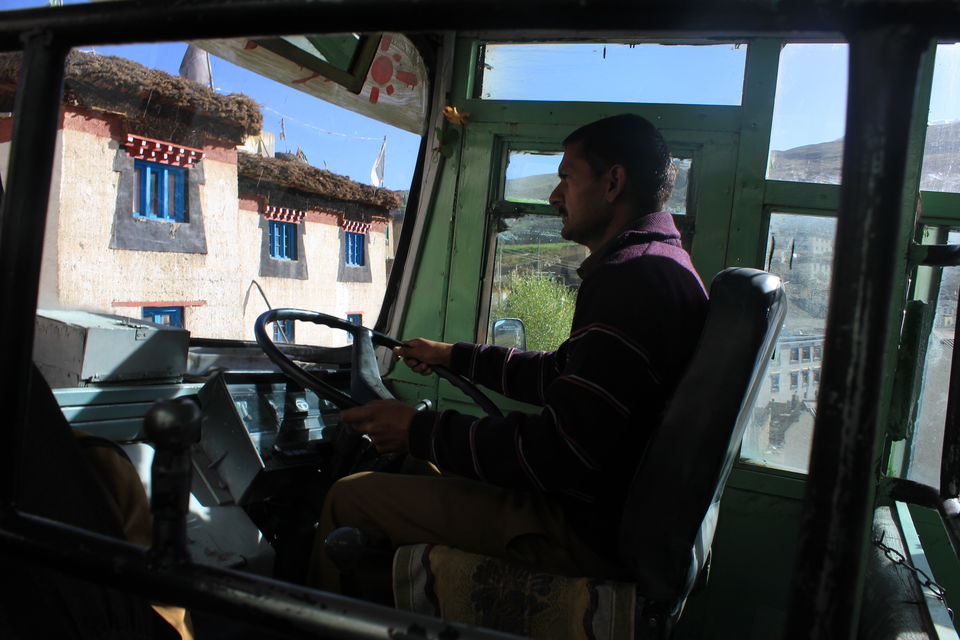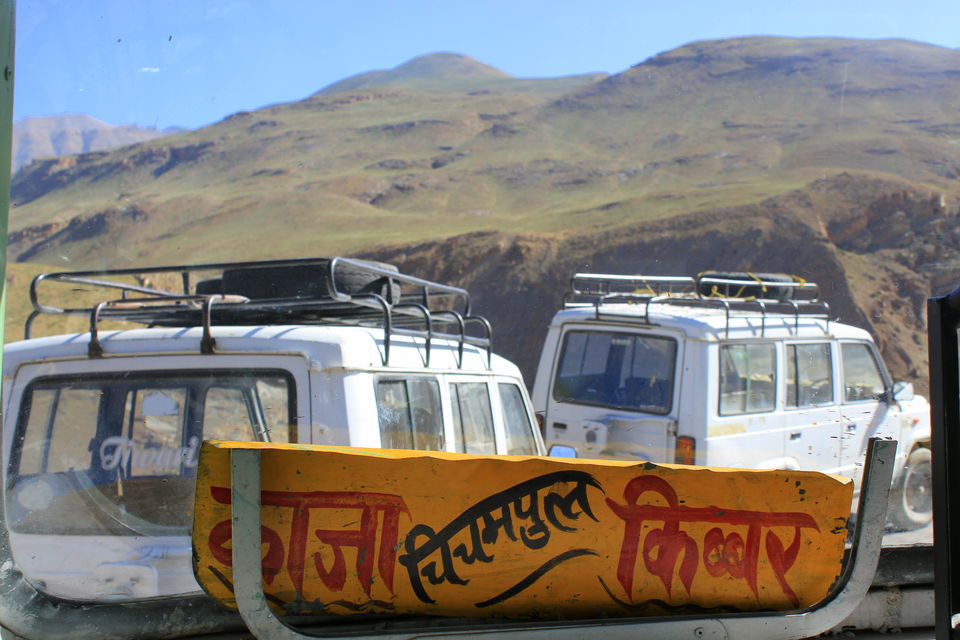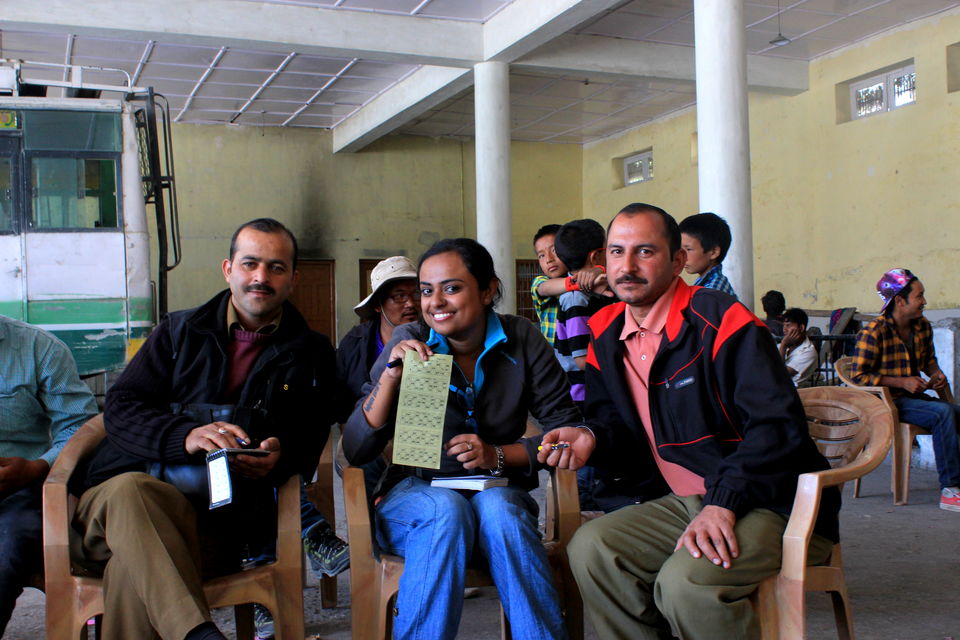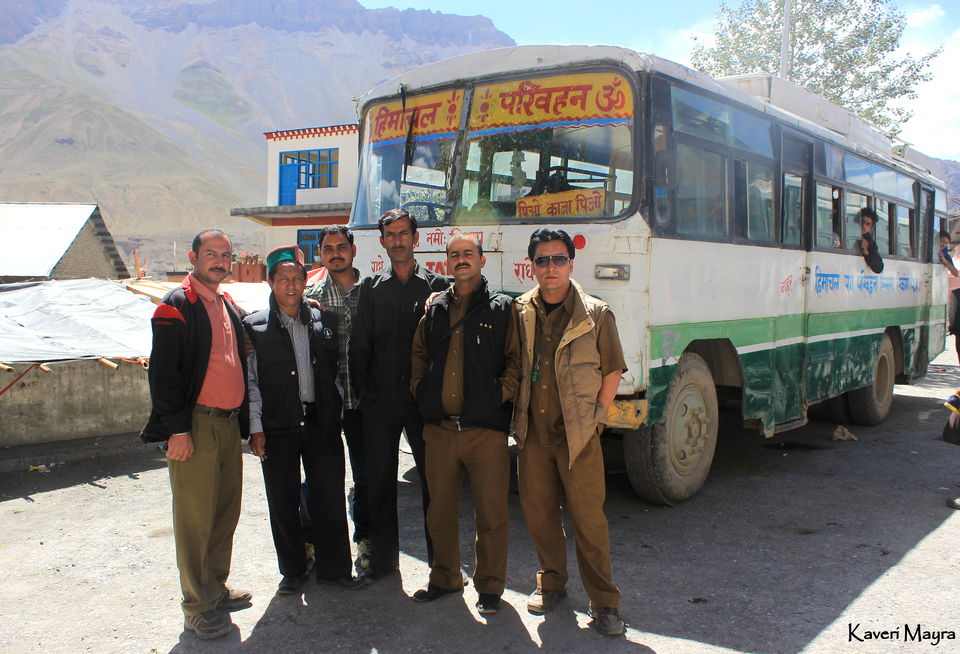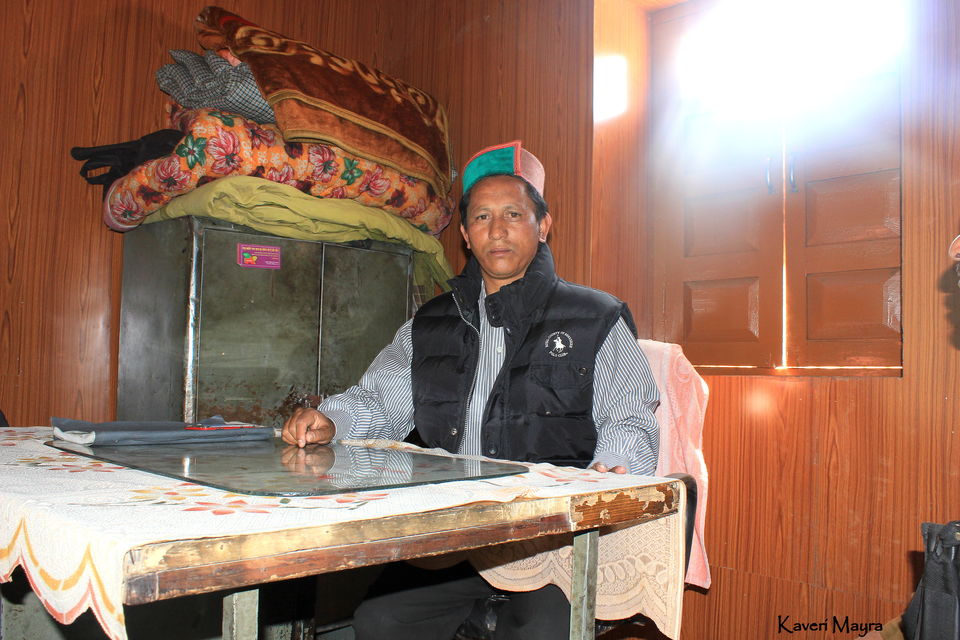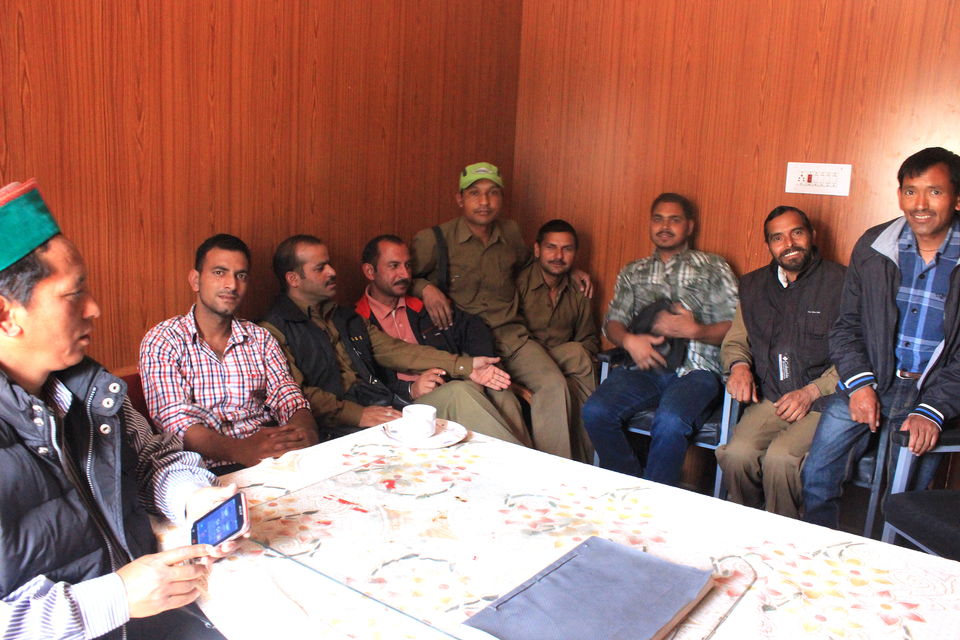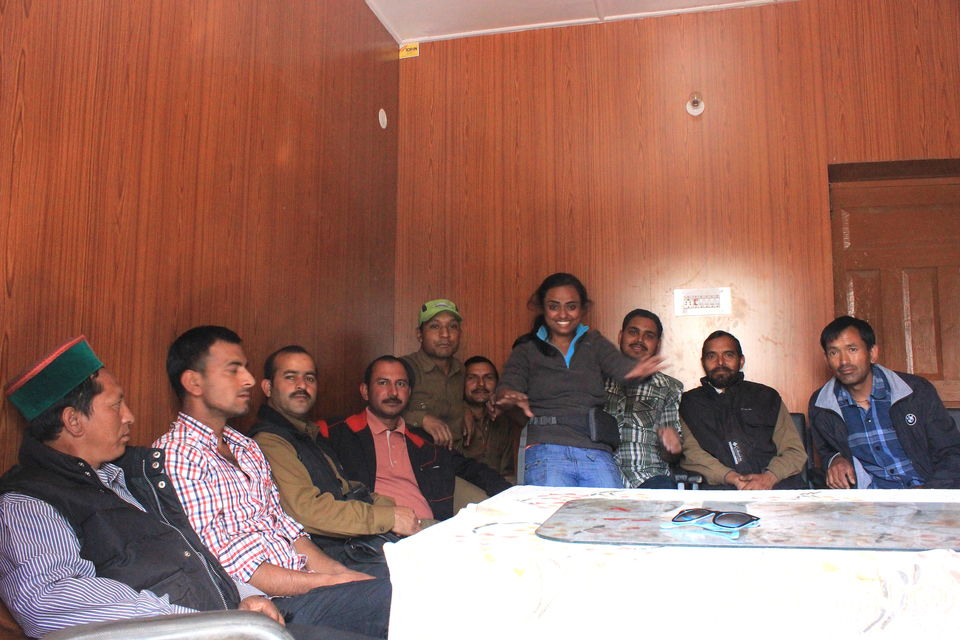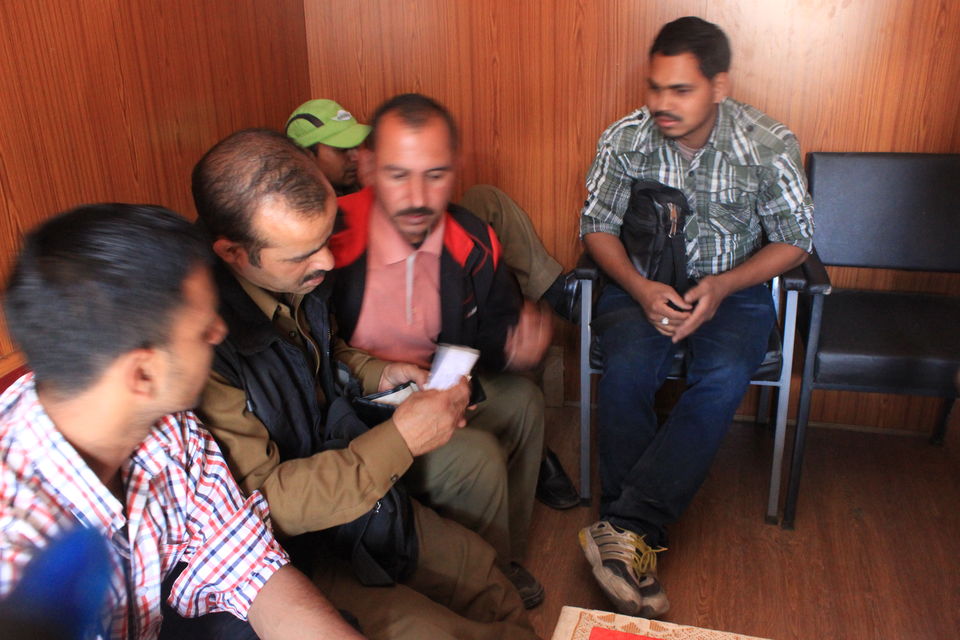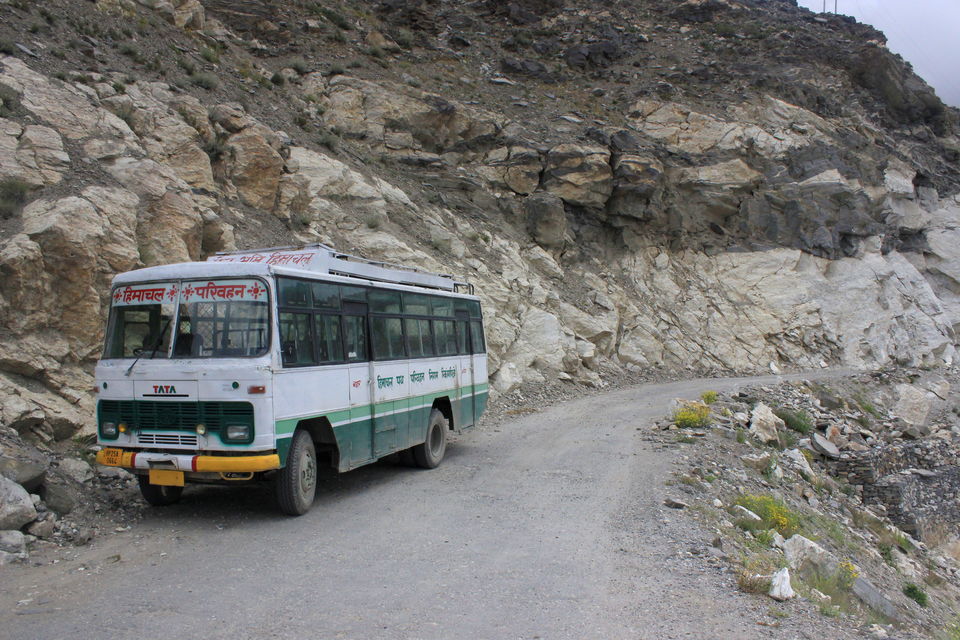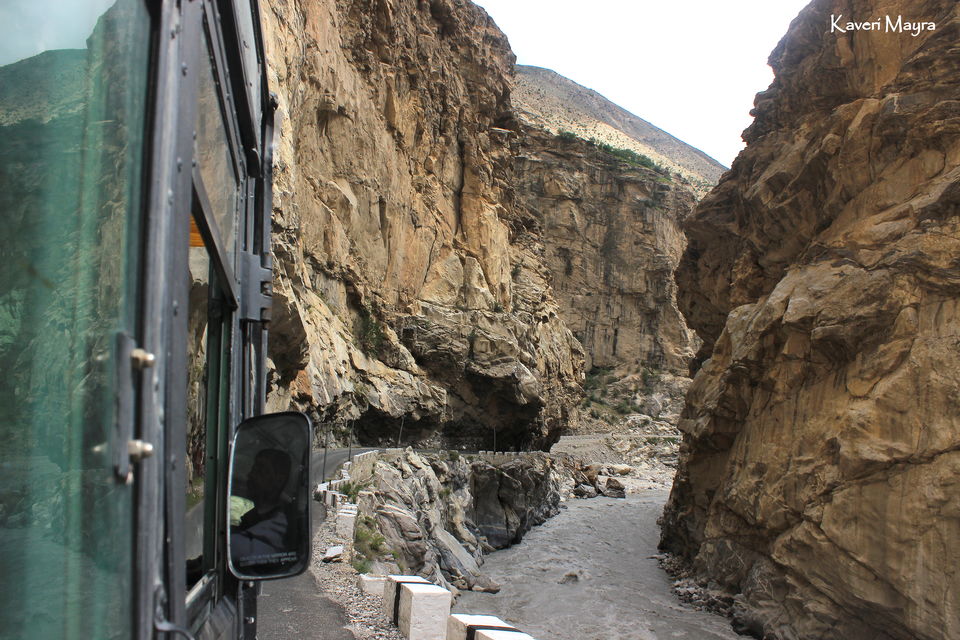 World most treacherous road? No big deal for them. I am talking about the daringbaaz drivers and conductors of HRTC buses who beat these roads day in day out with ease.
When I was planning my spiti trip I was clear that HRTC buses will be only mode of transport but little did I know that HRTC will come up as a special feature of my journey. The fact that I only used Himachal Road Transport Corporation (HRTC) buses to travel all around the Spiti valley makes it very special to me. My solo trip to Spiti would not have been half as memorable if it wasn't for my amazing HRTC friends.
Life tends to get difficult and journey even more so in Spiti valley. The temperature is extreme and travel options are less and routes are scary. But if you pick public transport for your travel, you know you are in safe hands.
Hail HRTC!
Even though i had traveled in HRTC buses before while travelling in Himachal but the most real and note worthy relationship with HRTC started when I took a 5 am bus from Manali to Kaza on a Saturday morning and ended 10 days later at Delhi. The already crowded bus stopped many times for whoever needed to be picked up from wherever to wherever on the way. HRTC buses has room for everyone. The route was breathtaking, literally my skipped several beats on the way.
The Kaza bus stop and its RAKHWALA Mr. Negi is a really sweet guy. He helped me from day 1 to plan my trip when he heard I wanted to plan as per the HRTC bus schedule. With him I figured out the bus timings and planned my travel.
They have buses going to Key, Kibber, Pin Valley, Mud Village, Tabo, Nako, Dhankar etc. everyday. They also have bi-weekly buses to Hikkim, Komick and Langza. Tickets are as low as around 30 rupees for Kibber village and 40 rupees for Pin Valley. I would have hardly spent like 1000 rupees all the travel between Manali to Simla to Delhi included (there were no Volvos).
I took several buses from Kaza bus terminus to all these points and returned there everytime to head to a new destination. Meeting, interacting and making friends with all the drivers and conductors. Sometimes planning to go to a particular village only because someone favourite would be on duty that day. They help wake you up, keep a seat for you, help you with your stay arrangement in a remote location- all in all they are just adorable. Once while going to Pin Valley they even let me stay at a locals house in the Mud Village with them. I would have missed the experience of living with a Spitian Family if not for them.
Every time I had to catch a bus and if there is a waiting time for hours, I spent that time hanging out with them at the Kaza bus terminus chatting, sharing stories and playing Tambola.
I tried doing my Spiti trip Solo but to be honest these guys never left me alone. I was always surrounded by friends. At times I feel like re-visiting Spiti just to meet them again, share the pictures i clicked, give them a big hug and thank them for their hospitality. Till that happens, I would be grateful if you kindly thank them on my behalf and show them these pictures. Or get in touch with me so I can give you a hard copy of these pictures.
Special thanks to- Prem Pal Rana Ji, Madan Lal Khurana Ji, Anand Negi Saab, Joginder Singh, Suresh Kumar, Charan Thakur and Amit Kumar.
PS: Do you also feel the names are picked up from Hindi Movie (Villians)? :)