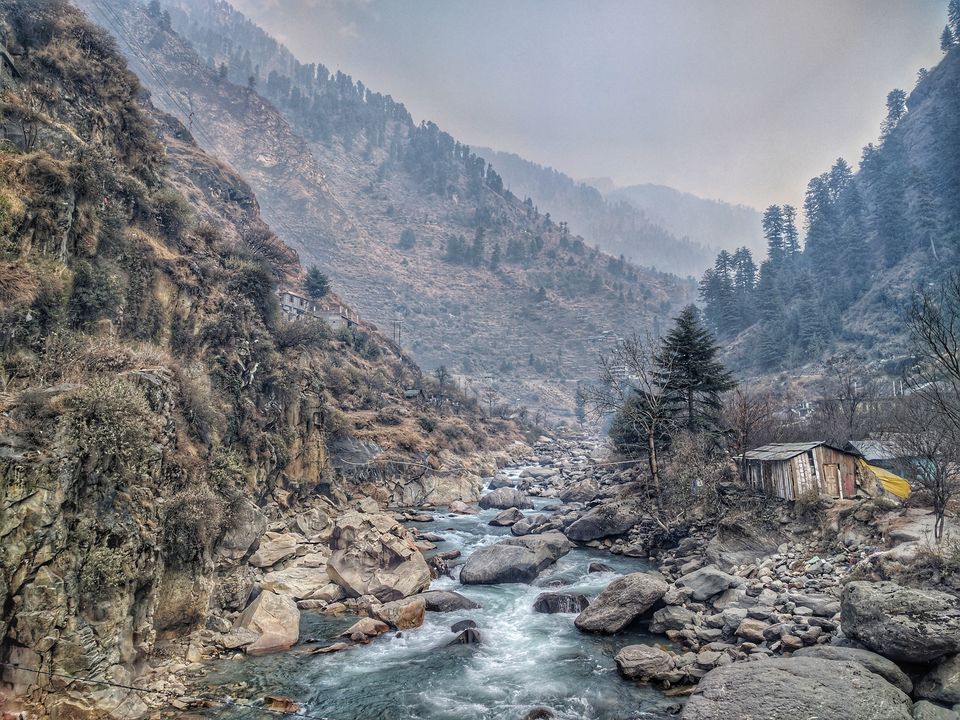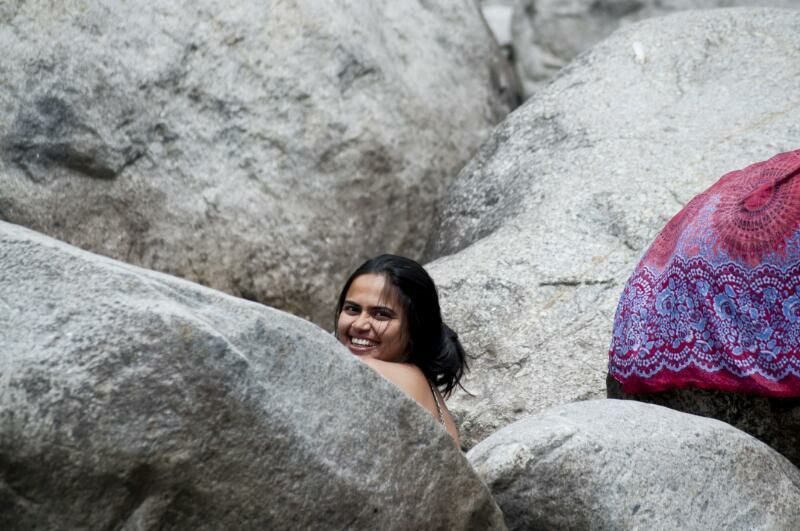 Haven't we all thought of moving to the Himalayas at least once in our life? I mean who would not want to lead a simple, peaceful life amidst the glorious nature, along with kind mountain people. A vacation to the mountains was never enough for me, so with my remote job, I decided to move my base from Pune in Maharashtra to Rakkar Village in Himachal Pradesh.
I spent four fascinating months of my life at that place and it was one of the best decisions I ever made. I realised how easy it is for us to live in a city, with all the things we take for granted on a daily basis. I learned how much we need to take some time off from the chaos of life and make time to do things we love. Most importantly, I got to live the bliss of childhood again when outdoors won over indoors any day. This quaint little mountain village has set the bar way too high for any other place I would ever choose to live.
There are so many things about living the mountain life, that I fell in absolute love with. Some of them are:
The pollution-free serene environment
The peace of a small village against the backdrop of the snow-clad mighty Dhauladhar range is my idea of paradise, and this place is exactly that. The fresh air here has the scent of the forest, and after Delhi, when you reach here the difference will be apparent. The villagers make sure their life is in sync with nature, not built at the cost of it. You are going to be surrounded by forests, meadows, paddy farms, mountains, flowing stream and a sky full of stars in the night.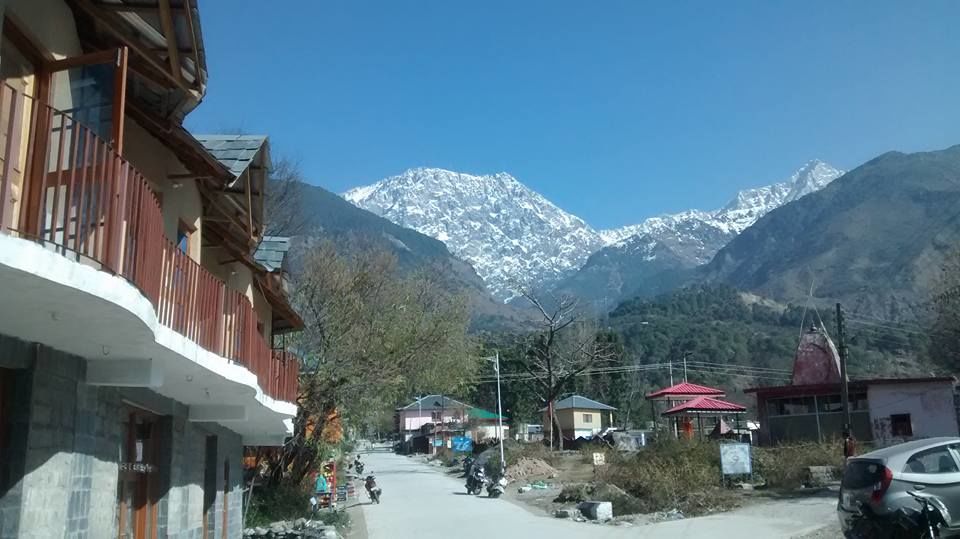 The slow pace of village life
Village people have the routine of winners. The mad rush of the city takes a back seat when you are here. In the morning when you wake up, you will see villagers getting busy with their daily chores. A monk might pass you by or if your eyes meet his, he might even give you a smile. Everybody here has time for a cup of tea and a nice little chat. No traffic, no honking and nobody is in a hurry to be anywhere. That village is it and that's where they are already. They wake up as early as 4am and go to bed, not beyond 9pm ever. I had a hard time adjusting to it given the night owl that I am, but eventually, I started waking up early too. I realised how much more I was able to achieve when I woke up early. Now I have reached a point where I cannot get up late even on a weekend.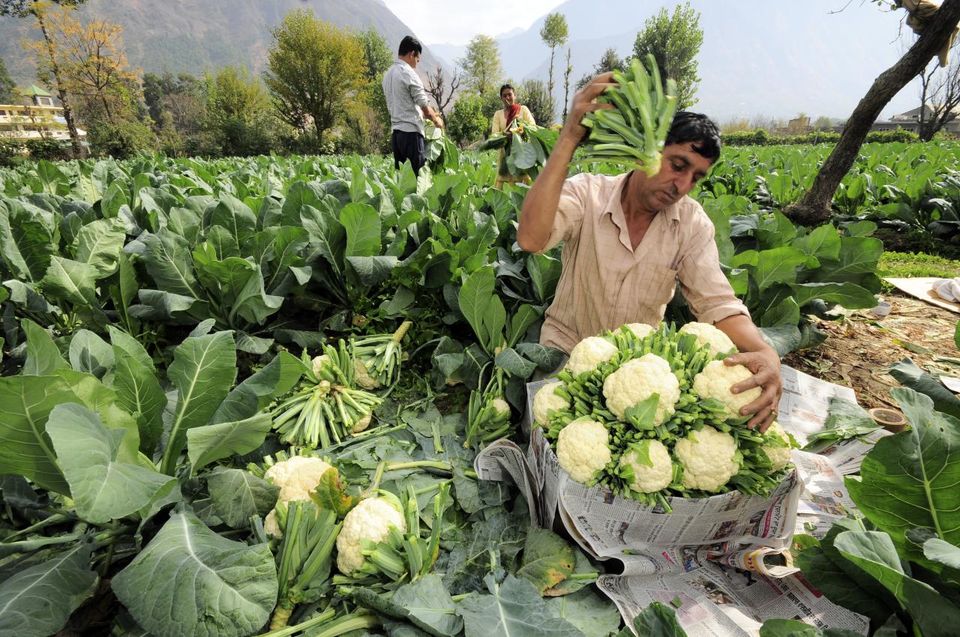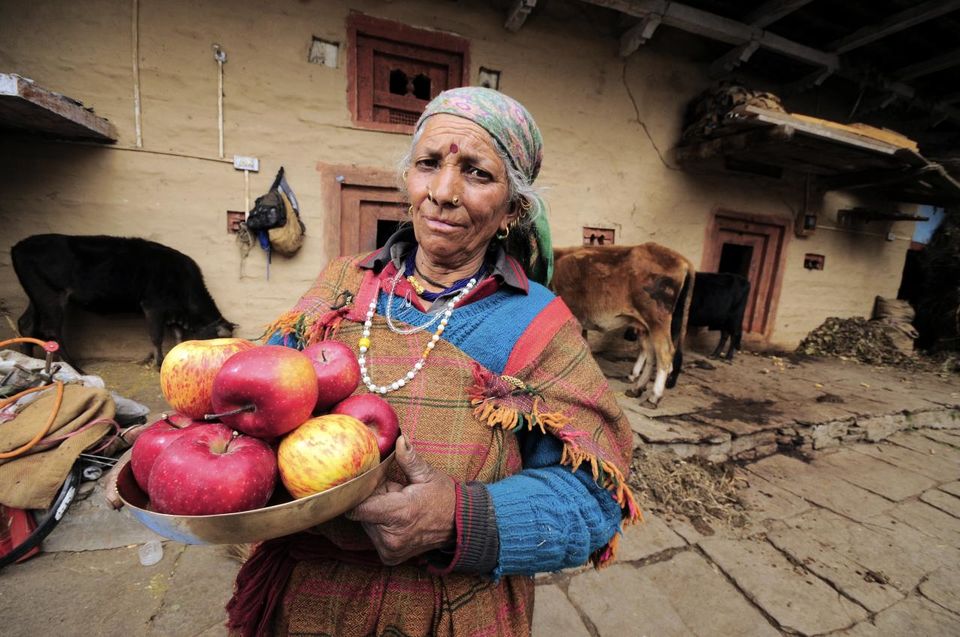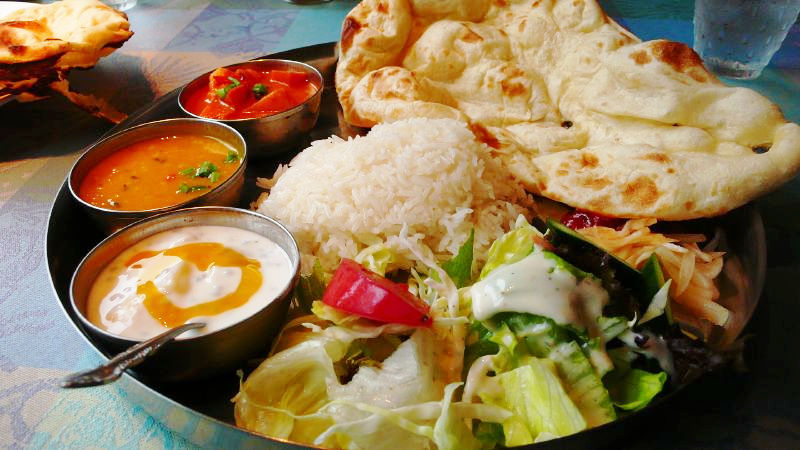 The freshest organic food straight from the farm
Pahadi food includes simple dal and rice. No matter where you are in Himachal, you will always find a dhaba selling this tasty combo. The vegetables are fresh and straight from numerous organic farms around the village. There are a huge number of Tibetans settled here and the special ingredients they use to cook their local cuisines are easily available too. I have tasted the Tibetan cuisine in Rakkar village and I fell in love with it.
Drinking water straight from the tap
There was an ice-cold river flowing right behind my house. It is one of the cleanest rivers I have seen in my life. There is never a water-shortage in the village. I saw people drinking tap water even though there was a filter around. On enquiring, they said the water comes from the river to the faucet and since the river is always flowing, the water is fresh and full of natural minerals. I drank from the tap that day on and I never had any problems.
Most picturesque quiet reading spots
This place is straight out of my childhood fantasy. There are so many beautiful scenic spots you can sit and get lost in. My favourite spots were near the river, in the ample rice farms, a clearing in the forest with the river in view and a drive up to the point from where you could literally have the aerial view of the place. When I was feeling lazy, I would just step out onto the balcony or go up to the roof and be awed by magnificent mountains around.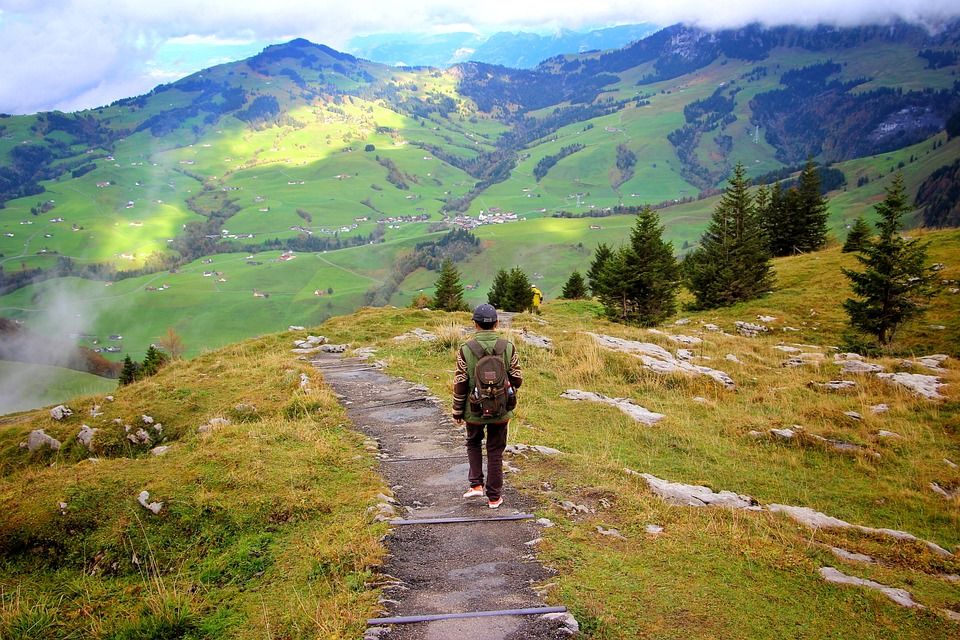 The active lifestyle of mountain people
I was a lazy person of the highest order. The comfort of the city doesn't require us to move even a little. We can order-in food, groceries, clothes and anything we need is just a click-away. This came as a shock when I moved here. You just cannot afford to be a couch-potato here. Without Ola and Uber or even an auto-rickshaw at your disposal, walking becomes necessary. And with so much of beauty around to enjoy, the walk seems effortless.
Learning to live the life ground-up
You have to do everything on your own here. You have to cook your own food, for which you have to buy groceries, you have to wash your own clothes and wait for them to dry, you have to manage the garbage produced, so you don't leave behind any trace. There sure are restaurants around and you can take help from people in these chores if you are on a vacation, but I was living here. I was one of them and I wanted to learn. I did not want to do anything differently than how the mountain people did it. I learned to cook a few Tibetan dishes, I have perfected the mutton curry game, I can now walk any distance without thinking of an alternative way, I learned to clean up after myself, I learned to dispose off my own trash that is collected as biodegradable (ends up in compost pit) and non-biodegradable (burnt at a designated space) separately. I understood the importance of living a minimalistic lifestyle and how little we need to live a happy life.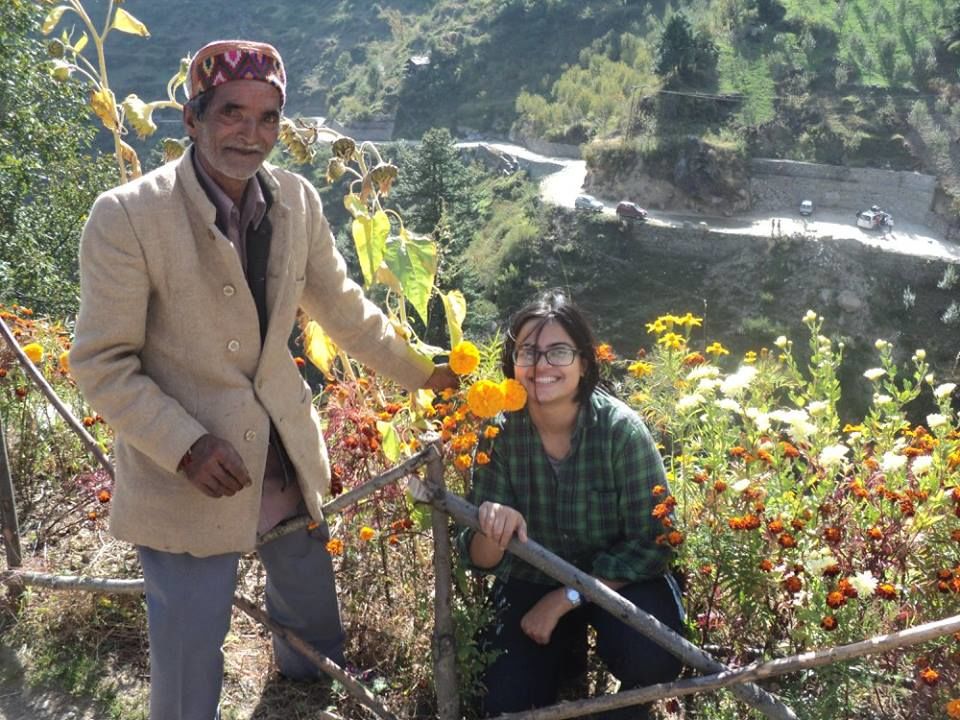 Finally, I felt like I was at home
This village welcomed me with open arms. Within a week I felt at home. I was living in a place where everyone knew everyone else and were living peacefully. While I was staying there, I met people who were outsiders like me but have made the village their home forever. I have no idea how swiftly the days passed, but I know no two days were the same. I saw and learned something new every day. I lived the hype of a mountain life. I met the kindest of people who would not think twice before helping me with anything I needed. I truly got to live the Himalayan village life for which I'll be forever grateful.
If you also dream of living in any Himalayan village here are the things you should know: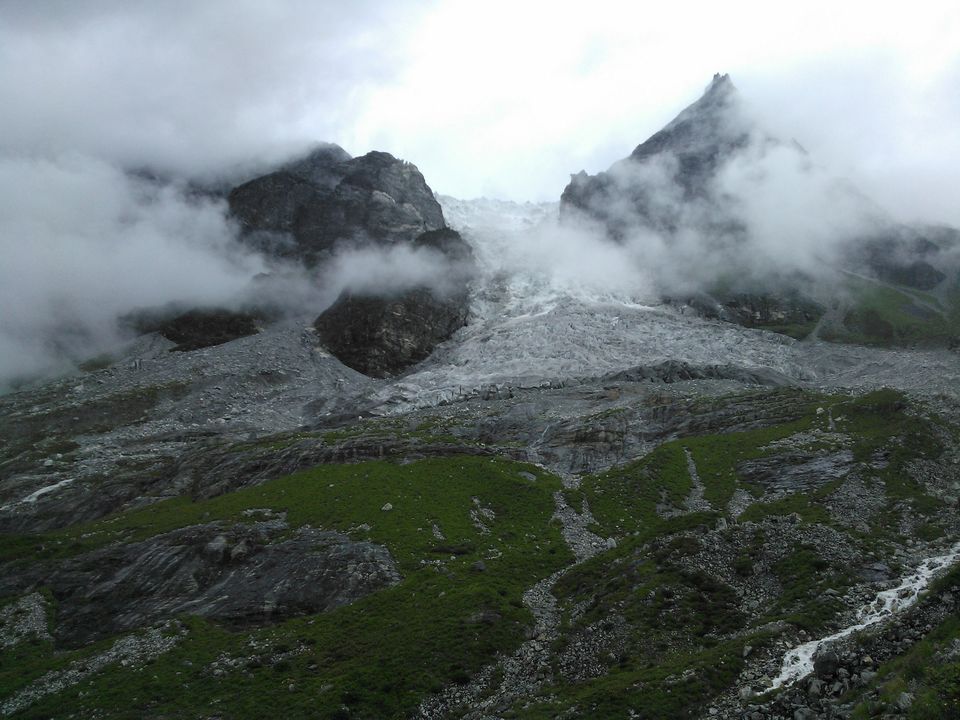 How to choose a village?
I chose Rakkar village, as it was 12km away from the touristy Dharamshala, yet it was very beautiful. Dharamshala is pretty easy to reach from Delhi with a direct bus or a train to Pathankot and then a three-hour bus. The nearest airport to Dharamshala is Kangra Airport in Gaggal which is 13 km away. It is connected by Air India and SpiceJet flights to all the major cities in India. Most of the mountain villages are away from the main town, where you get your major supplies for the month. So you can choose a hill station you fancy and just go find a beautiful village around it.
Where to stay?
There are village houses available that you can rent. The rent for a month for a room is between Rs 2,000 to 6,000. Most people have a spare room in their houses and do not mind sharing it with guests for a short period of time. It is pretty easy to find a house, you just have to ask the right questions to the right people. In Rakkar, I stayed in Ghoomakad Farm for two months and then moved to another house in the village.
Where to eat?
If you are in Rakkar Village, you can either cook or eat at the several dhabas around Sidhabari Road. There are several Tibetan restaurants around the beautiful Norbulingka Monastery, my favourite being the Tibetan Kitchen. There are a few Indian restaurants in the village too – Cafe by the Way and Satyam had pretty great food.
How is the internet in the village?
I was working remotely full-time as a software engineer, while living in this village. And the internet was pretty great. WiFi is provided by networks such as AirJaldi, which has massively helped in the development of remote areas. Jio is also providing great service here. So don't worry, just go ahead and take that work from home. Remember home can be anywhere you wish (with internet :p) in this world.
How else can you live in the village if you don't have a remote job?
Volunteer – There are several opportunities to volunteer in Rakkar Village. Ghoomakad Farm and Nishtha NGO is always in need of people to help in the development of the community. You won't get paid, but your accommodation and food will be taken care of. When I was living in Bir last year, there were volunteering opportunities at Dharamalaya. Even if there are no formal opportunities available, you can always teach or start something of your own. Give back.
Earn – If you have a skill, you can make money no matter where you are in the world. I met people living in the village who have started their own business, such as an organic store to web development. I have also met photographers and yoga instructors. It is easy, just know how you want to spend your time.
Savings – If you want to take a complete time-out from everything, savings will come in handy. You can utilise this time by doing everything you always wanted to, but never had the time. I have met people who painted, made beautiful music, cooked, learned about organic farming, helped in teaching, wrote and read books.
Things to do
- Take a dip in the river stream
- Learn about the intricate Tibetan Art in Norbulingka Institute
- Go to Saloti Mata Temple for the best view point and have a chai up there
- Go watch a cricket match at the scenic Dharamshala stadium
- Meet Dalai Lama at the Dalai Lama Temple if he is visiting and you feel lucky
- Eat at amazing cafes of McLeod Ganj and Dharamkot
- Trek to Bhagsu waterfalls and Shiva Cafe
If you too are planning to explore more such quaint places in Himachal, then why not book a value-for-money McLeod Ganj Triund package and make the most of the opportunity.

Keep travelling responsibly!
Frequent searches leading to this page:-
rakkar himachal pradesh, rakkar dharamshala, places to visit near me, himalayan village life