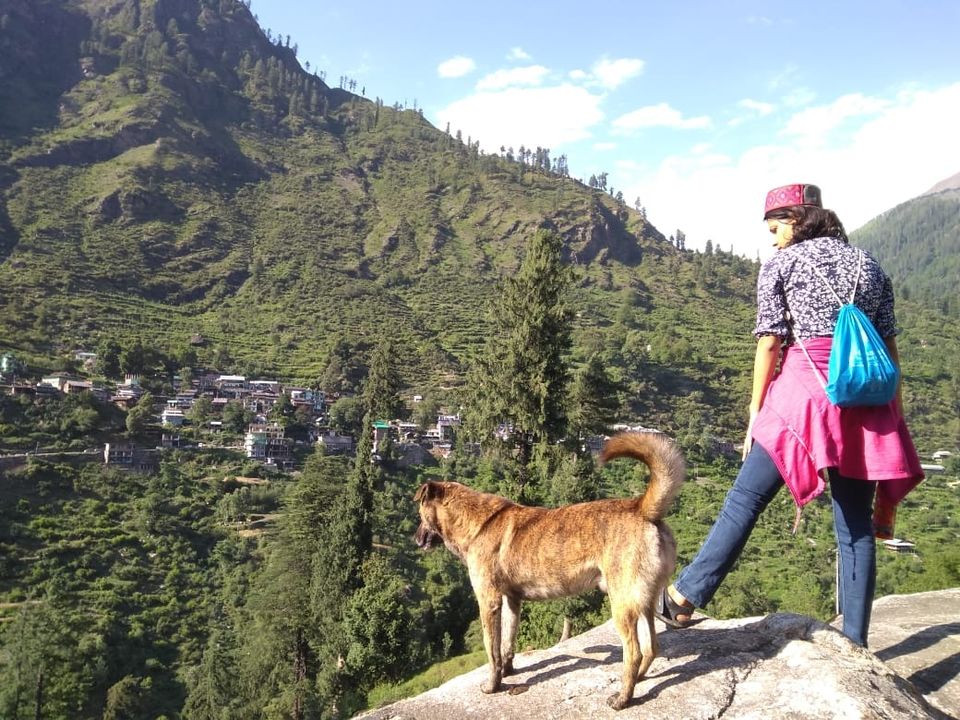 I am in travelling in the mountain villages of Dharamsala. The weather here is much more pleasant than the rest of the country in June-July and monsoon clouds are fast making their pilgrimage northward. I have been to Dharamshala before, but this time around I enjoyed the unique experience of living in a village. I lived there for around 8 days and enjoyed it thoroughly. In this article, I would be sharing my experience and why you should consider swapping a hotel stay for an authentic stay with villagers.
Where Did I Stay & How Did I Find The Place?
I stayed at Dhauladar Homestay run by the Sharma family who are paddy farmers in the village of Rakkar. You can reach the village by taking a bus from Dharamshala bus stand and getting off at Fatehpur. The stay is a great option for budget travellers, as it costs only around Rs 500, which is a mere US$7 per night. It can go down further, if you intend to stay longer than a month. I didn't book the homestay online. In fact, there are many such places in most villages, but there is a trick to finding them. You have to identify the bustling local grocery shops, which are not just centres of commerce but also of local conversation, news and gossip. These places are generally up to date about the local houses available for travellers to stay in. Which is how I found my own homestay, surrounded as it was by paddy fields and rural tranquility.
Here are five top reasons to live in a village homestay :
Travel Back To The Past
If you're a city-dweller like me, you know that life in the cities have modernised to a startling degree. And although it affords us many comforts and conveniences, the increasing complexity of our everyday lives has also worn out our nerves. Therefore, it was refreshing to immerse myself in this village environment, where life was not very different from the way it had been maybe a hundred years ago. Simple quarters in a modern style had been built for the guests, and the family hosting us still resided in adobe mud-houses, which were typical of the area. The mud-house keeps you cold in the summers, and warm in the winters. The food was cooked on firewood and people spent a majority of the day working on the farms, growing produce mostly for their personal consumption. The shops were not very easily accessible, and at times even superfluous, so living in such an environment, made me reevaluate the essentials that I need for living comfortably.
Farmer's Food, Farmer's Price
We had all our meals with the Sharma family itself. They charged a meagre 70 bucks for every meal, and you got much more than you bargained for in that price. Meals are sumptuous, nutritious and organic, a majority of the produce grown in the family farm itself. Everyone would sit on the floor and eat with their hands, and we would have meals like Kidney Beans in Gravy with Rice (locally known as Rajma Chawal), or Indian Bread with Mixed Vegetables or Spinach Saag with Rice, which is a wholesome way to eat a lots of greens at once. For the most part, we were eating what they were eating. We had very few demands, although they were more than willing to accommodate any.
Experience Local Traditions Closely
While on the topic of mealtimes, a village stay is a great way to experience local life and beliefs closely. Whenever we sat down to eat, the person serving us would always take a bit of every dish and put it gently in the firewood still simmering after cooking the daily meal. In essence, food was fed to the fire. When I asked Grandma Savitri why she did so, she replied saying "The fire always gets the first bite, because we respect it for helping us cook all this food." I found such traditions incredibly life-affirming in their own way, and they invoked greater regard for simple things that we take for granted.
Work The Fields
In the morning after fixing us breakfast, the hosts leave to work on the fields. Since it has been raining, the fields are more lush than anything. You can accompany your hosts, if you so wish, or even lend a hand in the day's work, which is a learning experience in its own right. Farm work is hard physical work and can be a welcome change from our generally cerebral professions. The family also maintains a shed for the goats, cows and buffaloes it rears. They don't do much. They like grazing on grasses when someone takes them out for a walk, or the hays and grasses that are laid out for them in the shed. I have sat down to draw and paint them multiple times, because they are so still. I believe it can be therapeutic and calming for the spirit to be in the company of placid creatures such as cattle, as they go about their simple existence.
Local Flora & Fauna Right From Your Room
As the days pass, it is easy to find yourself becoming interested in birdwatching as the thick cover of trees surrounding the house welcomes a variety of birds that are not commonly seen in the city. Magpies and larks and parrots, all flying freely and teasing you with their birdcalls. There are also several herbs and plants which the locals use in their daily life. One such discovery was of an edible fern, locally known as 'Lungru'. It is a funny looking plant all curled up on the top, but is consumed as a part of the diet. For the inquisitive traveller, there are many such discoveries to be made while living in the village.
I hope my experience allows you a glimpse into the life of a village in Dharamsala, and you get a chance to make such a trip yourself.