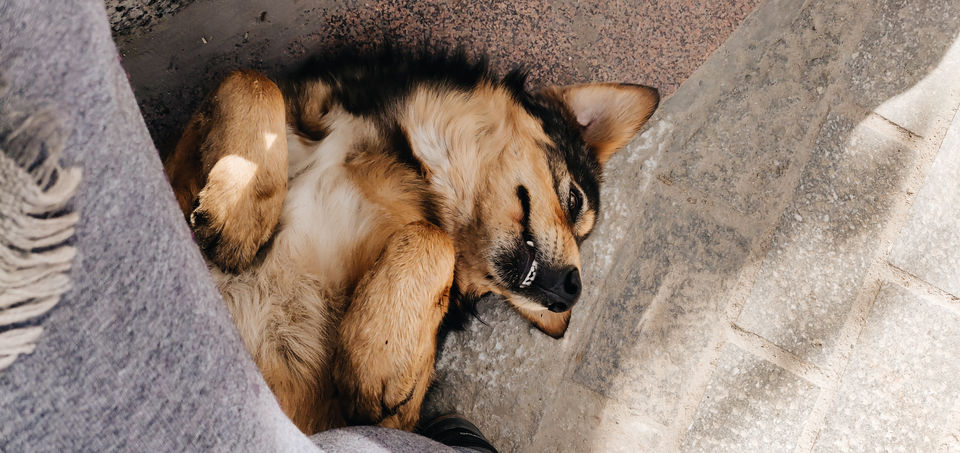 When I told people that I'd be going to Manali for my winter holidays, a few of them were skeptical about my choice. Not because of the possibly unpredictable weather conditions at that time of the year, but because, "There is nothing to do in Manali, except for Solang and Rohtang".
At times like these I feel glad about how stubbornly set-in-my-ways I am, because this trip turned out to be the most surreal one I've had so far. This was my first solo backpacking trip in the mountains, so Manali and Parvati Valley were excellent places to start with.
The accommodation you chose, I believe, plays a great role in the kind of experiences you have at a place. Some people look for adventure, while some seek the peace and relaxation of being in the hills. Luckily, I got to experience both these options during my time in Manali, while still preserving my willingness to travel as off-beat as I could.
Back In Time Hostels
Located in the village of Hamta, after which Hamta Pass (Trek) was named, it is a 20-30 min uphill drive from Manali, roughly 10-12 kms. Back In Time Hostels was started by Prakriti Varshney, who herself is a solo traveller and a dedicated travel blogger.
The Hostel consists of a two-storey mud-house in the middle of an apple orchard. Everything about this place is minimal and comfortably primitive, tastefully decorated with handicrafts, paintings and pictures. Sitting on the porch, you get a surreal view of the valley below and a spectacular sunset to end the day. If you're here on a full-moon night, you can watch the snow-peaked mountains gleaming under the moonlight.
I stayed here for three days, during which I was the only resident apart from the two owners themselves, and their dog. I spent my days, out on the porch, reading under the warm sunlight or on short hikes along mountain trails. It is everything a backpacker can dream of.
From the hostel, you can go further up to this village called Sethan. This is the last village in Hamta valley, popular for various snow-activities like snowboarding, skiing and igloos. Yes, igloos ( which you can stay in btw, look up 'Igloo village Sethan').
Dostat Daaram
I wouldn't be doing it justice if I just said that Dostat is legitimately one of the most beautiful places I have stayed in. Home to Afrah Futun, she converted her house into an art residency and opened it for travellers. 'Dostat Daaram' is a Farsi term, which mean 'I love you'. And that is exactly what you will find here - Love. The kind of love that keeps you warm from within. Naaz, Ella, Simba and Nawab are here to make sure of that, along with a few more recent additions to the family.
Dostat is the last house on a hill in Old Manali (Nasogi village). You can get an auto from Mall Road (Manali) for about 200 bucks, which should leave you right at the top of the hill. From there, it's a tiny hike to get to the prettiest house in sight. Chances are, Naaz will be right at the gate to greet you with her fluffy golden tail.
The wooden house is situated in the lap of pine trees, also overlooking the valley below. The luxurious rooms are well equipped with a cosy bed, a closet and a heater. And guess what? This house has the most beautiful attic (which you can also book).
Staying in Dostat was a very spontaneous decision for me. I woke up in the morning, the day I was supposed to leave, and decided I wanted to stay another night in Manali. Without a doubt, it turned out to be one of the greatest decisions I have ever made. Because the next morning, I woke up to my first snowfall. And Afrah tells me that Dostat had witnessed the first snowfalls for many before me as well.