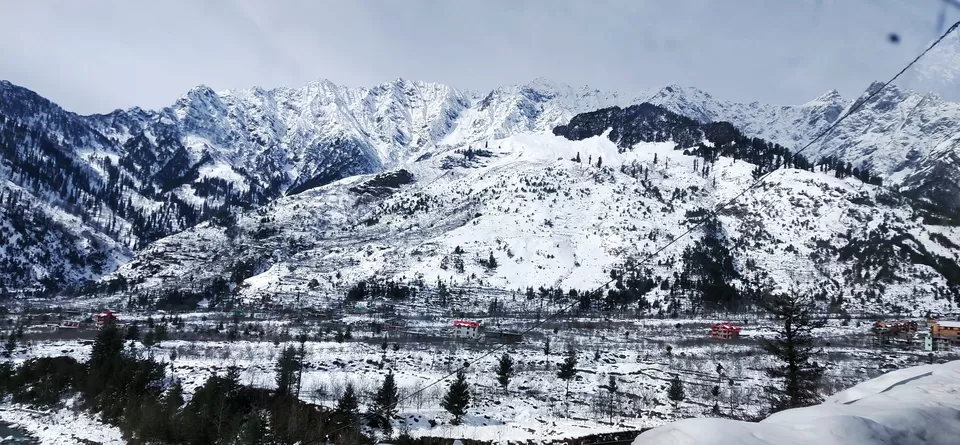 Towering peaks, scintillating rivers, verdant pine woods, fresh air and beautiful views all around - Manali is certainly a paradise on earth. Manali attracts tourists all throughout the year whether it be summers or winters. Travellers from the plains visit here to get a respite from the heat of the plains in summer and to enjoy snow in the winter.
Delhi-Chandigarh-Manali is the most popular travel route here, and if you are planning your journey to Manali soon, we will help you make informed choices. Here is all that you must know about a road trip from Delhi to Manali:
Distance:
550 kms
How to Go?
There are many ways to travel to Manali from Delhi:
By Car
1. Self-drive your own car: If you own a car and don't mind driving for long hours, you may hit the road by yourself. The journey will take about 15 hours (including rest stops). Expected fuel cost of the return journey: Rs. 10,000.
2. Self-drive a rented car: You can self-drive a car even if you don't own a car but have a valid four-wheeler driver's license. With options such as Zoom Car, My Choize and Revv, you can book a car on rental for a specified period. On popular routes like Delhi to Manali, you may get an option to drop the car at the destination itself, instead of driving it all the way back home. An option that you can avail if you feel too tired driving. Expected
3. Book a cab: While booking a traditional taxi with a dedicated driver is the traditional choice of the previous generations, new-age Ola Outstations and Uber Intercity help cut down the unnecessary hassle of negotiation and the probability of having any hidden charges.
By Bus
1. HRTC buses: HRTC buses are the first choice of any budget backpacker who wants to keep the travel budget light. While you can get a ticket from ISBT Kashmere Gate to Manali offline, the tickets are also available online here. Both AC & Non-AC seater buses run between Delhi and Manali. Travel time is between 12-15 hours. Usually these journeys are overnight and the buses drop you at Mall Road in Manali. Tickets are priced between Rs 900 to Rs 2200.
2. Private buses: For a more comfortable bus journey, you can also travel by one of the many private buses that ply between Delhi to Manali. You would find these buses from Majnu Ka Tila area in northern part of Delhi and they would drop you at the private bus parking, 2 kms before the Mall Road in Manali. Tickets are priced between Rs 900 to Rs 3000.
By Bike
Delhi to Manali is the most popular biking route for serious bikers who usually proceed ahead to Ladakh. In case, you don't own a bike, there are many bike rental places in Paharganj that may offer you the most-favourite bullet to visit Manali. Read about bike trip from Delhi to Manali here.
Where to eat on the way?
If you are travelling by a bus, you may not have a choice here as different tour operators have their own fixed halts. Depending on the kind of bus you are travelling on, the halt may differ from a modest dhaba to a drive-in food plaza.
But if you are travelling by a four-wheeler, you may stop at any place. The highway from Delhi to Chandigarh is filled with numerous extravagant eating outlets. Some of these serve as an outing themself for the residents of Delhi. So, do look out for the best place to satiate your hunger on the journey.
Here is a list of extravagant dhabas that you must definitely stop at.
What to see in Manali?
Being a popular tourist destination, Manali is dotted with all kinds of restaurants - from desi to hipster. Find the list of most popular cafes in Manali. You can also check this list of local dishes that you can find in dhabas in Himachal.
Ready to travel for free? Earn credits and redeem them on Tripoto's weekend getaways, hotel stays, Mindful Retreats and vacation packages.