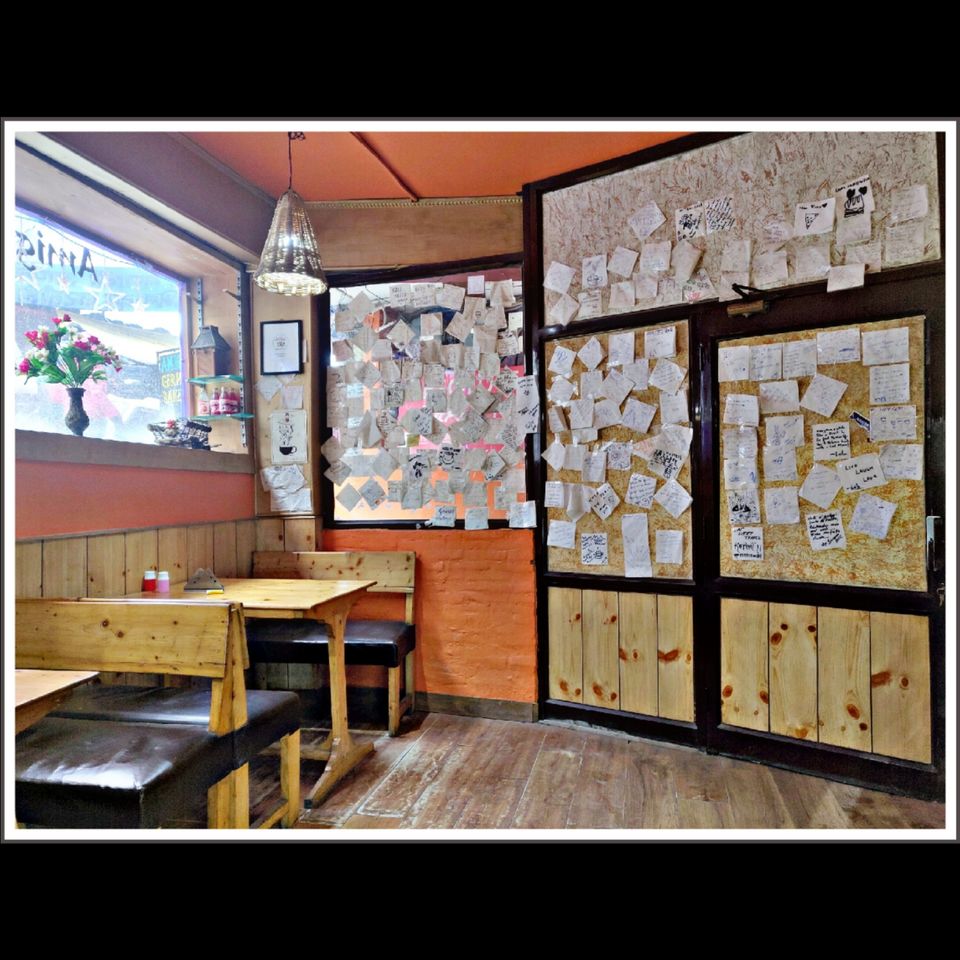 Manali is a standout amongst the most acclaimed traveler goals in North India, and Be it summer escape thought or to encounter snowfall in Winters, Manali has dependably stayed as one of the favored excursion thought.
Each time I visit some new destination, I generally gaze upward to explore adorable minimal neighborhood cafes or local eateries. As on my last visit to Manali, with 2 days persistent snowfall where we were nearly tumbling not far off with our level shoes, I didn't let go off the opportunity of discovering some intriguing neighborhood restaurant and voila we discovered this AMIGOS GERMAN BAKERY , 500-800 meters over the Mall street.
Amigos German Bakery is located at 700-800 metres above the Mall Road.
It was freezing outside with a continuous 2 days snowfal, when we decided to give a treat to our taste buds and to coze up our freezing selfs.
They have beautiful wooden interior adorned with stick on appreciative notes.
The cozy wooden interior, budhist prayer flags, lined up postcards and a little corner with guitars drums and other musical instruments completely adds up to their vibrant, peaceful ambience.
What to Eat :
One must try their brownie fudge,apple pies and hot chocolate. You are guaranteed with a sumptuous taste with affordable prices.
Ambience :10
Taste :9
Value for Money :9
Remember to visit this astounding little bistro, next time you visit Manali