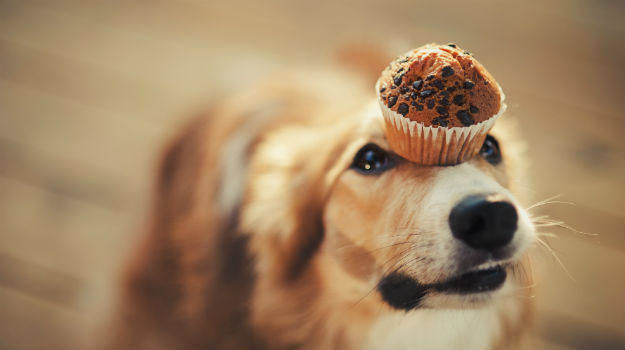 Animal lovers around the country have started coming up with pet-friendly cafes that provide you with a unique opportunity to enjoy a new experience with your dogs. Everyone loves to take a break from their monotonous routine life and spend some quality time with their loved ones. But, what if you want to spend some time with your furry friend? Don't worry, we have curated a list of ten dog cafes that you can take your four-legged friend and enjoy your time together with menus both for hoomans and dogs.
Gostana
Gostana, inaugurated by Aparna Gwalani, a businesswomen and a dog lover, is a perfect place to enjoy a day out with your dog. This space is located in Bandra West and is home to two Labradors- Apple and Chikoo.
Twisty Tales
If your dogs are bored of their regular food, then take them out to this place in Chennai, where they serve delicious treats for all pets and their owners. This human and dog cafe was launched by three friends. The cafe is divided into three parts; one, where guests can come and spend time with dogs, another, where both guests and their stress buster can enjoy meals together and the last, where dogs are not allowed. Doggies love the Chicken puff and ice cream here.
Sunny's
Sunny's is a European style cafe and restaurant named after a dog. Set in a sophisticated manner, Sunny's serves multiple cuisines. Adding a cherry to the cake is their dog menu. Now, take your pet on a date to this premier restaurant built in 1995.

Where Else?
Located in Pune, this cafe has a signboard saying, "pets welcome, humans tolerated". The cafe is open to all sorts of pets from dogs to rabbits. With a menu that will make you and four-legged friends drool, Where Else is a great place to hang out with your pooch.
The Love Room
The Love Room in Kolkata is the city's first pet-friendly cafe and is home to nine dogs. It makes a perfect place for guests who cannot keep a pet but love spending some time with the cute furry balls of happiness. Started by two pet lovers, Ankush and Shruti, this cafe does not just serves the bipeds. It has a separate menu for your pets!
Puppychino
Puppychino is a pet-friendly cafe and is also a co-working space. This place is perfect for dog owners, who cannot bear to get separated from their pooch even for a minute. A private area for your pets to rock and roll and a special menu for dogs, with pizzas and pancakes, are things that make this place just perfect for a play day.
Cost: Rs 800 for two
Cuisine: Fast food and burger
Standout dishes: Burgers!
Timings and location: 12 pm – 11 pm; Ground Floor, Prabhat Kunj, 24th Road, Bandra (West)
Contact: 022 6453 3359
Cost: ₹1000 for two
Cuisine: Italian, European, North Indian, Thai, Asian
Standout dishes: Malai Murg Zaitooni, Thai curry, Pasta and Fish
Timings and location: 12 pm to 10:45 pm; 38, Pycrofts Garden Road, Nungambakkam.
Contact: 090922 58887
Off the Leash
If you have a long weekend coming up and want to make it up to your pooch, Cafe Canine is just for you. Cafe Canine is a cafe that can keep you and your pet entertained for a full day or more than that. It can be called a dog park, where you can go swimming with your pet, enjoy some fun-filled activities with them and bite on some delicious dishes.
Cost: ₹700 for two
Cuisine: Indian
Standout dishes: aloo parathas
Timings and location: 7 am to 11 am and 5 pm to 8 pm (Remains closed on Monday and Friday), Sector 59, Near Sohna Road, Gurgaon
Contact: 918527075275
Cost: ₹1800 for two
Cuisine: European, Italian, Seafood, Continental
Standout dishes: Penne Pasta, Pizza, Salads, Risotto, Sea Food, Crab Cake
Timings and location: 12 pm to 11:30 pm, No.50, Lavelle Road, ML Subbaraju Road, Bengaluru, Karnataka 560001
Contact: 918041329391
Cost: ₹800 for two
Cuisine: Continental, American, Parsi, Salad
Standout dishes: Hot Chocolate, Chicken Bbq Wings, Salads, Burgers, Masala Chai,
Timings and location: 11:30 am to 11:30 pm (remains closed on Tuesday), No.50, Row House No.18, Gulmohar Galaxy, Opp Kailash Supermarket, Viman Nagar, Pune
Contact: 020 2663 2855
Cost: ₹800 for two
Cuisine: North Indian, Continental, Salad
Standout dishes: Sandwiches, Coffee, Nachos, Mocktails, Brownie
Timings and location: 12 pm to 10:00 pm, 36 Tollygunge Circular Road, above Bank of Baroda, near Mahabirtalla, Kolkata
Contact: 9038063365
Cost: ₹1000 for two
Cuisine: Continental, Italian
Standout dishes: Barbeque Chicken Pizza, Pancakes, Pasta, Lemonade, Wedges
Timings and location: 12 pm to 9:00 pm, 119, 3rd Floor, Shishan Bhawan, Shahpur Jat, New Delhi
Contact: 96430 84323
Let us know more such places in India and tell us all about your experience of dining at a vegan restaurant here.
Frequent Searches Leading To This Page:-
places to visit near gurgaon within 100 kms, long weekend getaways from gurgaon, cheap hotel in gurgaon, fun things to do in gurgaon, tourism in gurgaon