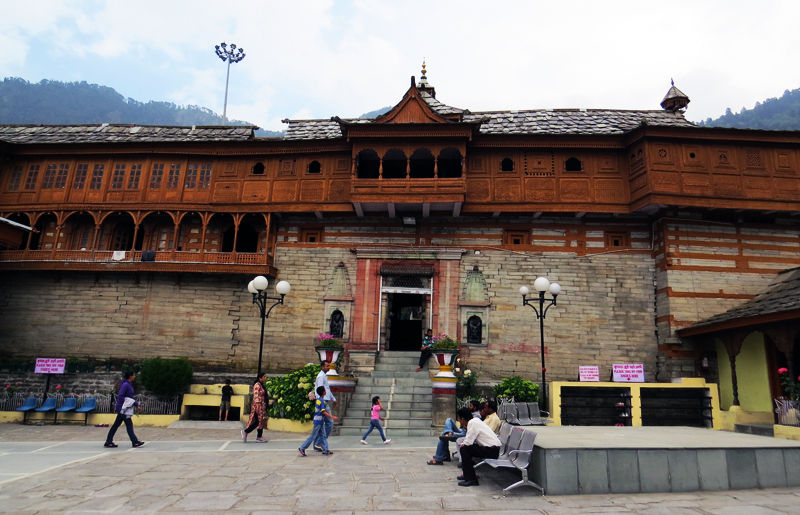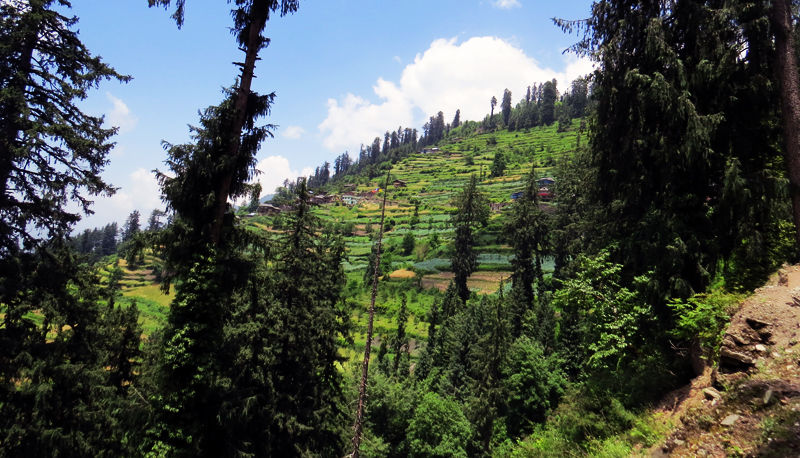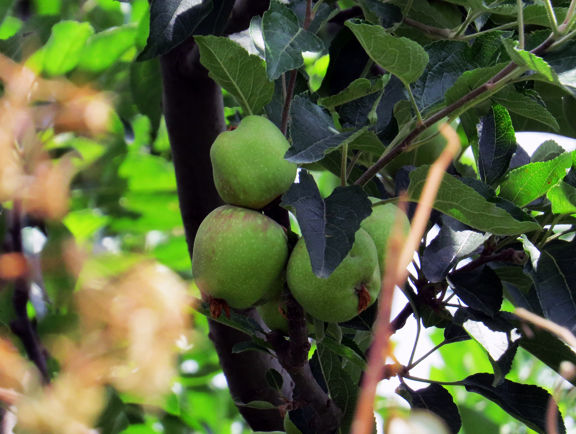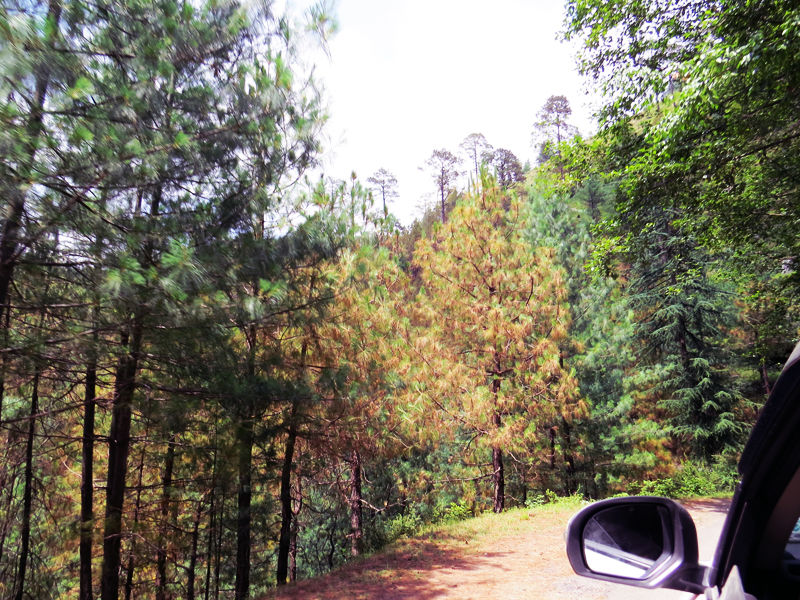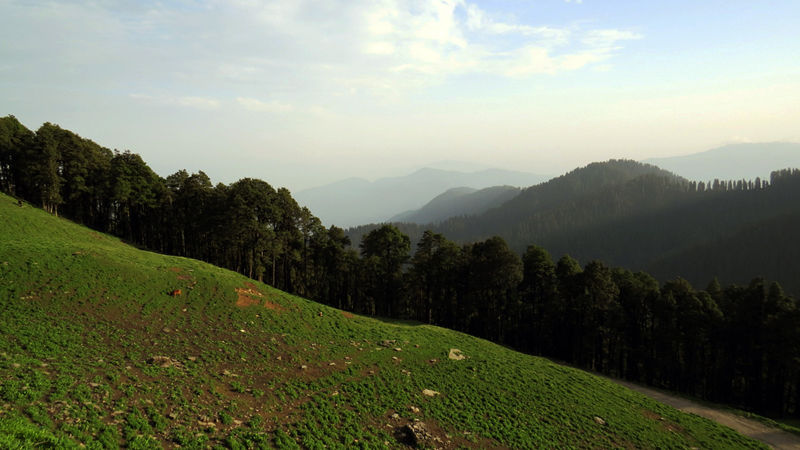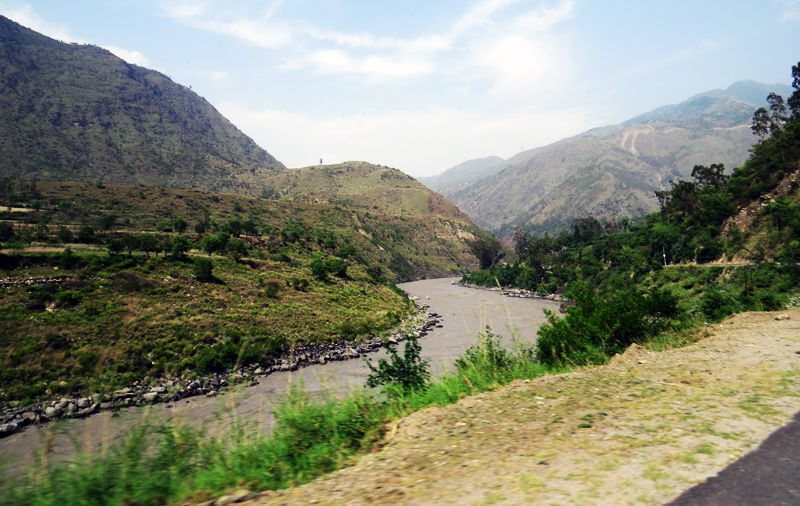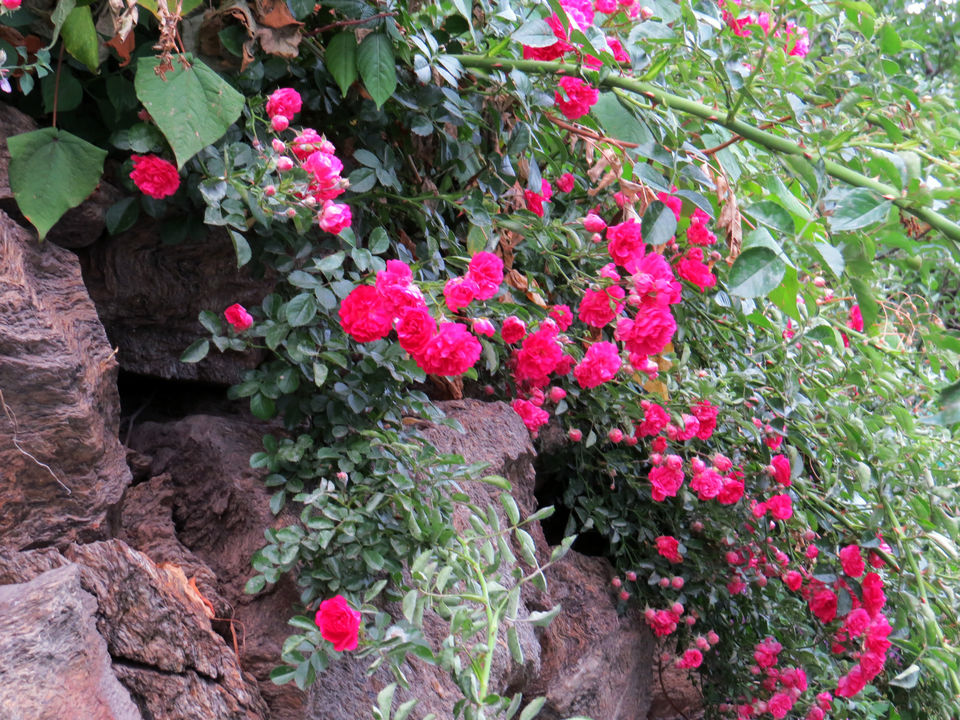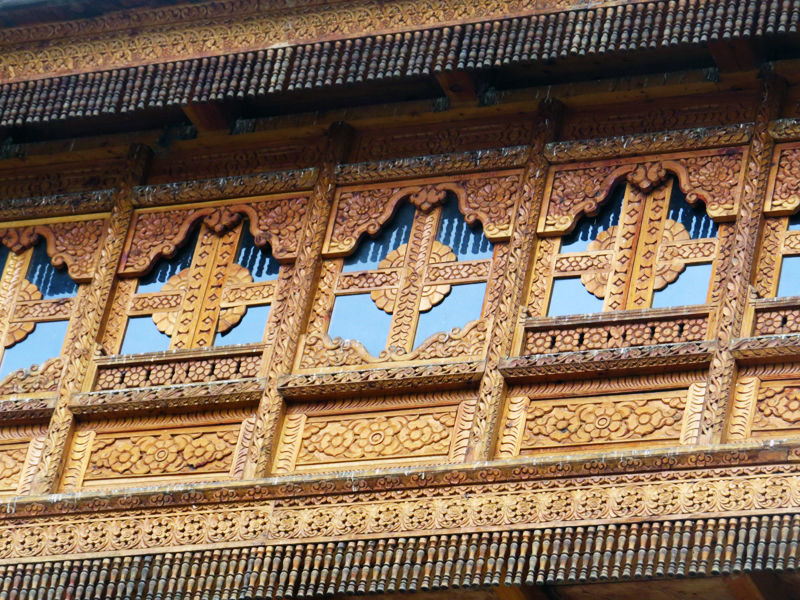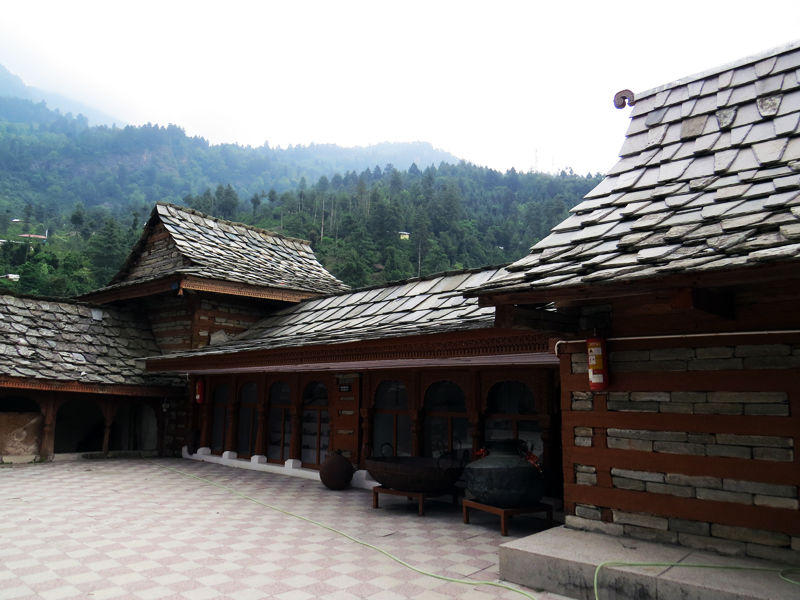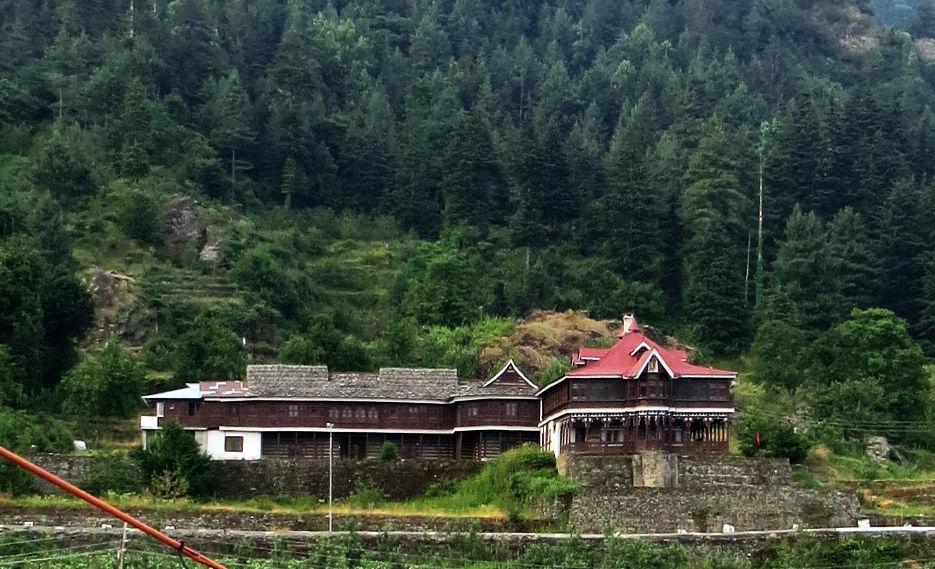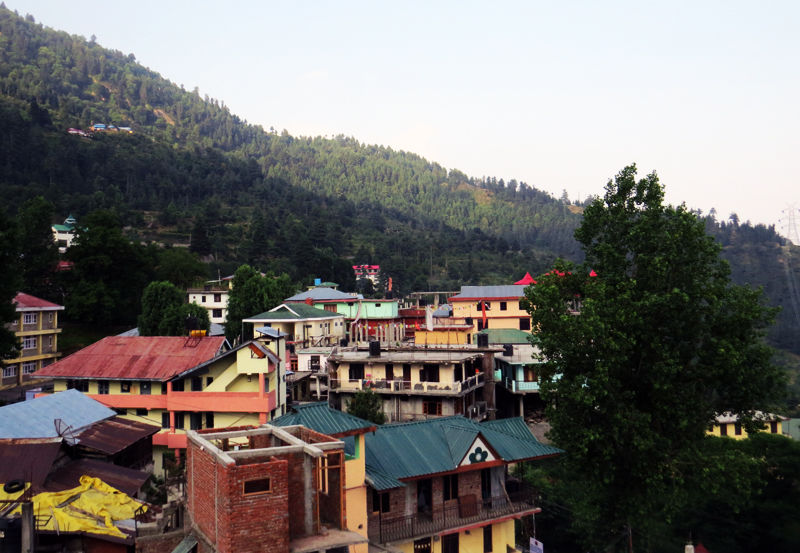 My first Himachal Pradesh trip, in 2014, was a whirlwind tour as usual. It comprised a few hours' stay in Manali, an unplanned river rafting experience, the Hampta Pass trek, and a road trip to Kinnaur—the land of Kinners, the heavenly musicians of Indian myths. Time was short and my friend and I had only four days for the Kinnaur trip, which everybody said was impossible to be done. Most do it in six.
The district of Kinnaur—at the extreme east of Himachal Pradesh—is accessible either from Shimla or Manali in the west or from the north, through Lahul Spiti, another gorgeous district of Himachal. But it's not accessible in a day, whichever route you choose.
If the trip is done from Shimla or Manali, one has to pass through Sarahan, which lies in Shimla district, but is popularly called the 'gateway to Kinnaur'. Most people told us it wasn't possible to drive to Sarahan from Manali in a day and a break had to be taken in Shimla.
But Vinkal Hada, a driver popular among crazy Himalaya-lovers, said it could be done. And, our epic trip to Kinnaur and back in four days flat was possible. Vinkal couldn't drive us himself but he appointed another driver, Vicky, for us.
Vicky picked us up punctually at 8.30am from Manali. An hour later, we stopped for breakfast at Behl Sweets on Manali Road. After our usual morning meal of aloo parathas, we bought a ration of dry sweets for the 'emergency hunger pangs' over the next four days. Being from a region in India famous for its sweets, I can say that the sweets we bought were worth savouring.
The lively Beas kept us company till Kullu, where our routes parted. She would go on to flow west, join her brother Sutlej somewhere in Punjab, together flow through Pakistan, join the Indus and then finally drain into Arabian Sea. Our destination was east, where, later in the day, we would meet her big brother Sutlej, the longest and mightiest of Indus's tributaries. Originating in Rakshastal in Tibet, Sutlej carves the deepest of gorges in its valley and is a muddy, boisterous river, unlike his sister, the pretty Beas with her bluish-grey waters.
Our route was lush green, snaking its way through giant deodar and pine forests. The pines were ripe and even as I write this a year and a half later, I can still smell the heady scent of the pines that gave me a sort of high whenever we drove through them.
We had lunch at a dhaba (roadside eatery) where Eti and I were the only women. Over the next four days, we got used to the gawking eyes as we wolfed down platefuls of vegetarian food (the post-trek hunger). But no one was ever discourteous or harassed us in any way.
The most beautiful part of our journey was the 10,800-foot-high (3120 metres) Jalori Pass. Not only is the view from the pass marvellous, there are beautiful orchids on either side of the route leading to the pass.
By the roadside were apple orchards Kinnaur is famous for. In June, they were still green and those who go a little later enjoy the profusion of red amid the green.
The lushness of greenery, however, fades slightly as one drives towards Kinnaur. The mountains of Kinnaur fall somewhere between the verdant Kullu Valley and the rugged Spiti Valley. But there are some beautifully forested patches and Kalpa and Rakcham are two of them.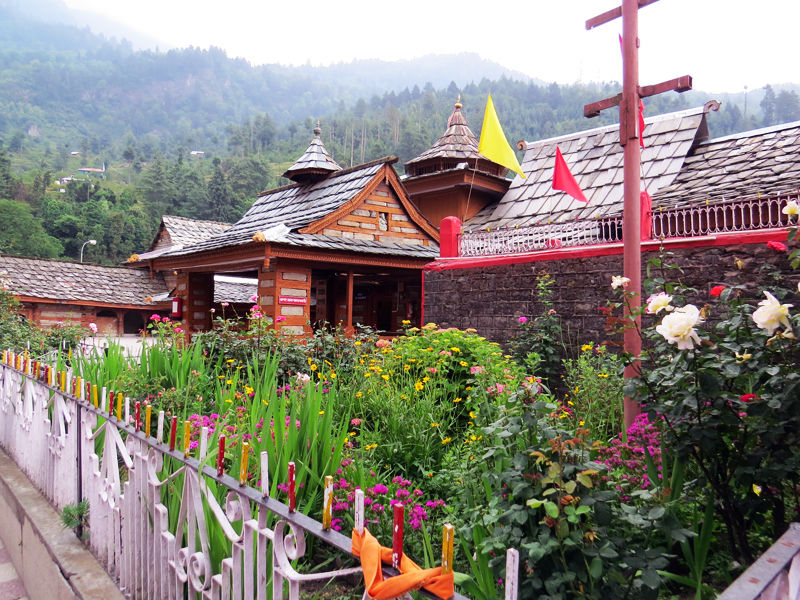 We reached Sarahan around 4.30pm. It's most famous for the Bhimakali temple. Bhimakali or Bhimadevi was the presiding deity of the kings of Bushahr—a princely state during the British Raj. Sarahan, at 7,589 feet, was the capital of the Bushahr kings which was later shifted to Rampur, 38km away. While Rampur grew up by the Sutlej, Sarahan is some 7km above the river valley.
Locals claim Sarahan was the Sonitpur of mythology—the capital of the demon king Banasur who was also a devotee of Lord Shiva. Legend says Banasur's daughter Usha fell in love with Lord Krishna's grandson Aniruddha and married him secretly, leading to an epic battle that Lord Krishna won.
However, as it's always the case with legends, there are several claimants to the title of Sonitpur. Assam is one; Ukhimath in Uttaranchal is another. Ukhimath even houses a temple dedicated to Usha and Aniruddha.
Bhimakali temple, however, has nothing to do with this legend. The temple building is not too old—at most 150 years. But it is adorned with rich woodcarvings. Cameras and cellphones are not allowed inside. The deity resides on the top floor but it's difficult to figure her out in the plethora of flowers and other ornamentation.
The temple complex is clean, well maintained and has beautiful flowers. The tiled roofs of the structures in the temple complex are worth noting. My friend Eti said they have very similar tiles in buildings in her state Meghalaya. There is also a small display of artefacts that were used to worship the goddess in the days of former glory.
The temple has a guesthouse for tourists. However, it's much sought after and has to be booked in advance (for more info on that click here). We had no booking and could not stay in the temple, but we got a room very close to the temple—just outside the gates actually—in a lodge for a cool Rs 600 per day. It had all the facilities one can ask for.
Sarahan now has a lot of lodges coming up though previously there were not too many options and people had to stay in Rampur. However, it's best to book in advance if one chooses to go in the peak tourist season. We had been plain lucky.
There are some stalls selling winter garments in Sarahan. The price is considerably lower than that in Shimla, Kullu or Manali, though the stock is limited. We shopped quite a bit in Sarahan.
Only vegetarian food was available in Sarahan. We bought veg chow mien at a stall and gobbled it up from the paper packets itself; I washed it down with the chhang (millet beer) I had bought at the end of the trek.
And the next day, we drove off for Kalpa—perhaps the most beautiful destination in entire Kinnaur.
How to reach Sarahan
It's best to hire a car from Shimla (160 km) or Manali (180 km). During my entire Kinnaur road trip, I never saw anything that resembled a bus or local transport as such. If you do find a shared vehicle to Sarahan—which locals may use—make sure you have enough time on your hands to find the next transport to Kalpa or Sangla.
Places to visit in Sarahan
Bhimakali temple
Virbhadra Singh's palace
Sarahan, the 'gateway' to Kinnaur, is most well know for the Bhimakali temple. More than Sarahan, I loved the road to Sarahan from Manali. Pines, apples, oaks, deodars, it's heaven for Himalaya-lovers. On a clear day, you can get a good view of the Shrikhand peaks. If you love to shop, you can pick up the famous Kullu and Kinnaur shawls and caps and other woollies from Sarahan. It's way cheaper than those sold in Kullu, Manali or Shimla
The wood carvings on the temple are simply awesome