I went to Shimla with my office team one month back. Till now it seems as if the trip ended just yesterday! Shimla- the queen of hills, is the most precious, beautiful and magnificent hill station amongst all.
Places to Visit in Shimla Trip
Today I am delighted because, I was a part of this beautiful journey, and after a month's planning, my office team finally ended up in travelling to this beautiful place on May 21, 2018. It was a 5-day tour which was entirely planned by my friend and me which comprised f three days of stay in Shimla and two days in Manali. The trip was not as expensive as I was personally thinking. We were six people and decided to book an outstation taxi from Delhi itself which will be there with us for the duration of the trip.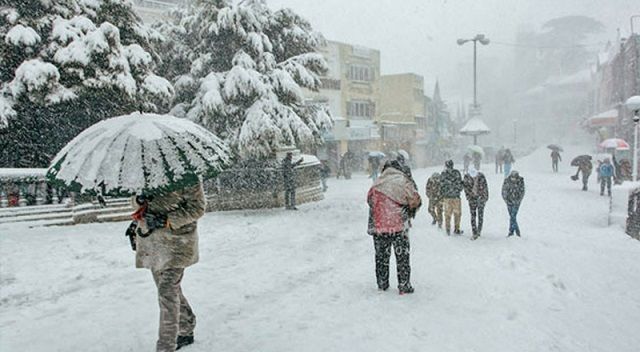 How to Reach Shimla Trip From Delhi
Day 1 - We started off with our journey early morning at 4, planning to enter Shimla by noon as we had already booked our hotels. And the things ended up as expected. The hotel was similar to a small beautiful castle situated in the heart of the city. It had a mesmerising early morning mountain view along with a worth watching the sunset.
Day 2 - the next morning was a getaway to Kufri, which is another beautiful small town situated near to Shimla. Although it was our bad day that we missed the snowfall of Kufri, but the snow-covered small hills and rooftops quickly transformed our lousy day. Kufri is a peaceful place consisting of small temples, yaks and different dresses of traditional mountain wear which are available for rent and clicks.
Places to Visit Near Shimla Trip
Day 3- the 3 rd day was a kind of a relaxing day where we spent most of our time in the hotel, pooling and gaming. And in the evening we visited the near buy spots such as the famous museum of Shimla which was built after the reign of British in India. It is a historical museum with high security embellished with the story of Mahatma Gandhi and other famous freedom fighters. In the evening we went to the famous mall road in Shimla which was a treat to watch, flooded with small shops and it looked as if the entire city has come to a single drive.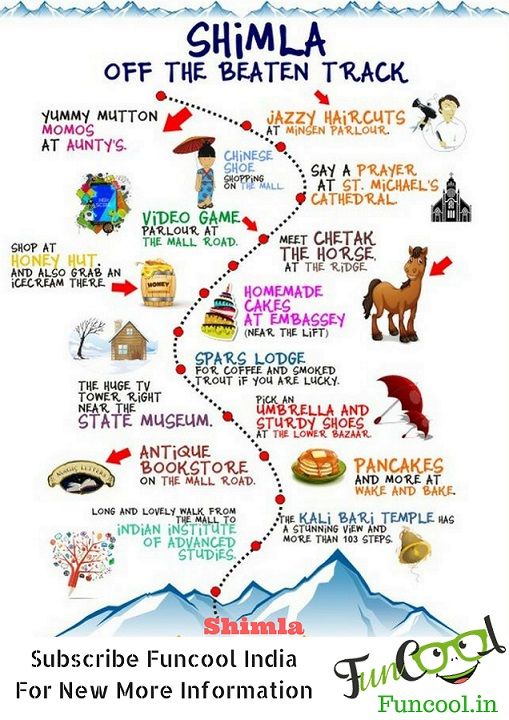 Share this Image On Your Site
Day 4 - Ahh! This day was the most interesting one. We started in Shimla as early as 4 am and reached Manali at noon. Just dropping off our bags in our hotel, we straight away went to the famous Hidimba temple. The temple is renowned for beautiful photography background, rabbits and substantial lush green park. It was the best exact location to date for my photographer friend. We reached our rooms at 6 in the evening and by that time we were so tired that each one of us directly woke up at 8 am.
Day 5 - in next one hour, we started heading towards Solang valley which is famous for its snow-capped mountains and mountain activities. Solang valley visit was a small physical activity for all the lazy ones as there was not a single human who was not enjoying the games and activities.
Our road trip back to Delhi started at 9 pm, and we reached our homes at 7 am which was delayed because of the big sized trucks.
The entire trip was an amalgamation of fun, peace, food, and adventure. A trip to remember, a journey worth experiencing, Shimla is the place one must visit in his/her lifetime. A place which was earlier a stranger now becomes a part of your life. Life is just five days. I longed for such retreats away from a polluted area, to a place full of nature and its beauty.