One of the most memorable trip of mine to the hilly terrains ,road trip from Delhi to Shimla with my better half. Crossing 4 states in a 8 hr trip was an experience in itself . Started at 8 a.m in the morning from Delhi to Harayana passing through Punjab , the state where you can satisfy your hunger pangs . You would find many authentic Dhabas on the way which is a must try . After having food at one of them , we moved forward . En routing lush green forests , crossing many hair pin bends we reached the ex summer capital of Britishers , Shimla .
We stopped at Snow Valley Resorts , Shimla in the evening . It was on the highway itself so we didn't really had to wander in its search . The moment I stepped out of the car , could feel chilly winter around me . Environment was so serene and lights on the mountains made it more appealing . We checked in to the hotel and spent the night at leisure . Resort had beautiful ambiance , great hospitality ,nice entertainment zone , last but not the least fascinating valley view from the room. I would suggest you to definitely take a halt over here but please be cautious while parking your vehicle as its parking is too steep .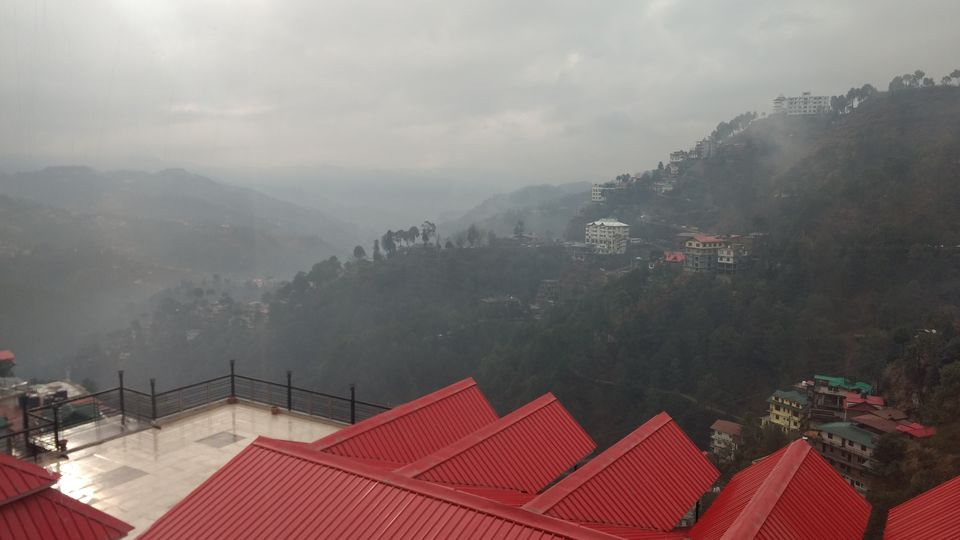 We headed towards Jakhu temple . As we moved forward , road became steeper and steeper . There were long pine and oak trees on both sides of the road and deep valley . Finally we reached on the hill top where Jakhu temple was situated . View from the hill was mind boggling. It was foggy and snowy . After visiting the temple we spent some time playing with the snow .Please be aware of monkeys at this place . Don't carry anything in your hand/pockets if possible .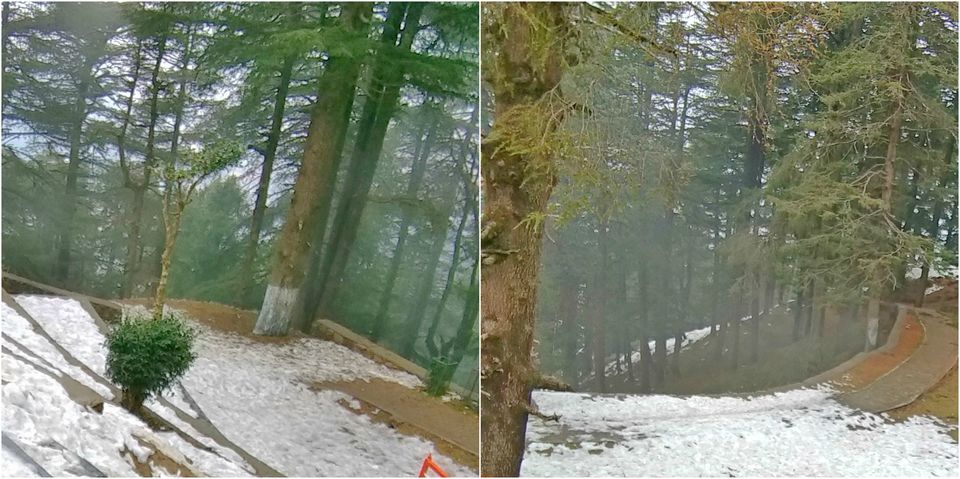 We moved forward to our next destination ,Indian Institute of Advanced Study . As day passed , weather became more chilly ,foggy and windy . On the way we spotted the famous IGMC Medical college , Shimla , passed through some VIP areas and finally reached the institute. Architecture of the building was worth praising . This building was originally built by the viceroy of India . Many historic decisions has been taken in this building during Independence movement which now servers as institute where scholars do researches . We explored the entire campus and then went for guided tour inside the campus . It is a must visit place.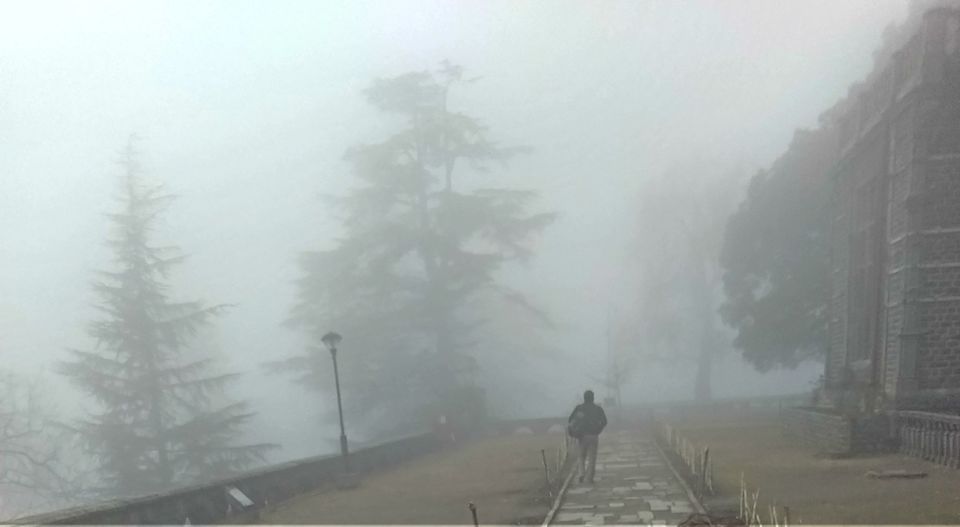 In the morning i got mesmerized with the view outside my window . Witnessing sunrise with a cup of coffee was like ahh...Do i need anything more ?? Eventually i fell in love with the place . Then we packed our bag and began to explore The capital .
We headed towards one of the most famous place in Shimla , the Mall road . We waited to enter the famous mall lift for going to the Ridge . After reaching over there , I was surprised to see the enthusiasm and liveliness people were having . Place had lots of eatery options . Lakkar bazar was nearby which is again one of the famous market of Shimla . We kept walking and trolling in the market . Visited Christ church as well . Please visit this place in the evening only after sun sets . City lights look very pretty from this point . After spending some time we went back to the hotel . It was already too cold to stay outside .
We were again recharged in the next morning to move towards not so commercialized place near Shimla - Mashobra . We started going towards Mahasu peak . Way en routing the peak was lovely . High snow laden peak on one side and deep valley view on the other . One could easily spot Himalayan ranges . It was so enthralling , looked like a new born baby.. so calm, so peaceful . The only word which i could utter was "WOW" .

After sometime we headed towards our resort Club Mahindra ,Mashobra . Location and view from the resort was awesome . We played some sports in the game zone and in the evening a show was organized for all of the guests . There were few performances/events which included Himachal's folk dance . We enjoyed the evening thoroughly . What else can one wish for on a vacation .? After spending that day we headed towards Kufri , next morning .

En routing Kufri , view was incredible . It was enveloped with snow, looked like untouched beauty .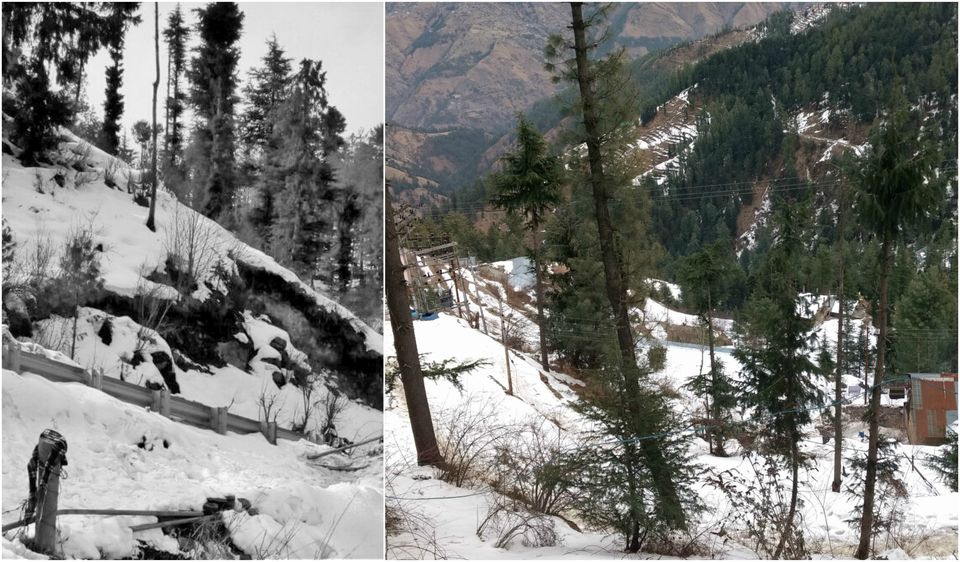 Adventure park beside the hotel served as an add on to our excitement . We had great time there enjoying amazing rides , tried skiing and other snow adventure sports . Few rides gave us an opportunity to have panoramic valley view . I felt like staying over there forever .
As you know nothing is permanent , this trip also ended but left behind beautiful memories which I still cherish !!
Our hotel was on one of the mountain peak . It appeared to be a paradise full of snow . The innate nature helped me to connect with my true self . I could feel the divinity around me. It was just so perfect.