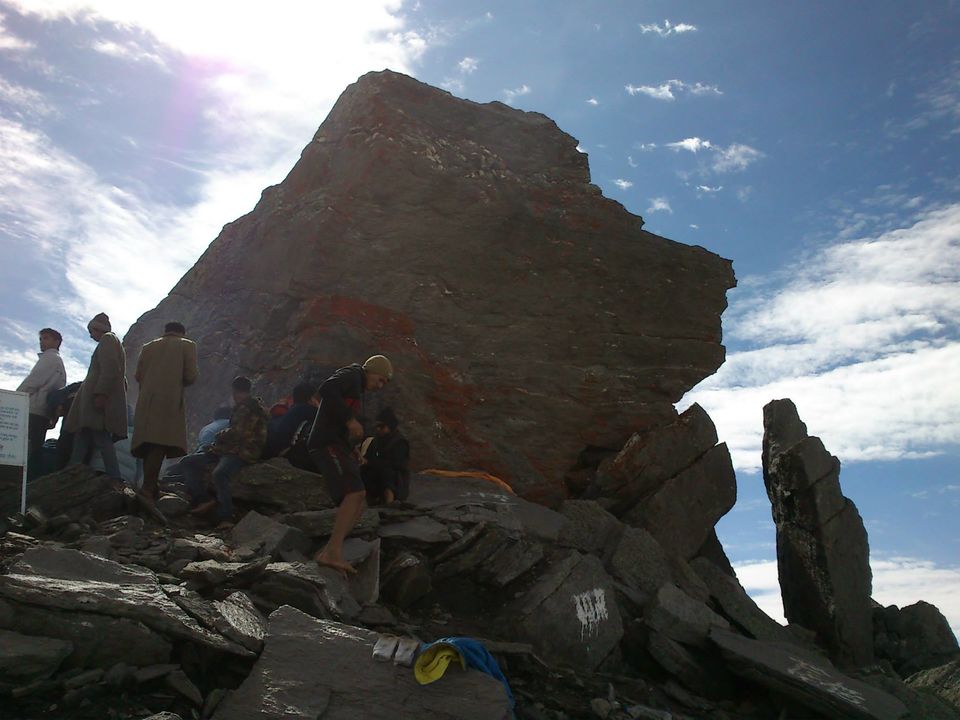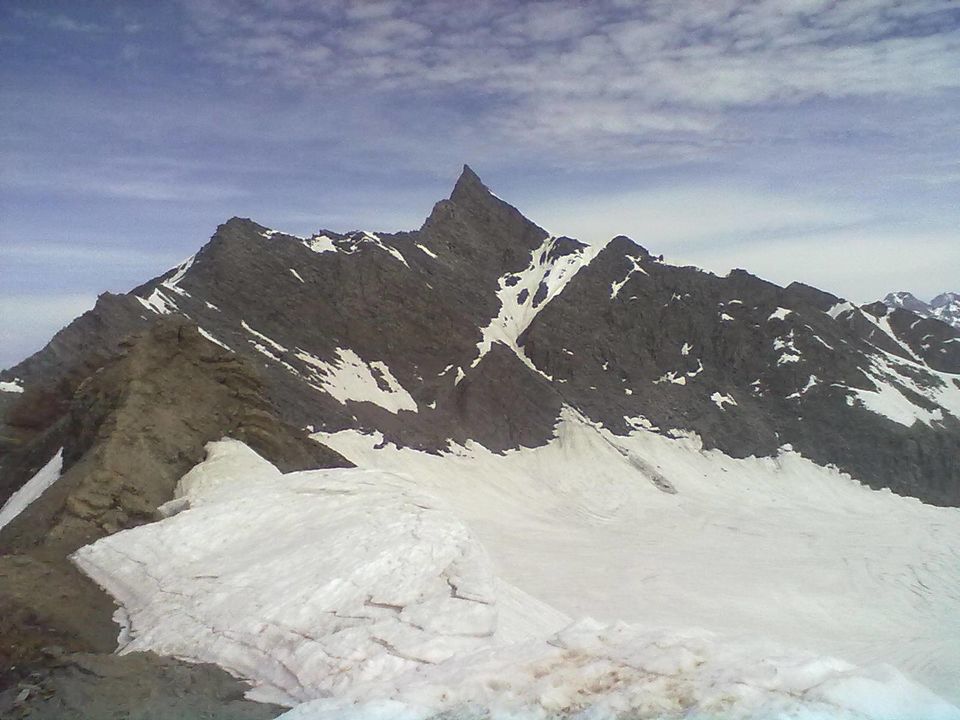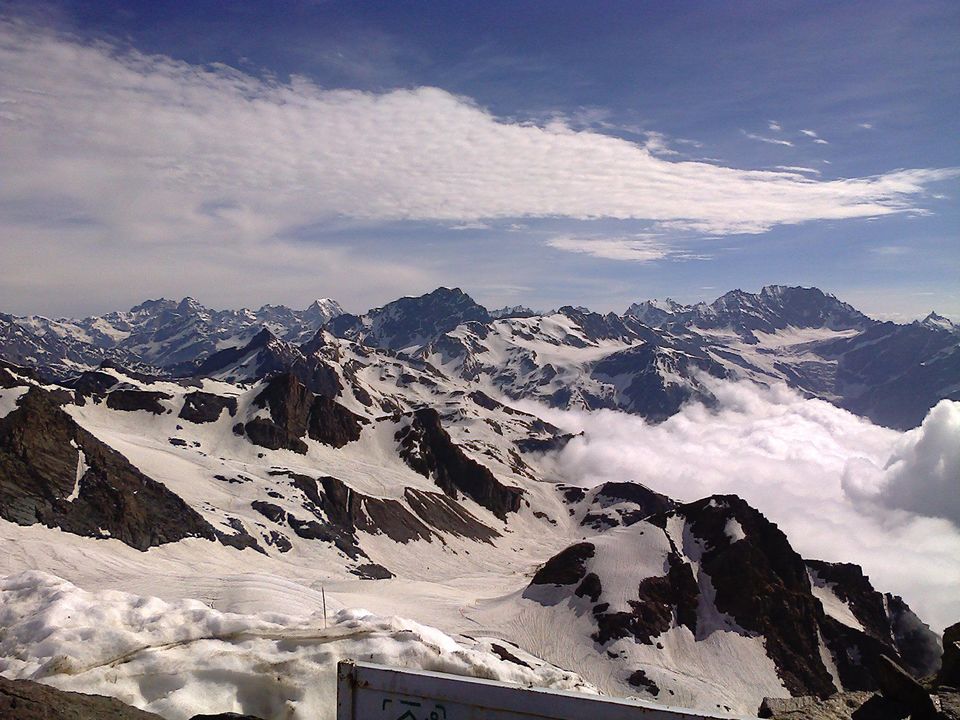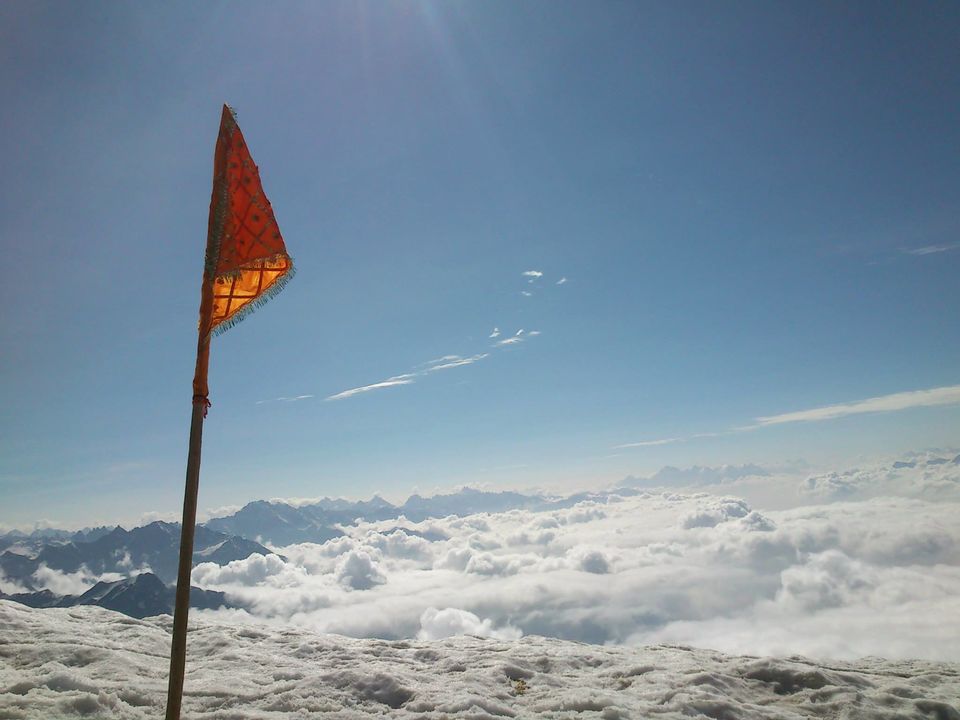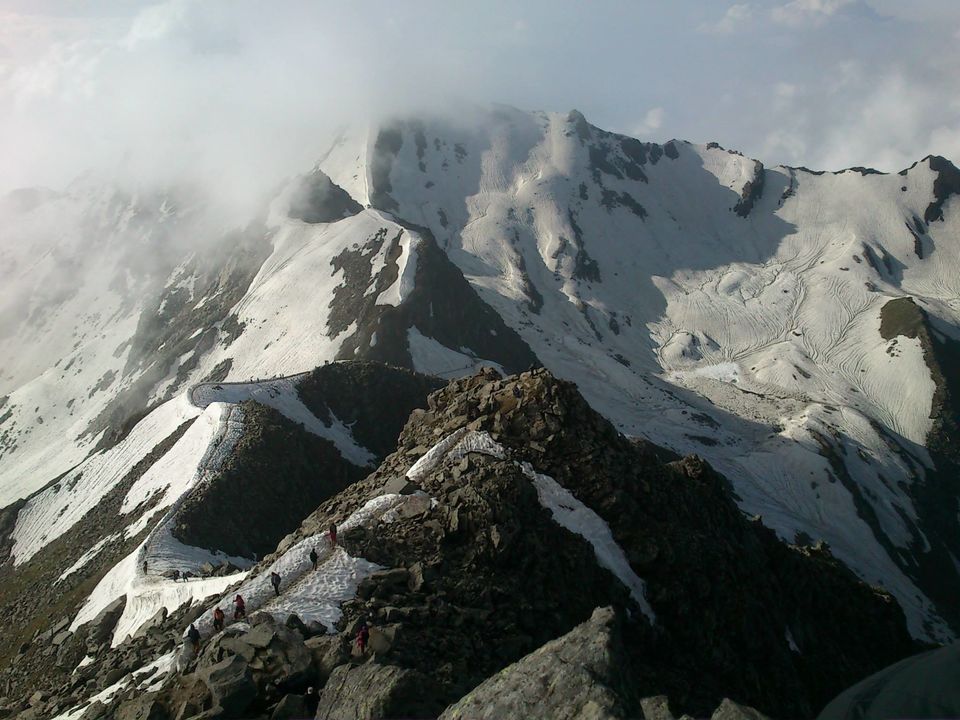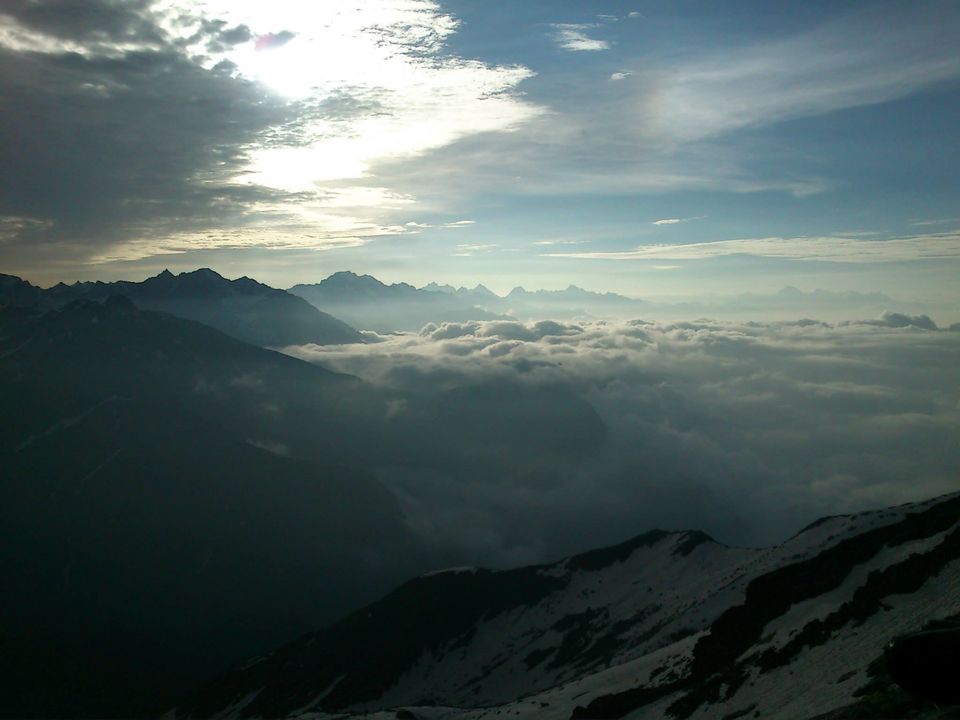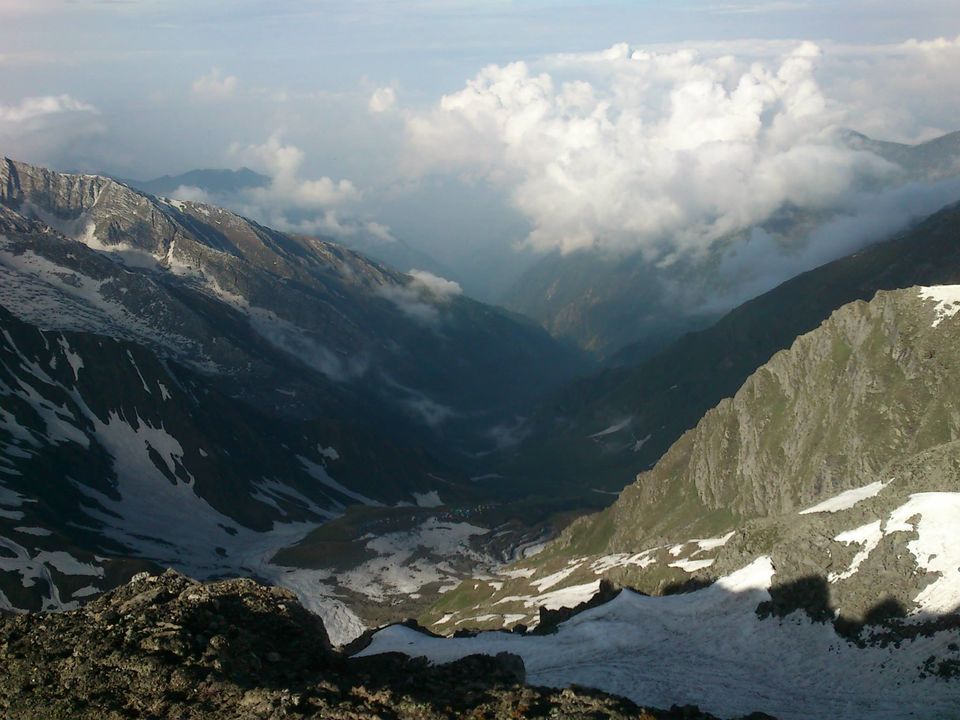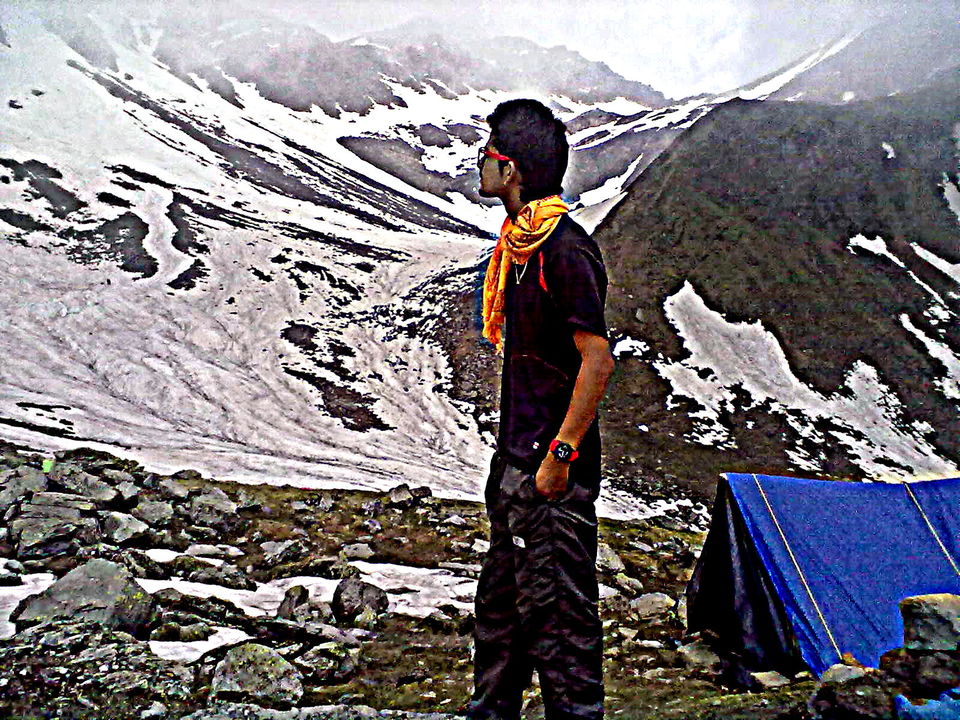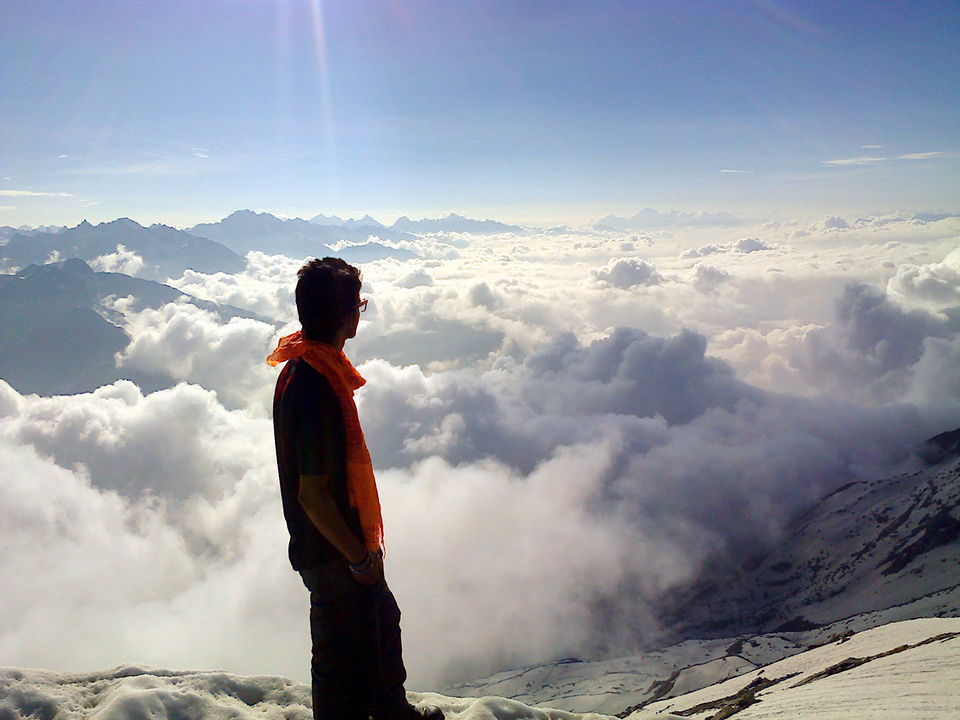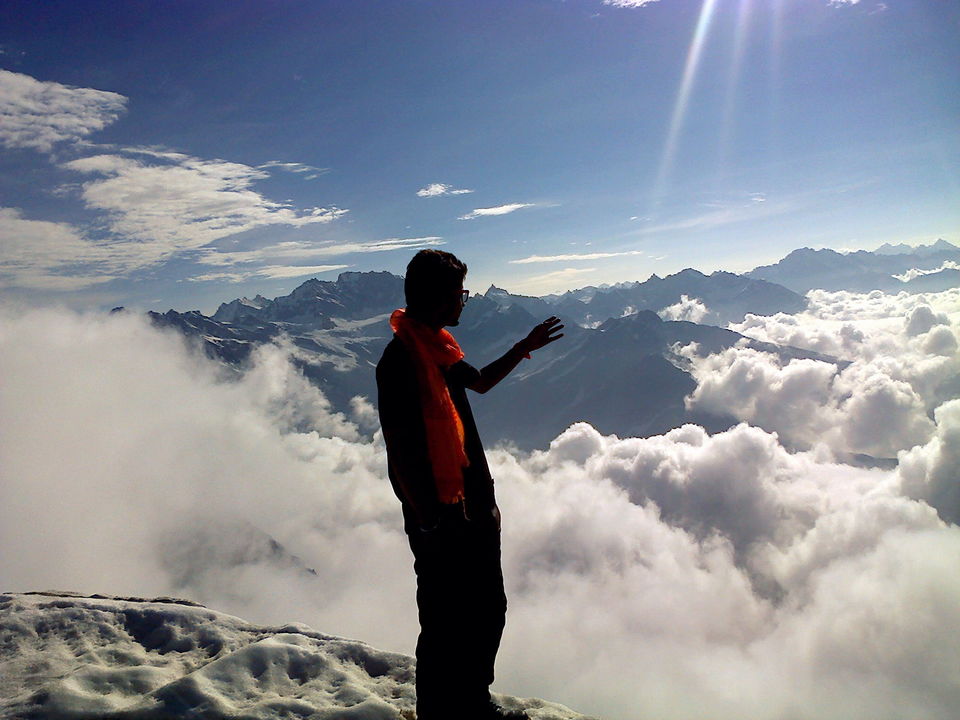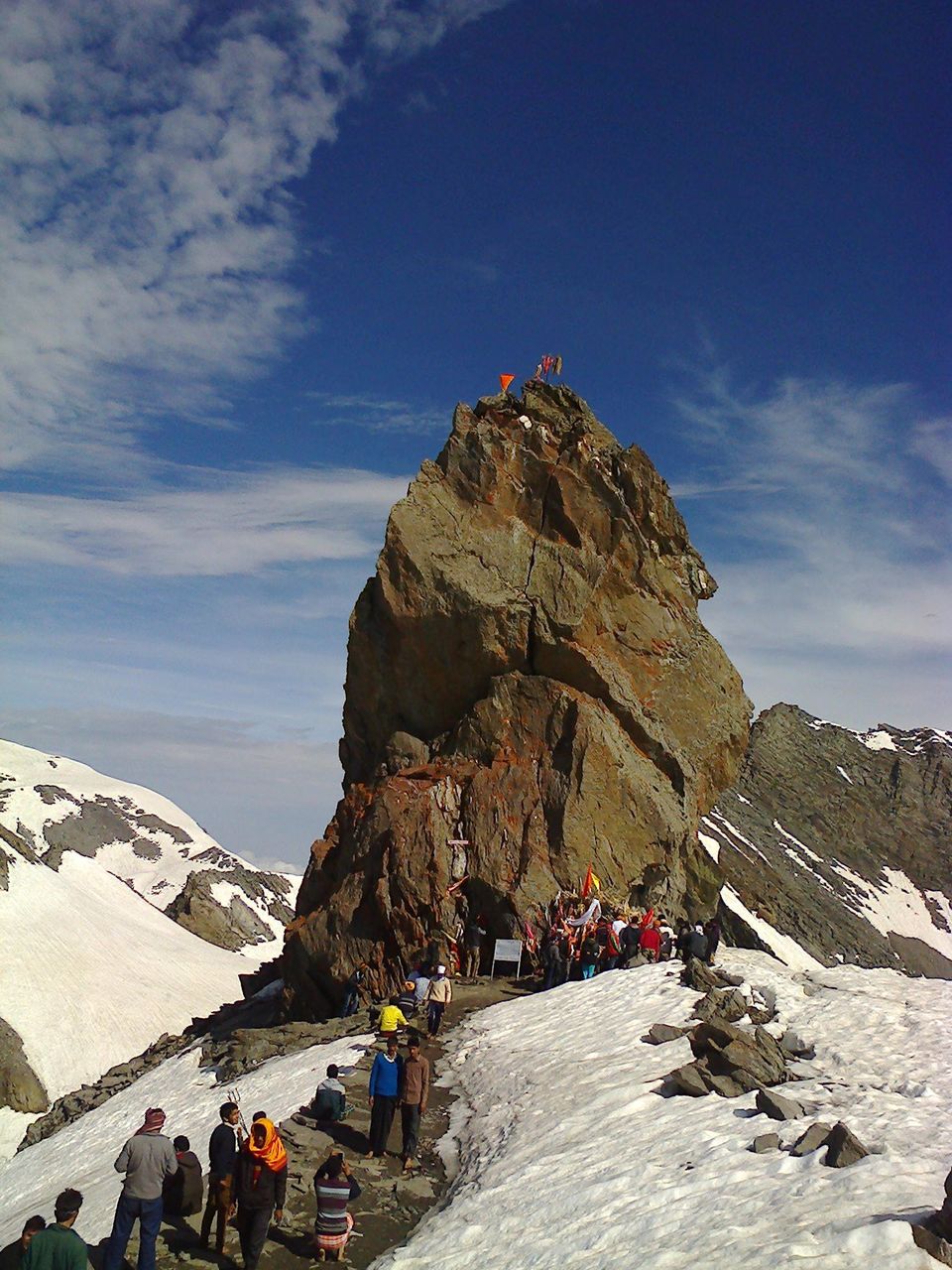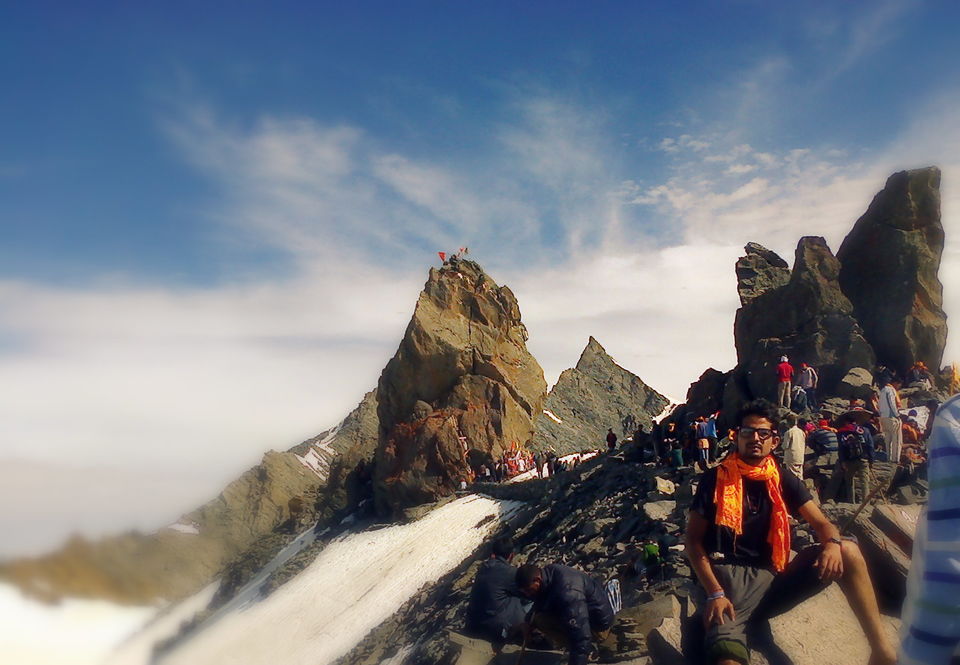 'The Trek to Paradise' - Trek that makes one feel Close to Lord
Its a 32km (one side) trek from Base point Jaon to the Shrikhand top which is @18,570 ft above the sea level.
Before starting this Spiritual Journey we must go to Goddess Kali Temple situated at Jaon to receive the blessing from Maa Kali .
From Jaon we will start our journey and will walk 3 km to reach Singhaad, the first Base camp where Langar Suvidha ( Free meal service) is available, then from there we will climb 12km Straight uphill Stretch to Thaachru also Known as 'Dandi ki Dhaar' because of its Elevation angle of almost 70 Degrees_ One gets to see lush green Deodar trees & Streams while enrouting towards Thaachru and after the tired trek of 15 km we must Halt the first day Journey there as Tent & Meal services are available there.
Then next day starting the journey early in morning from Thaachru, we'll have to Climb 3 km uphill to Kali Ghati or Kali Top where we Worship Goddess Kali. And if the weather is clear, we can also see the Shiva Lingam which is located on Shrikhand top from this place. And from Kali Ghati we will walk 1 km downhill towards Bheem Talai, moreover walking 3 km we'll reach Kunsa Valley a beautiful Green Valley with astonishing beauty and Himalayan flowers all around. Further walking 3 km we will reach the Base camp Bheem Dwaar, where tent & food facility is available so we must either halt the second day journey there or walk further 2 km uphill towards Parvati Bagh (Flower valley) another Base camp with tent & food services available. At Parvati Bagh, we can see the rarest flowers like Brahma Kamal : Mythical Flower of Gods.
Then next day starting early around 5 am, we must walk 2 km up towards Nain Sarovar : The Holy Lake, where one can take bath in the lake and after worshipping Goddess Parvati start walking the final 5km trek through rocky terrain towards Shrikhand Mahadev top. While walking the final 3-4 km, one feels as if they are walking on the Clouds & closer to the Sky. After reaching the top, one would have plenty of spare time left to admire the beauty of the place & will see Lord Kartikeya Peak & many Mountain ranges from there.
It takes about 4-5 days to complete the whole Journey, July To Mid August is the Best time to Trek this beautiful Pilgrimage.
Frequent searches leading to this page:-
shrikhand mahadev trek, shrikhand kailash, parvati bagh
Frequent Searches Leading To This Page:-
himachal tour package from shimla, himachal tour and travel package, all himachal tour & travel package, himachal tour package from bangalore, himachal tour packages from delhi by volvo