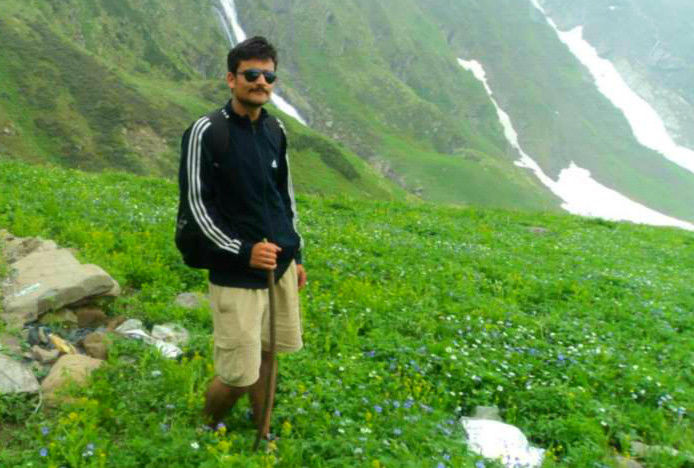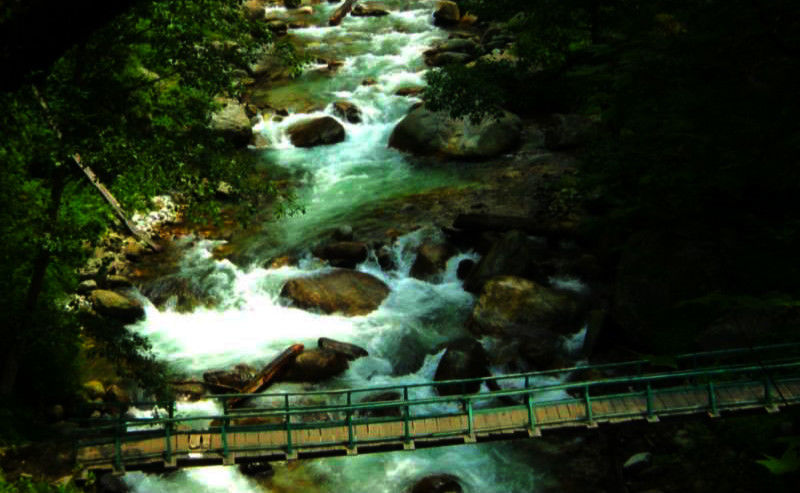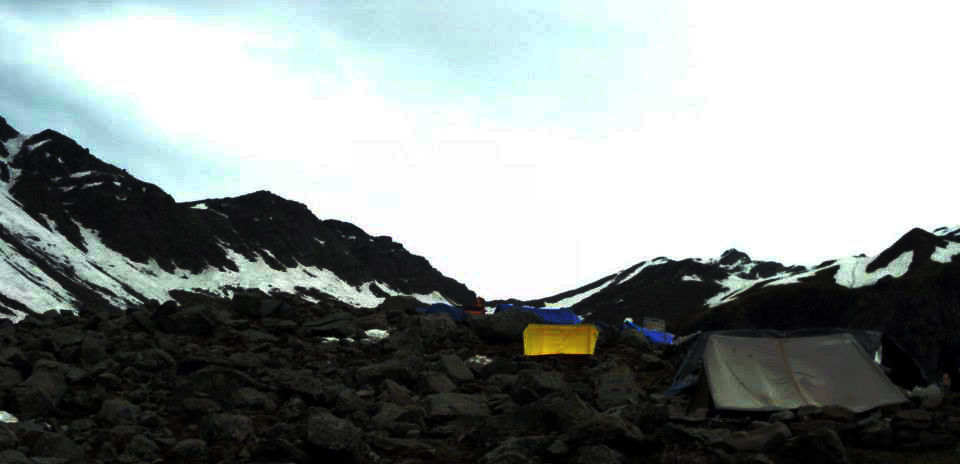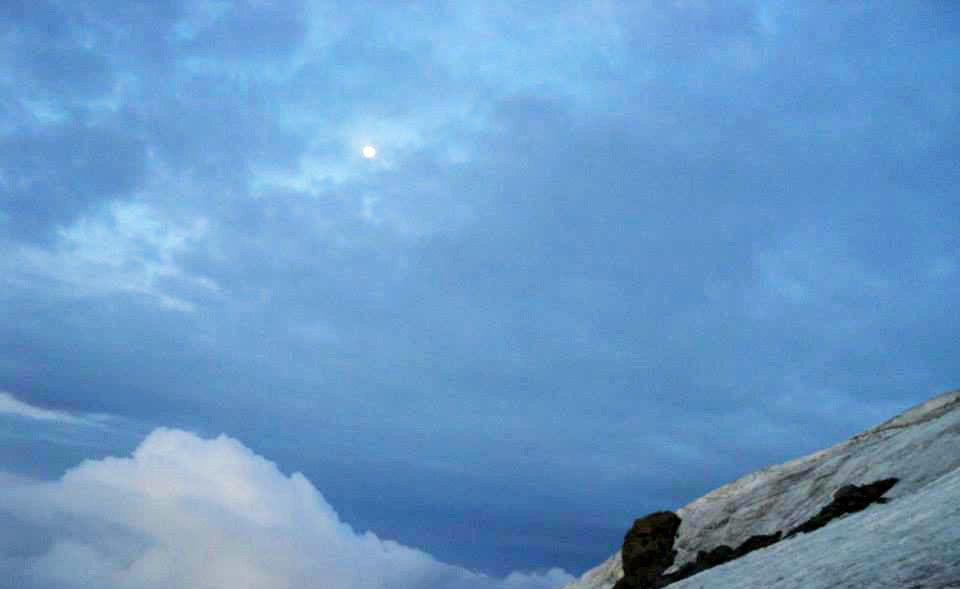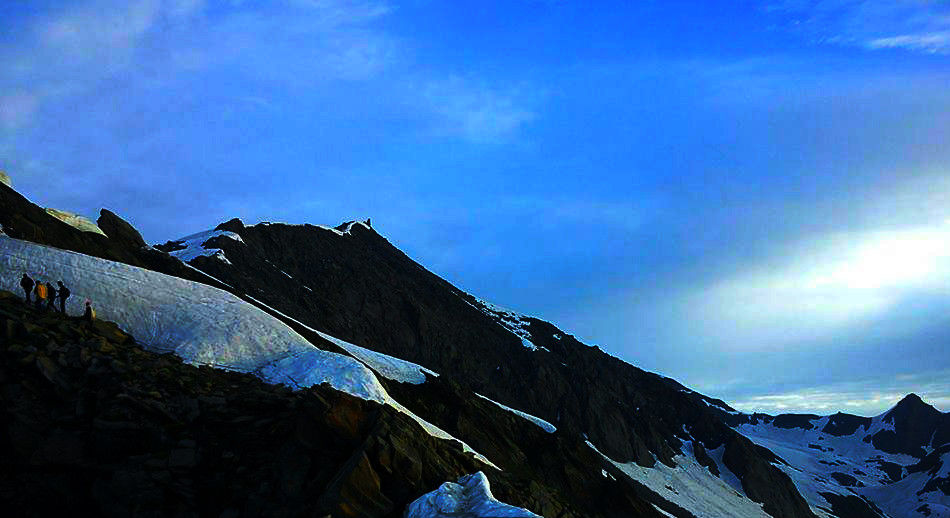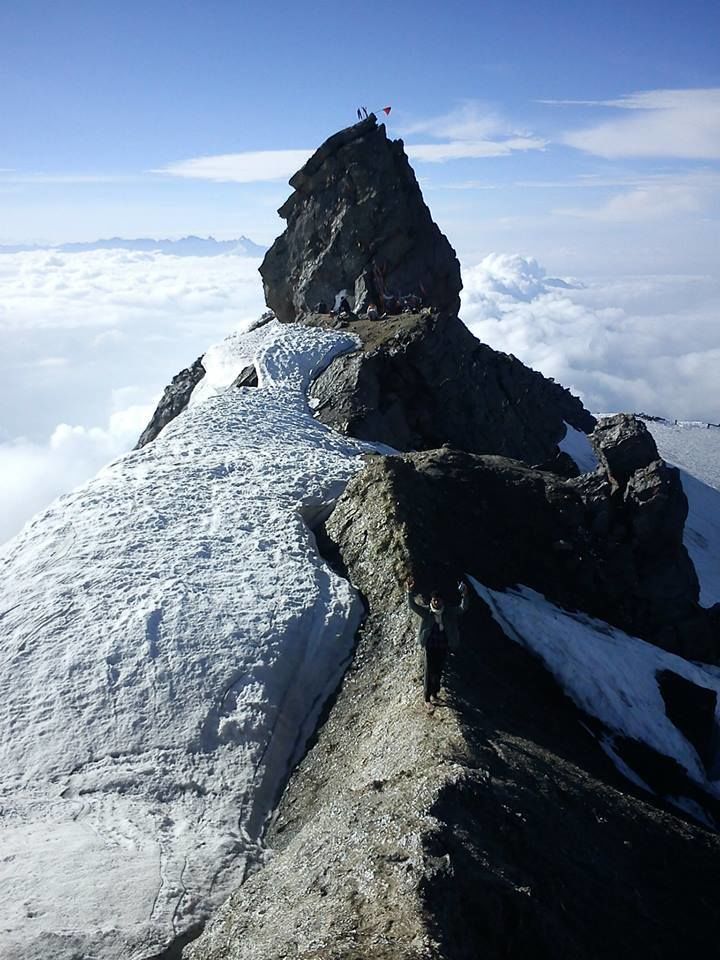 If snow capped mountains, lavish greenery, meadows, adventure and spirituality defines your travel, then it's the time to update your bucket list. After two years of longing, finally this year I was able to make it to Shri khand.
How to Reach:
Nearest domestic airport is
Chandigarh
or
Shimla
depending upon the availability of the flights. From there until Shimla you can come through bus, taxi or bike. From Shimla I can assist you in your travel or you can book a taxi.
We started our journey with lot of anxiety at around 10 pm from Shimla. It took us six hours to reach
Dev Dhank
which is located in the
Kullu
district of Himachal Pradesh. It was a long travel hence decided to take a halt for two hours. It is believed that there is secret route which directly reaches Shri Khand where Lord Shiva resides in the form of a big rock. With the first spiritual encounter we started at 7 am for
Village Jaon
which is 20-25km from Dev Dhank. It took us around 4 hours and it would not be right to go ahead without justifying the time taken by us. The place was so beautiful with all the greenery and springs that we could not go ahead without enjoying the bath along the road side.
It's the place from where the real trek starts, so its the time to say good bye to vehicles all you have to do is walk. We started at around 12pm and one thing which was important for us at that time was to reach Thachroo base camp. We took a short halt at
Sing gad
which is 2-3 km from the base camp to enjoy the refreshment provided by various societies/groups which you will find mostly in every base camp during the yatra. After Sing gad we headed towards
Brati Nala
which is 4 km and a signal that "Man plain trek with little ups and downs is over, it's time to experience something more real or something you can call as "The trekking". We climbed the steep hill and reached
Thachroo
base camp at around 3 pm. As we reached early then the destined time we decided to move to
Bheem Talai.
We started at 5:30 pm as trekkers who reached late were comfortable with moving ahead. It's a steep hill till
Kalighati
and also is the last destination of "danda ki
Dhar
".
Danda ki dhar
means straight hill which starts from Bratinala to Kalighati.
I could see a sign of relief on everyone's face after getting a sight of Bheemtalai base camp which was down the hill. We reached there around 7.45pm and hired a tent. We had our dinner at 10pm and without wasting single minute we slept as we wanted to start out trek early next morning. On fine morning of 13 July 2014 we started our yatra at 8 am to Parvati Bagh. It was the day we got the chance to see the diversity nature has, there were glaciers, waterfalls, meadows and clouds, everything was so beautiful. The beauty and beast goes hand in hand. The more we were enjoying the view, more we had to be cautious. Crossing the glaciers was dangerous but chanting Har Har Mahadev and Jai Shiv Shankar made it easy. We reached Bheem Dwari which is also a base camp at 12 pm. But our destination was Parvati bagh as we had to complete our yatra next day.
But when we reached Parvati Bagh around 4 pm only word which came to my mind was "wow", the place was full of beautiful flowers, there were wild sheep's with large horns. It is said that Maa Parvati use to take flowers from this garden(bagh) for the worship of lord Shiva. If you are lucky enough you can even sight a Brahmkamal which a sacred flower. Next morning we started the trek at 3.30 am as the trek was very tough and was covered with snow. It was little bit slippery in the morning so you have to take few extra measures to be safe.We reached Nayan Sarovar at 4.15 am. Nayan Sarovar is lake surrounded by glacier and snow. From Nayan Sarovar, Shrikhand mahadev is 7 km and the trek is very tough but with chants of Lord Shiva we reached the Shri Khand Mahadev.