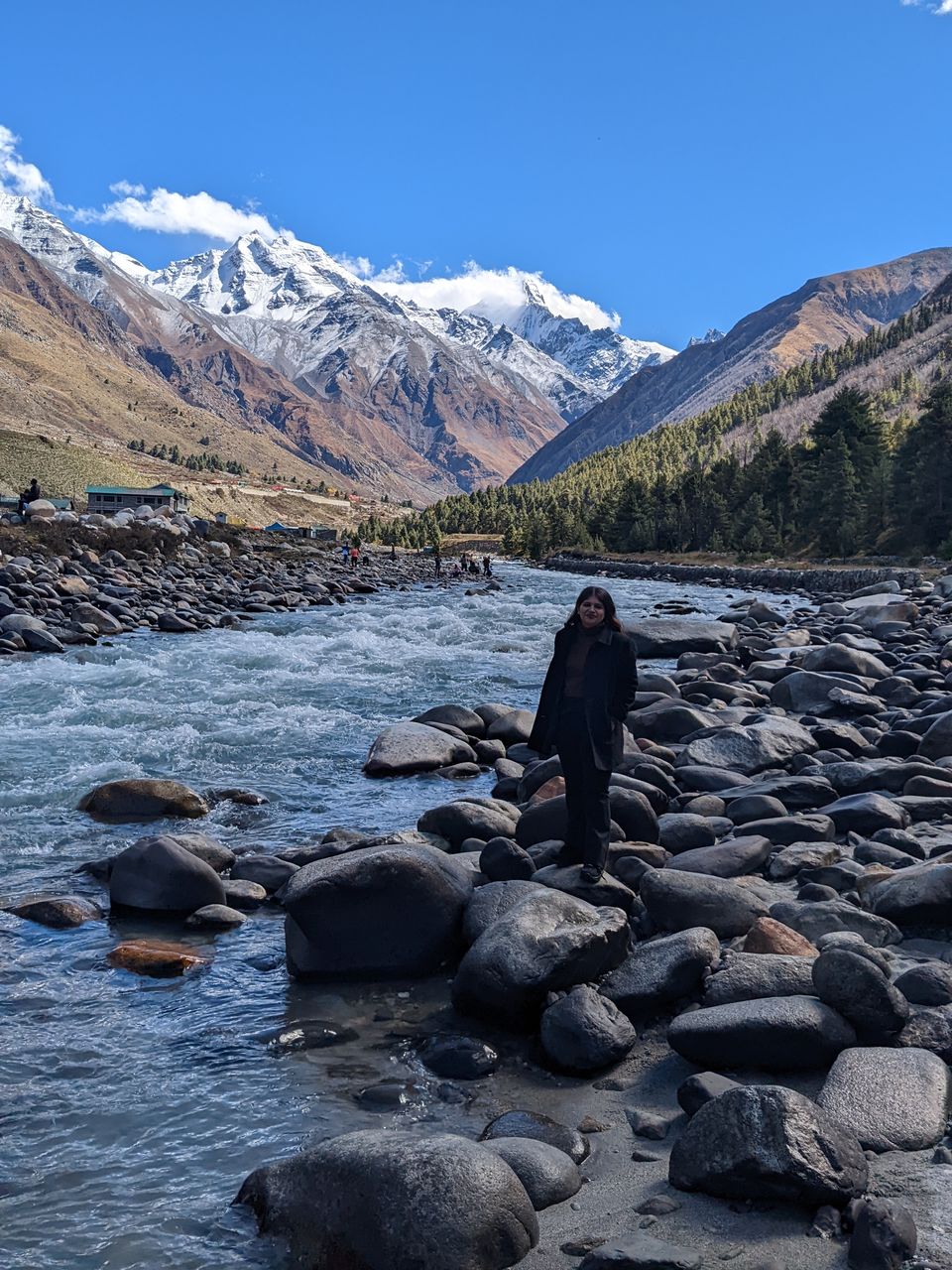 Unexpected meetings are the best.
When I decided to go solo I had no idea how I would manage things but somehow I did and trust me this is one of the finest experiences one could get a hang of. It had only been two days but I wish this trip would last as long as it could, the best part about going solo was I met different beings with a great vibe to offer.
Our batch had 12 people, 2 of them were from Gujrat, so throughout the trip we didn't fall short of food. ( Gujarati are the best when it comes to food). 3 from Haryana, 2 from Nagpur , 2 from Bangalore 2 from Mumbai, plus our trip captain who kept me motivated throughout the trip.
The best part about this batch was that despite coming from different places it didn't feel like something was off, everyone had a great vibe and honestly saying I was damn lucky to have met such people on my first solo trip.
I didn't feel lost, alone or regretful of my decision even for a second and it was all because of these people.
I went solo on this trip but ended up finding a bunch of lively souls who inspired me in ways I couldn't think of.
This trip gave me a chance to self introspect on decisions that I have made in life. We are always in a hustle to find something that is best for us but in the process we tend to forget that timing plays a great role, doesn't matter how hard you try if this isn't your time you won't get it so instead of causing a chaos in your life behind that one particular thing try to cherish those moments which bring joy to you.
Life is full of surprises we just tend to ignore those small boxes of joy because we are busy trying to open the bigger ones.
My second stop was at Kufri, Shimla. The view was magnificent there. We had our breakfast and left for Sangla. We stopped at Kinnaur gate, got some cool photos clicked, and enjoyed the picturesque view of the mountains throughout the journey to our stay.
This trip had a perfect balance of getting to know other people, exploring places and enjoying my own company. I could do anything I wanted without having the fear of getting judged.
It had been a delightful experience, the place, people, timing everything seemed to be perfect.