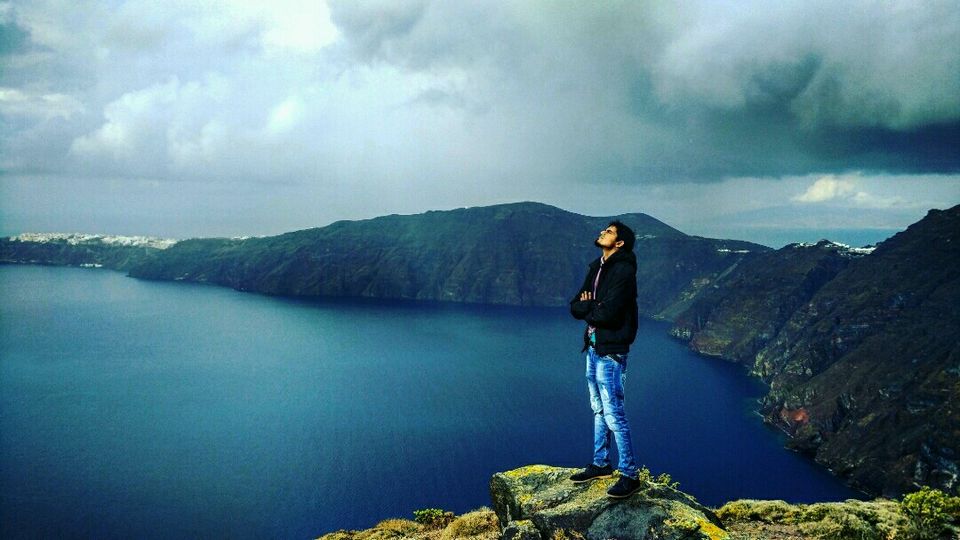 All our lives, most of us keep on dreaming about going on that "Eurotrip". But usually, life only gives us lemons in return. This one IIM Udaipur student, however, decided to have those lemons with tequila shots in European bars. Meet Prashant Bhansali, a final year business management student, who "managed" his way through to one of the most epic Eurotrips one could imagine.

23 countries, 56 cities, 10000+ miles
After he was selected to be on a student exchange program in France, he utilised each and every second of his free time to visit 23 countries in the continent!
Prashant stated that he had always wanted to go on a solo trip in India but somehow, he never mustered enough courage for it. But once he was in Europe, he impulsively decided to take a flight to Portugal, and that's how his fantastic adventure began. At first, solo travel was punishing on him because he wasn't used to not having anyone to talk to for days at a stretch, but it didn't take him long to realise that the trip was changing him into a better and more responsible person.
The experience, in a nutshell
Since Prashant wanted to experience the true flavours of Europe, he avoided staying in hotels and hostels. Instead, he met some amazing people whom he ended up sharing roofs with throughout his journey. He claims that he was once welcomed in Croatia by with Indian curry and rice by a Slovakian girl, was invited to a Polish girl's piglet's wedding (wut?) and was taught yoga by a Spanish girl. From discussing the refugee crisis with a Syrian woman to being inspired by a guy in Switzerland who had already travelled to 156 countries, Prashant seems to have been on an amazing journey!
How the trip changed his life forever
This epic solo journey helped Prashant love his own company so much that he seriously re-evaluated his life and discussed his future with his parents, mentors and college seniors. He ultimately decided to opt out of his college placements to work on his dream startup project instead!
Kudos to you, Prashant! We hope that travellers like you find all the success in the world and continue to inspire your fellow travellers!
If you've also had a life-changing experience like this while travelling, do share your story with us! Tripoto is all about travelling and the inspiration that follows.
Frequent Searches Leading To This Page:-
best solo europe trip packages, solo travel around europe, solo travelling around europe, solo europe trip itinerary, solo female travel europe destinations