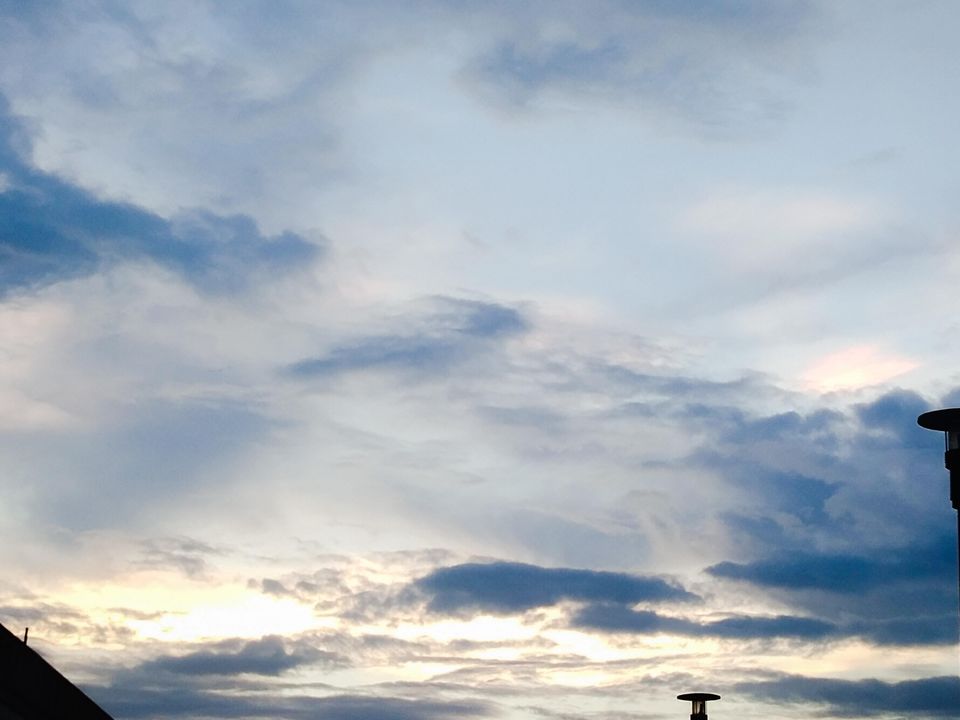 It was my first big solo trip..You know what indian parents always fall from mountain if they come to know that their daughter is travelling alone to somewhere..So obviously I didn't let my parents know that I would be in a solo trip.I'm a kind of fearless & adventurous person who wants to explore the whole world.Travelling is in my vein & writing is passion & love for me.
 Anyways I didn't get direct train ticket to goa, so had a break journey. I went to Hyderbad by train.I stayed there for one day & took flight to reach Goa on the very next day. The co travellers whom I met in train were really nice. I booked hotel from OYO in hyderbad. Hotel staffs were very well-mannered & friendly.But I had to face some difficulties from Oyo booking.My friend helped me to resolve the issue after calling OYO customer care several times.I met my friends there and spent a very nice evening that made my journey.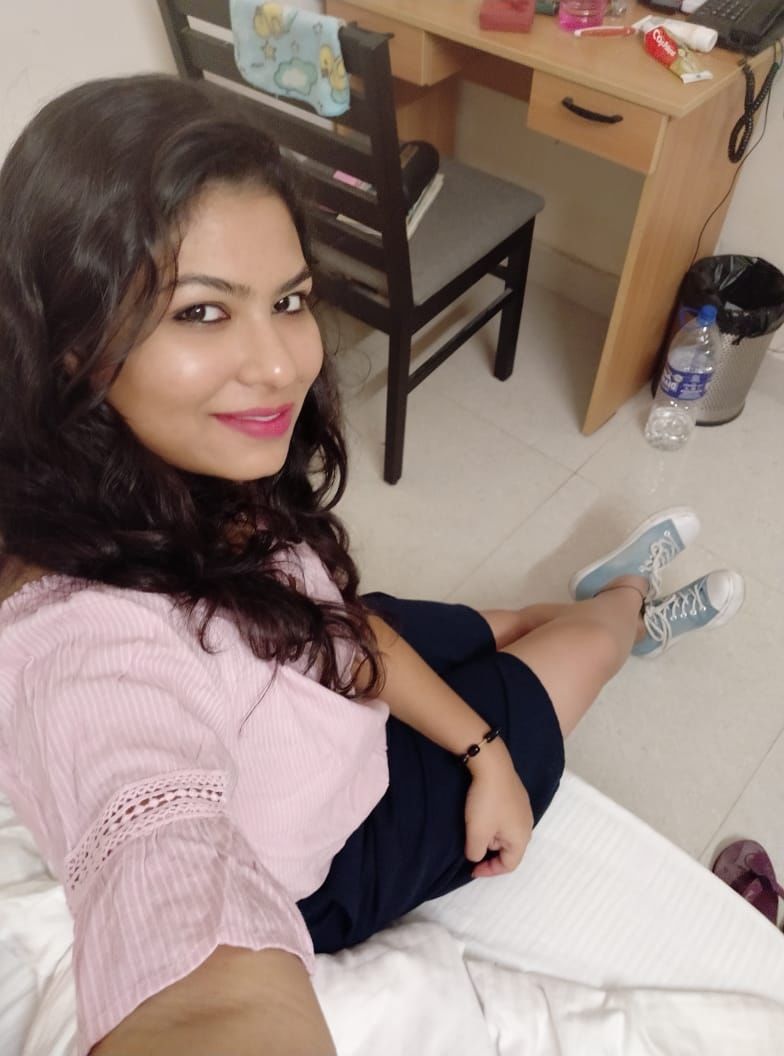 Next day I had flight to goa which was a dream journey ever.I reached hotel Miramar in Panaji at around 8 pm in evening.The hotel room was really nice & I liked it a lot. I really had got beautiful chance to spend me-time & could smell the fragance of the interesting story book.Trust me, it was amazing.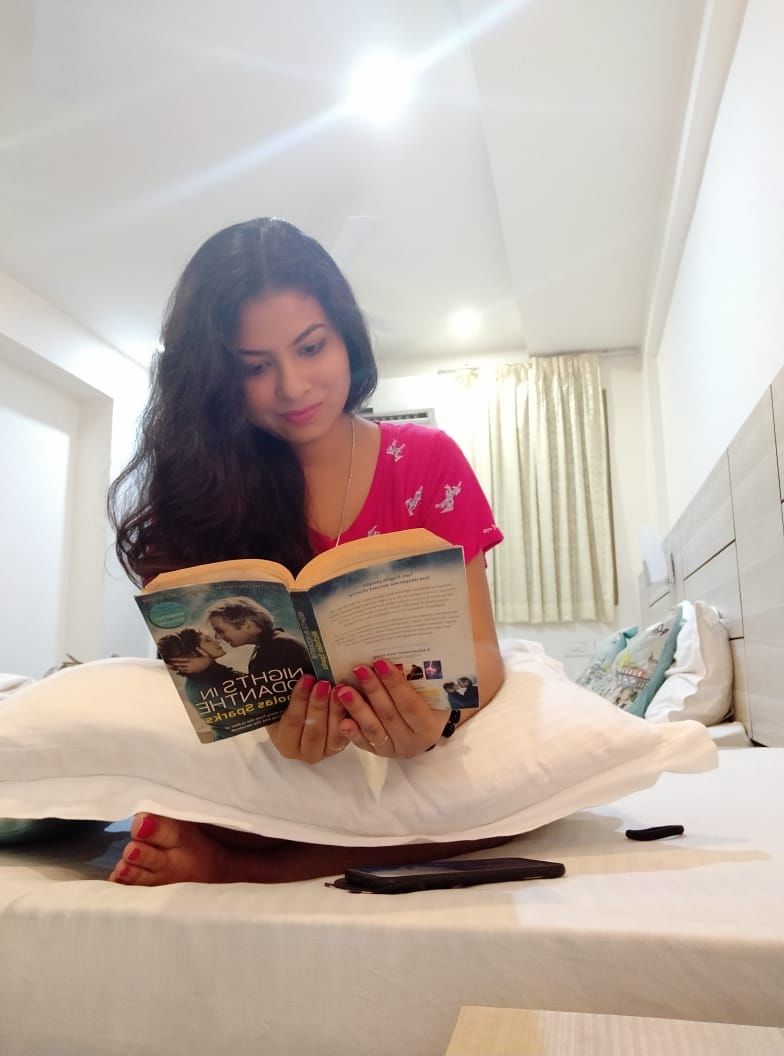 Travelling is something that defines our soul,our mind in a very innovative way.....
Being a passionate writer & traveller I would like to share my experiences of my first solo trip to Goa....
On the next day, very early morning I visited Miramar beach & had a long walk for about 1& 30 hours. I saw many people were having morning walks & yoga there on the beach. The ocean waves were glittering in the sunshine.It was a perfect combination of peace & happiness...
Now I had to check out & go for another hotel in vagator. I booked cab from goa miles app as there are no ola or uber cab available. I reached the booked oyo home which is managed by caretakers. The room was beautifully decorated & the environment was so calm & soothing that it would obviously steal your heart. I had my lunch & rent a scooter to visit nearby beaches & churches. You will not find any kind of difficulty as google map is always there with you to guide.... 
I went to visit Anjuna beach & the flea market nearby. There were so many attractive things available in that market that you couldn't just control yourself to buy those.I bought some gifts for my family & friends.Also bought a nice dress for myself. Then i reached vagator beach. I was a part of audience there of the amazing beach party in the associated bar. I ordered a cocktail 'Blue Lagoon' & took a seat to rest & enjoy the drink on the beach. You can just feel inner peacefulness over everything.. 
I met a cute baby there.He was with his mom. I found him very happy to see me. He was full of charm & laughter. I could find the most beautiful smile on earth in that innocent little face. He was waving at me. Somehow that child filled my heart with his innocent beauty & smile...
Beauty of beaches during sunrise or sunset always attract me.I can just connect myself with the waves of the ocean.I can find me as strong, turbulent, tolerant & attractive as the ocean is.Nature has its everlasting power to fill the void inside the heart. You will never return with emptiness.Beaches at afternoon will just make you addicted to it. We dream in colours borrowed from the sea where sky is above, sea below & peace lives within...
I don't know where paradise is actually situated..But to escape from daily lives & sit quietly on the beach, having soft music in background - that's my idea of paradise.The waves of the sea helps to get back to this 'me'. To go out with the setting sun on an empty beach is to truly embrace your solitude.
Evenings are also beautiful there. Actually in reality, there is no limit of beauty. It lies in viewer's eyes. That undefined, limitless beauty of ocean stops traveller again & again to just swallow the never ending beauty of its own. How gorgeous it looked in that evening,just like a fairy tale.
I was so overwhelmed that I just didn't want to leave that place. But I remembered that I should visit church as it was 25th Dec. As a by heart follower of Jesus, I always use to visit church on this sacred day. There was St. Michael's church nearby.I went there, prayed & saw some teenagers gathering & rehearsing their song for an upcoming program.The church was looking so nice.All the houses were also well decorated at that time as christmas is the biggest festival there to celebrate....
This trip costs around 28k INR.. Due to peak season,it was quite costly at this time..
Places to visit in North goa : Miramar beach,Anjuna beach, Vagator beach, Anjuna flea market, St. Michael's church, Aguda fort,Chapora fort, Doodhsagar waterfall, Spice Plantation farm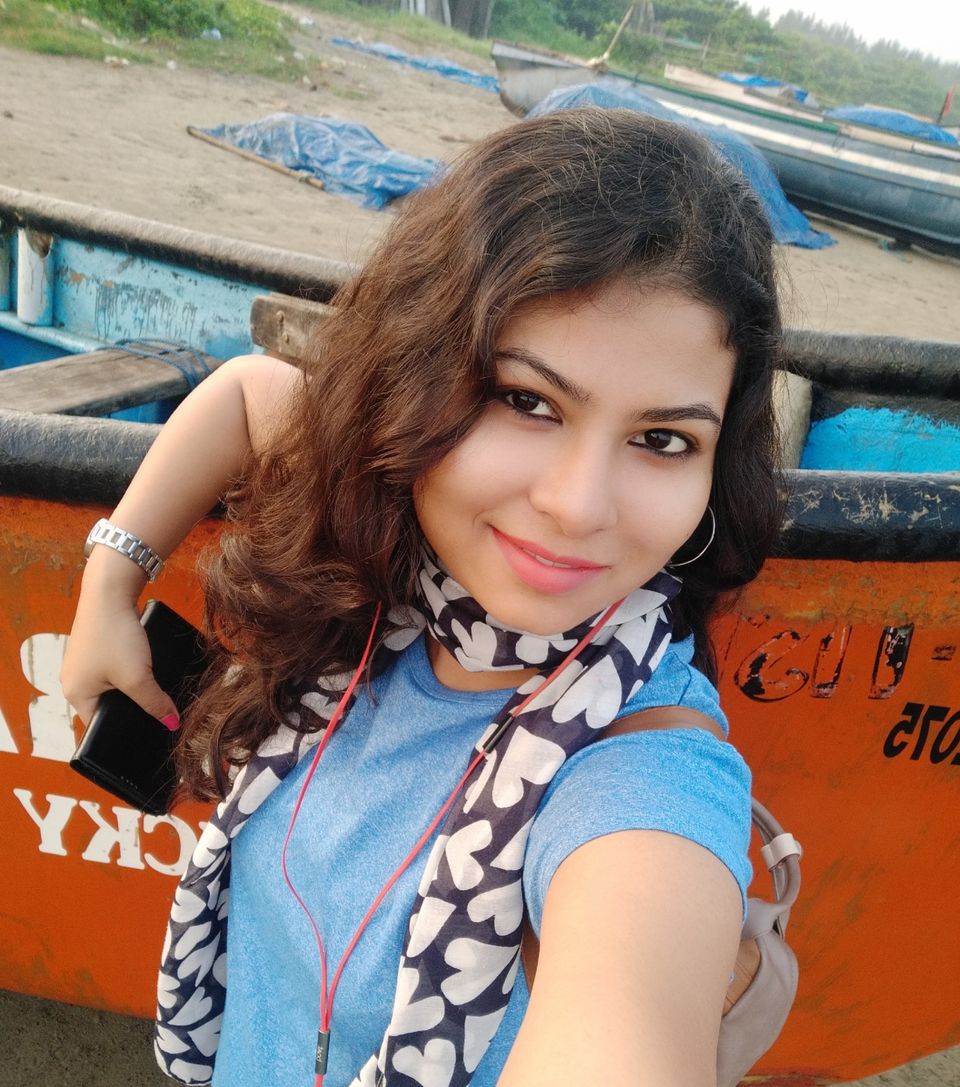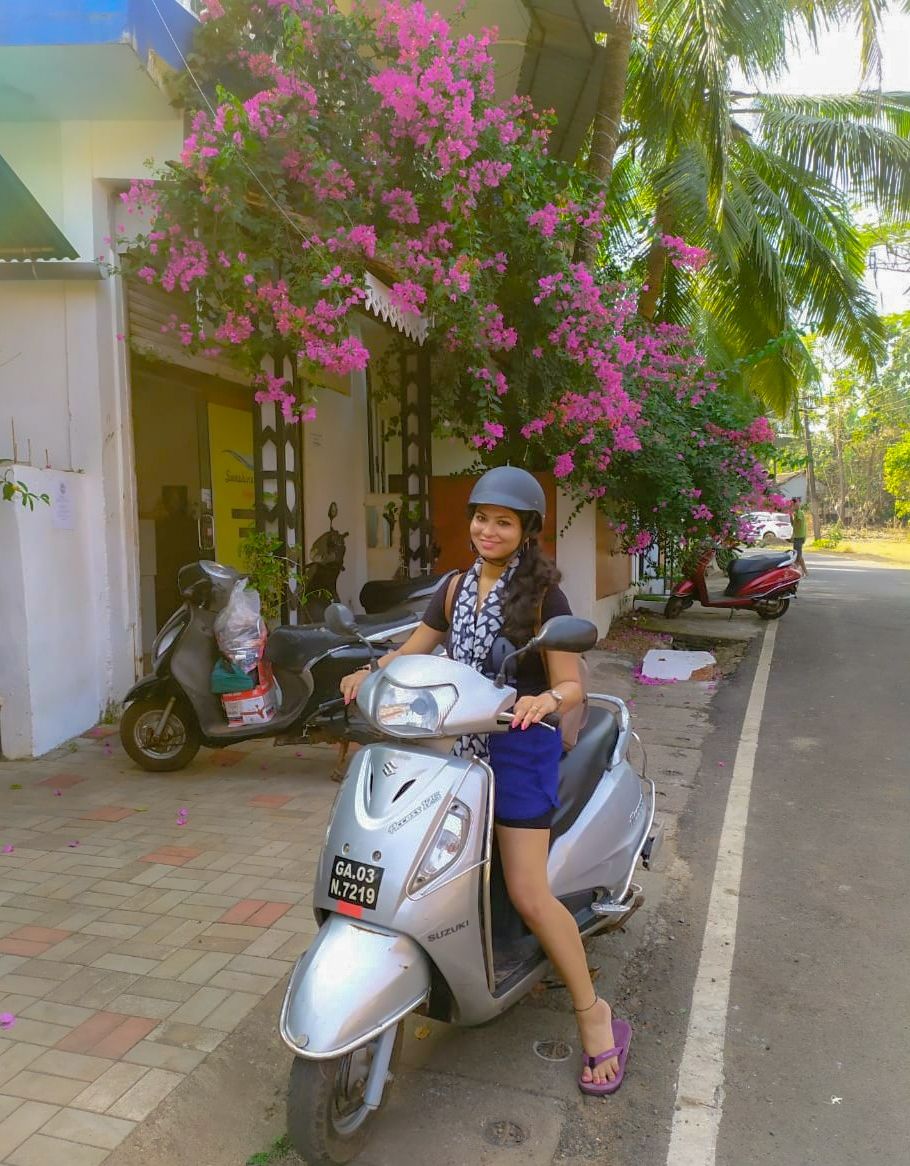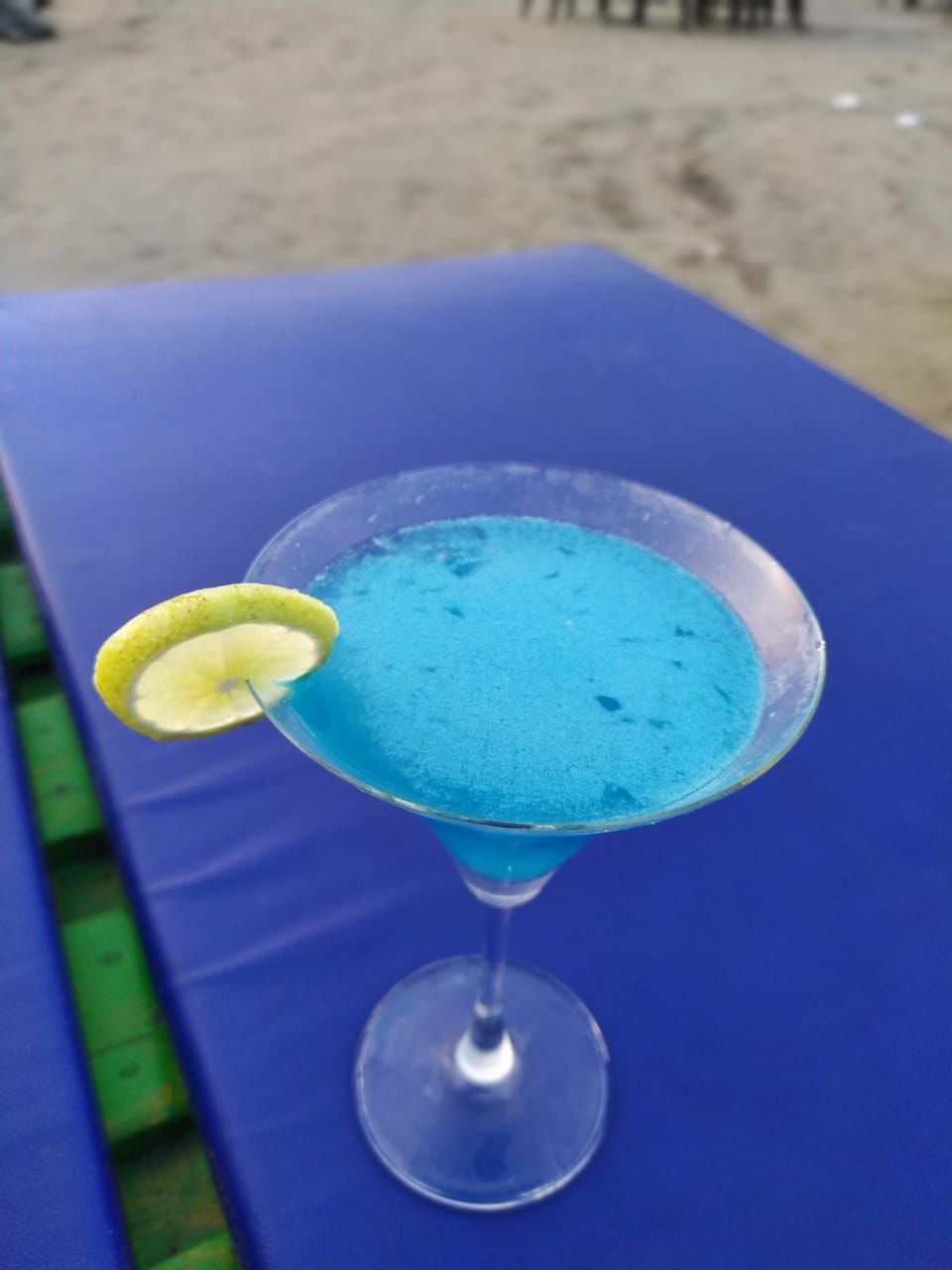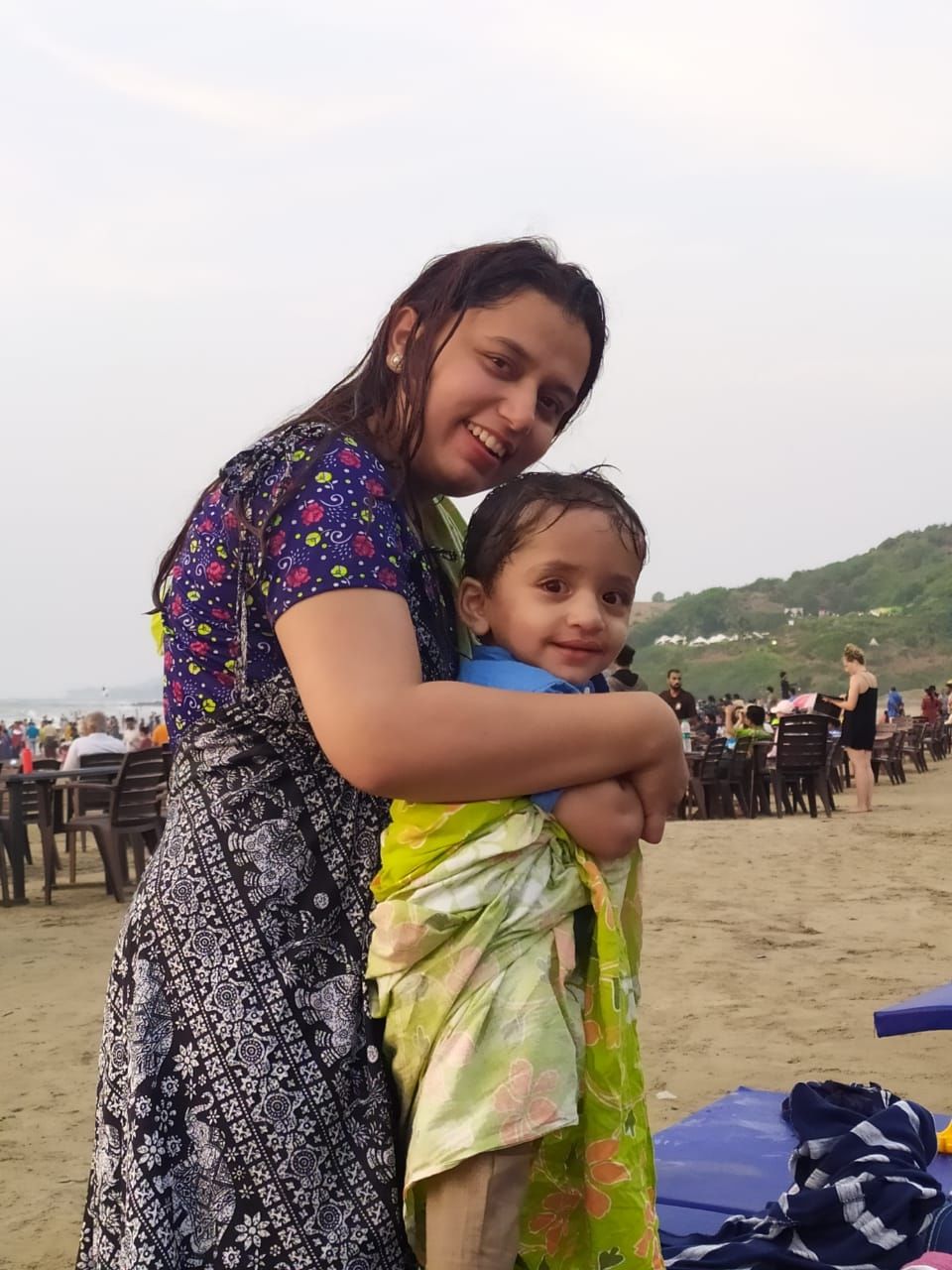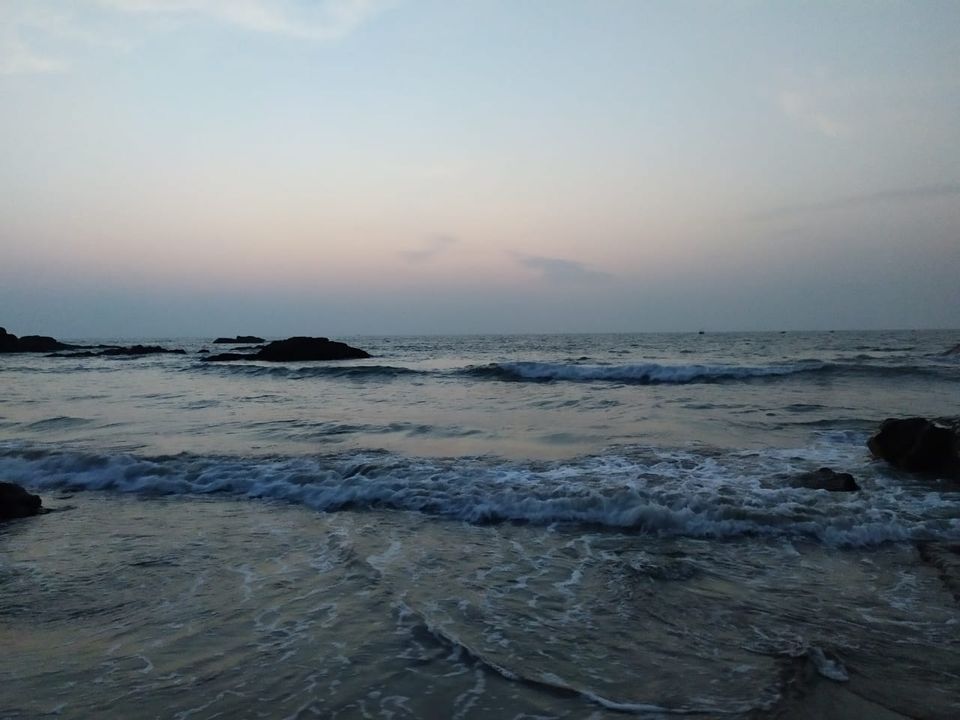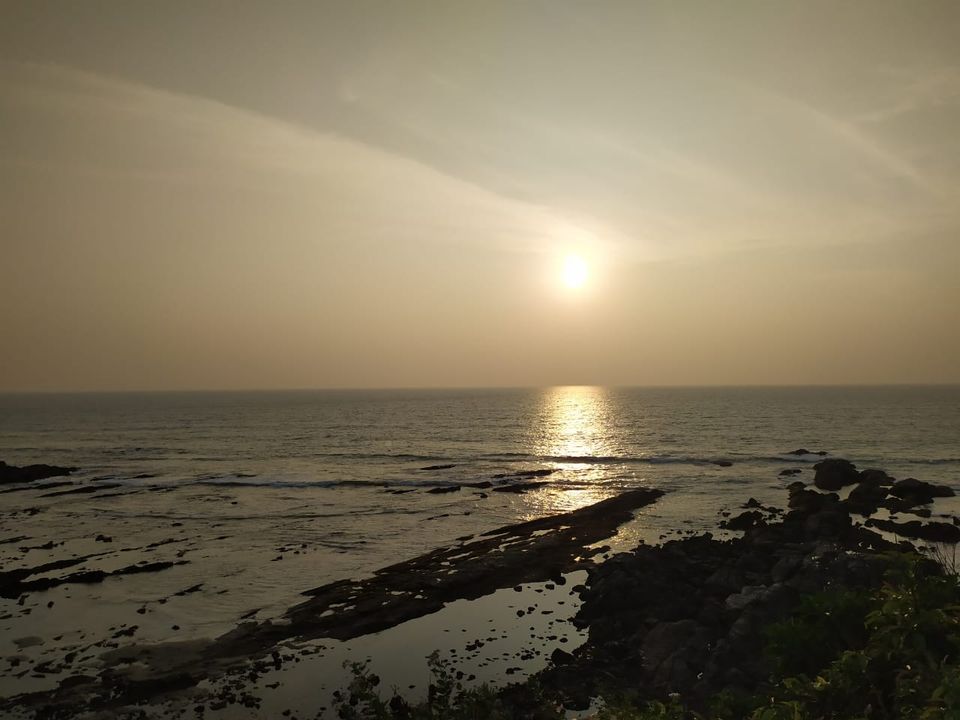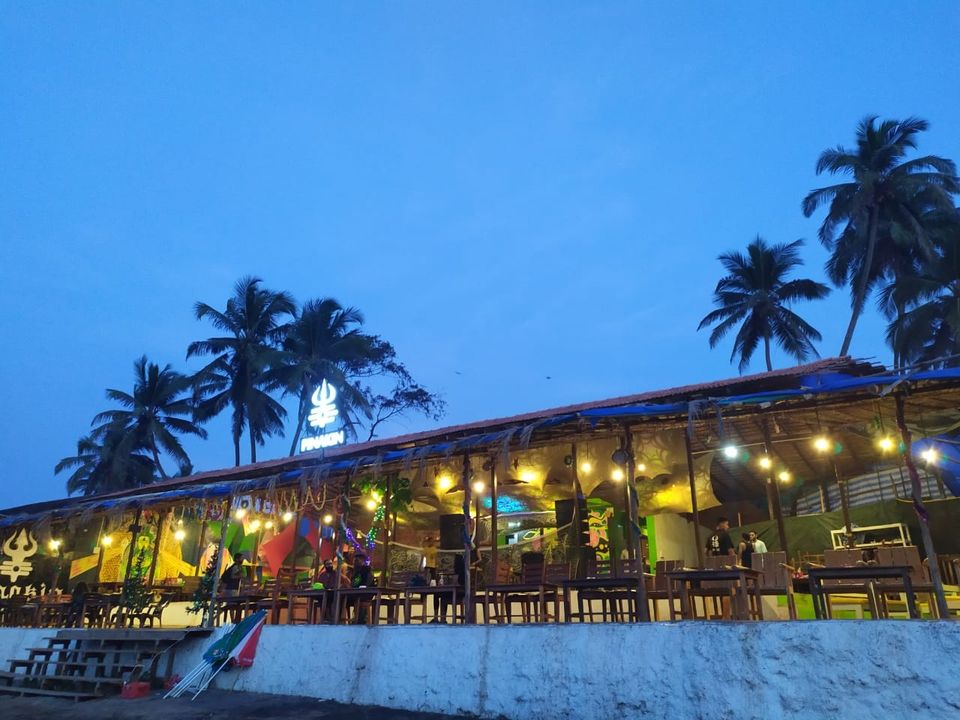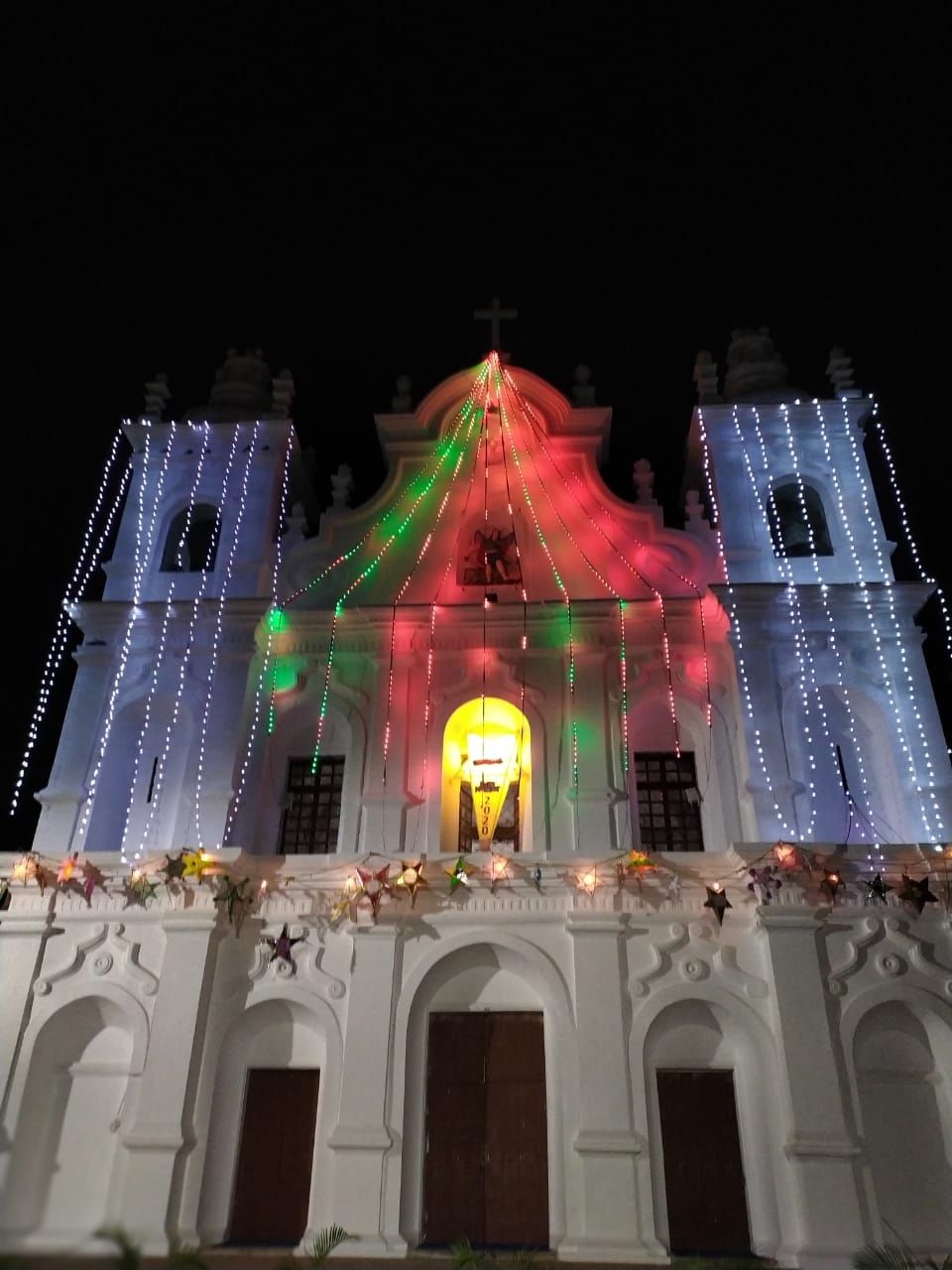 On the very next day I had planned for a trip to Doodhsagar falls. GTDC bus picked me up from calangute residency.There was another family who got into the bus from Miramar residency. It was a long journey to reach the waterfall. We had a hault in between for breakfast. Then bus driver took us & reached kulem. From there we had to get into jeep to reach to the fall. The waterfall was really amazing.I could hear the water dashing,splashing & dancing at the small space through which it was forced to pass. Believe me, you will just feel enriched & enlightened in front of the majestic beauty...
I find myself like a waterfall. If you wanna catch me, keep swimming in the flow...
I know water is the most perfect traveller because when it travels, it becomes the path itself. It just can't be silent, just like wisdom.
You should always believe in yourself.Your self confidence will make you strong enough to make your own decisions. Nature will help you out to fill the emptiness within you to heal your mind & soul boosting yourself up at the right time...
I enjoyed a lot but still I met an accident there.Suddenly I slipped over the stone & fell into the water. Although I had life jacket but the current was too much & the stones were too slippery that I just couldn't manage myself to stand up. Fortunately ,there were some people who immediately saved me. But my mobile was not in working condition any more...😓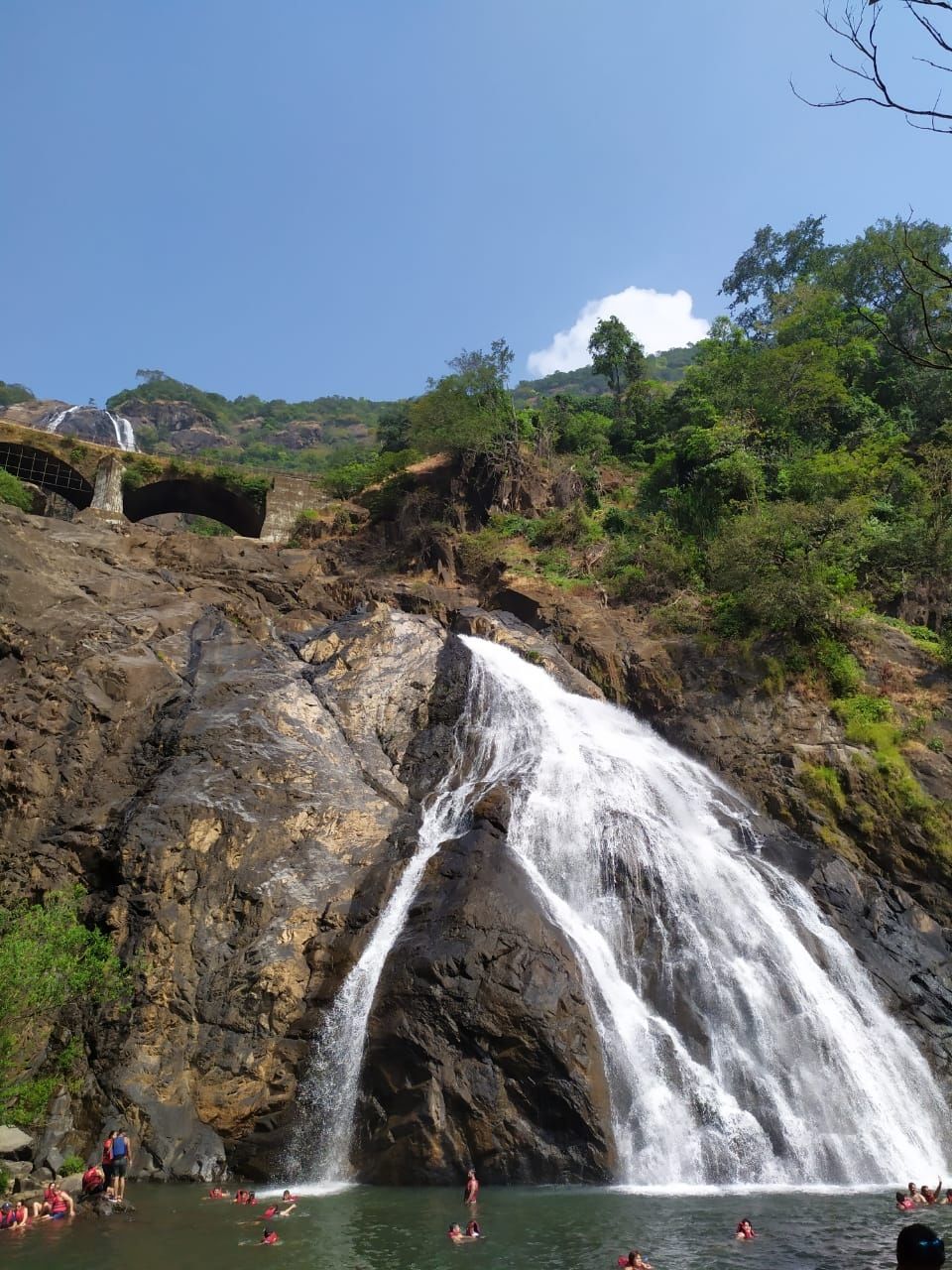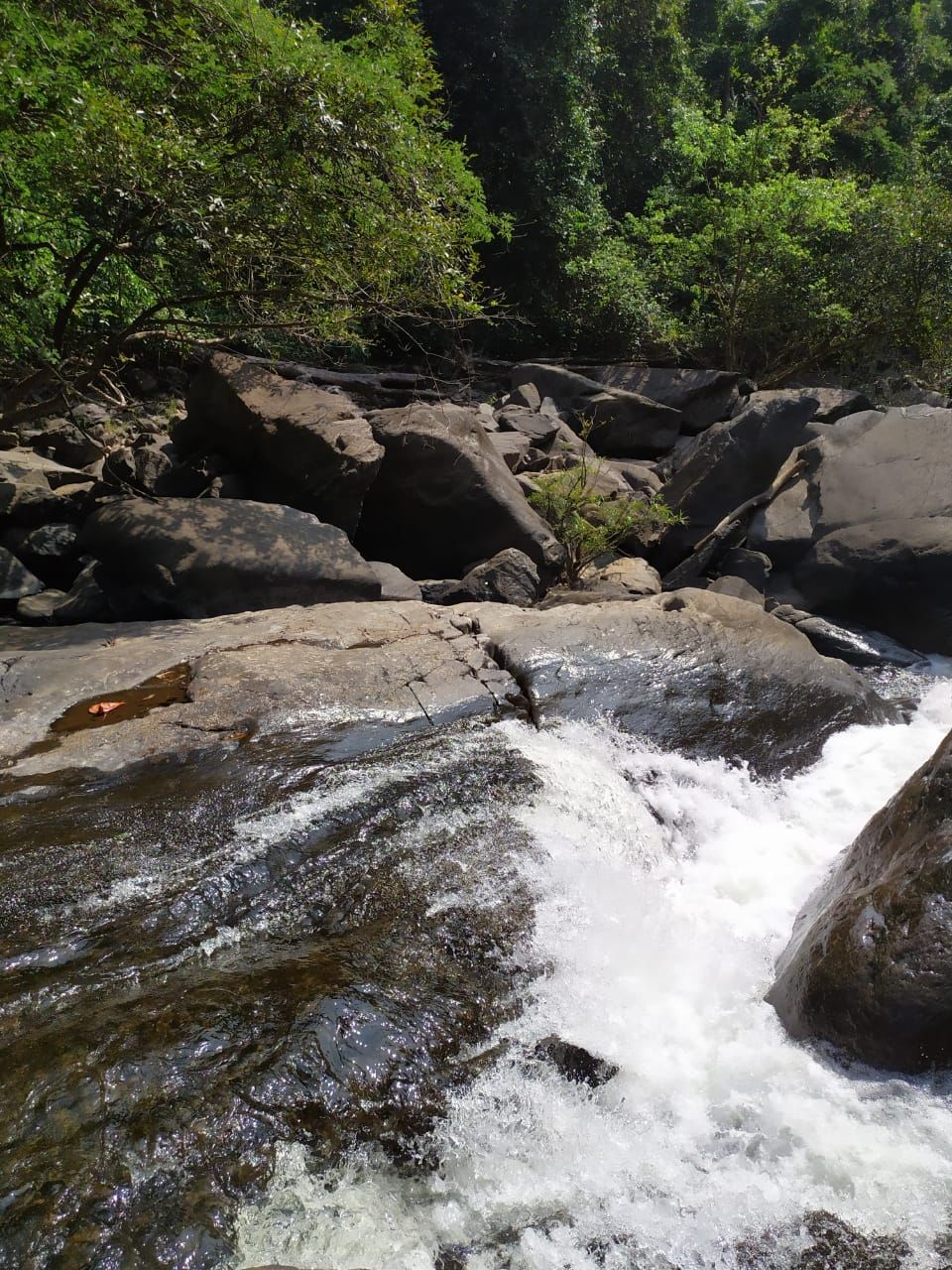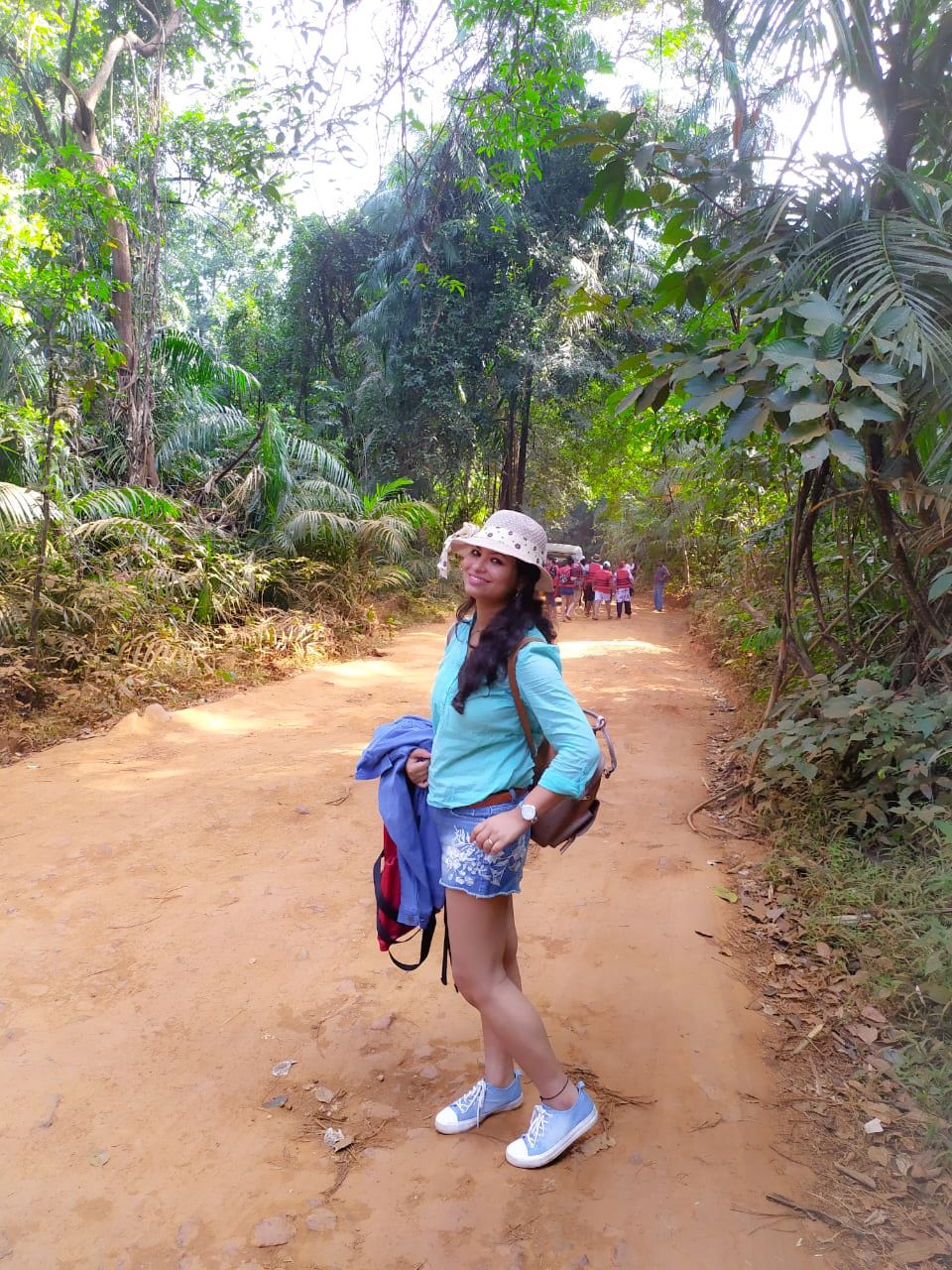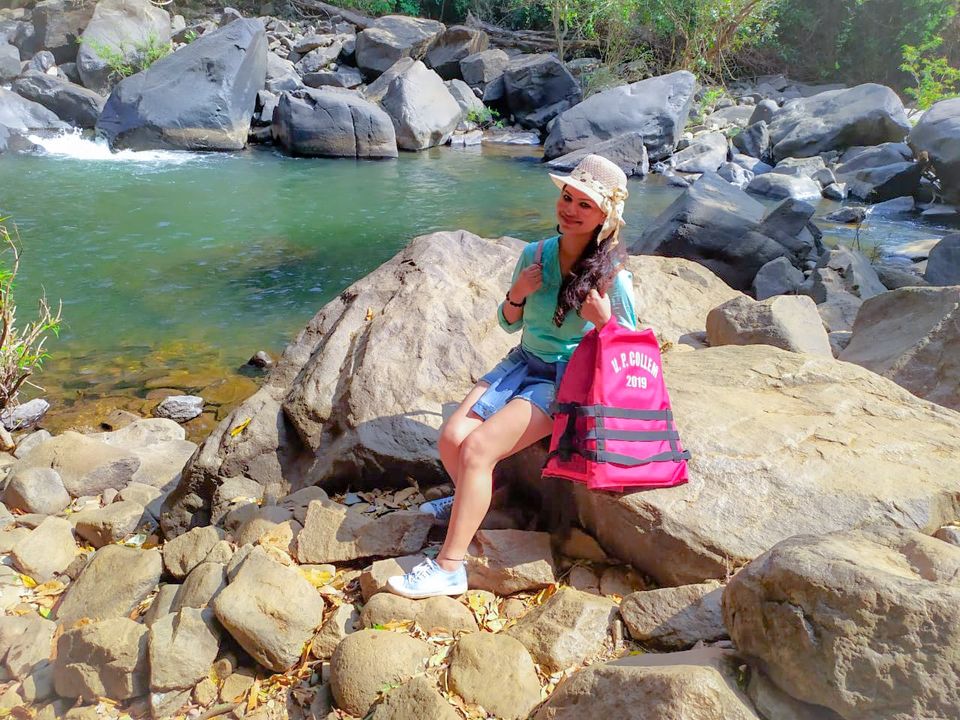 Next day,at morning I visited St.Anthony's  in front of the hotel where I was staying.It was friday. There were so many people gathering at church to pray altogether. Priest wished me 'Happy Fest'. It was a pleasant morning. Little children were distributing coconut made sweets, cheese sandwich & tea for breakfast. The song which they were singing was too sweet & full of rhythm that it would just soothe your all pains of life but the language was still unknown to me.
There I had the booking of resort in Nagesh Garden on top of Monte hill near Madgaon, south goa.It was really awesome. I never thought that I could get to stay on top of hill in goa too as people know goa only for popular beaches. But goa is also beyond beaches.The ambience was too peaceful & lively. It stole my heart. The caretaker was too helpful. I never had to face any difficulty while travelling or staying alone. At afternoon, I rent a scooter and visited nearby colva beach, sernabatim beach & benaulim beach. 
At the beach, life is different. Time doesn't move hour to hour but mood to moment. We live by the currents, plan by the tides and follow the sun. " – Sandy Gingras
I believe that life will take us down many paths but beach is the best escape anyone can have..Ocean always stirs my heart,inspires the imagination & brings eternal joy to my soul. I too believe in the ocean curing all my bad moods & wiping away all worries...
Every time I stand before a beautiful beach, its waves seem to whisper to me : what do you want in life? Eternal peace or materialistic world.. I know the answer. The waves of ocean want to touch the sky as she is in deeply love with the never endlessness of sky...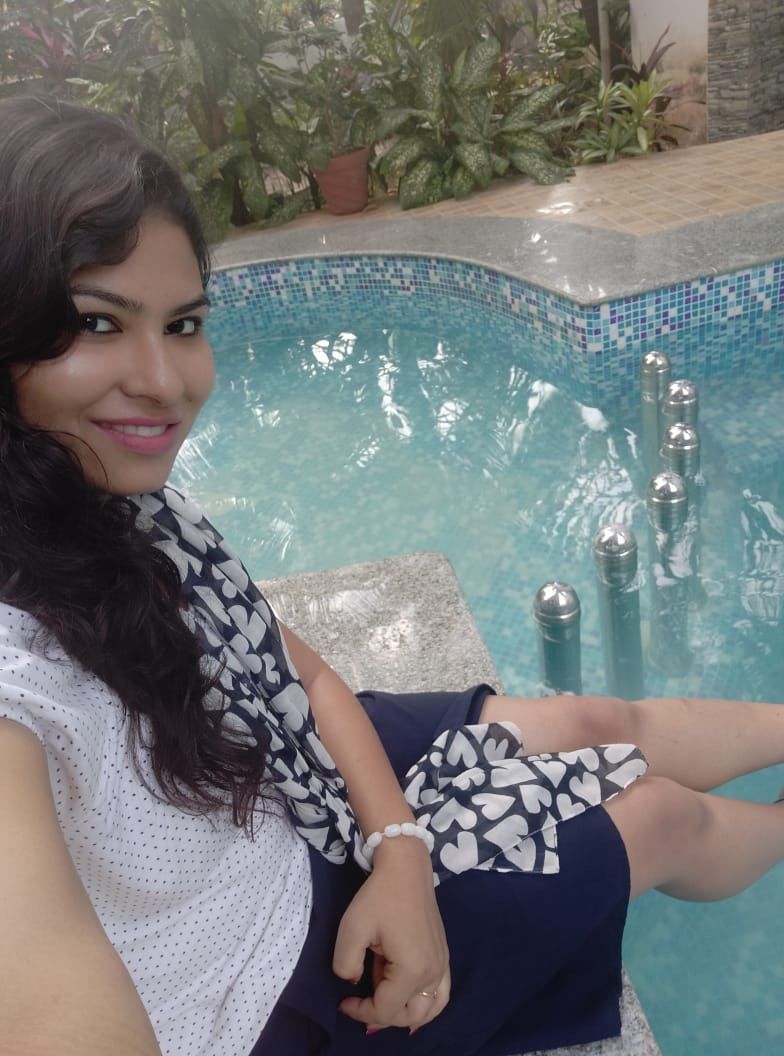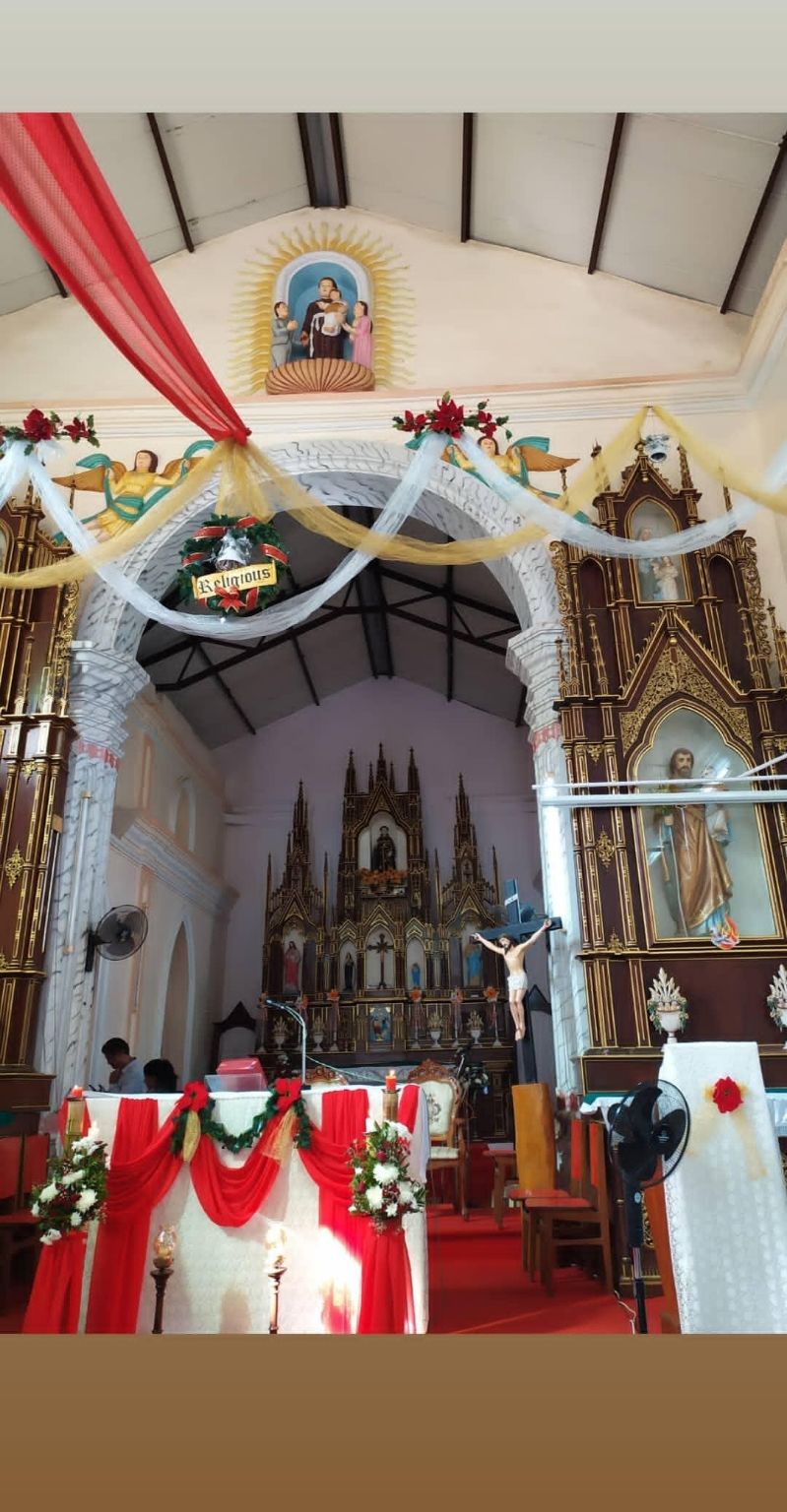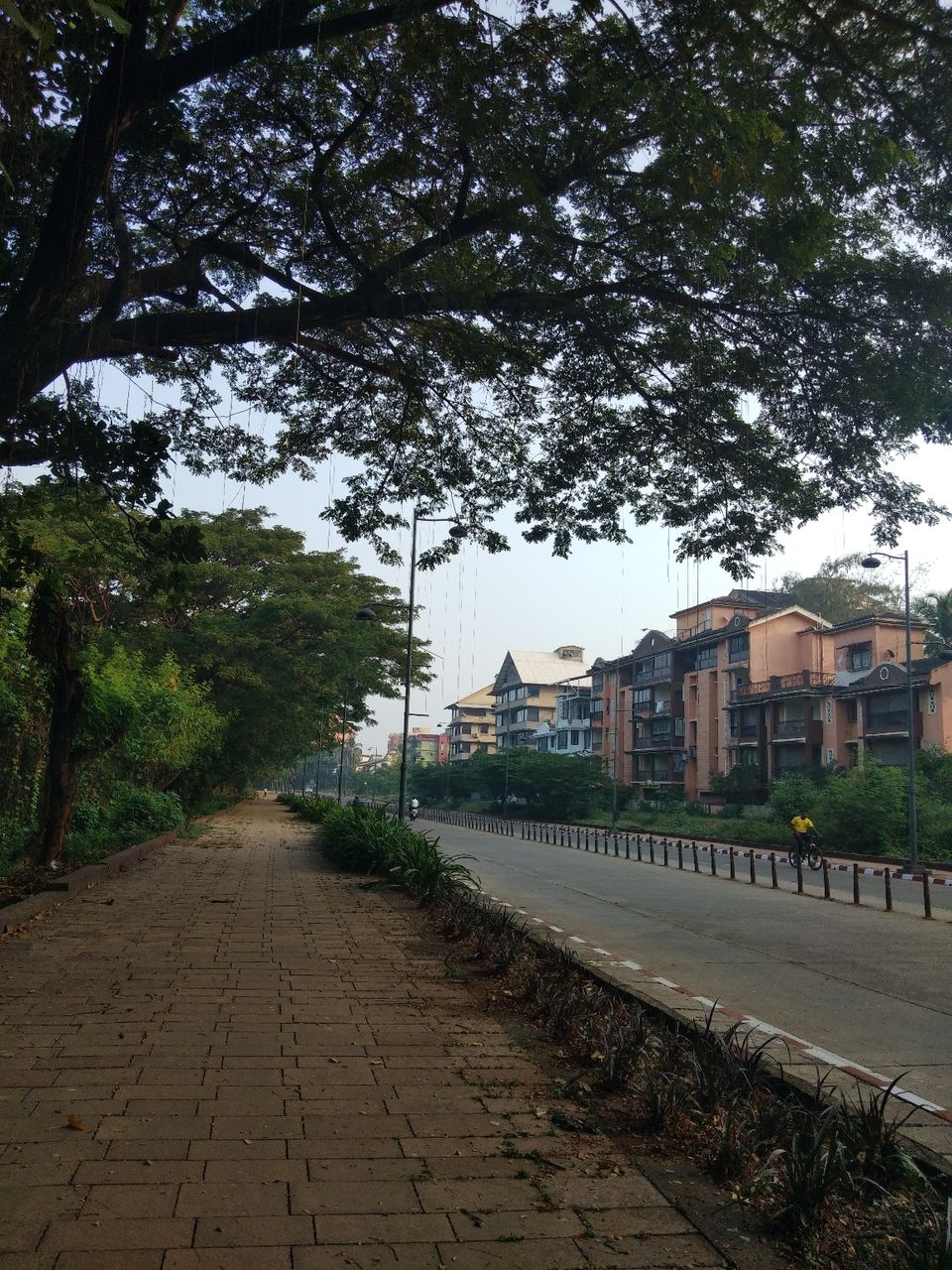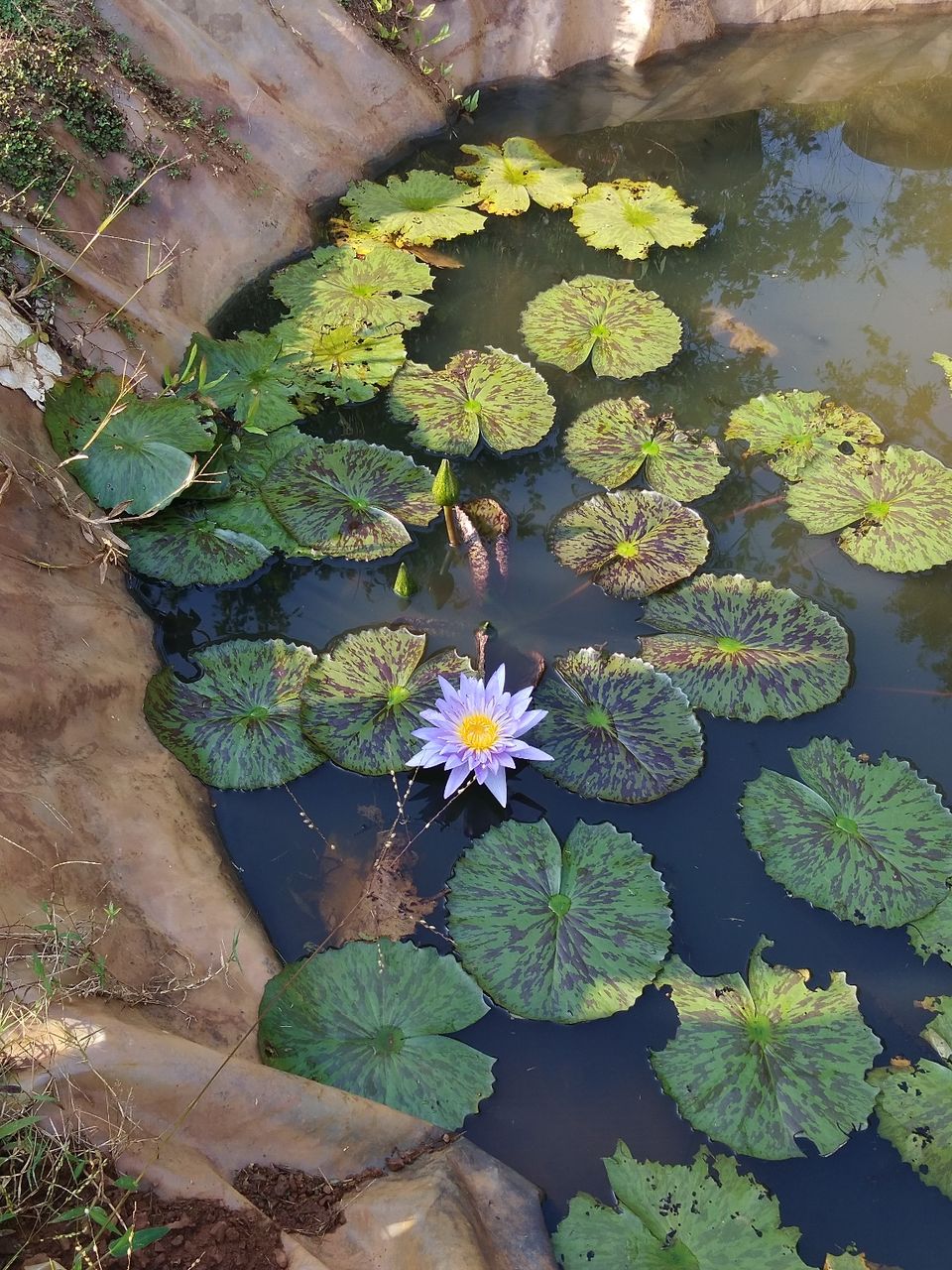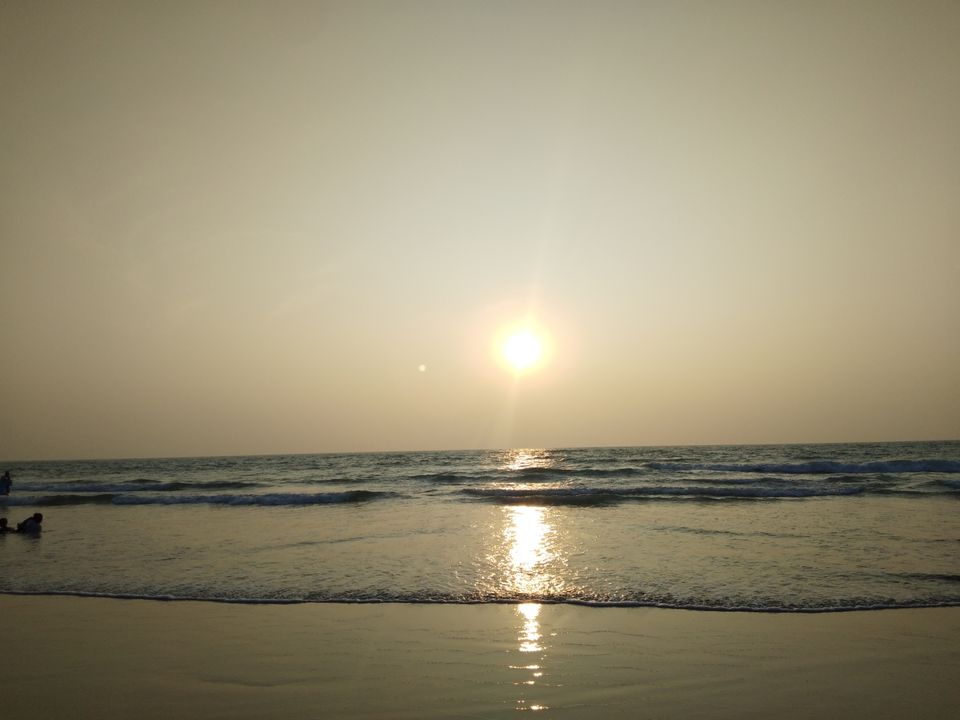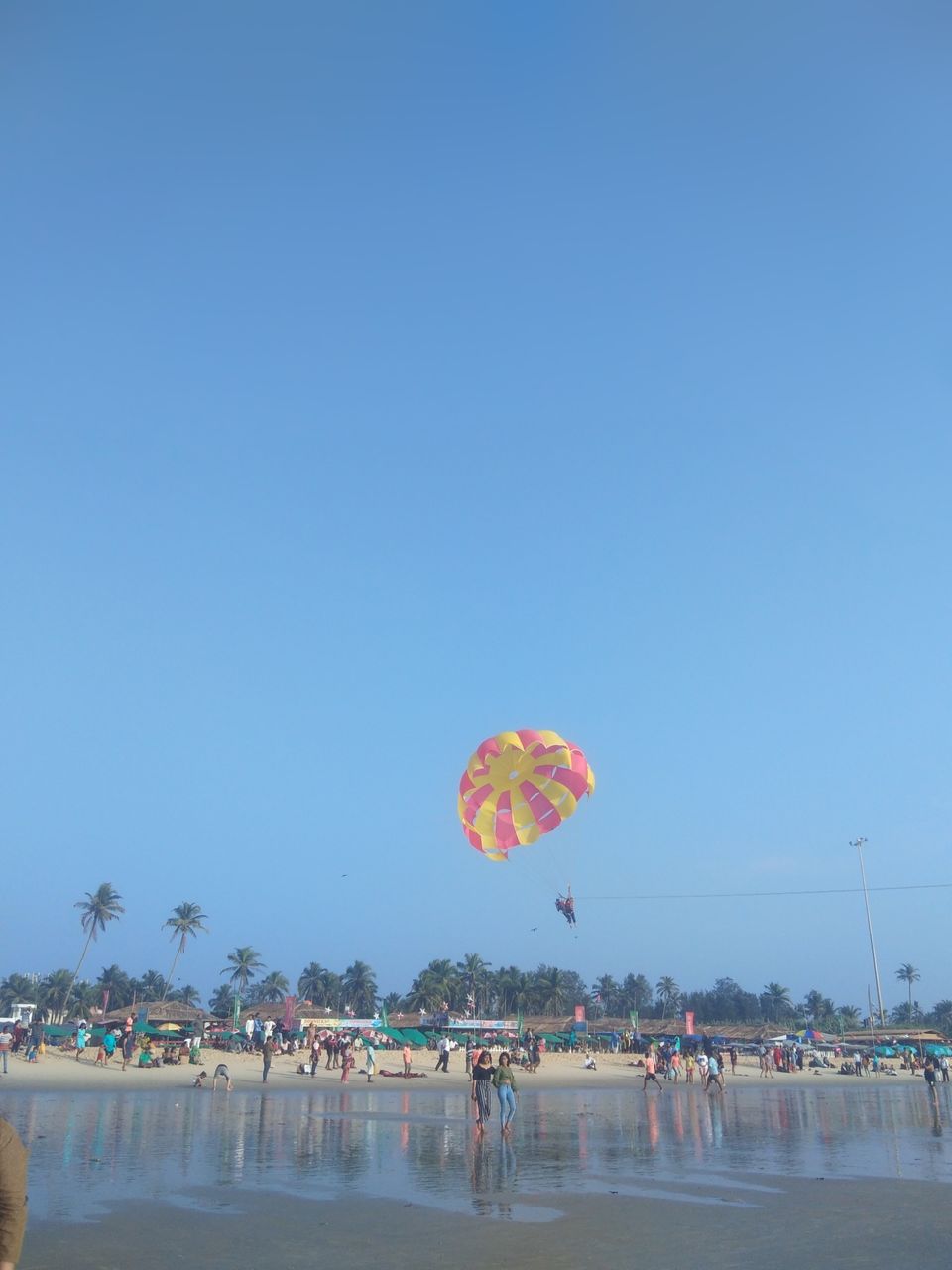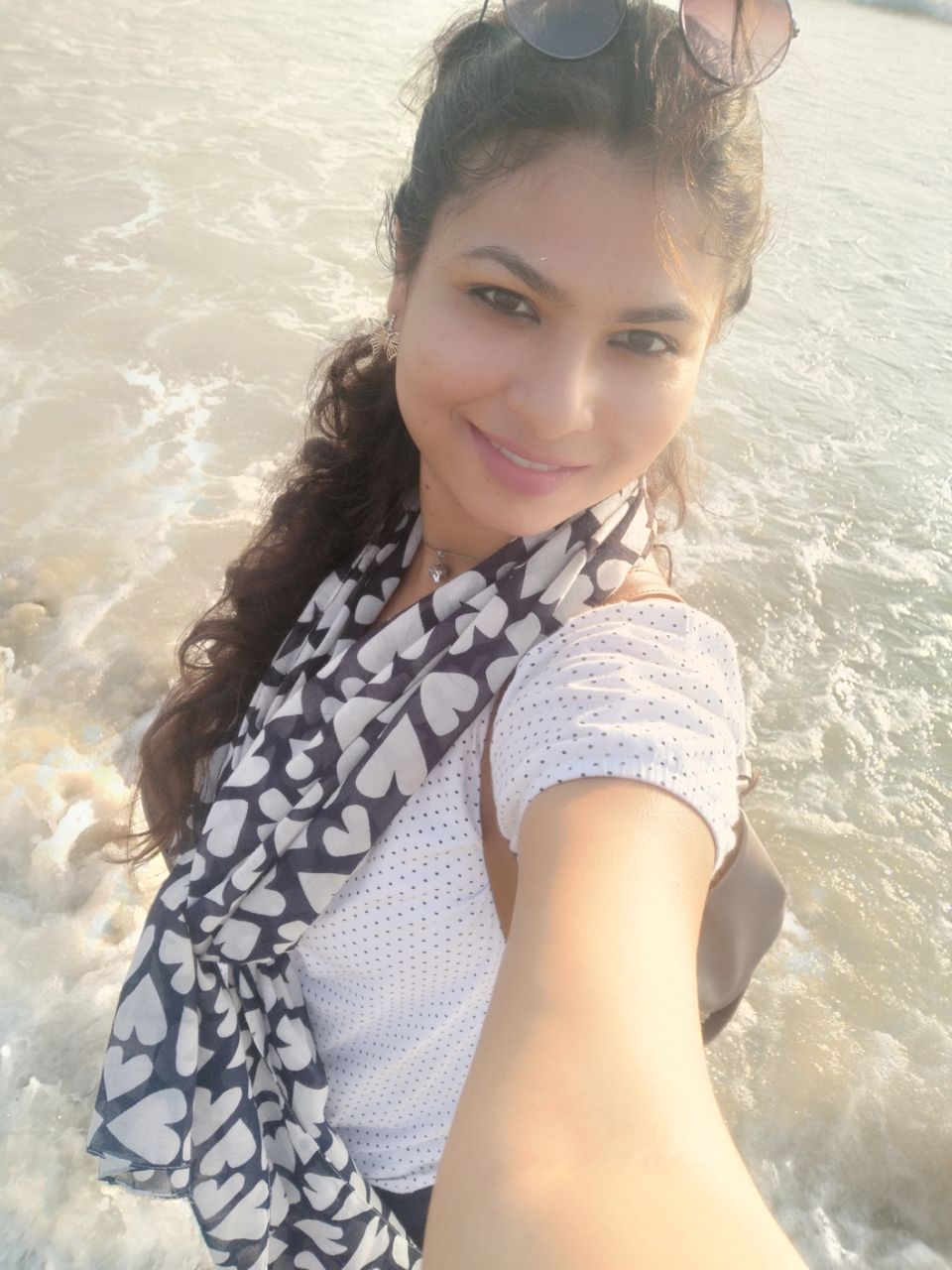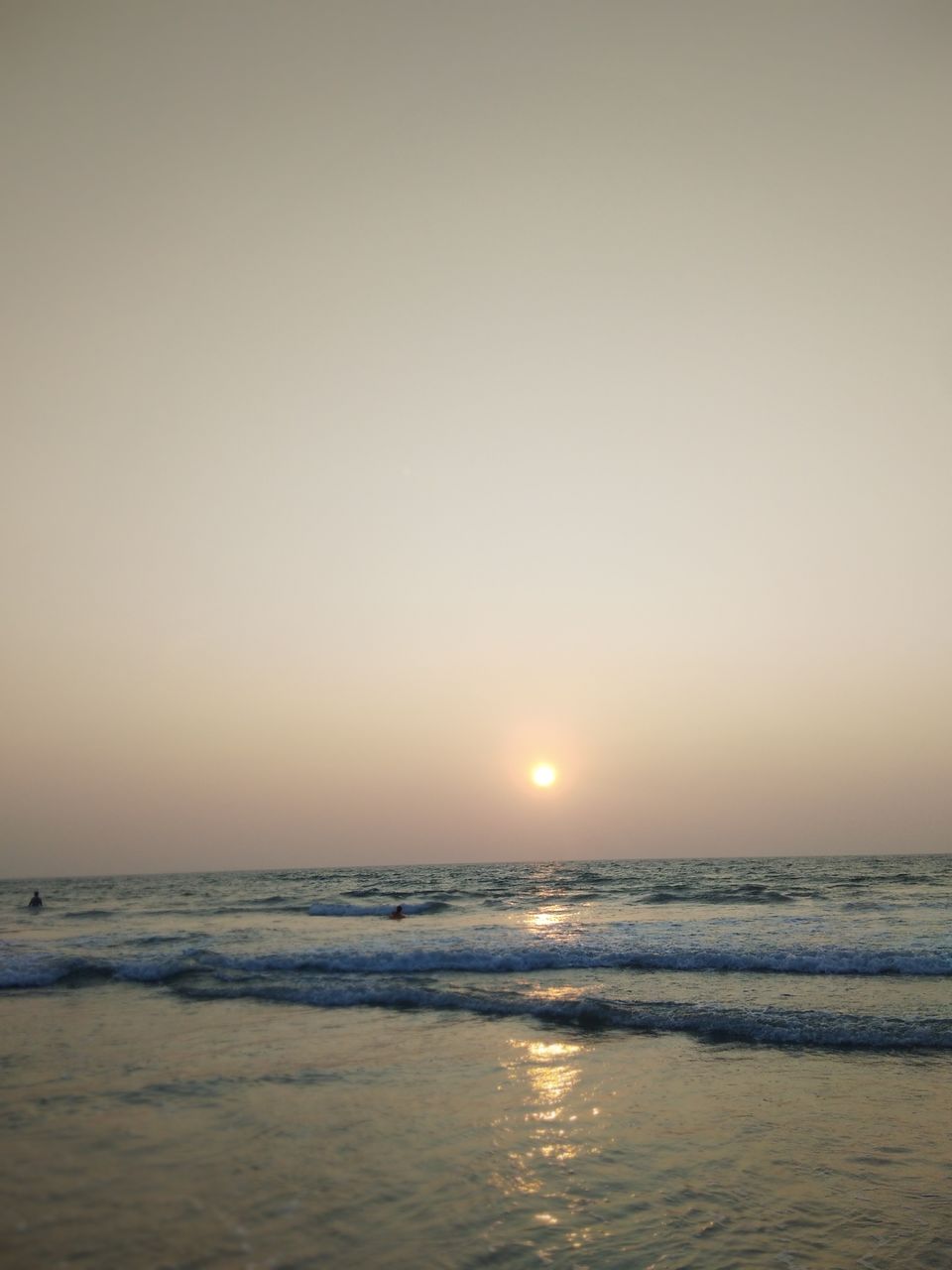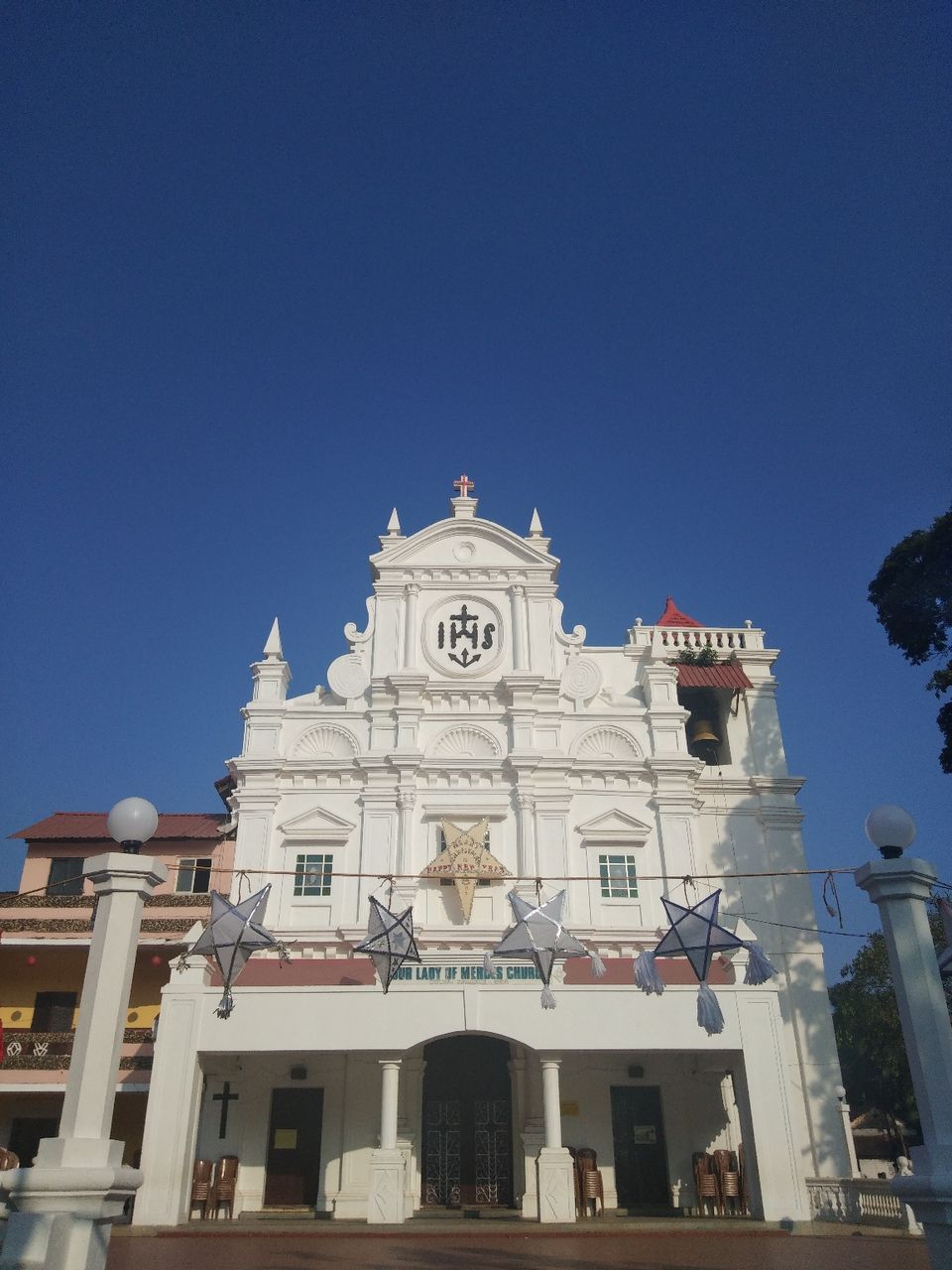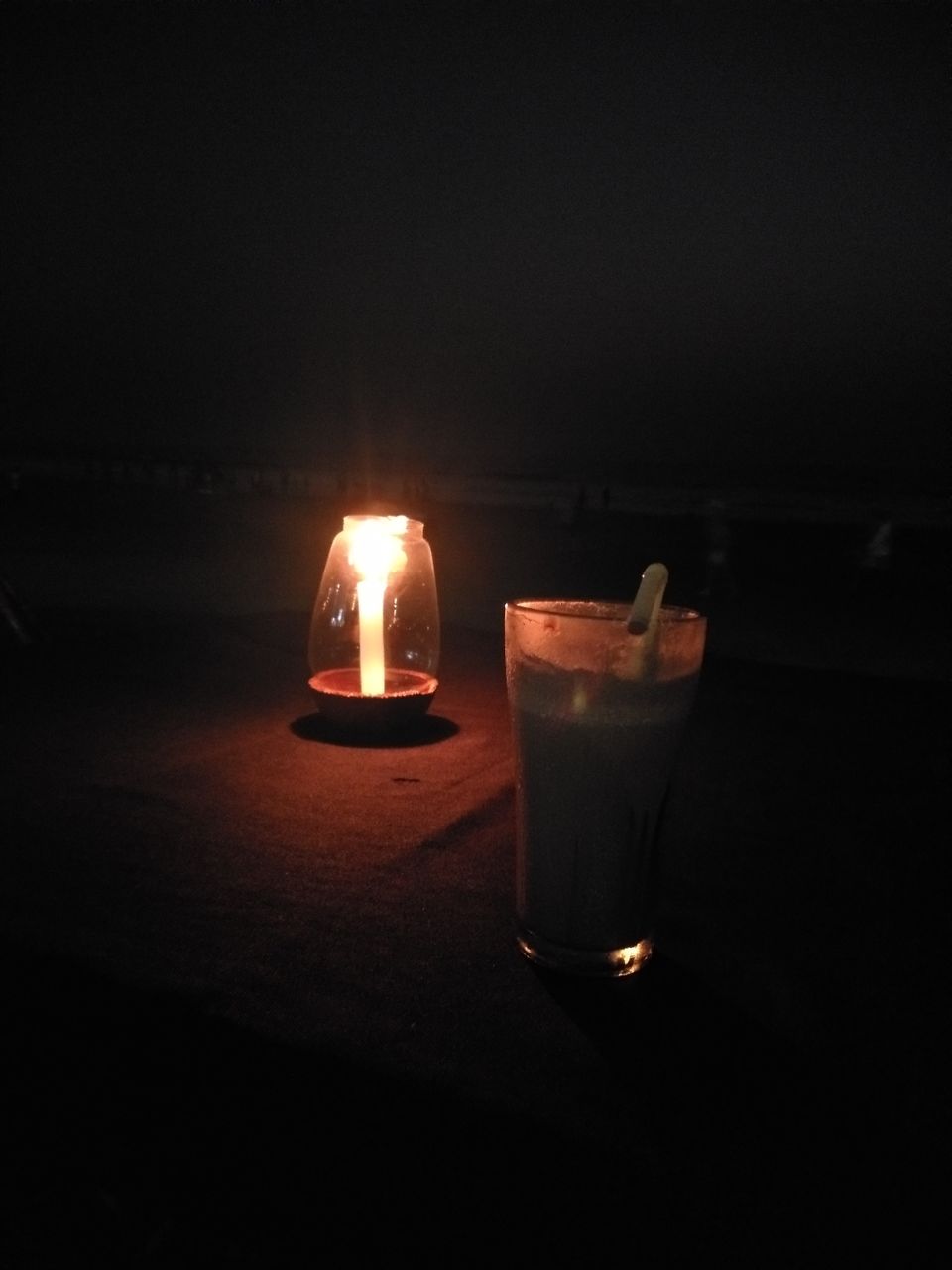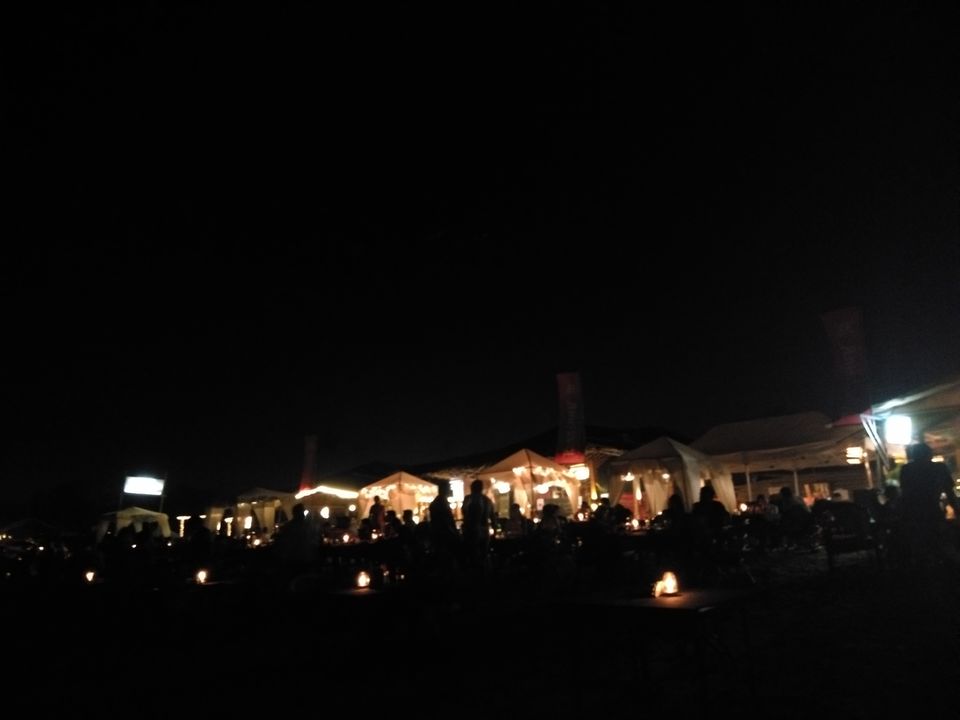 Next day I went for south goa heritage walk.GTDC bus with a guide took us to museums, churches & temples. I could learn to know the cultures, life styles of people during portuguese period. How they earned their livlihood, how they spent lives, what were their liking & disliking, their own cultures & songs - all became so familiar to us after the nice explanations of guide. Here I'm sharing some of the pictures which I could able to capture during the city tour.
Places to visit in South Goa : Colva beach, Benaulim beach, Sernabatim beach, calangute beach, Candolim beach, Old goa church, Ancestral big foot (Lotulim), Santadurga temple, Mangeshi temple..
The everlasting beauty of colva beach made me remember this verse somehow..👇
Come to the beach, Where the sea is blue, And little white waves come running at you....
A wave comes splashing, Over your toes. You just stand still, and away it goes...
I could find a story of two souls who are connected over times, over distances, over all obstacles..They are just connected forever...
We'll build a castle down by the sea, and look for shells if you'll come with me.....
I was in full comfort & peace in that ambience of the hill during my stay. You should always climb the mountains and get their good tidings. Nature's peace flows into you as the sunshine flows into trees. The winds
blow their own freshness into you, while cares just drop off like autumn leaves.
Nature is beautiful and you are in her bosom. That voice of comfort which speaks in the breezes of the morning, may visit your mind, and the delightful influences which the green leaves, the blue sky, the moonbeams and clouds of the evening diffuse over the universe, may in their powers of soul-healing, visit your day visions, is all the desire and hope for a new life ahead......
I could walk for miles & miles to discover myself, writing verse & search endlessly for someone wonderful who would just step out of darkness & make me complete filling all void inside me.But it never crossed my mind that the person could be myself.....
Some Do's & Dont's :
1. Try to rent scooter for visiting nearby places as cabs are too costly for a single person.. Goamiles provide cab  & its quite cheaper.
2.Don't pollute goa as it is clean state & pollution free.
3.Goa is safest for women. As per my experience, I had been in a very comfortable days throughout. I didn't have to face any difficulty.
4.Try to list out some important & popular places to visit while planning for solo trip.
5.Keep some cashes handy as you can't always use your debit/credit card & can't find ATM nearby always.
6.You can book your day trip with GTDC at a very reasonable price. The bus is comfortable & guide takes you to popular places..This is worthy..
Travelling solo means getting to know the real you..I came here with a shadowed heart & in search of myself. Here I could meet my inner soul to complete me as an independent, fearless, confident & self sufficient explorer.. This journey will be ever memorable through out my entire life as I've come to learn about my own capabilities, my strength & most importantly the inner me...
So always travel far enough to meet yourself.Believe me, its the most liberating, life changing experience of your life.So be fearless & adventurous. Try it at least once. Your life will get to change.......