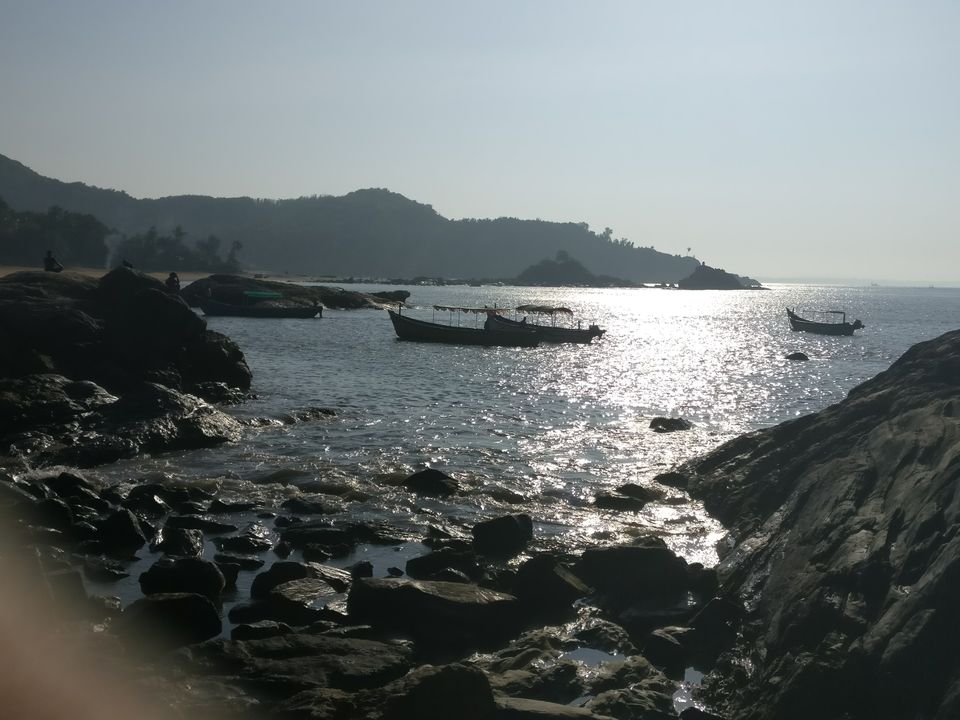 The name of this place is enough to create excitement for peace lovers and so do I.
My reason to travel: Relaxation
To do list: Nothing.
We read about Gokarna to know about beaches and the guesthouses that rent us the beach view.
I happen to reach Gokarna by road after sleepless 14 hours of journey early morning. As expected guest house was shut and I took rest under the beach shack placing myself on rucksack.
The sun was beautifully rising accompanied by the lone sea waves which were so clearly audible.
I spent couple of days at Namaste Guesthouse trying various dishes like Red snapper fish, squids soup, and many other dishes especially the Nutella pan cake. I always made sure that my love for food gets stronger by every travel I take up.
Rejuvenated myself by Kerala Ayurvedic spa treatment, local shopping, talking to local people, visiting other restaurants to try out their best dishes, reading books, and most importantly sitting at beaches doing nothing.
After few days I headed for Zostel where I met few friends. That place had become everything for me. Made few cool solo travel friends. Landing there was like signing a package deal to visit Murudeshwar, Mirjan Fort and Yana hills on bike, night beach treks only to see phytoplanktons to our surprise, moonsets, beach walks, star gazing, chilling nights, random conversations.
The only planning for this trip I did was booking of to and fro tickets but this place created magic which lead me to amend and extend further my travel ticket.
Travel came to end, intentions didn't. Life back at my routine world was calling me to head back to Mumbai. Apart from leaving behind fellow solo travel friends, awesome stay and star studded night skies I was also taking along with me the travel gift from one of my great travel friend, more ideas for future travels, new friendships with whom I am still in touch, clarity in mind, restructured soul, joy, and yes lots and lots of pics.
Travel finally came to an end and I hope like it's said an end is a start for new beginning... Hope soon I ll get to land in another awesome place.
Final world it's an enchanted island of joy and peace.