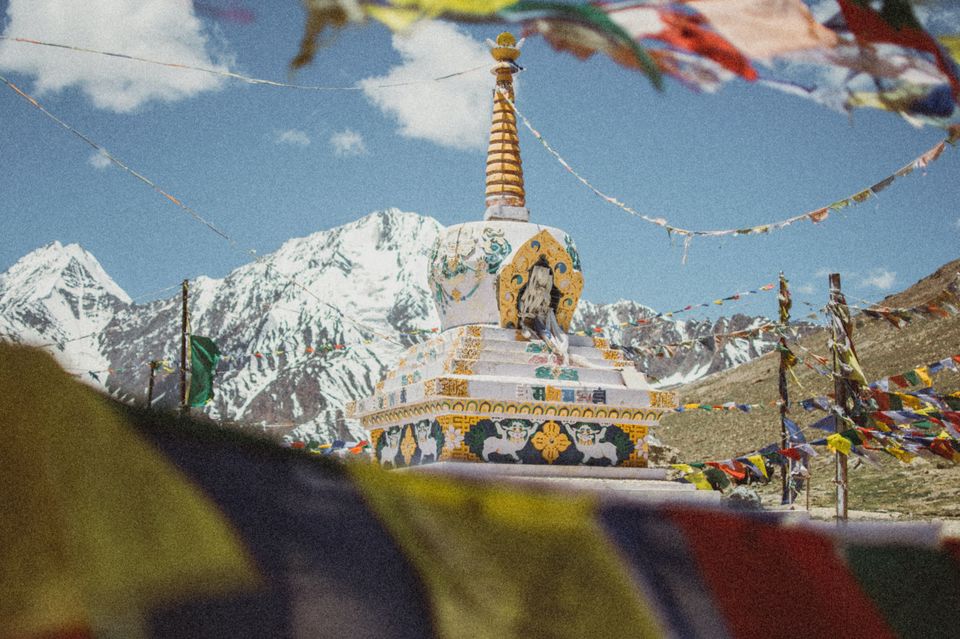 Situated in the picturesque paradise of Himachal Pradesh, Spiti Valley will definitely leave you smitten with its beautiful view of the magnificient Himalayan Ranges, sparkling rivers, and marvellous monasteries, Spiti promises countless sights to relish forever.
Spiti has a distinct culture which is an exquisite blend of Tibetian and Indian traditions. With a multitude of serene monasteries and countless vibrant prayer flags stirring in the air, the splendid beauty of Spiti attracts people from all across the world.
Far away from the city's hustle there's no place that can quench every nature lover's thirst.
Places to visit
CHANDRATAAL
The beautiful destination of Chandrataal is located amongst snow capped slopes and clouds above. The view of the Majestic blue lake with the play of clouds reflecting on its surface is definitely something you should bless your eyes with.
KIBBER-WORLD'S HIGHEST MOTORABLE VILLAGE
The best part about Spiti is its quaint little villages, inhabited by very less population. Situated at a staggering altitude of 14,200 ft above the sea level, Kibber is the highest motorable village in the world! Kibber offers a number of destinations ideal for short treks. If you're planning a trip to the stunning Spiti Valley, Kibber must be on your itinerary.
KEY MONASTERY
This 1000 year old monastery displays excellent architecture of 11th century. The scenic view forming the backdrop for the Key Monastery is the reason for being the tourist magnet. The Monastery has a beautiful collection of Manuscripts, paintings, murals, wind instruments and weapons.
CHICHAM BRIDGE- ASIA'S HIGHEST BRIDGE
Standing at a height of 13,596ft above the sea level, Chicham bridge is Asia's highest bridge. This bridge connects Kibber to Chicham. Situated about a 1000 metre gorge, walking on this bridge is an experience in itself.
TABO MONASTERY
Often called as "Ajanta of Himalayas",Tabo Monastery is a world heritage site by UNESCO. This unadulterated beauty has preserved the glorious tradition of Buddhism over centuries. Make sure you do not miss out to visit this beautiful monastery as you head out on your journey to the Spiti valley.