Bada Bhangal, the most remote village of Himachal is facing an extreme crisis and is on the verge of a famine. The village located in Baijnath Block, in the difficult terrain of District Kangra is situated on the banks of Ravi river and has been completely cut-off from the rest of the country.
Check out this BitGiving link and support the campaign to Save Bada Bhangal
How Inaccessible Is It?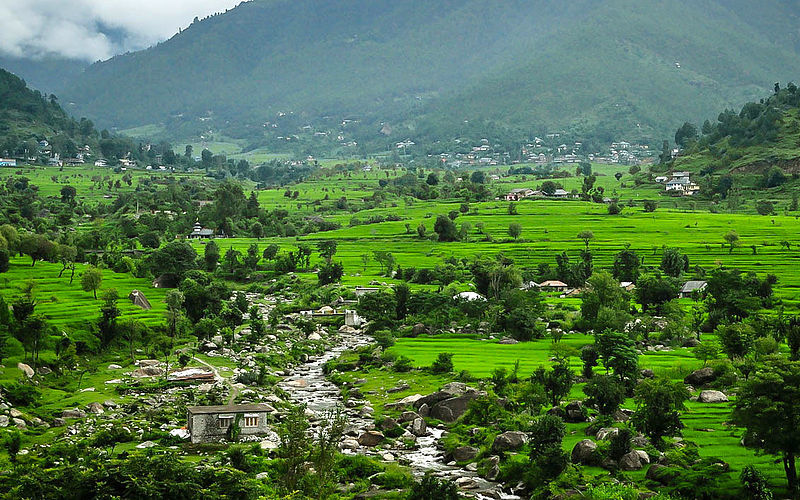 This remote Valley can only be reached via high mountain passes or over a dangerous cliff approach along the gorge of Ravi River. Baga Bhangal is surrounded by the Dhauladhar, Pangi, and Manimahesh Ranges. You have to traverse through the ranges to access this remote valley. However, these passes remain closed for about 8 months in the year. The cliff approach, although short is extremely dangerous and accessible only for 6 months depending on the weather.
The Crisis Is Only Increasing With Every Passing Day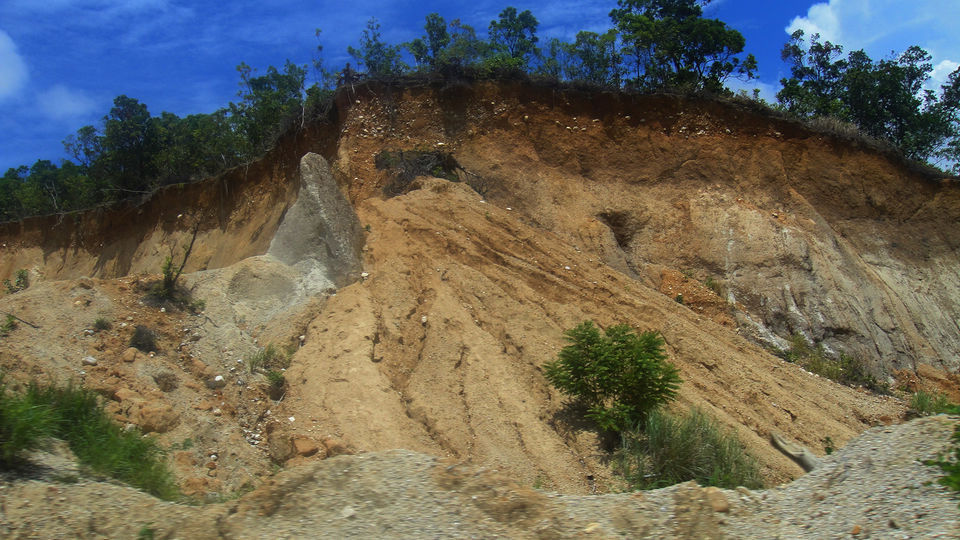 It has been reported that the lives of 400 shepherds, their cattle and sheep-dogs are in danger. The stored rations that they had are almost over and can only support them for less than a month. The shepherds aren't able to provide their cattle with salt, which is an essential nutrient required for their survival. This cattle is the village's main source of income and livelihood and so, this situation is affecting their current and future survival.
Usually, one needs to traverse 76 kilometres to reach Bada Bhangal, however, due to various landslides beyond Badagra, the village has been completely cut-off from major cities. Between Palachak and Panhartu, near Jhurdi, there's a 6km road that been totally washed off due to landslides. Moreover, the continuous rain and subsequent landslides since April have rendered it impossible for roads to be rebuilt. In fact, the situation is so bad it has not been possible to arrange for horses and mules to traverse in this area. The only form of communication with the rest of the country is through satellite phone.
If the authorities do not take heed of the situation, then there will be a widespread famine in Bada Bhangal soon.
What Is The Government Doing?
The one way that this issue can be resolved is if a road is built. However, SDM Baijnath Vikas Shukla said that the area in which the road has to be repaired comes under sanctuary land. It has been reported that DFO wildlife has been asked to submit an estimate so that sufficient funds for the same can be released.
The Travelling Community Talks
Rijul Shergill, a trekker who first brought out the word about the terrible condition of Bada Bhangal says "The only way out is, if we arrange a private helicopter which can drop essentials supplies to Bada Bhnagal as there is a helipad in the region. The other way out is by sending essential supplies over the Kaleheni Pass from Manali side as this pass can be crossed by ponies. Though it might be a costly affair, it needs to be done."
Abhinav Chandel, the famous Instagram influencer residing in Mcleodganj is also spreading the word about saving Bada Bhangal. Talking to Tripoto, he says, "If help is not provided at the earliest, we might be at the risk of losing one of the most precious Himalayan treasures which is still preserved in its original form. If we are not able to save Bada Bhangal, it will be a great set back for the entire travelling and trekking community."
How Can You Help?
While the government has not been able to take any action, there are numerous ways to involve yourself and help save Bada Bhangal. The need of the hour is to bring this issue to the forefront and increase the pressure on the government to take action.
1. Sign this change.org petition that has been created by Rijul Gill and is addressed to the District Administration and NDTV's We The People.
2. Spread the word as much as you can so that news agencies, bloggers and influencers can pick this news up and push for change.
3. This is the time to use your contacts to create change. If you know of people who work in NGOs that work on environmental issues, reach out to them. Urge organisations to create a change.
4. You can also help by putting pressure on private companies to provide required funds to restore roads to Bada Bhangal and save the village, its shepherds and cattle. Companies like Mahindra and Mahindra, Reliance and Tata Group address environmental indues as part of their CSR. If you know of people in these companies, reach out to them.
5. You can start crowdfunding campaigns on websites like milaap.org, ketto.org, fueladream.com and impactguru.com. These funds can contribute towards saving Bada Bhangal.
Know of more ways to save Bada Bhangal? Share your ideas and suggestions in the comment section below. We urge you to take whatever action you can in your capacity to save this village and its people. It's time to come together and save Bada Bhangal.
Share your stories with a community of 25million+ travellers and inspire them to protect the environment and travel sustainably.