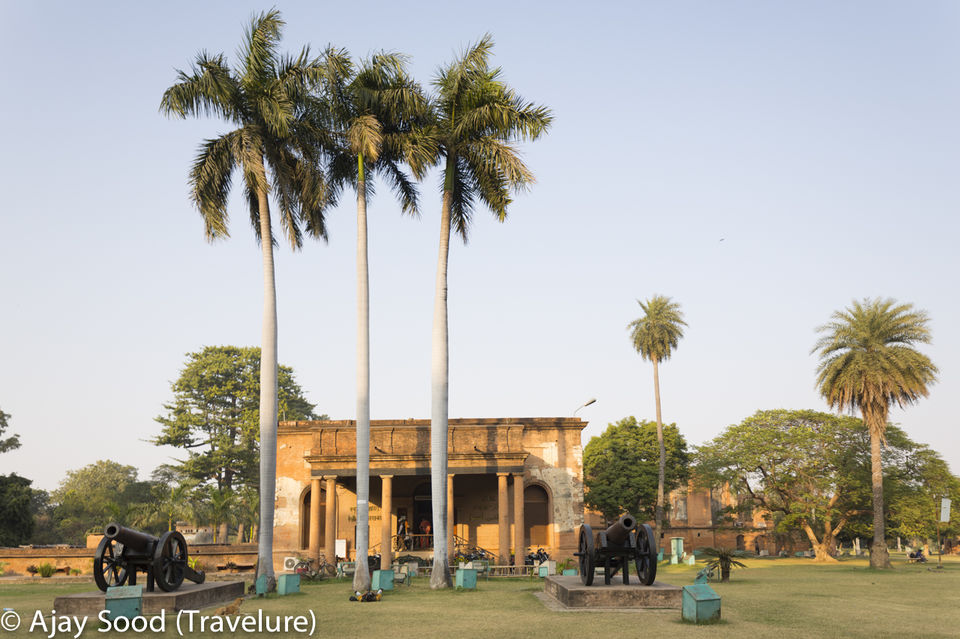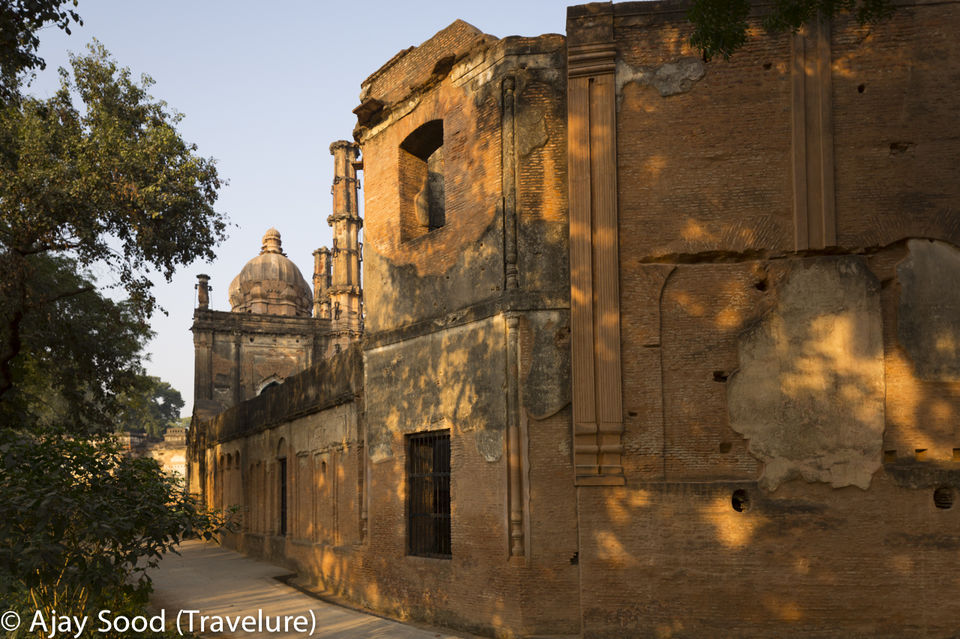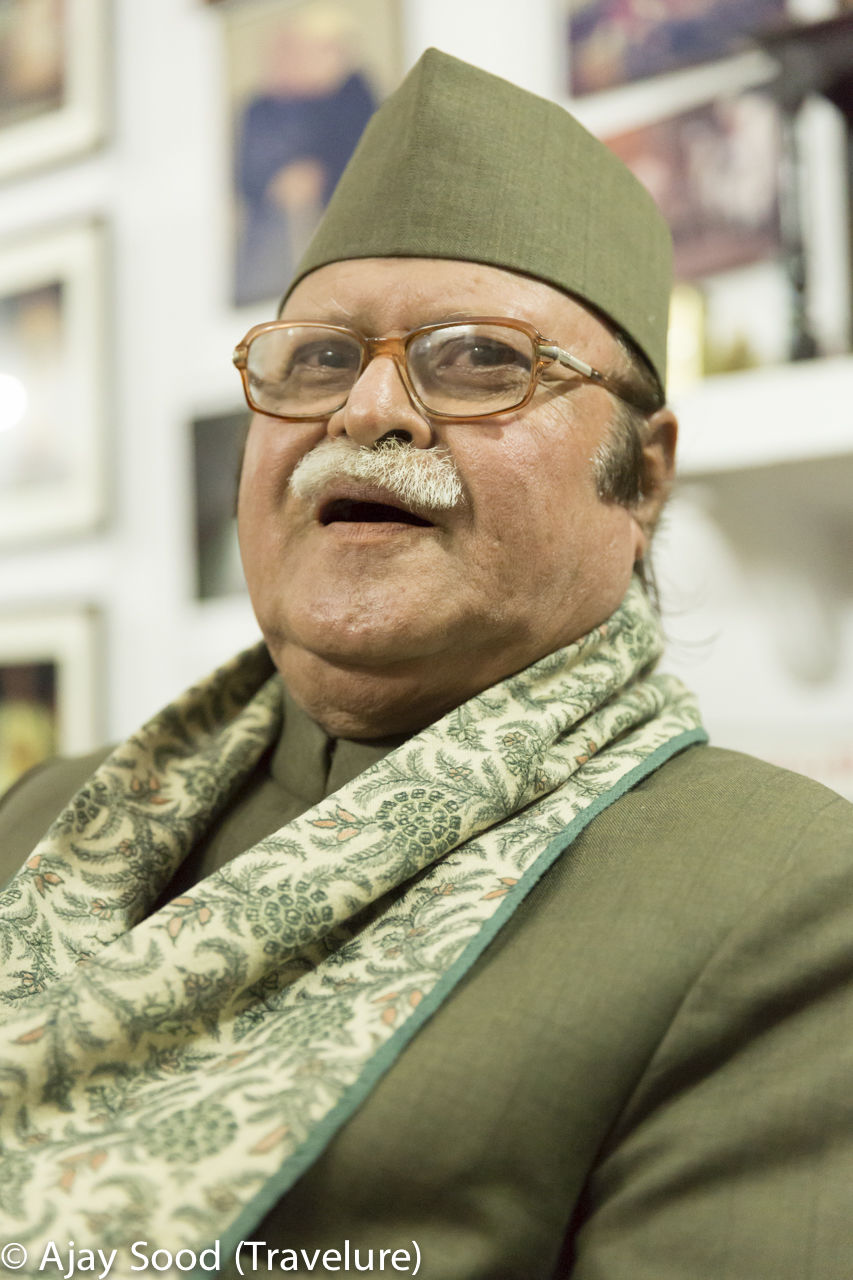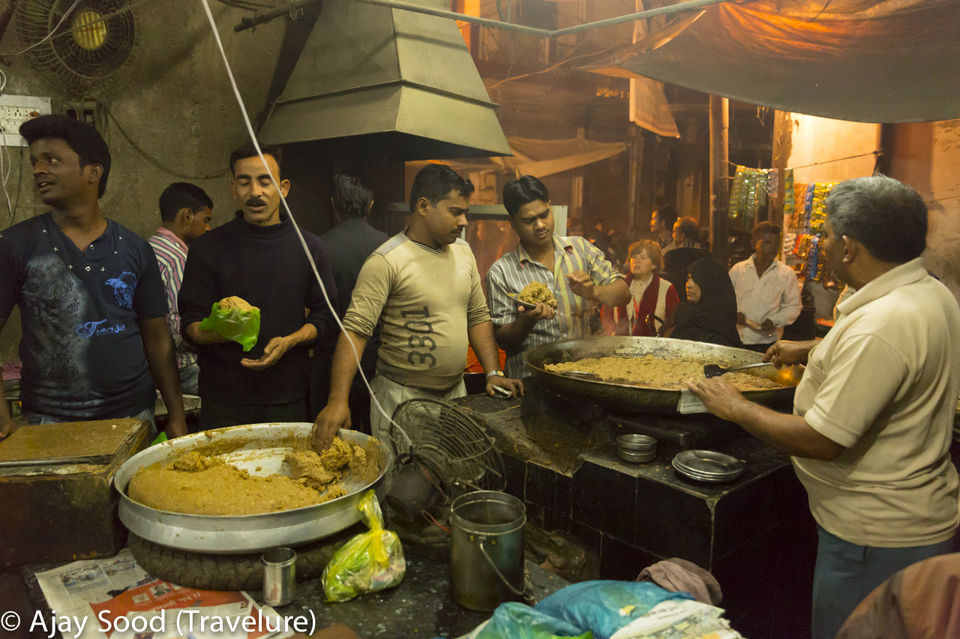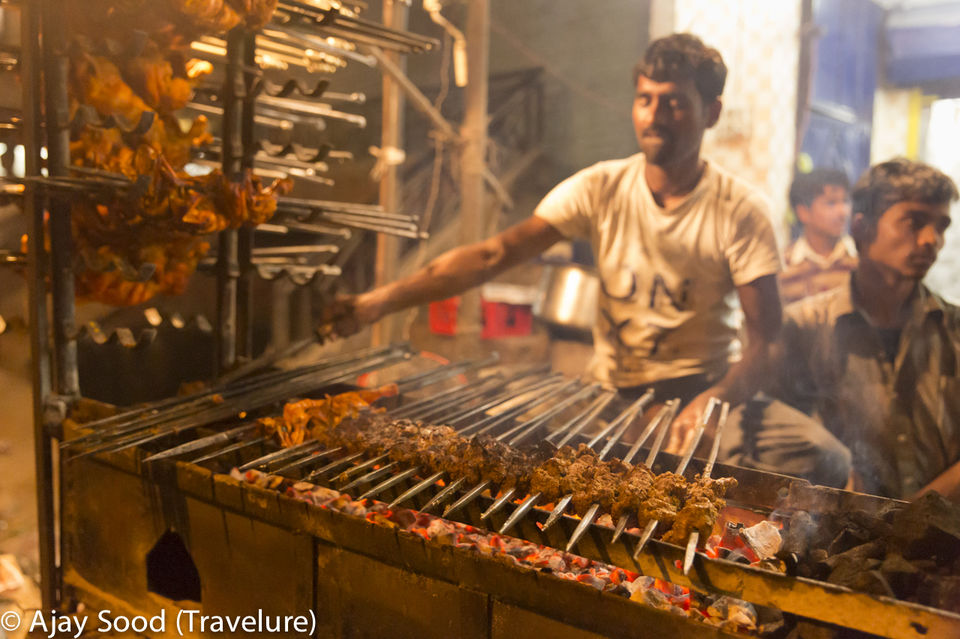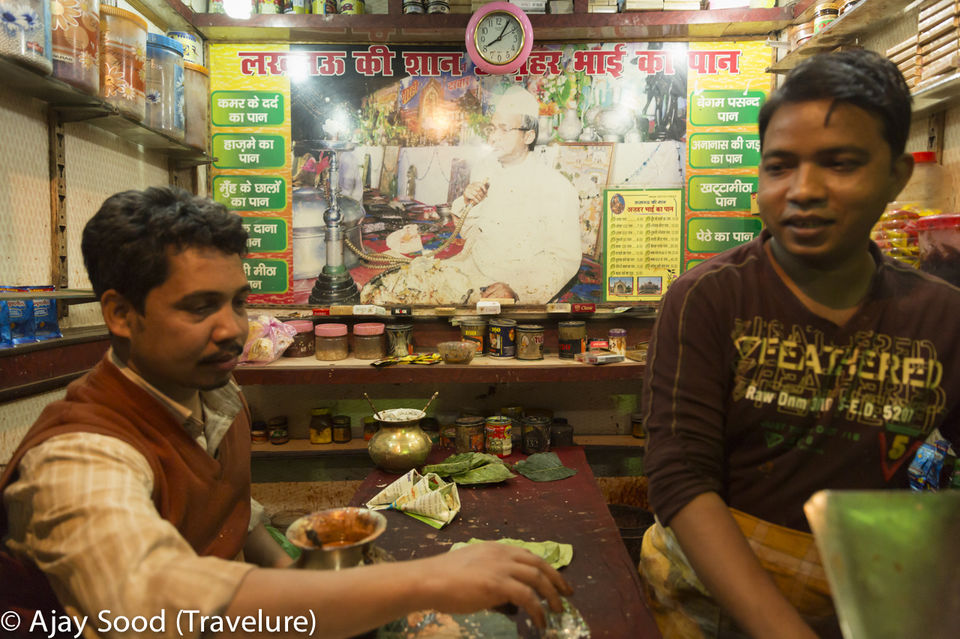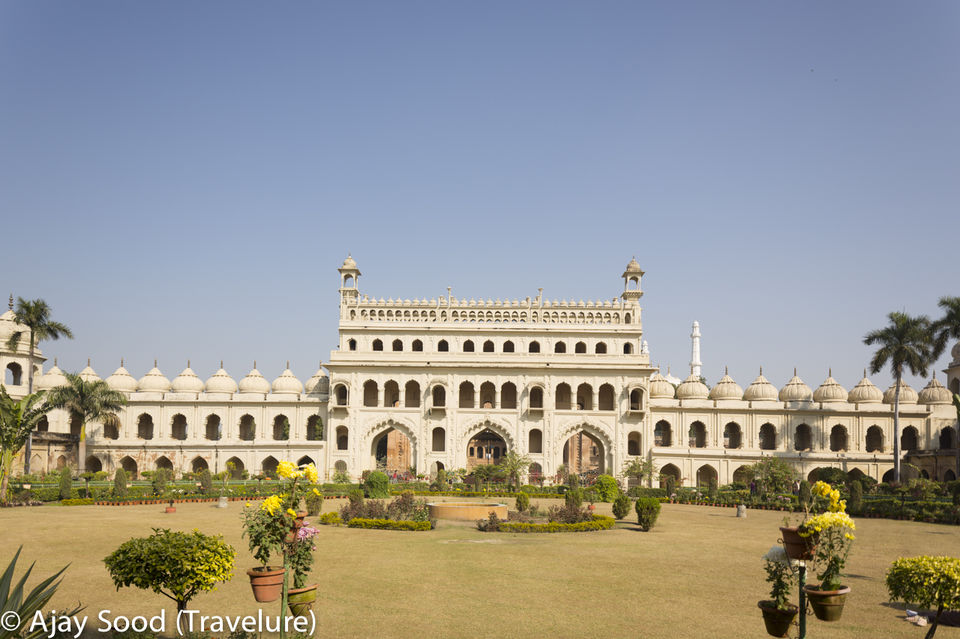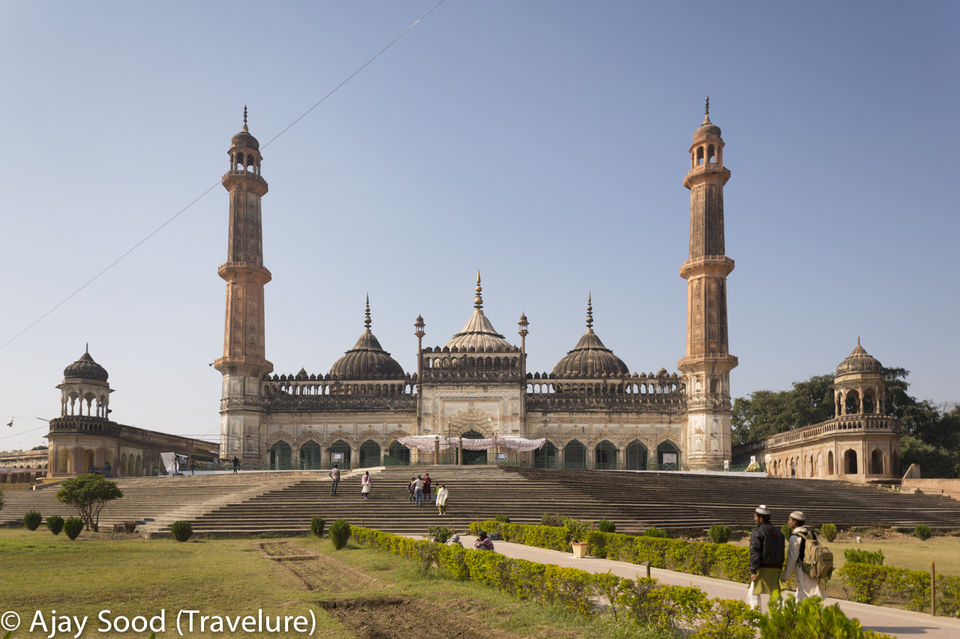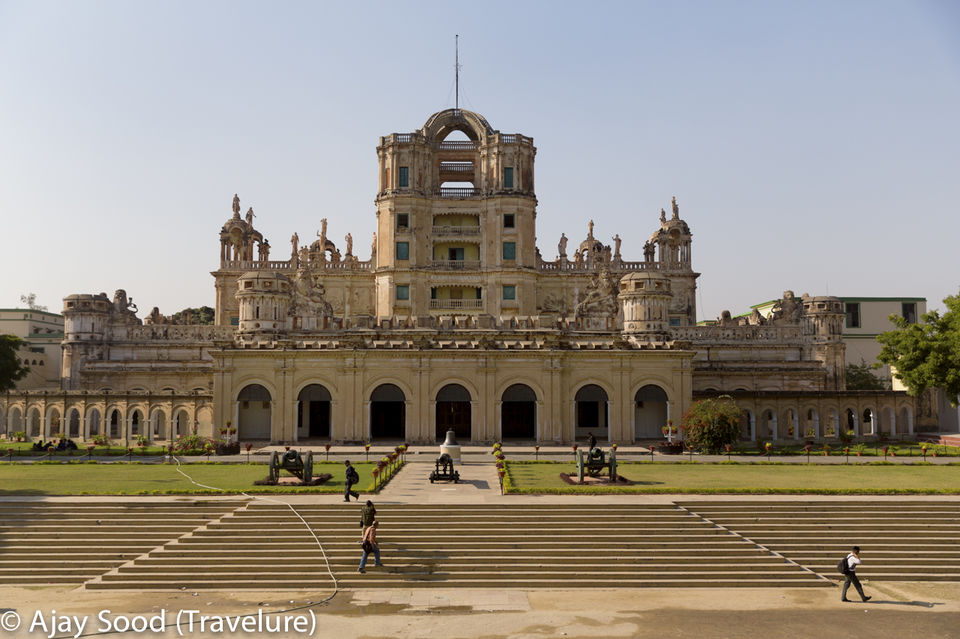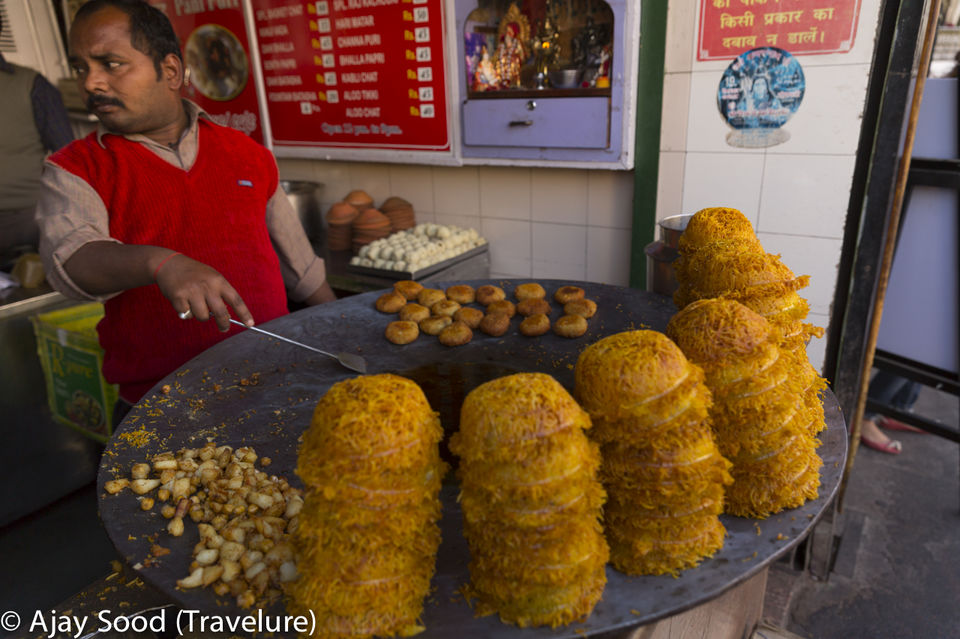 When the topic of visiting Lucknow came up in our food and photography group, I remembered a congested, not-so-pleasant city. I had visited it a few years back. Only bright spot seemed like the presence of Bada Imambara. All the same, hesitantly and slightly reluctantly, I agreed to accompany the group.
As the capital of 'Avadh', Lucknow had seen a lot of military action during the Mughal era and subsequent East India Company rule. The British centre of control of the city – the Residency – had seen months of siege and thousands of deaths during the Sepoy mutiny of 1857. The original action was in the precincts of Residency, which covered an area of around 60 acres.
Today, the Residency is a pleasant park in the heart of the city, which houses a museum, some ruins of erstwhile banquet hall, army barracks, a mosque and a cemetery. It is remarkable that this almost 200-year old mosque is still in use. Currently, it also seems to be the favourite haunt of young couples looking for peace and solitude.
Interestingly, the main shopping area – Hazratganj – feels a bit like Connaught Place of Delhi despite the aura being pure Lakhnawi. Major brands have a strong presence in this retail centre that is the heart of the city.
We spent an evening with Nawaab Jafar Mir Abdullah. His residence, Sheesh Mahal, has a priceless collection of antiques, heritage and some cherished captured moments. At 64, Nawaab Sahib is still young at heart. His hospitality floored us. Not only did he offer us paan, but also regaled us with anecdotes from history and his brush with bollywood. Besides, there was a fair exchange of rubaayiyaan and nazms.
Chowk area, the food capital of Lucknow, brought out the glutton in us with a variety of taste-bud tickling 'Avadhi' cuisine – from Idrees' Gosht Pulao to Raheem's Nihari-Gilafi Kulcha; from Tundey kabaab to Mubeen's Pasande; from Shukla golgappas and chaat to Shaid's fish tikkas. And then, there was always a paan for every occasion.
The city seems strewn with architectural heritage. Most of these monuments are surprisingly well preserved. I was told the locals take pride in taking care of these monuments (well, mostly; if we were to disregard the paan-chewing set's treating every nook and cranny as a spittoon).
We shot around Nawaab Sadat Ali and Begum Khursheed Zadi's maqbara. Interestingly, we came across a cross-section of Lucknow there. Rubbing shoulders with a siesta-catcher, were some guitar-strumming, rock-humming youth. The architecture here has its own unique touches. The domes are more like 'chhatris' (umbrellas) and less like domes. The motif of fish and some japanese-fan-like pattern differentiate the friezes of these monuments from that of the usual Mughal monuments.
Just near the banks of Gomati River, there is Bada Imambara. Built by Nawaab Asad-ud-Daula, it boasts a large central chamber that originally was a shrine for lamentation for Shia Muslims during the mourning of Moharram. It now is a shrine dedicated to Nawaab Asad-ud-Daula himself. The complex has 2 grand entrance gates and houses Asifi Masjid (mosque), a labyrinth (Bhool-bhulaiyya) and a baoli.
Legend has it that it was commissioned in 1785 to provide employment to the people of Lucknow during a prolonged famine, so that they do not fall prey to penury and resort to begging. The construction of this unique, large monument went on for the entire duration of the famine, during which it was built, then pulled down, and then rebuilt several times – all, with the sole purpose of providing employment. It is also believed that the now-globally-famous 'Dum Pukht' cuisine evolved during this cycle of construction-demolition-reconstruction of this amazing monument. Apparently, this project has not used any iron, nor has it used any European architectural elements.
Our meanderings also took us to La Martiniere College. This magnificent institution's centrepiece is 'Constantia' which was a palace earlier. This imposing building has statues of 2 lions flanking its edifice, and it faces the 'Laat' – a fluted column that was once in the middle of a lake.
We had heard about it and were intrigued; so, we decided to go for the 'Katori Chaat' (basket chaat) at the Royal Café. The place also offers the crushed ice candy in a popular flavour – 'Kaala Khatta'.
As a city, Lucknow sure confuses you about whether you should be describing it as a heritage city, or a city of cuisines and delicacies. I chose to ditch the confusion and decided to call it a city – both, of heritage, and cuisine. And, I am glad that I decided to visit this magical city, despite my initial apprehension.
The article first appeared on www.travelure.in