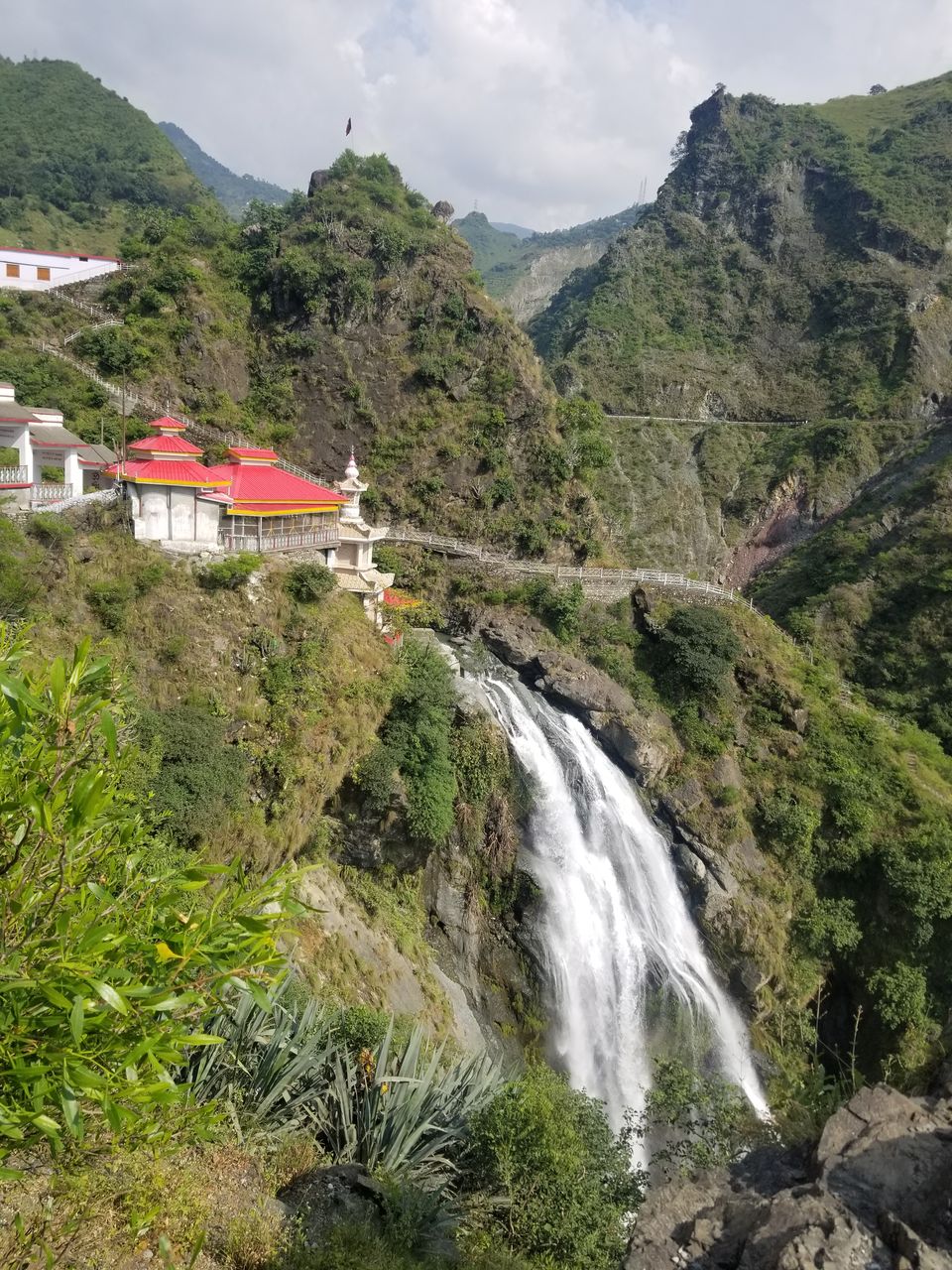 I have always had sentimental attachments to Chamba and its surrounding areas. Located on the banks of the river Ravi, the entire district offers some breath-taking views. Being very close to my town, it also doubles up as a perfect weekend destination.
The first weekend, we chose to visit the Ennan Mata Temple & Water Falls. We woke up early on Saturday morning, ate a hearty breakfast and started our drive into the mountains. It was a sunny day and the sunshine was resplendent on the mountain side. We wanted a quick weekend getaway idea and given the distance, this was an easy choice.
Highway to Ennan Mata
Ennan Falls was a place we often visited as children - some locals go there for adventure and some for worshipping. It is in a secluded place and in fact most people from the area are unaware as to how to get there. As for us, it was a familiar road.
We left home and traveled up north on Highway 33, the one which connects Phatankot to Chamba. A few kilometers after Tunuhutti before Dalhousie, we came to narrow but extremely thrilling stretch which was just a teaser of the kind of adventure that lay ahead of us.
As it is with boys who enjoy exploits like this, we got really pumped up. The drive was intense, required a degree of concentration but the experience was rewarding.
We drove for about thirty minutes on this narrow curvy path carved out of the mighty mountain, all the time being guided by direction boards to the waterfall until we caught the first glimpse of our destination - the majestic view of the temple on the edge of the mountain.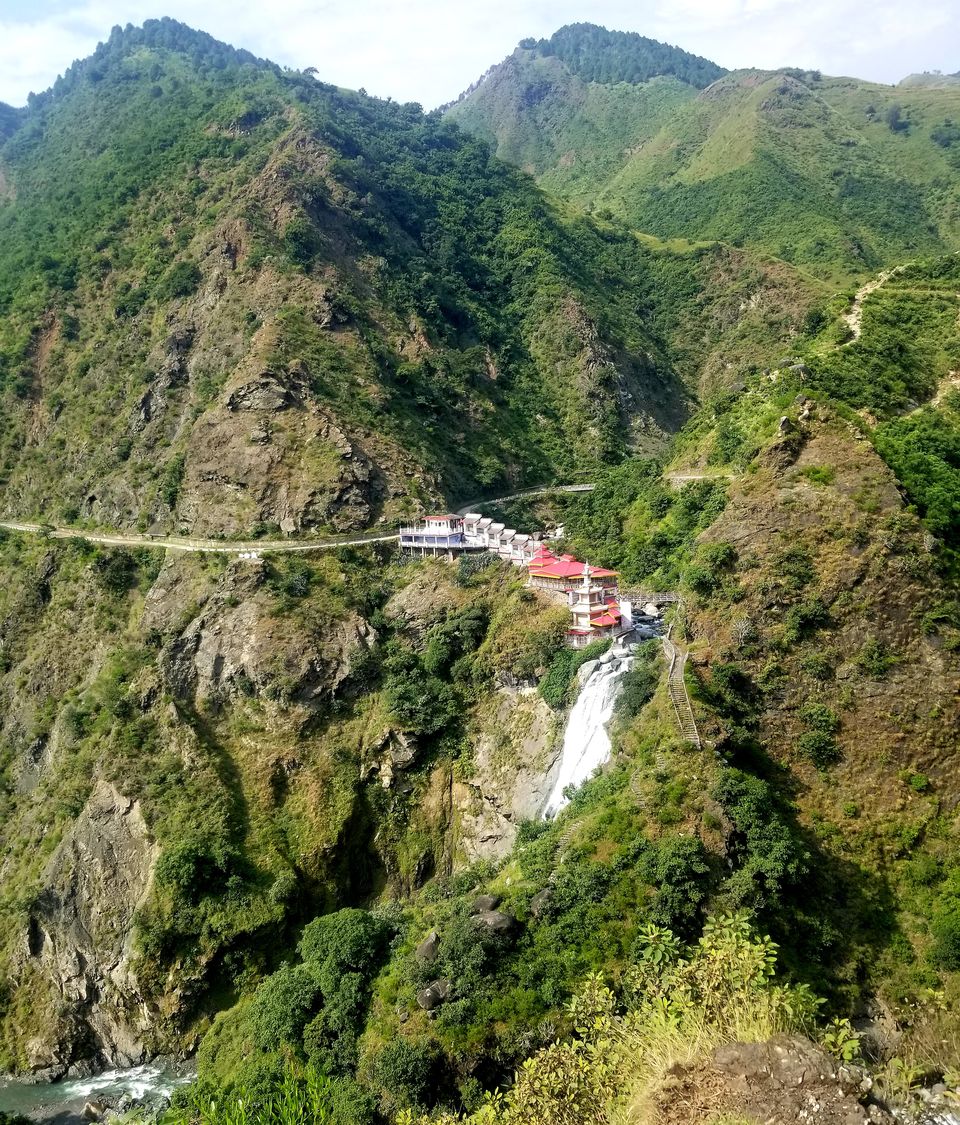 Soaking In The Waterfall
The temple is located right next to a gorgeous hundred feet high waterfall. Words don't do justice to the view that awaits if one can hike up to the right place. And of course, we were there for the view. We got out of our car and began our hike downhill.
The entire area is green with foliage, shrubs, and trees. As we were used to the trail, it took us about an hour to get to a good halting spot.
The frothy, hissing waterfalls have a soothing effect and all one needs to do, is just soak it in. We took our time, resting our tired legs on the rocks and hydrated ourselves with the drinks we were carrying. This gave us a chance to catch our breath and just be with nature.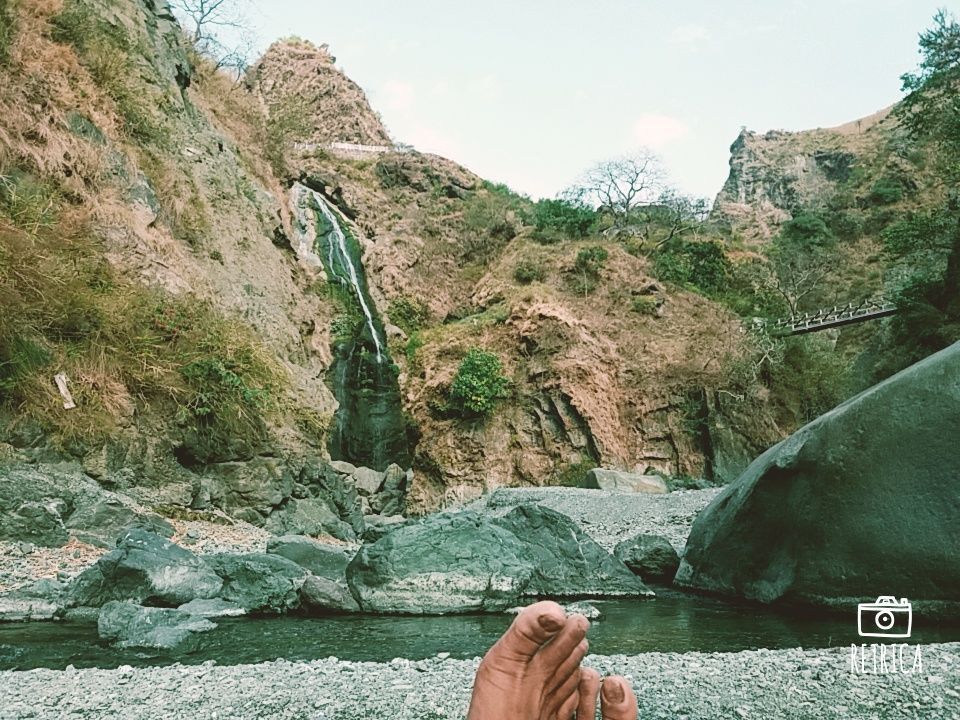 Onwards To The River
We then got up to make the final trudge down and it wasn't much of a challenge. It took thirty minutes and as soon as we reached, we spotted a rainbow arching in the sky above us. The beauty of it surely made up for the bad pictures which had played a dampener on my spirits a short while ago. We trailed a little further until we reached the river and found several safe swim spots.
We decided to relax and rest our tired feet and body and there is nothing better than beer for this purpose! We dipped in, savoured the snacks we had carried and sipped our beers. The quick swim was really rejuvenating. We then took a nap on the river banks to wake up refreshed. Its little experiences like these that are truly unique; these cannot be described in words but these will make you want to come back again and again to places like these.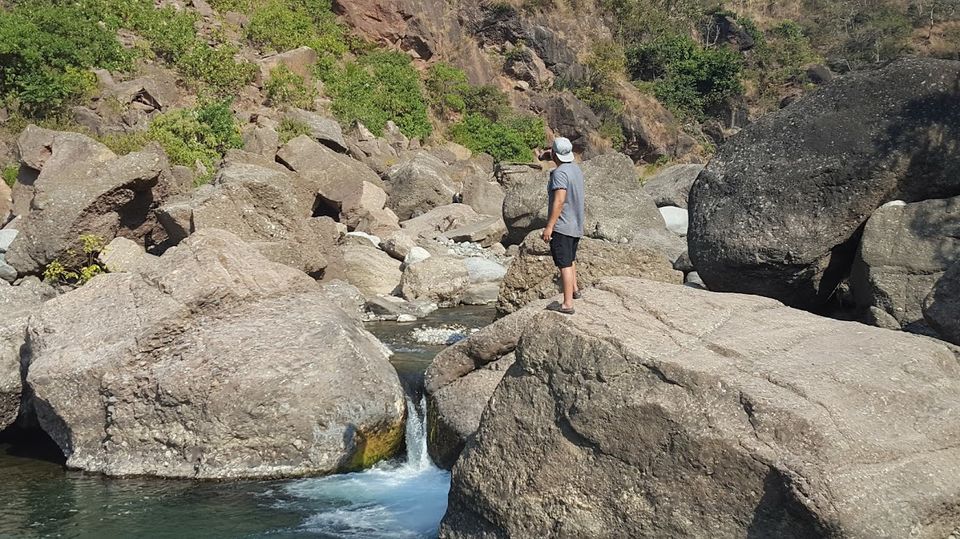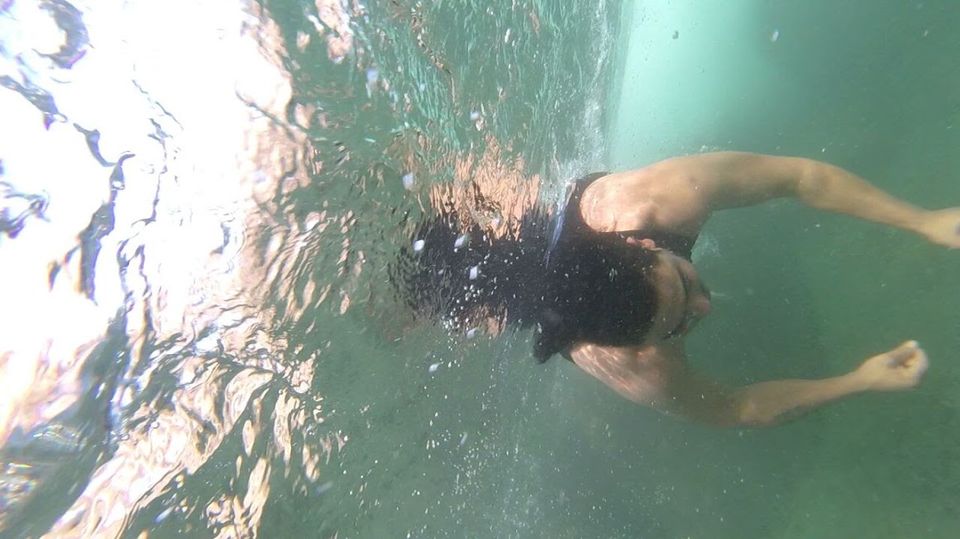 The hike back was harder than expected and it took us longer. However, sticking to the trail and using some simple precautions, we were back up safe & sound