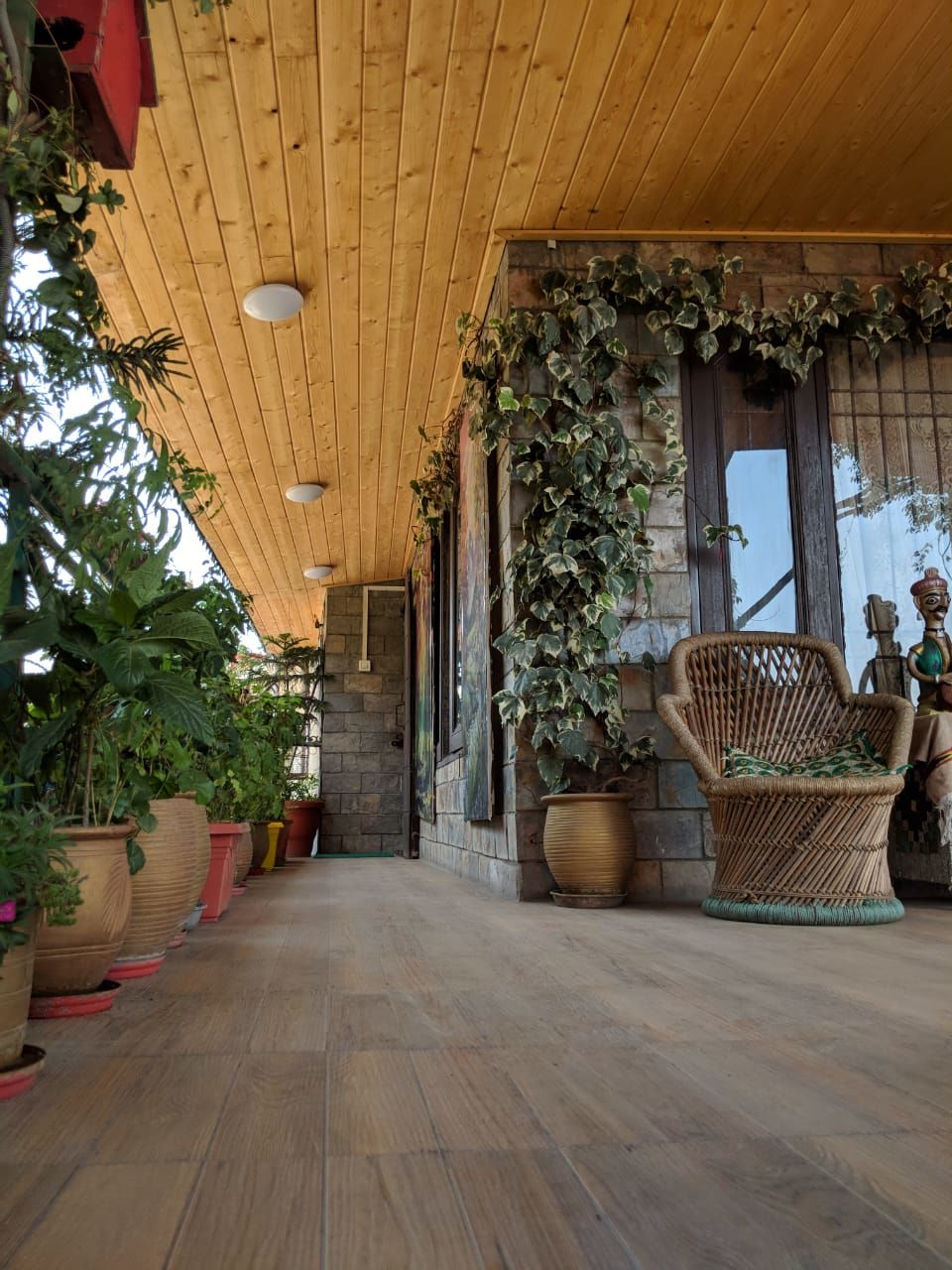 'How do you do it?', 'Isn't it just too difficult' and 'I wish I could relate but I don't'—these are some of the very few things that I get to hear when I tell people that I'm an introvert who has a thing for travelling. The situation is nothing less than a paradox amongst itself, one that very few people can actually identify with. As enchanting as travelling is to me, the thought of interacting with people and calling up to check in on my bookings is simply frightening. However, there is absolutely nothing that even comes close to the one thing every introvert traveller must have experienced at some point or the other, homesickness.
If you're someone who's been delaying that summer getaway just because you think you'll miss the comfort of home, this one's just for you. Located on the outskirts of the cantonment hill town of Kasauli in Himachal Pradesh, this eco-friendly homestay is straight out of a dream! The property offers home cooked meals, is managed by an extremely helpful staff and has stays that will remind you of your own bedroom back home. Oh, and did I tell you that you get all of it without having to shell out a bomb!
Ideal for
La Pinekonez is an ideal property for couples and solo travellers seeking a quiet hideaway in the hills. The homestay will also appeal to nature enthusiasts and travellers who have an inclination towards flora.
About the property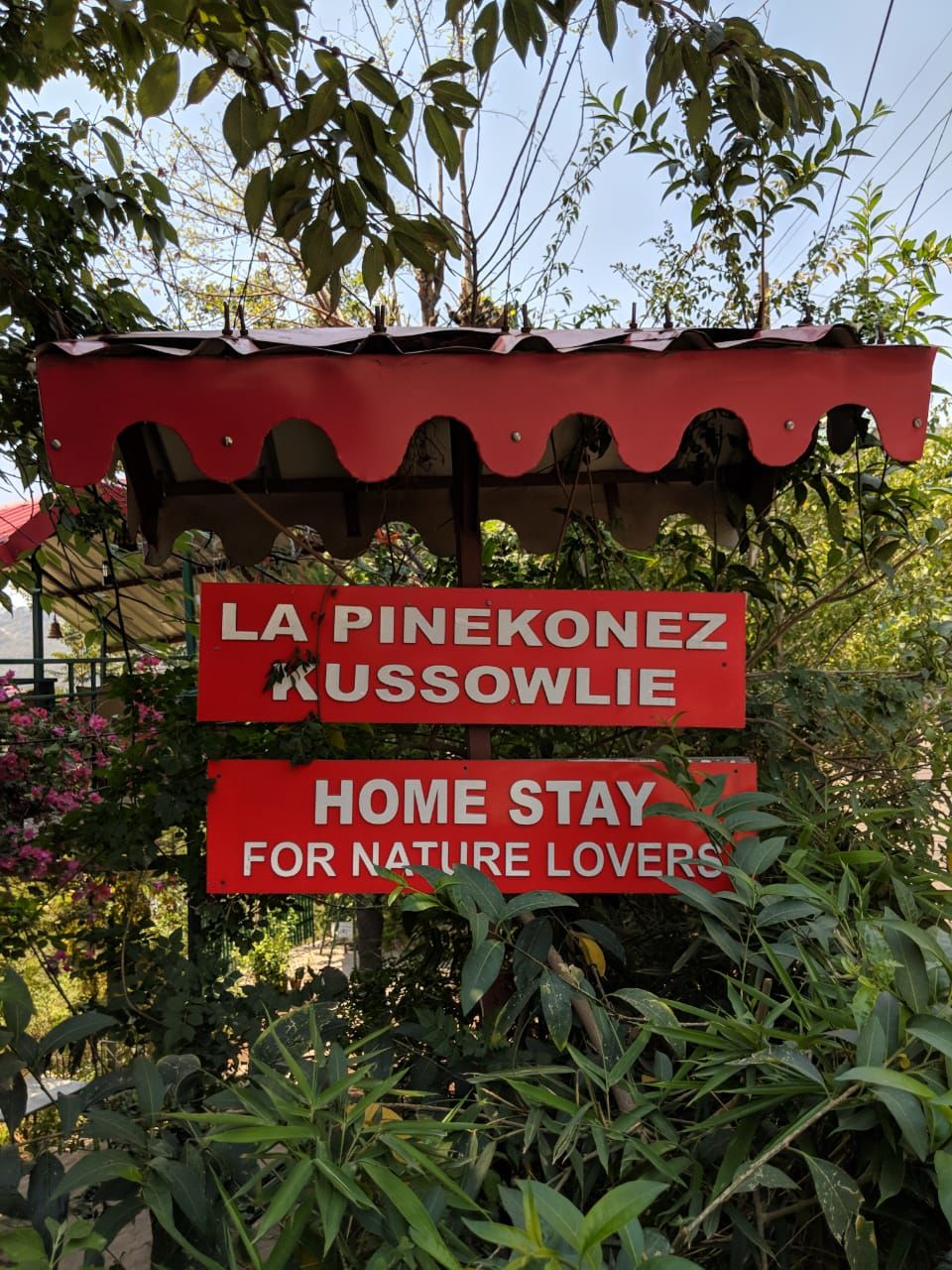 Resting at an elevation of about 6,300 feet above sea level, La Pinekonez Kussowlie promises to be an oasis of peace and tranquility unlike any other. The eco homestay is situated at a distance of about 5km from Kasauli, in a small town named Garkhal in Himachal Pradesh. Staying true to its setting, La Pinekonez offers travellers a chance to experience life in a small Himachali town, right in the lap of nature. To add to that, the team behind the property promotes responsible tourism and does all it can to prevent harming the environment in any which way. La Pinekonez generates its own solar energy for day to day functioning while the waste generated is recycled to produce manure for plants in the property.
The homestay has an array of cottages made out of pine wood which will immediately transport you to a traditional house. To add to that, these cosy stay options are decorated with ancient artworks and local memorabilia. Finally, to ensure that there's no compromise on the comfort factor despite being an eco-friendly property, the cottages come with all basic amenities such as queen sized beds, wardrobes, dining area, television and attached bathrooms.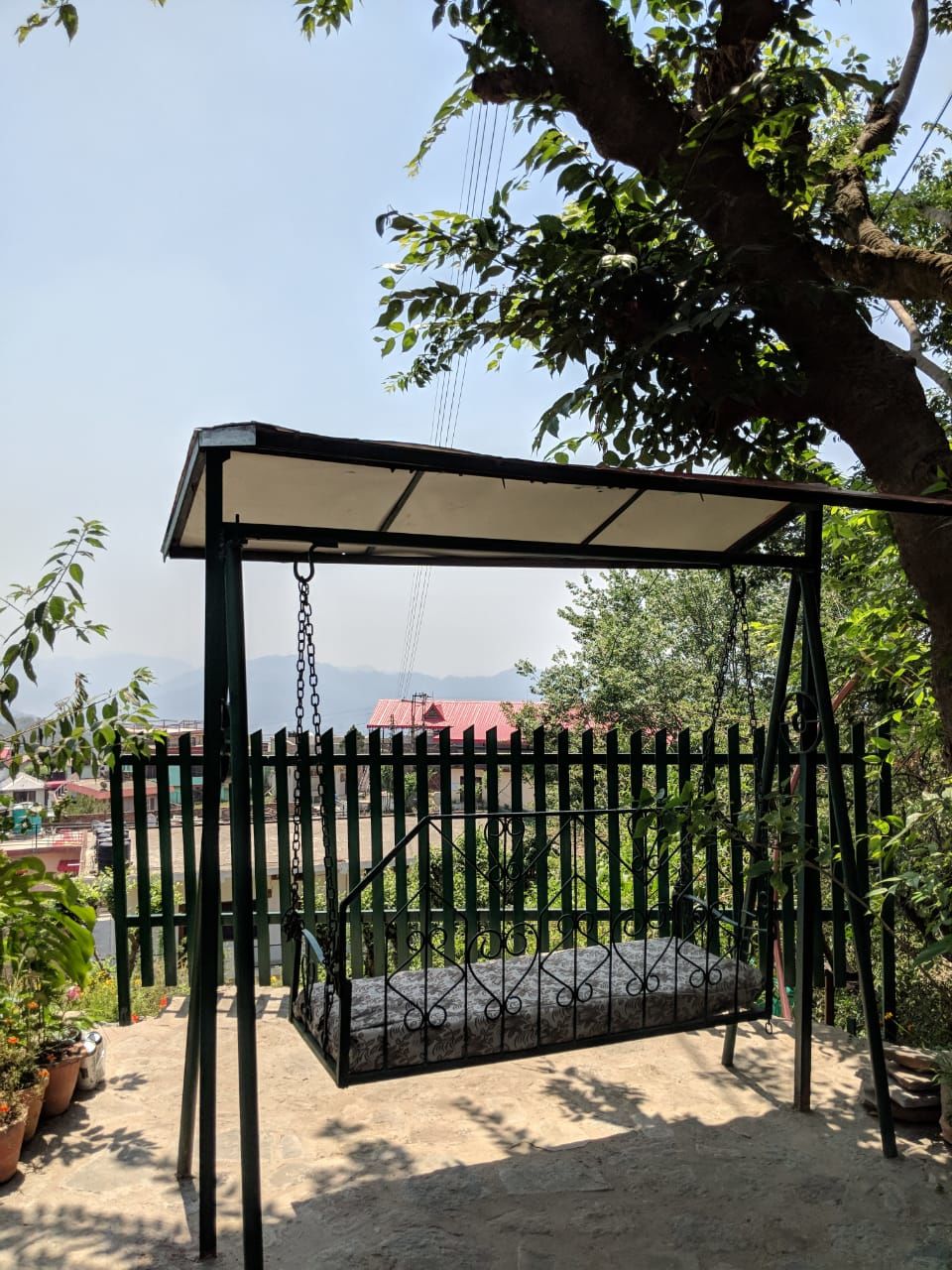 The most appealing part, however about these cottages is that each one of them comes with their own unique outdoor seating areas. While some of these sit-outs offer rustic stools overlooking the colourful flowers within the property premises, others have their own swings which overlook the gorgeous valley!
Food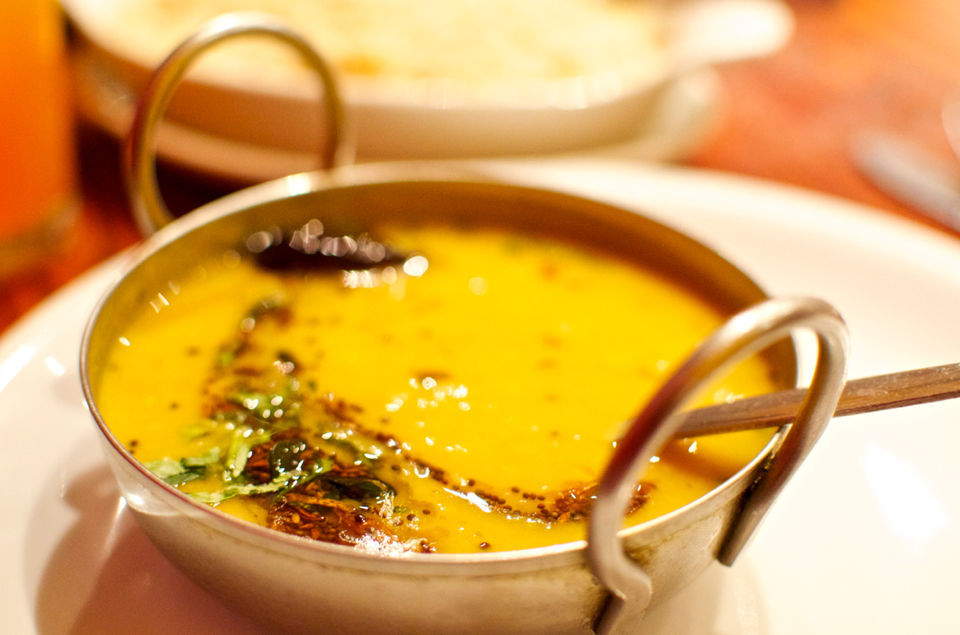 Simplicity is the name of the game when it comes to the food at La Pinekonez. The homestay has a limited menu that comprises of extremely simple North Indian food. However, the in-house chef ensures that the food is made using fresh produce and with utmost love which eventually results in a flavour palate that will make you feel just at home! A special mention to the aloo paranthas, yellow dal and mixed vegetable sabzi—trust me when I say this, they are to die for.
La Pinekonez's meals are best enjoyed at the property's machaan, an outdoor dining area built atop a tree. The simplicity of the food and the grandiose of the view come together to make an unmatched combination and thus, a memorable dining experience.
Cost
A stay at La Pinekonez will cost you about ₹2,500 per night for a double accommodation. The price is not inclusive of any meals and is solely for the stay and in-room facilities.
Best time to go
Kasauli enjoys a cooler climate almost throughout the year. If you're looking for a summer escape, staying at La Pinekonez between April to June is a great idea. On the other hand, if you want to enjoy the chilly winters, plan a trip to Kasauli between December and February.
Things to do in and around the property
1. Explore the flavours of Tibet at Upper Mall Road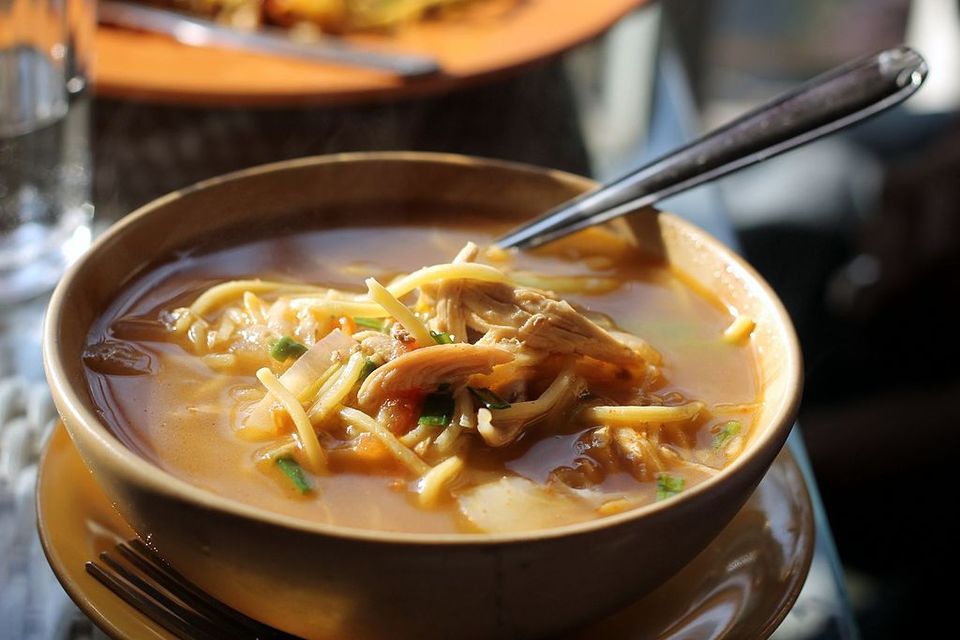 The silent land of Kasauli is a haven for foodies owing to its several cafes, local joints and fine dining spaces. However, it is the small Tibetan cafes located on the Lower Mall Road which take the cake and make for must visit places while in town. These eateries can come across as quite congested and wouldn't even have a name at times, but just walk into any one of them and you'd know that you're in the right place. Nothing like biting into piping hot momos and slurping delicious thukpas while in the hills, isn't it?
2. Shop till you drop at Heritage Market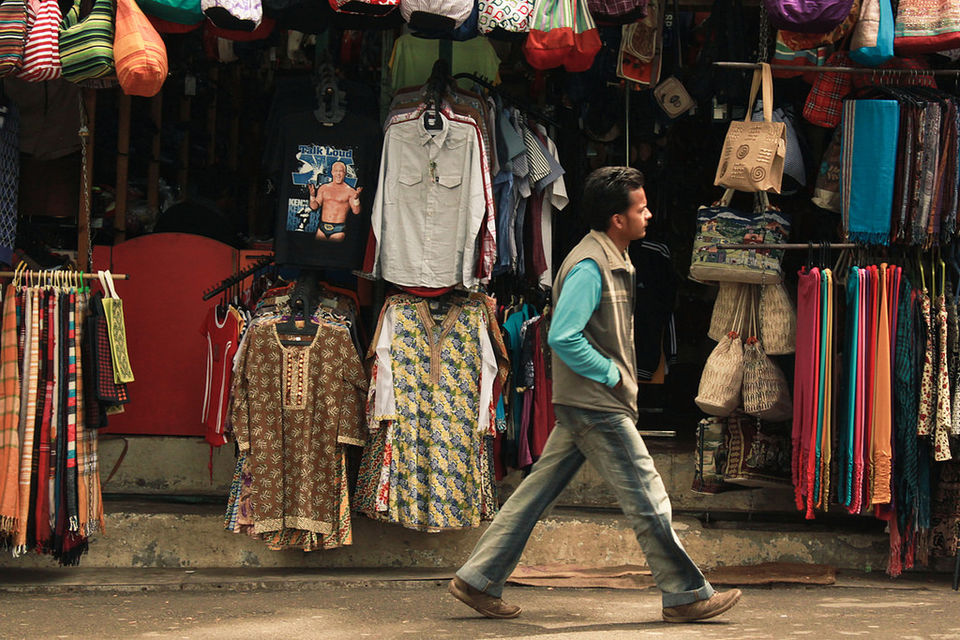 Kasauli's markets are dotted with small shops selling handicraft items, woollen clothing and the region's famous Kinnaur shawls. In addition, one can also shop for jams, pickles and marmalades from shops in the Heritage Market. These edible products are made using fresh fruits grown in the region and make for great gifting options to take back home.
3. Marvel the architecture of Christ Church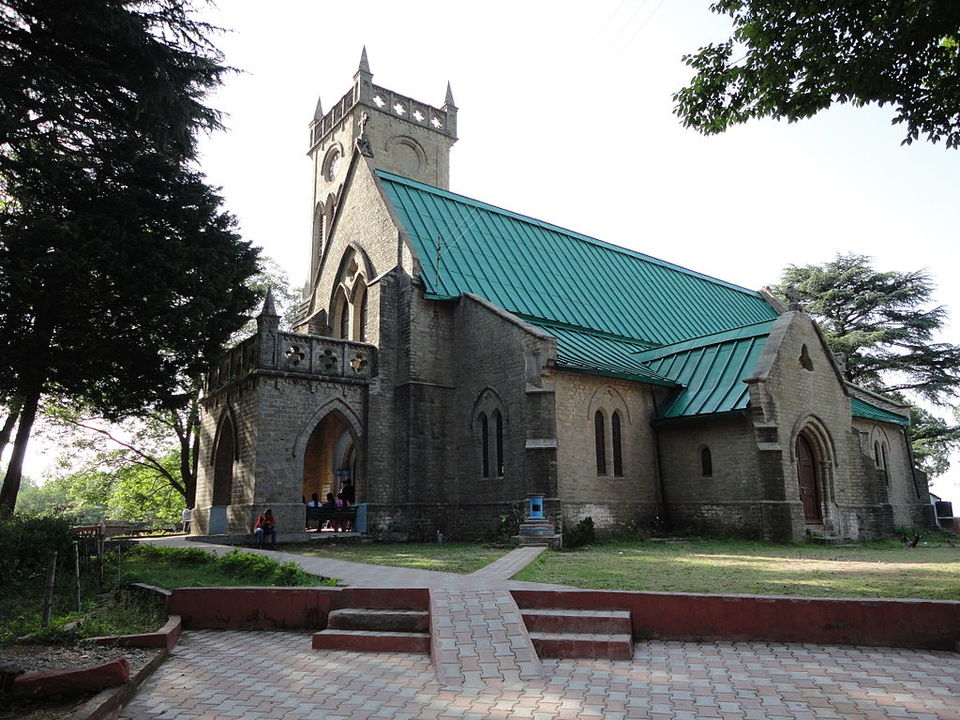 Owing to its rich colonial heritage, Kasauli is a great place for travellers looking to learn about British architecture and the Christ Church is probably the prime example of the same. The church is one of the oldest in Himachal Pradesh and is said to have been built in 1853. One can marvel at stained-glass windows and Christ Church's famous clock tower which is now the most recognisable landmark in Kasauli.
4. Walk through the dense forests of Gilbert's Trail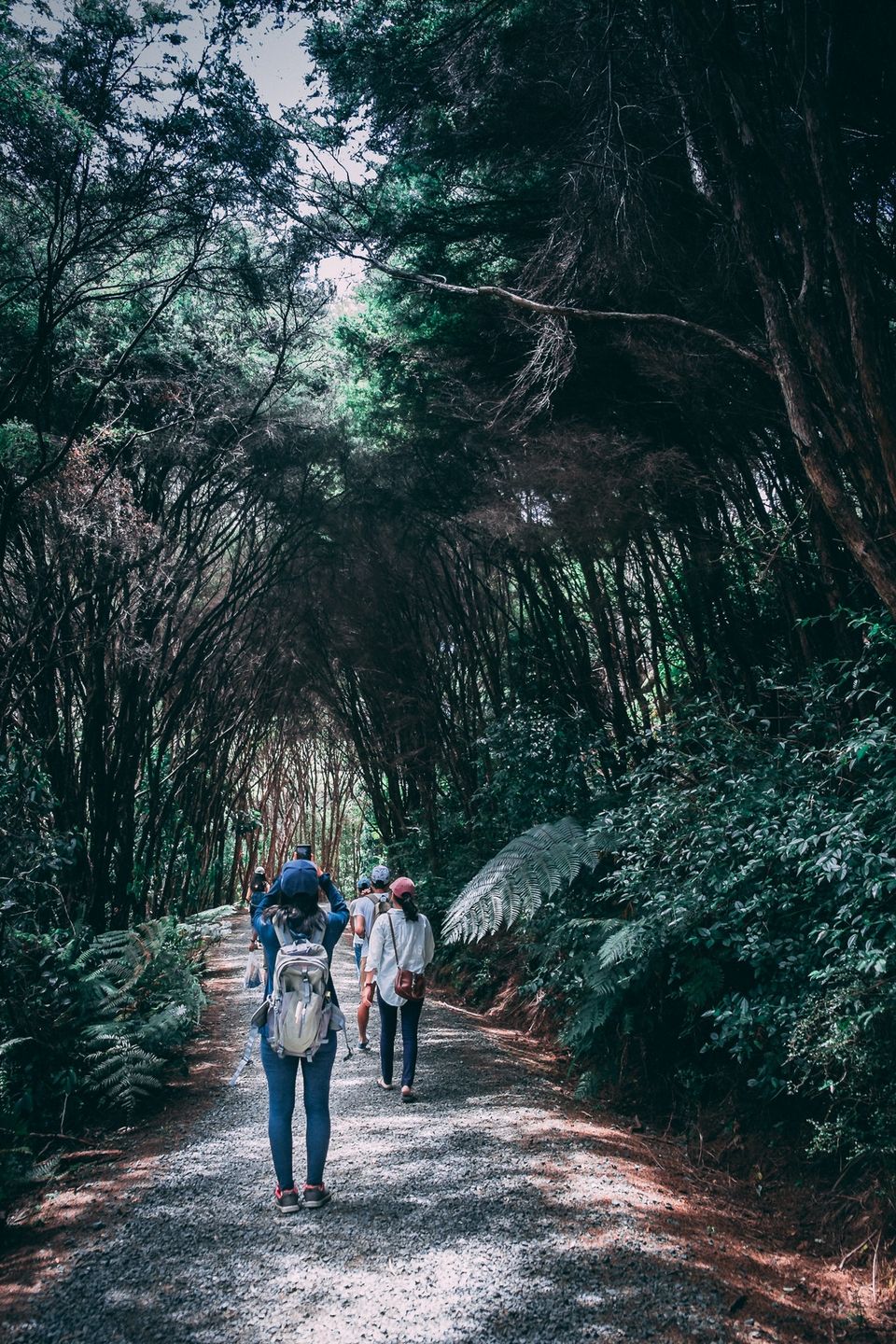 If you're someone whose idea of a vacation in the hills is all about venturing out on unexplored paths, Kasauli's Gilbert Trail might just be what you need. The 1.5km long trail will take you through dense forests, exotic flora and offer scintillating views, making it one of the top things to do in Kasauli. End the 45 minute walk by trekking about 300m more from the final point to reach the mountain's peak and enjoy a view unlike any other!
5. Put your photography skills to test and capture the Sun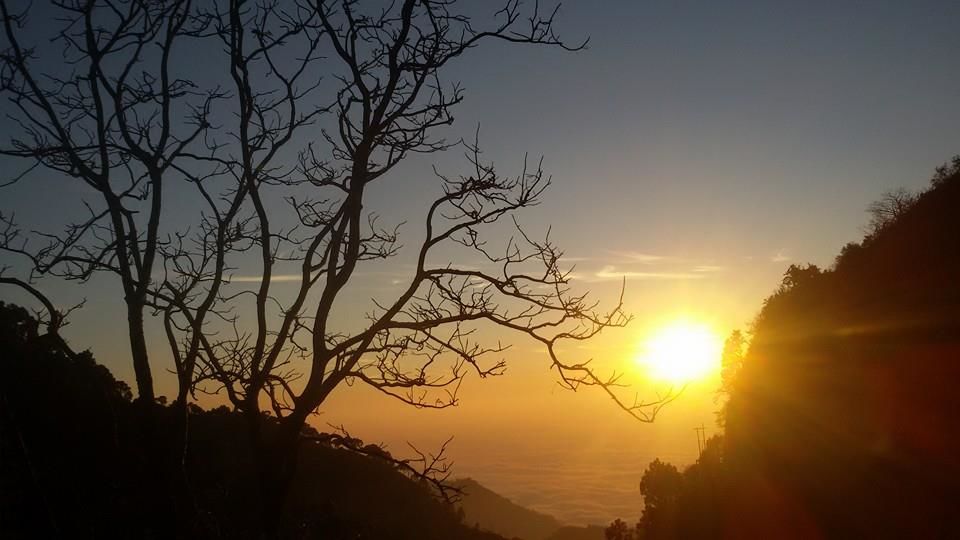 The lush green hills of Kasauli attract photographers from all around the world who come here to capture the surreal landscapes. Though there are numerous spots in the town which offer picture perfect frames, two are especially popular amongst photographers. Located on the famous Manki Point road, Hawa Ghar is the city's best spot to capture the sunrise. On the other hand, Sunset Point is the best place to click mesmerising colours of the setting Sun against the a beautiful backdrop.
Getting there
Here's how you can get to La Pinekonez from New Delhi:
By road: The easiest way to get to the property is to simply drive down from Delhi. It takes about 7 hours to cover the distance of 320km.
By train: The nearest railway station to the property is in Kalka, located at a distance of 30km. There are daily trains which can get you to Kalka from Delhi in about four and a half hours. Hire a local taxi from Kalka Railway Station to get to the property in another hour.
By air: One can also catch a flight starting at ₹2,000 to get from New Delhi to Chandigarh. Once you get down at Chandigarh Airport, hire a local cab to get to La Pinekonez in about two hours (60km).
Ever experienced living in a homestay in the hills? What was the experience like? Write in here and share your stories with the Tripoto Community. Don't forget to check out our YouTube channel for some crazy travel videos from all around the world.