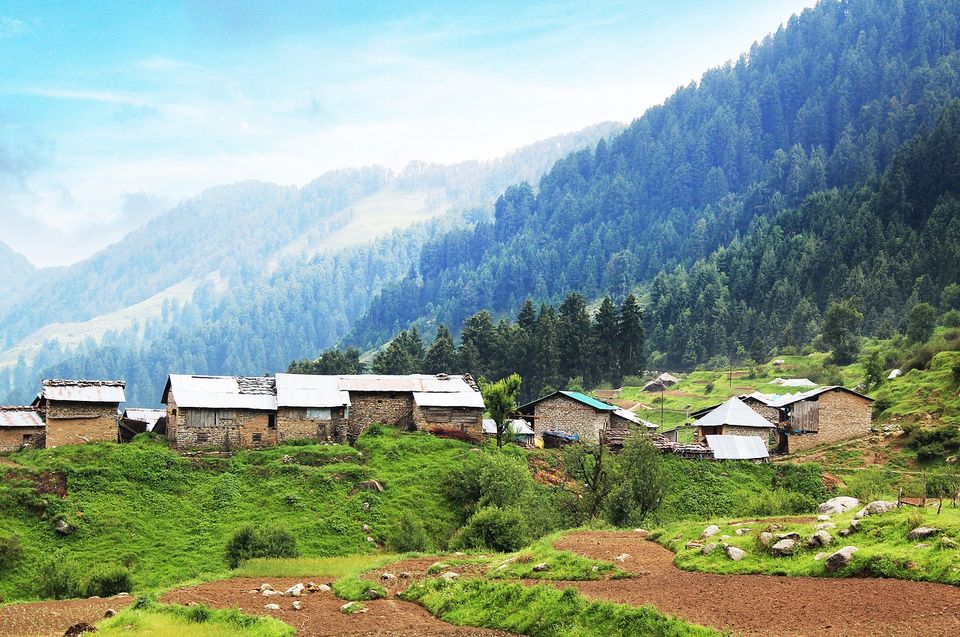 With the mercury continuing to rise across the country and no respite expected in the coming weeks, heading off to the hills is the ultimate solution. However, popular hill stations like Manali, Nainital and Shimla continue to battle excessive tourism and water crisis amongst other issues. While heading to these sensitive regions should be a big no-no, that in no way means that you face the brunt of the heat and devoid yourself of a much needed summer getaway.
Located at a distance of 100km from Shimla, is a small village named Beral that offers everything a traveller seeks from a dream mountain getaway. Lush green mountains, unexplored mountain trails, ancient temples and locals that shower you with nothing but love—that's just the tip of the iceberg in store for you at this offbeat destination in the heart of Rohru district.
Why travel to Beral
1. Explore the hills by taking virgin trails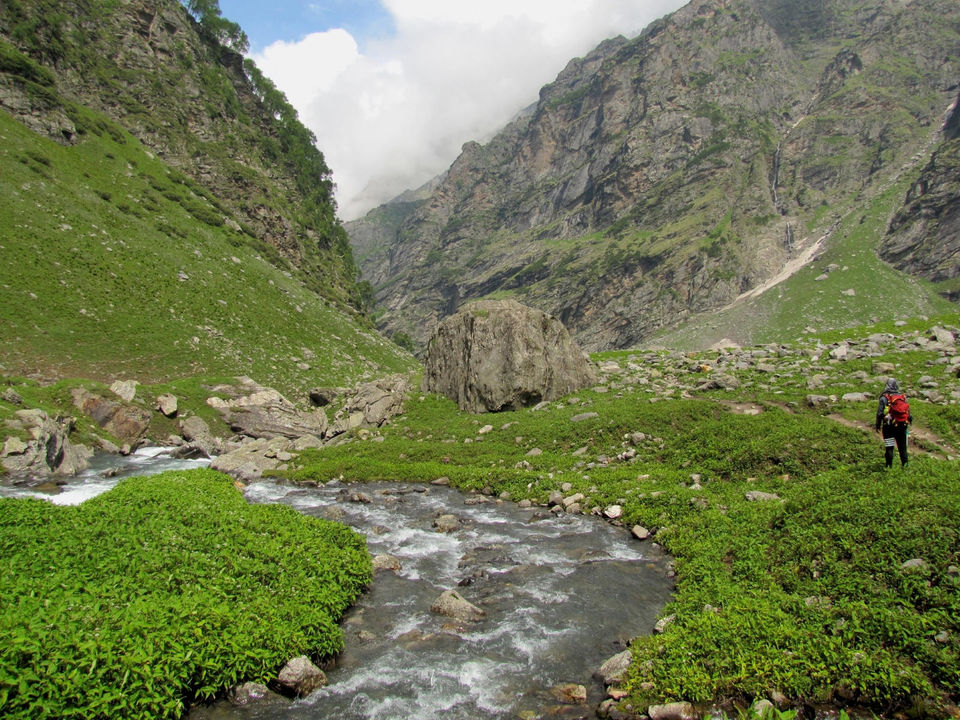 Since Beral hasn't fallen prey to the exploits of tourism yet, its environs remain largely untouched and as it is. Therefore, Beral makes for a great place to connect with nature and the best way to do that is to simply set off on foot! The region surrounding Beral is known for its several hiking and trekking trails that pass through dense forests. Unleash the adventurer within you on your trip to Beral and take one of these trails for some stunning views and memories that will last a lifetime.
2. Offer your prayers at Giri Ganga temple
Of all the treks one can take in the Beral region, the most extreme of them all takes you to Giri Ganga Temple. The ancient temple not only holds immense religious importance but is also a popular tourist attraction. Legend has it that the temple was discovered by a saint who was carrying water from the River Ganges. The saint dropped his container at this very spot and that's when he ended up discovering this temple hiding amidst deodar forests.
3. Learn about the village life
Being a close knit village inhabited by a few hundred people, life in Beral is all about love and community living. The inhabitants of Beral are extremely warm and welcoming to travellers and will even be willing to show you around the entire village. If you happen to get such an opportunity, jump to grab it and take a village tour under the guidance of a local. End the walk by sipping on to a cup of hot tea with your guide and engage in endless conversations.
4. Make a day trip to Shimla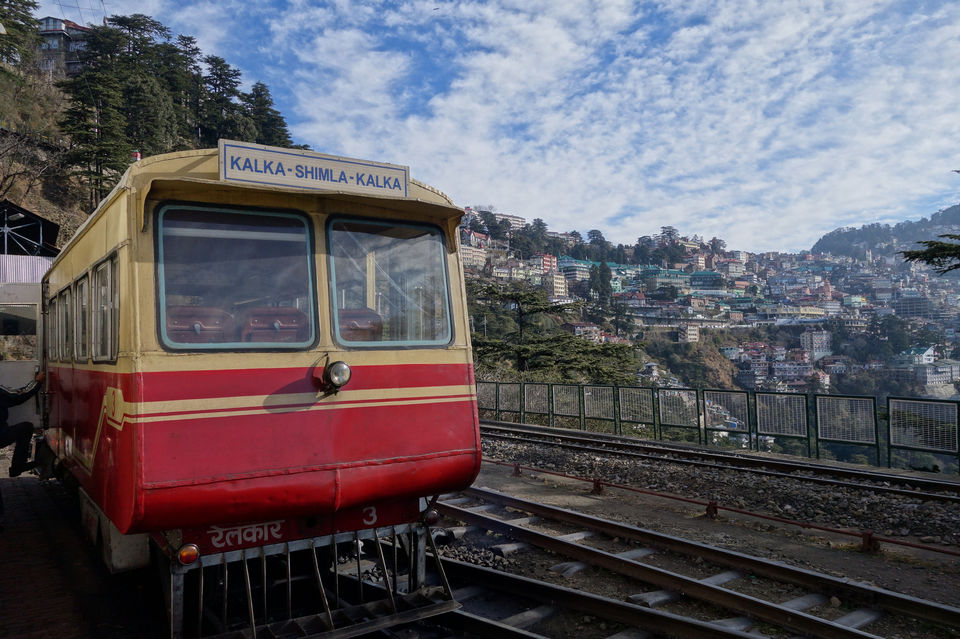 Though Beral makes for a great place for travellers looking to disconnect and spend some time in the lap of nature, no trip is ever complete without some shopping! Set off early to the state capital of Shimla and explore the erstwhile summer capital city of the British Raj. Spend the day exploring Shimla's colonial architecture, shopping at Mall Road, dining at backpacker cafes and witnessing the sun go down from the famous Scandal Point.
Cuisine on offer
Owing to minimal tourism, Beral's food scene is restricted to local joints selling staple North Indian fare. However, one can always drive down to Rohru for more options and indulge in authentic Himachali cuisine. Here are some of the best places you should eat at while in Rohru:
Best time to visit
If you're looking for a summer escape, the pleasant weather between the months of March and May makes for the perfect time to visit Beral. On the other hand, the months between October and February see the temperature dipping significantly and the region also experiences occasional snow fall. Plan a visit to Beral in the winters only if you don't mind the biting cold winds. Avoid visiting Beral between July and September as the region experiences heavy rains which in turn damages the roads and also causes landslides.
Getting there
Here's how you can get to Beral from New Delhi:
By road: Beral is located at a distance of about 450km from New Delhi. Even though the 12 hour drive can get quite taxing, the gorgeous landscapes make up for it all. If you plan on driving down to Beral in one go, make sure you're travelling with someone who can help you out at the wheel.
By train: Alternatively, one can also take a New Delhi to Kalka, the gateway town to Himachal Pradesh. From Kalka, hop on to the Kalka-Shimla rail to get to Shimla in another five hours. Hire a local cab from Shimla railway station to reach Beral in another four hours (100km).
By air: The nearest airport to Beral is in Shimla, located at a distance of 120km. A direct flight from New Delhi to Shimla costs about ₹5,000. Beral is a four hour drive in a local cab from the Shimla airport.
Getting around in Beral
Though one can find state run buses pretty much everywhere in Himachal Pradesh, Beral being a remote village doesn't exactly enjoy top notch connectivity. It is best advisable to have your own car/bike to explore the region around Beral. However, if you're taking a train or a flight to get to Beral, hire a local cab on per day basis that can take you around.
Accommodation
Beral is frequented amongst hikers who prefer carrying their own tents and pitching them amongst the woods. Additionally, backpackers also visit Beral and just end up staying with a local family. Being a remote village, there are no hotels, resorts and home-stays per se. If you're someone who believes in playing it safe and prefers booking everything in advance, major towns surrounding Beral offer enough accommodation options. Places such as Rohru, Darkoti and Shelapani have properties that suit travellers on all kinds of budgets. Here are some of the best stay options you can consider on your trip to Beral:
A stay for two starts at ₹6,500 per night. The price is inclusive of breakfast and dinner for the guests.