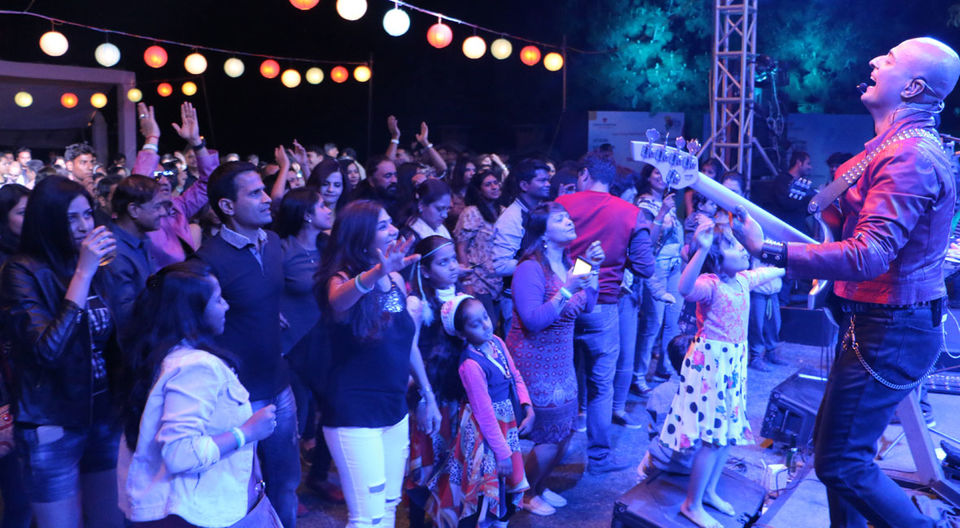 The majestic hills of Himachal Pradesh have recently emerged as a hotspot for some great music festivals. However, if you've been thinking that going to a music festival up in the hills is all about attending underground rave parties and dancing the night away, this one will come across as one sweet surprise!
The small colonial hill town of Kasauli comes alive once every year around the offset of spring when it hosts a one-of-a-kind music festival that is open to all. Yes you read that right! You can now take your kids, your parents and even you great grandparents and give them an experience they will never forget. And the best part hasn't even come yet. It all happens for a good cause!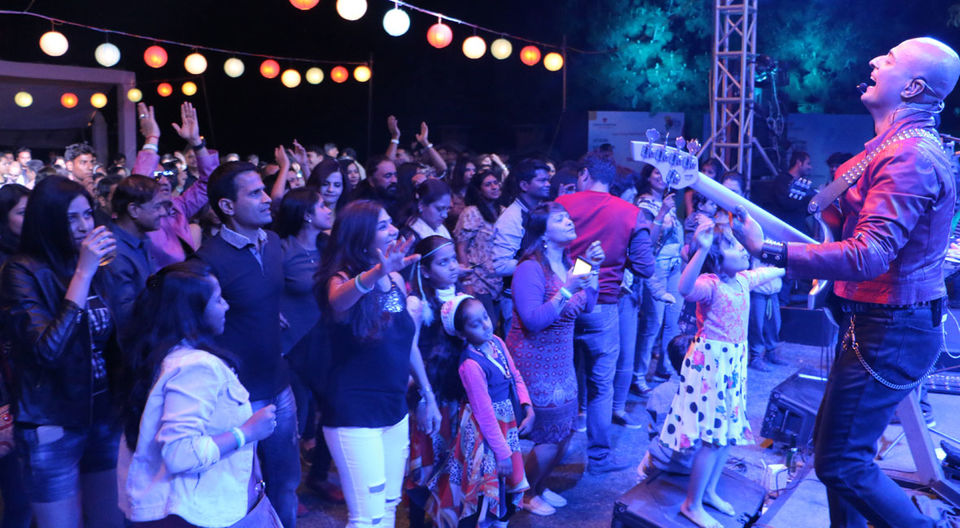 What is the Kasauli Rhythm and Blues?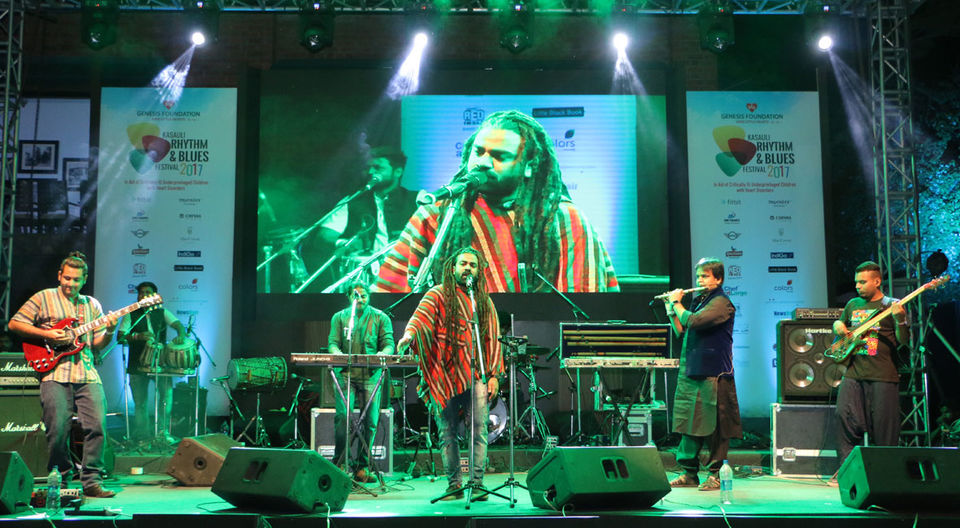 The Kasauli Rhythm and Blues is an initiative by Genesis Foundation that has been working to raise awareness and funds for under-privileged children suffering from heart disorders through the annual music festival. Now into its eighth edition, the festival has seen some of the biggest names in independent Indian music take the stage and enthrall the audience, with a noble cause being the primary driving force.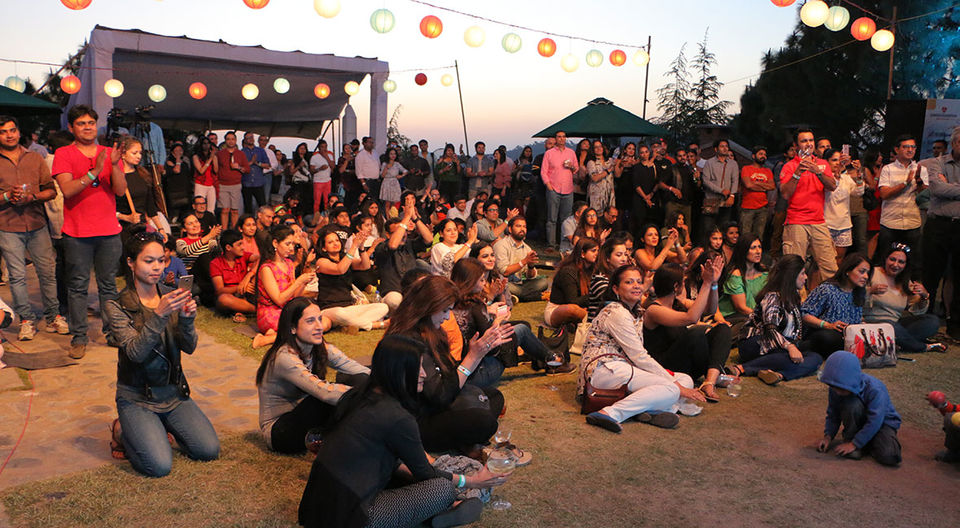 To add to that, the festival is completely child-friendly! So, go ahead and give your child the first festival experience with Kasauli Rhythm and Blues. A weekend full of great music and jaw-dropping beauty awaits you and your loved ones!
When is the festival happening?
The festival will take place on the 19th and 20th of April 2019.
Where is the festival taking place?

Kasauli Rhythm and Blues 2019 will take place in the breath-taking premises of Baikunth Resort located in the remote village of Chabbal in Kasauli.
How to reach the festival venue?
Here's how you can reach the festival venue from New Delhi:
By Road: Kasauli is located at a distance of around 290 km from New Delhi. Drive along the NH44 to get to the venue in about 7 hours from the national capital.
By Train: One can also catch a train to reach Kalka, the nearest major railway station to the venue. From Kalka railway station, hire a local cab or hop on a local bus to get to Kasauli in another hour and a half.
Line up for Kasauli Rhythm and Blues 2019?
Here's the expected line up at the festival:
Day 1
Shubhangi Joshi Collective
The first day of the festival will kick off with a thought-provoking and soulful music by Shubhangi Joshi Collective music band who recently travelled to Bhutan for a four-city music tour of the country. The band also released a new album Babelfish recently which created ripples in music industry.
Maatibaani
Next up, you will get to enjoy collaborative music by Nirali Kartik and Kartik Shahi; that's Maatibaani for you. This Bengaluru-based music band has a lot of things under its belt; from writing compelling songs featuring lyrics of Kabir, Bulleh Shah, to Mirabai and more.
Parikrama
This legendary band is known to mix Classic Rock with Indian musical instruments. Having performed with Iron Maiden, the band is bound to hypnotise the crowd.
Day 2
Soundarya Jaychandran
Indian classic when blended with rock and pop is what Soundarya Jayachandran's music bring to you. With the historic Shades of Performances, you are definitely going to enjoy this one performance.
Thaikkudam Bridge
This 15-member music band released their first album Navarasam in 2016 and have never looked back since then. Thanks to layers of closely interspersed music, Thaikkudam Bridge rock music with soundscape is bound to entrance the audience.
Bryden-Parth
What betters the kind of music that has the capability to enchant the Western music lovers as well as Indian Classical fans? With over 1000 live concerts under their belt, this one performance you shouldn't miss in this festival.
Hari & Sukhmani
No matter how much you follow western, Indian Classical will never fails to strike a chord. The by Hari Singh and Sukhmani Malik is an incredible and enchanting mix of folk music blended with electronic.
Tickets
Visitors have an option of buying both, single day tickets as well as season passes that are valid for both days. Since the festival is child-friendly, children between the age of 13-18 can also witness the confluence of talents at the festival at almost half the cost while those below 13 get to attend it absolutely free of cost! Click here to get your tickets now!
Accommodation
Though the festival venue itself serves as a great accommodation spot, Kasauli has a bunch of other places you can put up in as well. Here are some of the best: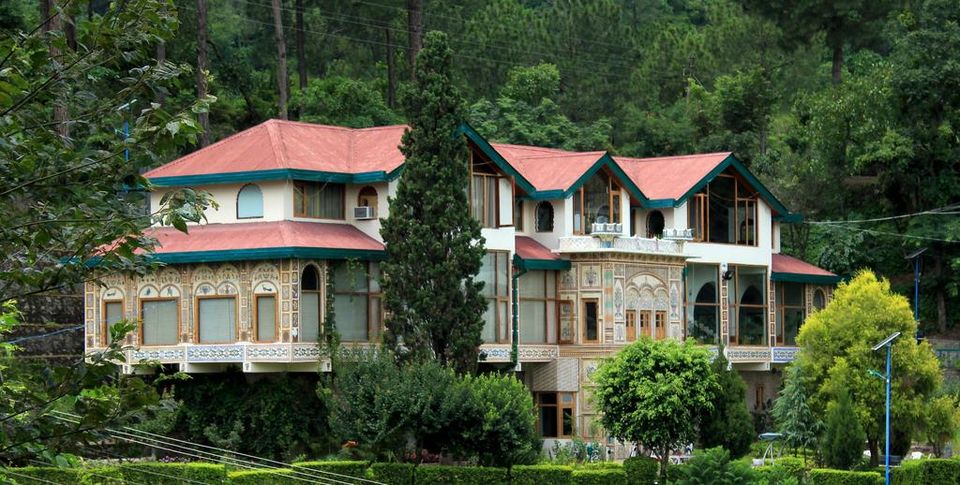 A stay for two at the resort will cost somewhere between ₹7,000-11,000 per night, depending on the choice of accommodation. The price includes all meals.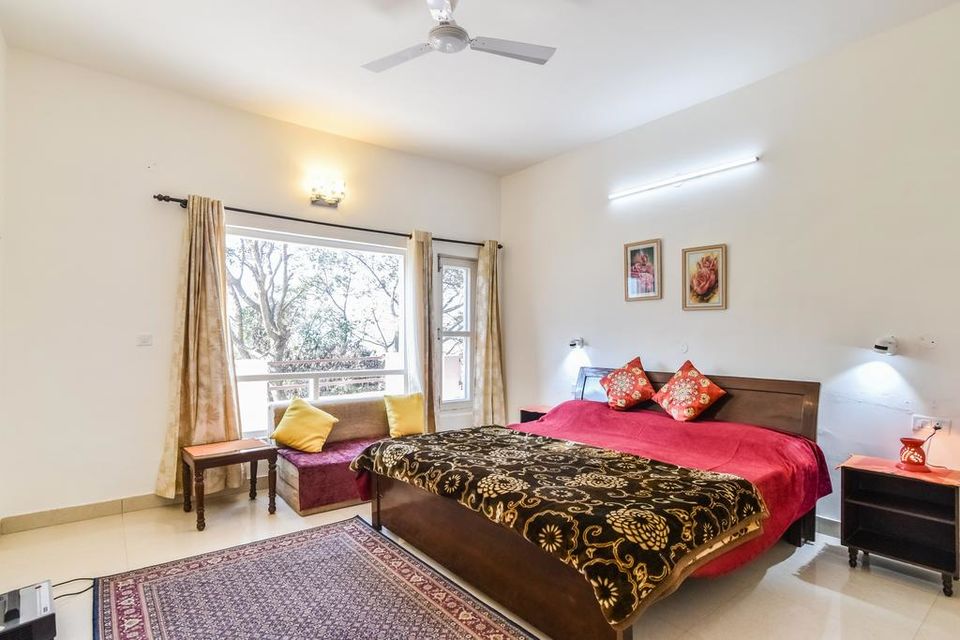 A stay for two at the homestay starts at ₹4,000 per night. The cost does not include any meals.
A stay at the villa will cost approximately ₹3,500 per night for two guests. Pay an additional ₹250 per person to enjoy a buffet breakfast.
For more details on the event, contact Genesis Foundation on 0124-4081528 or visit their official website.
Write in here to share your favourite festival experiences with the Tripoto Community.