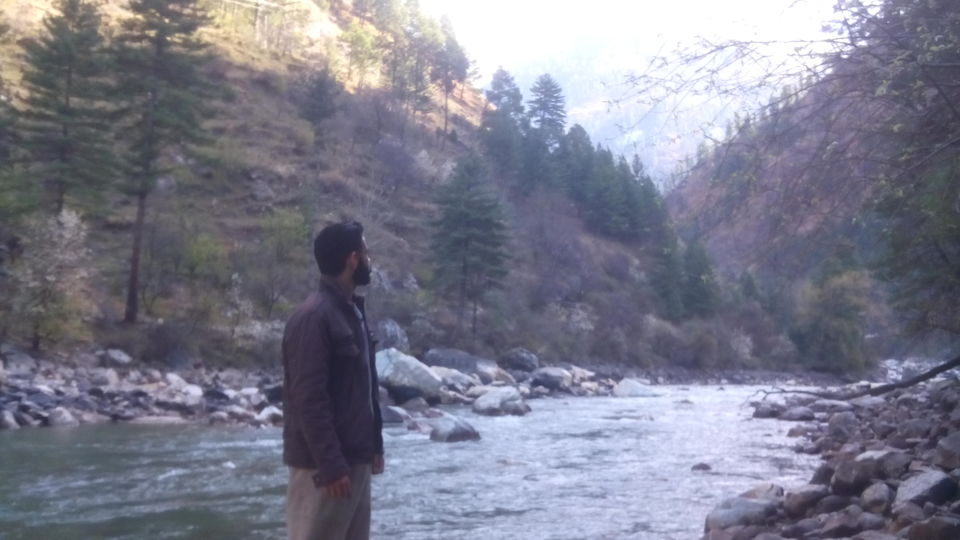 Well well,what could be better than getting lost and discovering oneself in the lap of mother of all the creation "Parvati". I am talking about Parvati valley in the "Kullu" district of Himachal Pradesh in North India.Parvati valley comprises of various small rivers,villages and of course lots and lots of wilds.
Travelling has always soothed my soul,for me it used to be an escape and now it has become soul food,and no matter how civilized we get;soul will always crave for wilderness.So thats how this trip to Kheerganga was planned.
Each and everything on the way to Kheerganga will mesmerize you,serpentine river travelling along you to distant snow capped mountains,stone houses basking in the freshness of morning Sun,babushkas smoking "bidis" in gypsy looking attire,goats grazing on steep slopes of mountains,bovines accompanying us along the trek to Kheerganga.
Believe me,you will not want to close your eyes even for one second.
Chandigarh
I have always preferred public transport instead of taxis and cars because its cheaper, gives you a chance to better connect with landscape and you can always chat up locals who will tell you stories and cultural importance of all the places you are now going to visit.
So,starting my journey from Inter State Bus Terminus,sector 43,Chandigarh.One can easily get an HRTC bus to Bhuntar at which place road divides to Manikaran Sahib leading upto Kasol and Barshaini and the other one goes to Kullu and Manali. Many private buses also commute from Chandigarh to Kullu which are a bit expensive and more comfy.
Bhuntar
After travelling for 250 kms and approx 7 hours I reached Bhuntar which is marked by a large iron truss bridge at the confluence of rivers Beas and Parvati.
From here you can either take a taxi for journey further or a local mini bus which will take 1.5 hrs to cover the 30 km distance upto Kasol.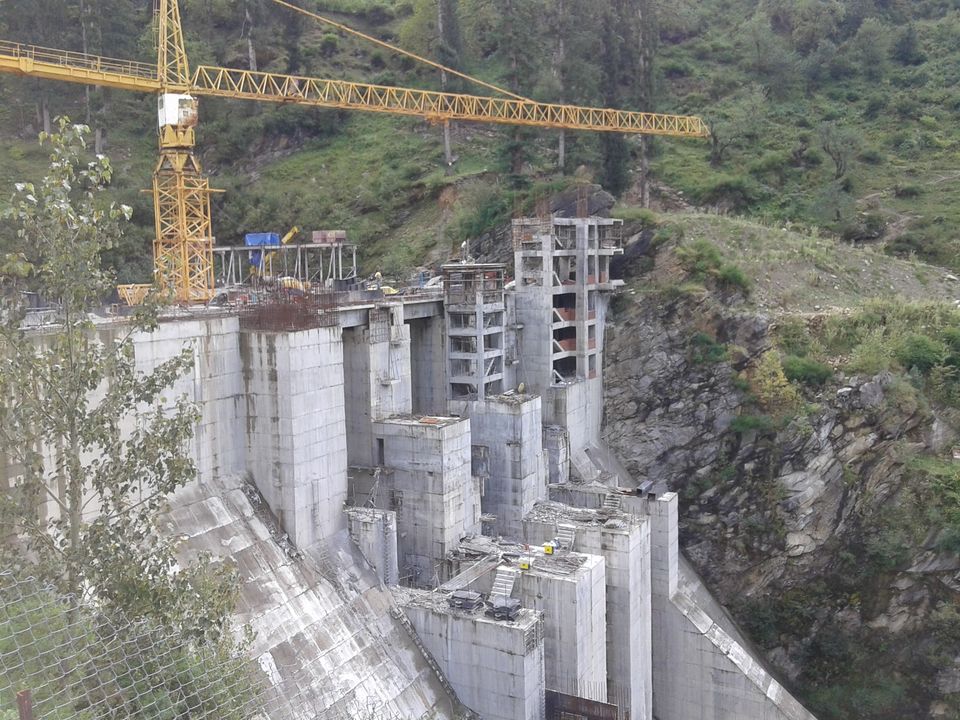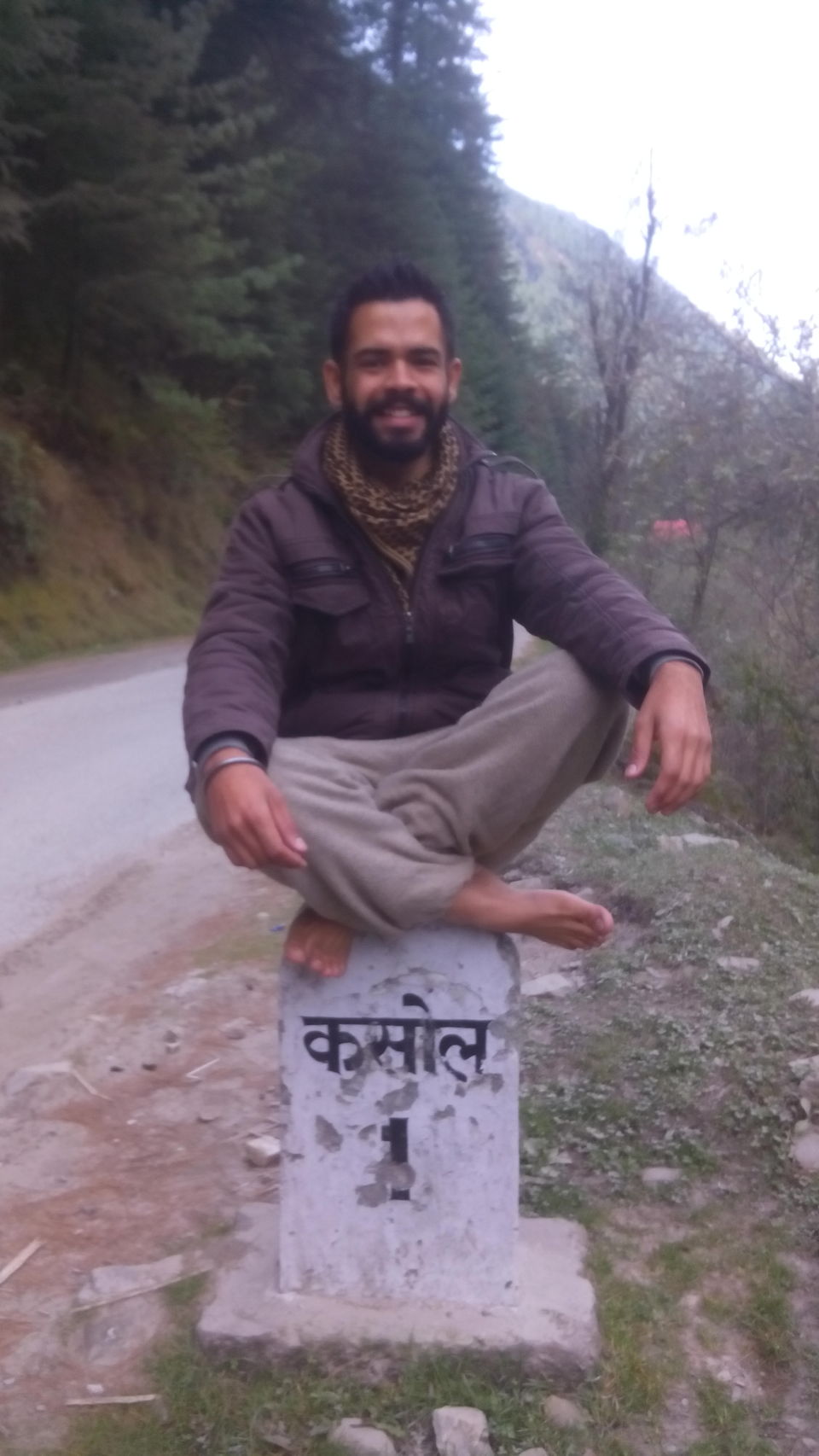 This is the place which is aptly named Mini Israel,in three words I can sum up this place:food,culture and hash.This small town is just located on the banks of Parvati river.With lots and lots of food joints almost all of them offering Italian, Israeli and French cuisines.Be it Jim Morrison Café up in the hills offering hashish priced too high per tola or Evergreen Cafe in the marketplace, lemon tea with an omelette or Cinnamon bread from the German Bakery,you will love each and everything here.This place doesn't seem to be in India,with all its pathways brimming with foreigners and all the things that are kept on display outside the shops like jute bags, fleece pajamas, dreamcatchers, rolling papers, chillums, hippy themed t-shirts and rucksacks.There are many affordable hotels here where you can rent a room for as low as Rs 400 in off seasons.
Manikaran Sahib
This town is of historical and religious significance for people of both Hindu and Sikh faith. It is just 4 km from Kasol so I walked and on the way met some fellow travelers who were also going for Kheerganga. It flaunts off its hot water springs which have sufficiently high temperature to cook food and boil rice.Many moderately priced hotels are there and some of them are built on hot water springs hence you can stay and enjoy a hot sauna in your own hotel.Or you can stay at Gurudwara where they too have a pond of continuously circulating hot water for dipping in for devotees. I stayed the night here;its free of cost and there is always free food.
Next morning moving on to next pit stop on our journey to Kheerganga is a little village Barshaini. You can take sparsely timed local buses or shared wagons which will charge anywhere from rs 20 to rs 50 Per head.Here a hydroelectric dam on the Parvati river dominates the landscape.Whiffs of fresh air and sight of distant mountains will kill all the tiredness of your journey.
Kheerganga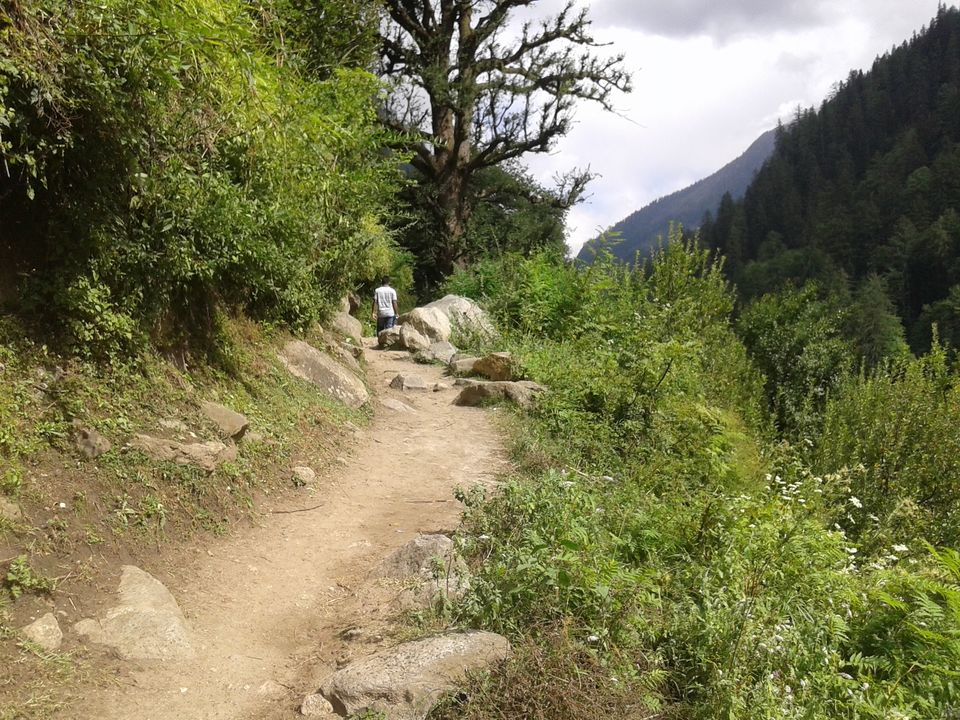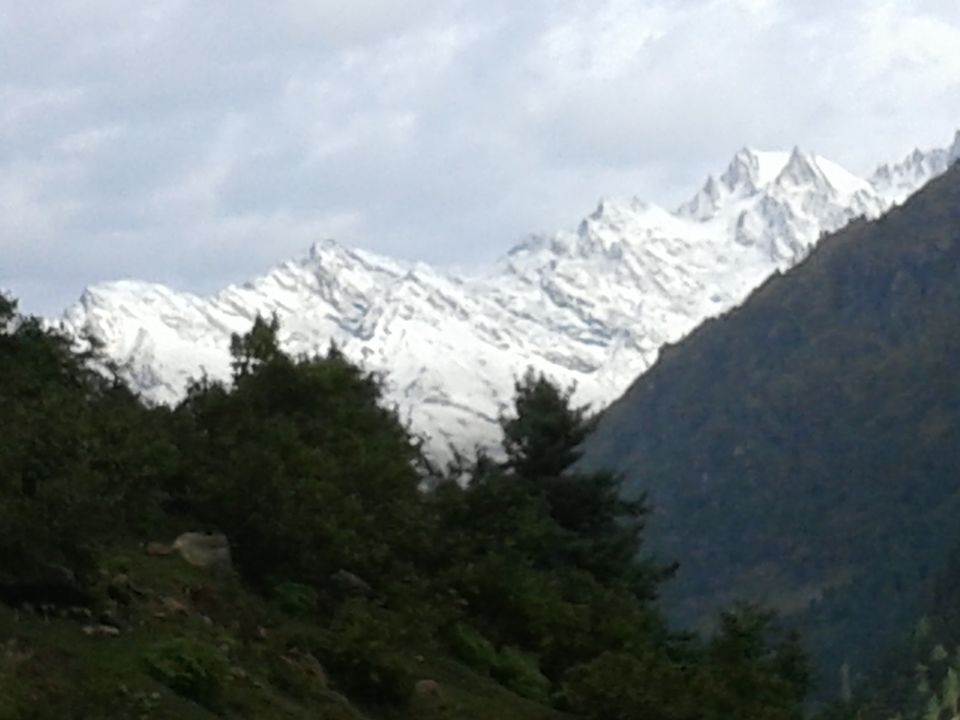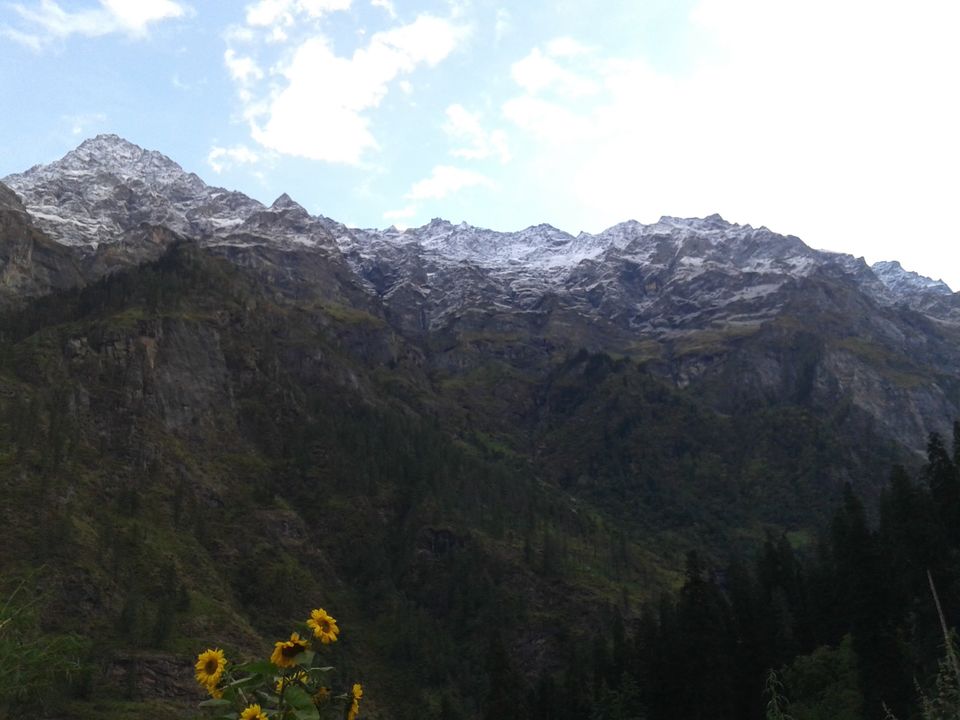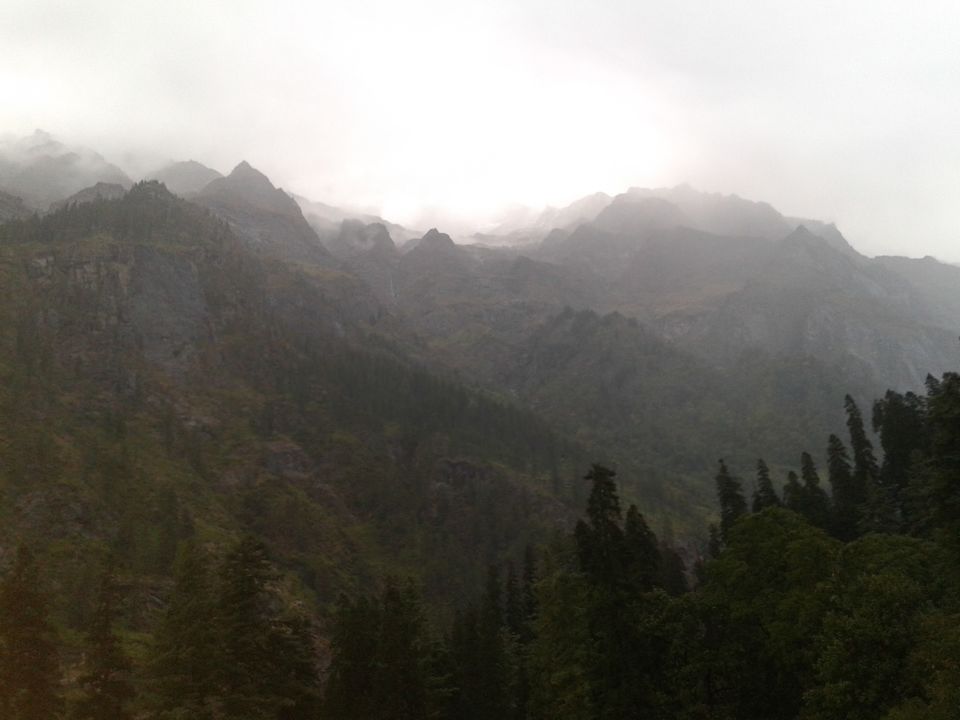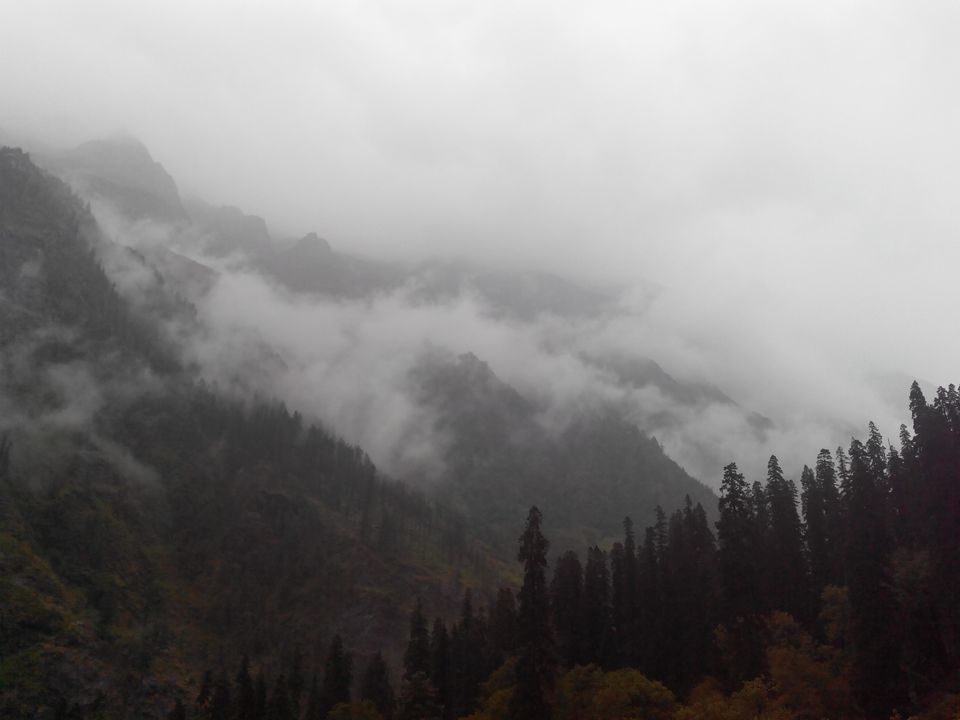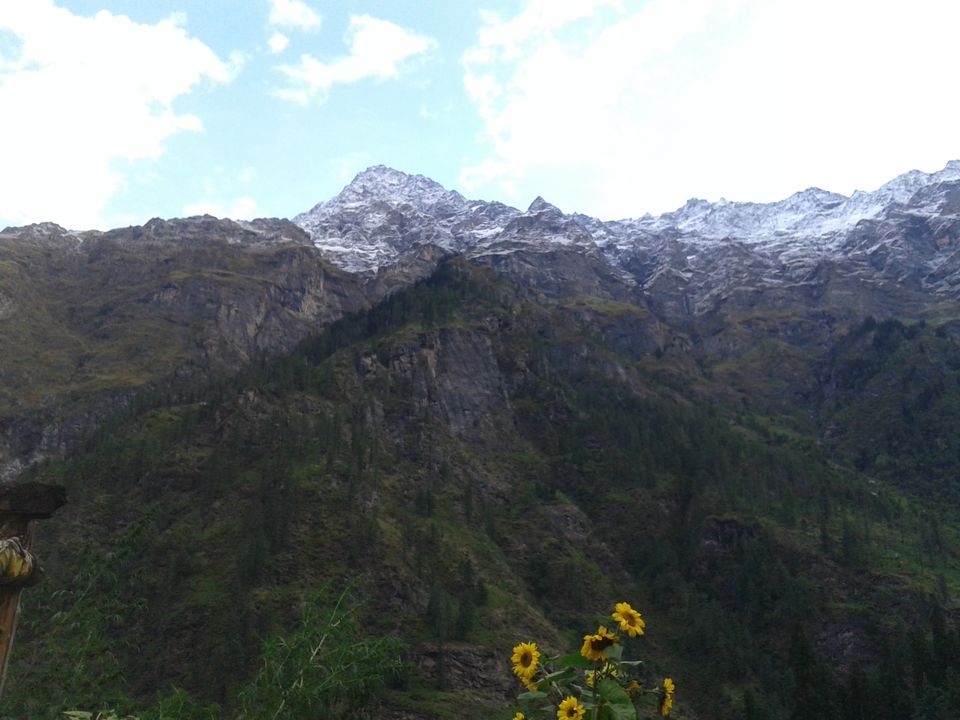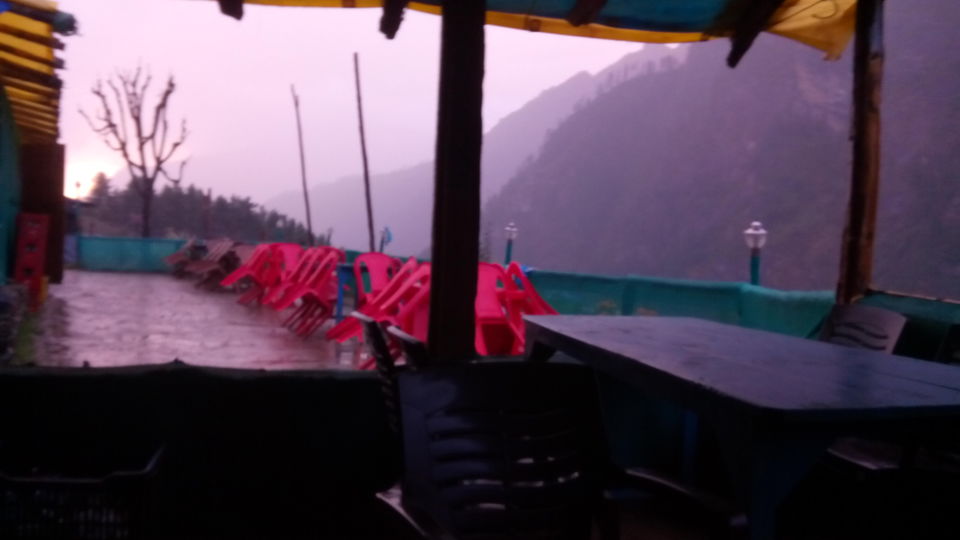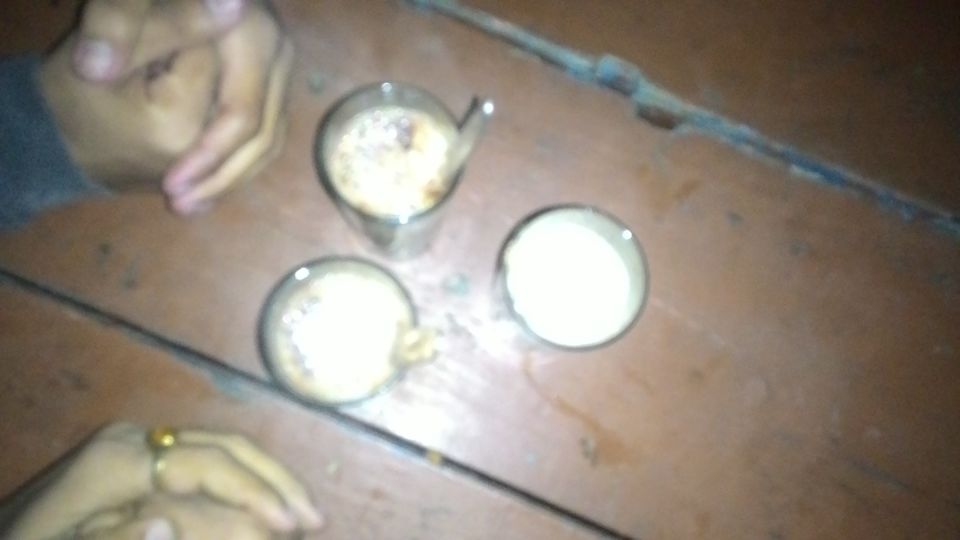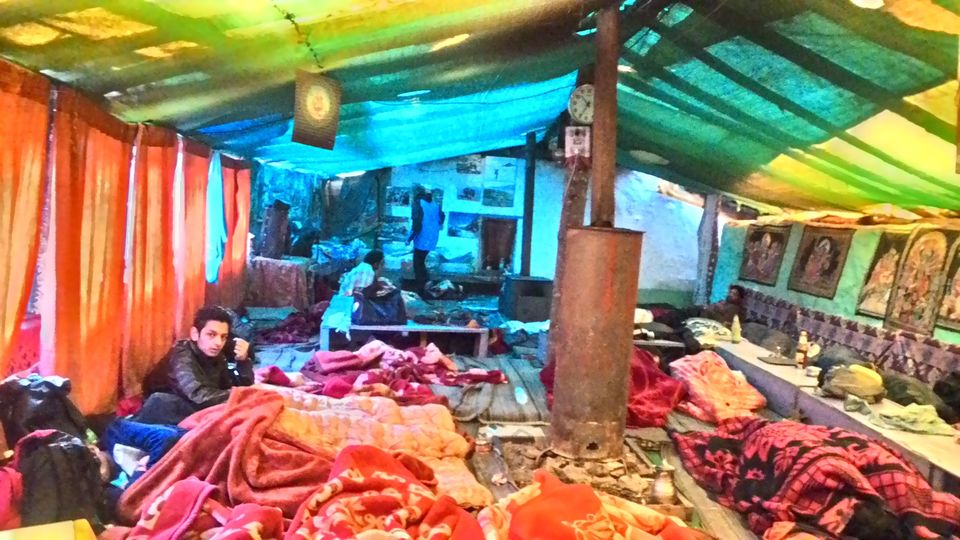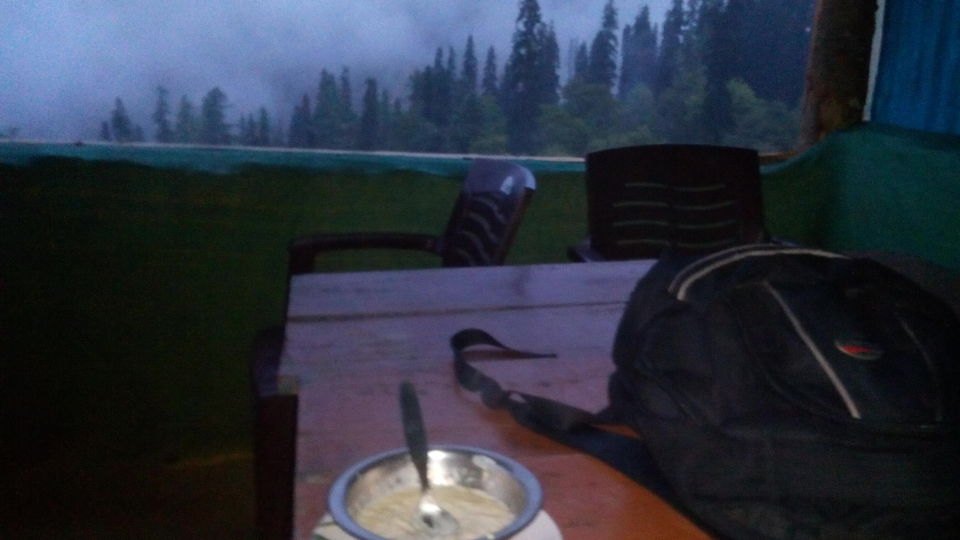 At 12 in the noon I started the 14 km trek on foot to the high point of my journey "Kheerganga";meaning the river of kheer (a dessert made from milk and rice).This is the place where Shiv Shankar is said to have meditated for 3000 years. This trek is marked with many small dhabas and tea joints. Elevation is continuously increasing in this trek,our body takes first 15 minutes or so to get used to increased heartbeat and breathing rate. First plateau comes at Rudranag Spring, aptly named because of its serpentine path.
Wilderness,a sense of freedom, mild sunlight and Apple orchards will accompany you in this half of the trek.I used to stop time and again just to be in the moment,to thank the mother nature,to be thankful for this wonderful opportunity of being alive where possibilities are limitless and I have all the universe at my disposal.
Trek becomes more adventurous after crossing the wooden bridge over the river as path becomes slippery and wilderness get thicker..It was almost 4 in the evening when i reached "Kheerganga" .Instead of looking for a place to spend the night(which definitely should be your priority) or refreshing my exhausted body with a cup of hot tea,I bowed before Shiva at the temple,thanked the creator for letting me reach his abode and just plunged into the hot water spring.
It was euphoric.You wont feel a muscle let alone muscle aches when that hot water engulfs you.After having my full share of this hot massage I set out to look for a place to stay. Almost all the cottages will offer you secluded cabins or bed in a large cottage depending upon your preference. A small inn is also there ran by Barshaini village administration which will cost you Rs 150 for a single night which includes dinner, morning tea and breakfast. Food won't be a problem even in this wilderness.
At 2 in the night,in front of me was a mountain whose green was slowly being covered with white as the night got deeper and deeper, white foggy clouds were floating as if Shiva was puffing his chillum. Nothing seemed more important than to be there in that moment,not my family,not my friends,not the job I've been stressing over,nothing.
I had to get inside as it was getting too cold outside.In the morning again I got up at 5 wanting to spend as much time as I could in the hot spring.At first I thought water here was not clean because of some white lichen floating in the water but then panditji(temple caretaker) told me "YAHI TO KHEER HAI BETA"(this is the Kheer,son).Although I couldn't stay in the pond for more than 3 hours as panditji there is quite strict about rules and regulations.
Having my breakfast of a big bowl of honey porridge I again set out for Barshaini at 11 in the morning,which took only 1.5 hours this time.
Retracing my footsteps back to Kasol and Bhuntar,I reached Chandigarh the following night.
Now some tips on how to go about this trip:
1.Best time to visit Kheerganga is between May and November.It is advised to start the trek before noon.
2.Travel light,carry warm but light clothes.
3.Always carry a flashlight with you.
4.Don't eat stomach full before starting the trek.
5.Carry water and eatables (fruits or fruitcake) with yourself on the trek.
6.Carry some anti vomit medicine (Emeset 8 works best for me)
7.Respect mother nature.Don't litter the forest.
8.Leave your ego at home.Don't be afraid of going out of your comfort zone.
I urge everyone to make this trip at least once but beware;the "you" that will embark on this journey will be lost somewhere in those woods and a new "you" which will have lost all the pretentiousness and ego will return and you may find it difficult to adjust to same old pattern of life.