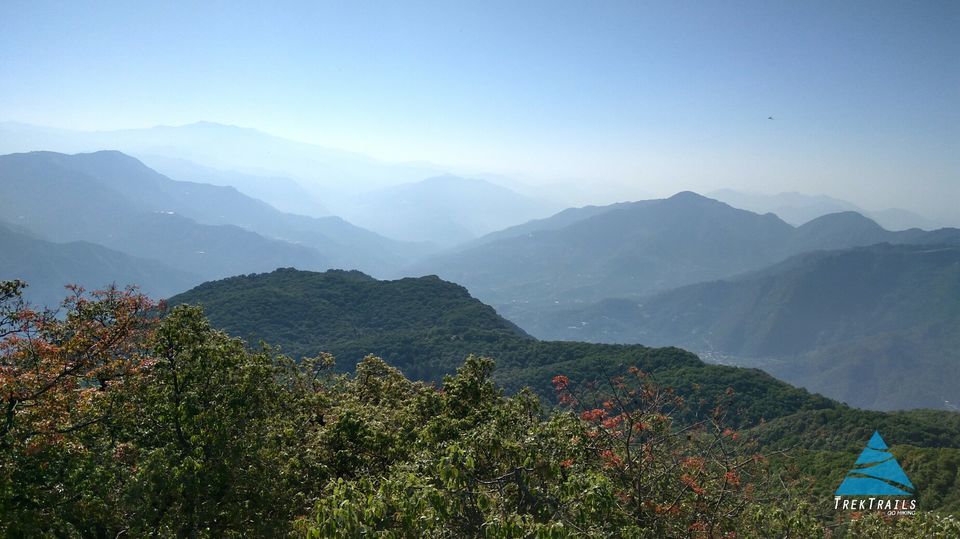 Karol Tibba Trek via ancient Pandava Cave is a blessing for all adventure enthusiasts looking for a short and quick refresher. Located at 2240 metres within Shivalik or lower range Himalayas, it is the highest peak of Solan region. Trek starts from little town named Chambaghat, which is 5 kms from Solan and roughly 70 kms from Chandigarh. It's an easy hike of 6 kms till the top.
Karol Tibba trek has a lot to offer within a single day which would be etched in your memories for long time. Hence, I recommend this to everyone including beginner and seasoned trekkers. Here are the 6 reasons which will surely make you pack your backpacks and head for this exciting hike.
1. Ancient Pandava Cave
Trail passes through famous Pandava cave which is 4 kms from Chambaghat. It is believed to be oldest and longest (28kms) cave in Indian Himalayas. Locals believe that mythological characters, Pandavas built this cave and stayed here during their exile. Other end of the cave is in Pinjore. Cave is dark and damped and gets narrower as one walks inside. Make sure to carry your head torch to enjoy the walk inside this mysterious cave.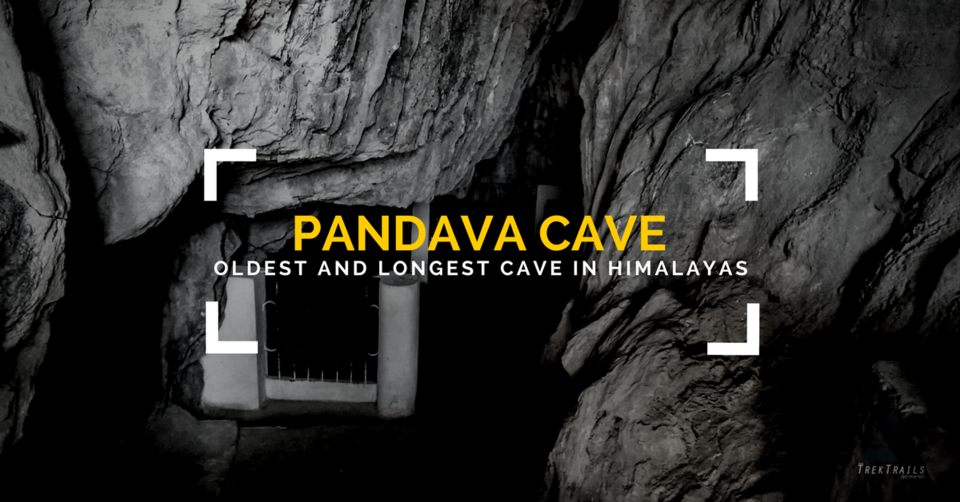 2. Karol Tibba Summit
Experience the joy of climbing a mountain as you summit the highest peak around Solan region at 2240 mtr. As you hike further 2 kms from Panadava Cave, you will reach a T-point with Karol Temple towards right whereas Karol Peak to the left. Karol top/peak offers stunning panoramic views of Solan city. On a clear day, Shimla city and Churdhar peak are also visible from here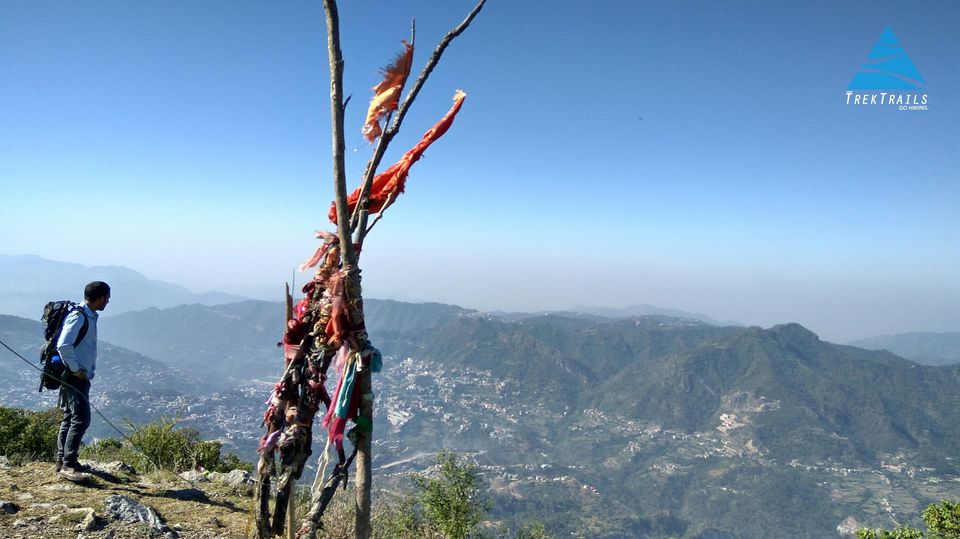 3. Pine Grove forest trails
Initial 1.5 kms trail is well laden with bricks and passes through grove of fir and Pine trees. As you ascend, you can get glimpses of Solan city from various points through the forest. Once the paved brick trail ends, you will be hiking through mountain grasslands and eventually enter a dense forest before finally reaching Pandava Cave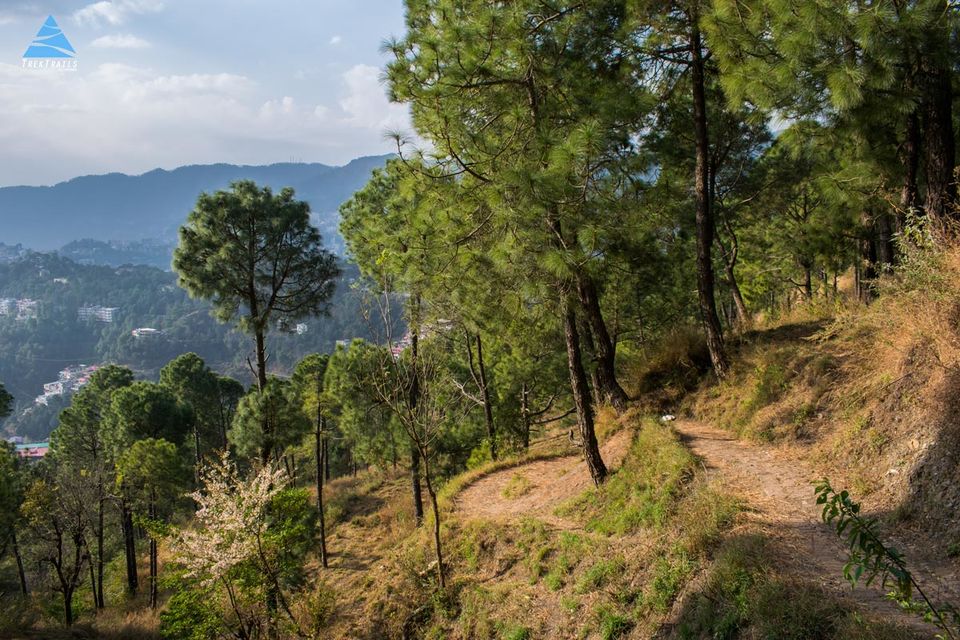 4. karol Temple
Ancient Karol temple dedicated to Goddess Kali just next to Karol tibba is another highlight of this trek. It offers similar views of Shimla city and Churdhar peak as seen from Karol Top. One can also see contrasting views of series of mountains stacked one behind the other. You can also get a top view of dense forest which you have crossed to reach here. Hike to Karol Temple is a steep ascent of 2 kms from Pandava Cave
5. Single Day trek from Chandigarh
Best part of this trek is that it can be completed within a single day from Chandigarh. So, if you are searching for treks near Chandigarh, Karol Tibba trek is an apt location. Chambaghat, starting point of the trek can be reached within 2 hours from Chandigarh. Among transportation options to get to Chambaghat, one can either catch a bus heading towards Shimla or hire a full day cab. Start early from Chandigarh at around 6 AM to be back by evening.
6. Lesser Known and remote
If you wish to get away from chaos of city life and want to spend some quality time within serene surroundings, then untouched trails of Karol Tibba is a perfect hiking option. Being famous among only locals, Karol Tibba attracts limited tourists.