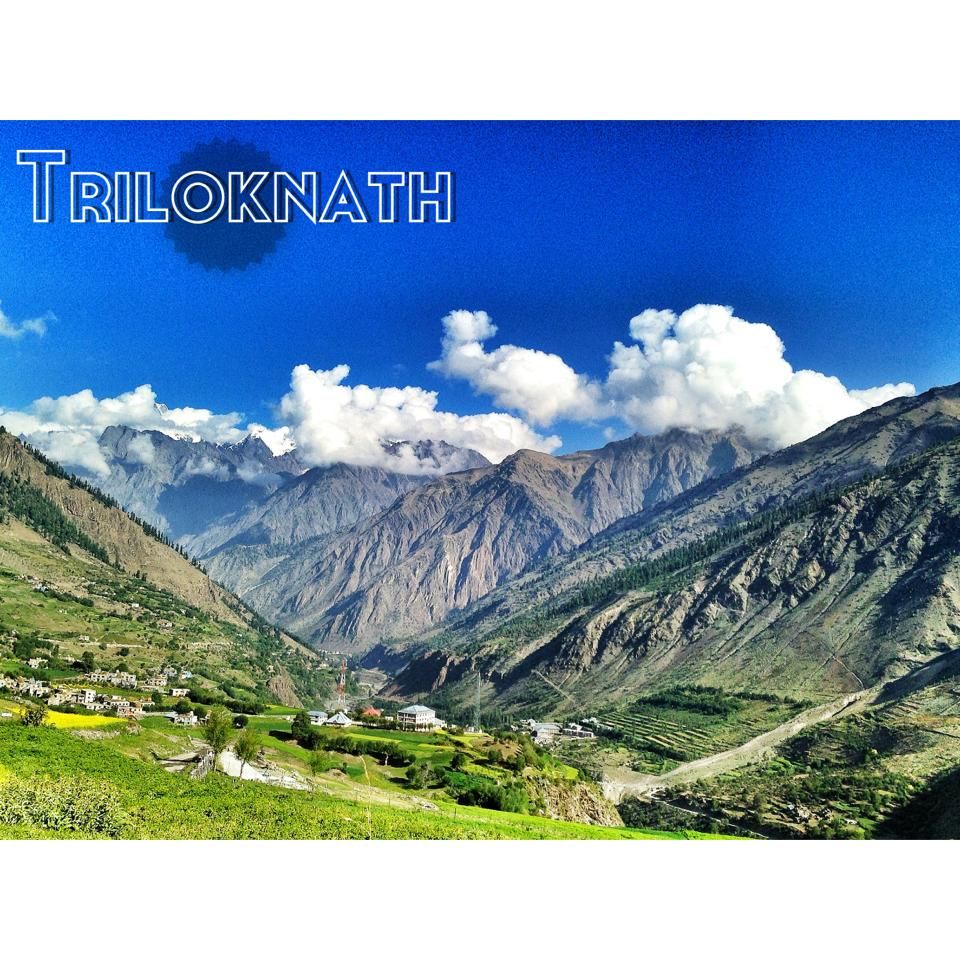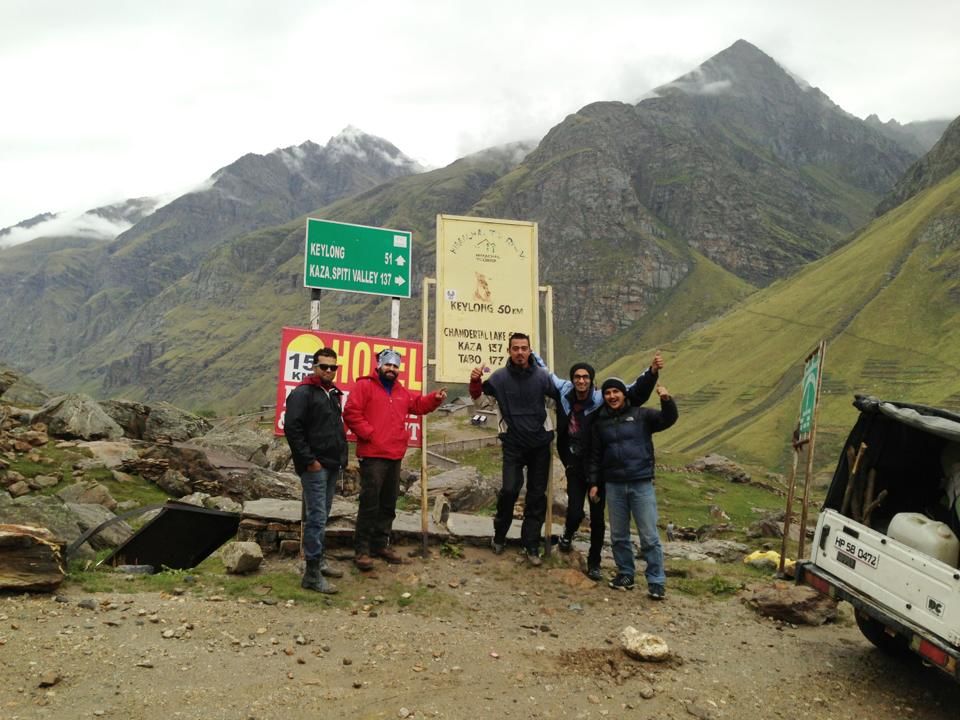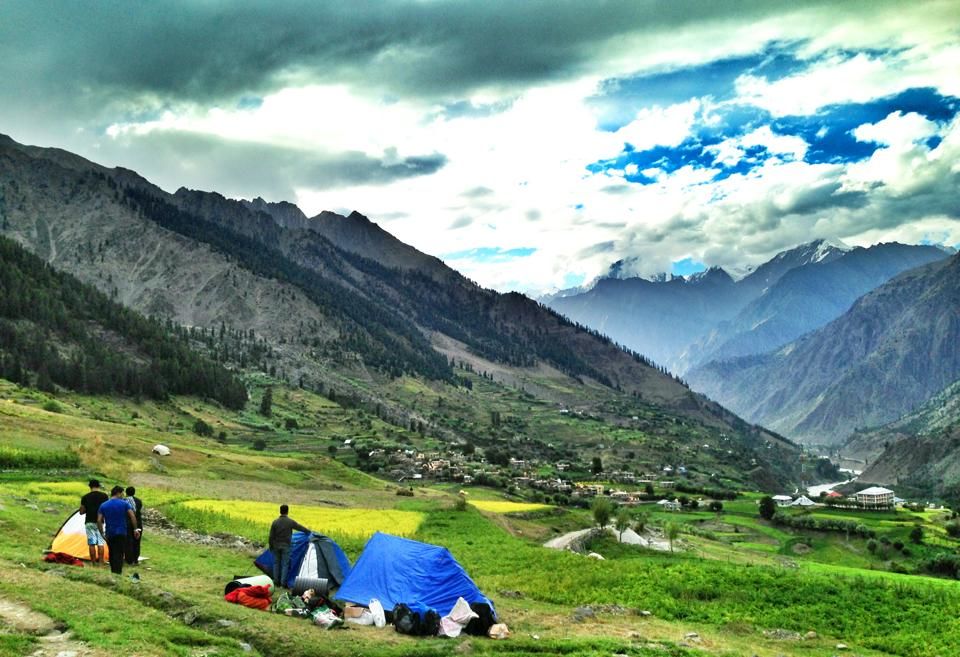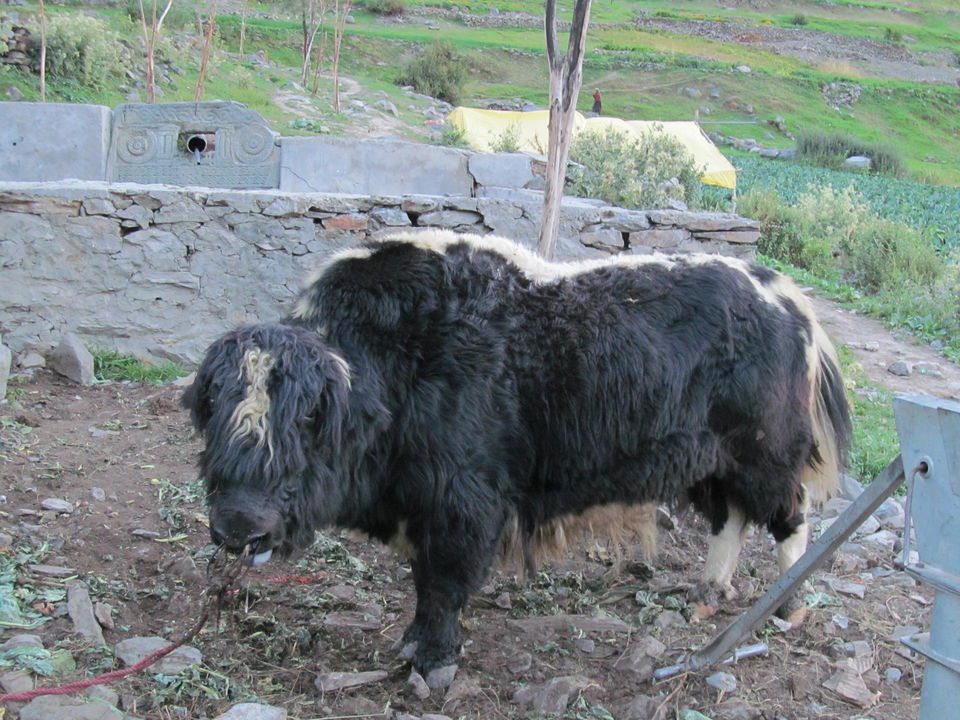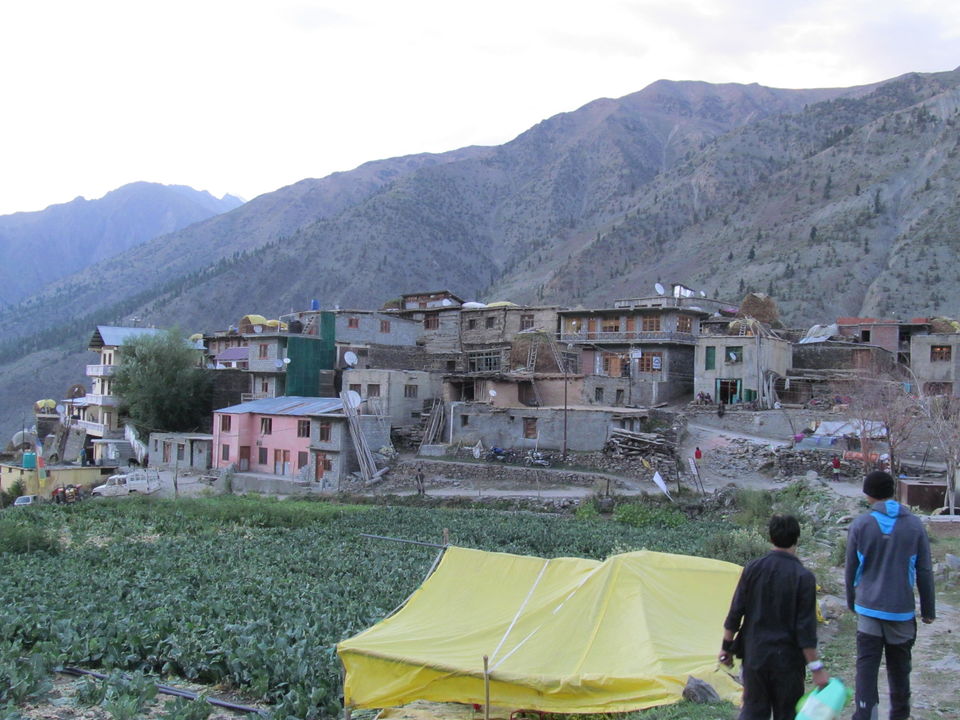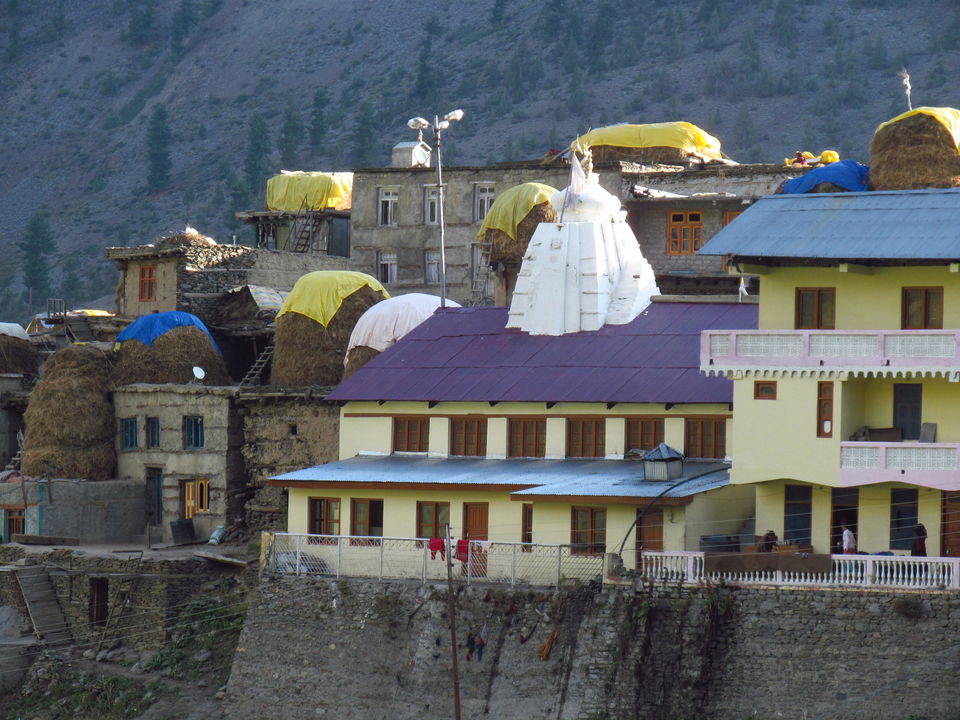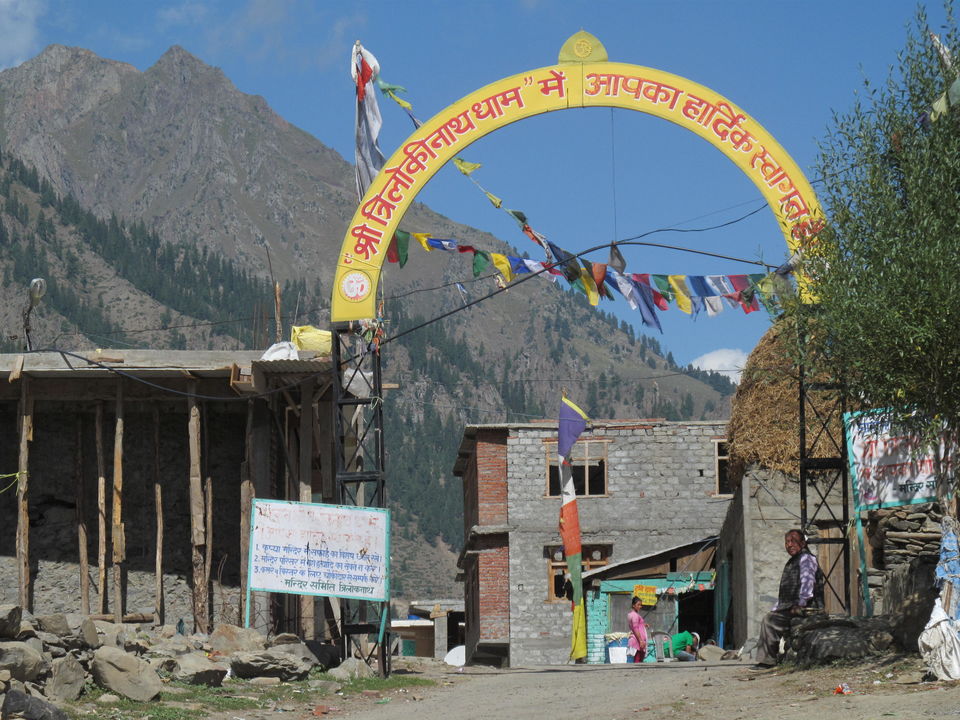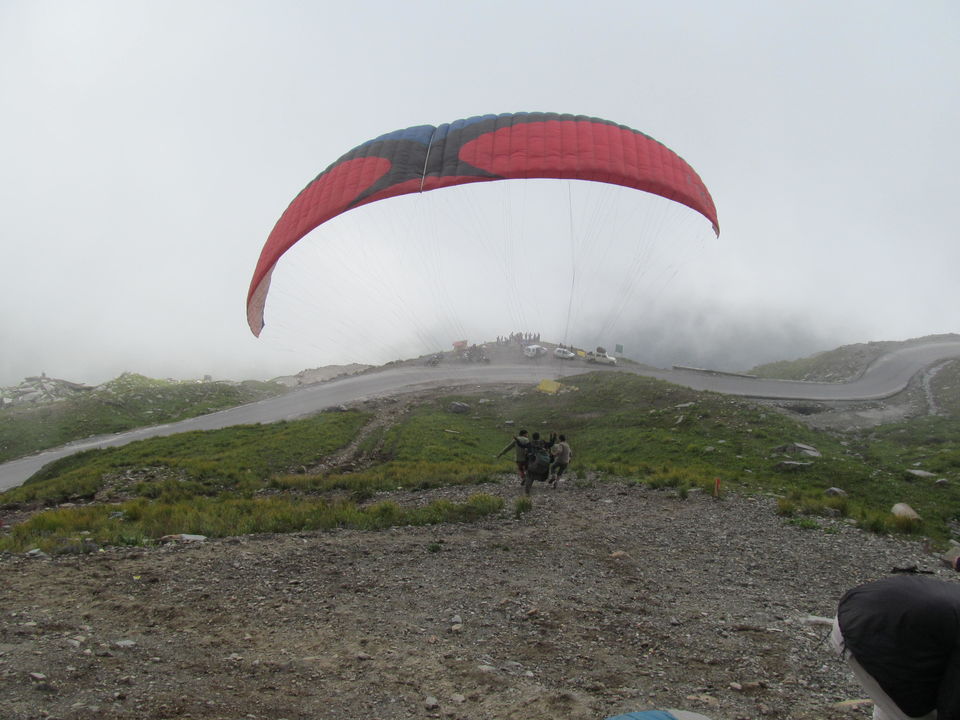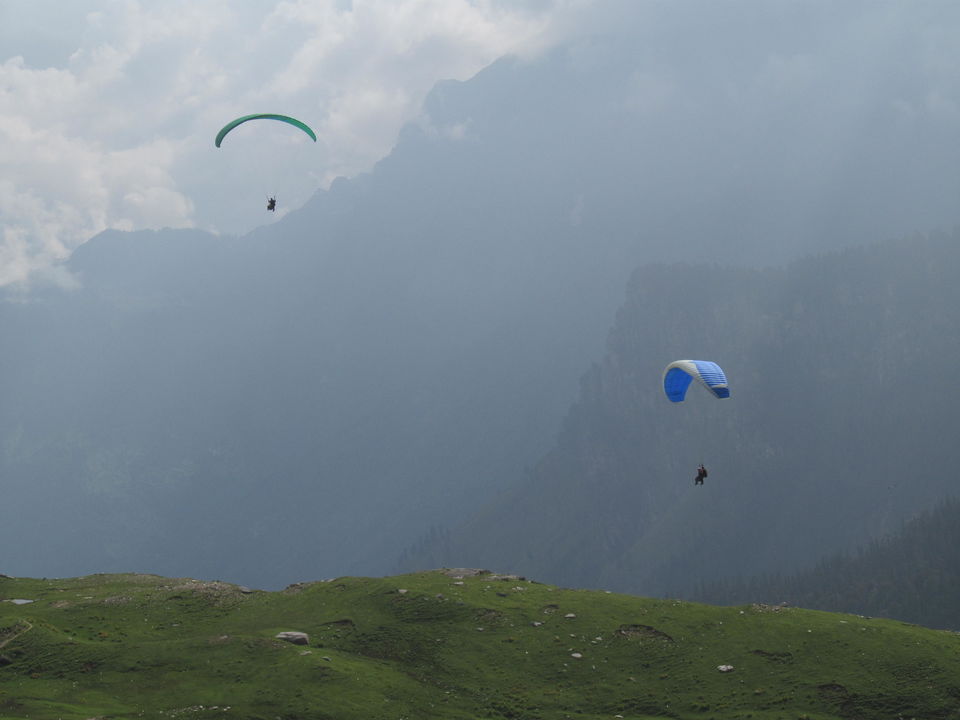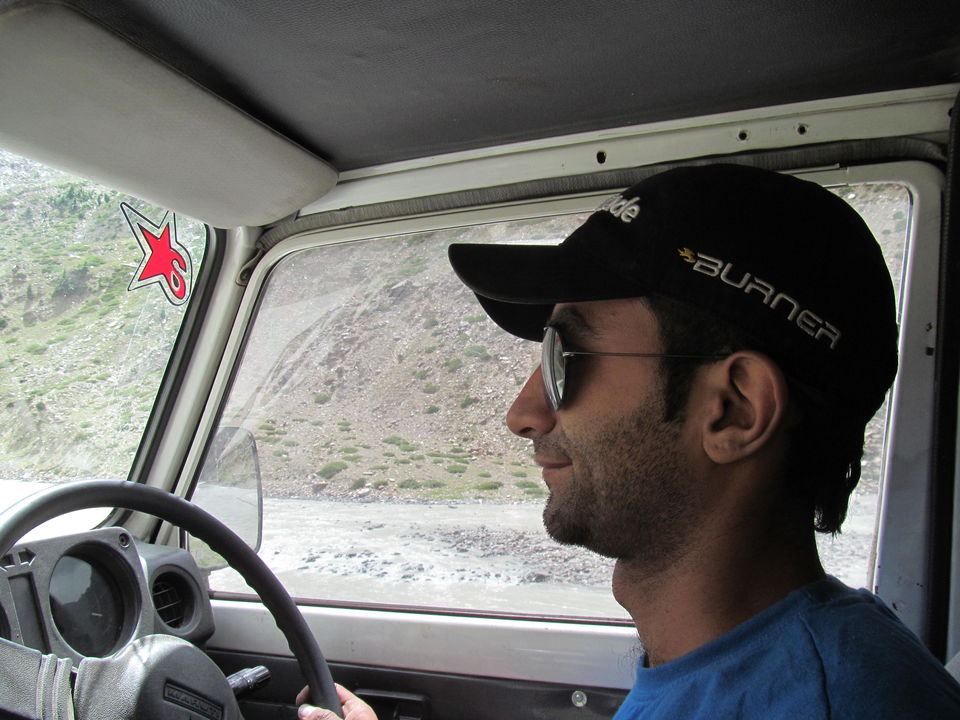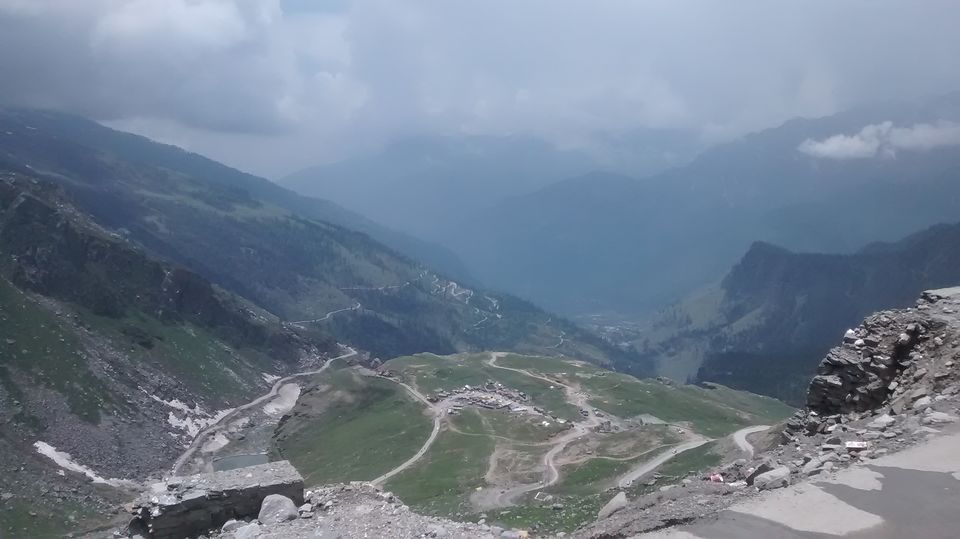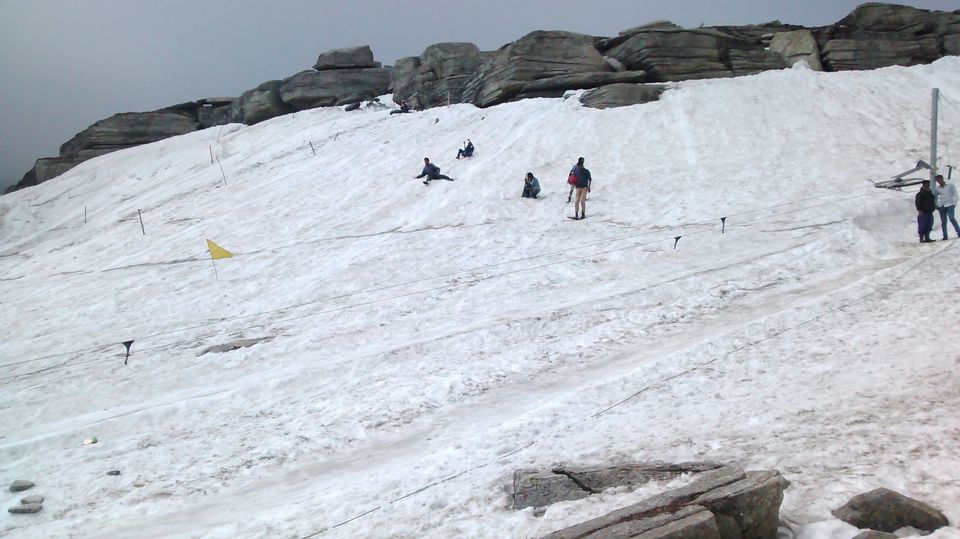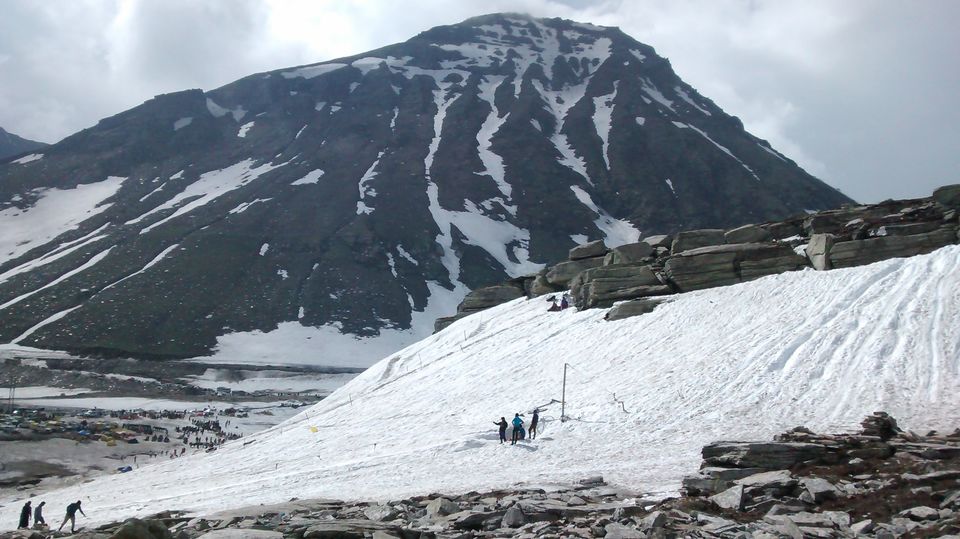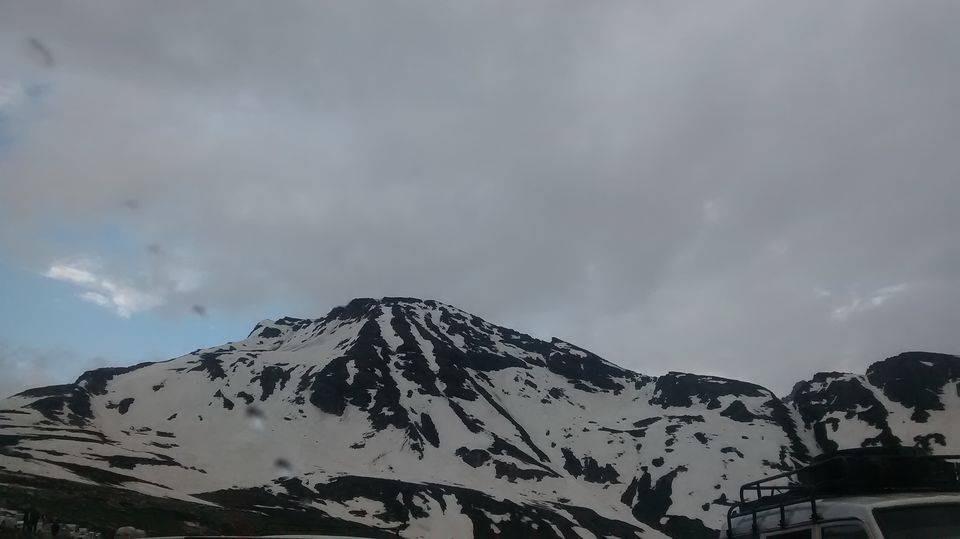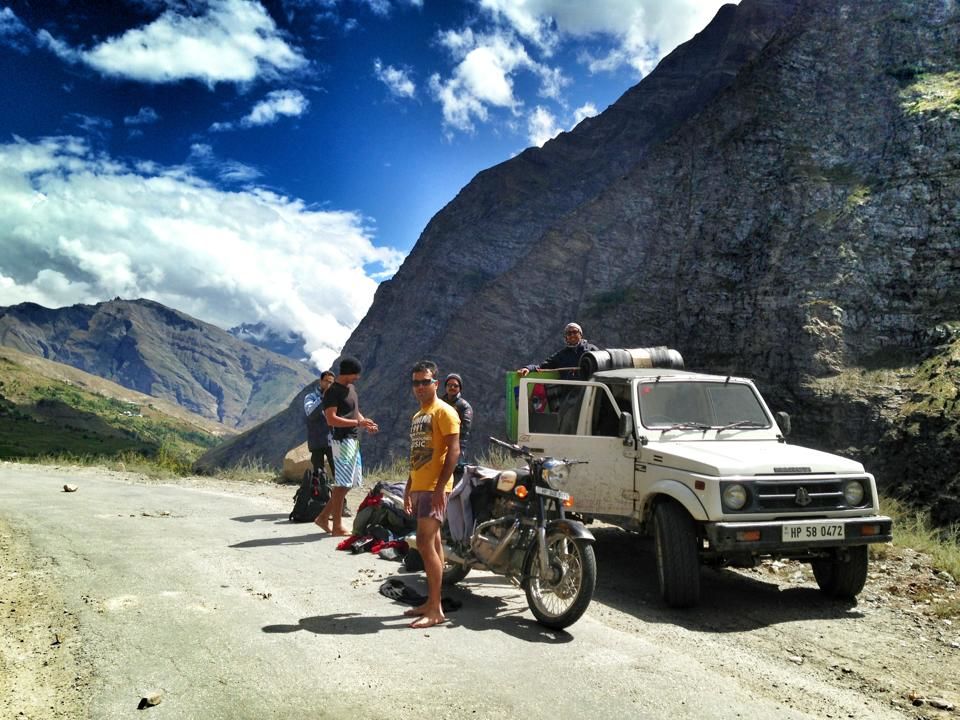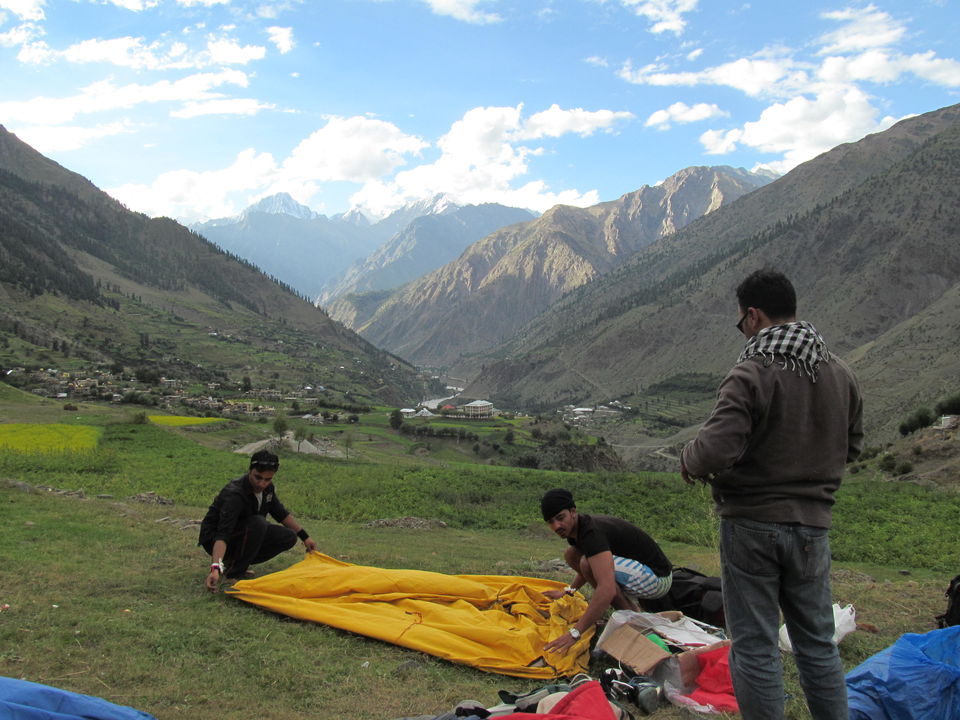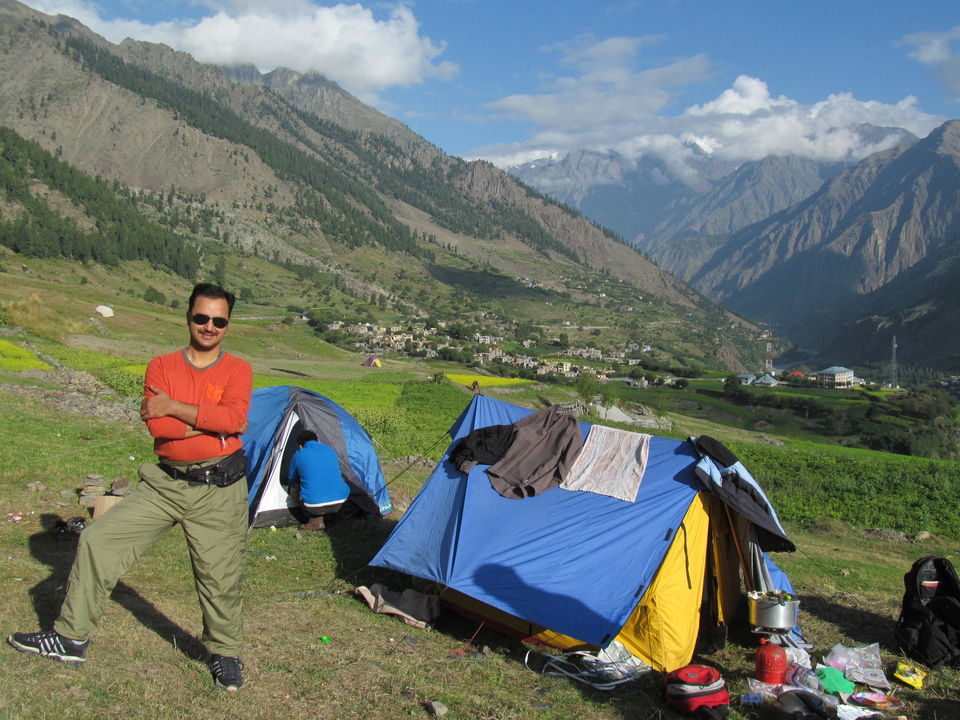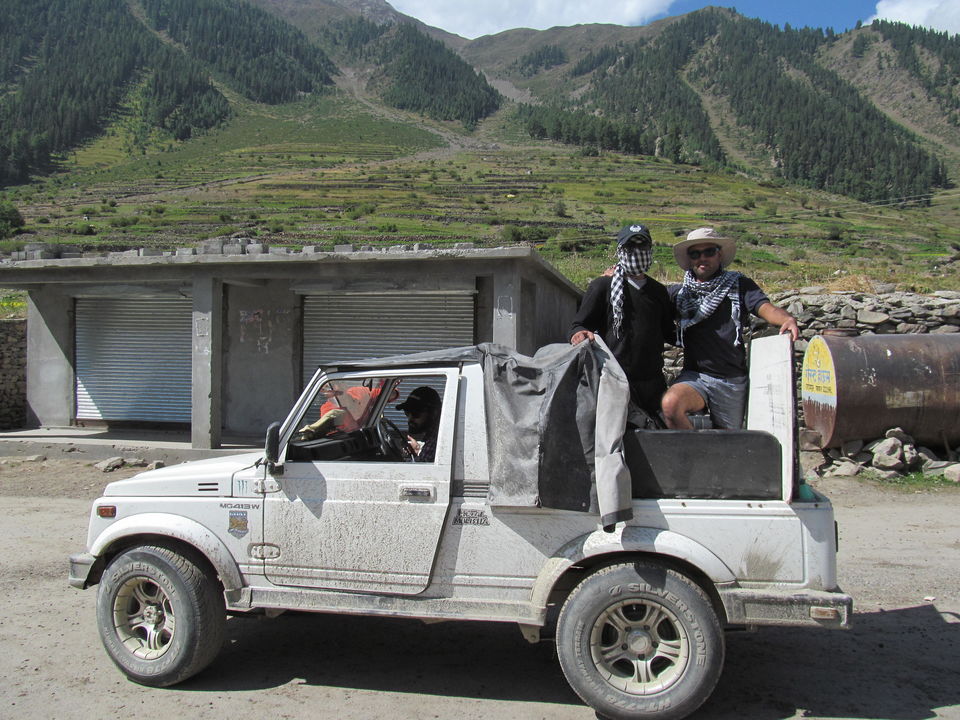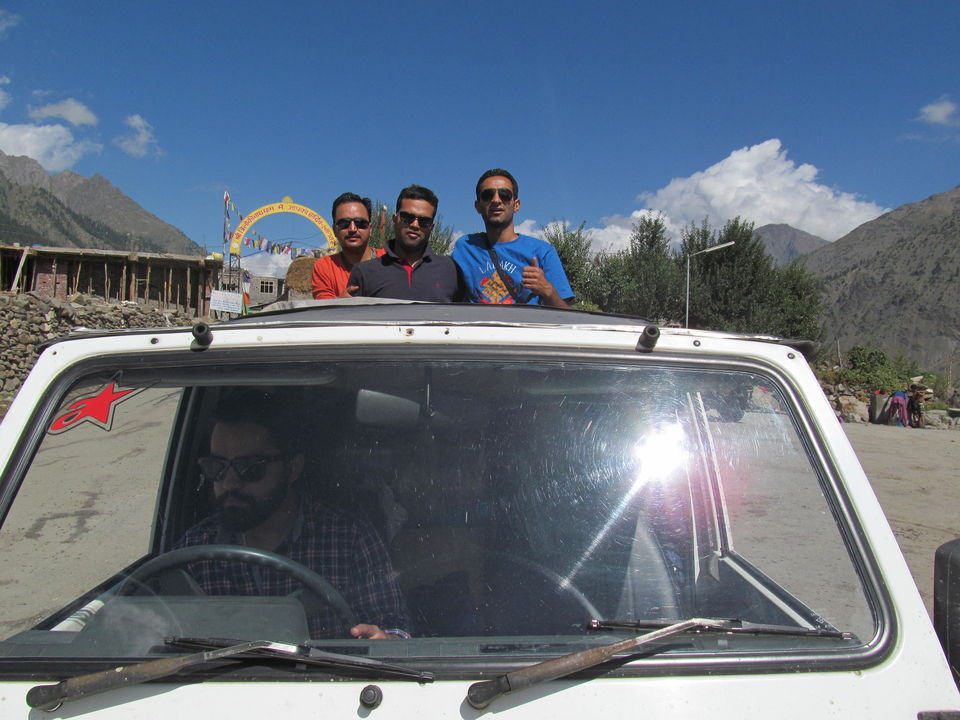 It was an instant decision by all my friends to visit an unexplored place located in Lahaul (Himachal Pradesh) called Triloknath temple. The actual trip was planned to Chandertal (Lake of the moon) located in Spiti at 14000ft, but we ended up going in another direction due to some weather circumstances.
Our journey started from Kullu, with loads of food, camping gear and woods for campfire as there are no sources available to keep ourselves warm from shivering nights of Chandertal Lake. We started around 4pm in the evening, and travelled by one Gypsy and one Royal Enfield, on reaching Manali at 5 pm it started raining heavily, the adrenaline rush in body was so high that we were not in position to change our plan, and that was the moment when all decided to stay overnight at a place called Kothi.
We reached Kothi by 7pm and visited a place called Kothi Heights. On that night, I can still recall the quiver of that chilled and rainy weather;andwas amused by nature's power.The best thing was the night without light and a bonfirein the serene mountains, which is a rare asset now.Our next day started with a foggy morning,echoes and chirping of the birds, the Himalayas were at its best. We started moving from Kothi around 6am with lots of zeal and exhilaration to reach our destination, on the way we stopped at Rohtang top which was fully covered up by snow all around and to the perfect wintery chill, we added a amazing cup of tea and our all time favorite Maggi.
After some basic refreshment we started moving and suddenly we received natures gift(rain)and this was the time wen we were no more able to move ahead. As we crossed Rohtang top and reached Gramphu, we came to know that roads for Chandertal are being blocked by heavy rainfall. It was then our decision to keep going the trip, as nature was at its best.After stopping and waiting there for more than 2 hours we decided not to waste time and head towards Lahaul and visit the place called Triloknath temple.
Triloknath was named after lord Shiva, butall communities like Tibetans, Buddhist and Hindu's worship it. This place is situated 6kms away from Udaipur and lies left on the ChandarbaghaRiver. Ultimately in the day time, we reached our place and visited the temple. It was a soothing and relaxing experience as we overcame bumpy rides and faced somenature's fury. Now it was time to find a place to camp and cook good food, we talked to a guy in locality and he said "aaphumarezameen par tent lagao".
We were all excited and we all worked together and pitched up our tents. Sky was clear and we felt so close to the clear blue sky. The woods were placed together to cook food. Night over fell and the fire was lighted, it was an amazing view. Stars were shining really amazing which literally reminded me of the poem "Twinkle Twinkle little stars, howI wonder what u are" there were millions of stars that were never ever seen by me, to be precise I had never seen any wonderful place which showed the magical night, under the roof of stars. Campfire was on, local songs were being sung by local people who joined us with local alcohol beverage called simsim, which completedour amusing night under open sky and being served by local peoples.
Next morning we moved towards temple with some offerings, the Buddhist monk in temple were chanting,lots of people sitting around the tree chanting in a same toneand the hymns of the sound took us to another spiritual world.The blessings were given from god in the form of safa(piece of cloth which is symbol of peace and prosperity).We started our journey back to our own land of gods (Kullu valley), the roads was full of dust and bumps, during day time we reached Rohtang top, the weather was shining, and we felt the serene and sublime beauty of Rohtang top. So there we all decided to feel the adventure, and to do paragliding, which was a mind-blowing ride as one flies like a free bird over the Himalayan mystical mountains.
Finally we headed from Marhi around 3 pm to Manali,the journey ended with a thought, We must take adventures, in order to know where we truly belong.It was a perfect trip, as something's which are never thought of gives you more pleasure then the planned ones.
But still Chandertal(lake of the moon) is still on my top list to visit, will be back to you guys soon with some new experience from other places situated in my hometown "Valley Of Gods"
Happy Exploring!!