The day began at 6:00 a.m with anxiety and nervousness as I recalled that we had forgotten to take Diamox as precautionary dose for High Altitude Sickness (HAS). I was sure that my coming days are going to be harsh and who knows if I even reach Leh or quit midway following some serious respiratory issue.
My husband on the other hand was undisturbed as he was always averse to the idea of taking Diamox. He had enough reasons to convince me that a sulphur drug can do more harm than good if it reacts with your system. After a quick breakfast we started our journey around 7:00 a.m. Our driver Mr Chena Ram was a middle aged man who had an experience of 10+ years on this route.
We moved on to Manali - Sarchu Road which was an absolute delight. It was in outstanding condition with proper barricading. The mountains were carpeted in different shades of green and the peaks, covered with snow at places. No wonder, it is for these quaint surroundings, that Manali is often referred as mini Switzerland of India. Ten years back the road condition was certainly not as good as it is today. Moreover, the Border Roads Organization (BRO) has now set up multiple check posts where tourists need to register for their journey. Considering the fatalities that often take place on this treacherous route, this is a highly welcoming move which helps BRO to reach out to tourists in distress. The check posts en route Rohtang Pass are well equipped with drinking water and makeshift restrooms which again adds to the merit of this stretch.

We started our journey from Manali 6,726 ft and within an hour we were at Marhi (10,800 ft). Marhi is a makeshift settlement of roadside eateries which is functional only when the road is open. In spite of being a temporary set up Marhi too had changed for good over all these years. My HAS phobia was lost somewhere in the midst of meadows and waterfalls. At 10,000 ft we were in an upbeat mood and quite excited for whatever lay ahead.
A few kilometers ahead of Marhi,at 12,000 ft we found "Beas Kund", a small spring of water which is considered as the glacial origin of River Beas . The spring, secured inside an "Igloo" shaped temple has great religious significance among the locals. The air was ice-cold and staying at this spot for more photographs was certainly not a sane idea.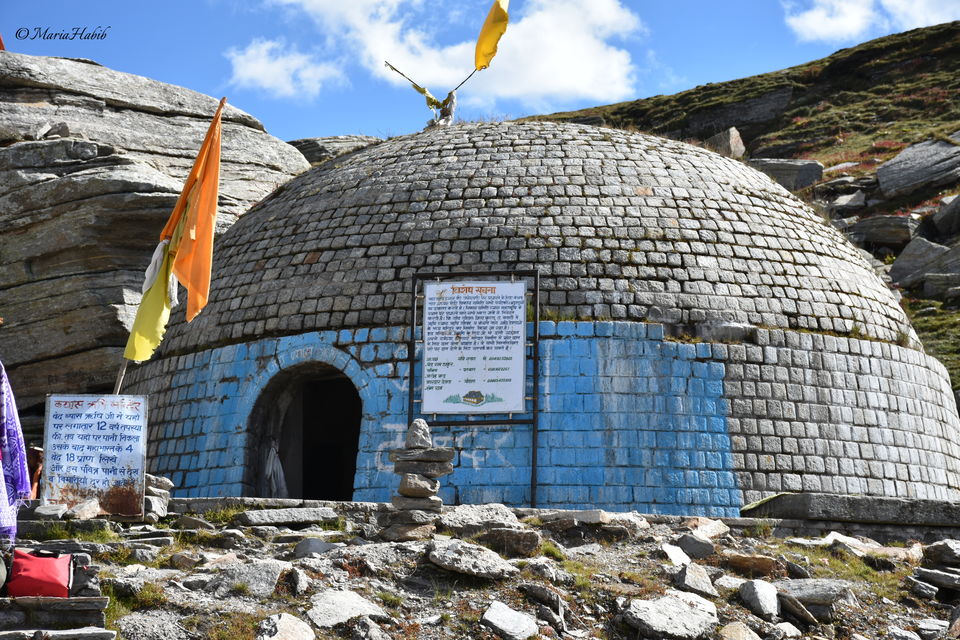 At 13,050 ft Rohtang Pass stood silent and somewhat dull. I was taken aback due to complete absence of snow. I remembered this place for its out sized vastness of snow, tea stalls, horses, rabbits, yaks and over enthusiastic tourists (read Me and my younger sister) ten years back. For a second I was not ready to believe I am at Rohtang top till I saw the sign board above.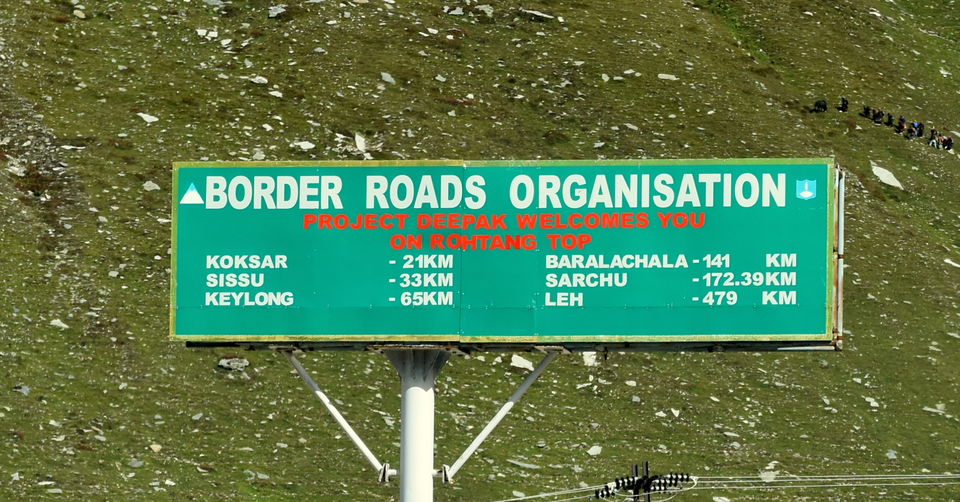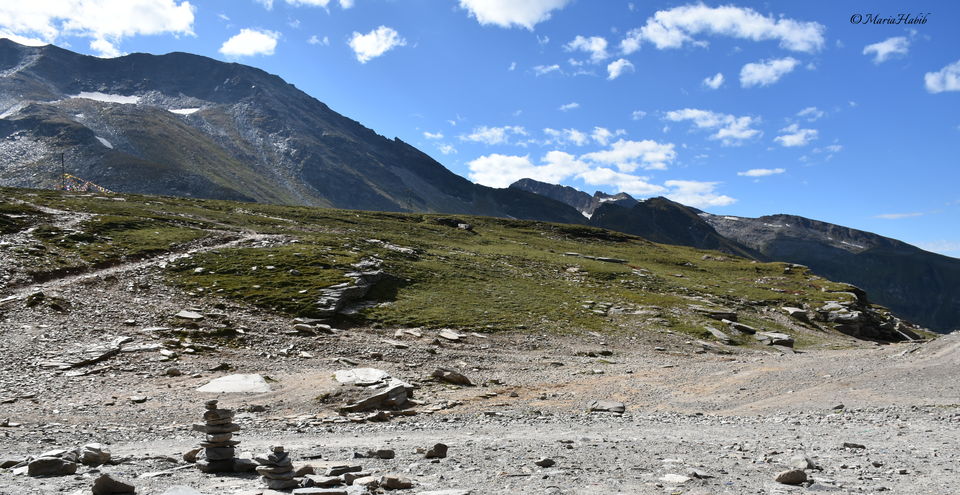 The journey ahead of Rohtang lead us to the splendid Lahaul and Spiti Valley (14,931 ft). A novel shade of green covered the massive Pir Panjal Range. The newly constructed road added to the beauty of this rain shadow area which remains cut off from rest of the world for a significant part of the year due to closing of Manali-Leh Highway following heavy snowfall. Far from the hustle and bustle of Delhi, the idyllic Lahaul- Spiti looked like a frame straight out of a Yashraj movie (…..believe me we do have such unsoiled milieus in India).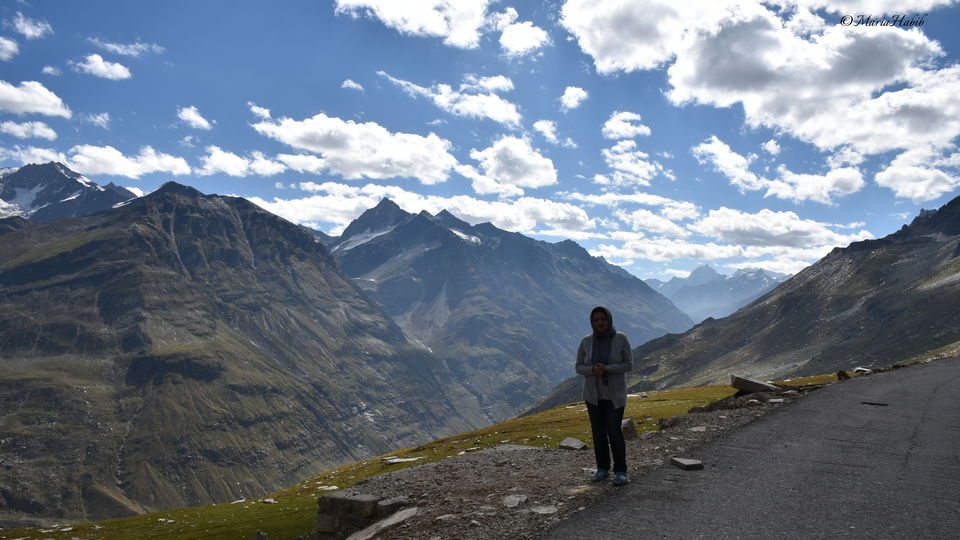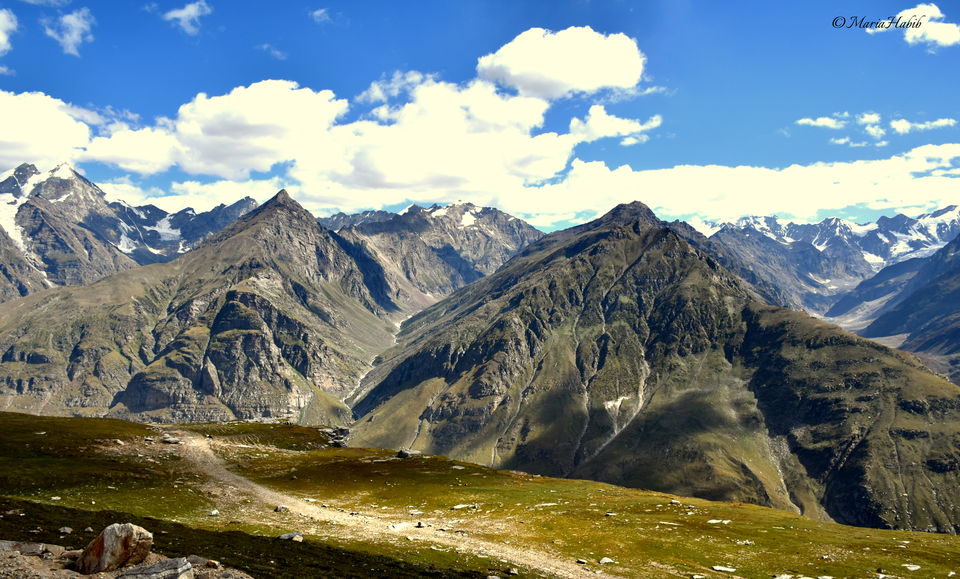 As we descended into this picture perfect valley the era of "heavenly roads" came to an end. A few kilometers downhill, and a sudden appearance of potholes was no less than a nightmare. From suave, well finished roads we came to broken, muddy roads which were innervated by glacial melts at places and finally there was no road. And to top it all our driver was thankful for having at least the edge of mountain to drive on. According to him, the road that bifurcated from this road, towards Spiti and Kaza was even worse. No wonder, as to why this journey is often termed treacherous, by not one but many travel enthusiasts and bloggers. At that point, the focus of our concern shifted from HAS to Bad Roads. Since it was a downhill drive with a significant drop in altitude and increase in oxygen pressure, HAS was a forgotten story at least for the moment.
While being shaken and stirred all along the edge of the cliff (can't call it a drive…), we finally reached our second police check post at Khoksar (10, 200 ft), the first village of Lahaul valley. It was close to 12:00 noon and since next roadside cafe was God knows how many kilometers away, we decided to halt for lunch. The cafe was a small congested set up just next to the check post, along the vigorous Chandra River, originating from upper Himalayas in Lahaul –Spiti district. With almost all the tourist vehicles stopping at Khoksar Check posts, the scenario at the tea-stalls was no better than Chandni Chowk, during peak hours.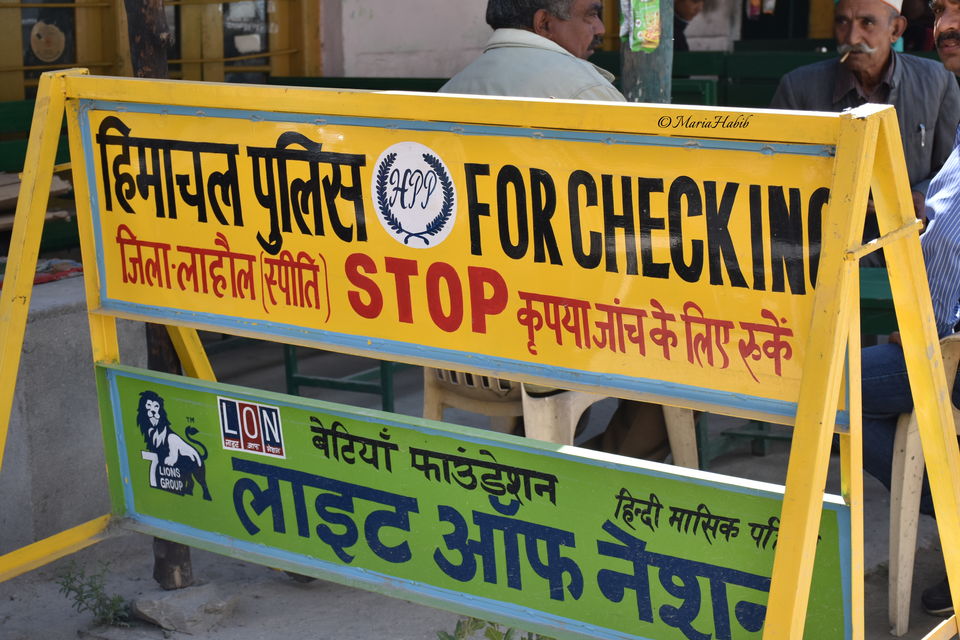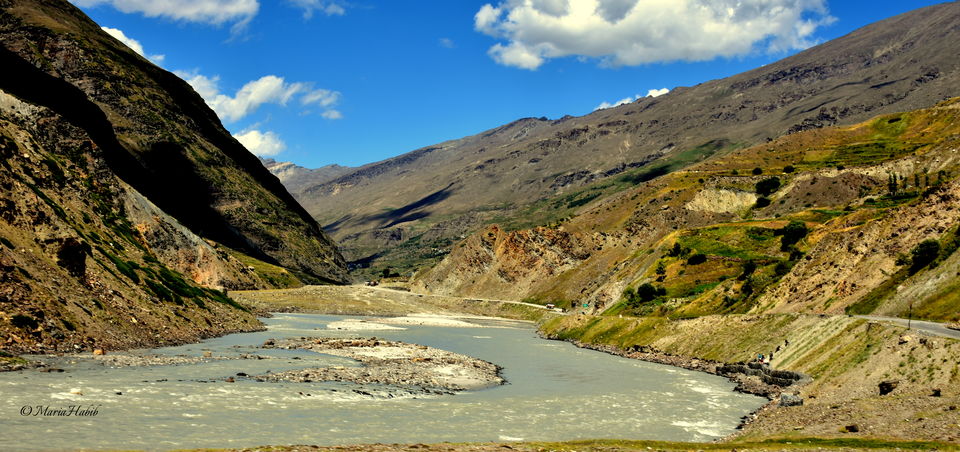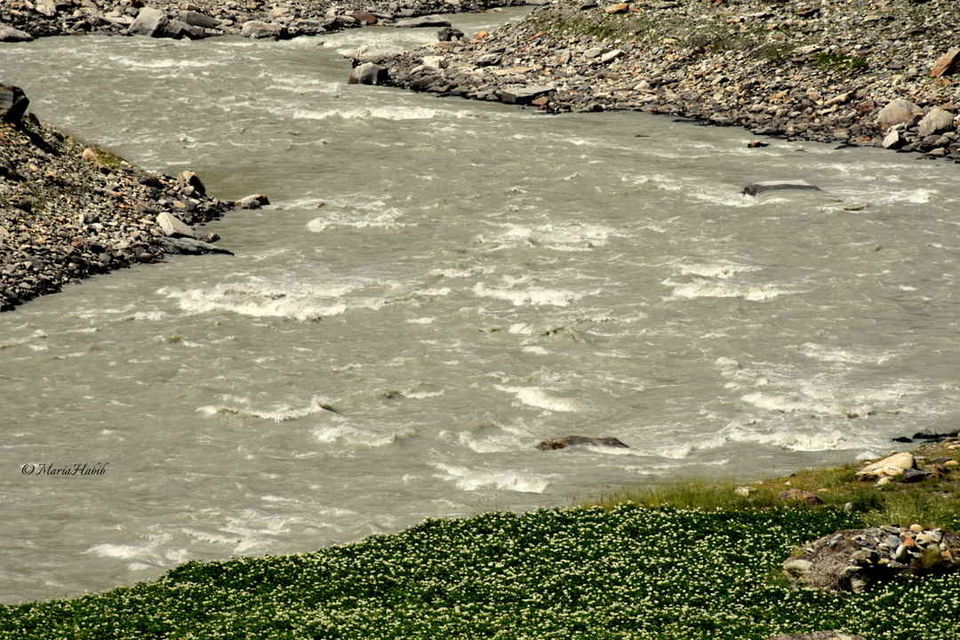 Following a refreshing lunch break, we proceeded towards Tandi, a relatively superior village at a suitable altitude of 8,430 ft via another trivial village Sissu. The road to Tandi was partially constructed with intermittent road signs from BRO regretting inconvenience. Tandi is also known for the convergence of river Chandra with its glacial counterpart River Bhaga and thus forming River Chandrabhaga (which later transforms into River Chenab upon entering Jammu and Kashmir). A lot of locals visit this confluence for religious reasons also.
The drive towards Tandi, through the interiors of Lahaul Valley was "poetry in motion". The vegetation altered from pines to mosses and lichens in different shades of Auburn, Amber and Green along with some excellent natural rock formations and refreshing springs and waterfalls. Tandi is a significant stoppage on this thoroughfare as it has the last Fuel Station on this side of Himachal border. Since, the next fuel station lies 365 Kms ahead, it becomes mandatory for all vacationers to get there vehicles refilled.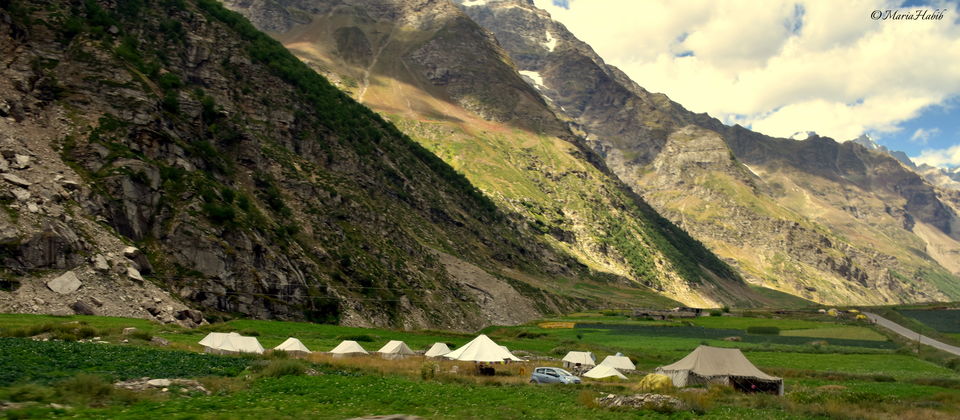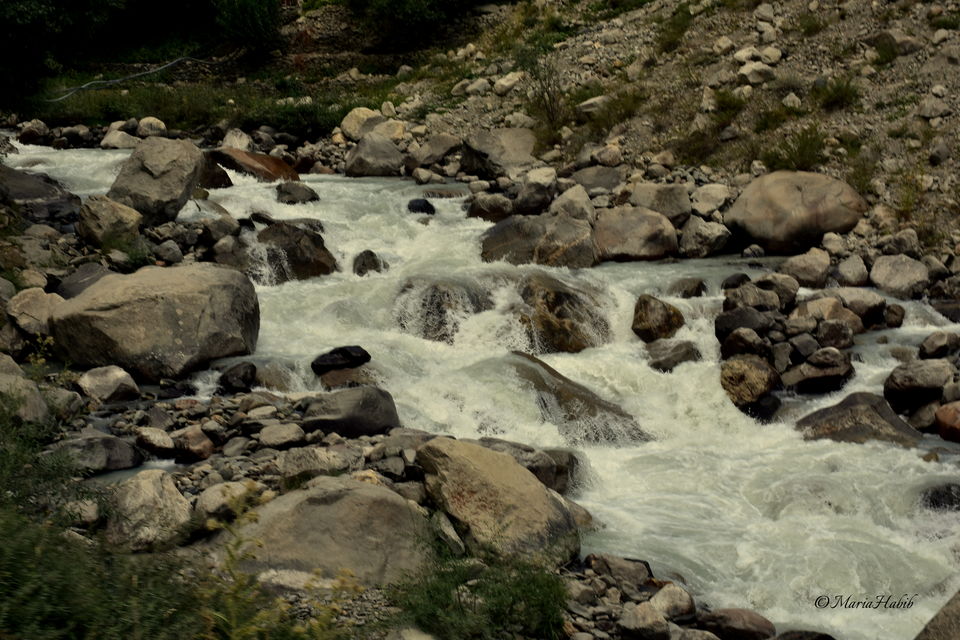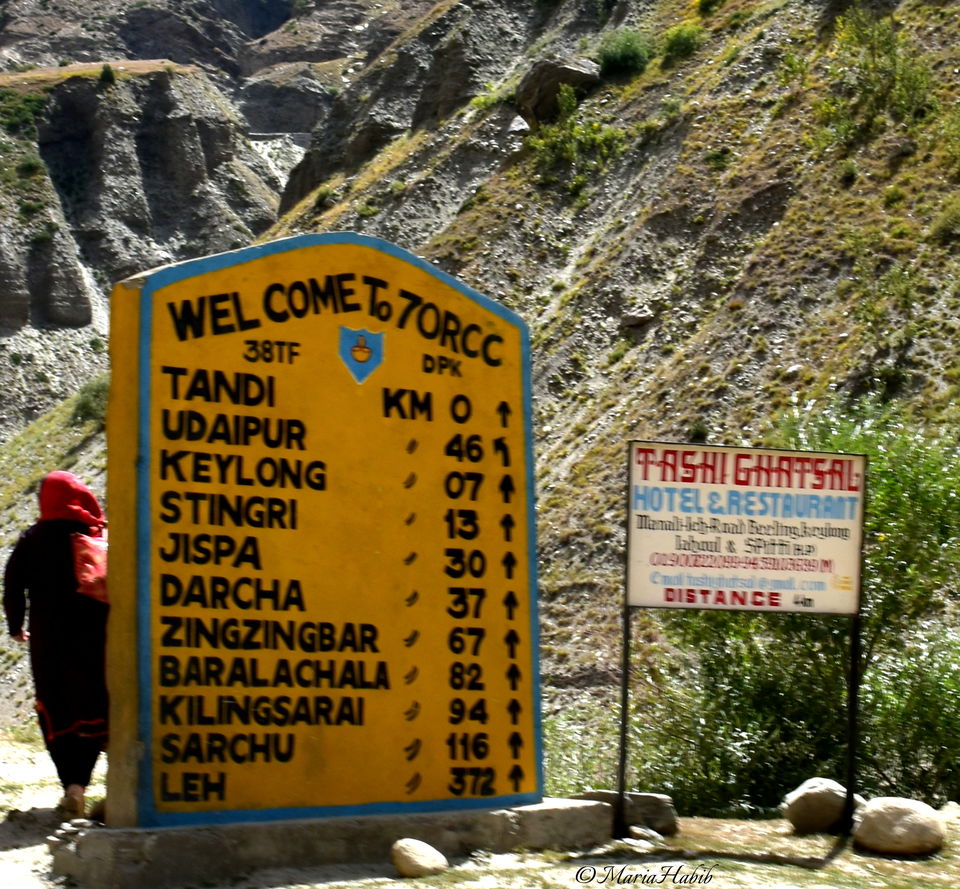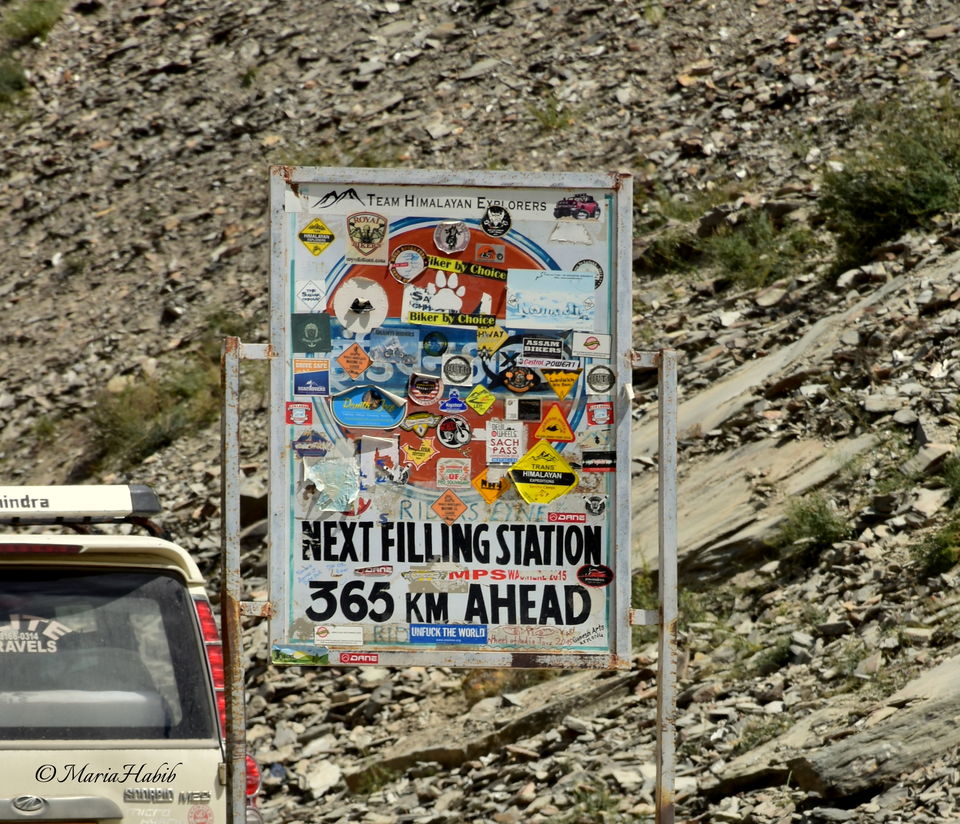 Moving on we passed through Keylong, administrative center of the Lahaul and Spiti district. Among the white, brown, auburn and amber Keylong stands out as an oasis of greenery. Ahead of this small and antiquated town lie small yet sweet villages of Jispa and Darcha where roadside tea stalls are ever ready to serve you freshly brewed Lemon-Ginger-Honey Tea.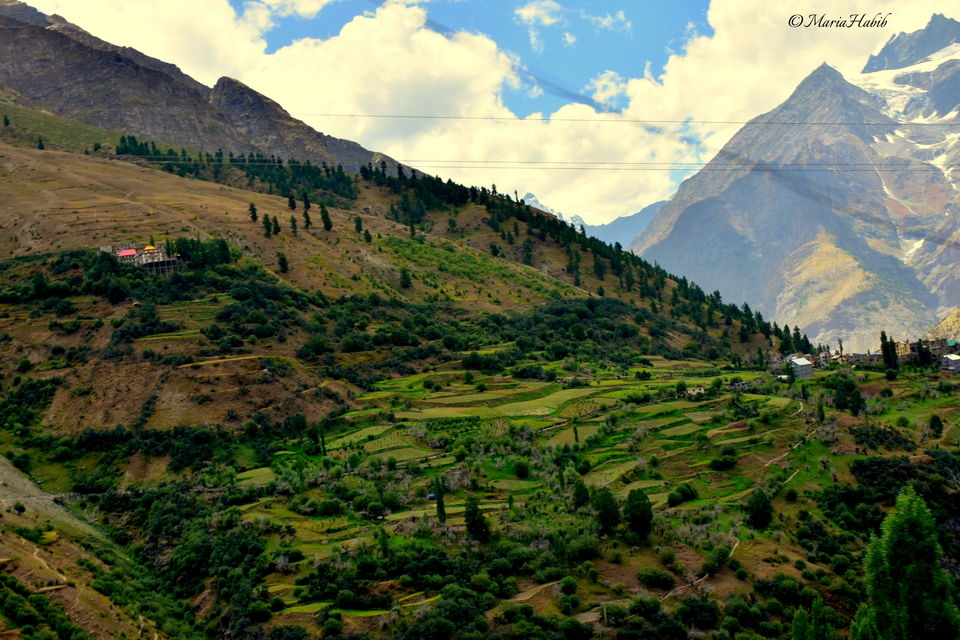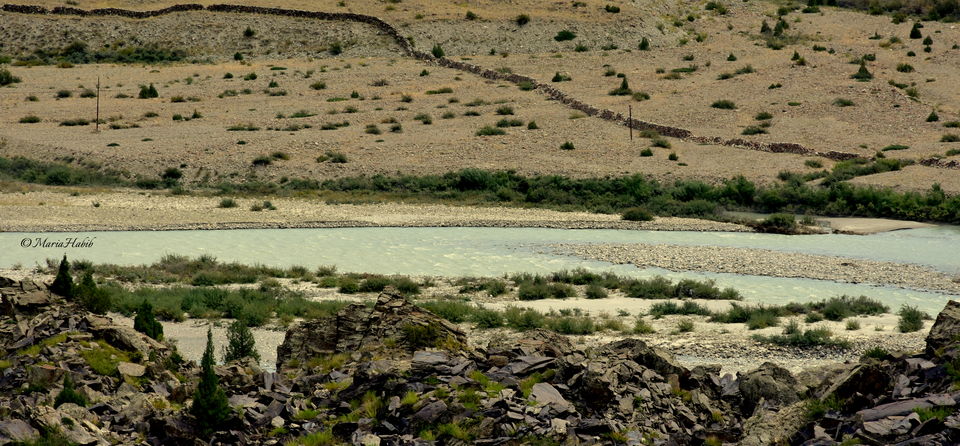 Moving higher, we encountered our first high altitude lake of the trip i.e "Deepak Taal" at a mountain hamlet known as "Patseo" (16,354 ft.). Crystal clear, sparkling and ice cold, this snow fed lake was indeed an amusing sight. Even the extremely cold wind couldn't stop us from getting down our Innova and feel the calm.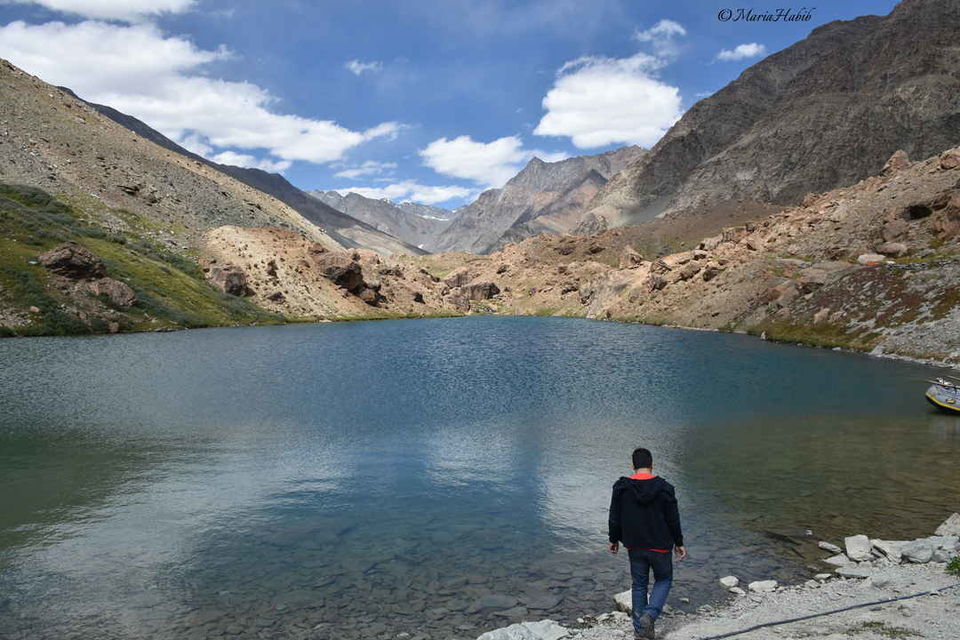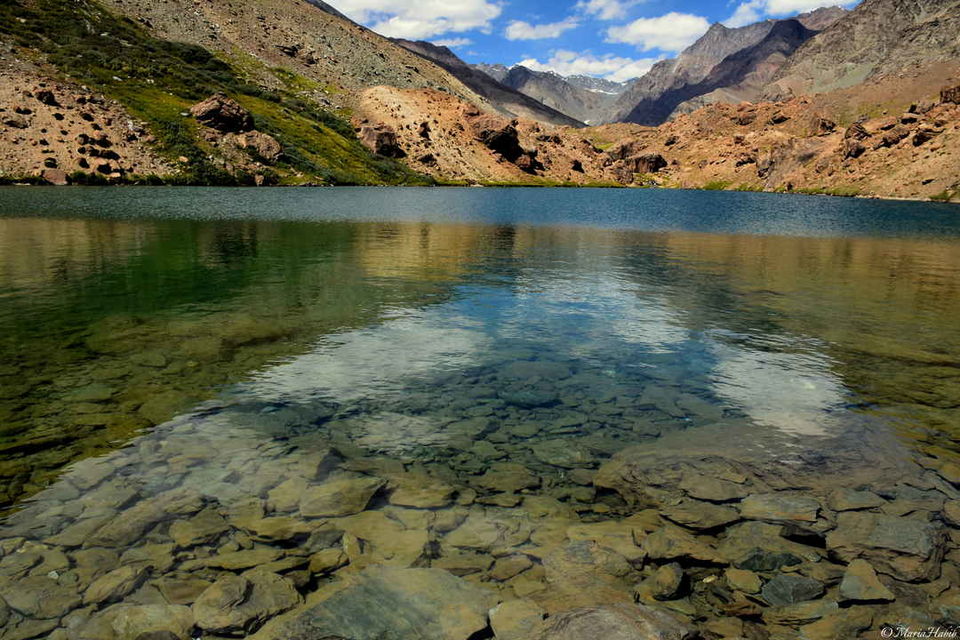 Deepak Taal was by this time the highest altitude we covered. To our relief both of us were in a comfortable physical and mental state and had presumed that we have acclimatized ourselves to the rarefied air. The only hurdle was the steep ascent from Zingzingbar to Baralacha Pass (16,500 ft), notorious for giving its commuters a hard time. Road from Patseo to Zingzingbar was relatively much better and the surroundings were bit by bit shedding the green cover. The diminishing vegetation was making it obvious that we are heading towards a cold desert. However the visibility of snow crowned peaks increased ominously.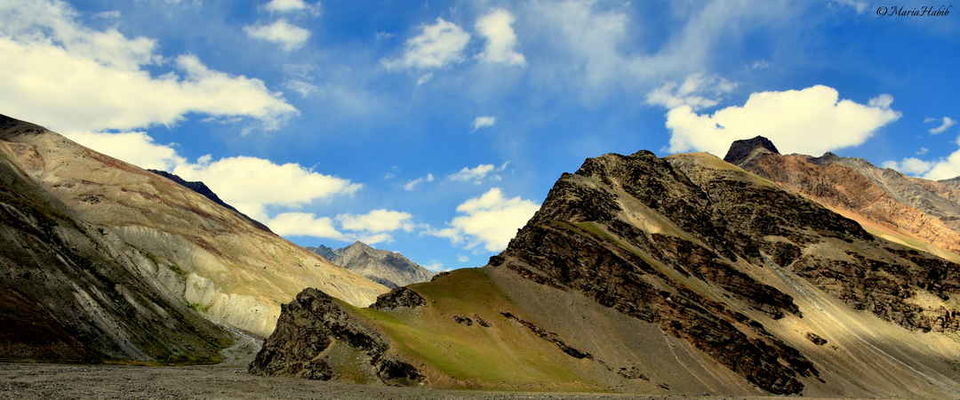 From Zingzing Bar began the steep ascent to Baralacha Pass. We were comforted again by a stretch of well-constructed road but without any habitation. As we went higher there was a sharp drop in temperature and we could feel the icy winds blowing outside, even while sitting inside the car. Owing to low temperature, less oxygen pressure, chilly winds, the vegetation is almost nil at this height. Even the army check post remains abandoned for most part of the year. The substantial amount of snow received in this area during winters, gives BRO officials a hard time while restoring this route. Moreover, in summers the glacial melts again deteriorate the condition of road. No doubt the credit for maintaining to and fro movement of tourists along this road goes to BRO. Keeping in view the inconsistent road and harsh climatic conditions of this mountainous terrain, the no of accident and casualties that actually occur is very less as compared to what we witness in plains. I was awestruck with the ease with which our driver trotted on this challenging highway.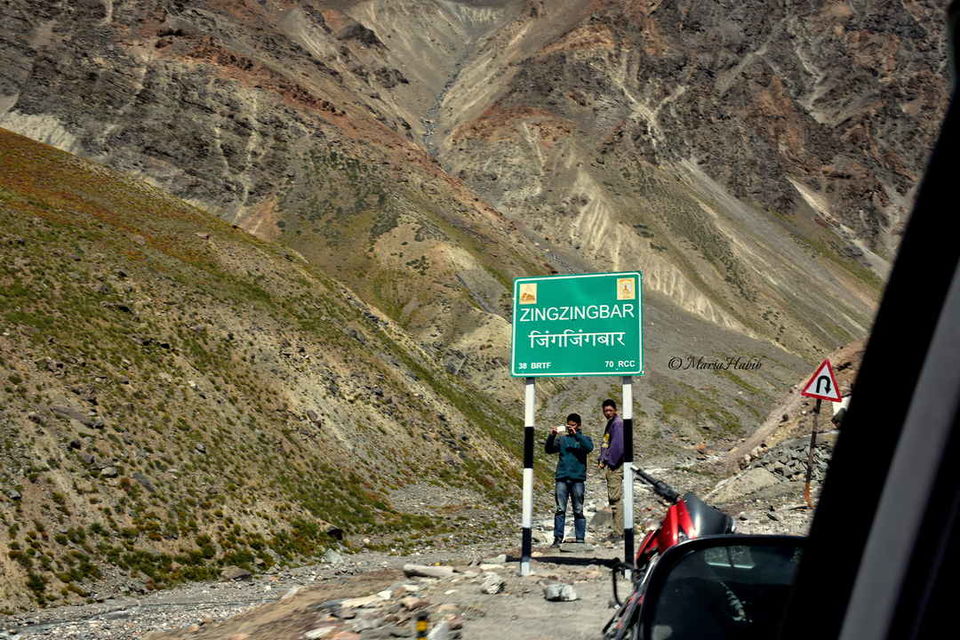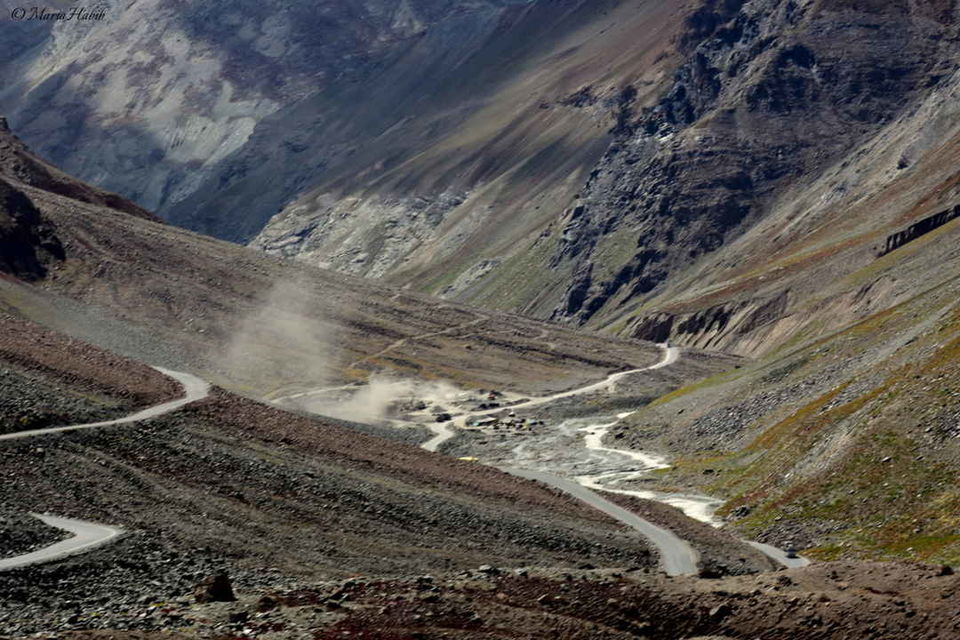 At 16,540 ft, stood the mighty Baralacha La (La means Pass). The snow that covered road and lower reaches had all melted during summers. There was a slight disappointment in me for not being able to view the renowned "white valley" and frozen Suraj Taal (glacial lake at Baralacha La). As a customary gesture I stepped out to get myself photographed at the colorfully decorated Baralacha top. But the moment I came out of the car, I felt like being snap frozen for a couple of moments. At 6°C temperature and 12Km/hr wind speed. I was unable to move. I still wonder if it was 6°C or -6°C. Getting photographed at that moment was nothing less than some punishment. Just 5-6 minutes of movement, left both of us huffing and puffing. We immediately restored fluids and glucose in our body. And descended towards Bharatpur.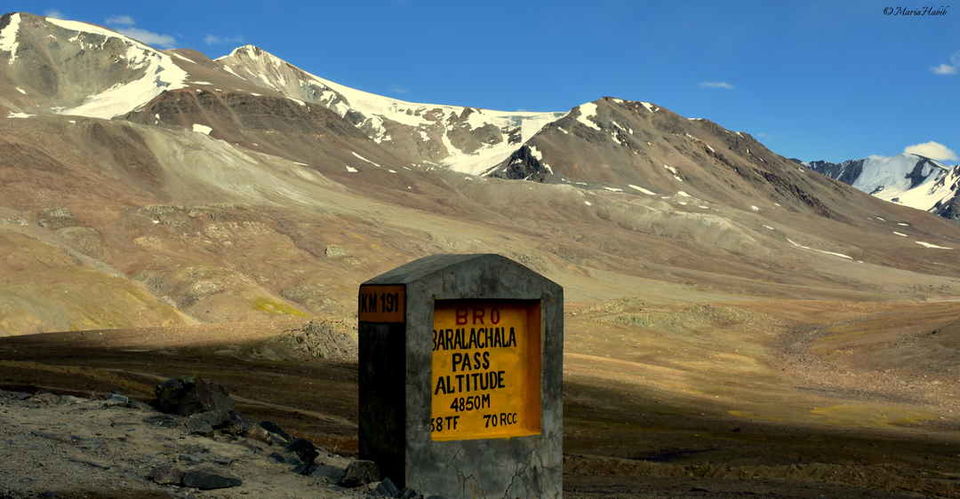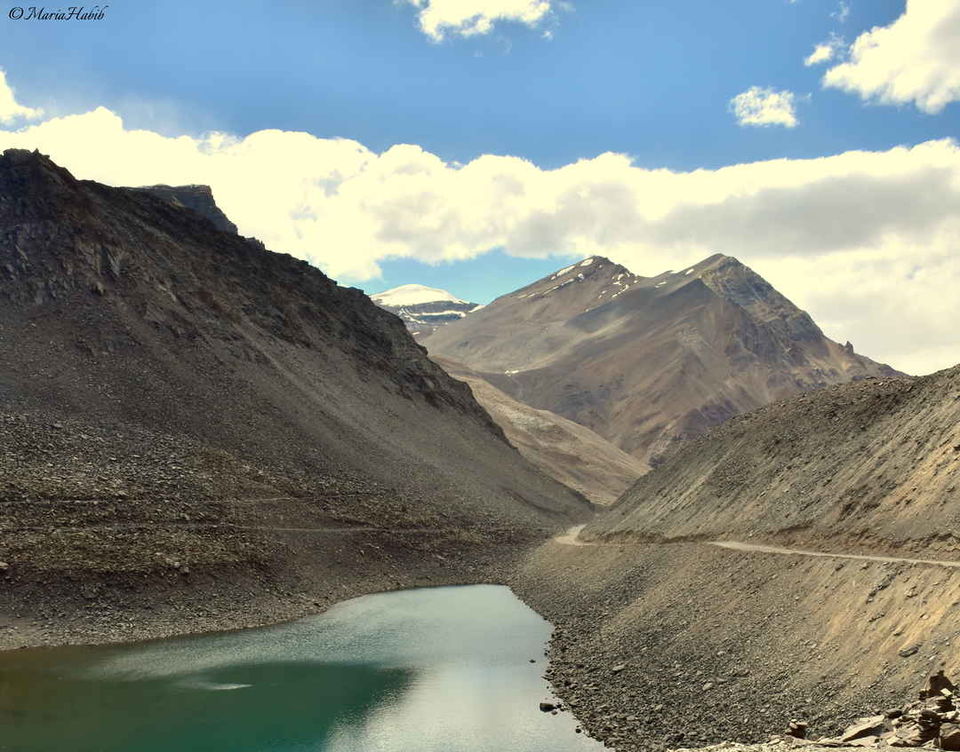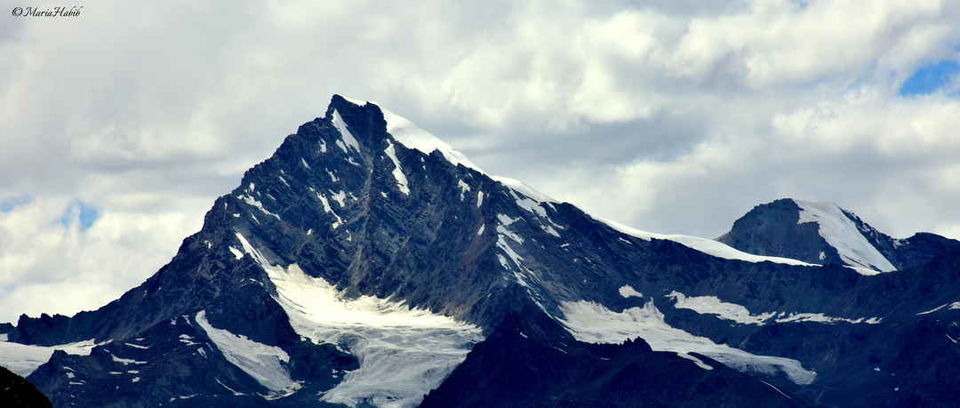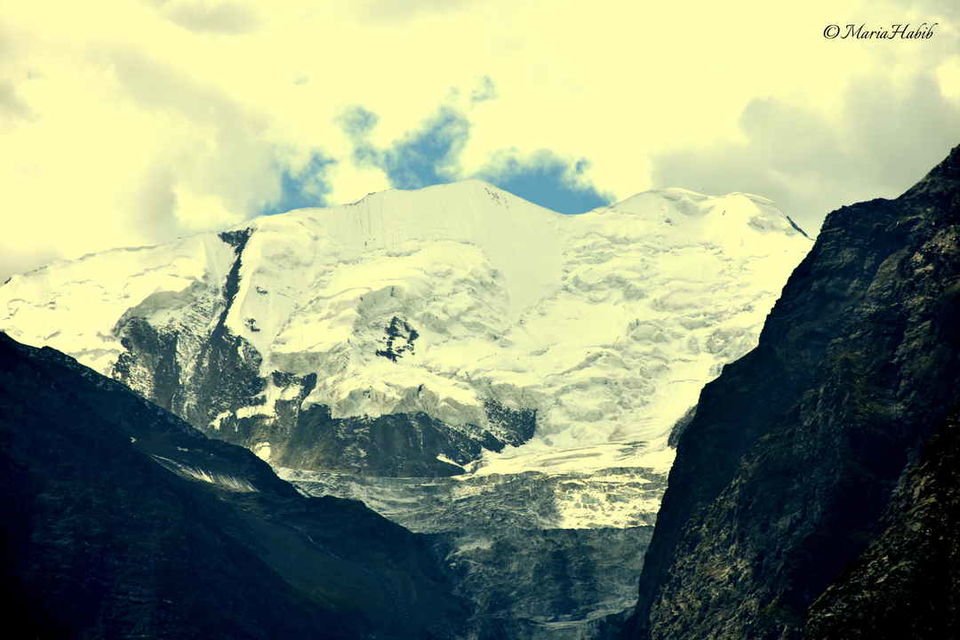 The road was back to its horrendous form, tormenting us with knocks and jerks of superlative degree. In this span of discomfort we noticed that we are experiencing a sudden attack of "burps". In spite of eating smaller and lighter meals since last night we are burping since long and the frequency increased after crossing Baralacha. Our driver, while maintaining his calm, called it just a coincidence. I was recalling all the symptoms of HAS, I had read before travelling. We checked if in case we are also feeling nauseated, having headache, or feeling lethargic but thankfully none of these symptom was till then noticeable.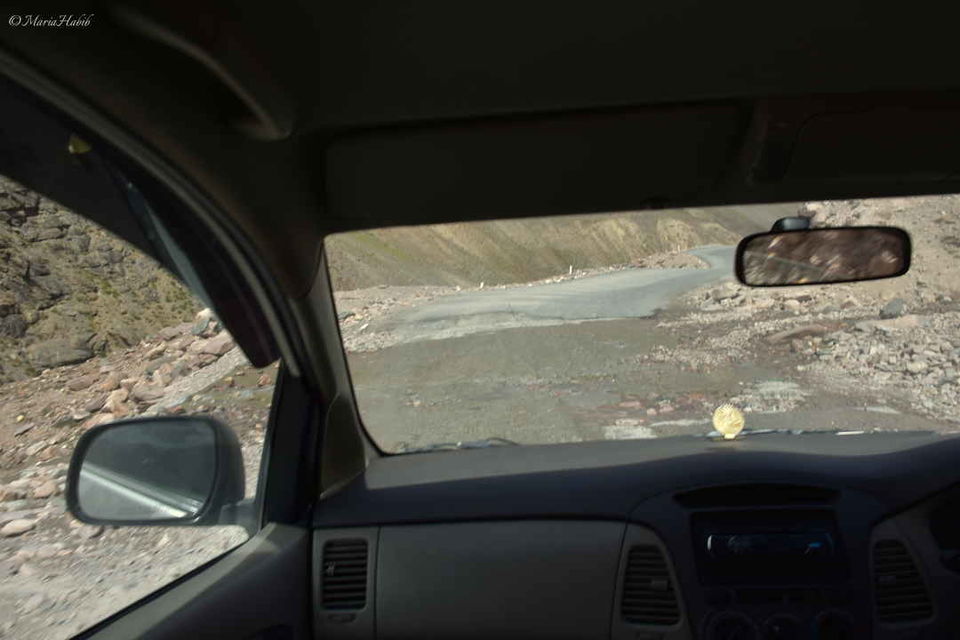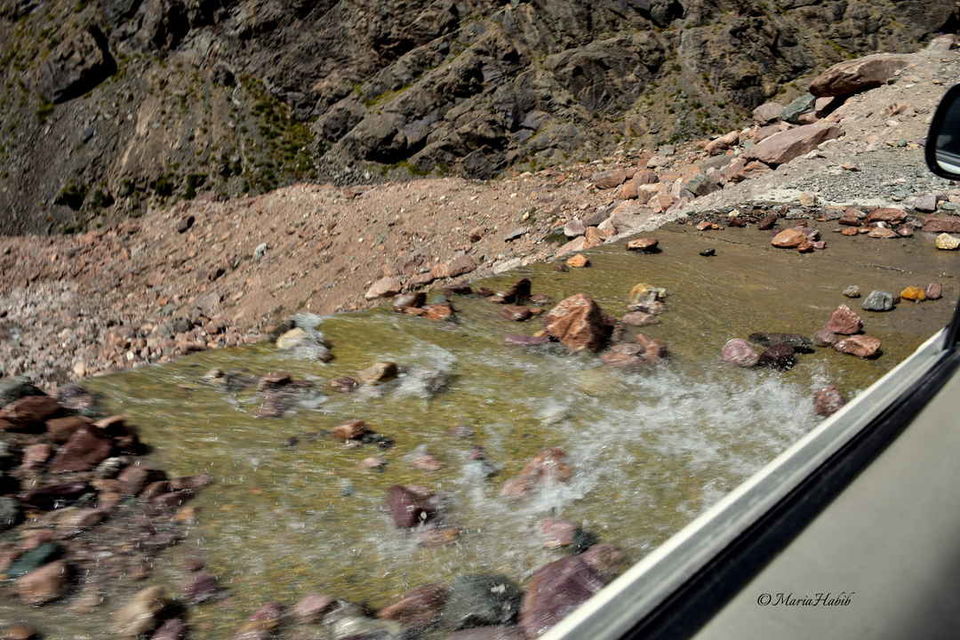 While I was absorbed in figuring out the reason for our abnormal burps, I failed to notice that we have finally reached the last stoppage of the day "Sarchu" (14,070 ft.) which is the state boundary between Himachal Pradesh and Jammu and Kashmir. The Himalayan Adventure Camp, Sarchu was our night halt. The tent offered was a clean, acceptable set up with attached washrooms. However, there was no sign of any other tourist in the entire camp area except for a shy attendant. Ours was the only vehicle parked, the only tent showing any sign of activity was tent no 11 allotted to us.
After unpacking and refreshing ourselves with a cup of coffee, we sneaked out to explore this deserted stretch. The temperature and wind speed, though not as punitive as in Baralacha, were severe enough to give you a frost bite if not properly guarded. The surroundings were silent and still. The army settlement, seen at a distance, was a relieving sight. The place had its own mysterious aura. With less of greenery and more of rustic hue, Sarchu was impressive in a unique manner. It's a kind of land form which seldom fulfills the accepted criteria of splendor but at the same time, has its own pastoral charm. Few meters across the desolate road was "Tsarap River" a glacial melt that later becomes the enormous "Indus River" upon entering the Zanskar Range.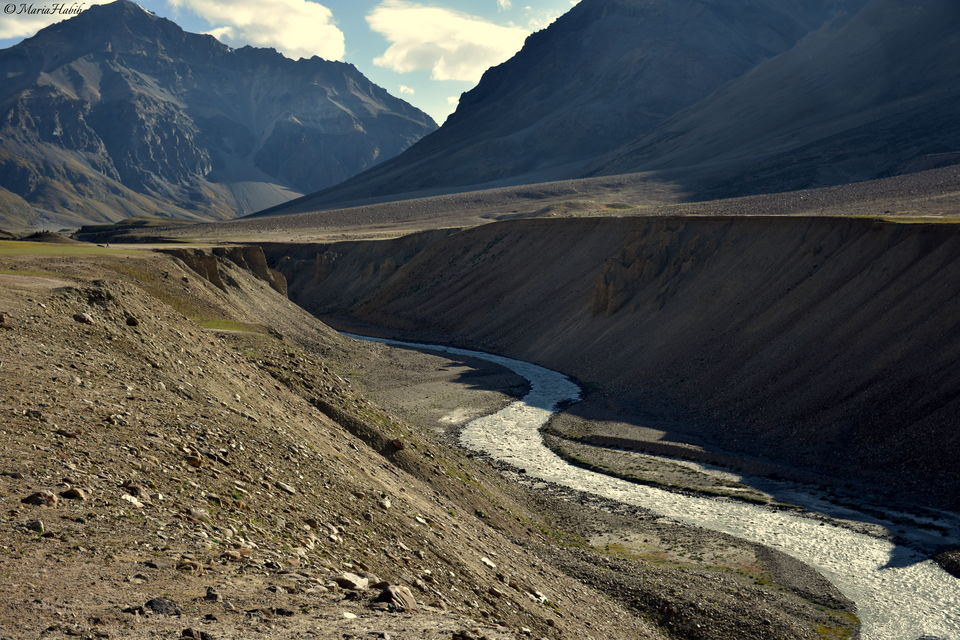 A brief leisure walk towards river, some clicks here and there, drained all our leftover stamina. We were tired, breathless and completely worn out. To us it seemed just fatigue resulting from 10 hour long journey but in reality the much feared HAS had finally made its way into our system and we comprehended this fact much later. To combat this lethargy, we made way to our cosy beds in the tent to grab a nap and soon went into sound sleep. Around two hours later our slumber was interjected by the attendant who was calling us for dinner in the dining tent. That was the beginning of the tribulation which continued all through that windy night.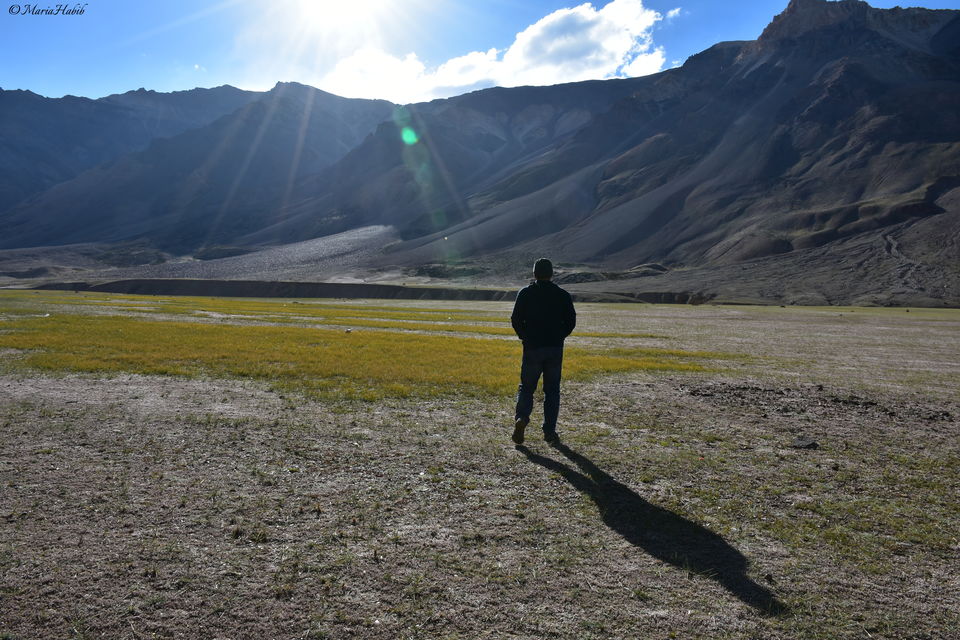 A few steps towards the dinner tent in sub-zero temperature were till date the most difficult steps we had taken. It took a while for us to gain our senses back and decide what to eat and what not. The hot vegetable soup was a temporary respite and the rest of the dinner was no less than a formality. Another potent symptom of HAS (loss of appetite) had also found its way inside us. I was now regretting the Diamox fiasco and was busy thinking about possible home remedies. I at once decided to stop this forceful feeding and we immediately headed for our tent. The wind speed had significantly increased since evening. So much so that we didn't even had the strength to capture the exquisite star studded night sky for which Sarchu is known. The isolated road, the over sized shadow of hills all looked haunted and made us feel creepy. The beauty was all gone and the horror had begun. My hubby complained of "unexplained headache". Still in a state of denial we attributed our plight to our day long journey and hoping for a better morning we went to bed.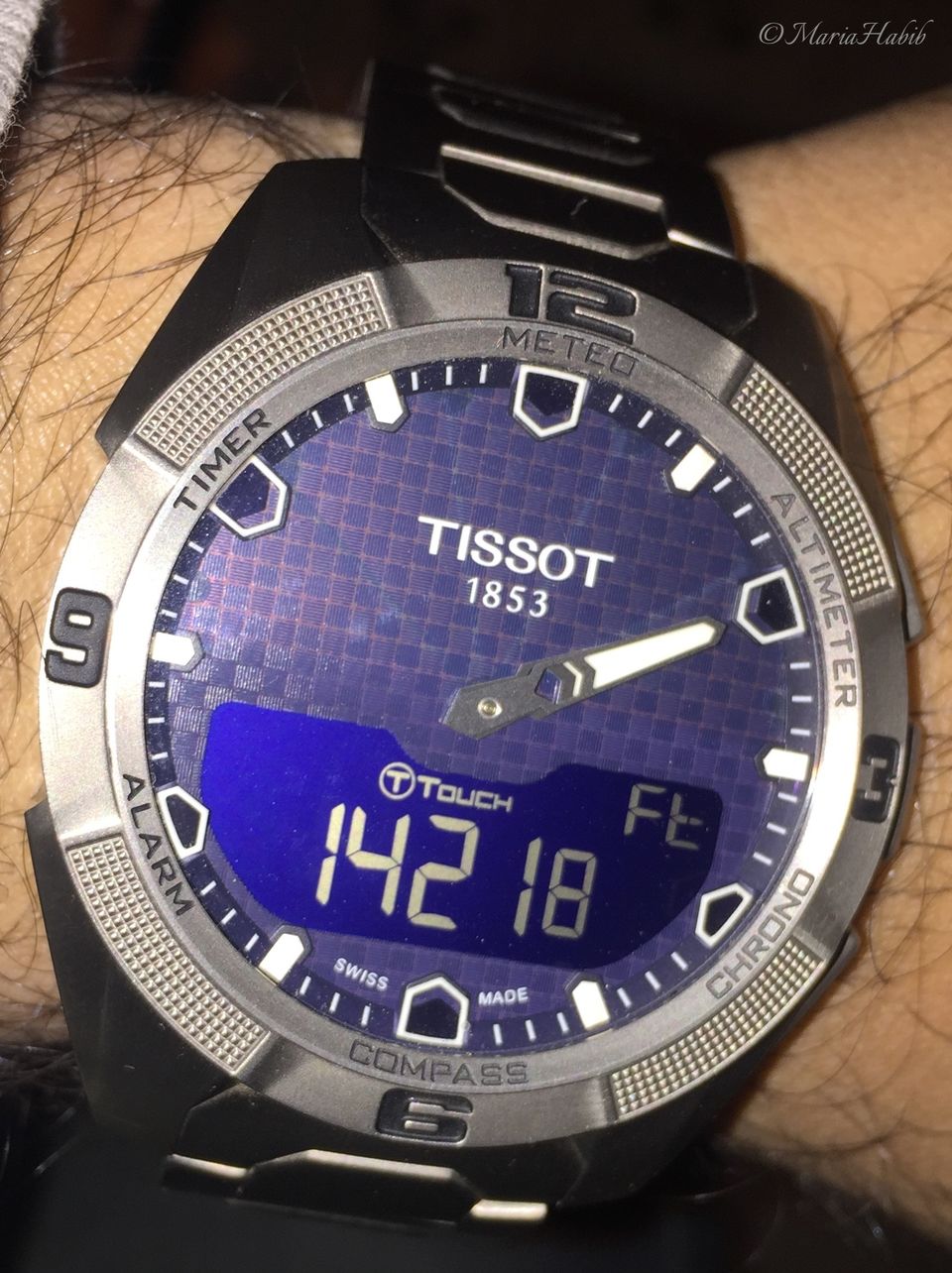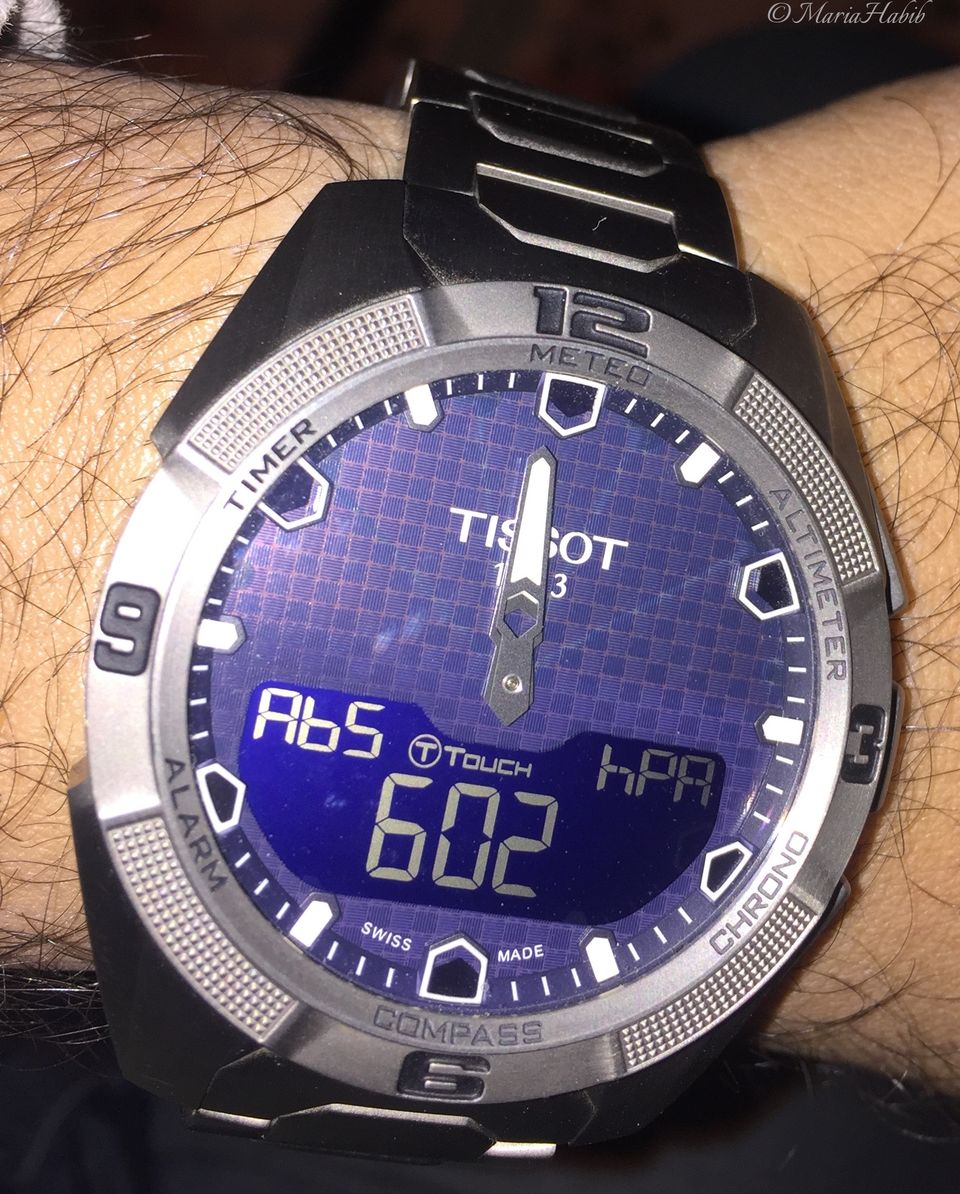 With 4 profuse blankets over us and more than couple of thermals beneath our clothes we yearned for sleep. But all we had for the entire night were intermittent, disturbed cat naps. Due to thin air it was advised not to cover our face with blankets while sleeping and the caps that covered our heads were certainly ineffective in negative temperatures. The speed and sound of wind which banged our eardrums throughout the night was unheard before. At times the blow was so strong that it shook the entire tent. I was seriously thinking of shifting to the back seat of our Innova which looked sturdier. It seemed even the time froze at this temperature as the hours passed like years. That was perhaps the longest and hardest night of our lives till date, spent by tossing and turning on the bed in absolute annoyance.
I realized that I am also having a heavy head and was now regretting the dinner for which we went outside the tent (the hardest price we ever paid for a meal...). Had we continued our sleep we may have sailed smoothly through this windy night. All through the night we kept on asking each other if we are fine. Even chatting was not an option as every single sentence we spoke left us panting. The villain (HAS) of our "travel love story" finally trapped us. I did think of utilizing the disposable oxygen canister at this point but none of us had the guts to step out of our blanket at that hour of night. Lying down flat on our back (in silence), was the least excruciating position and so we decided to remain that way and try getting as many snoozes as possible.
It was a juncture from where there was no possibility of turning back. The only way out was to patiently count hours till sunrise. Our only ray of hope was "morning"…….
Frequent Searches Leading To This Page:-
cheap and best shimla manali tour packages from delhi, top manali tour packages with prices from delhi, budget manali tour packages, manali packages from bangalore by flight