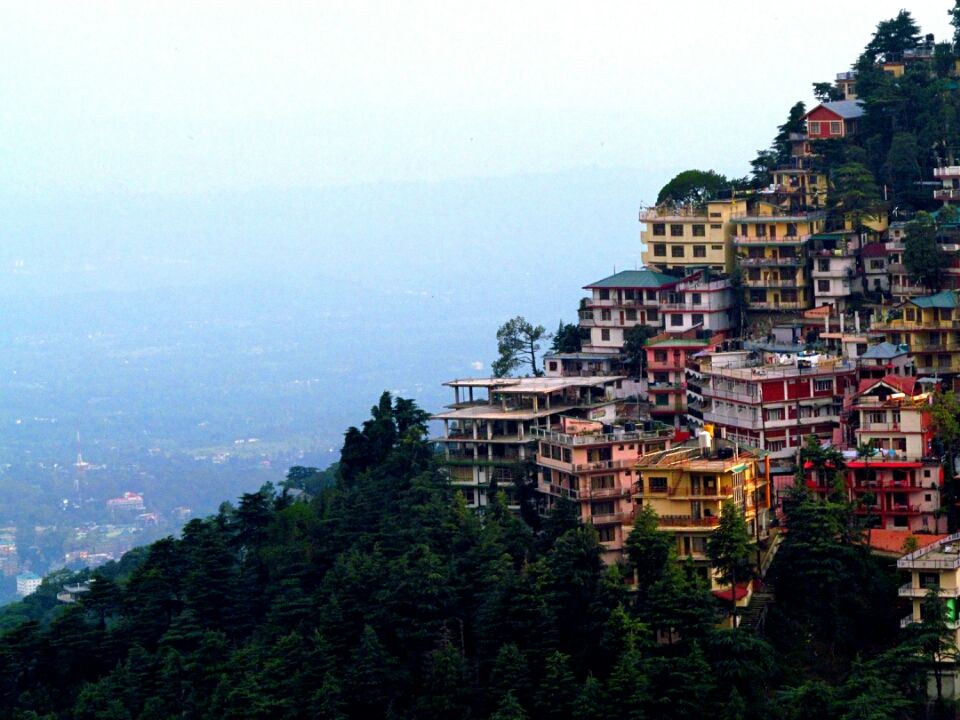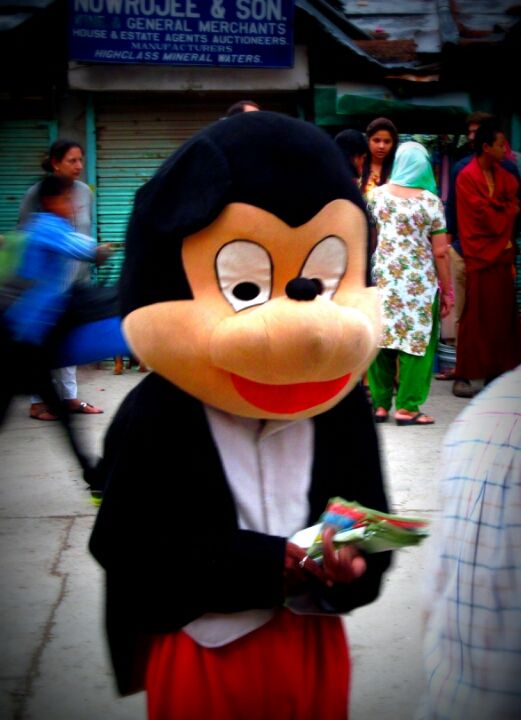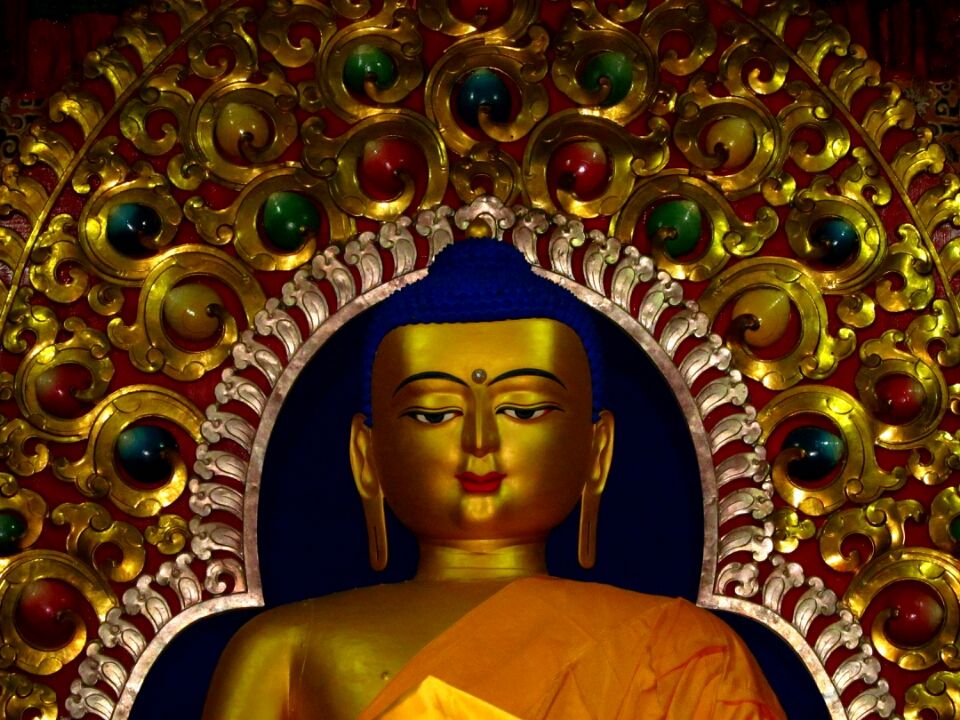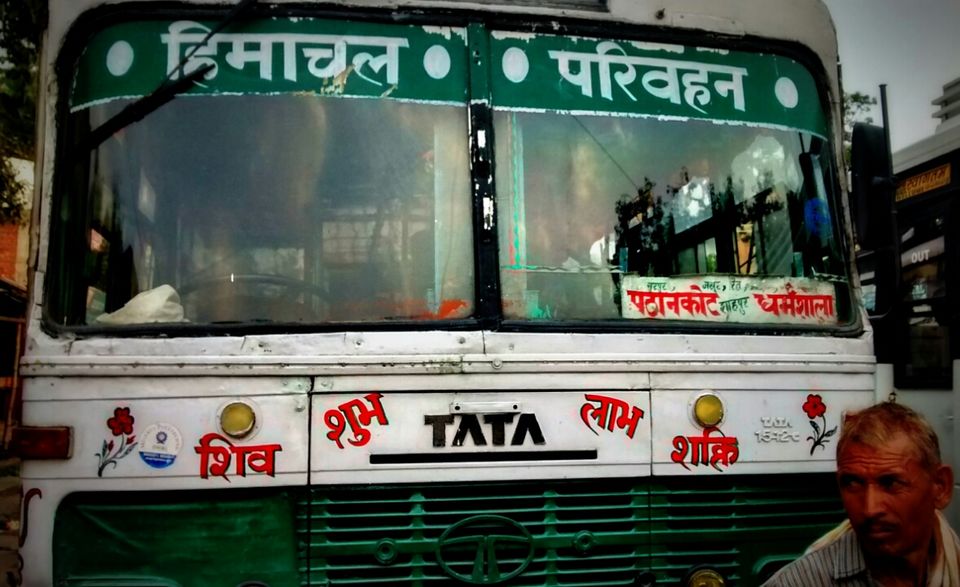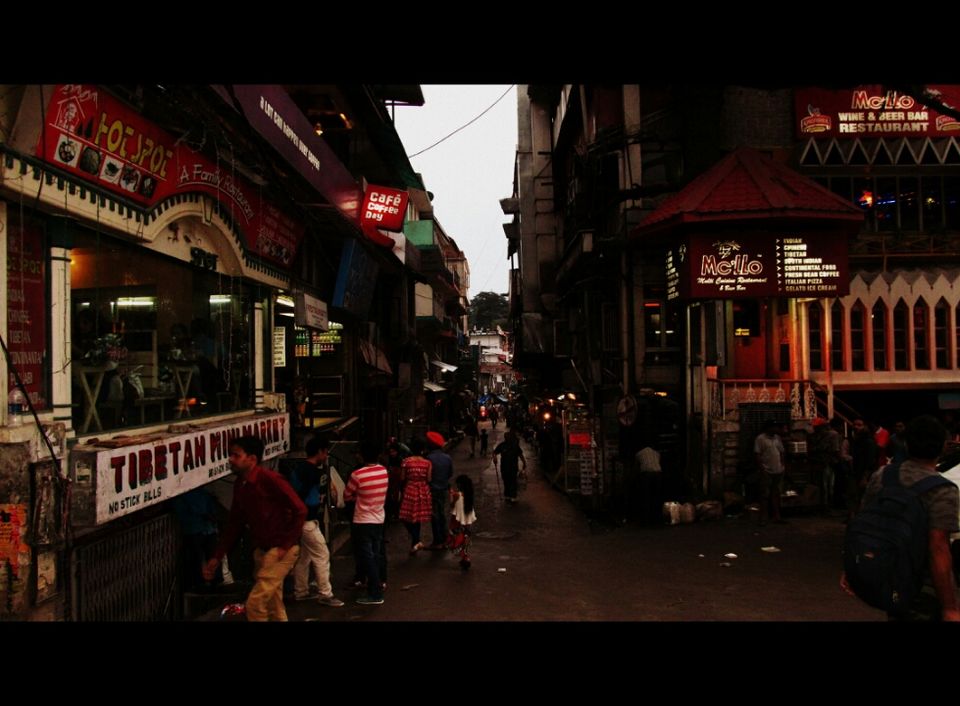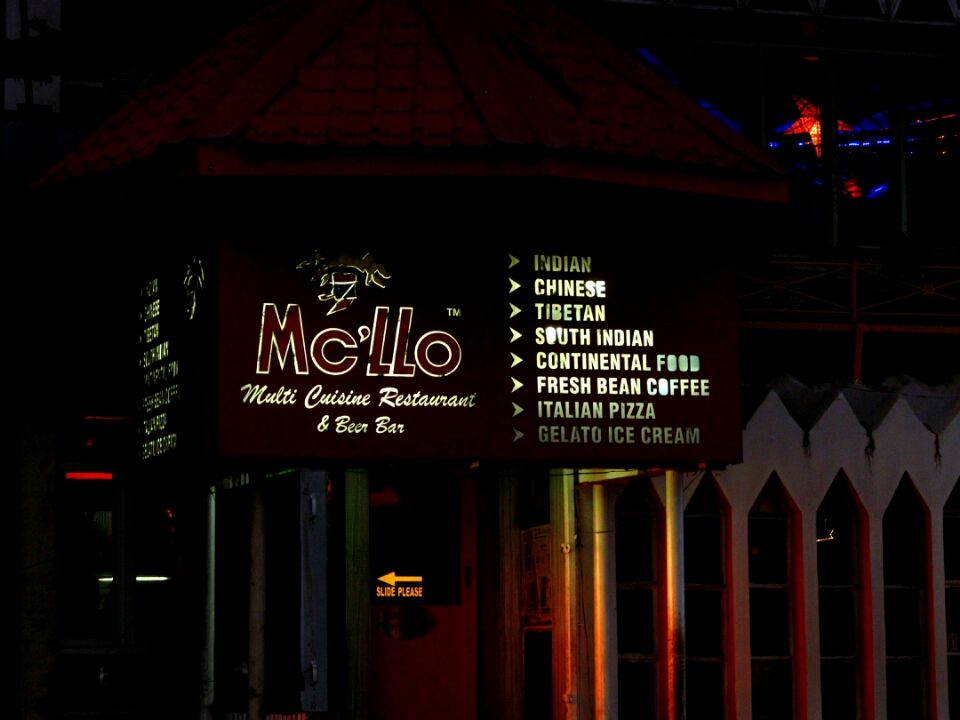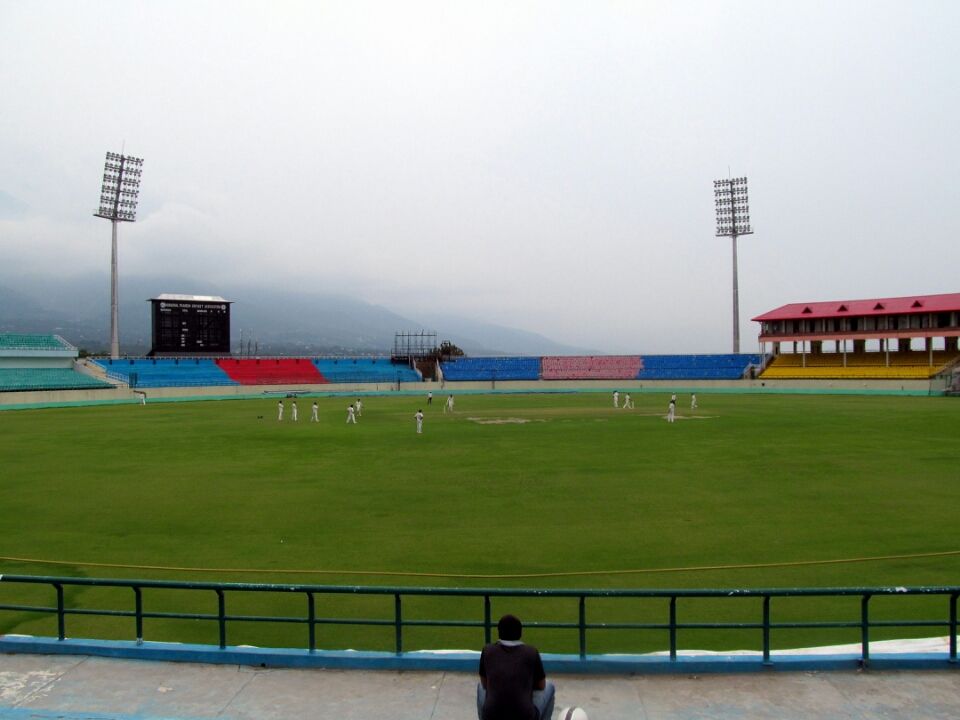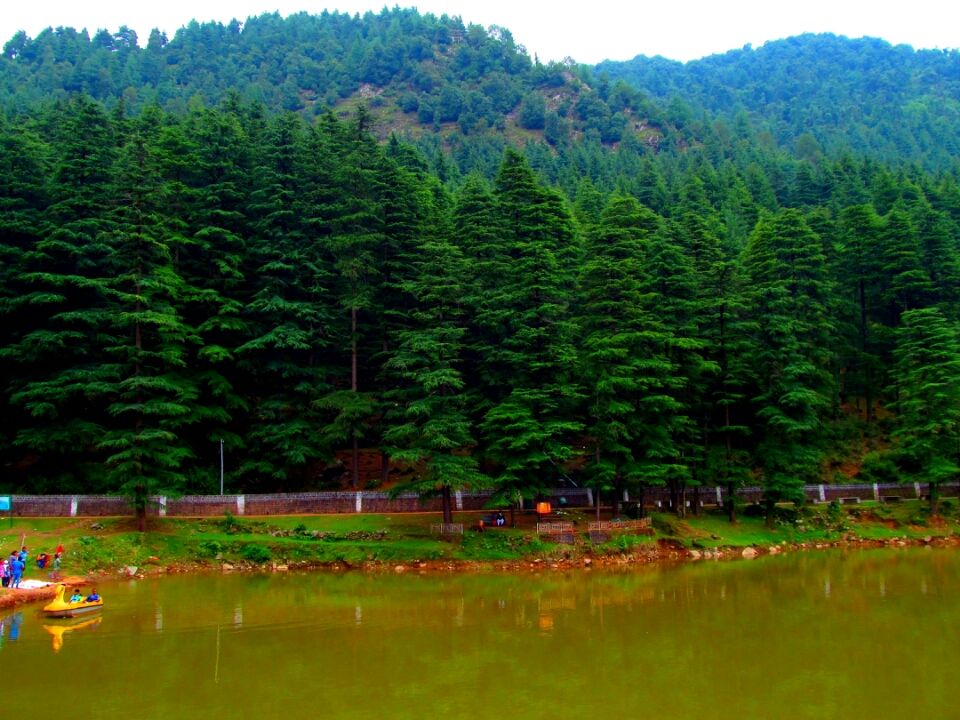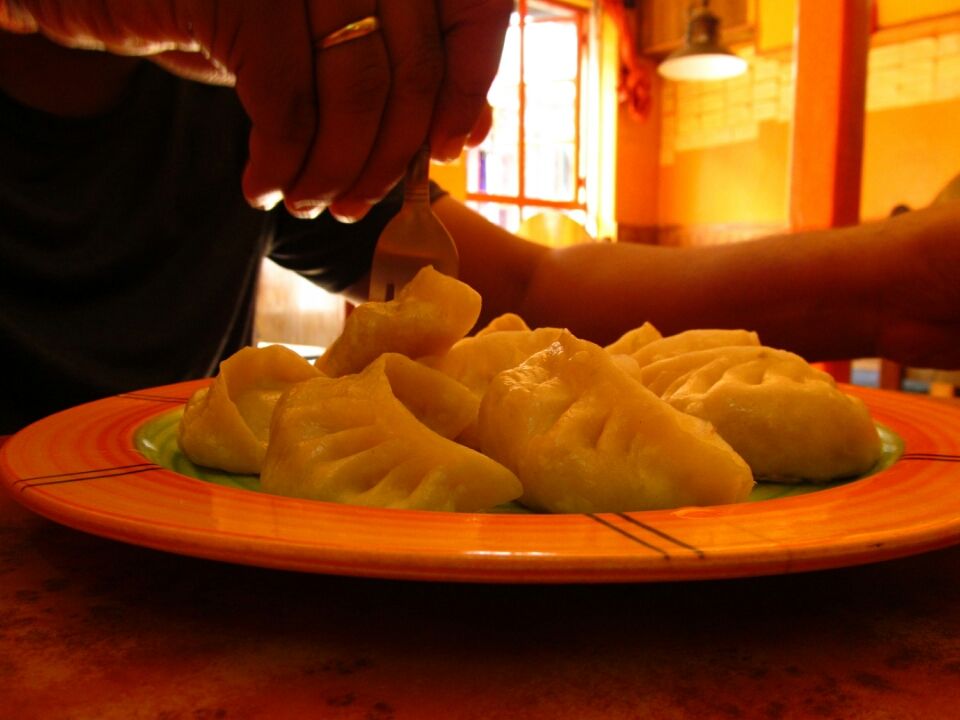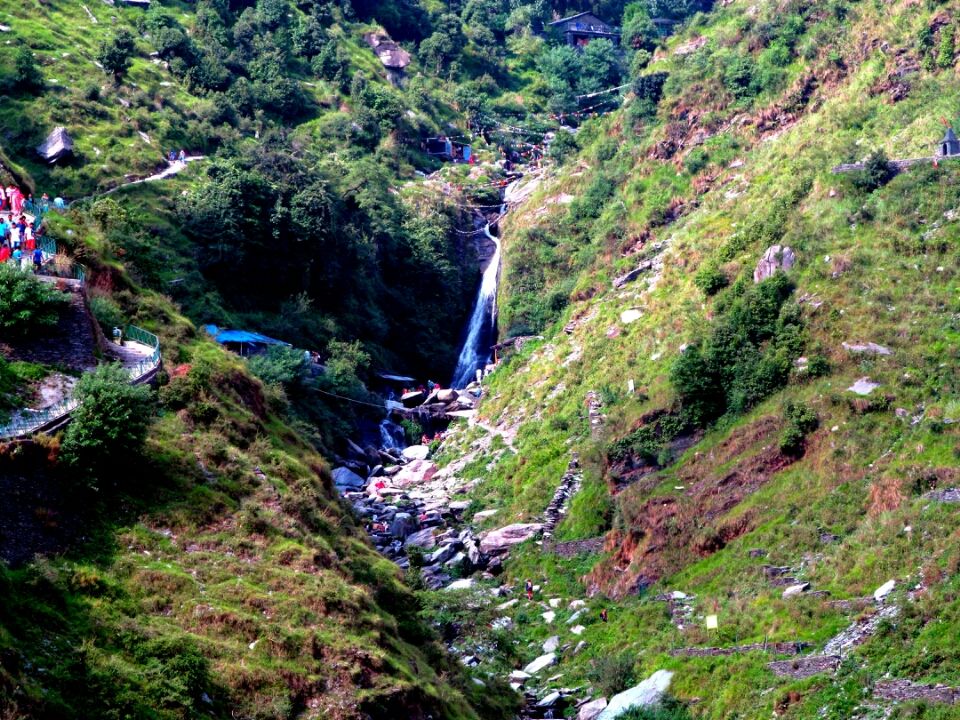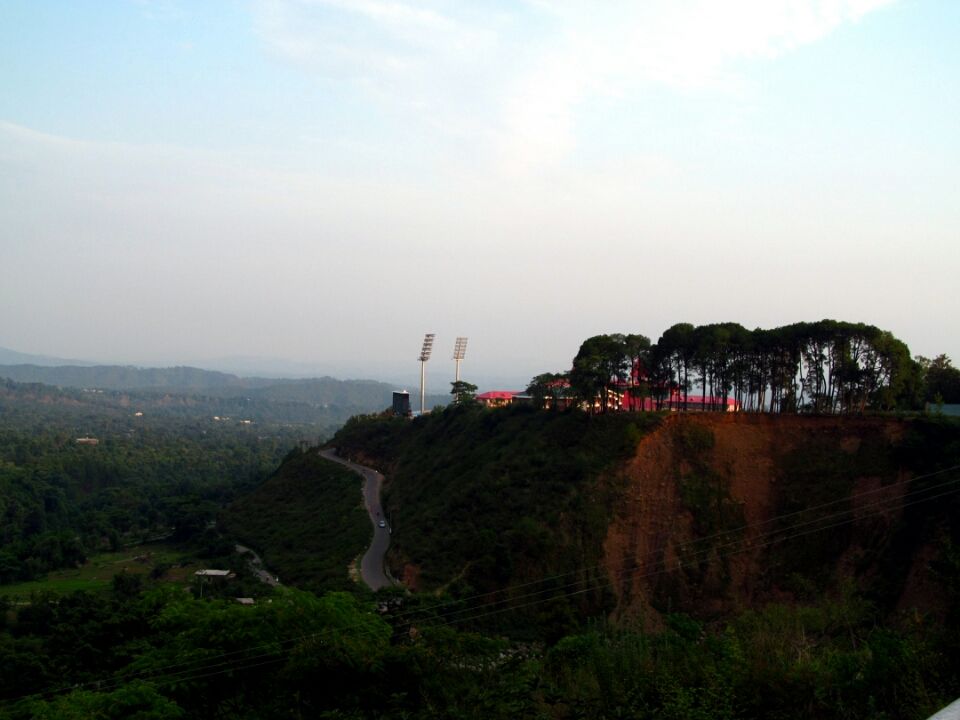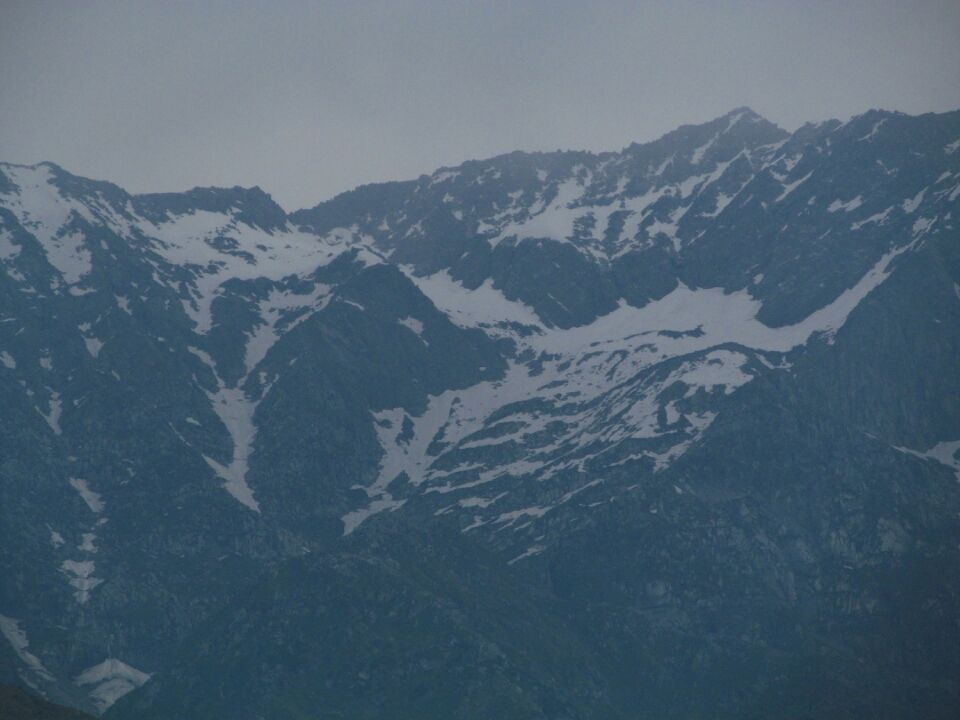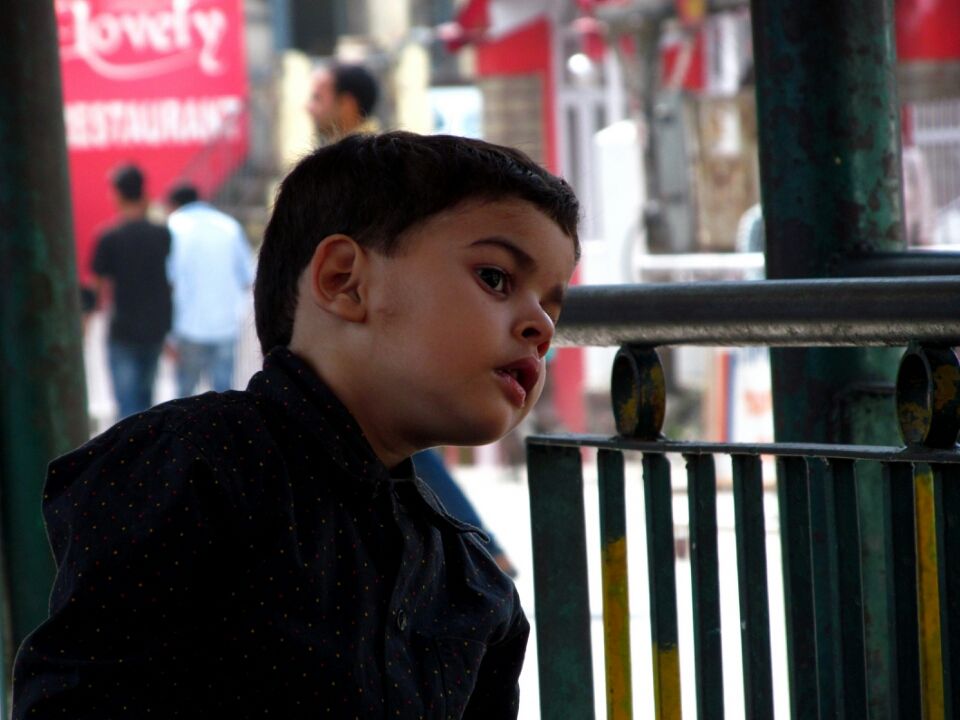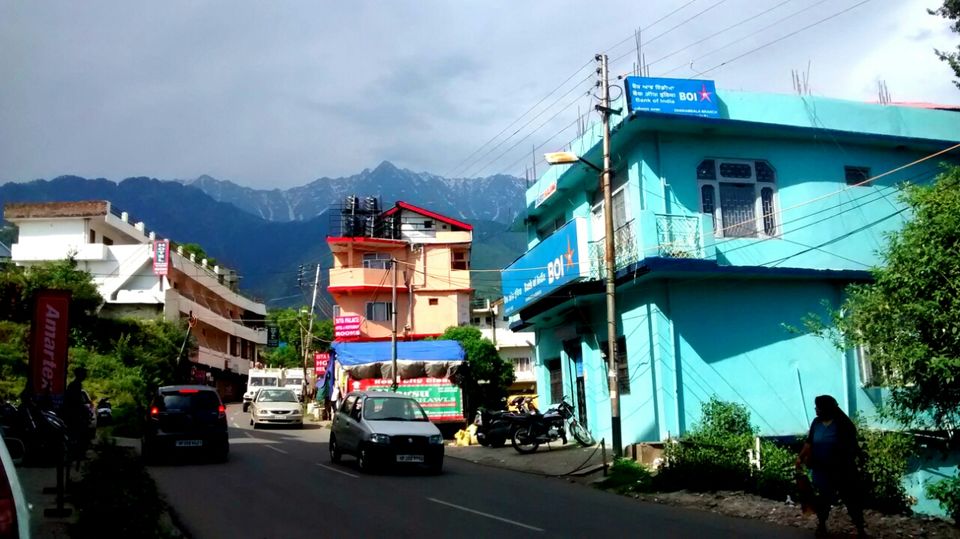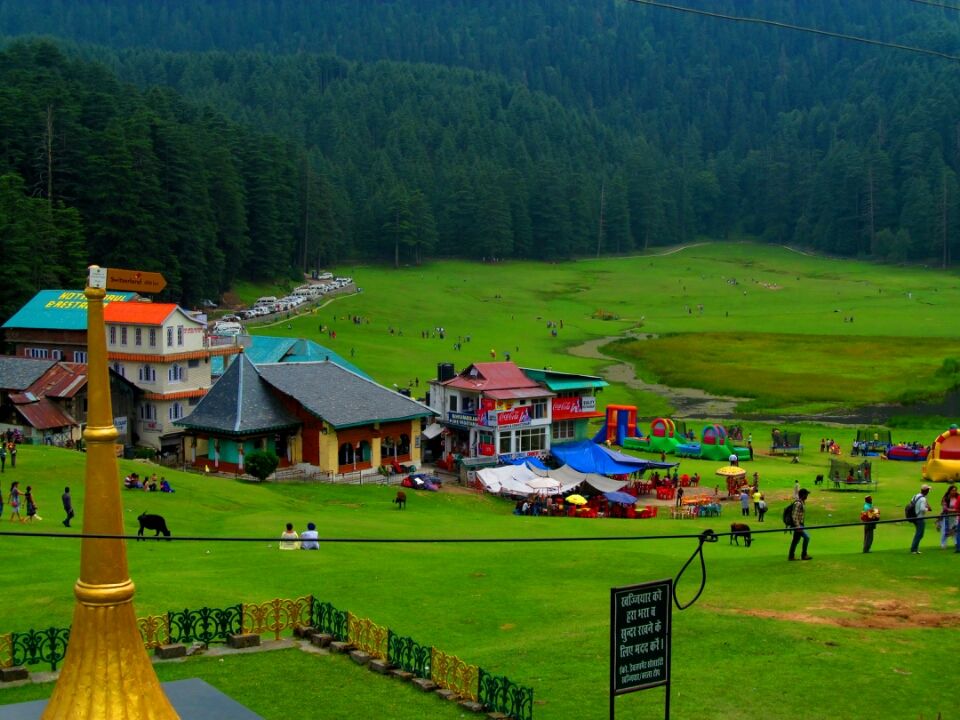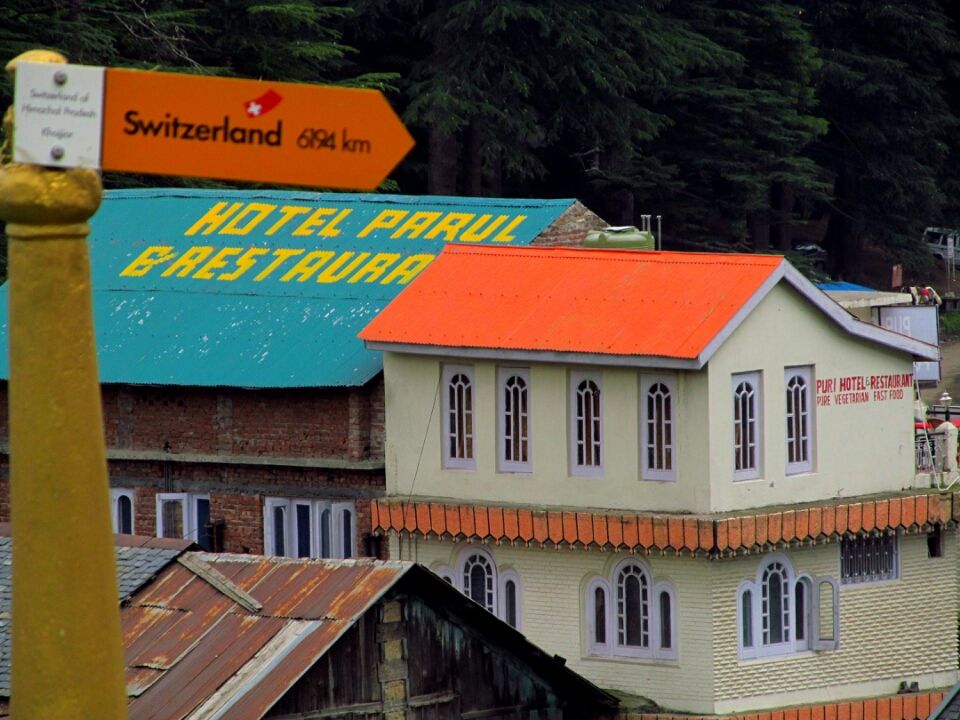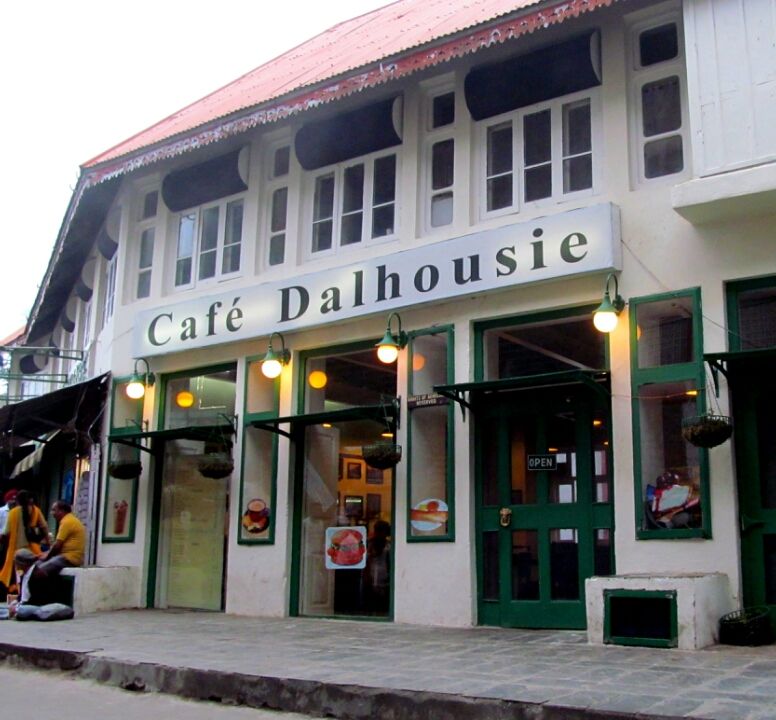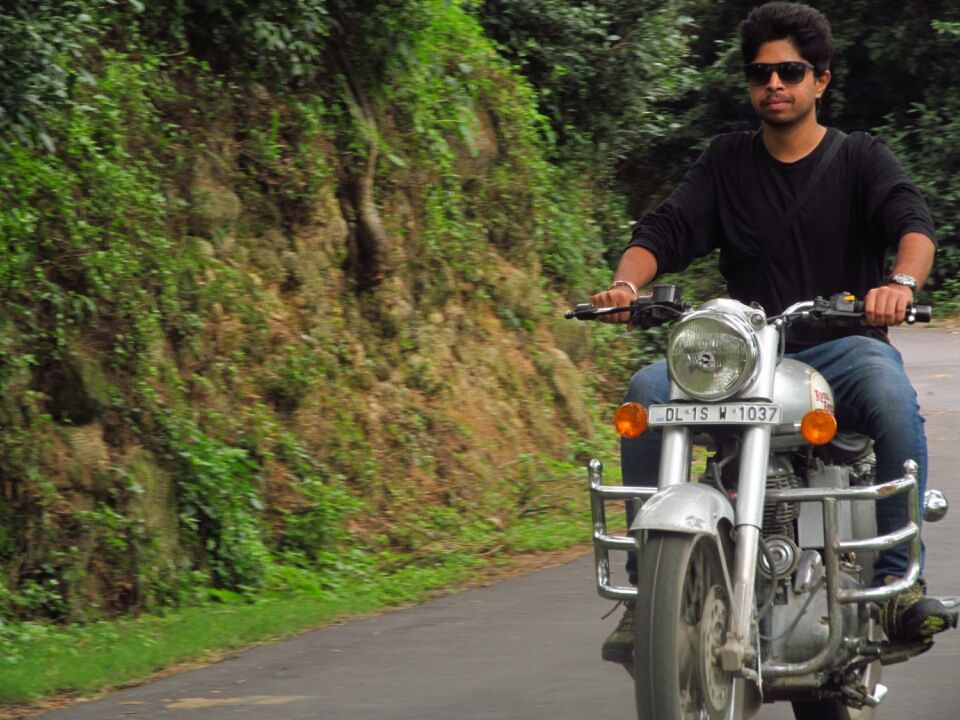 TRIP OVERVIEW :
Sometimes before in middle of june I was spending the boring time with relatives then one day all of sudden one of my good friend text me and said 'Do you have 3000 rupees?' I replied him 'money for what?is everything all right?do you need some?'he said 'no I dont need, I am asking about to make plan for a trip'...I didn't take a minute and replied him 'I am up for the trip'...But I asked him where can we go in such a low budget (3000rs each)? He said 'Himachal..Himachal tourism provides very economical HRTC buses facility for transportation.' Then we have decided to go #DhualadharCircuit in #HimachalPradesh..Because it has wide range of offbeat places.As we were only two members to go for the trip, the date were decided very fairly and easily. After all discussions and planning(including how to go, from which routes,accommodation and which place to cover and which to not and last but not the least what new things we will do), we were all set to go and fully excited to explore the mesmerizing beauty of Himachal.
TRIP ITINERARY:
DAY 01: JUNE 27, 2015
Our trip starts on june 27, we have started our journey from Bilaspur, Chhattisgarh by train. After A long day and night journey we reached at Delhi.
DAY 02: JUNE 28, 2015
Ever since the beginning till ending of the June, Delhi has been witnessing seesaw pattern of weather, but we had to gear up for hot and sultry weather for a full day. We first arrived at Hazrat Nizamuddin Dargah,The Mausoleum of Nizamuddin auliya.You need to remove your shoes and cover your head before entering the Dargah.It was very beautiful inside, tomb has marble arches.The light incense let feels your mind peaceful. It has relieved all our tiredness. After this spiritual experience we arrived at #AndhraBhawan(A must go place for food) to take our lunch.This place has been suggested by my friend who have witnessed of delicious taste of special food on Sunday here and coincidentally that day was also sunday, we were lucky. But there were already many peoples waiting for their turn. After a while we got our turn and enjoyed the delicious food and service. I give full points to this place(worth for money too).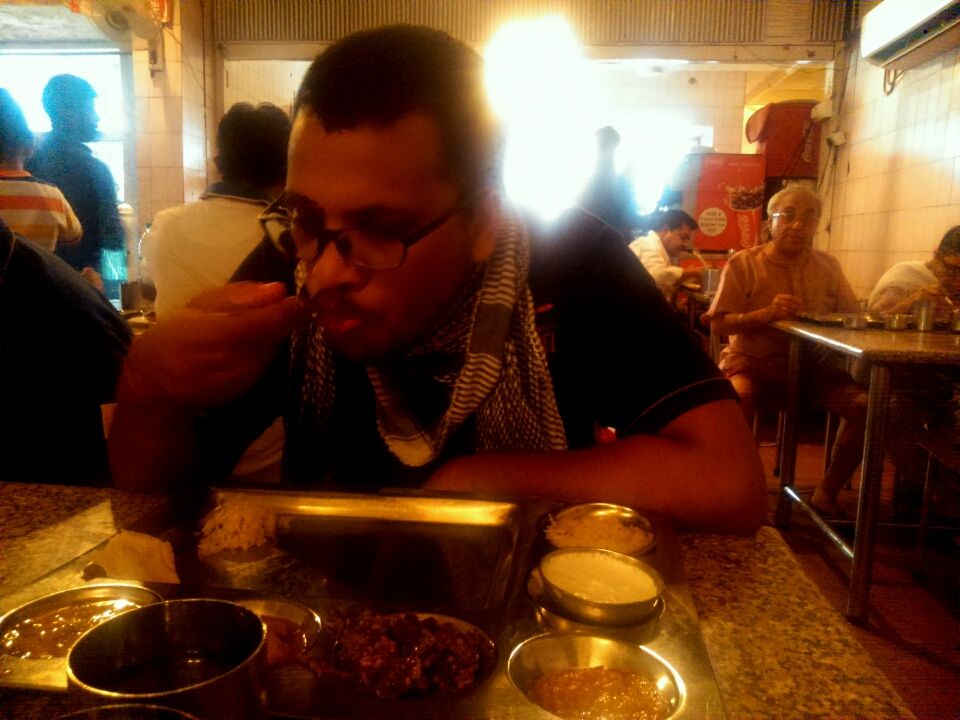 As our stomach has been fed, we again proceeded with full of energy and covered 2-3 more places including India gate, select citywalk mall, Delhi Metro. After full day of Delhi visit we left to new Delhi railway station and moved forward to our next stop #Pathankot.

DAY 03 & 04: JUNE 29 & 30, 2015
We reached at pathankot in an early morning and moved toward for #Dharamshala by HRTC bus. After 2-3 hour's we arrived at Dharamshala and after some rest we proceeded to hire our most awaited moment of trip #TheRoyalEnfield for 24 hours.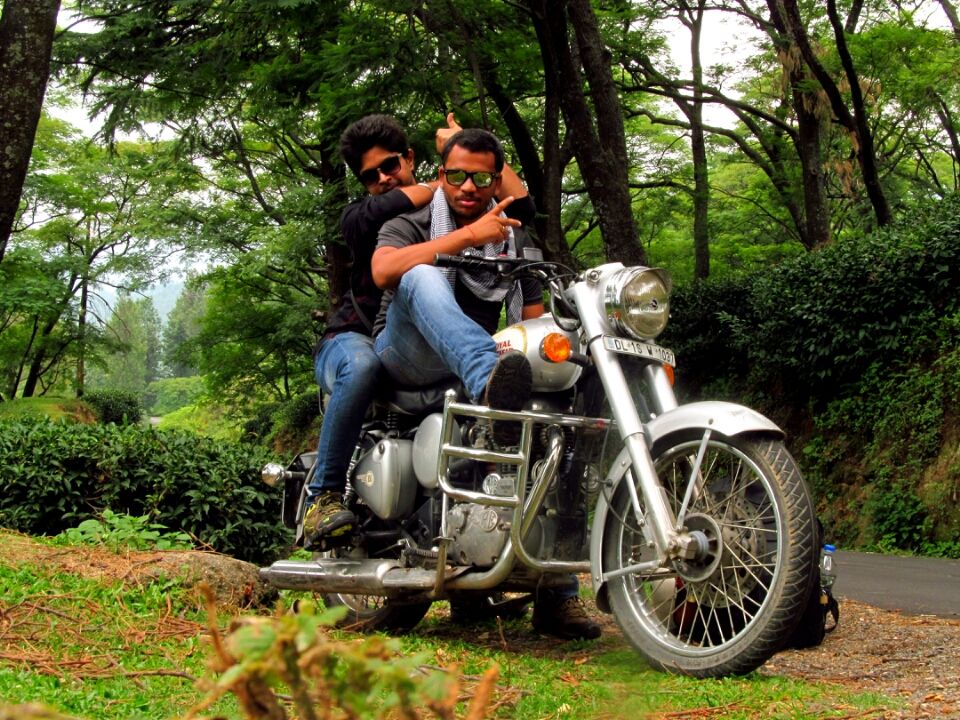 We hired bullet from Lord Krishna Adventure at#McleodGanj and the shopkeeper has also given us map for sight seeing, the map was very helpful for us.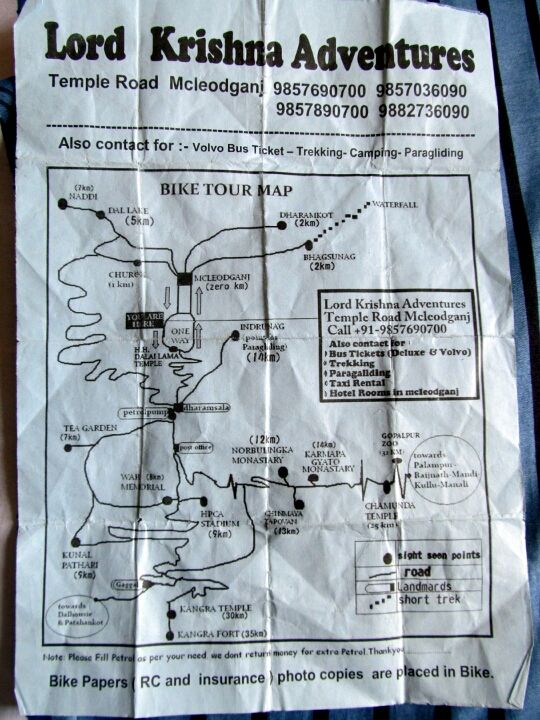 And yes I fogot to mention about #McleodGanj it was just an awesome. Mcleod Ganj has 24*7 nightlife. Mcleod Ganj has many attractions but one which I liked the most, side railings on footpath with seating near main chowk, sit there for some sometime and watch people enjoying their lives is pretty good feelings.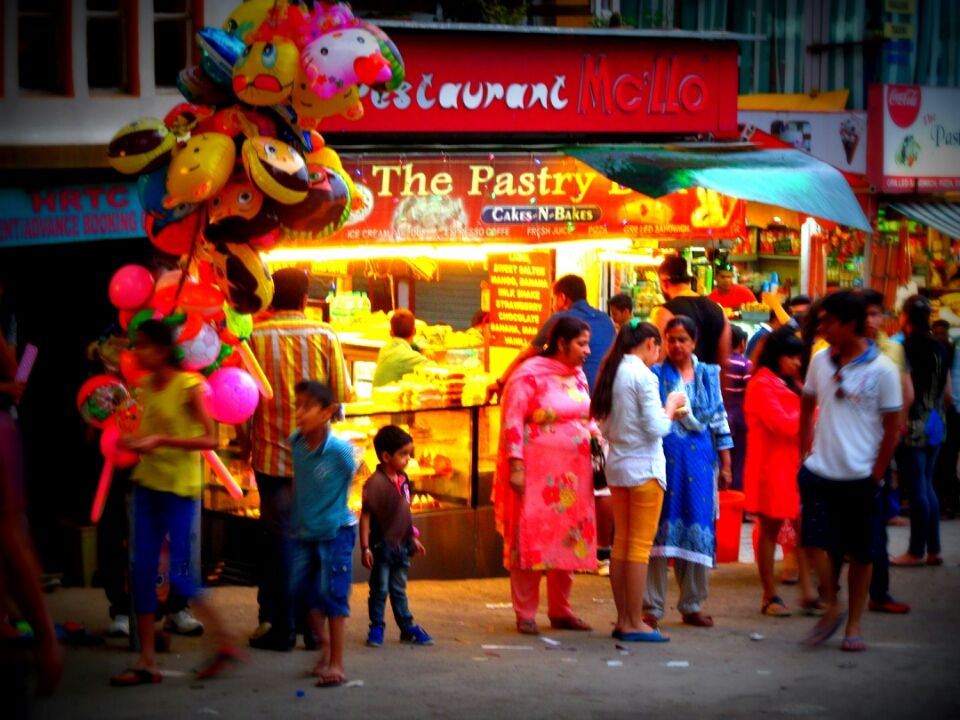 The bullet ride of 24 hrs on twisty hilly roads we both will never gonna forget in our lives.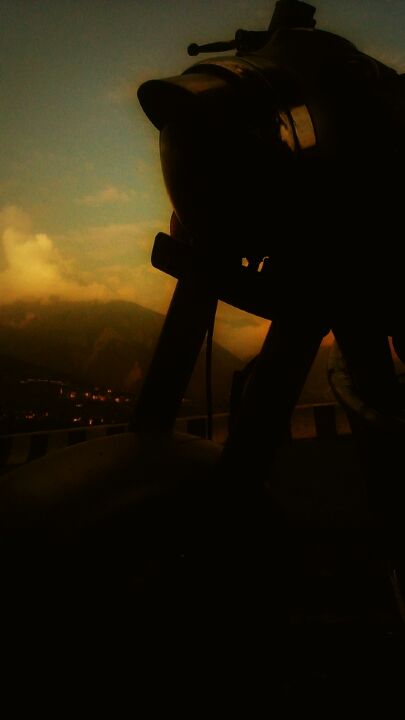 We have covered most of the parts of the map like Mcleod Ganj, Bhagsunag, Dal Lake, Naddi, Church, Tea Garden, War Memorial, HPCA Stadium, Norbolingka Monetary, Dalai Lama Temple.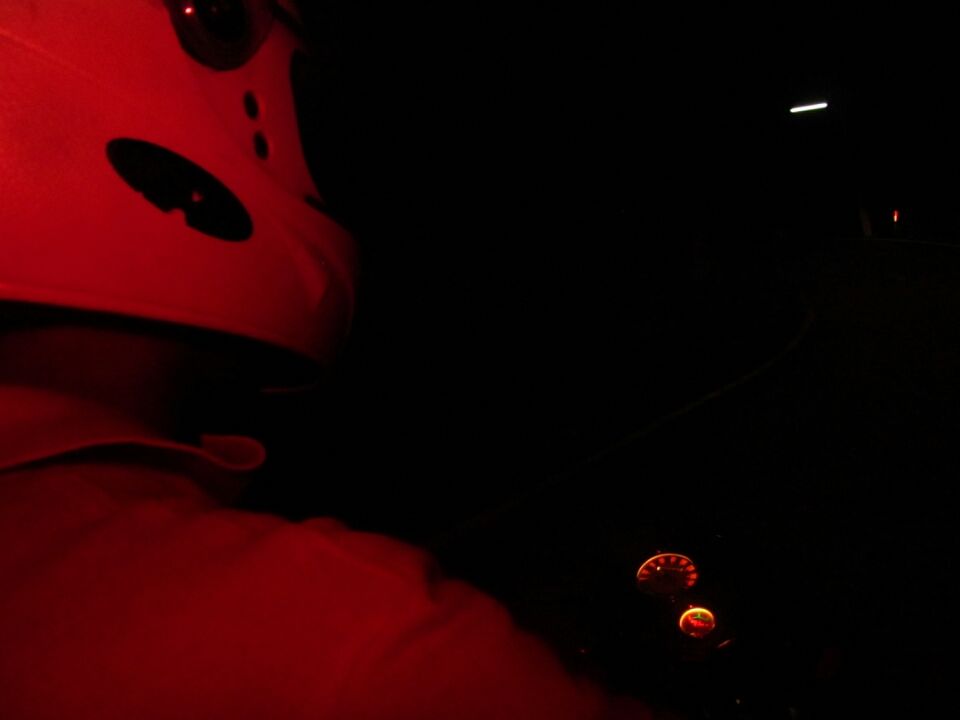 Among them Bhagsunag and Mcleod Ganj we liked the most and of course the view of #Naddi.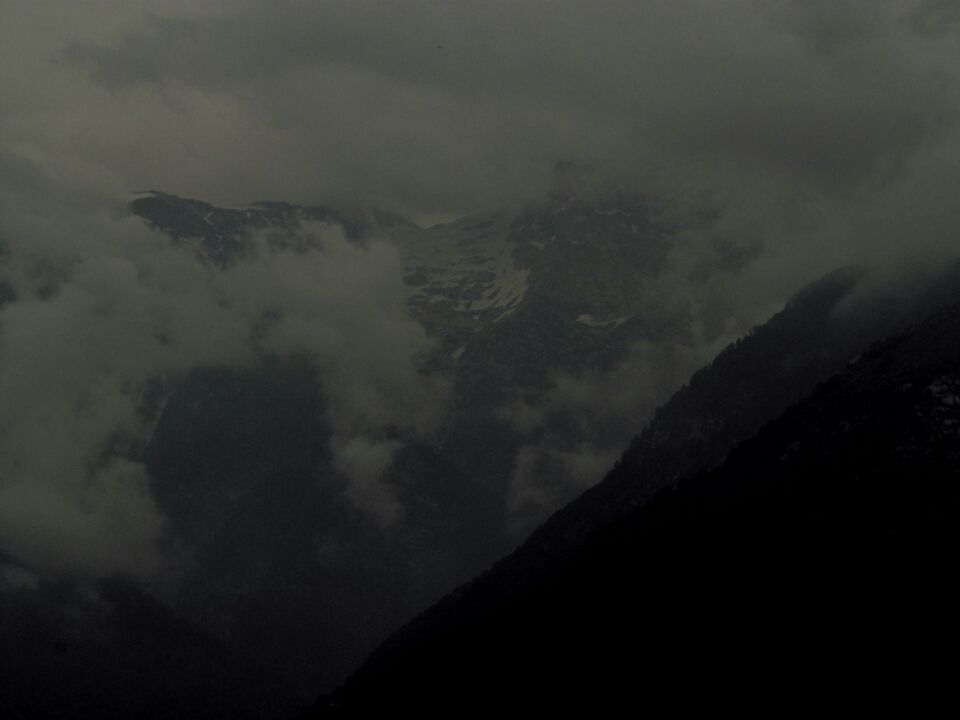 The only thing we missed was paragliding at the world famous #BirBilling because of weather conditions. That was heartbreaking for us, but its ok we will do in next time for sure. I always like the hill stations because of its fresh air and its marvelous beauty. After this adventurous ride we left for our next destination #Dalhousie.

DAY 05: JULY 01, 2015
We were arrived Dalhousie from Dharamshala again by HRTC bus. It was cold in Dalhousie, weather was pretty good. We had walked for some hour's on Dalhousie streets and took food at Punjabi restaurant near Dalhousie market. Punjabi foods are easily available in Dalhousie and also in Mcleod Ganj.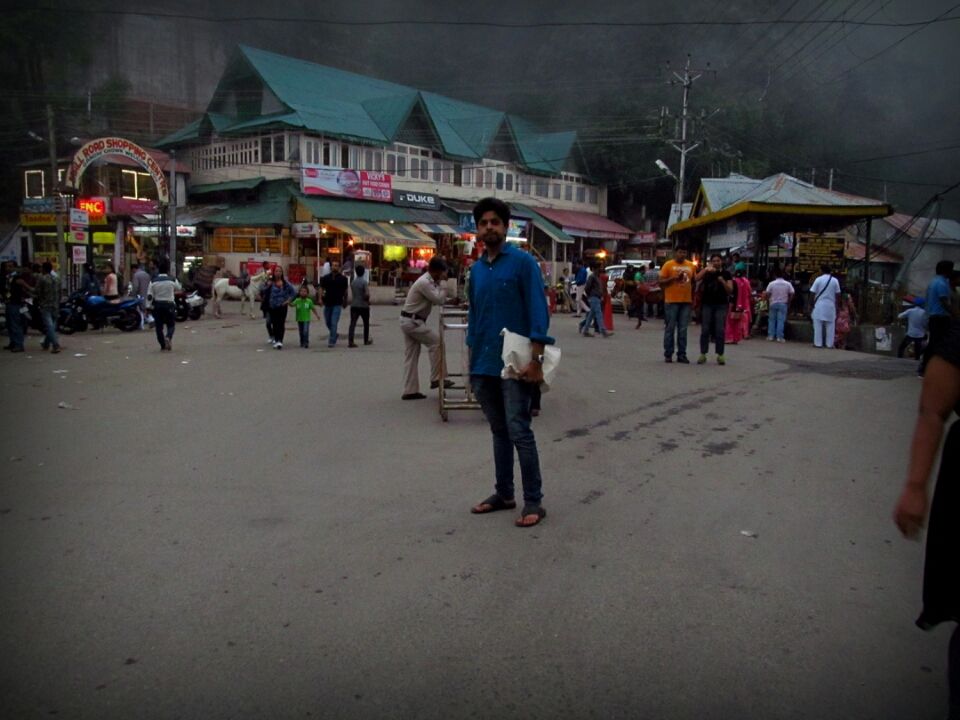 A local man of there told us that 'you should go#SaachPass, the place is known for its snow covered beaty in all seasons.' But because of lack of time and money we couldn't go there. Place covered in Dalhousie-#Khajjiar, 22 kms away from Dalhousie. Khajjiar is basically for family outing. The place was surrounded by long pine's trees which increases its beauty.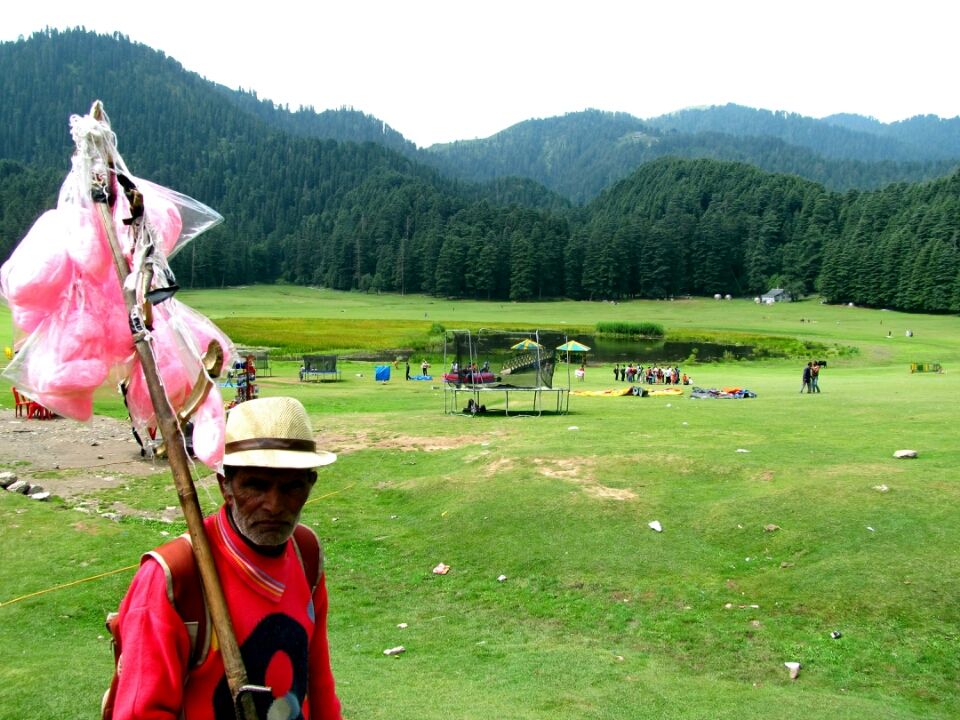 Here our trip's all locations had been completed which we have decided earlier. We put our bags on shoulders and headed back to pathankot.

DAY 06, 07 & 08: JULY 02, 03 & 04, 2015
We just reached at pathankot jn railway station and caught our train to bilaspur, chhattisgarh and on july 04 we have reached our home.

And last we did promise to each other that we WILL definitely make many more trips and will explore this beautiful world.