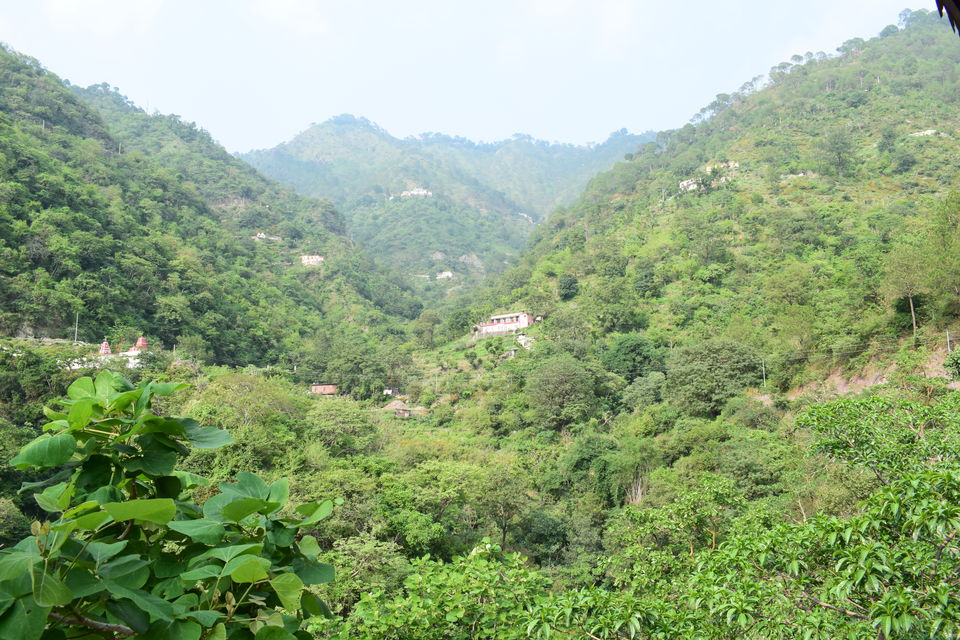 Try googling the name, and you won't find it on the map. Perhaps, that's good. Perhaps that's what's keeping it hidden from the crowds. But make no mistake, if you're from the foothills of Himachal this very much deserves a visit if you're looking for a quick getaway to the hills to beat the summer heat.
How to get there: We started off from our place in Panchkula at 4:30 pm and it took us about an hour and a half in our car to reach the place. Kasauli is another half an hour from the place. Buses also ply on the route. The resort is on the Parwanoo - Old Kasauli road, near Morepan Laboratories. You'll need to take a left from Sector 4, Parwanoo to get on the Old Kasauli road.
After reaching the place, you can either enjoy a swimming pool over there or head down to the waterfall below. Access to the pool costs Rs 100 and it's good enough to accommodate about 10-15 people. At the time we reached, it was already booked by a large group. So we headed downstairs to the waterfall which cost Rs 20 per person. Reasonable enough. The waterfall had a good flow, and some of the water had been collected aside to form another small pool. Changing rooms were also being built at the time. You can then, play in the pool, click some photographs or just chill with your mates with your feet dipped in the cold waters. We headed back home after spending about two hours or so.
Because of its proximity, it's a great evening outing for residents of the Tricity, Kalka etc. But if you've come from afar, you might as well go to Kasauli to spend the night a few kilometers ahead, which is a proper city. Although there are rooms available here, there's nothing in the vicinity of the place, and hence, staying the night isn't very practical.
Additional information: Waterfall and the lush green vegetation makes it a great place for photography. I had a great time experimenting with my new DSLR. Also, pre-book the swimming pool.
What not to miss: The famous kulfi from Ishar Sweets on Kalka-Parwanoo road on the way back. And this:
https://goo.gl/photos/6KkhKSJzwaX8n9ZS9