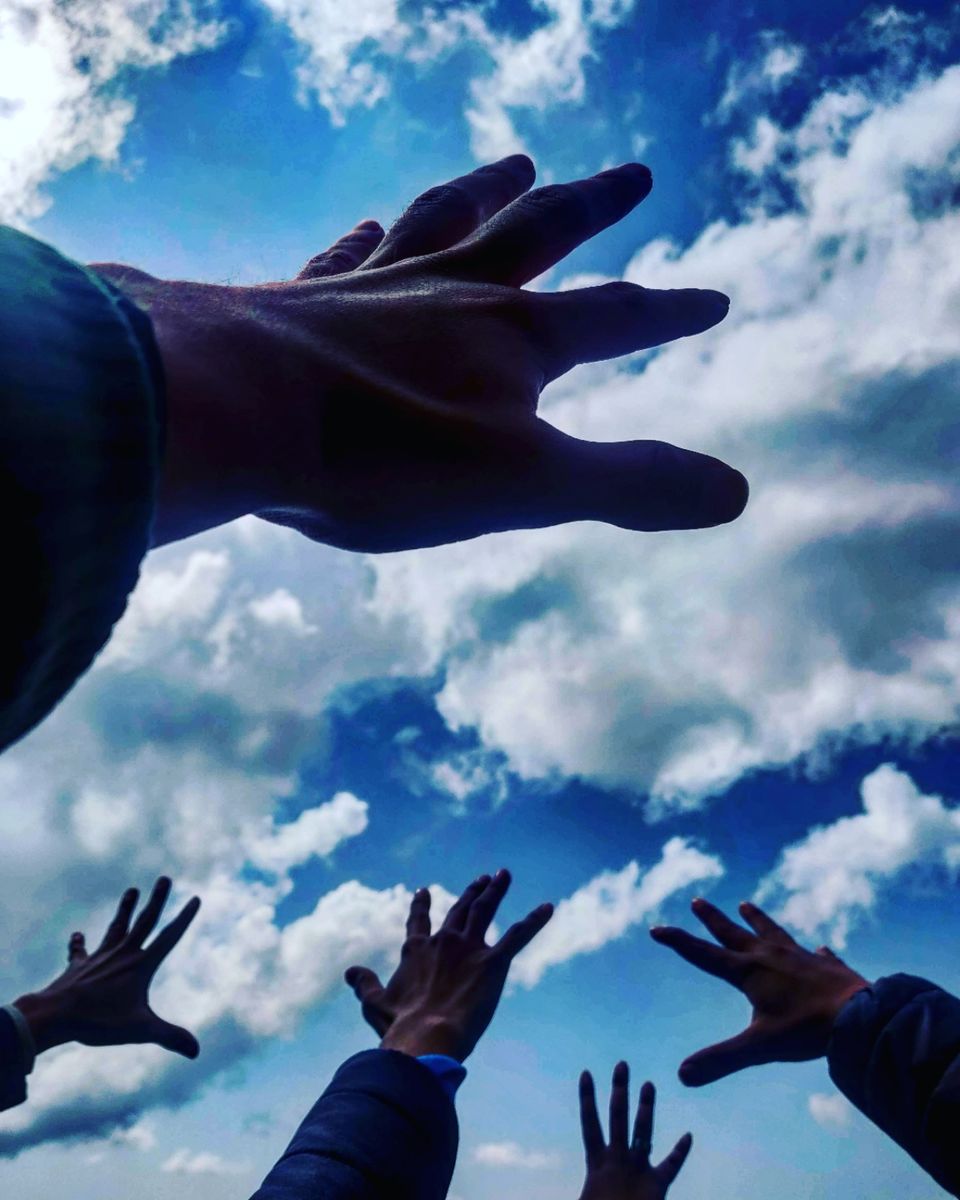 Everyone has a bucket list I guess and the mandatory check list in every bucket list is "A trip to himanchal with friends" and yes one 27 Feb 2018 I was going to tick this check box. Me and my friends planned a trip to mcleodganj- dharamshala-triund. We all were super excited as this was our first trip together without our parents. Enthusiasm level was far far high 😂. So with some dream in eyes and with some preparation for trek we left Delhi and took a Volvo bus to Mcleodganj(478 km away from Delhi ,a small town situated at the base of dhauladhars mountain ranges).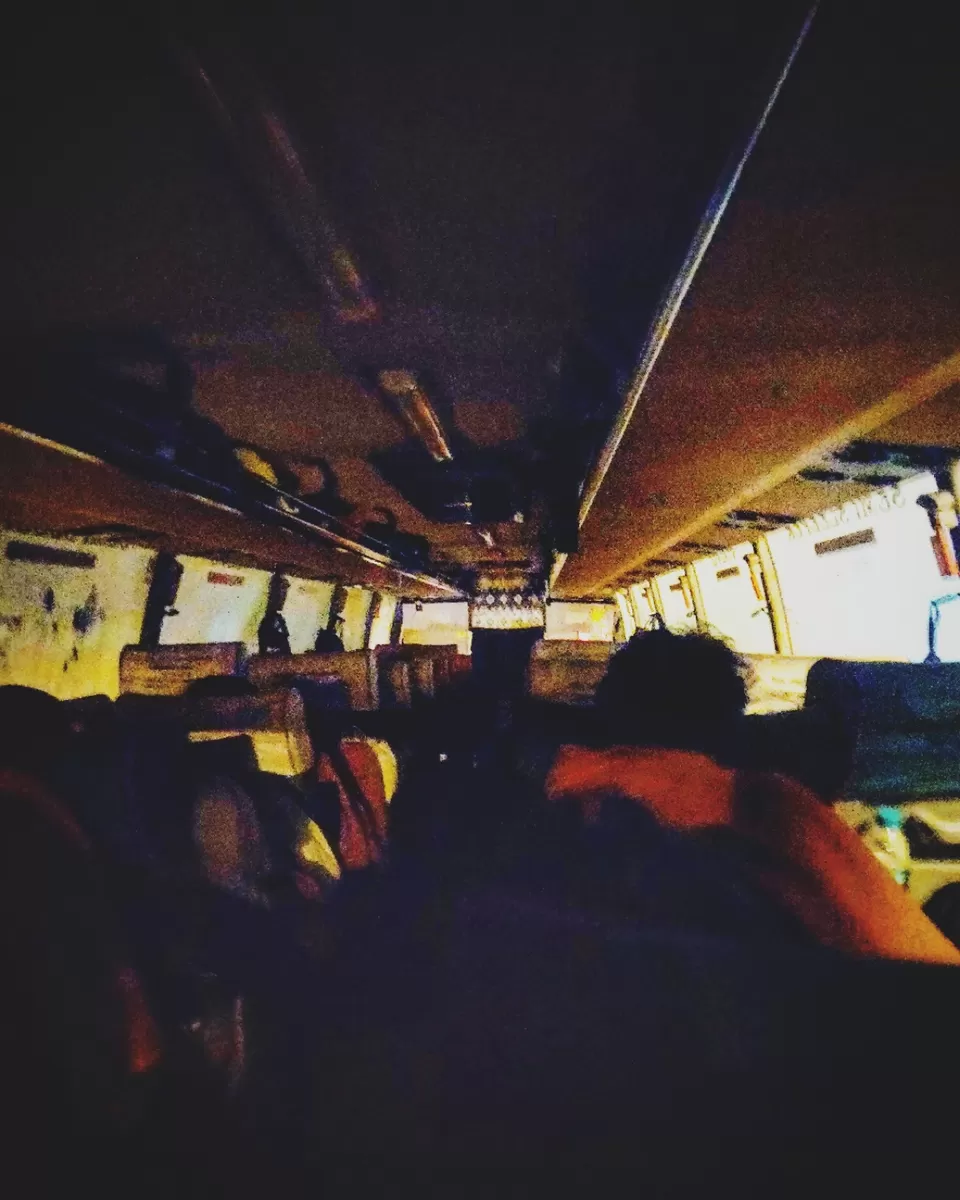 We reached dharamshala at 6:00 am in the morning, and as we were heading towards the mcleodganj the visibility of the snow capped mountains were increasing. I was jumping from this seat to that because I was seeing those snow capped mountains after ages. They were beautiful , at that moment something Happened and a connection was built, a new interest was born and yes my love for the mountains were just began at that moment❤️.
Then we reached mcleodganj by 7:00 am and it was about 3 degree so first thing we did was to take out or jackets from our bagpacks. We had already booked our hotels at naddi hill point ( 4 km away from mcleodganj bus stand ). We went to our hotel and what we saw that our hotel is just at the base of dhauladhars mountain ranges, what a feeling it was😍 they were so close to me I can feel the cool breeze and the pure environment of that place , I just want to throw everything and just want to run everywhere in that area but I just controlled my emotions and we did our checkin ,got fresh and went to explore mcleodganj and dharamshala.
We had our breakfast and then We hired a scooty for sightseeing and went to dharamshala stadium.
A complete different feeling, as a cricket lover you always wanted to go dharamshala stadium and here I was standing on the stands and watching those huge mountains which I used to watch in tv.
Again a check box was ticked❤️
After dharamshala stadium we directly went to bhagsu water fall(near mcleodganj ). This was a beautiful place to chill. Lush green valley with a water fall and a cafe name shiva cafe at the top of the mountain. So we hiked up to Shiva cafe and enjoyed our Maggie at that point , two of my friends decided to go beyond bhagsu which was not safe so this caused some trouble but at the end everything was great and beautiful ❤️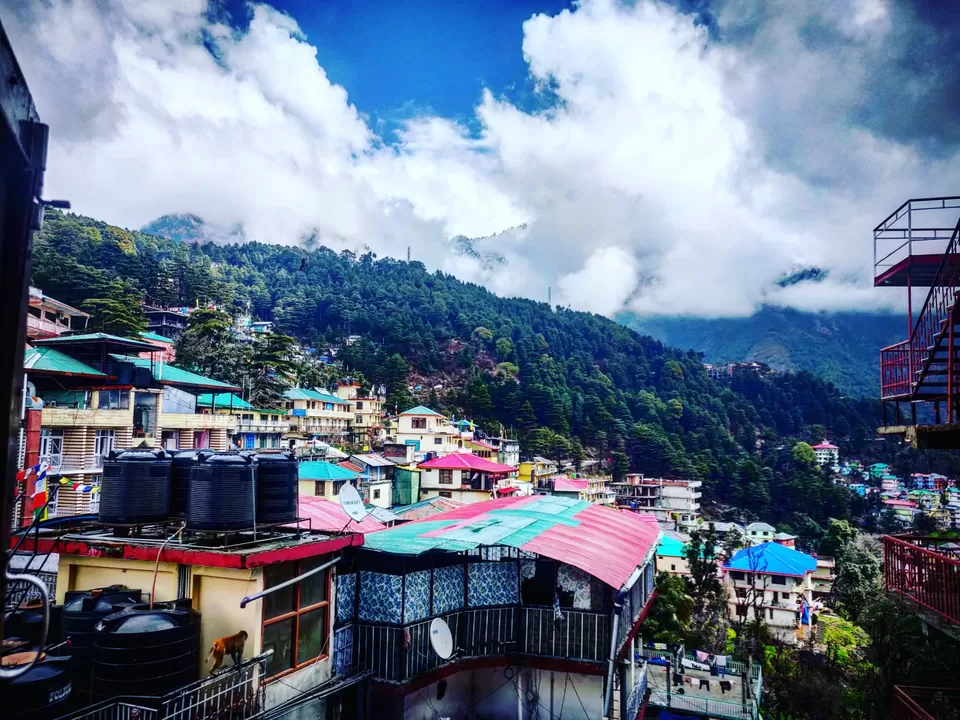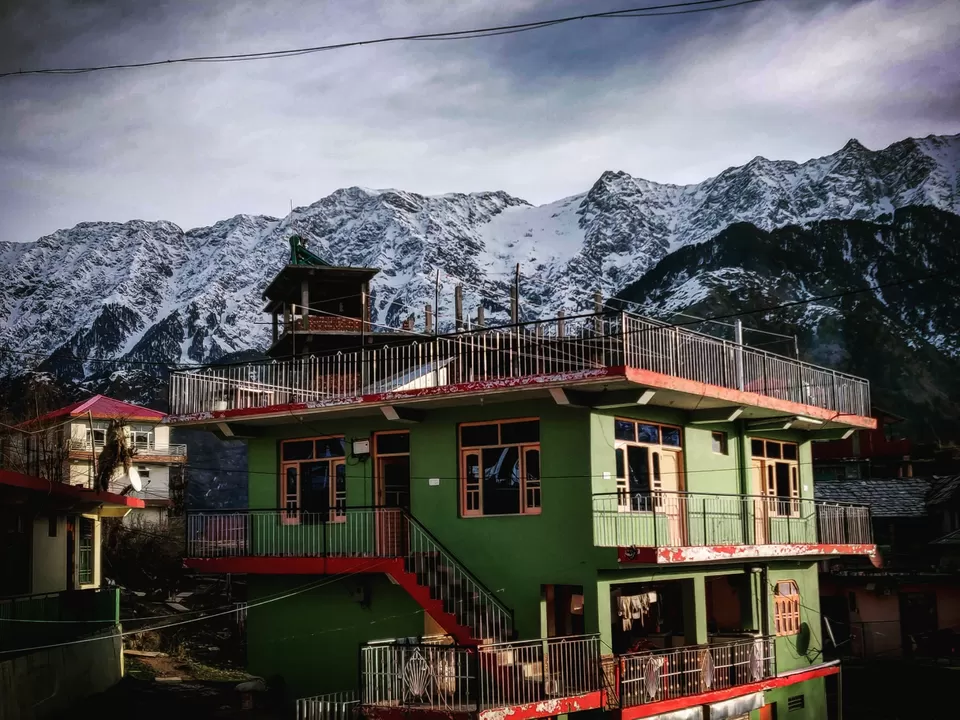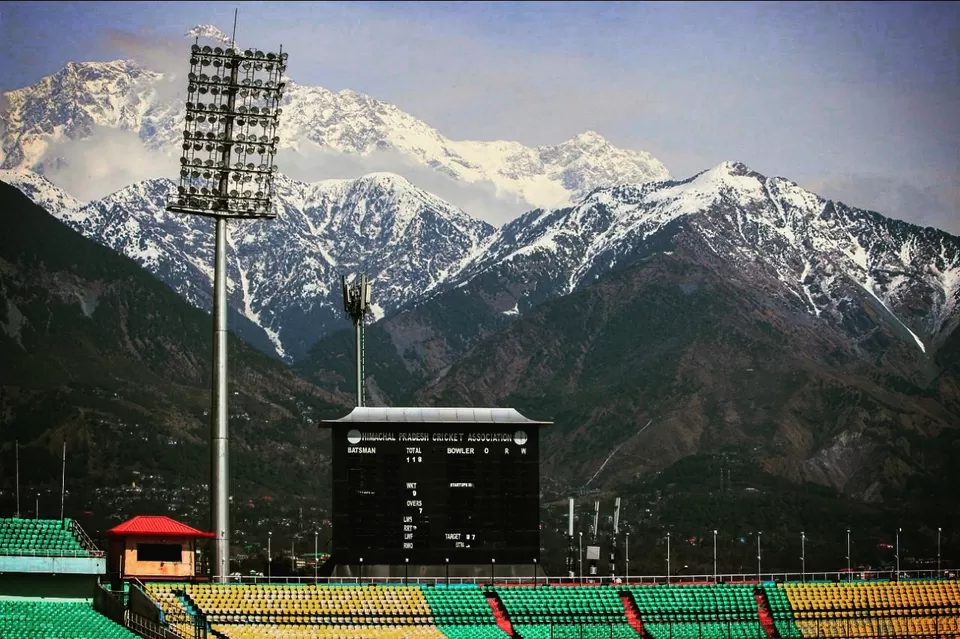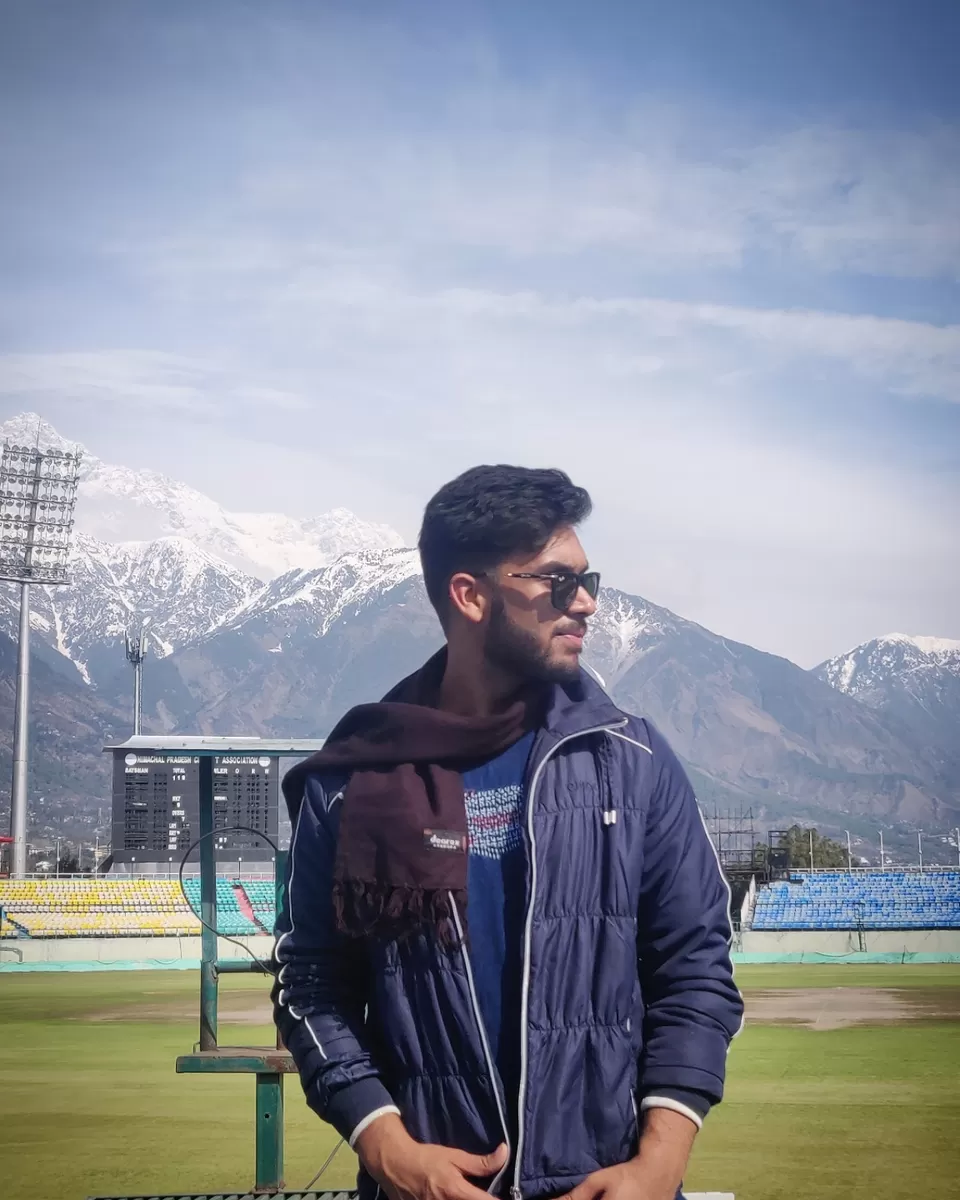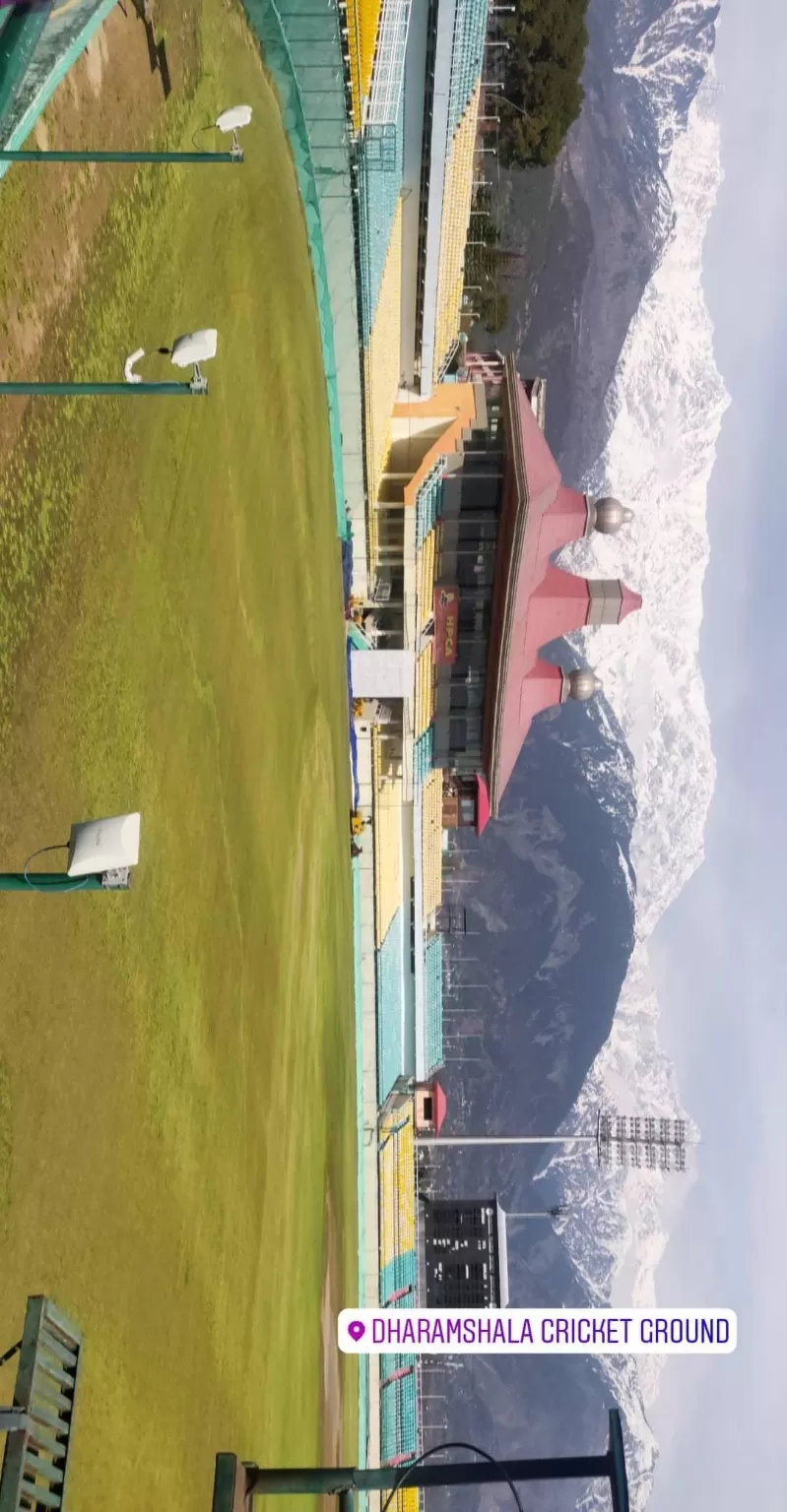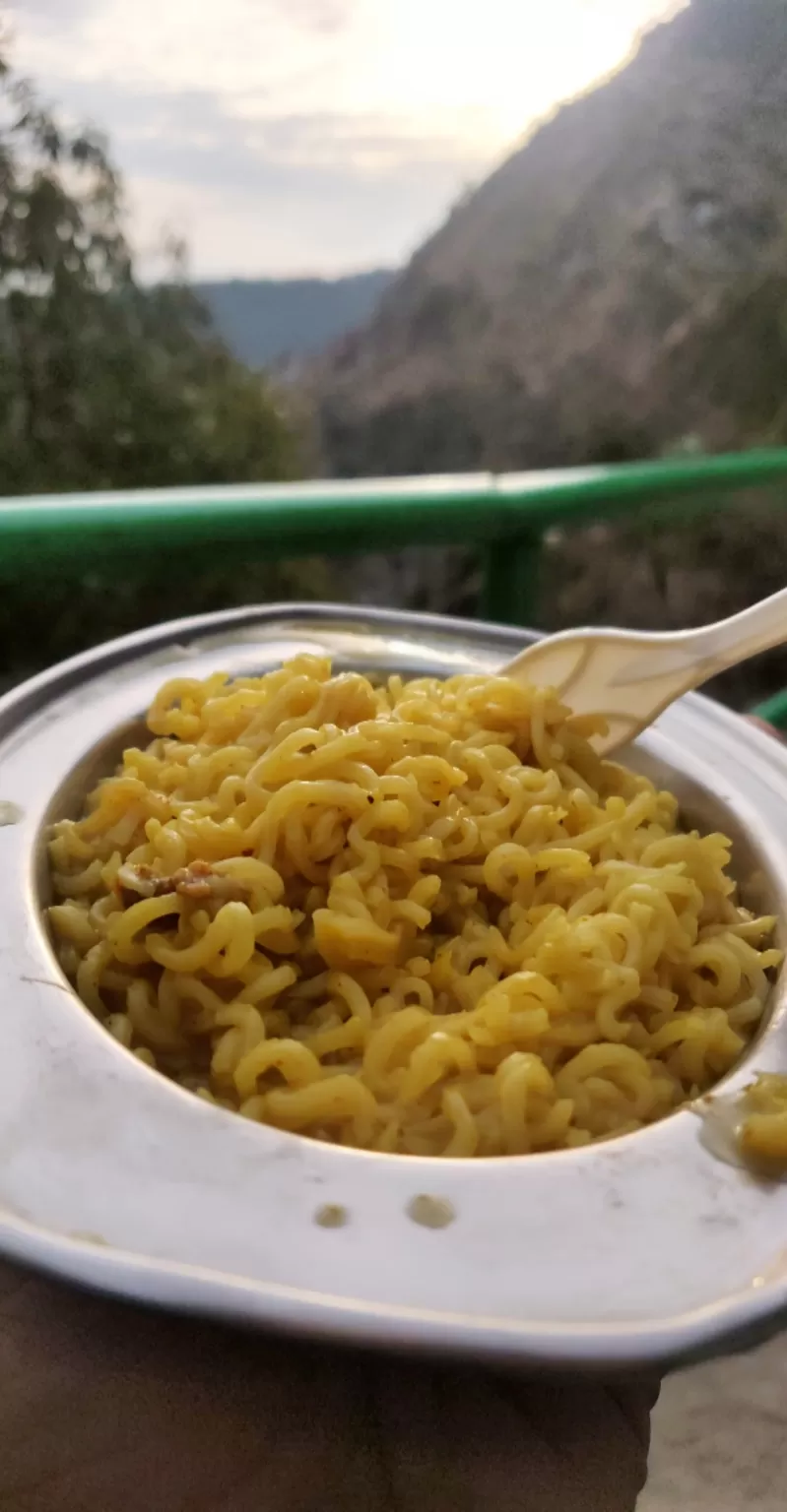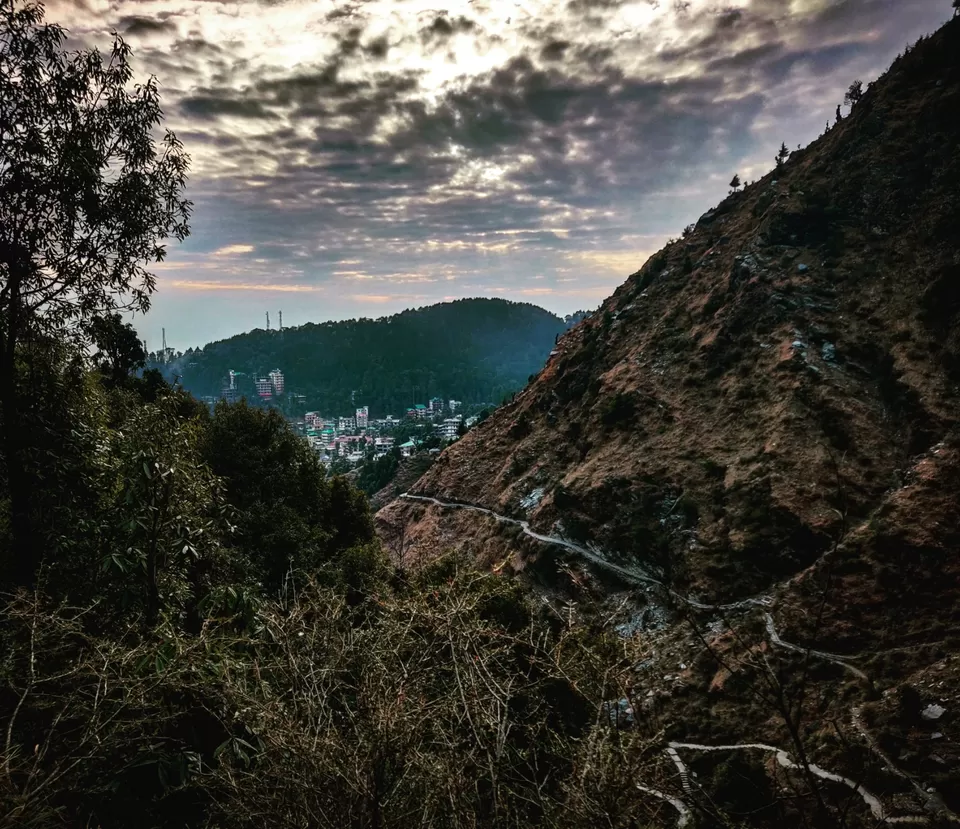 Day we decided for hiking yeaaahhhh😍. This day we decided to go to triund(a 9 km trek from mcleodganj)so we decided that we will get up by 5:00 am and leave for the trek by 6:00 am but we didn't executed it . We reached the triund base camp (gallu Devi) at around 12:00 pm noon 😂.
When we reached gallu Devi, we found that the triund is closed because there was 6-8 ft snow at the top, we were really disappointed but after some time we found that we can go till half way of triund but we need a guide Because there was so much of snow at trail , we found one local guy and asked him to come with us.
This was all sort of different experience , as this was my first trek i never thought this trek would be so adventurous. There was 2-3 ft snow at the trail and we were walking over that and the most frightening things was that if we loose our balance and slip then we will directly go into the trench.
We were playing with our lives because it was so dangerous. Neither we have trekking shoes nor any equipment but the mesmerizing view was not letting us stop. That view was so beautiful , my eyes never watched this sort of thing before.
So after reaching halfway our guide stopped us and asked to start back journey. So we sat there for some time clicked some pictures and went back but the surprise was the snow fall, yes it started snowing when we were getting back. Again a check box was ticked as I never saw snow fall and I wished that I could see it.
So my first ever trek couldn't have Better than this ❤️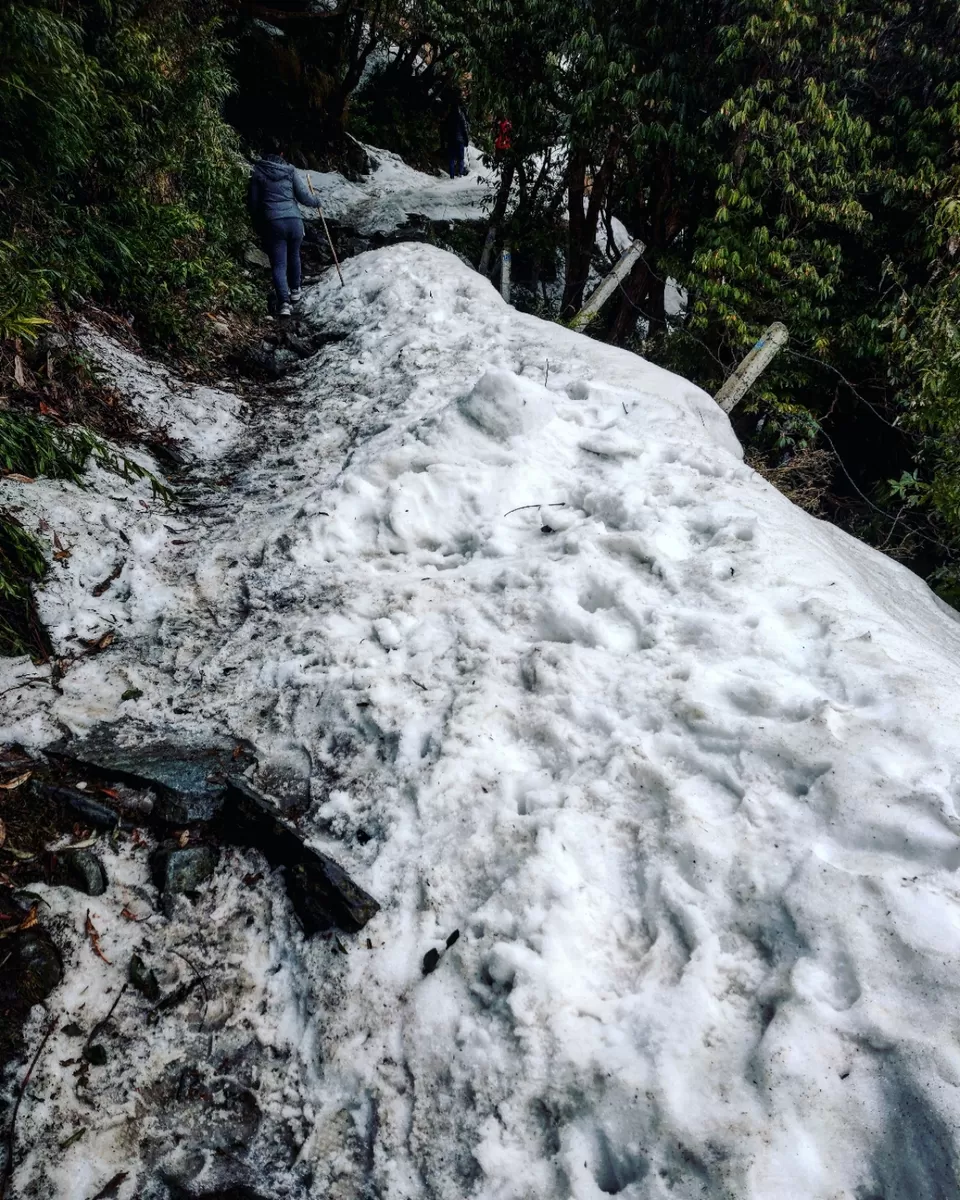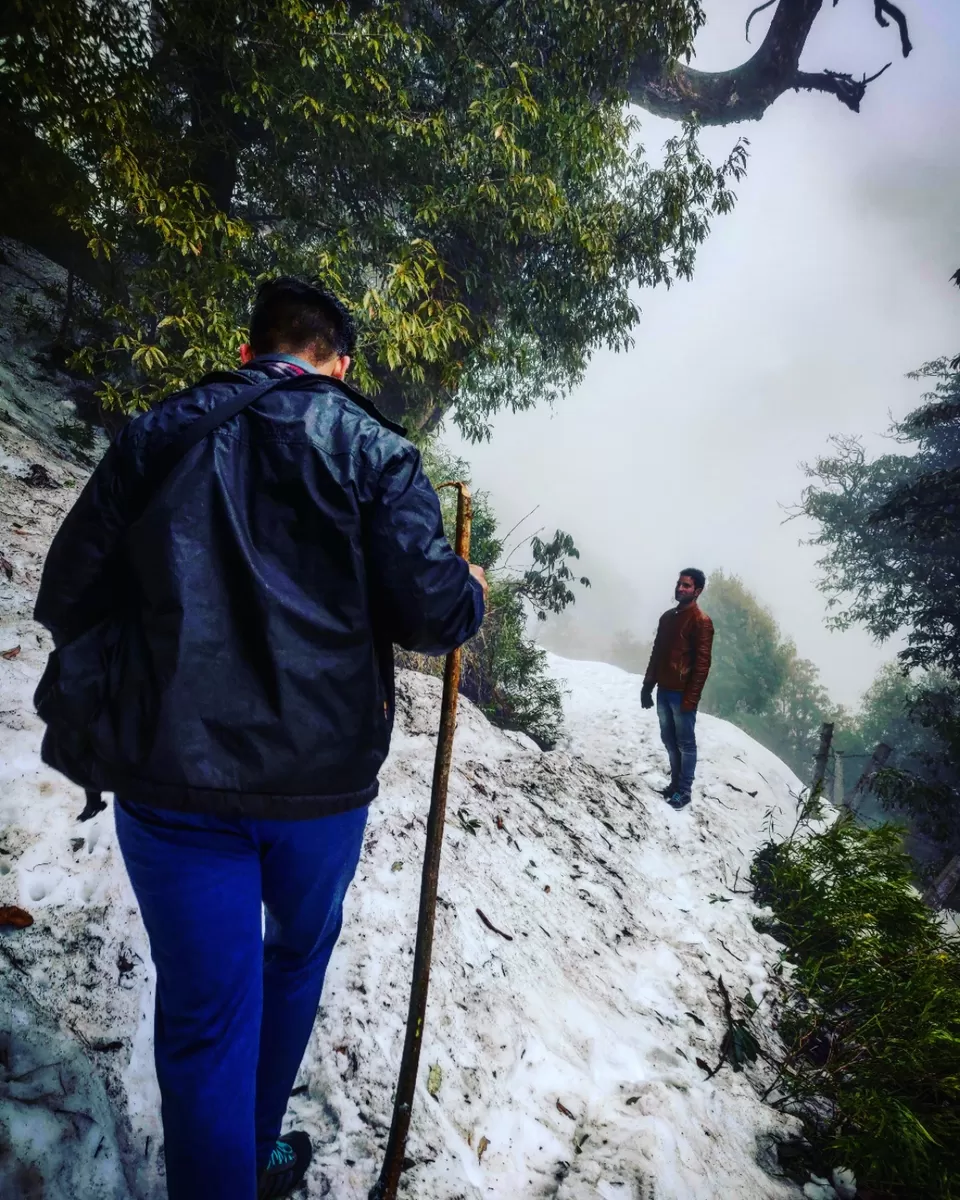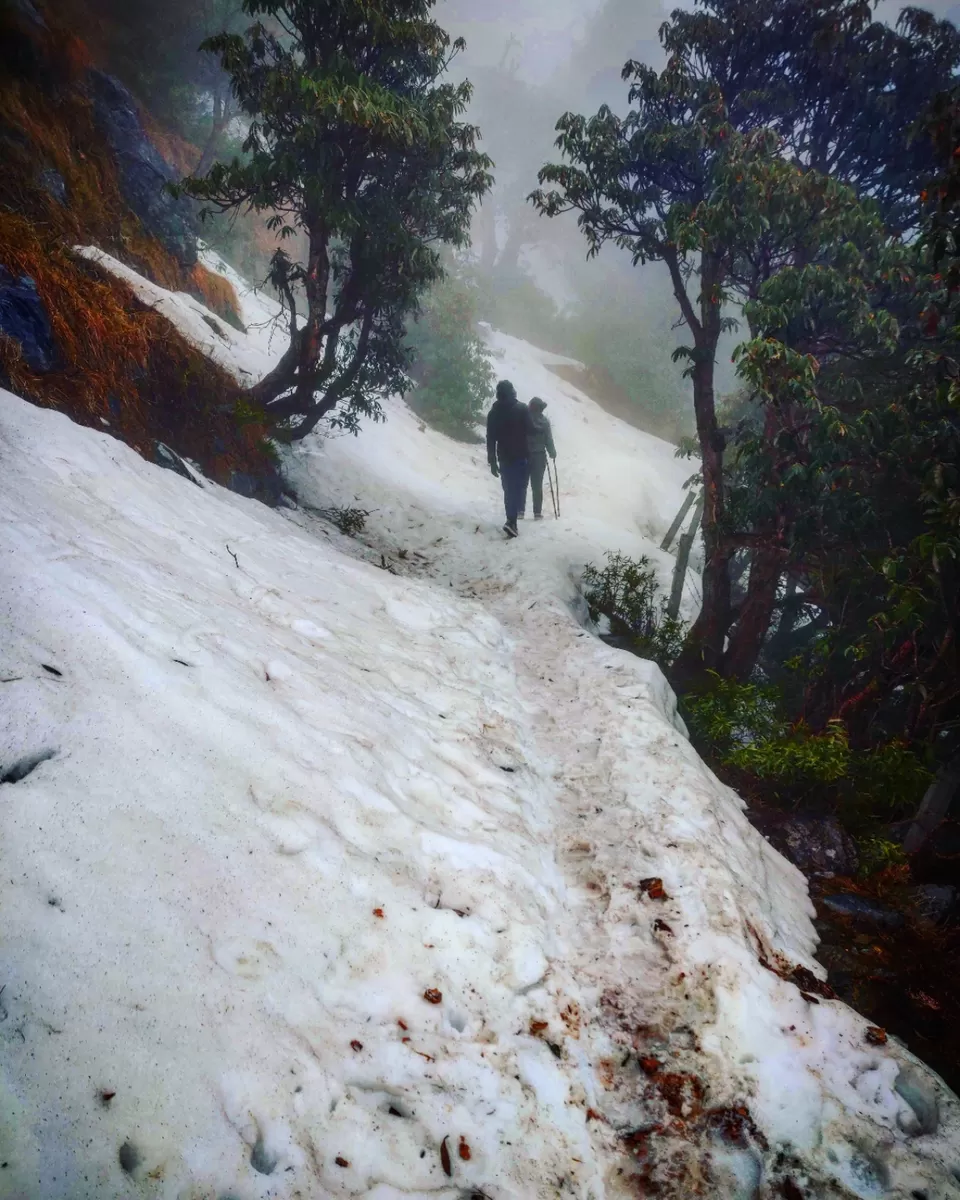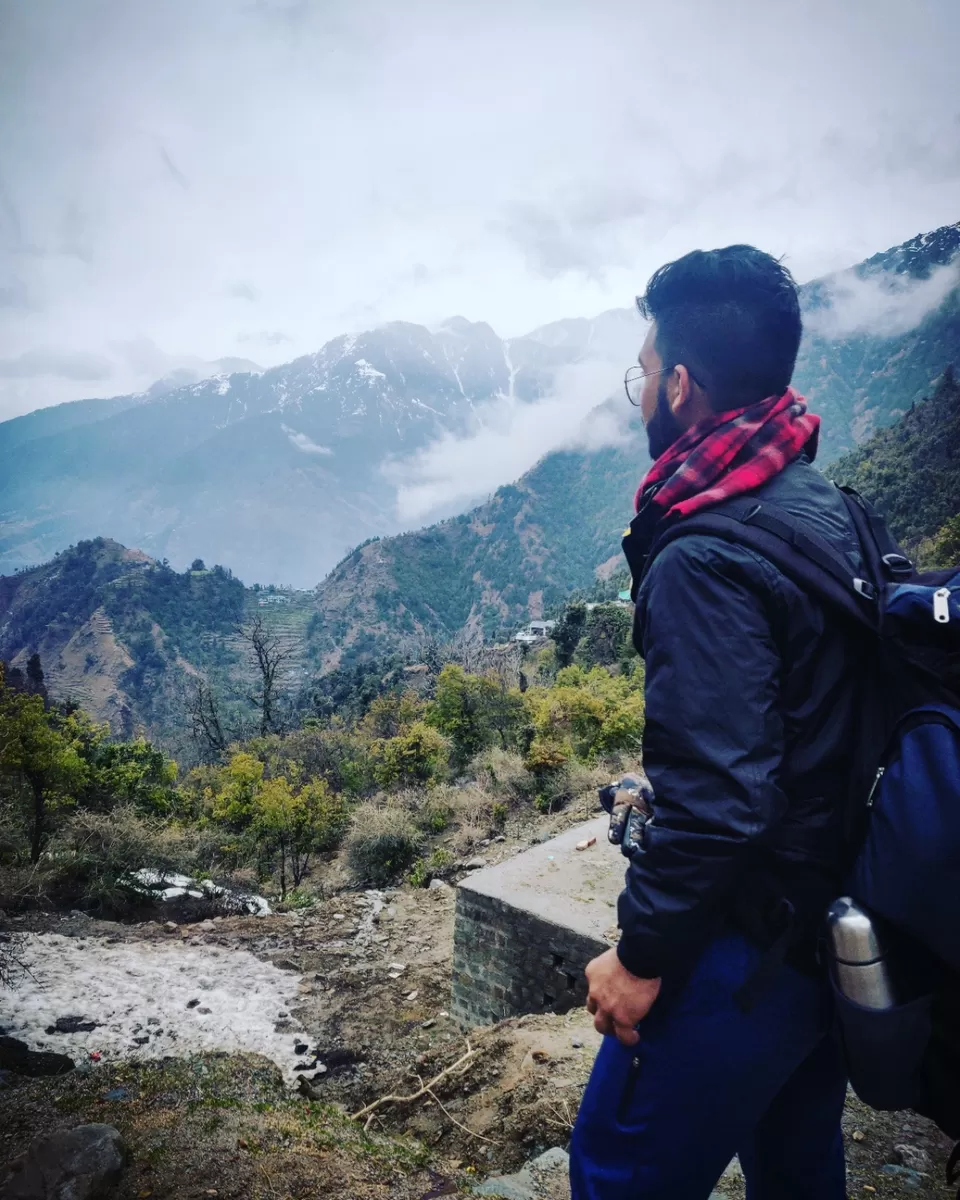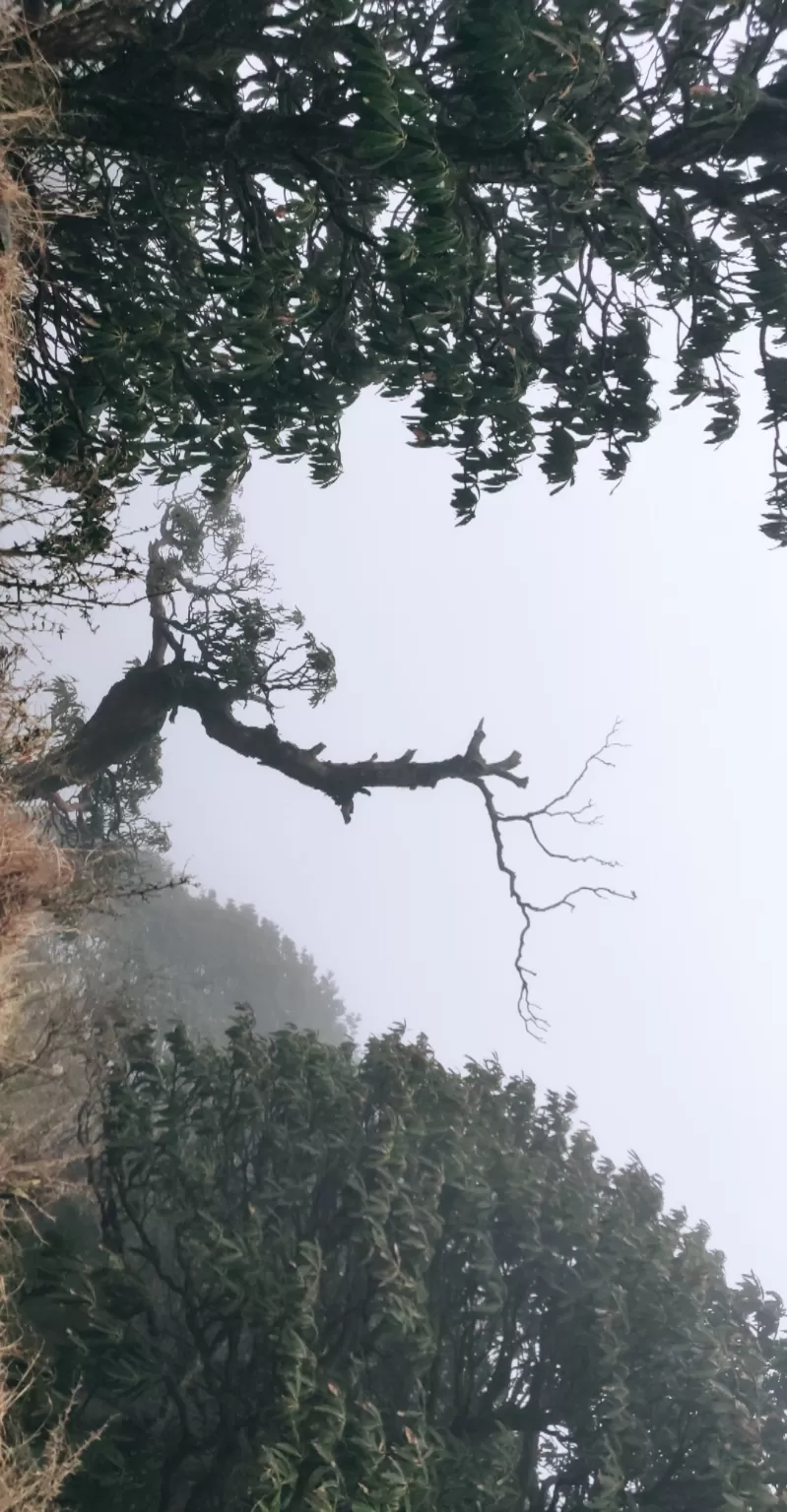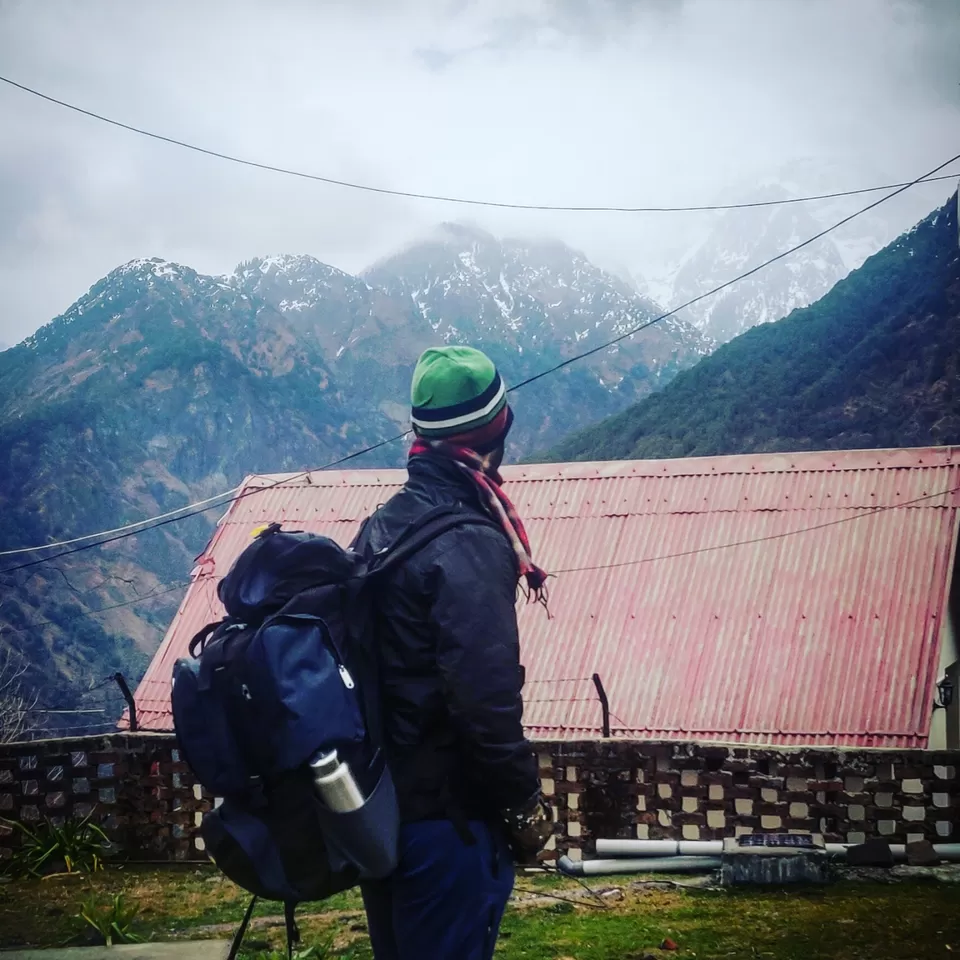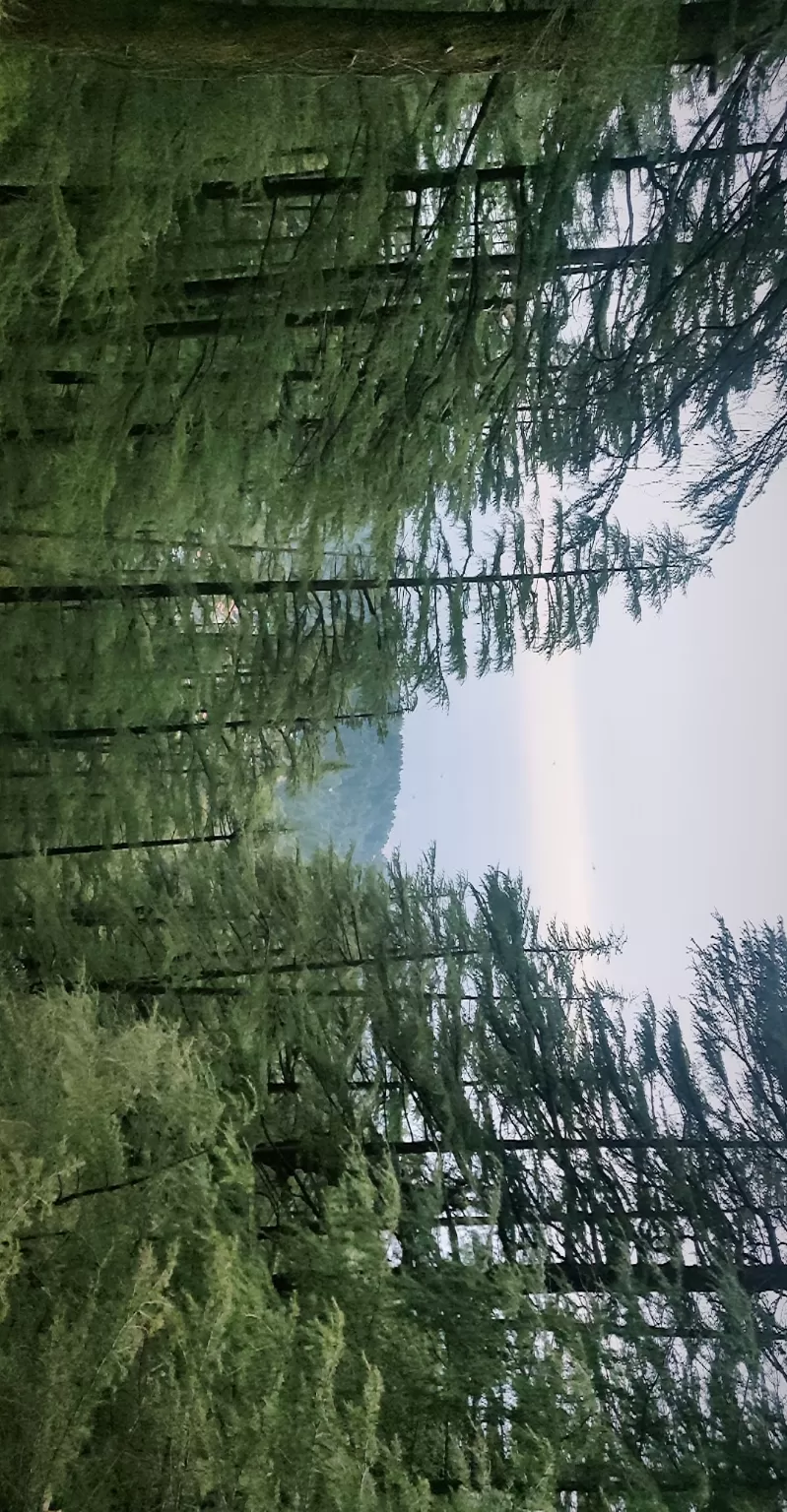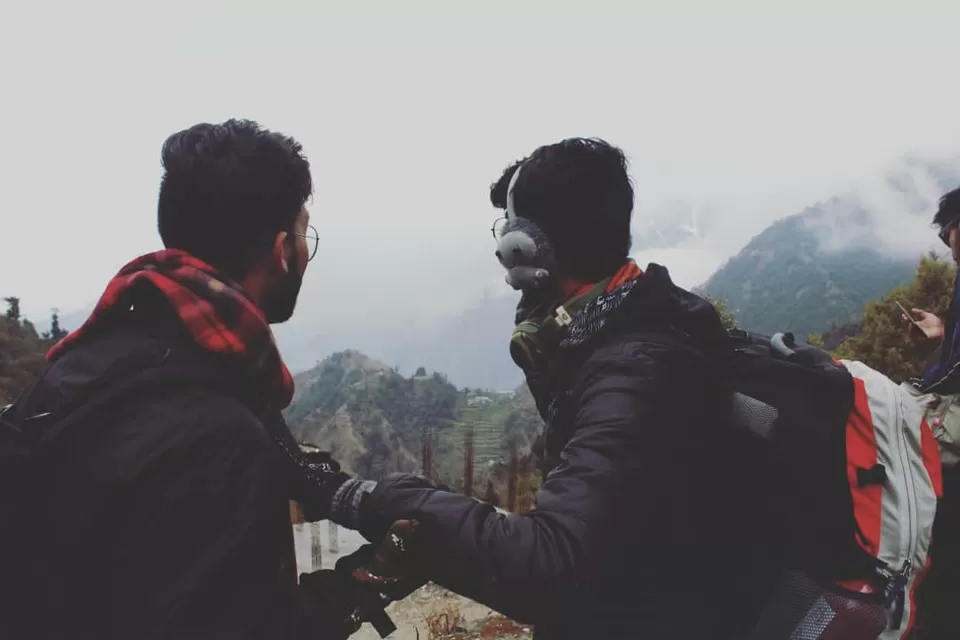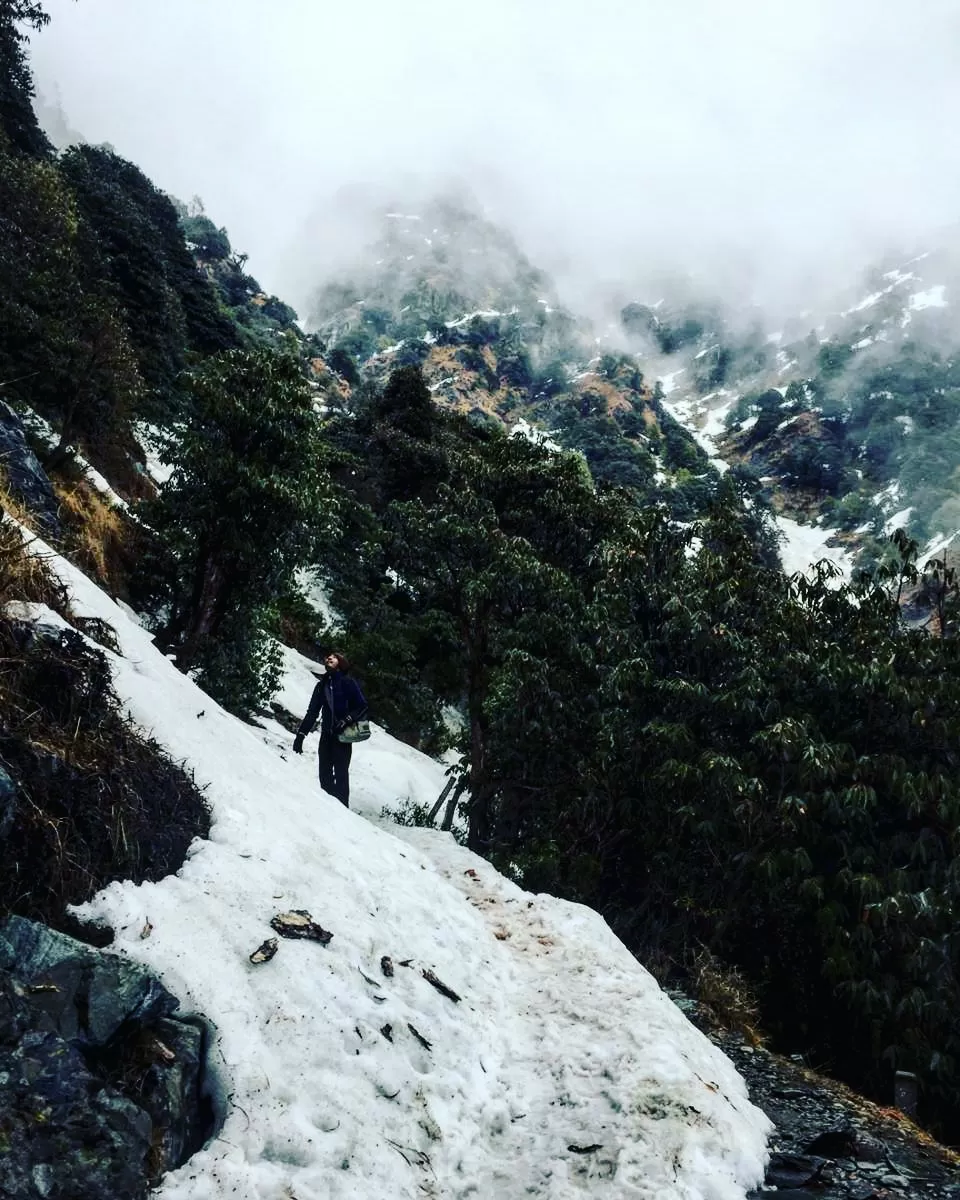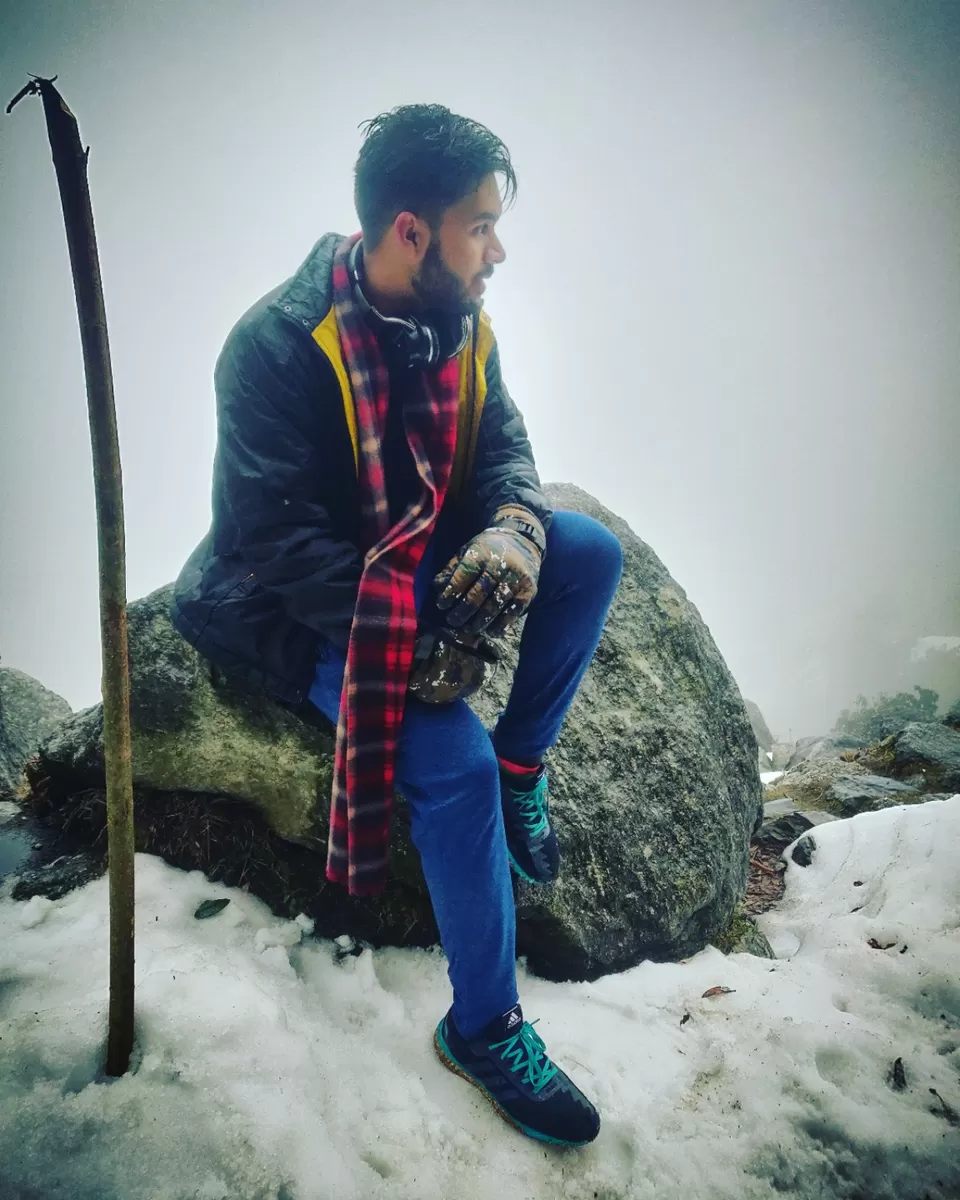 We said goodbye to Mcleodganj at 9:00 am in the morning and headed towards Dalhousie (150 km away from mcleodganj).
Due to bad road conditions it took us almost a full day to reach Dalhousie. As we entered Dalhousie it was sunset time so it was beautiful out there but we were so tired that first things we want to do is to book a hotel and take some rest. Fortunately we got a good hotel at cheap price with some mesmerizing views. I consider my self lucky to stay at that place with such a cheap price.
We got out at night to explore Dalhousie market but at that time most of the shops were closed so enjoyed some delicious dinner, played with some road side snow and went back to our room to take a good sleep.
Next morning we got up and took a heavy breakfast of aloo ka paratha and went to explore Dalhousie, as we're running out of budget so we decide to walk and explore it . We trek upto snow point and had some amazing time playing in the snow, making snow mans , sliding in the snow. We found a lot of snow in Dalhousie, everywhere it was white and this was giving us a feeling of heaven on the earth. Someone on the same day had told me that today is Maha shivratri and it's surely going to snow today , so after some hours it started snowing there and we also saw a rainbow between the two mountains so here again, a check box was ticked. We did a lot of things and went crazy and had a great great time ❤️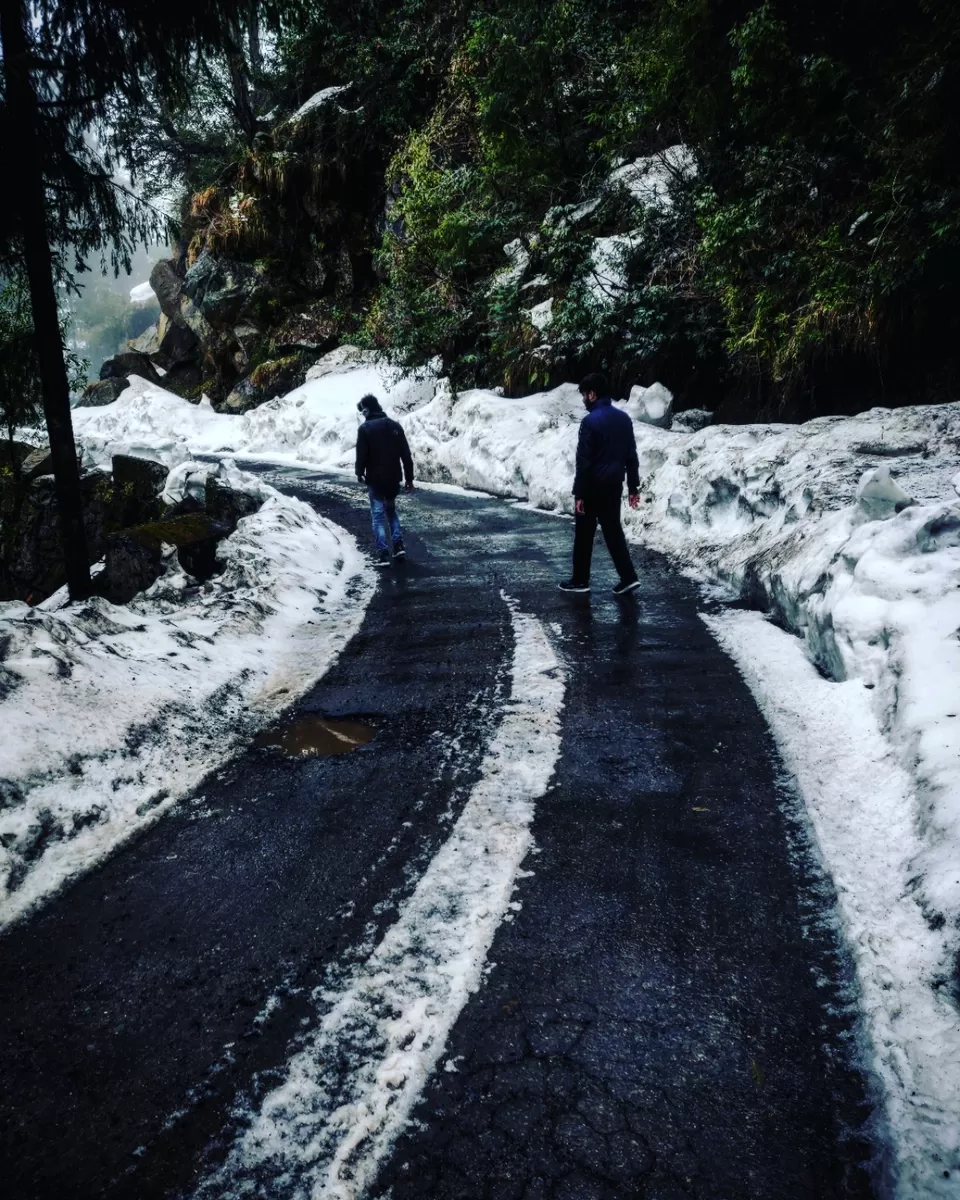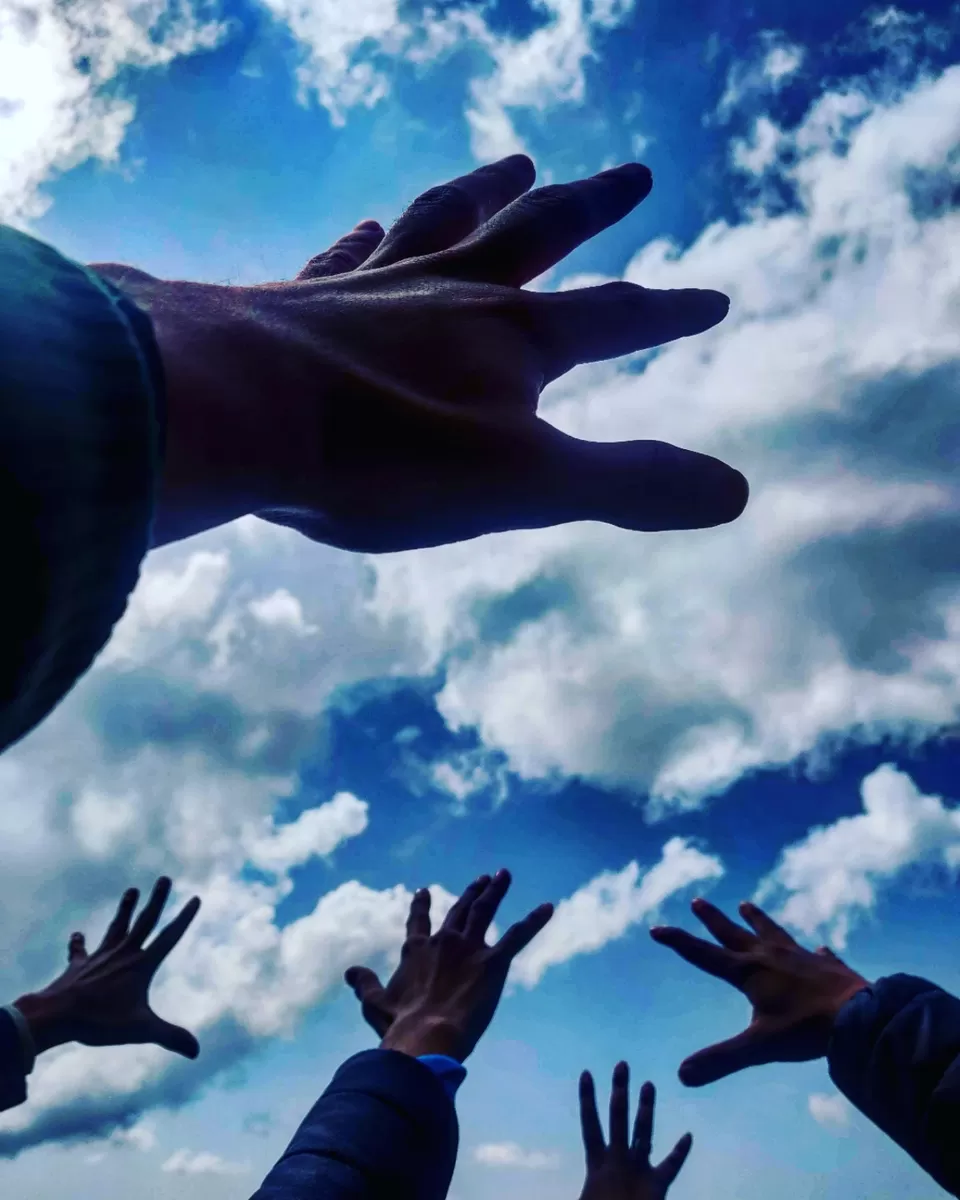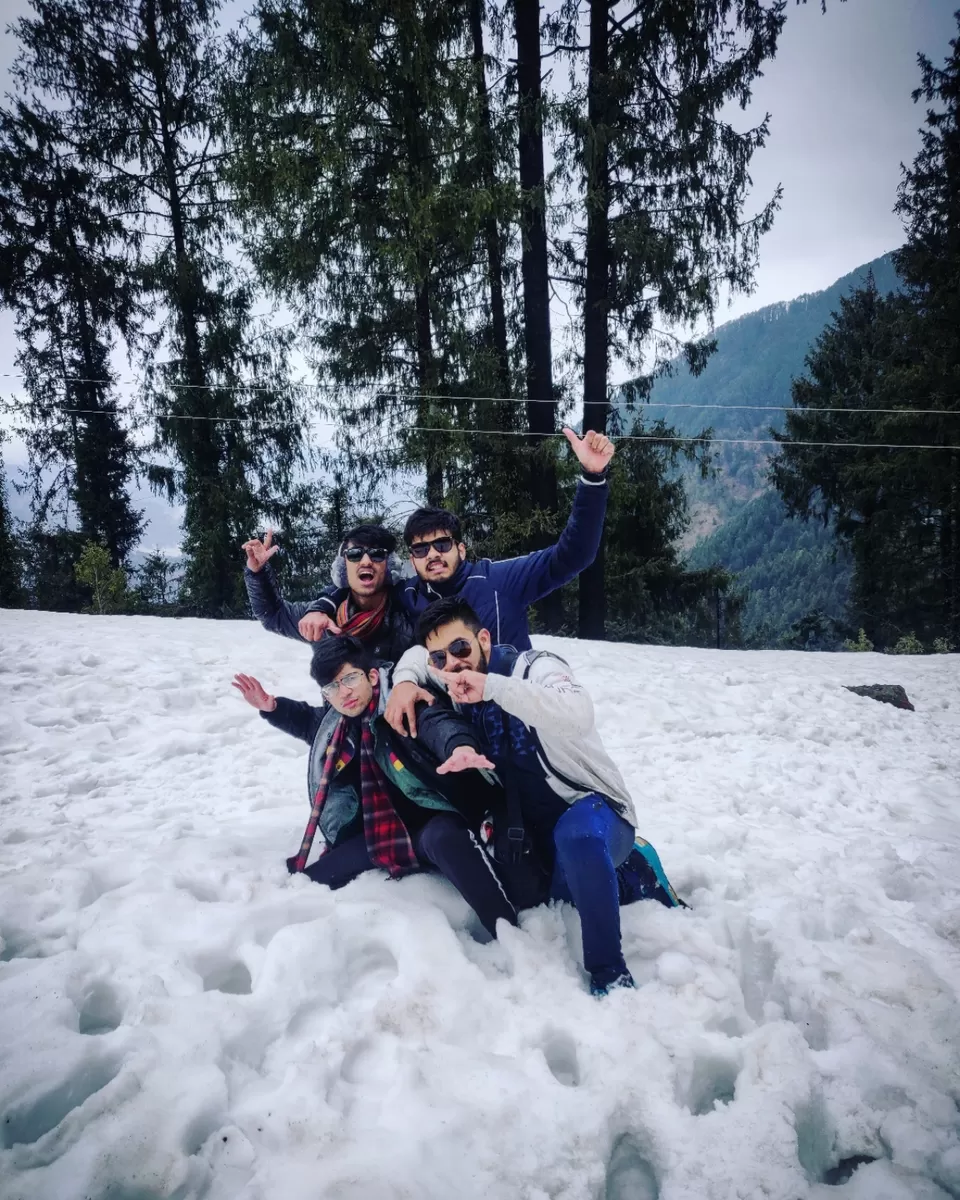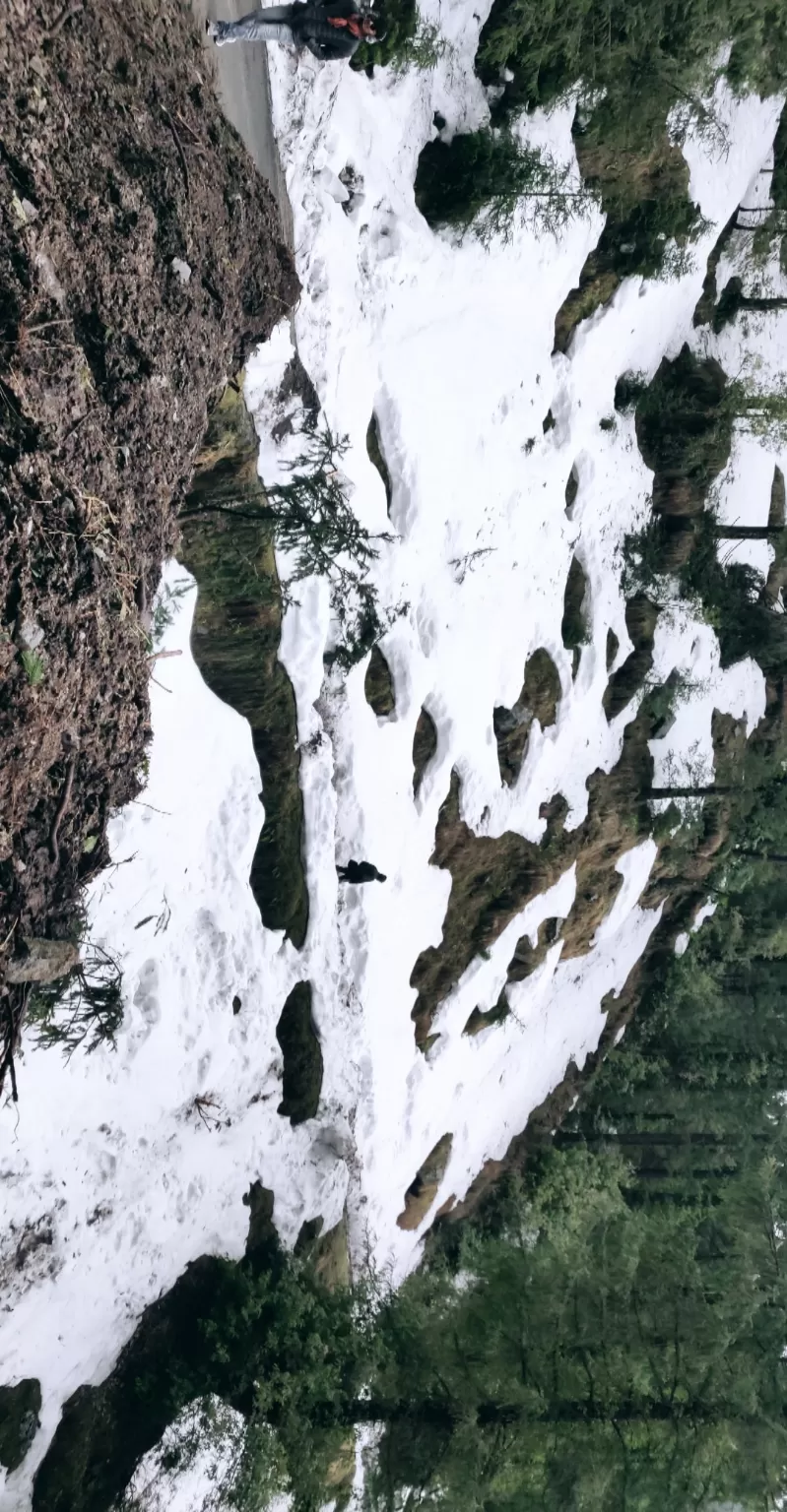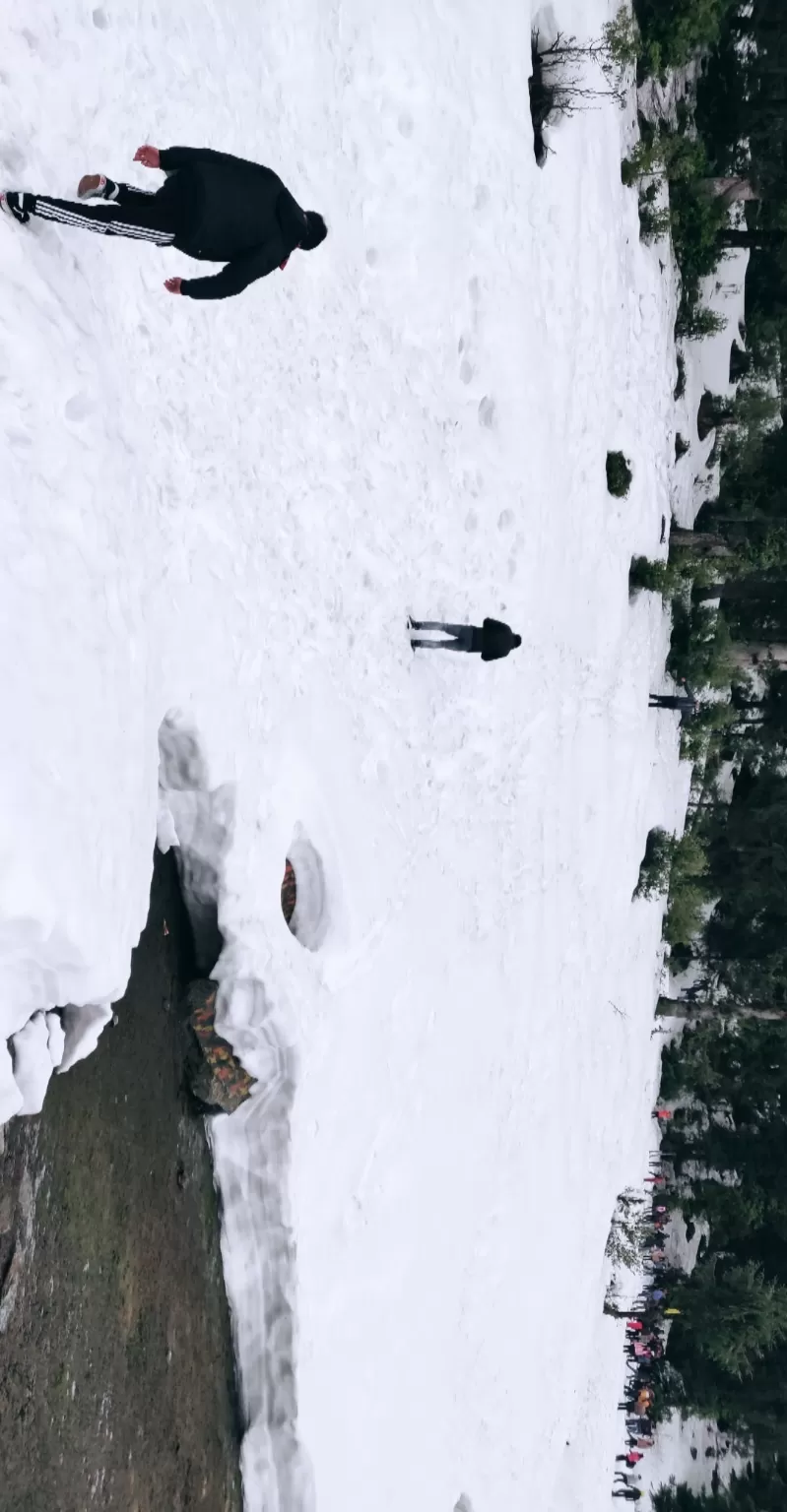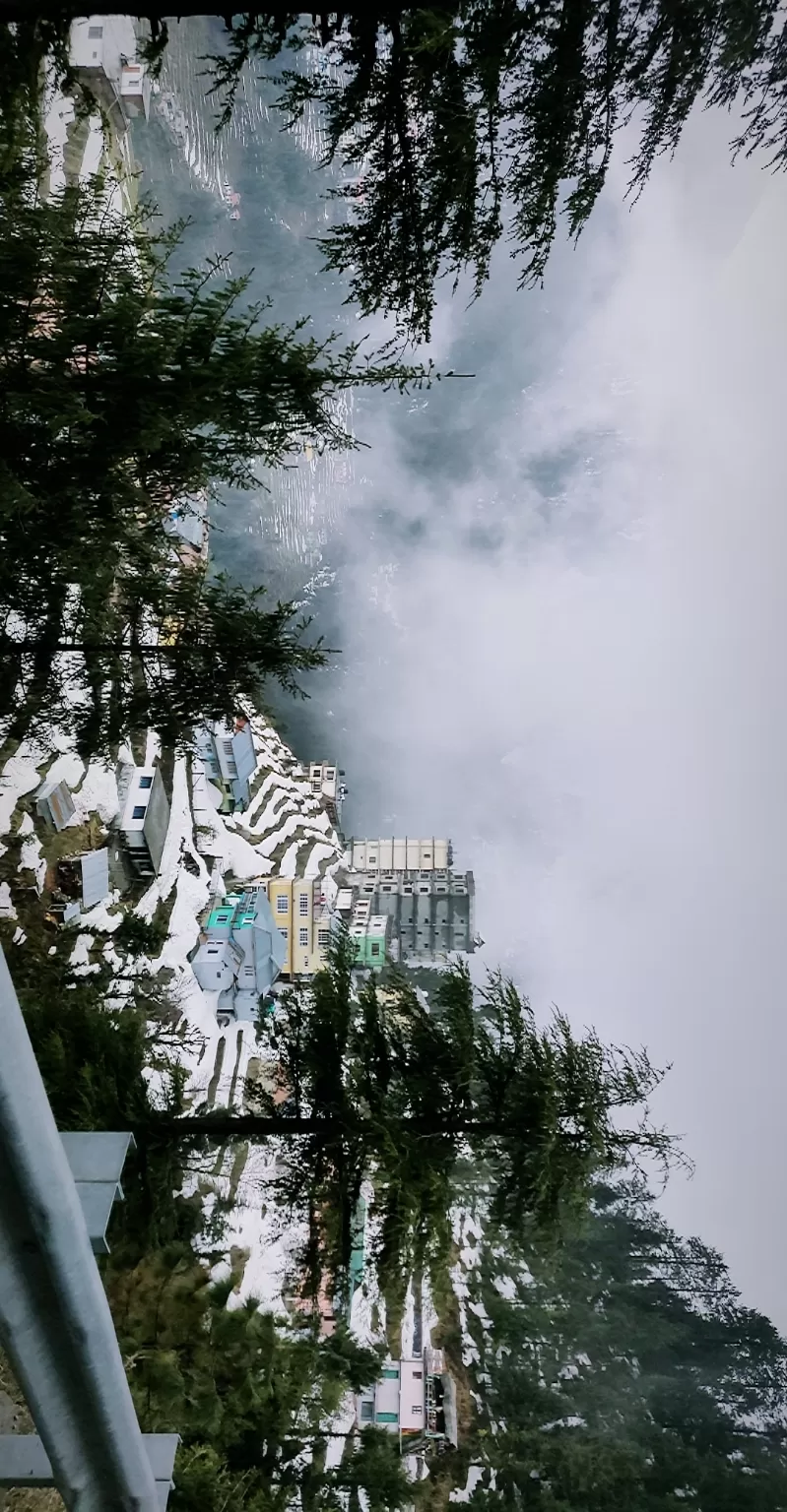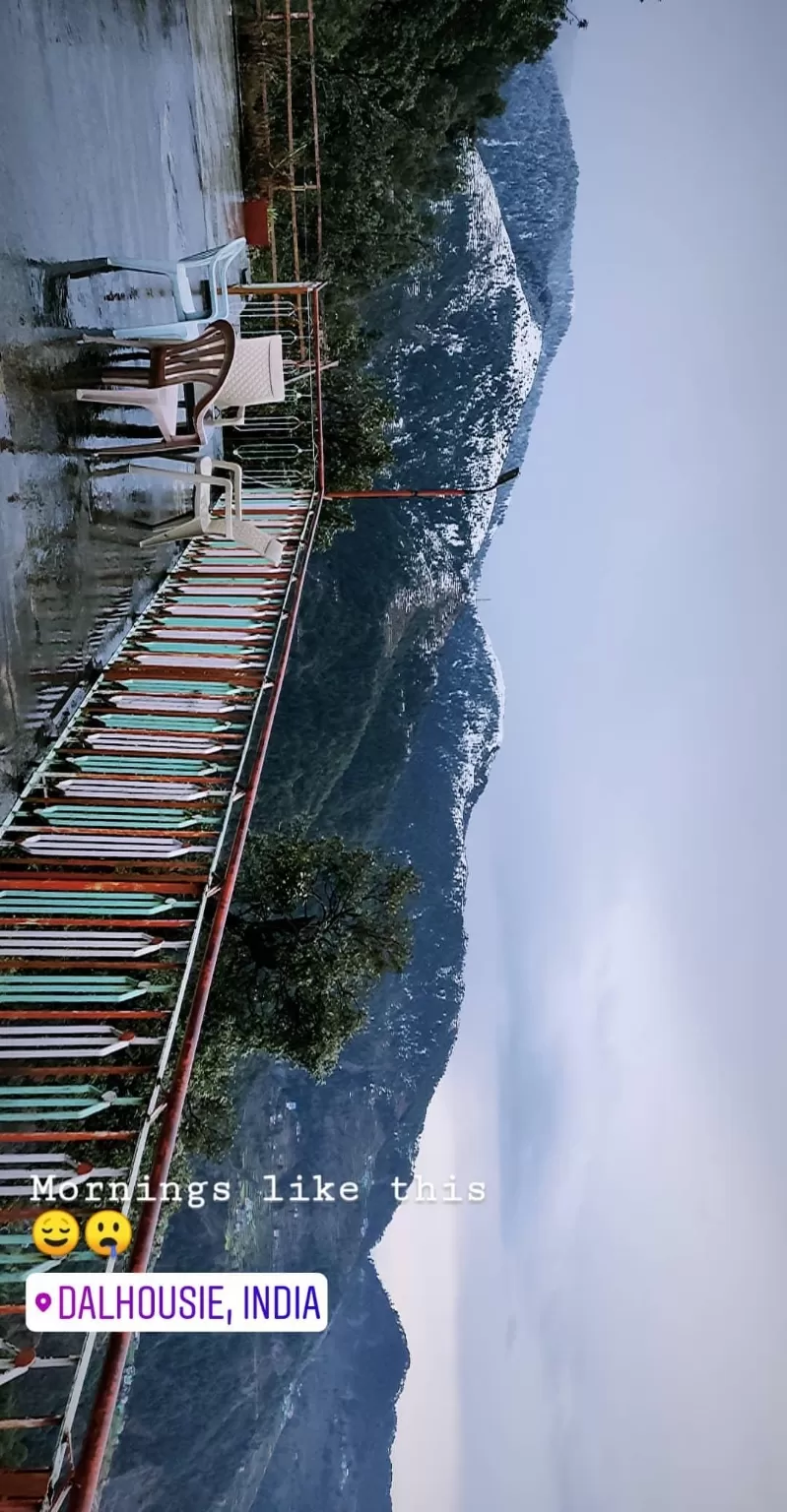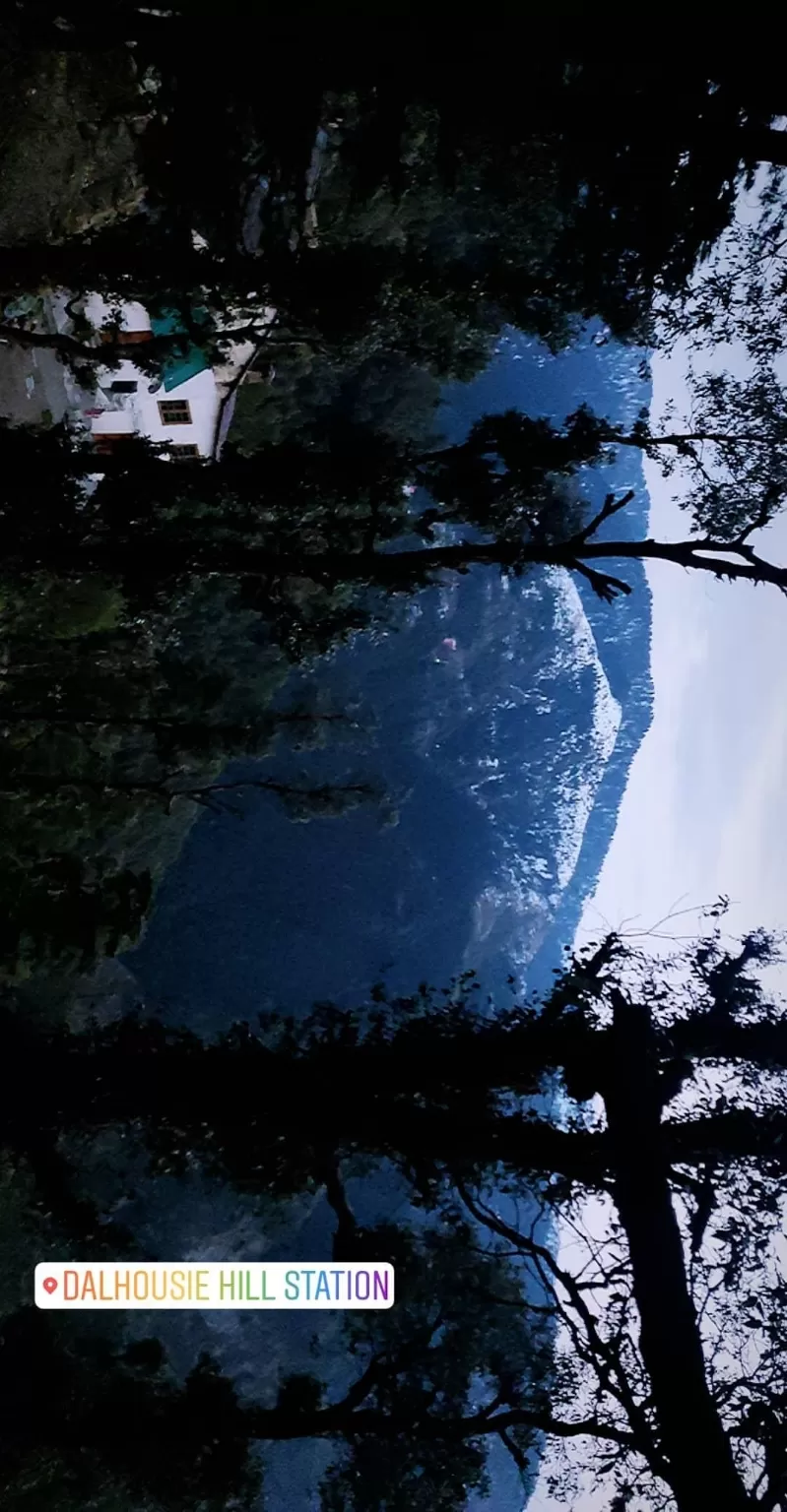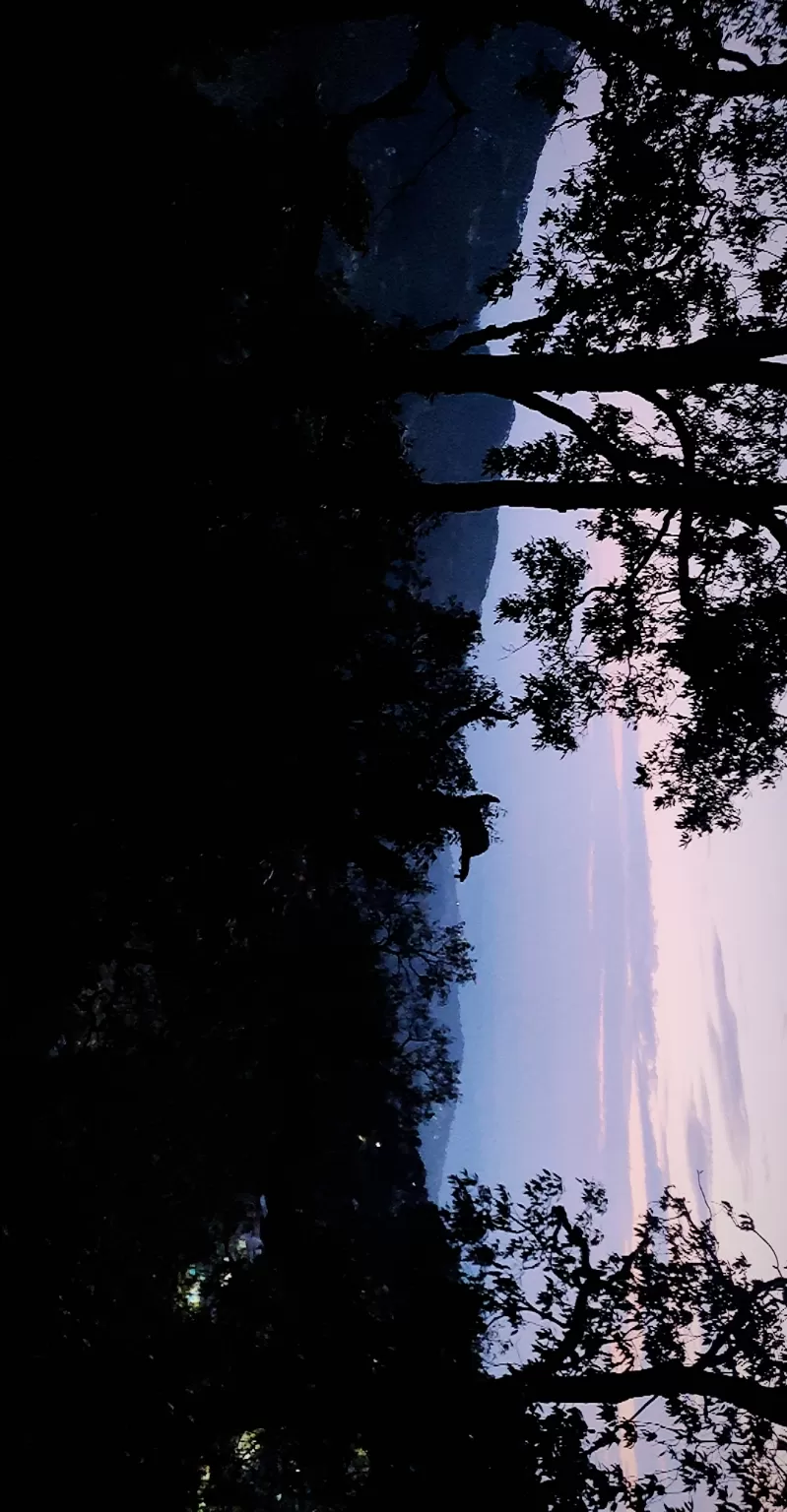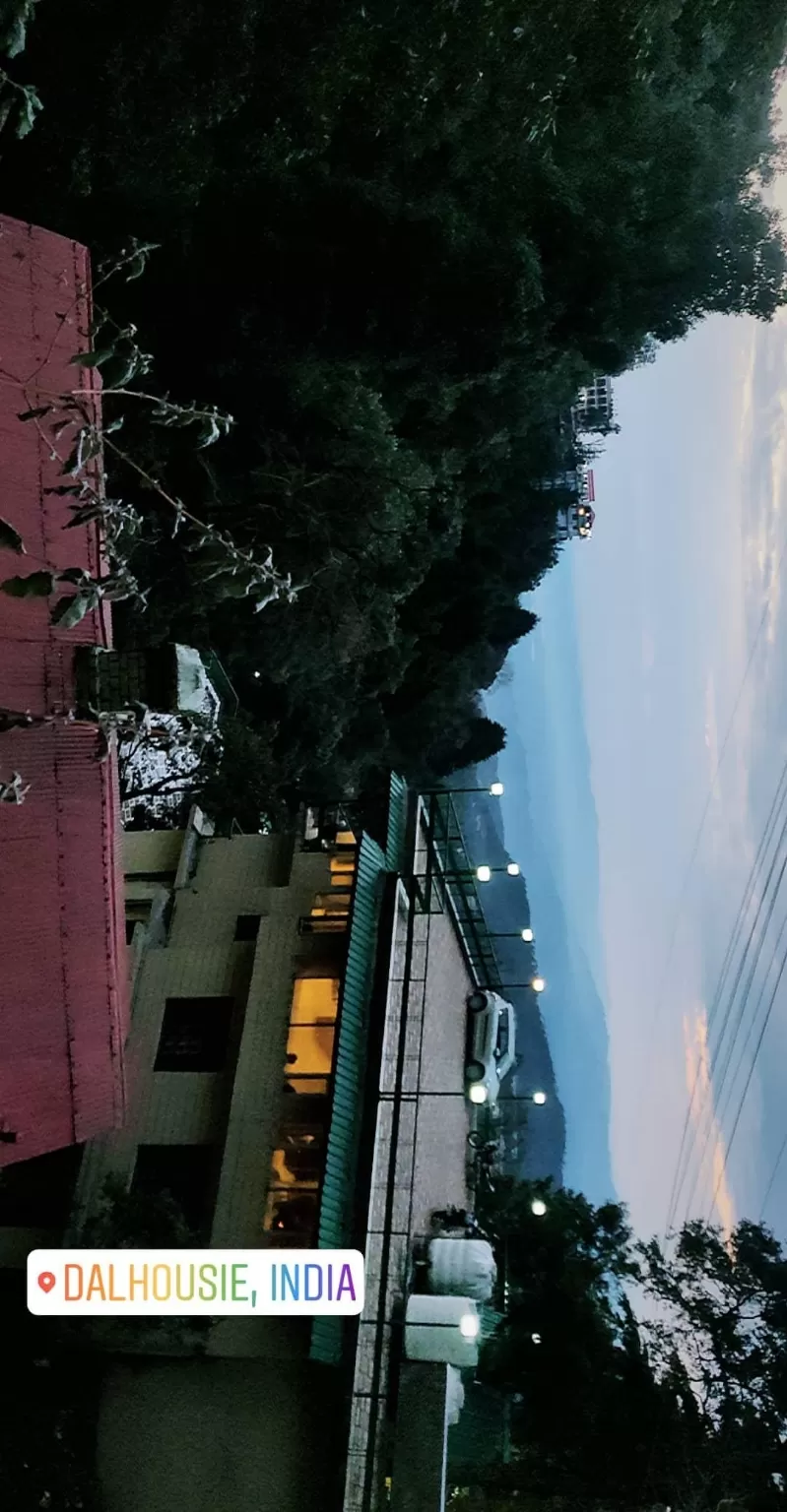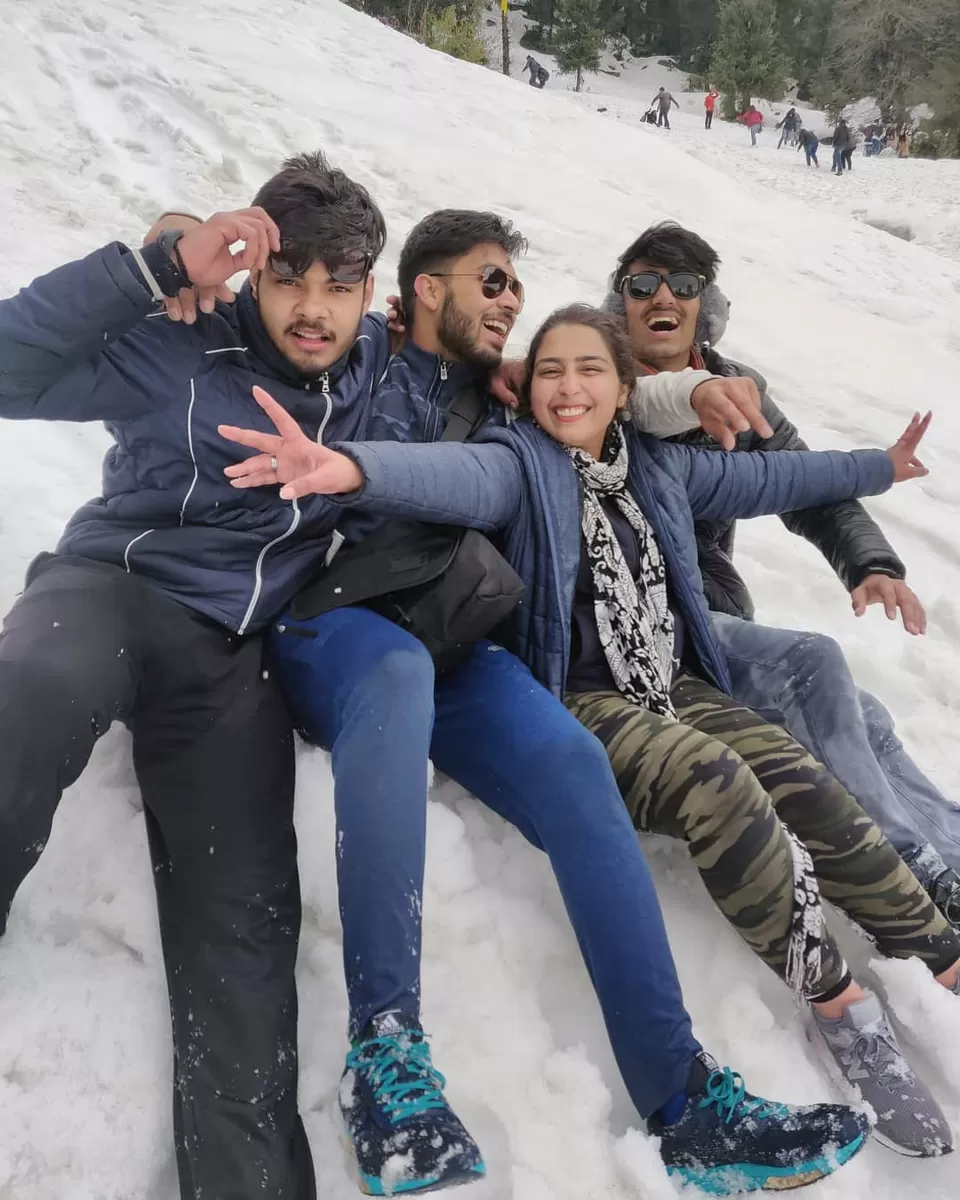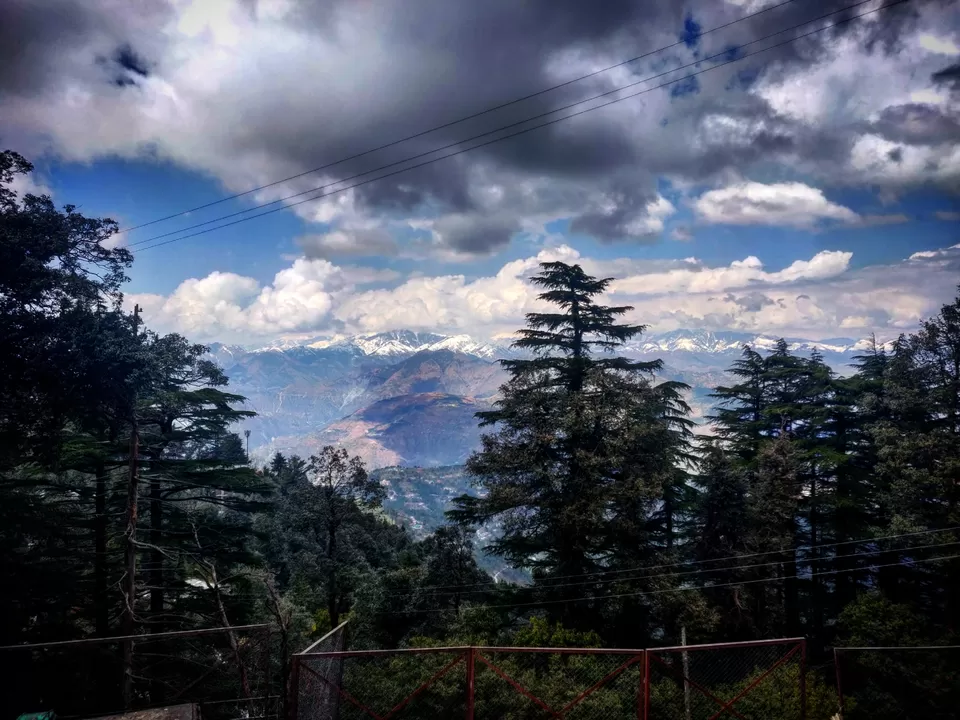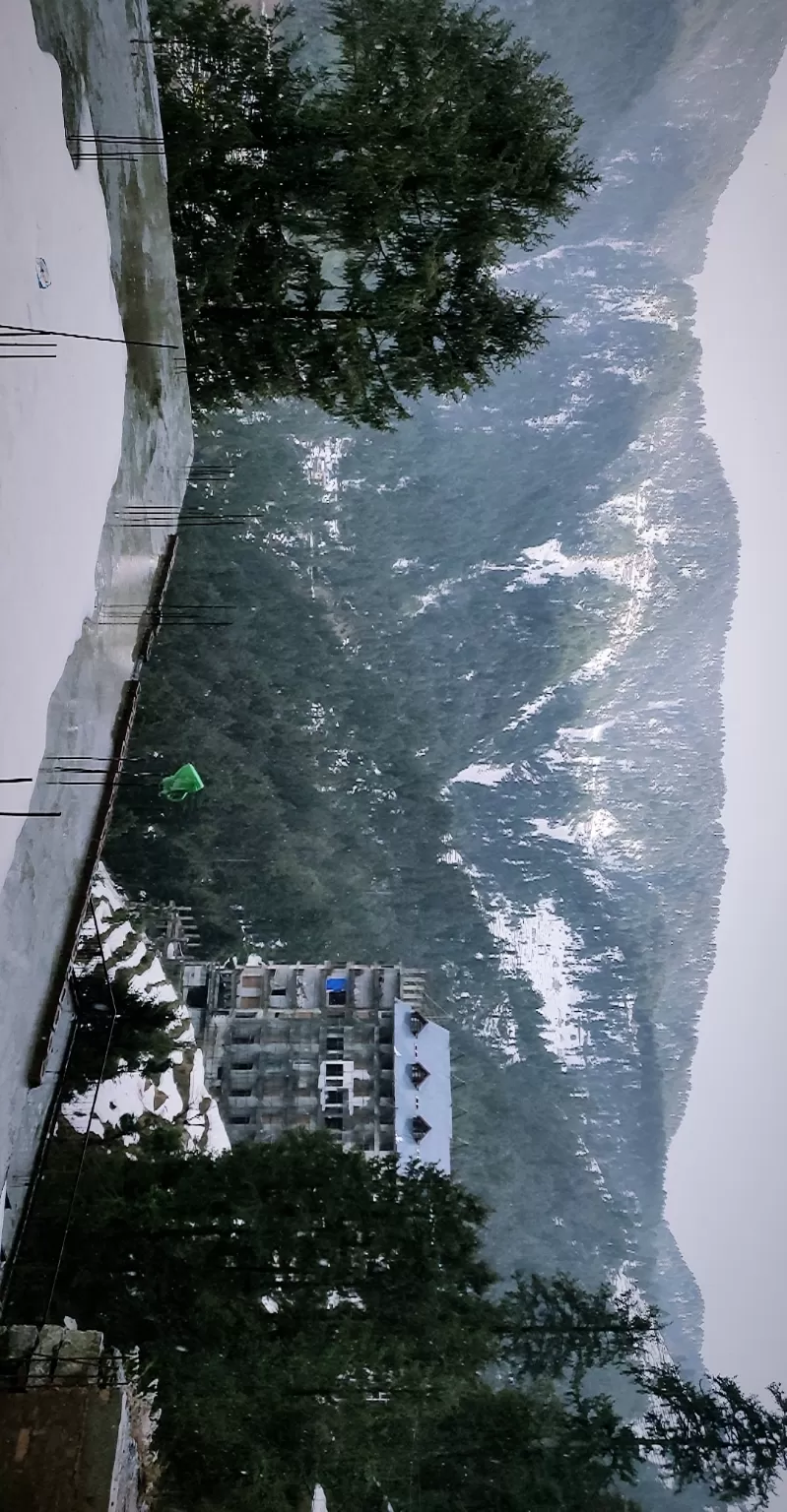 Here comes the last day of our trip , good bye to mountain are always heart breaking 💔 but deep down we know that we had a great time , we made a lot of memories , we got so many experiences.
For me personally that trip had a very big impact because a new interest was born and my love for the mountains had began.
What I learnt was that how to be yourself . When i was in mountains i not only explored them , I also explored myself and got to know that yes this is me and this is what I want and this is what that gives me happiness.
So always do the things which give you happiness ❤️