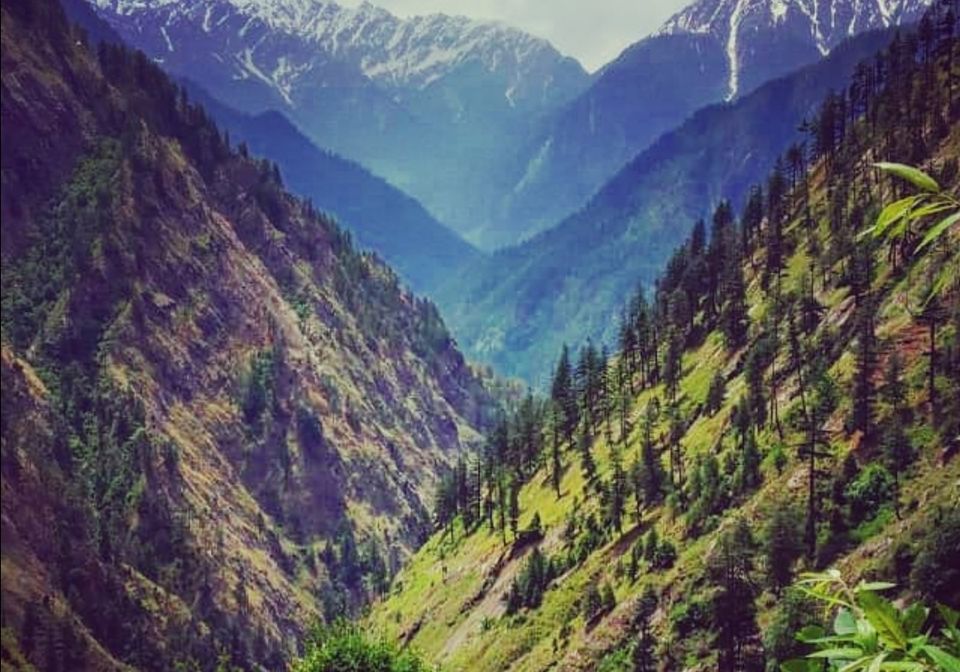 Himachal Pradesh, an state which is full of tourist places. Many people can tell you about himachal or you can read reviews or stories of that place but still whenever you listen someone else about it, it will give you some other view about this place. This place can't be explained in words unless you visit it on your own. Actually if you visit it once, then if visit it next time you can find something interesting and unknown about this place. So you must explore all places of Himachal.
Kasol is a place for backpackers who want to go on some tricky paths, some weird but memorable passages and can take risk. If you are thinking about some place to start trekking, it is the great place you can go with. Kasol is in state Himachal Pradesh with district Kullu. This place almost always have some cold and snowfall too for some duration.
Before starting the journey some advices you should be taken care of:
Money in cash as there are no frequent ATMs.
Carry torch.
Carry some winter clothes as there is a little cold out there sometimes.
So approx 1 and 1/2 year ago our group decided to go on a trekking trip, but till that time we didn't have any idea where to go and when we will go but after almost 1 year of that time we finally decided to go to Kasol and nearby places to that. After 1 month of that day finally that day came when we started our journey.
Our journey started when our group reached Chandigarh. We were all coming from different-different places and met in chandigarh. After getting free from our daily chores there, we booked two rental cars from chandigarh to kasol. In our way to Kasol we found so many beautiful views, which were giving us a glimsps of where we were heading and excitement was increasing with every step. As we were heading towards Kasol from chandigarh in this journey of 7-8 hrs, weather changed, language changed, dressing changed, people changed and observing those all thing was a good experience. In between we stopped at some tunnels, lake, hangout places and stops where we had a little breakfast and enjoyed the river view too.
As we were heading towards the height and sun was going down, beauty of that place was increasing. Our driver who was taking us to Kasol was in too thrill mood which made this travel more interesting. He was full of energy so he was taking down all the cars and buses which were coming in our way. And our car was like in the air, that was scary and risky
Right? But that was a calculated risk, so we were enjoying that.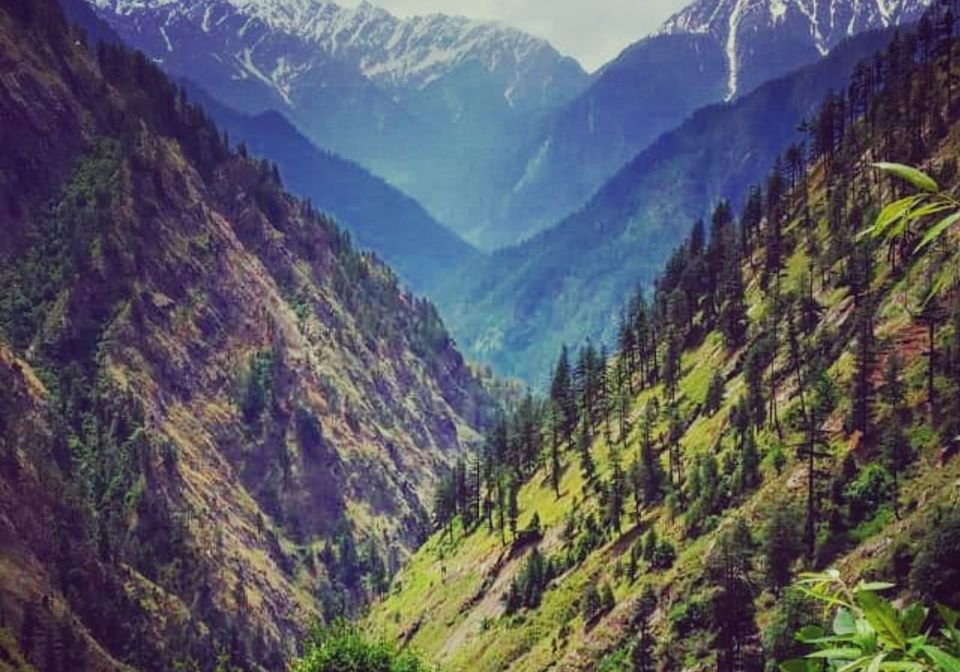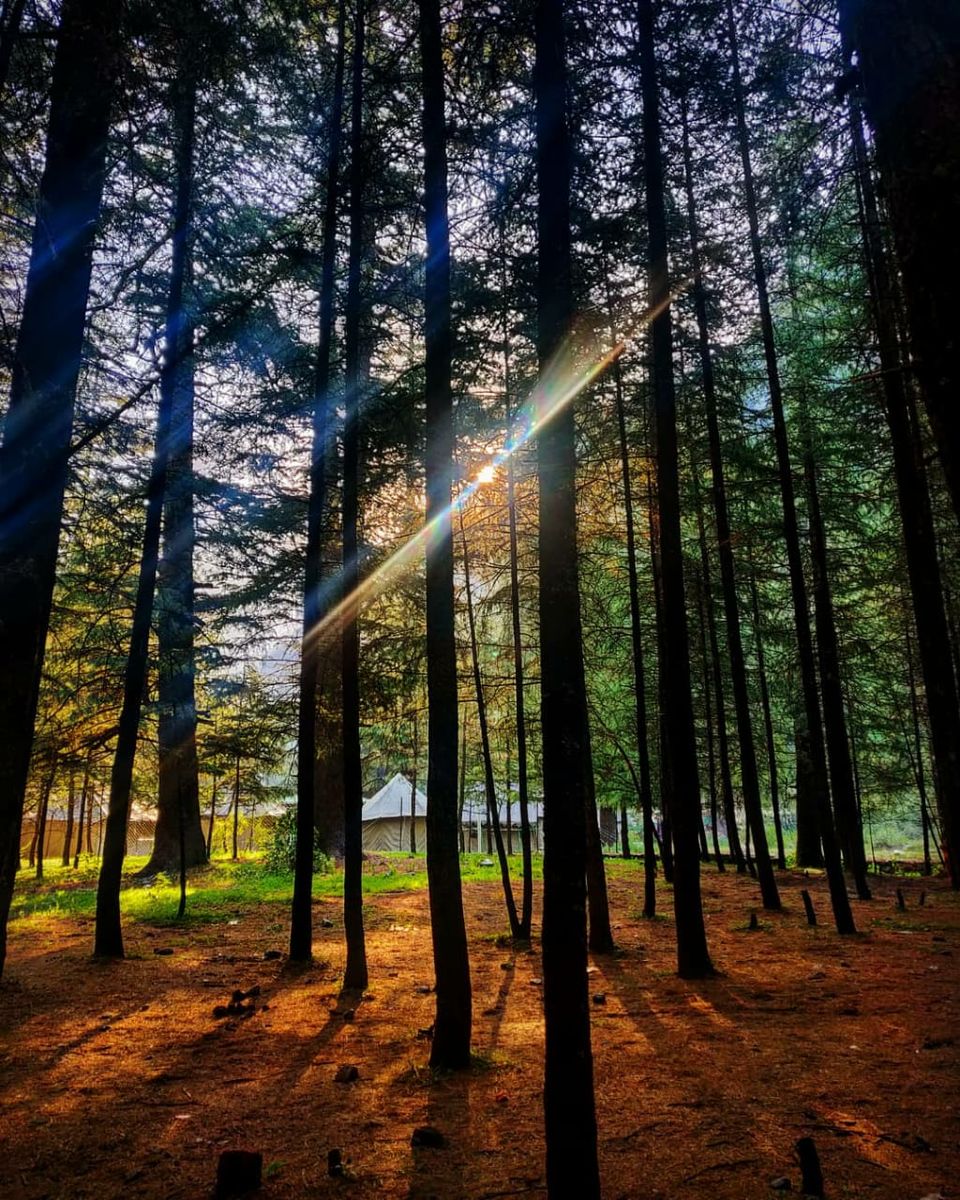 There were too sharp edges we passed from which was threatening but at the same time exciting and enthusiastic too. As we were passing from an edge we felt like we conquered something and it was giving us energy and spirit for next and hard twist and turns. As we started late for trip, we didn't have that much time to capture the beauty of passage. So I would suggest to start early around 7-8 a.m. , so that you can explore the journey too.
After a long journey of approx 7-8 hours finally we reached Kasol. It was almost night when we reached Kasol, so our first priority was to find a place to stay at night. One thing which I found really interesting about Kasol was, it welcomes all type of people either it is wealthy or average, it has all types of stay either it is cheap as 500 RS or costly as much u want.
So we booked a place to stay, Putted our luggage in there. Then we went to roam nearby markets as we had little time to do stuff that day because it was already night but still we found some interesting people to talk with and some good food because after this long journey we were hungry like hell. Here we found about a river which was suggested by locals to visit early morning. So after roaming, we came back to our room and did lots of talking about where to go next day , what to do etc...
Next day at approx 6 a.m. we went to the river bank which was nearby to our stay place. It was so beautiful early morning , little cold with calmness in heart of such beauty. When we reached to the river bank, that was an amazing feeling. It was so peaceful as there were less people early morning and the ones who were there, were busy in admiring the beauty of nature. The only sound coming was of water flowing and it was feeling so peaceful and refreshing. We took pictures of that beauty. Tried to capture some moments.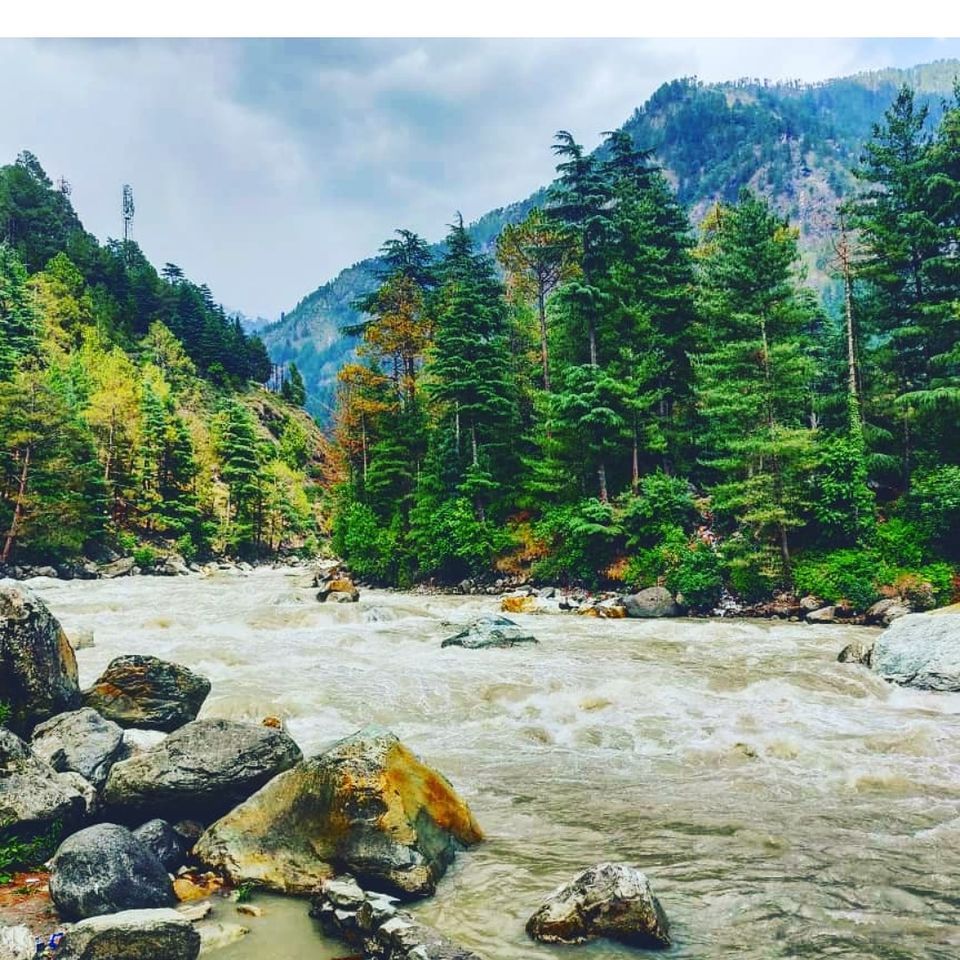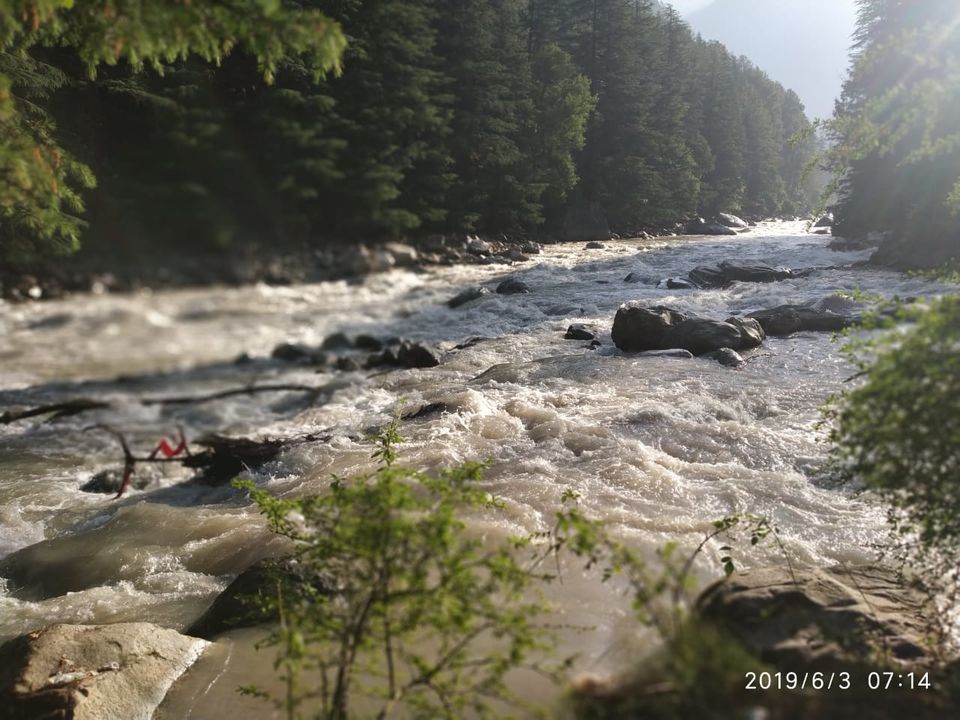 From that place we saw a glacier far away. When sun started coming in view from behind that glacier, it was making snow look like diamonds all over, it was a breath taking view. That sound of water flowing with sun just a little in view that too in a cold place. Sun was looking like half drawn in water which was lovely to see. If now also I am trying to imagine that view then a smile is coming on my face automatically.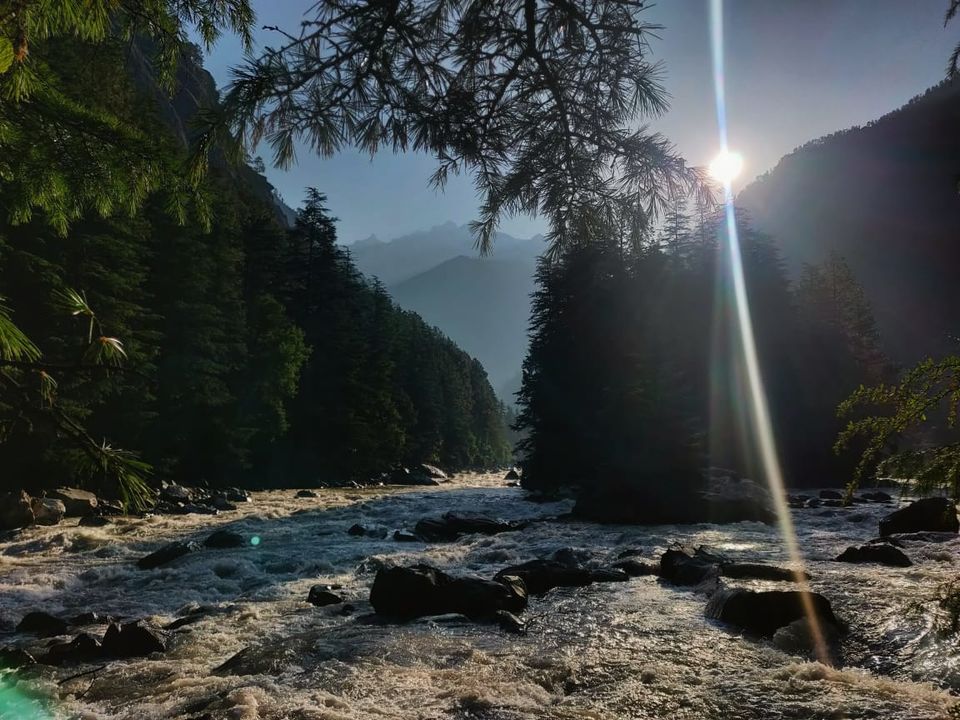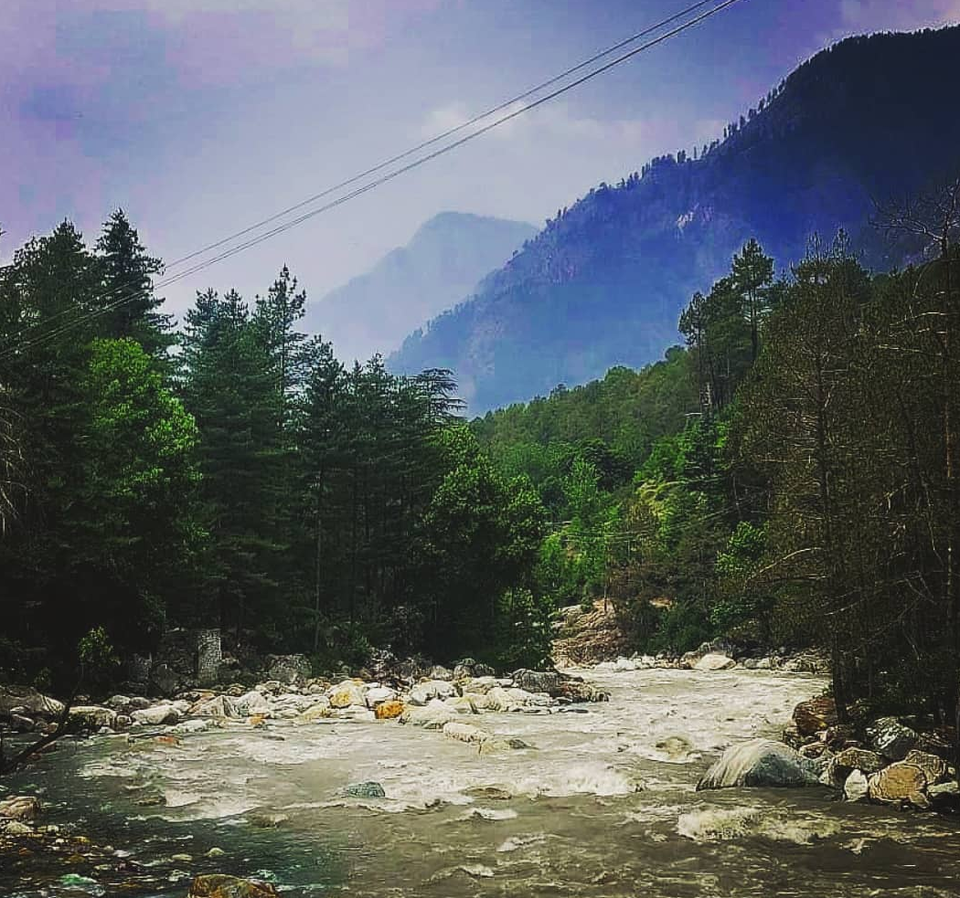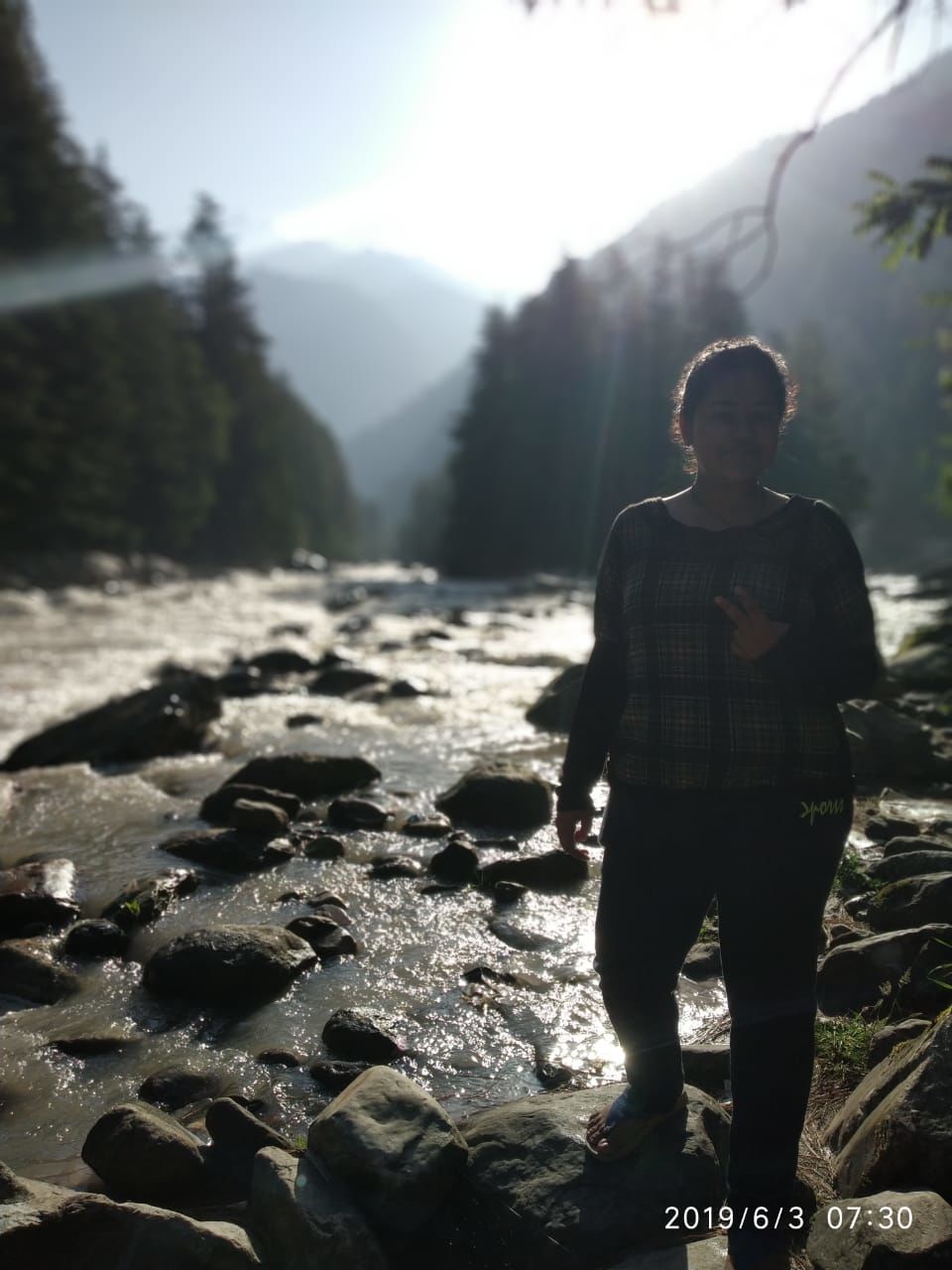 So after 2-3 hours of that amazing time, we had to go from there as we had to explore other places too. So we went to our room back. When we were heading back, everyone was silent, which usually doesn't happen and that was because of what we saw, which made our mind blown and we all were mesmerised too. Then we went to market, which was near to our stay place, to know about this place's culture and people. When I was roaming there I found some shops of dreadlocks. I found a men who had dreadlocks all over and he was looking too damn good in that look. So some of us also decided to try dreadlocks and we did too but it was not looking that good on us as we thought but it was quite ok.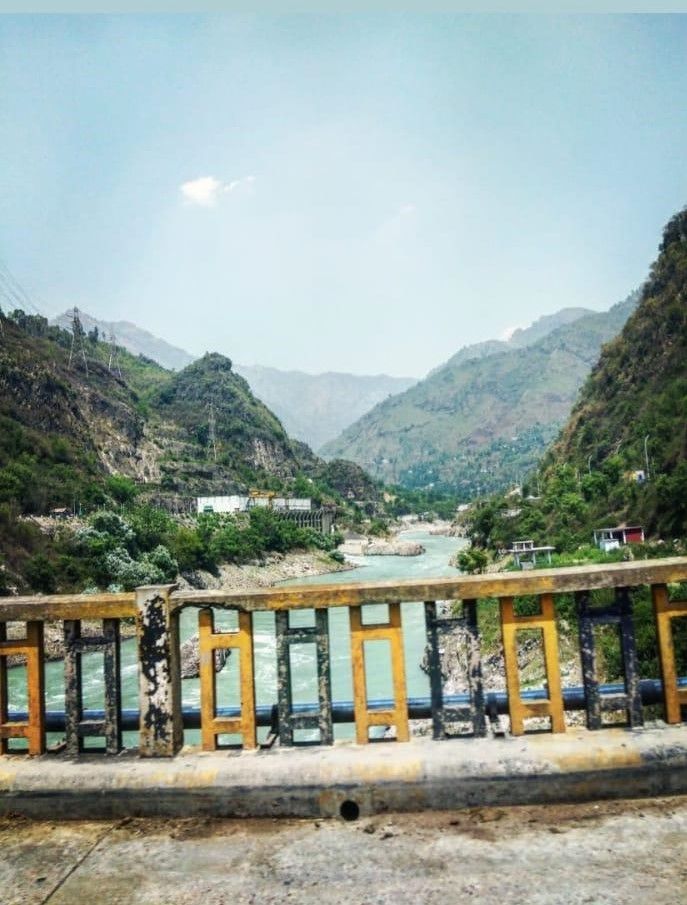 When we came on this trip we were thinking about going to Malana, Manikaran, Kheerganga etc which are well known tourist places. But when we talked to local people from there, they suggested us to go to Rasol next as it is not that well known tourist place but still it is beauty and less crowded as less people know about this place. So we decided to go to Rasol rather then going to Manikaran or other places as it is more interesting to explore new places rather then well known places......
Trip to Rasol was a life changing experience for me because I had fear of height which made me more encouraged to do this trek with full enthusiasm and excitement.
So what happened next in rasol will tell you guys in my next blog.....