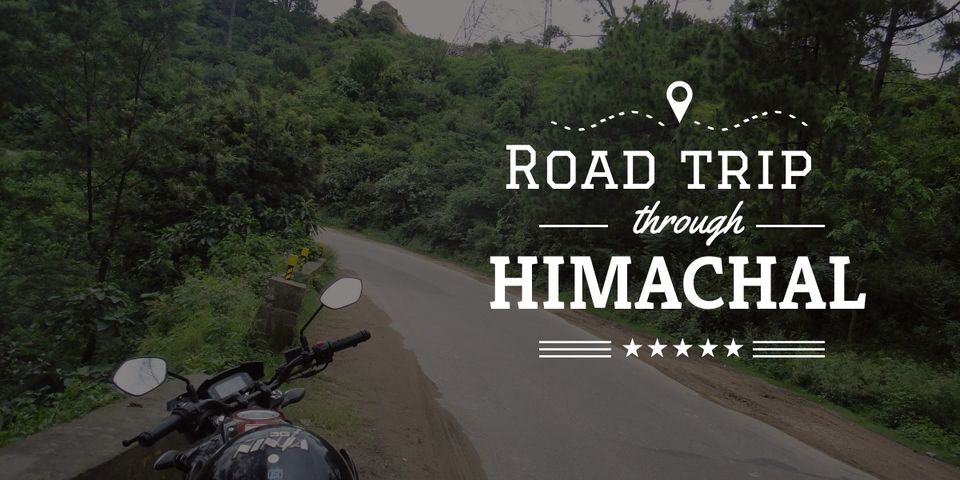 Well to say it frankly, when me and one of my friend decided to ride to Parvati Valley on our Motorbike, many started making fun of us and started expressing the dangers and risk involved in the trip. But in our innermost consciousness, we knew it would going to be the most memorable trip of our lifetime. So, without paying much attention to them, we packed one bag and stuffed our clothes along with some snacks, and started our night journey to 'The valley of God'. I knew it would be tough to ride for 600 Kms in an overnight Journey with a pilion rider, but I was ready to accept that challenge and make the best out of it. And finally, after we passed the Delhi traffic, and entered Haryana, the only thing I could see was long highways and lights coming from the front. It kind of irritated me, the high beam of light from the front, but there was nothing I could do about it. After a few halts and some 'chai' en route, we reached the border of Himachal, and from there the journey of Mountains started.
We stopped at the start of this mountain road as still we had around 250 kms to cover, and the 'chill' was at its peak. After having tea and one extra layer of clothing, we started again and reached Mandi, a small town in the lap of Himalayas, aka 'The Kashi of Himachal'.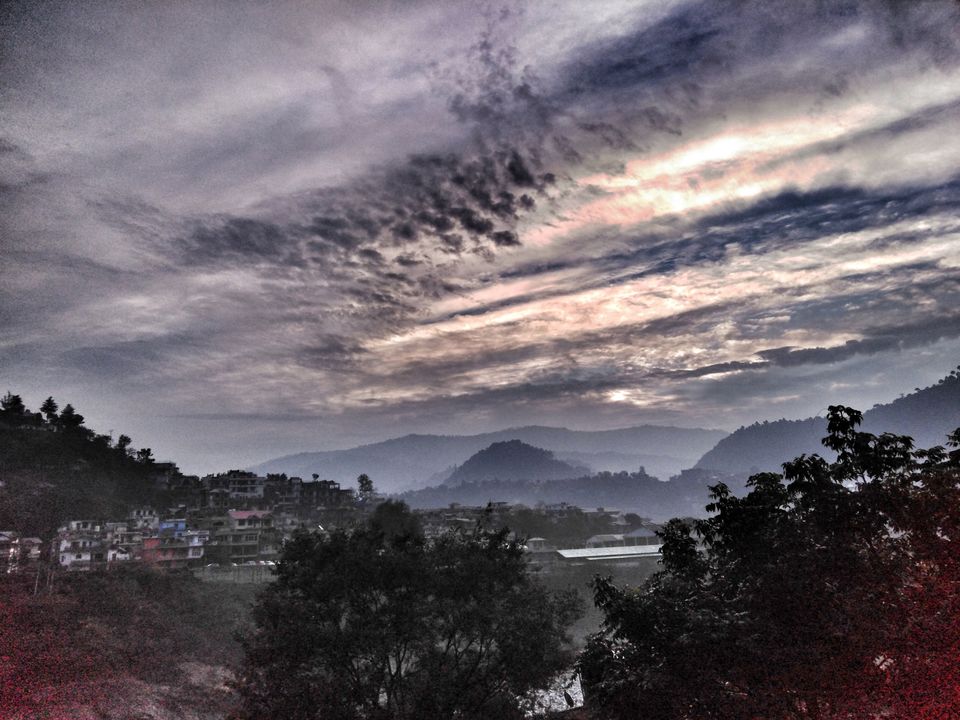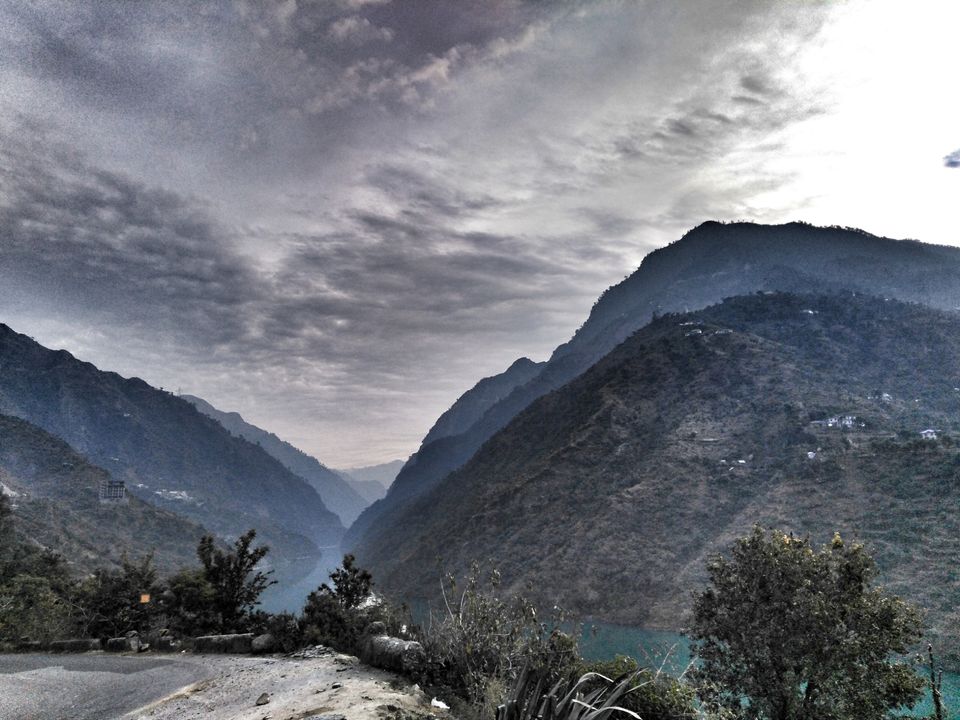 Finally after a long bike ride of 600 Kms around, we reached Parvati Valley and the views were just amazing, and suddenly all my fatigue vanished, and I was feeling more energized than ever.
We then reached Manikaran and thought to stay there for a Night, and then next morning head towards Barshaini, the starting point of our 'winter adventures'. Manikaran is a small town and famous for its natural hot water and Gurudwara in which they serve amazing hot food free of cost, at such a place where logistics gets costlier every 10 kms. As soon as we entered our hotel room, we just slept within 15 mins, so it can be imagined how much exhausted we were.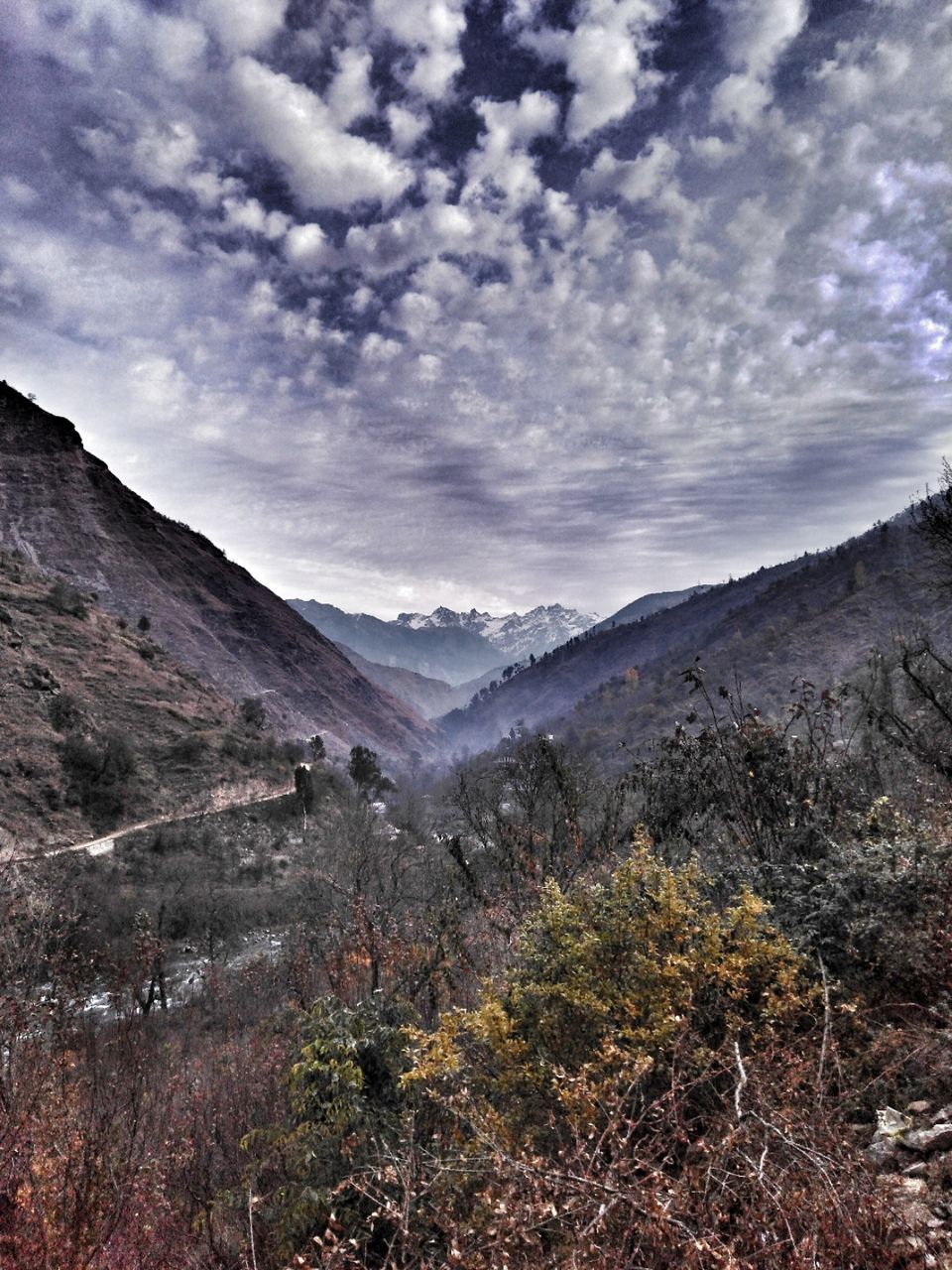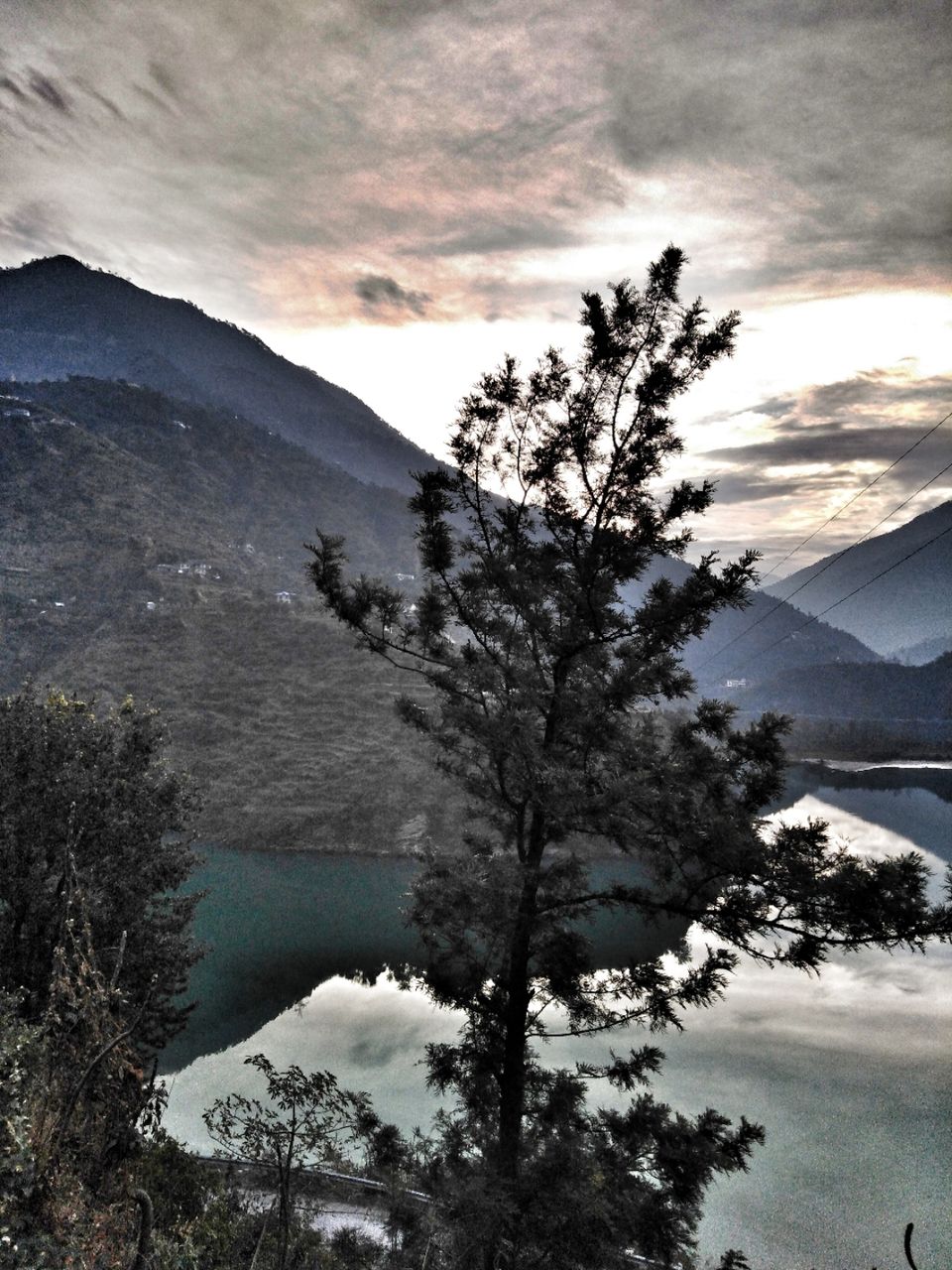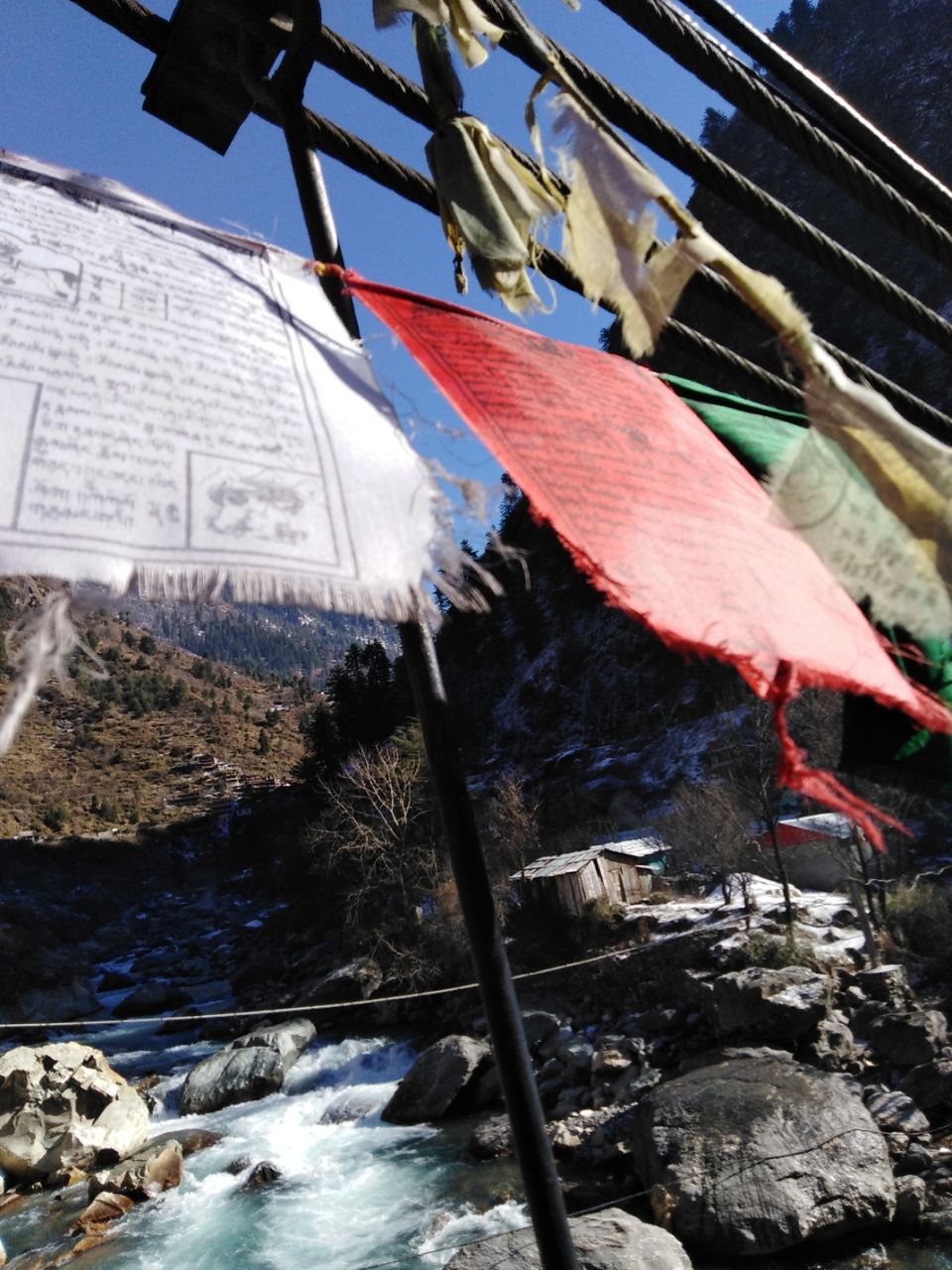 The next morning as soon as woke up, we were more than happy to see the place painted white and there was snowfall all over Manikaran. It just made our morning ecstatic.
Snowfall also created some troubles for us, as we because of snow and ice and we couldn't drive to Barshaini, and hence I decided to place the bike in Parking lot, and walk towards Barshaini, which was around 16 kms from Manikaran. And this decision proved to be right, as it was too risky to drive on the icy roads, plus we got to capture some amazing moments while walking on the road.
Walking for 5 hours and covering treacherous 16 kms we reached Barshaini, and I was awestruck to see it all white, as it looked like some scene from a Movie or a Painting. Whatever it looked, it was surreal.
After reaching Barshaini we started our trek to Nakthan and it was dark so we had to use our flashlights to walk on snow and I must tell you it was not as easy as it sounds. At points, we fell down, slipped on ice but after battling those, we reached a small Himalayan Village 'Nakthan', and the day was not yet over as we prepared some 'Delhi style' chicken Masala as our dinner. In short, I couldn't demand for anything else, I seen snowfall, had an excellent dinner with some great company, what else I would have demanded from that day.