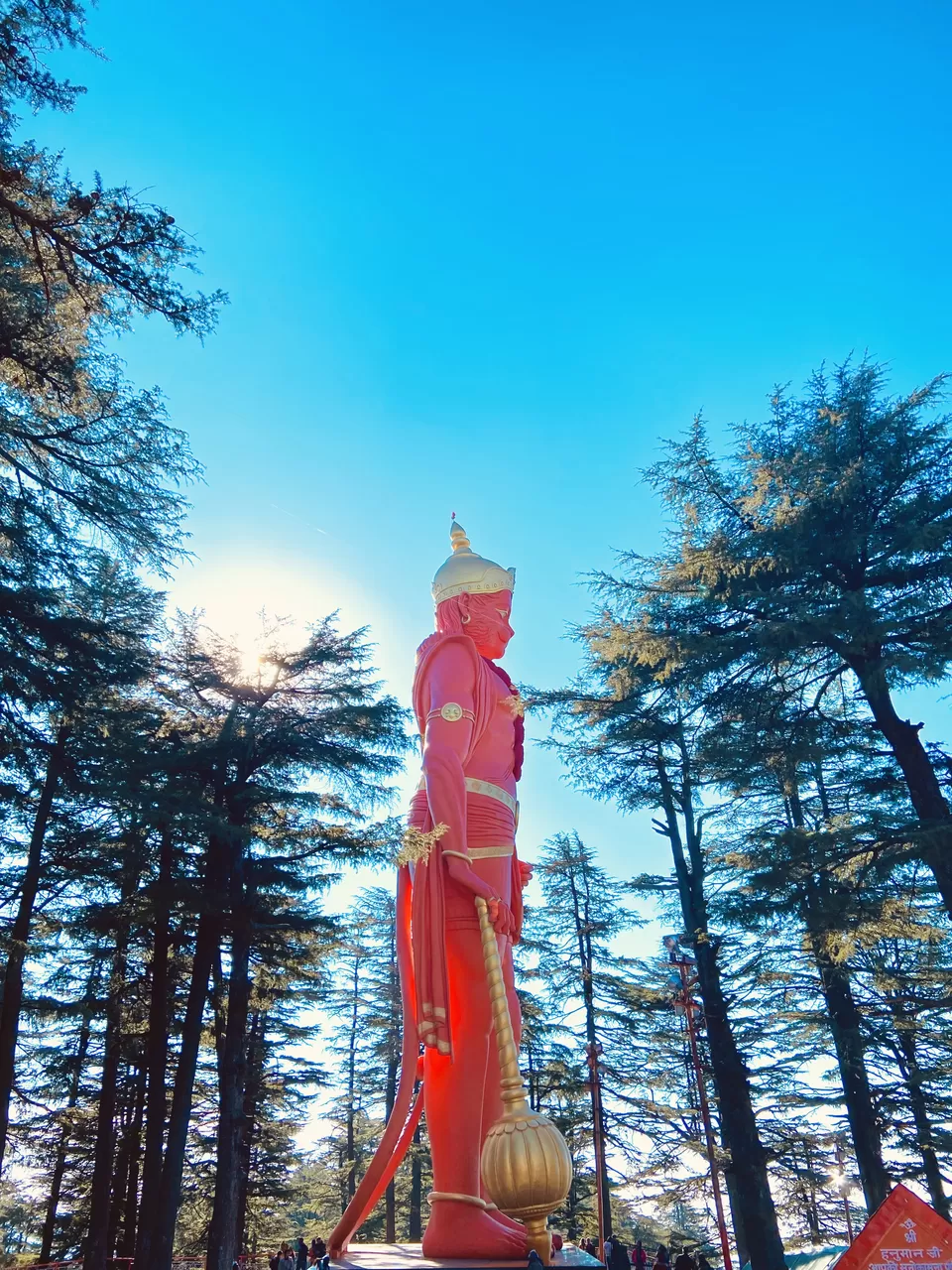 Jakhu temple the highest point in Shimla, the Jakhu Temple is an ancient site dedicated to the Hindu god - Hanuman. Jakhu Temple is the world's largest Hanuman statue, which is visible from most parts of Shimla.
The construction of the Hanuman Statue is a marvellous piece of engineering as it is situated at the height of over 8000 feet, making it the tallest statue in the world at such a height above sea level.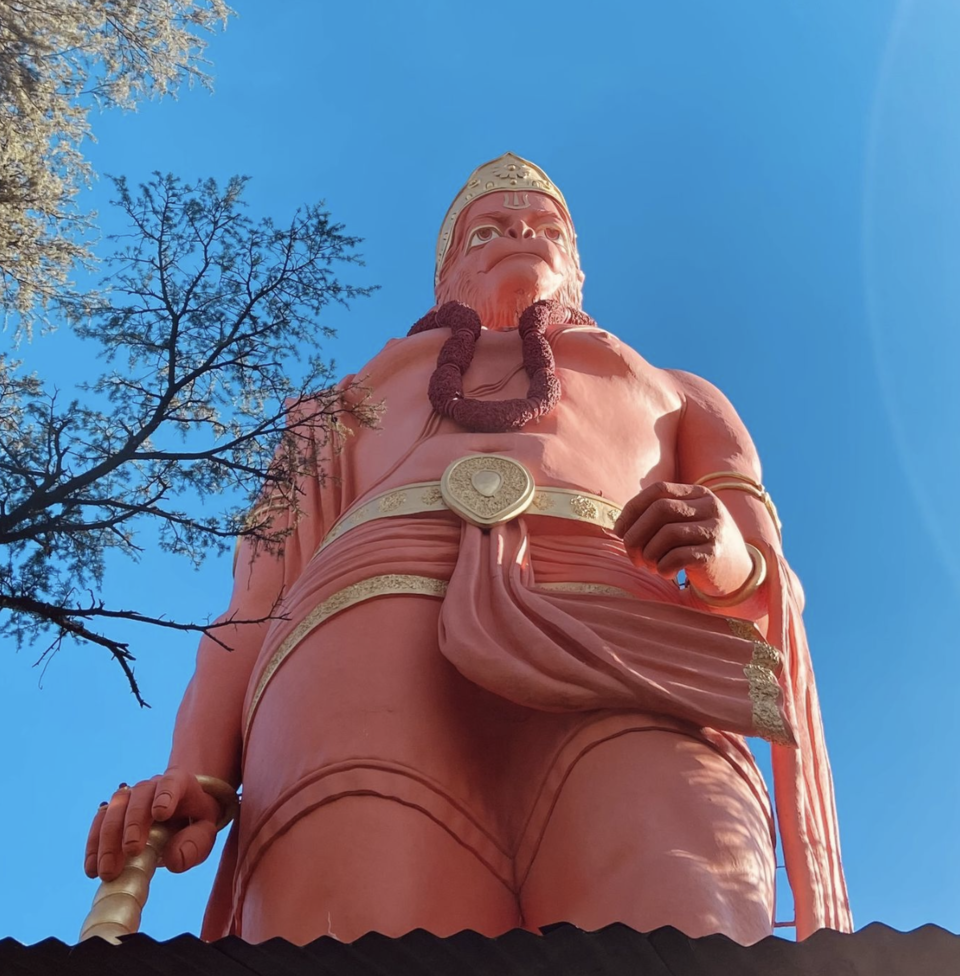 According to the legend that surrounds Jakhu Temple, Lord Hanuman stopped at this spot to take some rest before resuming his search for the Sanjeevani Booti to revive Lord Lakshman.
Jakhu Temple Ropeway
Overview
The ropeway is a popular experience taken by tourists in Shimla as it provides breathtaking and an aerial view of Shimla. It is only 10 minutes ride, one can effortlessly visit the Jakhu Temple while enjoying the beauty of forests.
One can have a darshan of 108 feet long statue of Lord Hanuman from ropeway which considered as world's tallest Hanuman statue at the highest altitude of over 8100 feet. The ropeway connects the Jakhu temple to the ridge ground.
The whole distance is about 8 km, usually takes an hour by walking but a cable car makes it convenient and saves time to visit the temple.
Location: Shimla, Himachal Pradesh
Duration: 10 Minutes
Timings: 9:30 AM TO 6:00 PM.
Best Eateries at Jakhu Temple
I was Tucked away in the back of the Hanuman Temple that stands on the Shimla skyline, this is a fantastic restaurant that has a very good menu.
The ambience is great, especially the natural wood and the lush forest outside. One of the best meals I had in Shimla. This restaurant is purely location & ambience.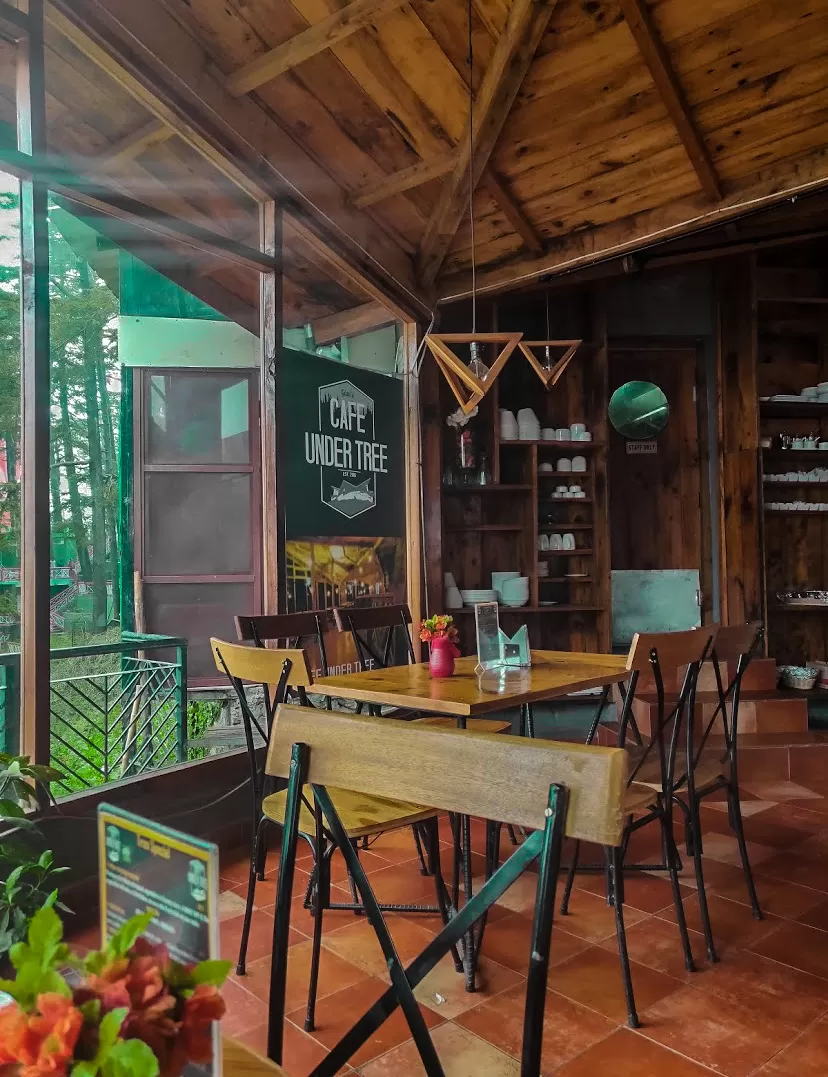 I recommend really once you reach this place after a climb or reaching to Jhaku temple. You would definitely love to enter & order your food over amazing interiors & panoramic views! 😍
Must Know Before You Visit Jakhu Temple
1. On top of the Jakhu Temple hill there is a short ride away from the Shimla city centre. You can either hire a taxi or you can use rope/cable car is also available to reach the Hill top.
2. Please try to avoid eye contact with monkeys on your way. At Jakhu you can also rent a stick of INR 10-15 to keep them away.
3. There are several eateries at the temple site.
4. It is considered good luck to ring the temple bell before exiting the premises.
5. Make sure to leave the footwear outside the temple premises.
Did we missed out on something?
Let me know in the comments section below.
Or
Write about it here and Earn Tripoto Credits!
Follow me on Instagram and Explore the World through my eyes!